7 Golden Forex Trading Tips for Beginners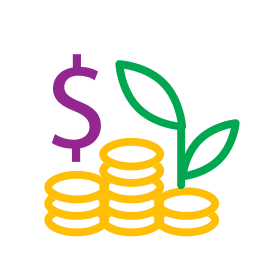 To be successful in this market, you have to follow some golden tips without which you can not be able to make money here.
1 – Plan your trade, trade your plan
The first rule to follow is to develop a trading plan and then stick with the plan. A trading plan should consist of entry, exit, and stop loss rules with sound money management strategy.
Without a trading plan, it is almost impossible to be successful in the forex market or forex trading.
2 – Trend is your friend
The trend is your friend and you should be with the trend to be successful in forex trading. The trend is a projection of financial or economic change in the chart. This long lasting one-sided direction gives us the opportunity to enter and pull out profits in the short term.
This major movement is called as a trend. To follow the trend, you should go long in the uptrend and go short in the downtrend.
3 – Preserve your trading capital
In forex trading, you cannot win every time, so if you do not have money to invest then you will miss many opportunities to make profits. To protect your trading capital, you should not invest all money in a single pair.
If you invest all of your money in one pair, then you will be out of the market very soon. If you use a sound position sizing strategy and sound money management then your investment carries less risk.
4 – Cut your losses in short
Small losses are the best losses. It reduces the risk of getting ruined or getting a margin call. If you do not take a small loss, then you will have to take bigger losses soon.
A stop loss strategy should be used to avoid getting a large loss or a margin call.
5 – Let your profits run
A large profit can cover up many small losses. A traders' exit plan should be able to catch or trail large profits so that he can recover his small losses and be on the winning side.
An exit strategy is very beneficial due to this reason. The risk to Reward ratio can be helpful to set up the profit target.
6 – Trade your own analysis
In forex trading, you should avoid others suggestions and your trades should be based on your own analysis. Many traders do not have confidence in their own analysis, and thus, they often trade the suggestions of other traders.
This is not going to bring profit for you in the long run. A trader should have to rely on his own analysis with confidence.
7 – When in doubt, stay aside
Standing aside is the best solution when you are confused to make any decision. It is also one kind of position in trading. When you are confused about the market or pair, then there is no point to increase the risk.
In this kind of situation, a trade should stand aside and should wait for next complete entry signal.
These tips mentioned above are the most important tips for beginners to follow among all the trading rules.