If you're a novice forex trader, or new to the trade, you may feel like it's difficult to make profit-generating trades on the market. Generating viable trading signals is a skill that takes time and experience to master. Luckily, there are hordes of professionals the world over who so generously share their skills by generating signals for use by the public. These forex signals can help you as a beginner make similar trades with seasoned professionals.
Top 9 Forex Signals Providers 2022
| | | | | | |
| --- | --- | --- | --- | --- | --- |
| Provider | Instruments | Frequency | Notifications | Price | Website |
| | Any instrument available on MetaTrader | varies | real-time monitoring | $0-499 / month | visit |
| | Forex, Futures, Stocks | daily | trading rooms | $97 / month | visit |
| | Major FX Pairs | 4-10 daily | telegram, email, sms | $95 / month | visit |
| | Forex, Indices, Commodities, Crypto | daily | mobile and web app | $79 / month | visit |
| | 30+ FX Pairs | hourly | telegram, trading bot | $99 / month | visit |
| | Forex, Crypto | 2-3 daily | telegram | £35 / month | visit |
| | Forex, Indices, Commodities, Crypto | varies | copy trading platform | – | visit |
| | Forex, Indices, Commodities, Crypto | daily | website, mobile, email | $59 / month | visit |
| | Forex | 8-14 monthly | whatsapp, email | $36 / month | visit |
What is a forex signal?
A forex signal is an instruction to enter a trade on a certain currency pair at a specified time. The instruction may be to open a long position, go short or it could tell suitable positions to place your stop losses and take profit orders. These signals are suggested by professional traders and analysts, or pre-programmed forex robots. Depending on the reliability of their source, these signals can significantly increase your chances of making winning trades on the forex market.
Best Forex Signals Providers
There are plenty of signal providers in the forex market, but let's take a look at the highest-ranking providers with a stellar record.
1. TechBerry
Price
$19-499 / month
Instruments
Any instrument available on MetaTrader
Best for
Overall
Verified Results
11.2% monthly gain
Frequency
Varies
Notifications
TechBerry platform
Free trial
Yes
Support
Yes
TechBerry is the first social trading service suitable for individuals and professionals. It generates a highly efficient and profitable trading strategy with the help of a neural algorithm by collecting and analyzing data from thousands of MT 4 accounts. With approximate mean gain of 11.2% profit per month, members may be able to double their funds within a short period of one year. Major financial institutions can contact the developers for a customized price with additional benefits.
TechBerry charges a modest service cost of 15% with a 100% reimbursement rate for losses. It is an affordable platform with annual plans starting from $19 for the Green package and also includes a free trial. The social trading broker provides transparent trackrecord verification.
2. Forexsignals.com
Price
$97 / month
Instruments
Forex, Futures, Stocks
Best for
pro traders
Verified Results
N/A
Frequency
Daily
Notifications
Trading Room
Free trial
Yes
Support
Yes
This is a popular platform that was founded in 2012. Today, it boasts more than 80,000 users, and a team of experts whose collective experience spans over 50 years. It is a paid platform that offers a variety of subscription plans.
This platform also offers an online trading community where subscribers can network and share ideas. In addition, it allows its members to access mentors in the trading field, but this is subject to your subscription package. Other features include workshops, educational videos, real-time economic news streams, not to mention the trading signals themselves. However, the success rate of its signals is not verified, since the signals come from a variety of sources.
3. Zero to hero forex signals
Price
$95 / month
Instruments
Major FX Pairs
Best for
beginners
Verified Results
Yes
Frequency
4-10 daily
Notifications
telegram, email, sms
Free trial
N/A
Support
N/A
If you have a small forex account, or are just beginning the trade, Zero to Hero is one of the best signal providers you can adopt. Their business model is centered around consistency, and they produce signals to that effect. This means that they are as invested in minimizing risk as they are in ensuring profits.
These signals are sent to members via their Telegram channel, email or text message. Their signals are easy to follow, but new members receive emails explaining the inner workings of the service. Members are required to pay a monthly subscription fee for these services.
4. WeTalkTrade
Price
$79 / month
Instruments
FX, Indices, Crypto
Best for
free signals
Verified Results
N/A
Frequency
daily
Notifications
mobile or web app
Free trial
Yes
Support
Yes
This is a signal provider that promises an 85% success rate with their signals. They offer free signals with their basic package, but this package does not include support from expert traders, and the signal accuracy is not optimal. They also offer educational blog posts on their website.
For improved accuracy and contact with professional traders, users are encouraged to sign up for the paid premium package. However, though they promise an 85% success rate, these results are unverified as they do not provide access to their historical data.
5. Forex Signal Factory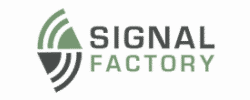 Forex signal factory is a free signal provider that relies on social media to give signals. It boasts no hidden fees and releases about 15 signals on their Twitter, Facebook and Telegram daily. With their professional guidance, you can improve your trading success without breaking bank. In addition, you can use their signals on your existing trading account.
On the flipside, they do not disclose the strategies they use to come up with their signals. It is also difficult to verify the success rate of these signals as they do not provide any data on actual trades. They also do not release any insights on their analysts and their proficiency levels.
6. Learn 2 Trade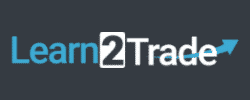 This is a signal provider that promises an 82% success rate of their signals. The signals are sent to members on their premium Telegram channel which boasts over 19,000 users. They provide free signals on their free channel, usually about 3 per week. Those who pay monthly subscriptions enjoy 3-5 signals every day.
Learn2Trade signals have been verified by several popular regulated forex brokers. In addition to forex, they also give signals on a few cryptocurrencies. Apart from giving signals, they also suggest brokers to carry out your trade, but you're free to choose any broker of your liking.
7. ZuluTrade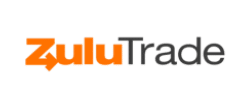 ZuluTrade is more of a social trading and copy trading platform. Traders on this platform can integrate it with their trading accounts and copy any trader on the platform. Usually, the fees charged are around 20% of the resultant profits.
On the platform, users are divided into signal providers and followers. Providers are those traders with extensive experience who can be copied by the signal followers. Followers can also choose to follow the strategies of other followers on the platform. ZuluTrade ranks its investors by performance so that followers know whose strategies have the highest chance of success.
8. Forex GDP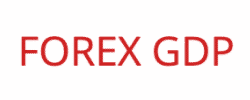 ForexGDP is a signal provider that promises an 80-95% success rate. They provide chart patterns and the strategies behind their signals. Each month they provide 2-4 signals on their free plan, 8-14 signals on their premium plan and up to 25 signals on their supreme plan. They claim that their team has over 20 years of cumulative trading experience.
However, they do not provide any trading results to verify their claims. In addition, they do not reveal their team of expert analysts or their credentials. Their subscription service also provides no money back guarantee.
9. FX Leaders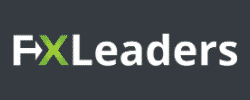 FX Leaders is a signal generating platform that offers both free and paid signals. The free signals contain limited information. Most times they will not provide the entry prices. The subscription package includes swing and day trades, so you can choose whichever best suits you. All signals are obtained using Stochastic, Fibonacci, RSI, EMA, Pivot points and support and resistance levels.
In addition, their website contains plenty of useful educational articles, real-time global news, charts and rates. However, the signals provided in their free version are basically useless.
Can you get rich using forex signals?
The short answer is yes, you can. However, you need to be careful with the signals you adopt. With all the scammers on the internet, not every signal you come across will be from a trusted professional. Another thing to remember is that the forex market is risky in nature, so you may even record losses from signals from trusted sources. For this reason, you have to practice extreme caution lest it runs you bankrupt.
How do forex trading signals help traders?
For novice traders who may be unable to do their own market research and technical analysis, these signals enable them to make well informed decisions in the markets. These beginners are able to enter well analyzed trades, thus increasing their chances of success. By giving them the advantage enjoyed by more experienced traders, these signals make for an even playing field.
Experienced traders may also find trading signals useful in that they help to show the market sentiment. By using the signals, they can tell which direction particular pairs are expected to move. This way, they can confirm the validity of any signals they may have come up with themselves.
Why are forex trading signals important?
Forex trading signals are important in pointing out opportune market entry and exit points that may have been overlooked by the layman trader. Using these signals, any trader stands to make a profit regardless of the depth of their research or their knowledge of the markets. Additionally, they help show market sentiment, which is a huge driver of prices in the forex market.
How are forex signals generated?
Forex signals are generated through research and analysis, which is done by professionals in a bid to forecast the movement of different currency pairs. Some professionals may employ indicators such as RSI and moving averages to come up with signals. Others may opt to look for familiar chart patterns that may point to a price movement in a certain direction.
Other signals are generated by performing fundamental analysis on different currencies. Economic news and data from a country may provide clues as to how its currency is going to perform. Using these clues, seasoned traders and analysts may identify suitable trading opportunities and pass them on as trading signals.
Who gives forex signals analysis?
Some brokers offer trading signals they produce in-house to their clients. In this model, these brokers and their affiliated employees perform the analysis and the generation of signals on their platform. Other professional traders analyze and produce signals which are compatible with any platform. They may offer these signals for free to any willing ear, or may charge a fee for their use.
There is yet another class of signals that are produced by automated algorithms. These algorithms are programmed to analyze the markets and produce suitable entry and exit signals.
What forex signals are the most reliable?
To gauge the reliability of signals, you need to understand how the trader comes up with their signal. Traders who use indicators such as RSI and MA tend to produce reliable signals, as these two are some of the best indicators in the market.
Some traders provide signals in form of the trades they enter. This means that they do their research, identify suitable pairs to trade, and enter their trades. This way, you can copy their trades. This is called copy trading. Such signals are reliable because the experts themselves vouch for them by staking their own capital.
Types of forex signals
Forex signals can be classified into various types depending on several factors. First, signals may be manually generated or from an automated algorithm. Second, they may be provided free of charge or for a fee. These signals may also advise on suitable entry position, or the best positions to exit your open trades.
Manual vs automated forex signals
Manual signals are generated by a seasoned trader or analyst, who uses analysis tools to come up with their signals. Such a trader may be utilizing fundamental analysis concepts, technical analysis or both. The reliability of such signals is dependent on how many years of experience the creator has under their belt, and the frequency of their winning tendencies.
Automated signals, on the other hand, are produced by pre-programmed algorithms. These algorithms are programmed to analyze different chart patterns and trends in order to predict future price action.
Paid vs free forex signals
As aforementioned, some expert traders produce signals that can be utilized on any platform. Some of these traders, bless their heart, will not charge even a penny for them. These are free signals. Other traders may decide that they're in business and charge a fee to access their signals. Consequently, their signals are paid signals.
Entry vs exit forex signals
All of forex trading relies on three very important decisions: knowing which currency pair to trade, knowing when to open your positions and when to close them. Forex signals tend to help traders with these three decisions.
For entry signals, these will try to predict the beginning of a trend. For maximum profits, you'll want to enter a trade as early as possible in the trend, and exit just as the trend ends. However, if you wait until a new trend has started and is already recognizable, it is too late and you're counting losses.
Signals from moving average crossovers could identify the beginning and end of a trend, together with other moving-average based indicators such as the MACD. Momentum indicators like RSI and TRIX may come in handy at pointing out exit signals.
News trading may not be very effective in pointing out exit signals, as by the time you effect the trade it'll be too late. This is why stop-losses are important. They'll often kick in and save you before you can manually exit your position.
What are the benefits of using forex trading signals?
Pros
They allow you to customize your trading approach using those signals that work best for you.
Using multiple signals, you can keep an eye out for trading opportunities without having to actively follow the specific charts.
They help you analyze opportunities from many different perspectives, which can help confirm opportunities you had seen yourself, or enlighten you on new ones.
Cons
Signals are a matter of probability; they are never totally certain.
There are numerous false signals that you could fall prey to.
Over-relying on signals may tamper with your decision-making, as you tend to account for too many factors.
7 rules to know about selecting the right forex signal providers
So far, we have established that forex signals can be the angel on your shoulder, but only if you choose a reliable provider. Therefore, to avoid losses from following false signals, you need to do a background check before you can go with any provider. Here are some of the factors to look out for in this endeavor.
Experience of the provider
One very important factor to look at is how long the provider has been in business. As aforementioned, the best forex trading skills take time to fine tune. Therefore, the more experience a provider has, the better their signals will be.
In addition, over several years of experience you can analyze the provider's track record. This can help you see how consistent and reliable the provider has been in the past. This is likely to reflect even in their future signals.
Adequate reward ratio
As a rule of thumb, when trading forex you should go for a risk to reward ratio of 1:1 or above. What this means is you should only risk what you stand to gain, or risk less to gain more. For this reason, the best provider should provide a 1% risk allowance while gaining anywhere between 1% and 5%.
It is important to remember no matter how promising the signal looks, it does not make sense to risk more than you can get. The forex market is unforgiving and nobody really can be certain of any future moves.
Know the core team
Most signals come from brokerage firms who may either be doing their own personal analysis, or using algorithms to come up with them. In whichever case, it is important to know how the sausage is made, so to speak. By knowing the team behind your signals, you can gauge their reliability from their experience, and from the results they have been putting out.
Actual analysis is compulsory
When trading signals, it is not prudent to do so blindly. Over time, as you learn the intricacies of the forex market, you'll be able to come up with your own signals from personal analysis of the relevant charts. Trading signals should complement your own analysis. This way, you can be sure of the reliability of your signal.
Look for modest returns
The greatest misconception you can have about forex trading is to treat it as a get rich quick deal. It is a risky business like any other, and like with most things in life, when the deal is too good, you're being set up.
Some brokers will give you signals promising 300% returns, or 200% returns. Such supernormal profits are not feasible, which means its more than likely such providers are scammers. A good signal service will promise gains of anywhere between 4 and 10% per month. Even then, a 10% gain can only be realized on a really good month.
Make sure you are getting pending orders, not market execution
The forex market can be highly volatile. For that reason, it is advisable to place your trade orders on target prices that you expect will be hit. This is done by making pending orders. This way, you're in control of your profits, or losses.
Market execution order is when you open or close a trade on the current price. Whilst this may have its advantages, more often than not you'll be leaving money on the table, or booking losses when you could have turned a profit.
Automation
Depending on your signal provider, some signals will require you to manually enter the trade on your trading platform. However, some providers make it so that at the touch of a button, you can copy their trades, or actuate their signals. Since time is of the essence in the forex market, the more time you can save during trade execution, the better prices you can obtain. For this reason, automation should also be a key factor to consider when choosing a forex signal provider.
Are forex signals a good option for you?
Forex signals are a useful tool in forex trading, especially to amateur traders. They can be very instrumental in ensuring your trades are profitable. However, utmost care should be taken when choosing the provider of these signals. Many of them can be misleading or fraudulent, so one should do extensive research before settling on a provider.
Conclusion
Forex signals can be vital for beginner traders and experienced traders alike in ensuring consistency of their trades. Beginner traders can execute well thought out trades as they learn the ropes of the market. Experienced traders can benefit from the pool of ideas which they can confirm and execute those trades they deem plausible. In either case, utmost care should be taken when choosing the right signal provider. It is advisable for any new trader to test those providers with free trials and whose credentials have been verified with a demo account, so as to gauge their consistency. After passing this test, one can then invest their capital with such a provider.