TradeStation is an online broker that has been offering a wide range of trading services since 1982. It provides comprehensive tools and resources to help its clients become successful traders. It offers advanced research, real-time data, charting tools, and educational materials for retail investors interested in equities, options, futures, forex and cryptocurrencies. With its cutting-edge technology and user-friendly interface, TradeStation makes it easy for users to access market analysis and powerful trading capabilities. In this TradeStation review we will explore the features available on the platform as well as cover some pros and cons of using TradeStation.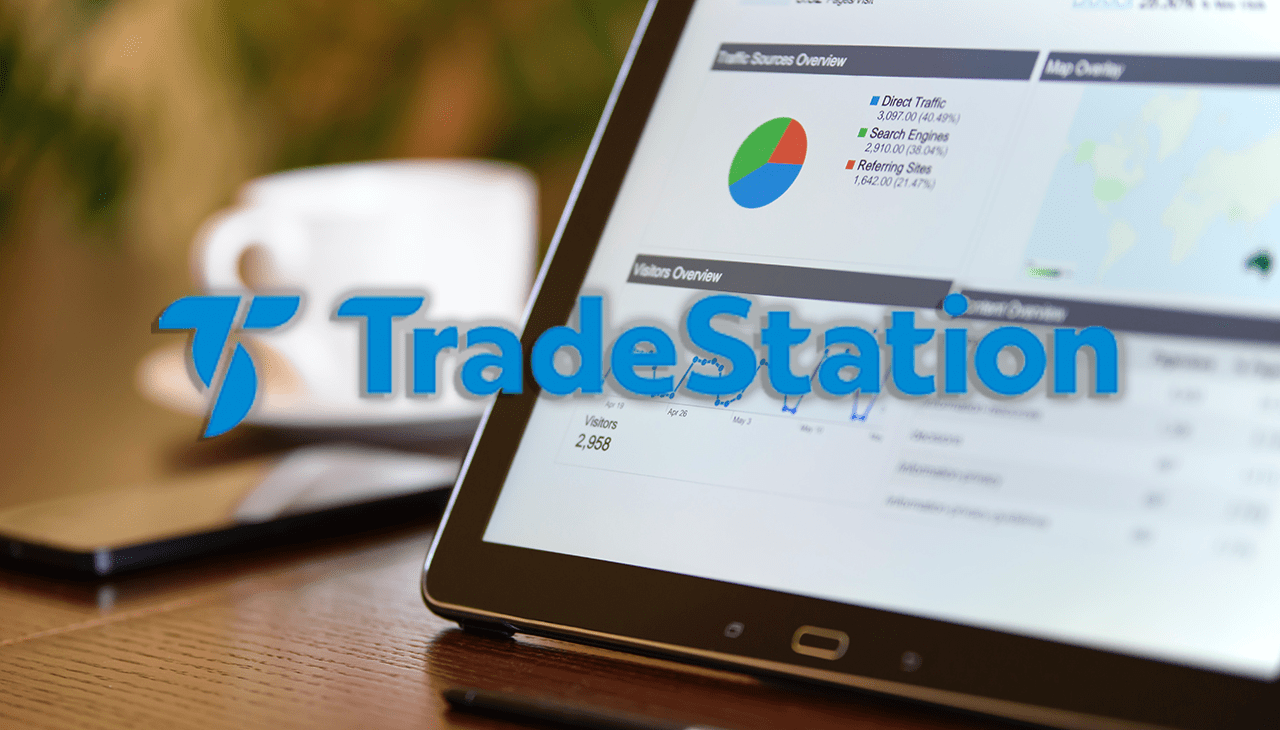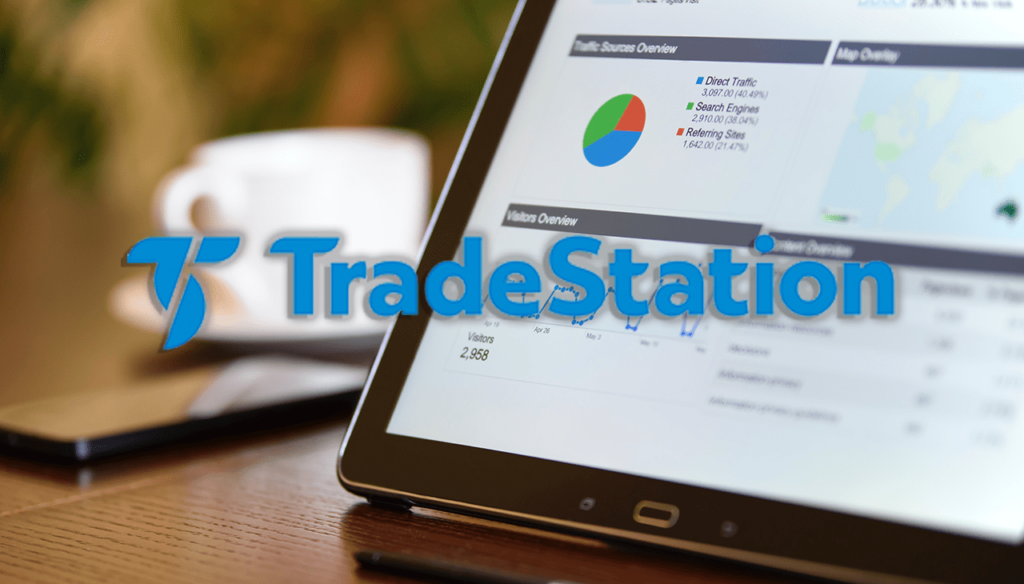 Features
Trading Platforms: TradeStation offers two platforms, its web-based platform and the TS GO app. The web-based platform provides an intuitive user interface with advanced charting capabilities. Users can access over 100 technical studies and indicators to monitor their performance or research potential trades. Additionally, the platform is equipped with powerful simulation tools for testing strategies without risking money in real markets.
Market Data: With TradeStation's real-time data subscription, users have access to streaming market data from all major exchanges worldwide. Historical price data is also available for backtesting strategies and optimizing portfolios.
Research & Education: The platform has a variety of educational materials such as videos, articles, and seminars covering various topics like fundamentals analysis, technical analysis, portfolio management, and risk management. Moreover, TradeStation also provides powerful tools for researching stocks, options, futures, and cryptocurrency markets.
Fees and Commissions
TradeStation offers competitive fees and commissions for stocks, options, futures, forex, mutual funds, bonds, and cryptocurrency trading. Here's a breakdown of the fees and commissions:
Stocks and ETFs: TradeStation offers commission-free trading for stocks and ETFs. Per-share trading costs $0.01/share (minimum $1 per order) and unlimited shares trading costs $4.99 per trade.
Options: For options trading, TradeStation charges $0.50 per contract (minimum $1 per order). Broker-assisted trading costs $50 per trade, and exercise and assignment fees are $14.95 per trade.
Futures: Futures trading costs $1.50 per contract per side (plus exchange and regulatory fees).
Forex: TradeStation charges a commission based on the account currency and trade size.
Mutual Funds: Load funds cost $49.99 per transaction, while no-load funds cost $14.95 per transaction.
Bonds: TradeStation charges $14.95 for secondary CDs and bonds (agency), while secondary bonds cost $0. Online Treasury auctions and new issue CDs incur no fees.
Cryptocurrency: Trading cryptocurrencies on TradeStation costs 0.10% of the trade value (minimum $1).
It's important to note that there may be other fees associated with trading with TradeStation, such as margin interest rates, inactivity fees, and deposit/withdrawal fees. Be sure to review all fees before opening an account.
Account Minimums
TradeStation has two account minimums: a $500 minimum deposit and a $2,000 account minimum for clients who want to trade with margin.
Overall, TradeStation's fees and commissions are competitive and transparent, making it an attractive choice for traders who want to keep their trading costs low. With a low account minimum and no commission trading for stocks and ETFs, TradeStation also offers accessibility to traders who want to get started with low investment.
How to Get Started with Trading on TradeStation
Getting started with trading on TradeStation is a straightforward process. Here are the steps to open a trading account and start trading:
Step 1: Open an Account
To open an account with TradeStation, visit their website and click on the "Open an Account" button. You'll be directed to a page where you can choose the type of account you'd like to open. TradeStation offers a range of account types, including individual, joint, custodial, and retirement accounts.
Step 2: Fund Your Account
Next, you'll need to deposit funds into your account. The minimum deposit required is $500, and you must have at least $2,000 in your account to trade with margin.
You can fund your account using a variety of methods, including ACH, wire transfer, or check. TradeStation does not charge deposit fees, but your bank or payment provider may charge fees.
Step 3: Download the Trading Platform
Once your account is open and funded, you can download the TradeStation trading platform. You can download the desktop app for Windows or Mac, the mobile app for iOS or Android, or access the web trading platform through your browser.
Step 4: Start Trading
With your account funded and the trading platform downloaded, you're now ready to start trading. You can trade a variety of assets, including stocks, options, futures, forex, mutual funds, bonds, and cryptocurrencies.
TradeStation also offers a range of tools, research, and resources to help you make informed trading decisions.
Step 5: Keep Learning
TradeStation offers a range of educational resources and tools to help you improve your trading skills. Be sure to attend webinars, read articles in the knowledge base, and explore trading tools and research resources to stay informed and make better trading decisions.
Overall, getting started with trading on TradeStation is a simple process. Open an account, fund it, download the trading platform, start trading, and keep learning to develop your trading skills over time.
Tips for Making the Most Out of Trading on TradeStation
Here are some tips for making the most out of trading on TradeStation:
Explore the Platform: Take time to explore and familiarize yourself with the trading platform. TradeStation offers a range of advanced features and tools that can help you make better trading decisions and maximize profits.
Use Analytical Tools: TradeStation provides advanced analytical tools, including real-time market data, advanced charting, and backtesting. These analytical tools can help you identify trends, patterns, and potential trading opportunities.
Utilize Educational Resources: TradeStation offers a range of educational resources, including webinars, articles, and tutorials. Utilize these resources to improve your trading skills and stay informed about the latest trading strategies and market trends.
Develop Your Trading Plan: Before you start trading, develop a comprehensive trading plan. Determine your risk tolerance, investment goals, and trading strategies. A well-defined trading plan can help you stay disciplined and focused on achieving your investment objectives.
Manage Your Risks: Always manage your risks and never invest more than you can afford to lose. Use stop-loss orders and position sizing to minimize your losses and maximize your gains.
Keep a Trading Journal: Keep a trading journal to record your trades, including the rationale behind each trade and its outcome. This can help you identify patterns and areas for improvement in your trading strategy.
Seek Expert Advice: Seek advice from experienced traders or licensed financial advisors. They can provide valuable insights and help you develop a trading plan tailored to your investment objectives and risk tolerance.
The Review
Summary
Getting started with trading on TradeStation is a simple process. Open an account, fund it, download the trading platform, start trading, and keep learning to develop your trading skills over time. Additionally, make sure to explore the platform and utilize educational resources to stay informed about the latest market trends. Finally, manage your risks carefully and don't forget to seek expert advice when needed. With this advice in mind, you can maximize your profits and achieve success in trading with TradeStation.
PROS
Comprehensive trading platform with advanced features and tools
Access to real-time market data, charting, and backtesting
Range of educational resources and tools to help you improve your trading
CONS
Relatively high fees compared to some other brokers
Limited customer service and support
Review Breakdown
Interface

Features

Education Resources

Fees

Customer Service & Support