Countless newbies underestimate the difficulty of succeeding in the active trading of forex. Understandably so, the trajectory for successful traders takes years of failure, hard work, and perseverance. While the currency markets might seem simple on the surface, it is incredibly technical and time-consuming to master.
Many have seen social trading as one of the alternatives providing non-active investors opportunities to profit in the same manner as their counterparts. Investors who may or may not perform their own analysis might still desire to replicate the success of another more experienced trader and earn income passively.
Many researchers have seen social trading also shrinks the steep learning curves experienced by the novice. Hence, we have seen a boom in this subset over the last decade due to the technology-driven convenience offered. Consequently, there is presently a swarm of forex social trading sites.
To narrow this selection down, this guide will cover the five best social forex trading platforms, their pros and cons, and other beneficial information about forex social trading.
Top 6 Best Forex Social Trading Platforms
| | | | | | | |
| --- | --- | --- | --- | --- | --- | --- |
| Platform | Founded | HQ | Regulations | Markets | Deposit from | Website |
| | 2015 | – | Depends on the chosen broker | Any instrument available on MetaTrader | $5000 | visit |
| | 2006 | Israel | FCA, ASIC, CySEC, FinCEN | Forex, Commodities, Stocks, Crypto, ETFs, Indices | $200 | visit |
| | 2007 | Greece | CFTC, HCMC, KFB | Forex, CFDs, Crypto | $0 | visit |
| | 2015 | Cyprus | CySEC, FCA, BaFin, CMNV | Forex, Indices, Commodities, Stocks, Crypto, CFDs, Futures, ETFs | $250 | visit |
| | 2012 | UK | FCA | Forex, Indices, Commodities, Stocks | $500 | visit |
| | 2011 | Slovakia | – | Any instrument available on MetaTrader | $0 | visit |
Before we get to know about the biggest names in this niche, it's helpful to learn a bit about forex social trading, how it works generally, and the criteria to search for in the best social forex trading platforms.
What is social trading?
Social trading is an umbrella term describing a type of investing where investors copy the trades of their peers or designated expert traders in real-time.
As a social network, investors can engage with those they are copying by learning from their strategies, analyzing and following their performance, asking questions, and being aware of new speculating opportunities.
Some confusion might exist over the distinctions between social and copy trading (and sometimes even mirror trading), as the former does involve the copying of positions taken from one 'master' account. Both terms essentially refer to the same thing of investors gathering in a social network to mirror other people's trades.
We would not have a social network solely without copying, nor would copying exist in isolation nowadays since investors are looking for the best enriched socialized investing experience.
As with any internet community, many platforms mimic platforms such as Facebook through the usage of likes, link sharing, and comments. The experienced traders will build up a list of followers as their profile and track records grows within the community.
These interfaces are hosted by brokers like eToro or third-party services like ZuluTrade and FX Junction, the latter of which dedicate themselves solely to the copying of positions.
What are the best forex social trading platforms?
Now that we've covered some basic information about selecting the best social forex trading platforms, let's look at the top five. The list below provides a brief overview of each service, including their main unique selling point and some notable advantages and disadvantages.
The compilation of this list comes from rigorous research into the platforms based on the previously mentioned factors while incorporating the overall feedback from the trading community.
1. TechBerry: The Future of Social Trading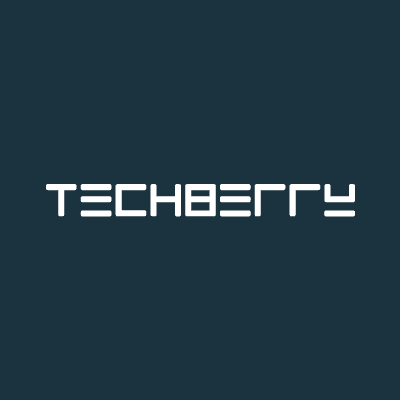 visit site
Regulated by
Depends on the chosen broker
Platforms
TechBerry platform
Founded
2015
Business Model
Memberships
Features
Social trading automated by AI algorithms
Min. Deposit
$5000
Leverage
–
Monthly Return
11.2%
TechBerry is offering social trading services to novice and professional traders. The neural algorithm creates a highly efficient trading strategy by combining the trading data coming from thousands of accounts. It generates 11.2% per month, which translates to over 100% each year, allowing you to double your funds. Subscribers can reach out to the developers through the help center or ask questions to their personal manager.
TechBerry has a low service fee of 15% on the Infinite plan with full loss reimbursement. The annual subscription plans can cost as low as $19 for the Green package. (TechBerry Review)
2. eToro: The Pioneers Of Social Trading Since 2010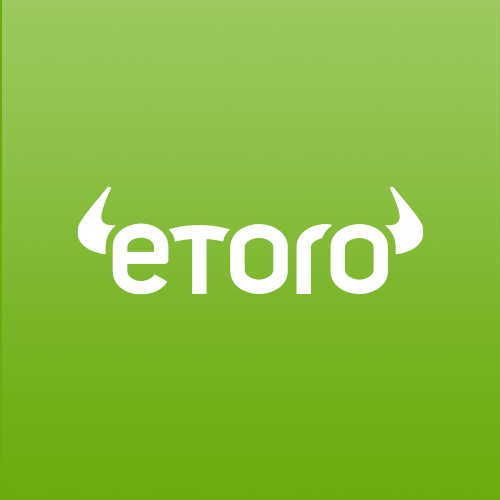 visit broker
Regulated by
CySEC, FCA, ASIC, SEC, FINRA, FinCEN
Platforms
eToro Platform
Founded
2006
Business Model
STP
Headquarters
Limassol, Cyprus
Min. Deposit
$200
Leverage
30:1
Typical Spread
2 – 5 pips
eToro is one of the pioneers in the realm of social investment, with the first copy trading platform, OpenBook, released in 2010. The broker was established in 2006 in Israel but now has offices in the United States, Australia, Cyprus, and the United Kingdom.
One of eToro's core products is the patented CopyTrader™, where investors can copy the top-performing traders based on complex statistics diving deep into their overall performance, risk score, style, and other crucial indicators.
The instrument selection also goes beyond currencies and includes crypto, equities, indices, commodities, and even portfolios of basketed instruments.
Despite beginning primarily as a CFD provider in the early days, eToro has tremendously pushed its efforts in social trading, resulting in its recognition as one of the most prominent within this field. (eToro Review)
Advantages
Regulated in multiple regions
Provides negative balance protection
Has a broad selection of currency pairs to trade
Browser-based simple-to-use and statistical platform
Allows one to copy up to 100 traders simultaneously
Allows investors the option to copy new or open positions
No other fees aside from the spread and swaps
Copy trading platform obtainable in web and mobile versions
Disadvantages
Drastically reduced leverage due to regulatory constraints
Minimum $200 deposit might be high for some
Restricted to offering their services in many countries
Cannot connect any MetaTrader accounts
Limited choice of depositing options
Charges withdrawal fees
$500 minimum for a bank wire deposit
3. ZuluTrade: Best Social Trading Platform For MT4/5 Accounts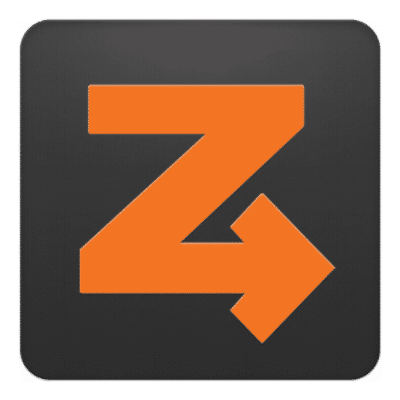 zulutrade.com
Regulated by
CFTC, HCMC, KFB
Platforms
ZuluTrade, MT4, MT5
Founded
2007
Business Model
Subscriptions
Headquarters
Greece
Instruments
Forex, Crypto, CFDs
Min. Deposit
$0
Mobile App
Yes
ZuluTrade is another multi-regulated financial technology brand with a first-mover advantage in the social trading sphere. The company was established in 2007 in Greece, where it still has headquarters.
Because ZuluTrade is not a brokerage, they have several partnerships with some of the world's most recognized brokers like FXCM, Swissquote, OANDA, Pepperstone, AvaTrade, etc.
Like any top-notch social trading product, ZuluTrade provides a detailed overview of statistics for their copied traders. One of the brand's standout features is 'Combos,' which allows investors to pick a strategy without the overwhelming homework.
ZuluTrade groups the best traders according to defined metrics resulting in professionally managed dynamic combinations. Another interesting attribute is ZuluGuard™, a protection measure where ZuluTrade removes a trader when their performance has exceeded a specific loss profile.
Overall, this particular platform is perfect for investors preferring to connect MT4 or MT5 trading accounts through ZuluTrade.
Advantages
Regulated in the EU, United States, and Japan
Web and mobile versions of the platform available
Supported by several prominent brokers
Great for investors who prefer to copy through MT4/5
Different minimum deposits depending on the broker
Allows the copying of forex and other instruments
Disadvantages
Monthly subscription fee of $30 and 25% profit share above spreads and swaps
Has a reputation of unprofitable traders
Investors need to open an account with a broker first
4. NAGA Trade: Excellent Social Trading Platform For Beginners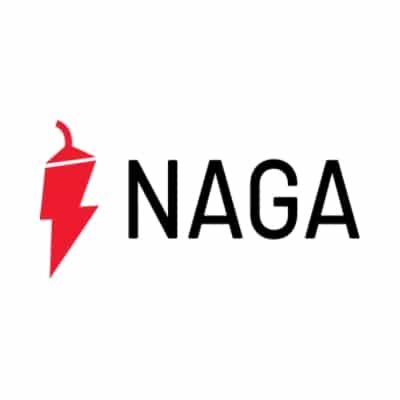 naga.com
Regulated by
CySEC, FCA, BaFin, CMNV
Platforms
NAGA, MT4, MT5
Founded
2015
Business Model
STP
Headquarters
Cyprus
Min. Deposit
$250
Leverage
1:30 – 1:1000
Typical Spread
0.5 – 1.5 pips
NAGA Trader is one of the leading financial technology services initially founded in 2015, now forming part of the NAGA Group AG, a publicly traded brand on the Frankfurt Stock Exchange.
Among its host of innovative financial services is NAGA Trader, their main proprietary social trading facility. The platform focuses on simplicity, flexibility, and security. As expected of any excellent social trading network, NAGA Traders users have access to critical statistical data about a trader's win ratio, return on investment, losses, etc.
After creating an account, investors are welcomed by a simple leaderboard showcasing all the best traders with the overall profit, number of followers, average win rate, and other stats. Many reviewers regard NAGA as an alternative to eToro regarding simplicity, making them suitable for beginners.
Advantages
Permits the copying and trading of multiple instruments aside from forex
Part of a publicly listed company
Traders can open accounts in multiple supported base currencies
Personal account manager option
CySEC and FCA-regulated
Has Android and iOS mobile app
Supports MT4 and MT5 along with its proprietary platform
Disadvantages
Has inactivity fee
Fees for opening and closing positions aside from spreads and swaps
£250 minimum deposit could be steep for some
Excluded in many countries
5. Darwinex: Best Social Trading Broker For Professional Traders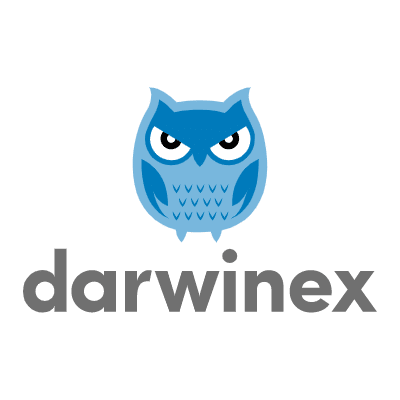 darwinex.com
Regulated by
FCA
Platforms
MT4, MT5
Founded
2012
Business Model
STP/ECN
Headquarters
UK
Min. Deposit
$500
Leverage
1:30
Typical Spread
0 – 1 pips
Darwinex is an FCA-regulated self-directed and social trading broker founded in 2012. The brand describes itself as a platform for 'talented traders to attract investor capital.'
As an investor, one invests in 'DARWINs', which are essentially the strategies traded by traders designated as suitable and profitable by the broker. Over $55 million is presently invested in DARWINs.
These portfolios include short and long-term strategies consisting of several instruments aside from forex like stocks, indices, commodities, etc.
Darwinex has one of the most sophisticated algorithms for measuring the performances of their DARWINs. The brand employs a so-called risk management engine, ensuring the volatility of each of their +2000 strategies is not far off from the average equity index.
All in all, Darwinex is perfect for investors looking for the most sophisticated platform focusing on aligning their copy trading through known recommended investment frameworks. (Darwinex Review)
Advantages
FCA-regulated with £1,000,000 deposit insurance (only for UK clients)
Provides access to the social trading of multiple instruments in different portfolios
One of the most sophisticated social trading platforms
Mobile app available
Numerous deposit options available
Disadvantages
Charges 20% performance fee
$200 minimum deposit
Reduced leverage on currencies because of regulations
Charges deposit and withdrawal fees
Darwin API is not beginner-friendly
6. FX Junction: Stripped-Down Social Trading Platform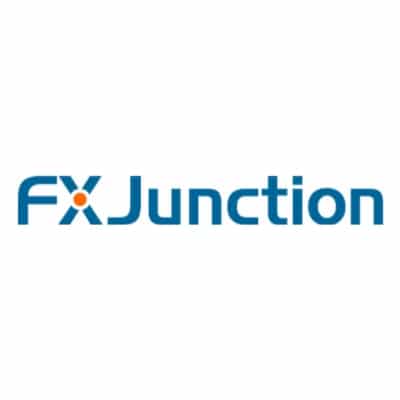 fxjunction.com
Regulated by
N/A
Platforms
MT4, MT5
Founded
2011
Business Model
Subscriptions
Headquarters
Slovakia
Min. Deposit
$0
Leverage
Any
Mobile App
No
Proudly claiming to be the 'largest open social network for traders in the world,' FX Junction is another facility worth exploring in the realm of forex social trading sites. FX Junction has continued its mission of providing an open environment for non-active and active traders to share in collective wisdom.
The service was originally founded in 2011 and eventually became acquired in 2016 by the Slovakian financial tech holding company, PineByte. Unlike other services, the designated expert traders choose their commission structure, whether a monthly fee, per position or per lot cost.
FX Junction provides a stripped-down interface for copy trading where prospective users can view over 30 indicators, including balance, equity, open P&L, open trades, open lots, ROI, drawdown, and margin of the traders they wish to emulate.
Investors can dive deeper into someone's stats and filter the traders they're exploring according to the previously mentioned metrics. Best of all, any MT4/5 brokerage account is connectable with FX Junction.
Advantages
Offers flexible commission models
Traders can link MT4/5 accounts
Very stripped-down interface
Free limited-time trial for new copiers
No limits to how many traders one can copy
Any instrument on MT4/5 is supported for copying
Disadvantages
Monthly subscription/commission fee varies according to the trader being copied
Like ZuluTrade, one needs to have an MT4 account first
No information provided on their regulators
Live chat function not available
How does social trading work?
Social trading involves a designated expert trader and a group of followers or investors who wish to copy their trades. The best social forex trading platforms nowadays involve the automatic copying of all positions without any manual execution by the investor.
The interface mirrors the exact allocation of the trader's capital proportionally to the investor's account. In other words, if the former risks 2% of their account, this would result in the same portion of the investor's capital.
Moreover, the platform will automatically place the stop loss and take profit orders, and open and close positions in real-time as the expert trader does the same on their side. The investor deposits the minimum required by a specific expert trader or platform with the flexibility of spreading their capital across a set number of traders.
The investor's capital remains in their account and does not go to the trader being copied. The best social forex trading platforms have some commission structure typically involving a small fee incurred by the investor for every executed position (or having the 'manager' earn a commission from the investor's profits or from the platform).
Choosing the best forex social trading platform
The journey in choosing social trading forex platforms is very similar to selecting the best interface for frequent trading purposes.
Regulations
As with any brokerage firm for active trading, regulation is one of the first things to consider for social trading forex services. Dealing with a regulated entity is crucial, especially in these times of financial scams, many of which come from so-called organizations and brokers.
The identified top-tier regulators must license any financial institution in forex to ensure they uphold the highest standards for providing favorable conditions and treating clients ethically.
An adequately licensed broker further means the company is sufficiently capitalized to handle the largest deposits and withdrawals from traders by having segregated accounts and other safety measures.
This feature provides trust to clients in ensuring they are dealing with a professional brand. These are some of the benefits adequately regulated brokers bring to the table.
User statistics
One of the challenges is knowing the most optimal expert trader to copy based on their history. It would be too tedious for the best social forex trading platforms to display the entire account history of their experts.
Fortunately, such platforms provide some key statistics about a trader's performance through charts, figures, and graphs which are crucial to observe. Investors should familiarize themselves with some of the terms within the statistics to understand the type of trader to choose.
Arguably, the most crucial figures investors must examine are the drawdown, account age, and some form of risk score since they reflect a lot about a trader's risk tolerance and likelihood of blowing up or losing a large amount quickly.
Other valuable stats to know also include the win percentage, return on investment, etc.
Demo account
As with active trading, demo accounts are also essential in social trading for similar reasons. Not all platforms have this feature when it comes to this space. For starters, this account will help potential investors in navigating the interface they would eventually use in the live markets.
Here, someone has an opportunity to familiarize themselves with all the necessary technical concepts. Although social trading might seem like a passive endeavor, investors must still have some solid education and understand as much as possible about the copied traders.
It's essential to note investors can only copy traders in a live account. The demo is only for navigating the platform and learning about the markets generally.
Customer service
Any established service prioritizes accessible customer service; the best social forex trading platforms are no exception. Nowadays, facilities in the financial industry must provide a responsive live chat function that quickly solves most queries and problems.
The next must-have would be a telephone number to contact during business hours and email support.
Good platforms
Any good platform provides an interactive interface and pleasant user experience. They should strike a balance between sophisticated statistics while also being able to make sense of it all.
Any investor must be mindful of the depth of detail regarding a trader's performance and having access to basic social networking functions on the platform.
Reputation
A commendable reputation equates to trust, which is especially important in the financial markets. Any investing or trading platform will have been operating for years before earning some recognition in the industry proving they are not just fly-by-nights.
Can I make money copying investors?
This question is top of mind for those interested in forex social trading sites. As they say, sometimes the best way to learn is by copying others. The short answer is yes, one can make money from copying investors, but as with anything else, there are caveats.
One of the misconceptions many potential users have is underestimating the risks involved with foreign exchange. In truth, copy trading isn't an 'autopilot turnkey solution' guaranteeing profit consistently. Education is still the key factor in ensuring the highest chances of success, meaning some work is still involved.
Budding investors must thoroughly understand the strategies of the traders they are copying through the data provided. They must only risk their disposable income and diversify across multiple providers where possible to minimize their downside.
While it is indeed possible to make money copying other traders, this doesn't exclude the need for investors to comprehend the dangers involved and possess some basic essential trading information.
Although the risks are somewhat diminished through social trading, they are still present nonetheless. Most who benefit from copy trading treat it more as a learning tool than a sole means to derive an income from trading.
Conclusion
To conclude, social trading forex services are fast-evolving, meaning we should witness more advancements in this space. This growth will come with even more choices in the platforms people can utilize.
The question of whether one should use the best social forex trading platforms comes down to a few things:
Newer investors who might prefer to watch how professional trading works in action
People who have busy schedules with little time to trade the markets
Investors who favor speculating part-time and perceive trading as a secondary income source rather than a primary one
Active traders seeking to diversify by piggybacking off the strategies of others
Essentially, these four groups of individuals may undoubtedly consider social trading once they've identified their purpose and objectives.
FAQs about the best forex social trading platforms
How to tell if a social trading broker is a scam?
Like any forex broker, the best social forex trading platforms also need to uphold certain industry standards to provide an ethical service. So, the primary objective way of telling whether a social trading facility is a scam or not is by verifying their regulation according to their prescribed regulator/s.
How to choose the investor to follow?
Potential investors need to think about several factors, the first of which involves what type of returns they desire. If someone is looking for more short-term gains, they would naturally consider a trader with the highest return in a quicker period.
As expected, the trader's volatility could be a lot higher, meaning the chances of big losses is more heightened. On the other hand, other investors might look for consistent returns over several months or years.
Here, they would conduct their study looking for traders echoing this philosophy. Observing a trader's account age, general return, drawdown and other risk factors should be factored into the investor's objectives, whether short, medium, or long term.
Is copy trading legal?
Copy trading is legal in virtually all countries which allow CFDs in general. To be on the safe side, each trader would need to verify the exact laws in their respective countries first.
What is social trading for?
While social trading might seem only to suit newbies, plenty of experienced traders use it too. For the former, it is a way to make extra income with the option of learning more about the markets.
For the latter, social trading can provide an avenue of diversification alongside their core individual active strategies.