Only the most devoted fans of this business can enjoy the investment process. Becoming one of them means maintaining your views and keeping your life values. It is enough to use the services of Webull. This brokerage company stands out from its competitors with its unusual approach to work. You can learn about it from our Webull review.
About Webull
Webull is a broker from America that emerged in 2017 and quickly became known far beyond its country's borders. Webull Financial LLC owns it. It is well known worldwide, with hundreds of thousands of clients. The firm operates openly and honestly. This became possible due to three status regulators monitoring all ongoing transactions and the quality of services provided. Cooperation with them positively affects the reputation of the firm and its brokerage company.
Webull is best suited for active traders who have some experience. The broker provides them with a variety of trading tools, as well as access to statistical, analytical, and research information. Beginners can also use webull services. They will appreciate the platform's simplicity, which allows them to learn the secrets of profitable investment quickly. An essential feature of Webull is the ability to use it on any device. The mobile version is particularly successful, which is in many ways more straightforward and more convenient than the browser and desktop versions.
Webull commissions are about the same as other brokers. At the same time, clients are not charged for using the platform and various trading instruments. Also, traders are only charged money for a short period of inactivity. These features distinguish Webull from competitors and make it more attractive to potential customers. Zero commission even applies to contracts when working with options, which most other companies do not have.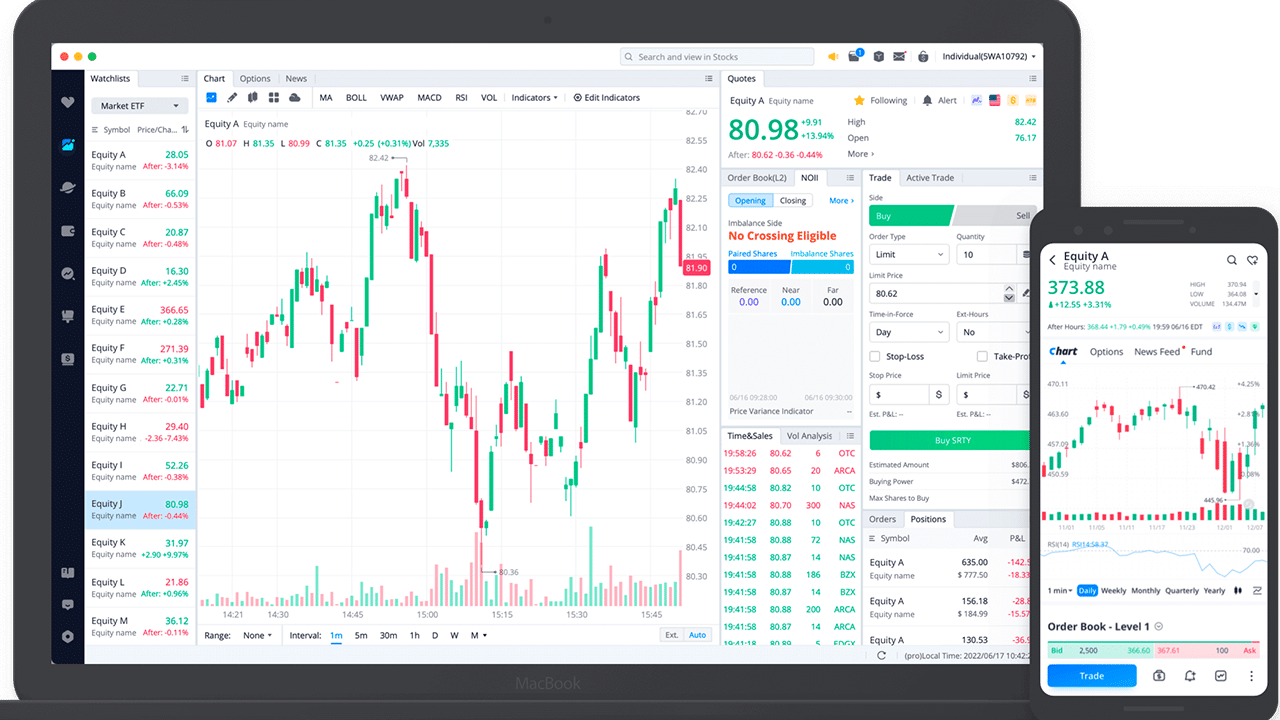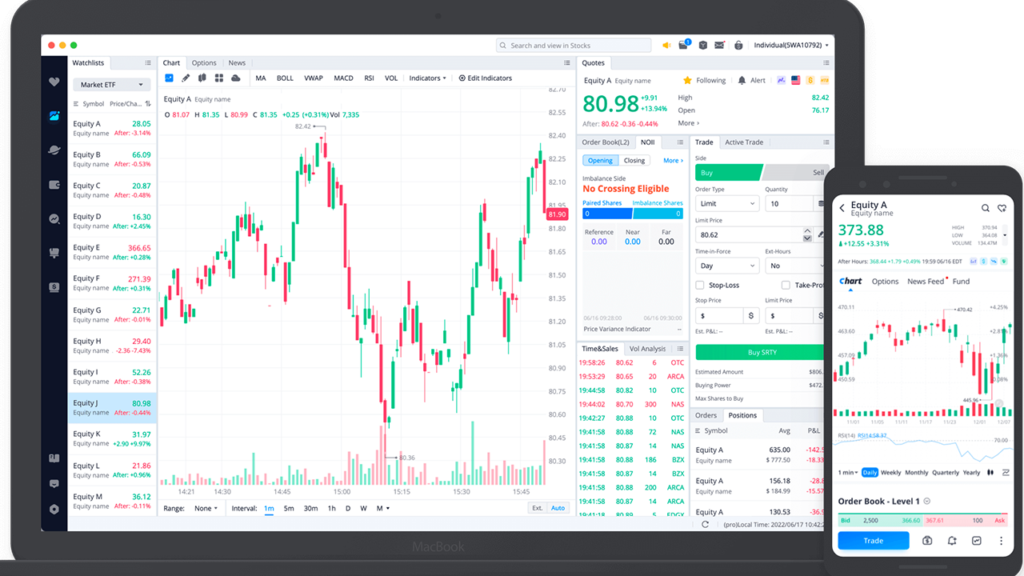 Service features
To avoid being distracted by various trifles during the workflow, it is necessary to perform all the preparatory steps correctly. This approach will prevent mistakes that will make it difficult to trade with Webull in the future.
Preparatory steps:
Find the company's website on the Internet and click on "SIGN UP" on any of its pages (re-registration is prohibited, so if you already have an account, select Webull login and go through authorization).
After the page is automatically refreshed, a field for entering a phone number will appear. Once you have entered all the numbers, the "Send code" button will become active.
Click on it, and a verification code will be sent to the specified number. Enter it in the appropriate field and click "Next."
Next, specify much different information. It is essential to enter reliable data; otherwise, there may be problems with depositing / withdrawing money.
After completing the registration, go to your account. If you plan to use the Webull app, then download and install the application on your mobile phone in advance.
Get acquainted with the terms of cooperation and replenish your trading account. Only after that can you start trading.
Only finished work will benefit some. Therefore, it is essential to understand Webull and its features thoroughly. Only in this way will it be possible to find the best option for cooperation and get the maximum benefit from it.
Features of cooperation:
Trading platform. Its choice is one of the critical tasks of a trader. The desktop version is convenient and functional. The browser version is very similar to it, but this version still has some limitations in the settings. The platform designed for mobile devices is just as functional and is the most convenient. In addition, it will be an excellent temporary option used during business trips and travel.
Customer support. This service at Webull operates around the clock. She answers any questions and provides consultations. Consent can be contacted via email, phone, or live chat. The latter option is a priority since questions can be asked even without knowledge of a foreign language (through an interpreter) and receive instant answers.
Security conditions. Webull users have never complained about security issues. This is due to the increased measures taken by the company to protect customers' personal data. Thus, the authorization process was supplemented with one more stage, in which, to gain access to trading, it is necessary to enter a unique 6-digit code. The mobile version also can configure biometric login.
Guarantees. Webull is a reliable option for trading, but still, traders need assurance that their money will stay in their accounts. To do this, the company insured itself against bankruptcy and many other troubles. The amount of insurance is colossal, so users should be reassured. In the event of an unresolvable problem situation, all the money in the trading accounts will be returned to the clients.
Training. Webull does not have the highest quality educational materials. In addition, their small number only makes it possible to study some of the topics of interest. At the same time, the available articles will help you understand the platform's operation and some other issues.
The Review
Webull
Webull strives to be perfect in everything. However, attentive customers still need to improve in him. They are fully covered by dozens of benefits a trader receives from cooperation with the company.
PROS
honest activity
known regulators
many trading instruments
variety of statistical and analytical information
the ability to work on any device
standard commissions
zero fees for options trading
no fees for prolonged inactivity
good feedback
observance of confidentiality conditions
CONS
minimum educational materials
additional payments
Review Breakdown
Features

0

Exchanges Supported

0

Security

0

Price

0

Customer Support

0