The old and undeservedly forgotten by some traders, the Bitstamp exchange continues its successful work. It offers clients a wide range of services and creates optimal working conditions. To better know what Bitstamp is, we recommend reading our review of this site.
Brief information about Bitstamp
Bitstamp is a unique exchange that emerged back in 2011. The place of its foundation was Luxembourg, where this platform was registered. Over the next few years, the business changed hands many times until it became the property of the Belgian investment company NXMH in 2018. The latter decided to bring it to the American market by creating a subsidiary called Bitstamp USA, Inc. All the efforts gradually yielded good results. The exchange has gained many new customers, and the number of financial transactions has increased several times. Now she has reached a new level, so her development continues with every passing second.
Bitstamp is a universal platform where traders with different experiences, knowledge and financial capabilities can work. Each of them is provided with a vast number of trading tools with which you can increase your efficiency and achieve better results. Bitstamp has a quality website. It has a simple interface and a beautiful visual design. The exchange also allows everyone to use a mobile application that will enable you to trade cryptocurrency anywhere.
The fees for the services provided by Bitstamp are standard. The monthly volume of transactions determines their size. If the indicator is less than $10,000, the commission will be 0.4%, and if it is $600,000 or more, it will be only 0.05%. There are also many intermediate values, so the more trades are held, the less you have to give to the site owners. In addition, traders should be prepared for some fixed costs (for transactions with specific cryptocurrency pairs).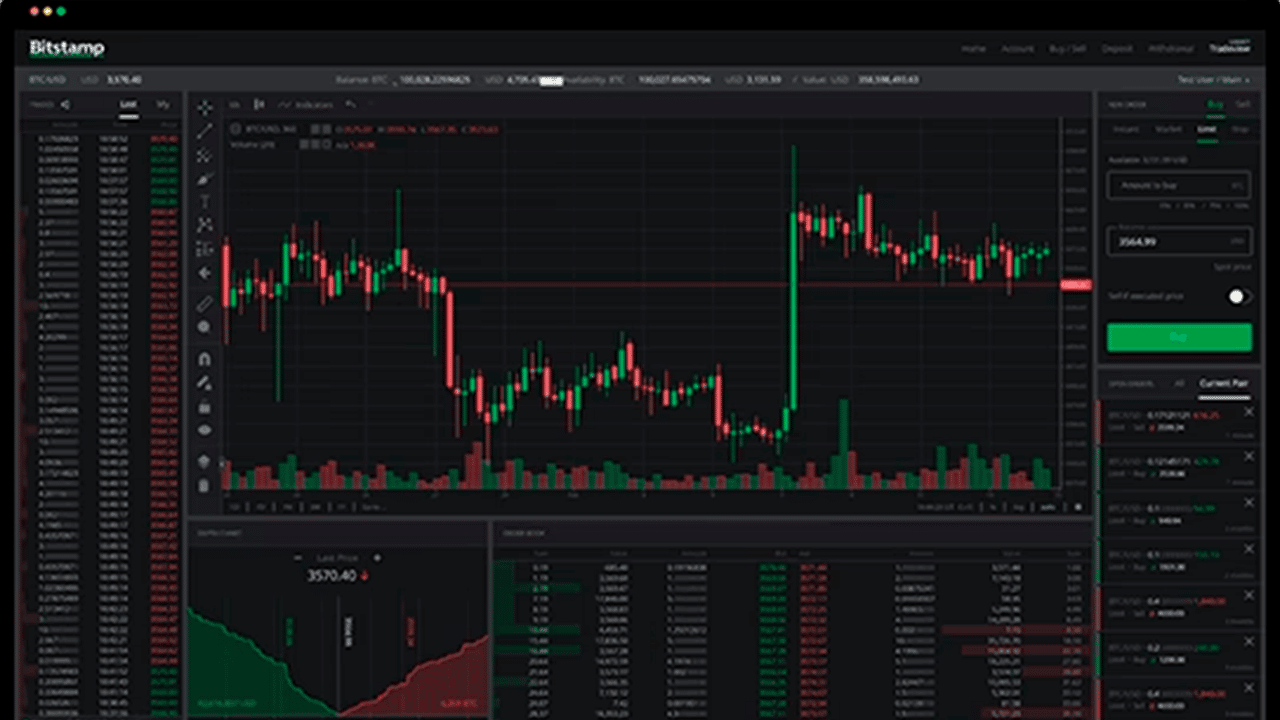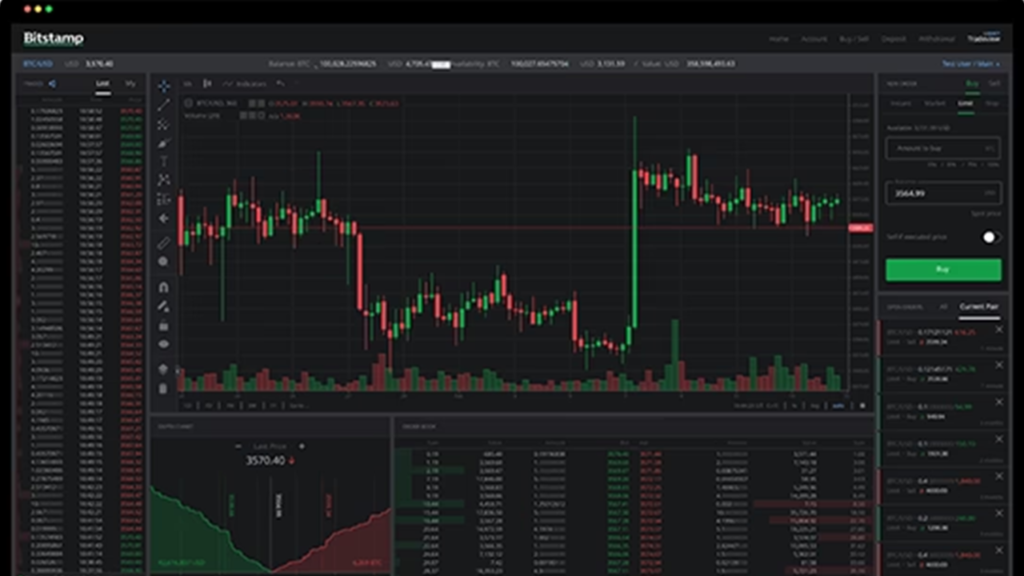 Important features
You need to use Bitstamp services correctly. Only in this case will the exchange open all the doors for you and become a reliable partner for many years. To avoid any mistakes, you must follow the given algorithm of actions.
The correct algorithm of actions:
The first step is to go to the Bitstamp website.
On it, find the inscription "Get started" and click on it.
In the window that opens, enter your email address, name, and date of birth.
On the next tab, indicate the country of residence and agree to the terms of work on the exchange.
After that, a letter with a link will be sent to your mail. By clicking on it, you will confirm the entered data.
After completing all the previous steps, go to your account.
There you select the necessary settings and replenish your trading account.
Then it remains only to wait for the receipt of funds, after which you can begin work.
No matter how hard you try, you can only learn some of the exchange features on your own quickly. In this regard, we recommend using our tips. They touch on the most critical points and help to get a complete picture of the site.
Important nuances:
Customer support. Bitstamp does not pay too much attention to the operation of this service. Therefore, users have only two ways to communicate with operators. The first of them is to make a call to the phone number indicated on the site. This option is optional since you need knowledge of spoken English to communicate with a representative of the exchange. Also, all lines are often busy, and customers have to wait a long time for an answer to a call. Email is an alternative to telephone. In this case, the support service quickly responds to the letters sent and replies within half an hour.
Safety. Bitstamp has quite powerful regulators that control its every step. This will increase cooperation security and make the exchange one of the most reliable. To protect user accounts, several authorization options are used, as well as unique data encryption.
Application for mobile devices. Bitstamp offers customers the opportunity to take advantage of a mobile app. It is of good quality and easy to use. At the same time, the application does not have some essential options, which do not allow you to use the exchange fully. In this regard, it is often used only to control financial transactions.
Affiliate program. Bitstamp has one of the most profitable affiliate programs. According to its terms, each trader who invites a friend will receive a 50% commission for the actions taken within four months. The additional earnings will be pretty high if your referral becomes an active user. It is also worth noting that you can invite an unlimited number of people. Payments are made to the trading account and your card or account in the PayPal payment system.
Bitstamp is a real long-liver among crypto exchanges. It has been operating successfully for over ten years and remains true to its traditions. This site is suitable for users with different experiences, as it provides all the conditions for developing and improving existing skills. Having learned all its features, you can turn cryptocurrency trading into the most profitable and exciting activity.
The Review
Bitstamp
Our Bitstamp review covers many aspects of the exchange. Based on this information, we have compiled a list of the pros/cons of the platform. It will help evaluate the effectiveness of the business and the feasibility of using it for personal purposes.
PROS
extensive experience in providing services
legal activity
a wide range of trading instruments
standard commissions
simple platform interface
available mobile application
fast replenishment and withdrawal of funds
the efficiency of the support service
observance of all safety conditions
thousands of positive reviews
CONS
complex verification
only English-language interface
Review Breakdown
Features

0

Exchanges Supported

0

Security

0

Price

0

Customer Support

0