Gratified Long Term Day Trader is a trading solution that focuses on working on the real market. For this purpose, the system uses two strategies: trend and counter trend. Let's talk about it in detail.
Is a Gratified Long Term Day Trader robot still good to go?
The advisor has only 8 weeks of trading results. So, it's a very short period to say something for sure.
How to start trading with Gratified Long Term Day Trader
The presentation provides us with explanations about how the advisor has to work on a terminal for us. We have grouped all details in the following list.
We can be sure that the robot will execute orders on our account completely automatically.
The core terminal to trade is MT5.
The system was updated at the end of January 2022.
The price will be increased from $199 to $499 very quickly.
We don't know the reason for this.
There's a recovery mode applied.
We can work with trend and counter trend strategies.
It works with a trade frequency of 10 orders at the same time.
It's too risky.
There is an MT4 version available for purchasing.
It works with daily price movements.
The data from Dukascopy was received from testing.
It checks moving average indicators for each cross pair.
The robot works from EURUSD on H1.
Fourteen pairs can be traded: AUDCAD, AUDJPY, AUDNZD, AUDUSD, EURCHF, EURNZD, EURUSD, GBPAUD, GBPCAD, GBPNZD, GBPUSD, NZDCAD, NZDUSD, and USDCAD.
We can purchase a real account copy of the robot for $199. There are no rental options available. The system can be downloaded for free for demo purposes.
Gratified Long Term Day Trader backtests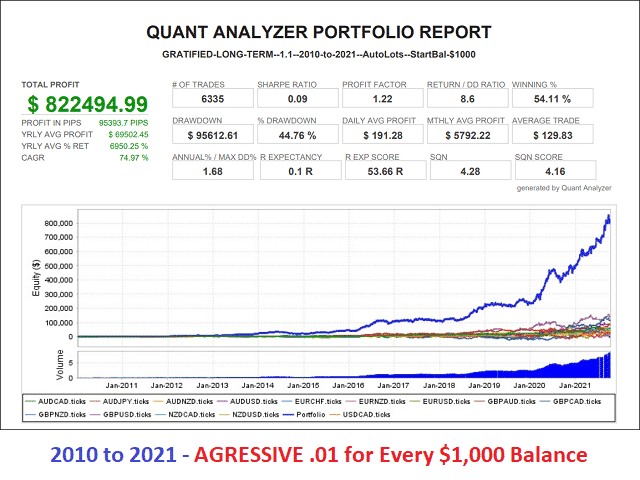 The robot was tested on all cross pairs at once. The total profit was $822,494. There were 95393 pips obtained. The profit factor was 1.22. The win rate was only 54.11%. Its peak drawdown was 44.76%, meaning that the system traded with high risks to the account balance.
Trading results


The advisor has been running an account on OANDA with the short leverage, 1:50. The maximum drawdown is 11.7% when the maximum deposit load is 83.1%. It's such a risky number. The win rate is 60.8% only. The absolute growth is 33.34%. An initial deposit was $999.95.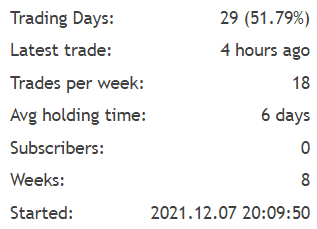 An average trade frequency is 18 orders a week. An average holding time is 6 days. It's such a big range.


The system works for two months only.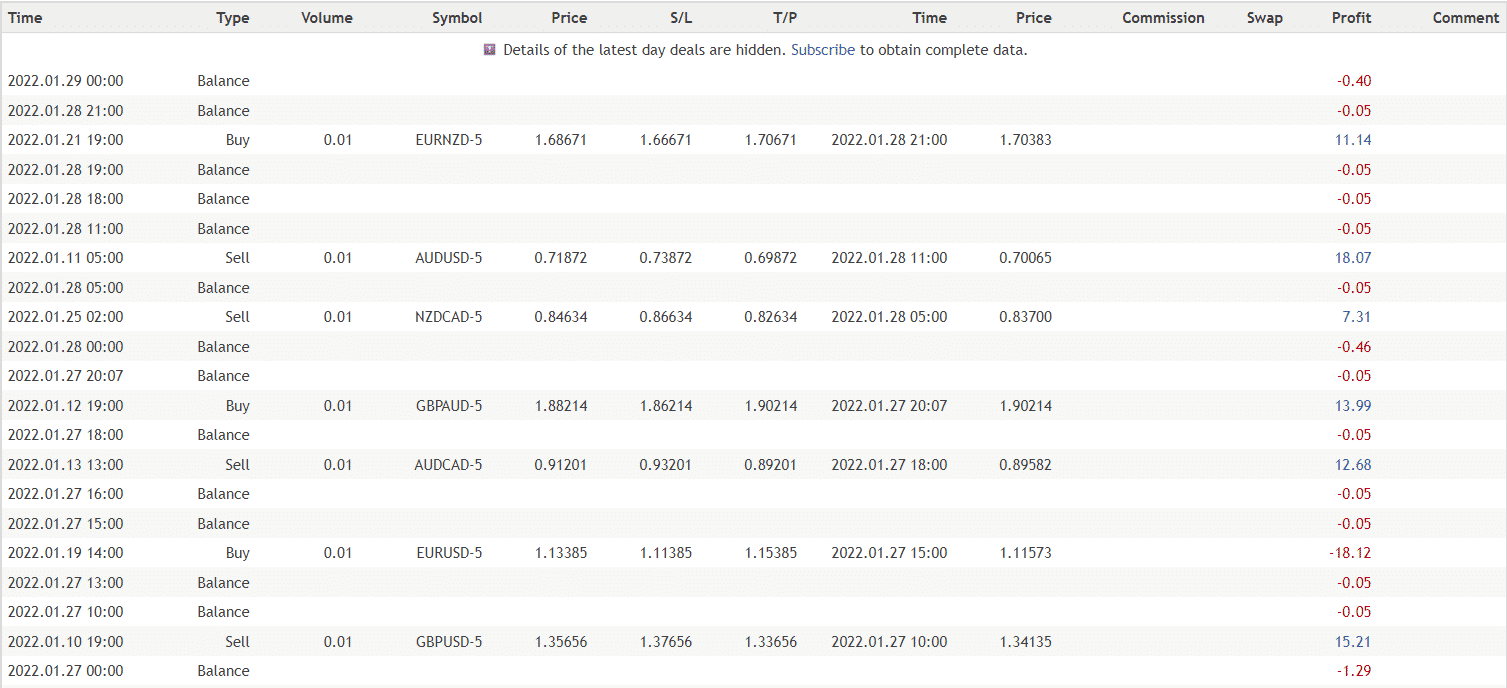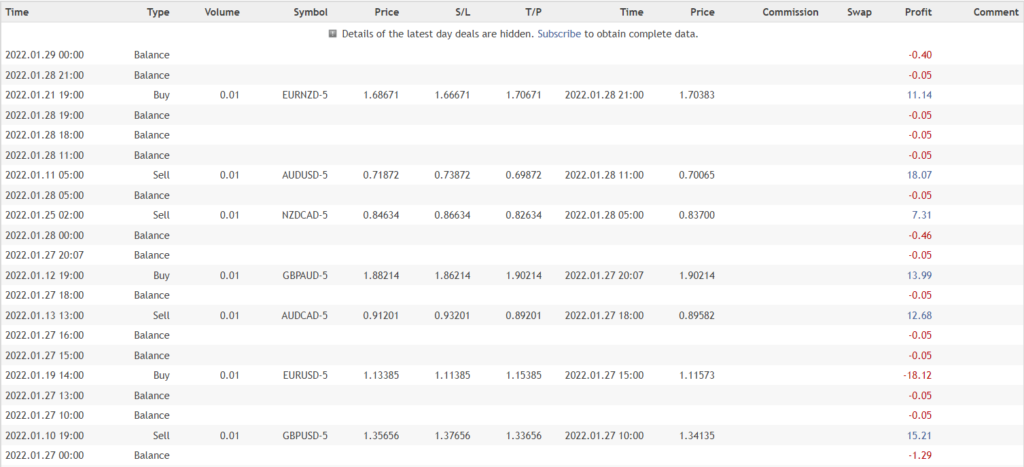 The robot spends too much on commissions.


The advisor executed 79 deals. The best order is $20.01 when the worst trade is -$18.25. The recovery factor is 4.62 when the profit factor is 1.98. They are good numbers.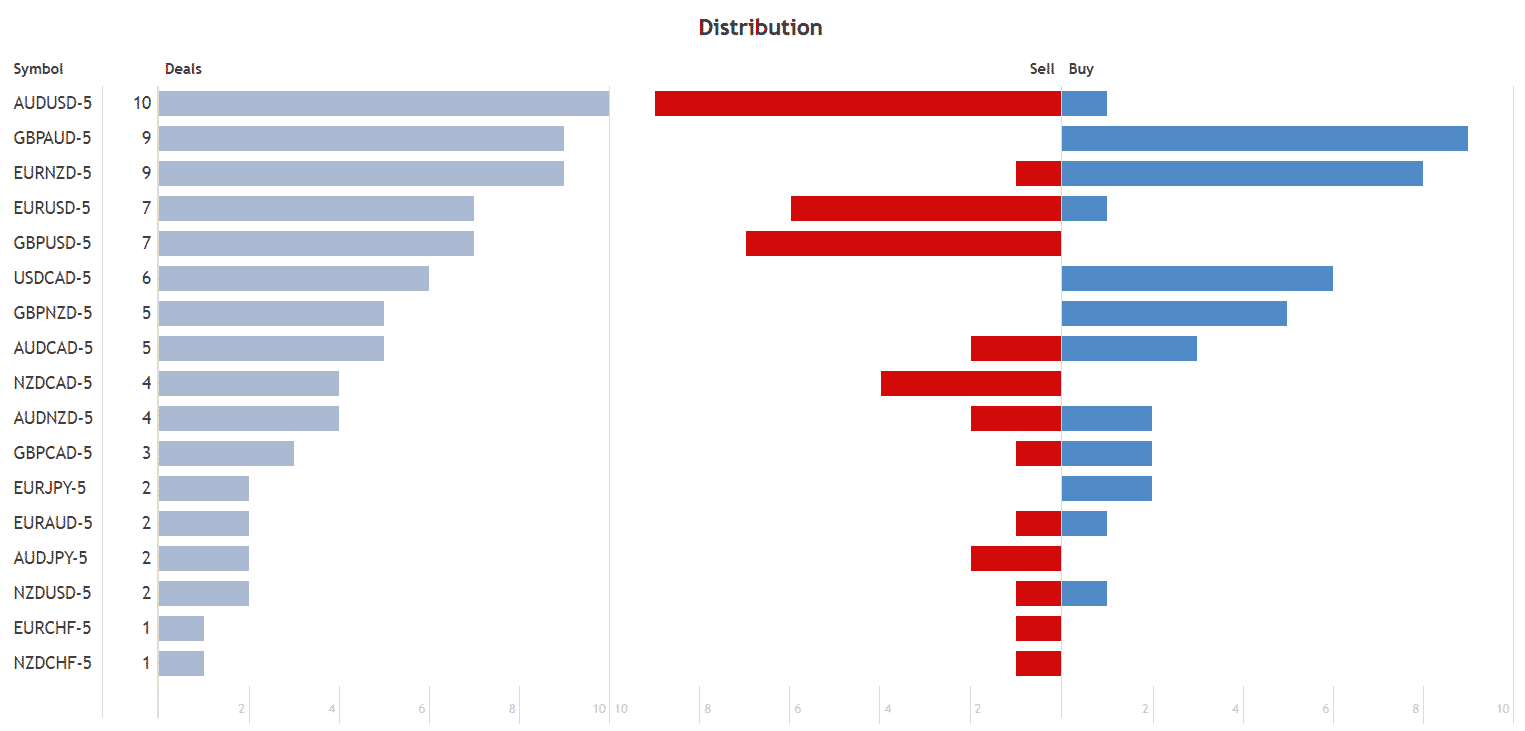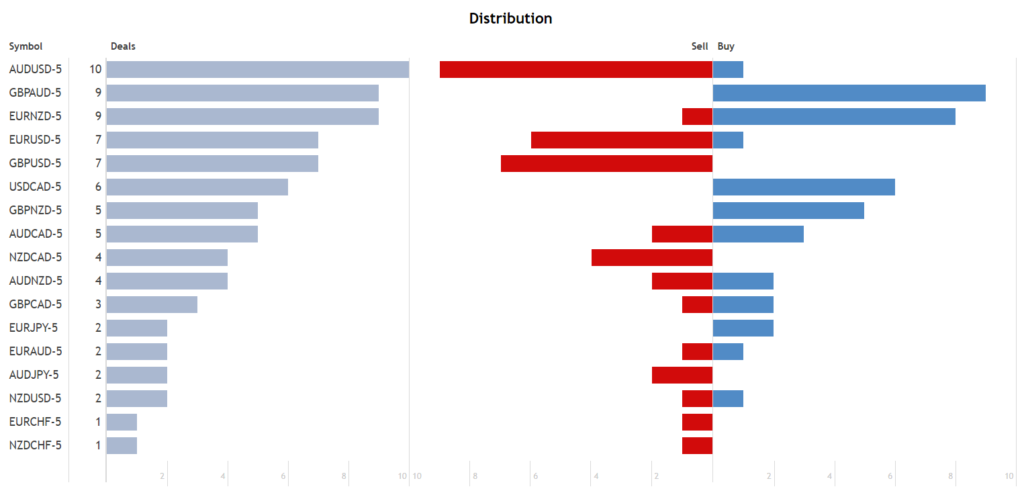 AUDUSD is ahead in trading activities, 10 deals.
Other notes


Scott Fredeman has four years of trading experience on the market. He has 8 products that were demo downloaded 1537 times and 8 signals in his portfolio. His products are five-rated based on 98 reviews. So, people trust the dev.
People feedback


There are some pieces of positive feedback written. We don't know if we can trust them.
Wrapping up
Advantages
A backtest report published 
Trading results shown 
Affordable pricing
Disadvantages
No risk advice given 
No settings explanations provided 
The robot works with high risks
We have a few testimonials written
Gratified Long Term Day Trader is an expert advisor that works on a real market with increased risks. The system is just several weeks old. So, it's hard to predict if it will work stable in 2022 or not. We have to wait for more trading results and testimonials.