Amaze is a trading solution that was published on MQL5 on May 23, 2021, by Anton Konsratev. The system was updated several times until the currency 2.17 version from June 15, 2021. The system was downloaded five times and checked 978 times.
Is this robot a viable option?
We don't think so. Several days ago, the presentation didn't include verified trading results. After looking at them, we may note that the system is too young to be sure it's a stable trading solution.
How to start trading with Amaze
Let's talk about the systems advantages, settings, strategies, details, and, of course, cons:
The system was designed to execute orders automatically for us.
The advisor can be applied to MT5 only.
We can work with the following symbols EURUSD GBPUSD USDJPY.
The advisor works with fixed Stop Loss and Take Profit placings.
We have only two copies that can be bought for $299. The next price can start from $345.
The system is featured by a new filter that allows us to skip trading if we don't want to.
The minimum deposit requirements are only $50.
The leverage should be 1:500.
The robot is delivered with settings for EURUSD on the H1 time frame by default.
The robot can be profitable only on low-spread accounts.
It must be run only on a VPS service with a low execution speed.
The robot is featured by many procreation filters like slippages, high spreads, Gaps, Repeated Levels.
It doesn't open trades at night.
It opens a single trade on each pair.
There's Virtual StopLoss and TrailingStop features.
The system can allow us to use a Grid strategy.
There's a news filter provided.
We may decide what direction we want to trade.
The set files are available for the three pairs: EURUSD, GBPUSD and USDJPY.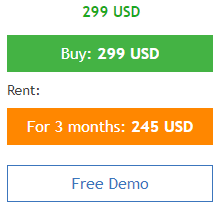 The system costs $299 for a lifetime license. There's a completely overpriced rental option for three months for $245. Paying it almost doesn't vary with just purchasing. We have an option of demo downloading the advisor.
Amaze Backtests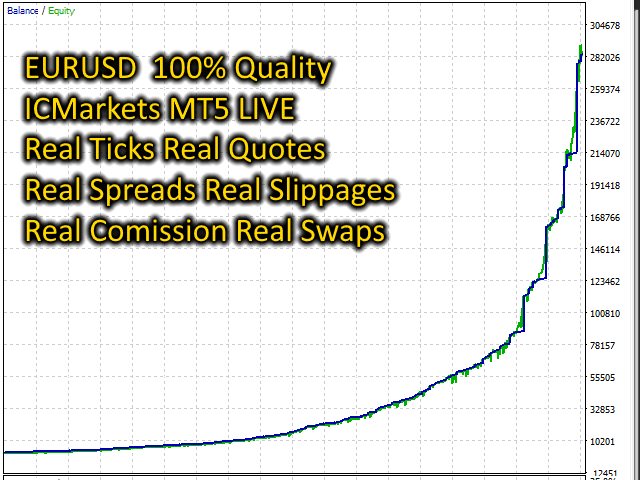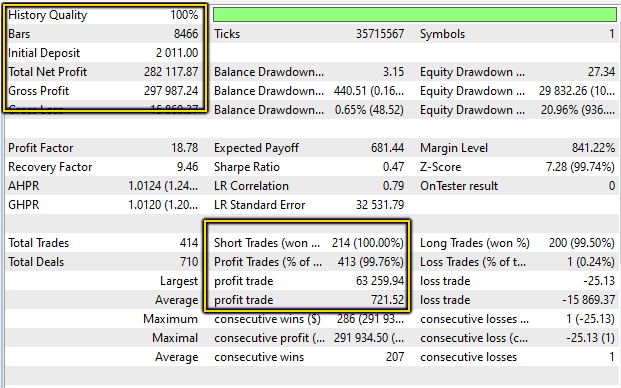 There's a EURUSD report that was executed on IC Markets on the MT5 terminal. The developer has noted that there were real quotes, spreads, slippages, commissions, and swaps. It's a good list of settings for a backtest. An initial deposit was set at $2,011. It has become $282,117 of the total net profit. The maximum drawdown was 0.65% ($48.52). The Profit Factor was 18.78. The recovery factor was 9.46. Amaze has traded 414 orders. The accuracy rate was 100% for Shorts and 99.50% for Longs. The win streak was great, with 207 orders.
Trading Results


We have a robot that works on a real USD account on the TickMill broker with 1:500 leverage. The absolute growth is 38.71%. The maximum drawdown is 5.3%. The maximum deposit load is 0.2%. The trading activities occur 81.1% of the time. The accuracy rate is 83.3%. Signals cost $777 for a month.
The system trades quite frequently – 621 deals a week. An average trade length is 24 minutes. The account was created on May 07, 2021.

There's a single month closed with profits.


It works with low drawdowns.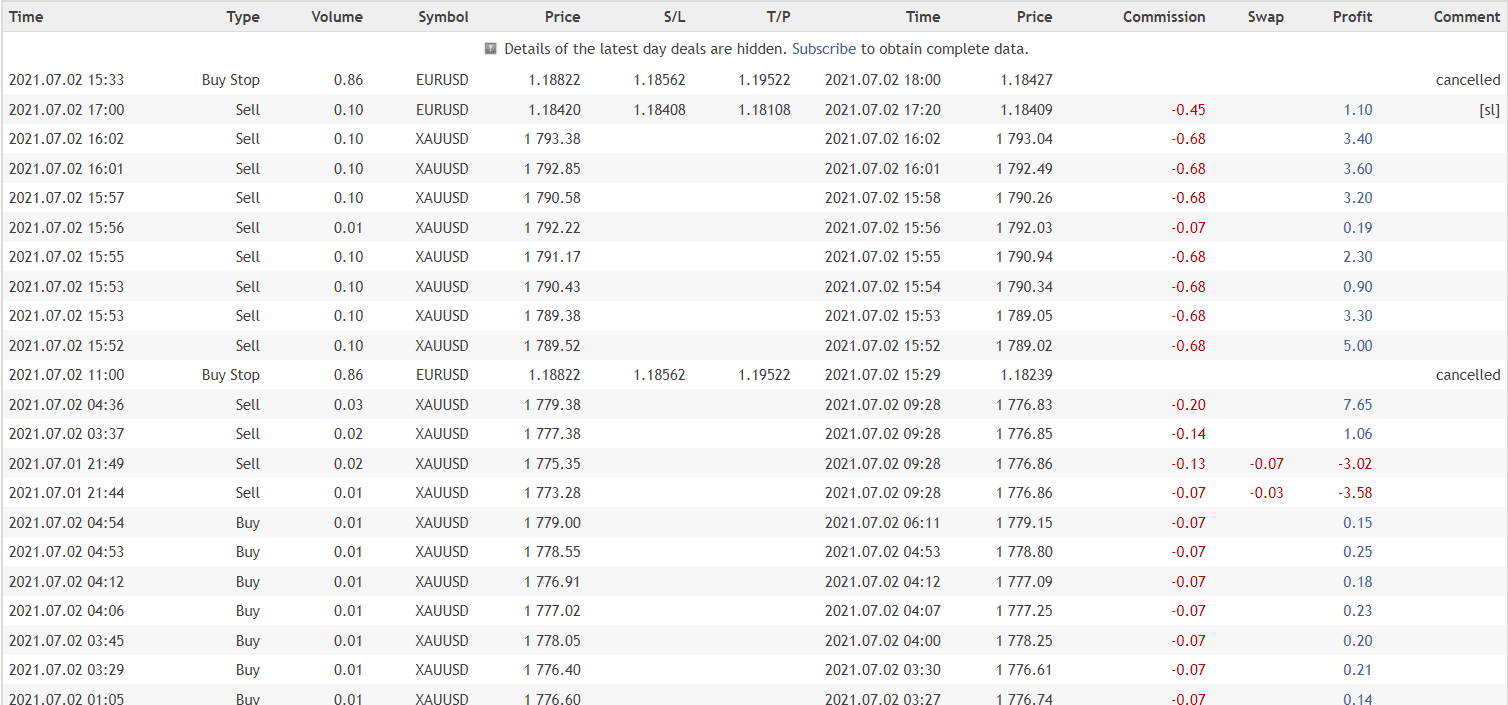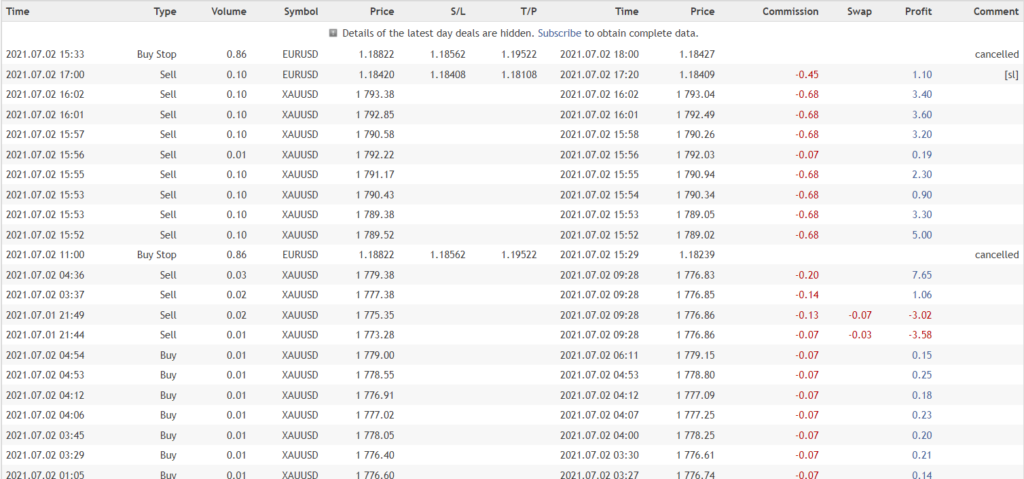 The system cuts profits on Gold and EURUSD. It uses a Grid of orders and Martingale to increase profitability.


There were 1124 orders executed. The best trade was $216.44 when the worst trade is -$33.64. The gross profit is $1362 when the gross loss is -$774. The recovery factor is 6.22. The profit factor is 1.76. An average profit is $1.46 when an average loss is -$4.12. The average monthly profit is 38.71%. We're not sure it's correct.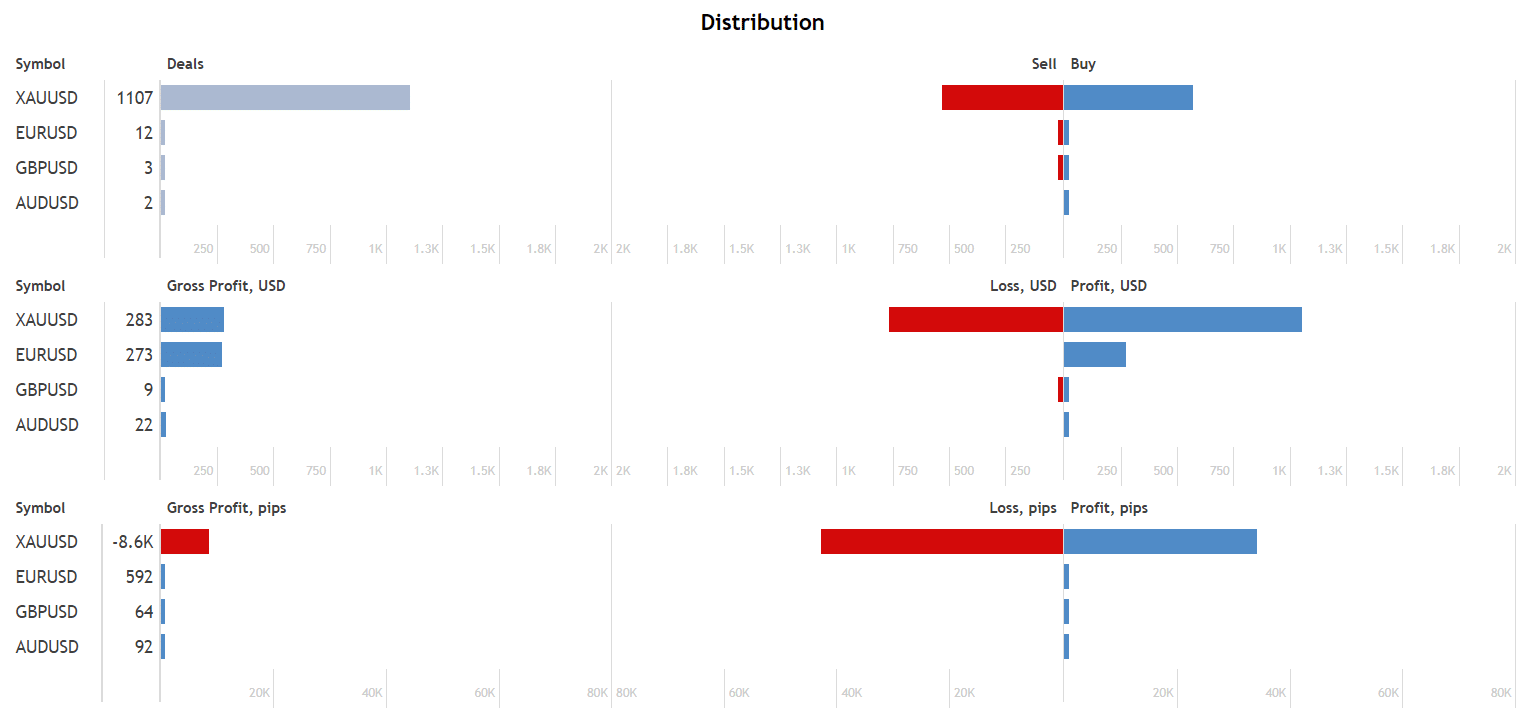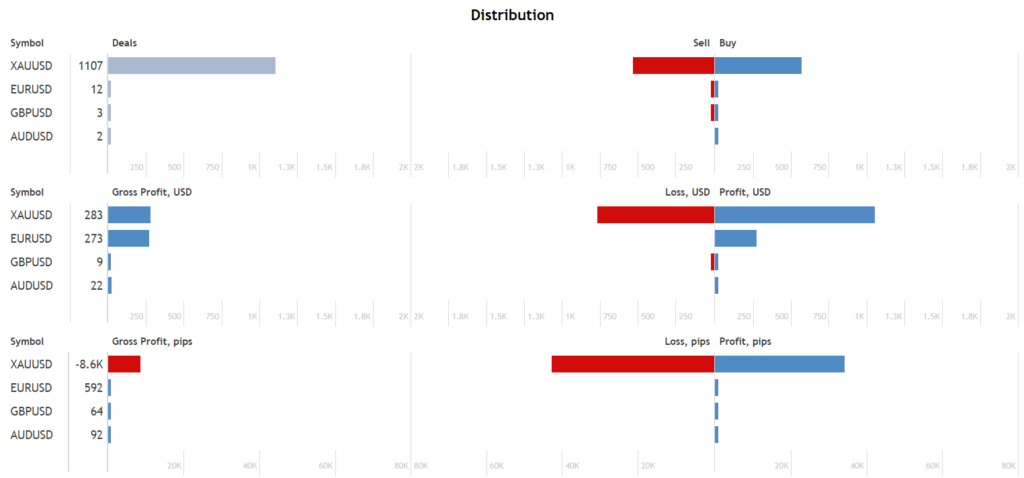 We may note that GBPUSD and USDJPY aren't traded at all.
Other Notes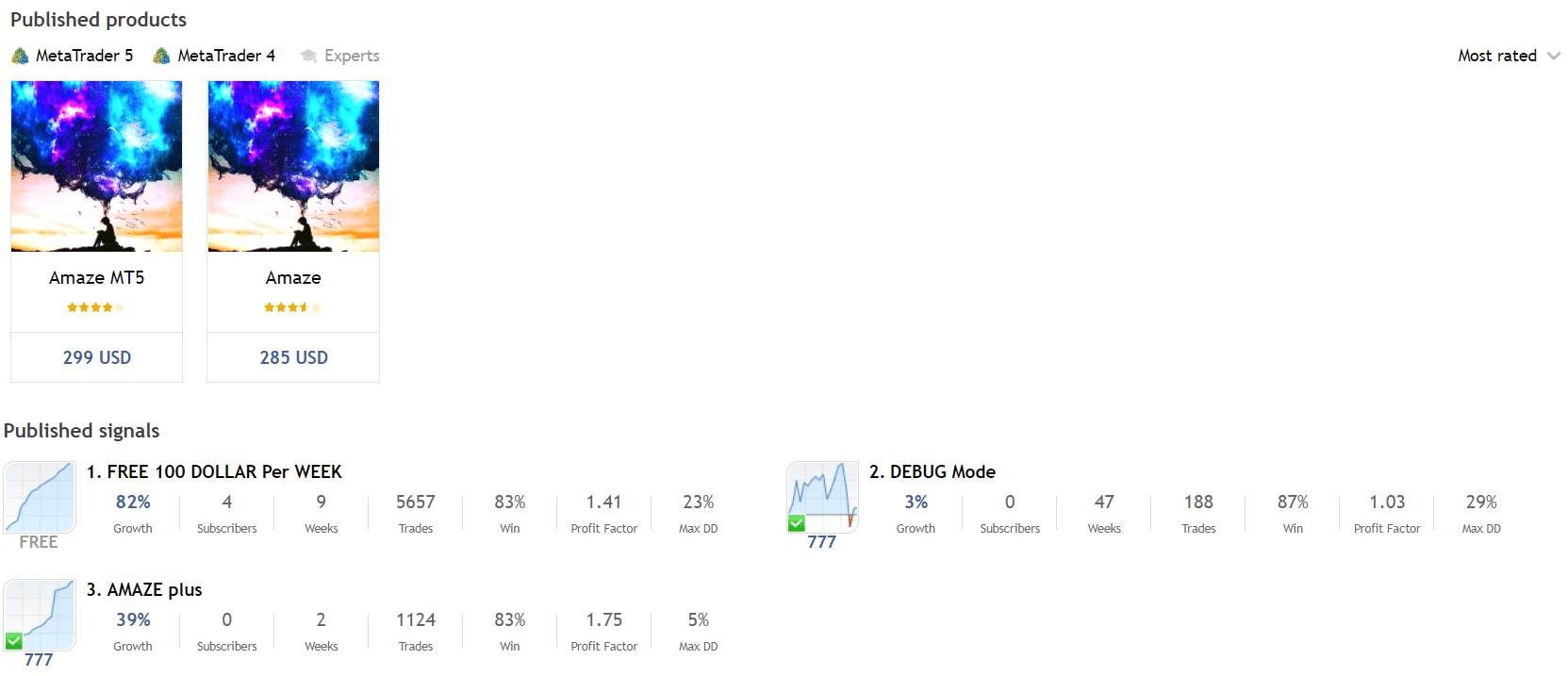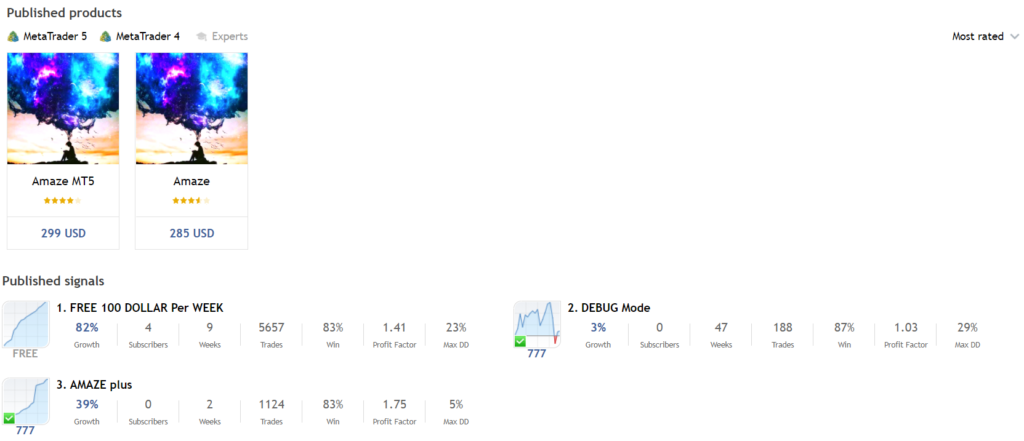 The developer created only two products.

Anton Kondratev is a Russian developer with a 1588 rate. His products have a 4 rating based on 32 reviews. There are 389 friends added.
People Feedback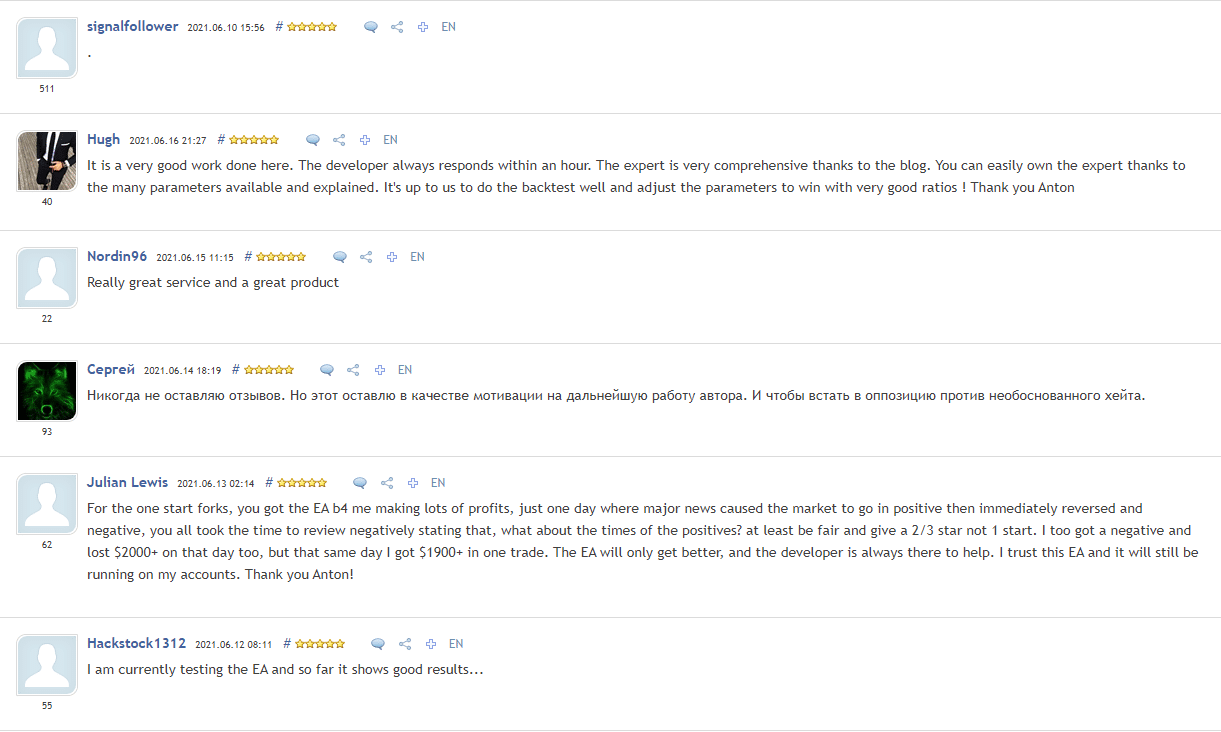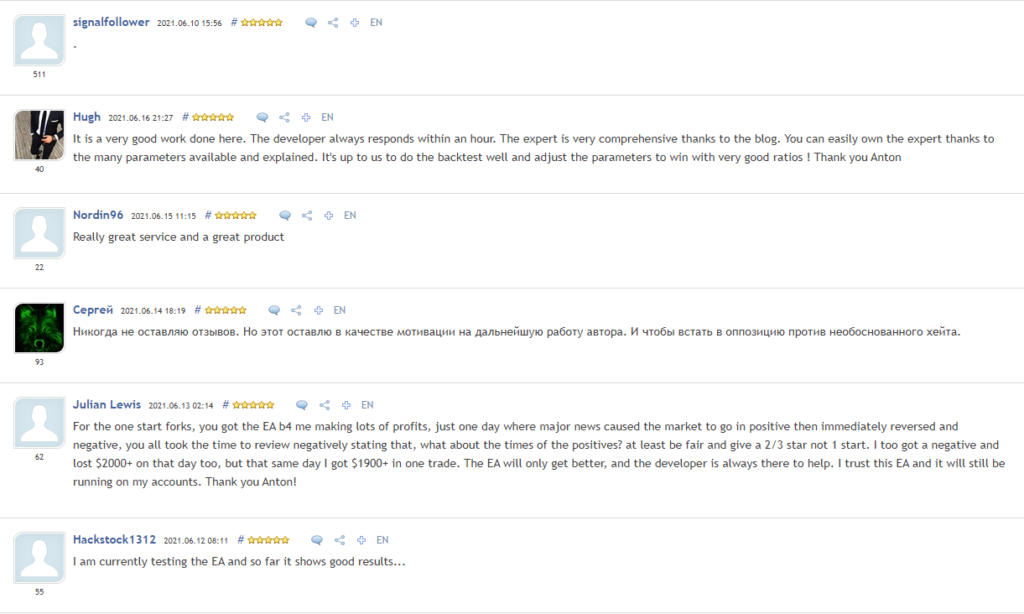 We have various comments, both positive and negative. People noted that the system provided from two to four big Stop Losses weekly.
Wrapping up
Advantages
Backtest reports provided
Real-account trading results shown 
Disadvantages
No risk or money management advice given 
The advisor is too young to be sure about its feature
The system trades mostly Gold skipping trading three main pairs that were mentioned in the presentation 
The offer sounds scammy
There are some negative testimonials published
Summary
Amaze runs a just created real account where it trades Gold instead of EURUSD, GBPUSD, and USDJPY. It looks weird, and this case should be asked to make it clear what is going on. Before that, there's no reason to pay for this system.