EA Gold Stuff is a trading solution from MQL5. The presentation doesn't look well-written. Its trading results showed that the system executes orders with high risks.
Is this robot a viable option?
No, it's not. The presentation is several lines long and it doesn't help us to understand if the system works well.
How to start trading with EA Gold Stuff
The robot has a simple and middle informative presentation.
The advisor works automatically for us. We have to do nothing in addition.
The current version is 6.
The last update occurred on August 14, 2021.
It was developed to trade Gold.
The dev claimed that "The operation is based on opening orders using the Gold Stuff indicator, thus the EA works according to the "Trend Follow" strategy, which means following the trend."
That's all. It's an impossible amount of intel provided.
We can decide what direction we'd like to trade.
The system can use Hedge for us.
We may allow the system to use money management.
The advisor can calculate lot sizes for use.
We can customize SL and TP levels.
There are trailing take profit and stop loss features.
It can reduce drawdowns for us.
There are many customizations of this option.
The robot marks orders with an unique magic number.
It can work during only proper hours.
We can customize max spreads, and max lot sizes.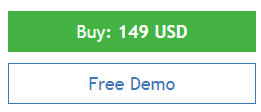 The pricing is okay and looks acceptable – $149 for a lifetime copy. We have no rental options provided. Anyway, the system is still available for demo usage. There's no refund policy provided.
EA Gold Stuff backtests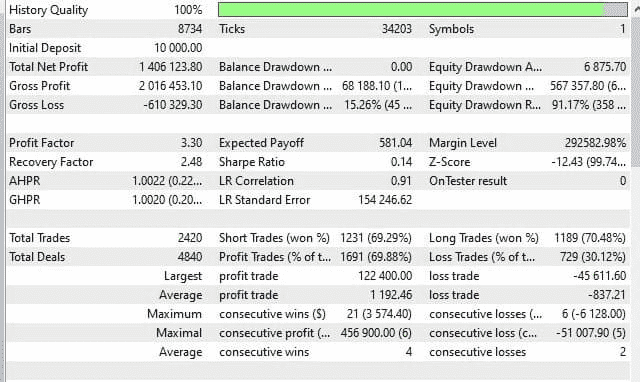 The advisor was tested on the past data with 100% quality on a single symbol only (Gold). An initial deposit was $10,000. The total net profit has become $1,406,123. The profit factor was 3.30 when the recovery factor was 2.48. The maximum drawdown was 15.26%. There were 2420 deals traded with a 69% win rate for shorts and 70% for longs.
Trading results

The advisor has been running a demo account on RoboForex with 1:2000 leverage. The maximum drawdown is 1.3% when the max deposit load is 0.1%. The robot works for four weeks only. The absolute growth is a scam because of high risk trading – 265.09%.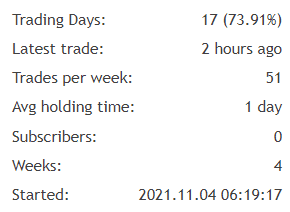 An average trade frequency is 51 orders weekly. An average trade length is a day.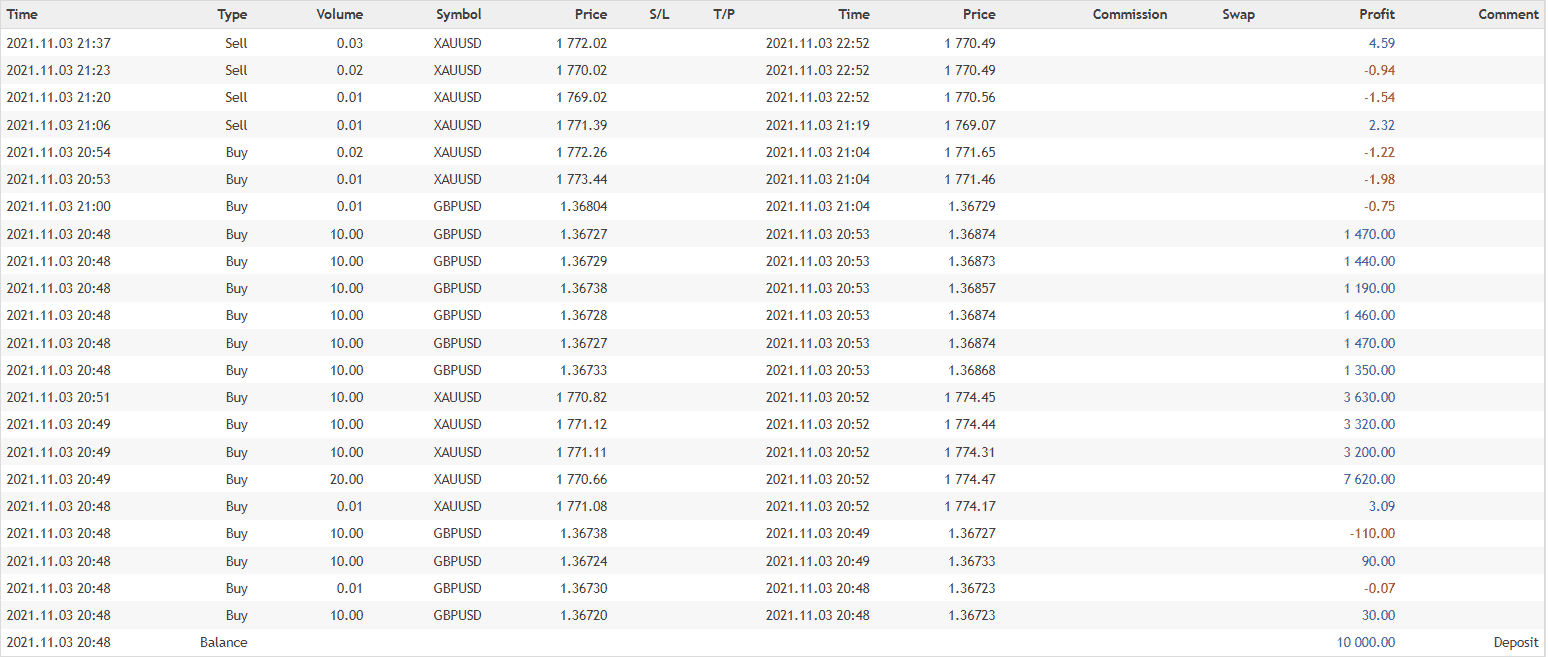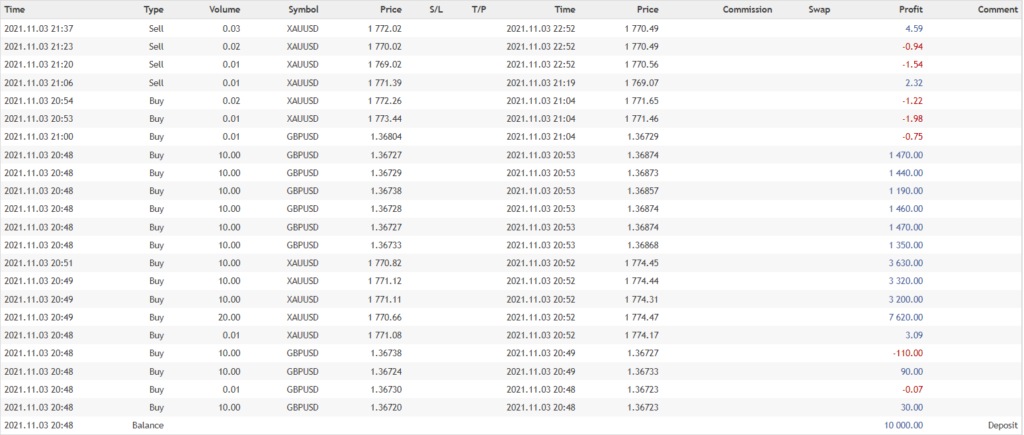 We may note a period when the robot increased a demo account, having worked with high risks.


There were 173 orders traded. The best trade is $7620 when the worst trade is -$195.72. The recovery factor is 58.98 when the profit factor is 41.86.


The most traded pair is not Gold, but GBPUSD – 66 orders.

The advisor was warned several times because of high risk trading.
Other notes
Vasiliy Strukov is a developer from Russia with a 108,198 rating. There are sixteen products in his portfolio. This information is everything we know about the developer.
People feedback


Many people claimed that the robot is a dangerous scam. So, we said the same after looking at trading results.
Wrapping up
Advantages
Backtest reports provided
Trading results shown
Affordable pricing
Disadvantages
No risk advice given
No money management advice provided
Horrible trading results
Many negative testimonials written 
EA Gold Stuff is a high risk trading solution that was positioned as a Gold trader, but according to trading results the most profits occurred on GBPUSD. There are many negative testimonials about this robot execution experience.