Extreme Forex is an expert advisor that trades on the M5 timeframe, on the recommended XAUUSD currency pair. It can be used on the MT4 platform using a VPS while operations on the MT5 require website hosting by the seller. Traders can begin with as little as 100 USD on cent accounts. This review will give you a detailed account of the algorithm to help you with the purchase decision.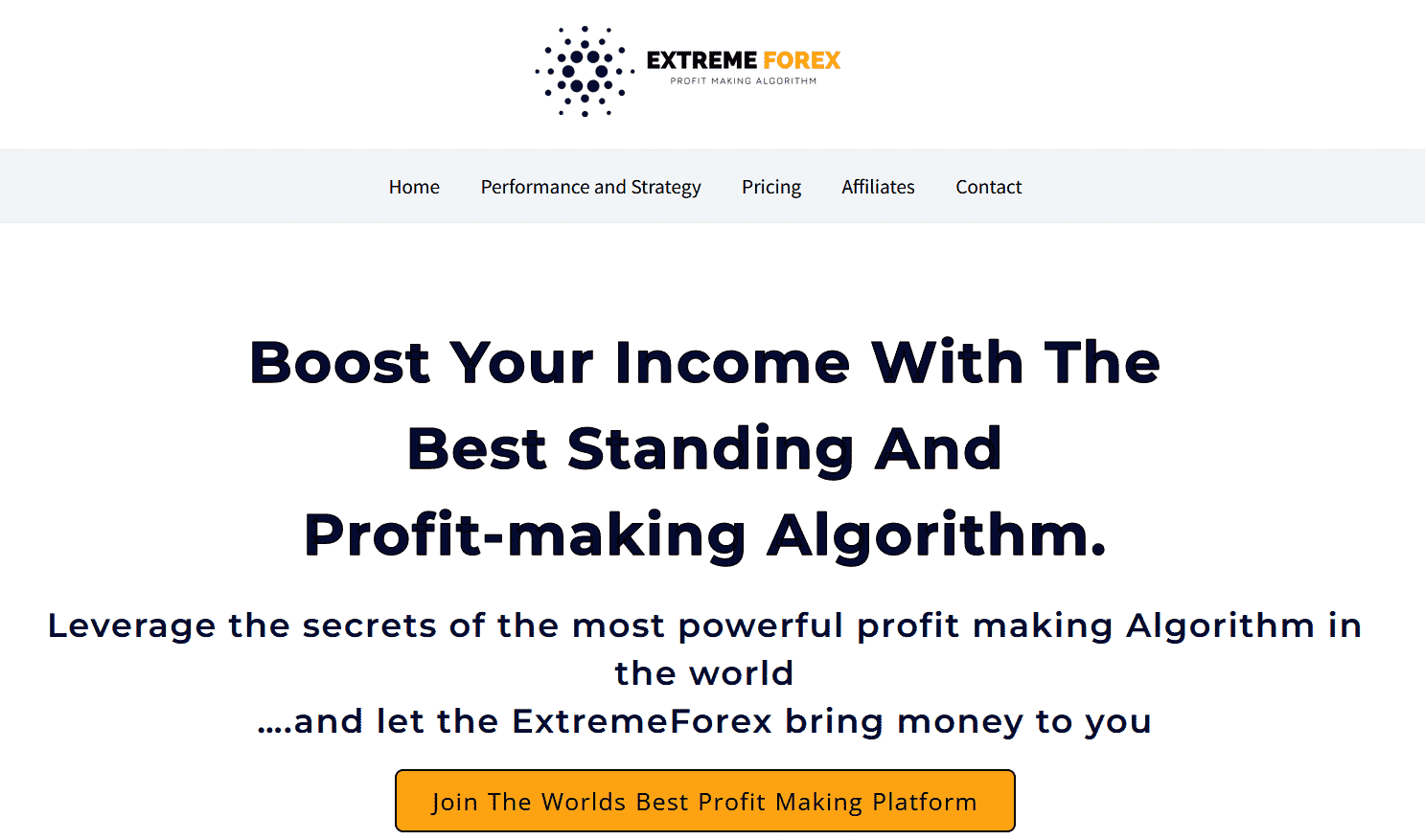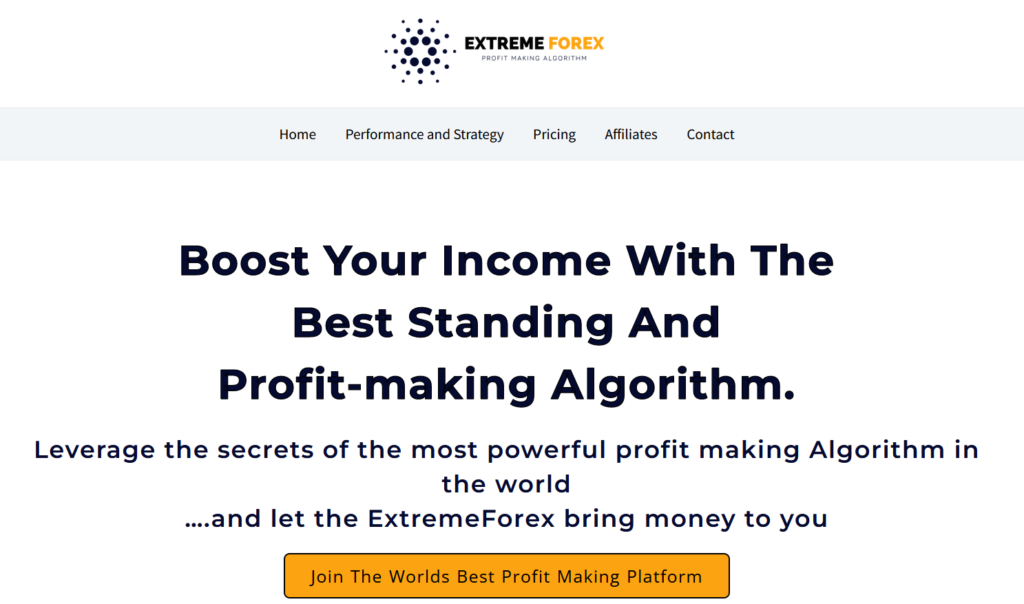 Is Extreme Forex EA profitable?
The algorithm has verified live trading results available on the website from Myfxbook. The developers answer customer queries through a question form and have provided their mail too. They claim that their system is not sensitive to spread or slippage.
Vendor transparency
There is no information whatsoever about the developers behind this system. The absence of names, contact details, or credentials like an address or telephone number raises some concerns about the trustworthiness of this EA.
Strategy
According to the vendors, this EA makes 3 exchanges when it aims to trade. This tactic permits multiple market entries and exits. Take Profit and Stop Loss are measured using ADR. It does not use grid or martingale strategies and is not sensitive to spread or slippages.
The short history on Myfxbook confirms that it is using grid strategies as multiple trades close out at the same time. This goes against the initial statements of the author.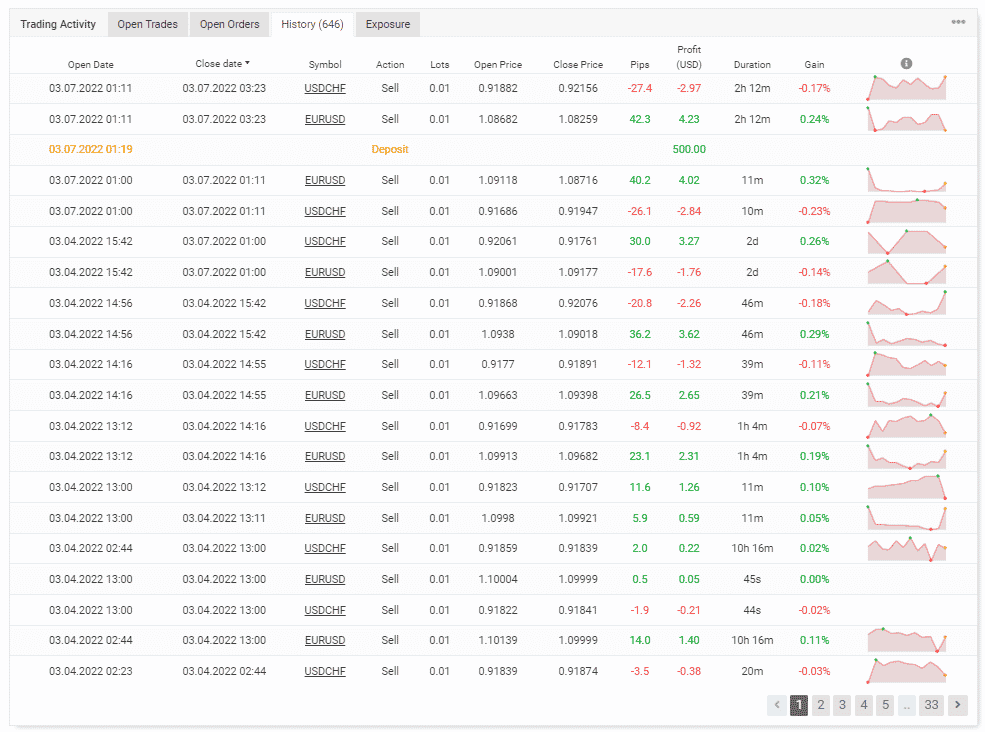 How to start trading with Extreme Forex EA
To start trading, users have to follow the following steps:
Purchase the robot from the personal website
Download the EA documents onto their laptop
Launch the terminal
Attach the robot files to the charts area. You're good to go!
Price
The EA is sold in two packages: Power comes at 99 USD per month and requires a 60 USD minimum deposit, offers a monthly profit of 80-90%, email support, etc. The Superpower is sold through a profit-sharing model at -25%. It requires a VPS, 1000 USD deposit, and comes with email support. The seller offers a 14-day money-back guarantee. There is no information about the accepted payment methods.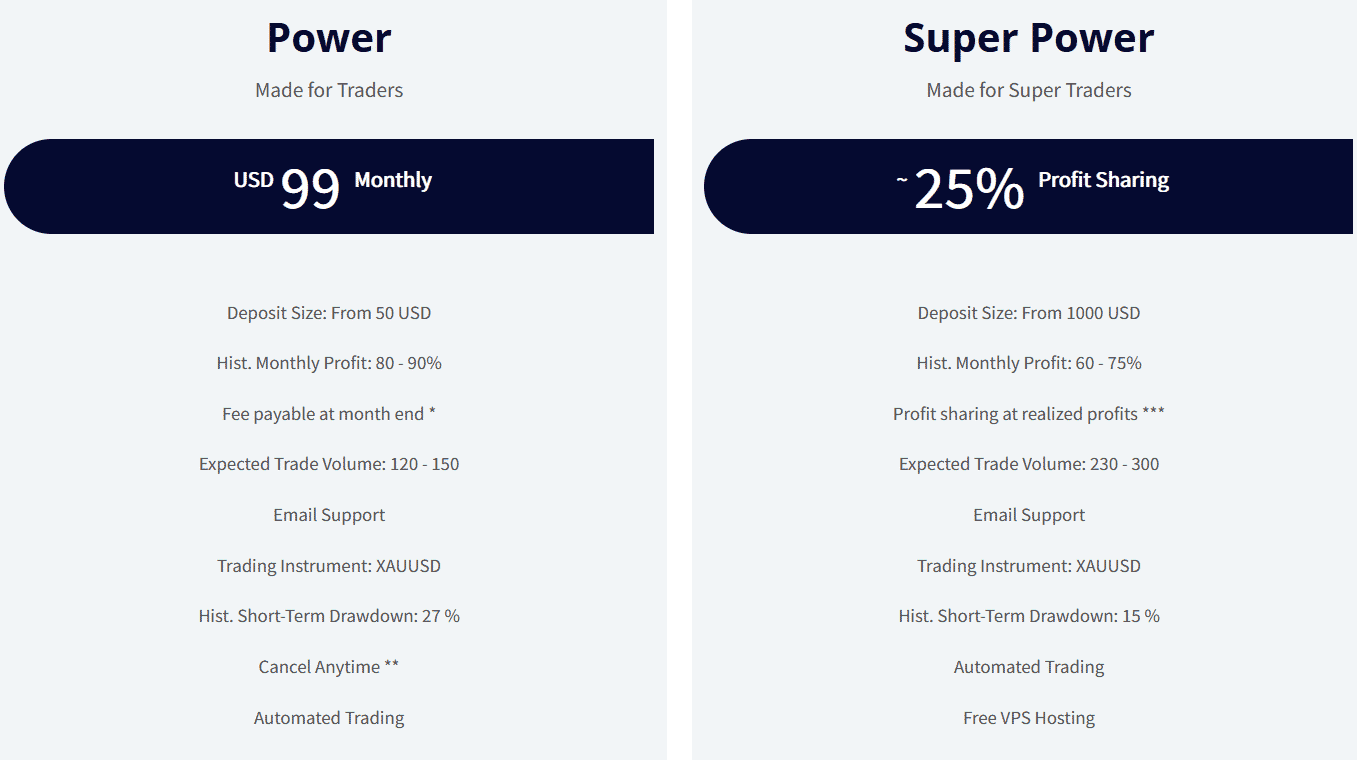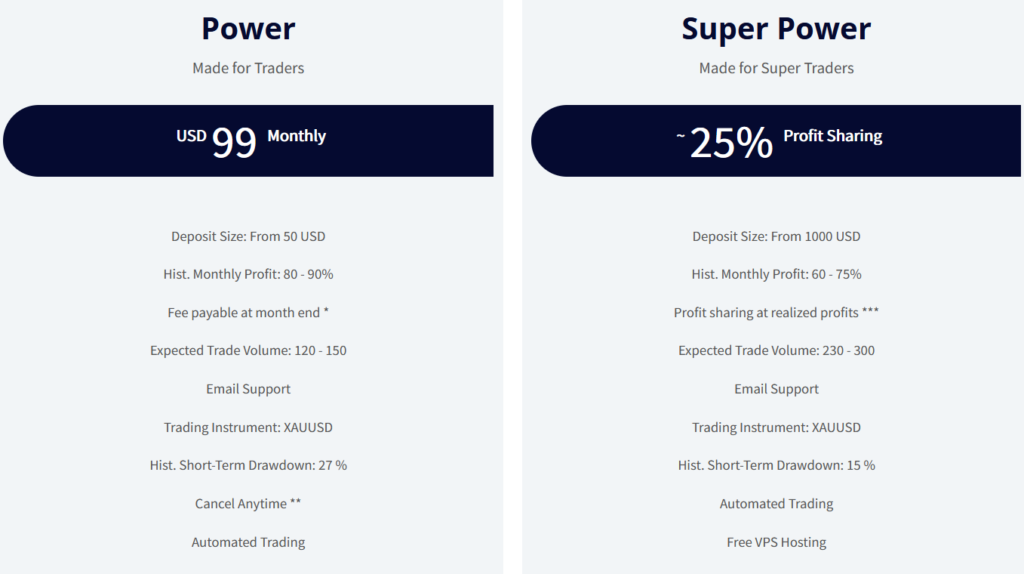 Extreme Forex EA backtests
The vendor has shared no backtesting records. This is a highly unprofessional practice by the seller. These stats contain significant insights into the bot's performance with past data.
Trading results
Verified live trading results have been provided on the personal website of this bot. They cover the performance from June 01, 2022 till June 06, 2022. A leverage of 1: 400 has been used for reporting, with USCCent as the traded currency pair. The robot shows a daily growth of 2.15%, with a drawdown value of 4.37%, higher than the growth rate for such a short time. Deposits stand at USC5,000.00, with profits reported as USC561.50, peanuts.
Until now, this EA has participated in 51 trades, of which 35% have resulted in a loss. It seems like this product has the added feature of accumulating losses quickly in a short time. The profit factor is 2.10, with an average trading length of 1 hour and a half.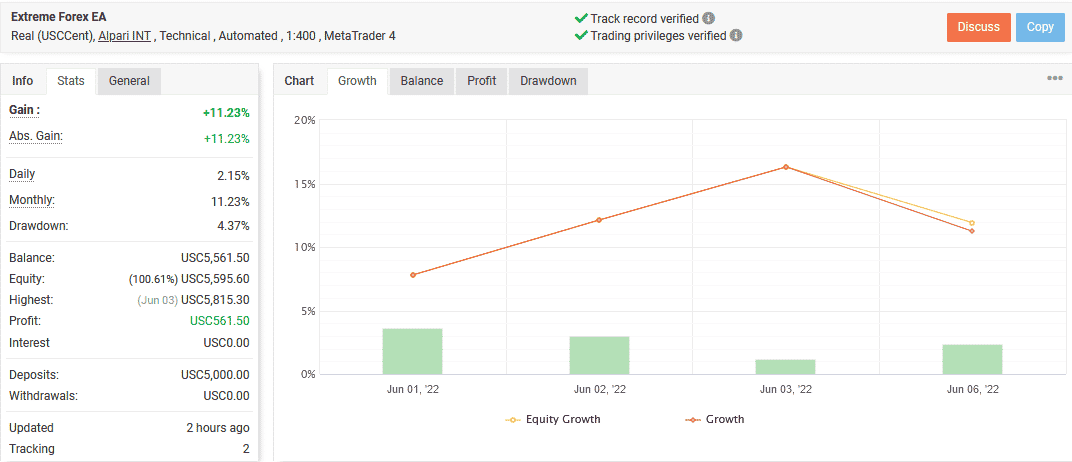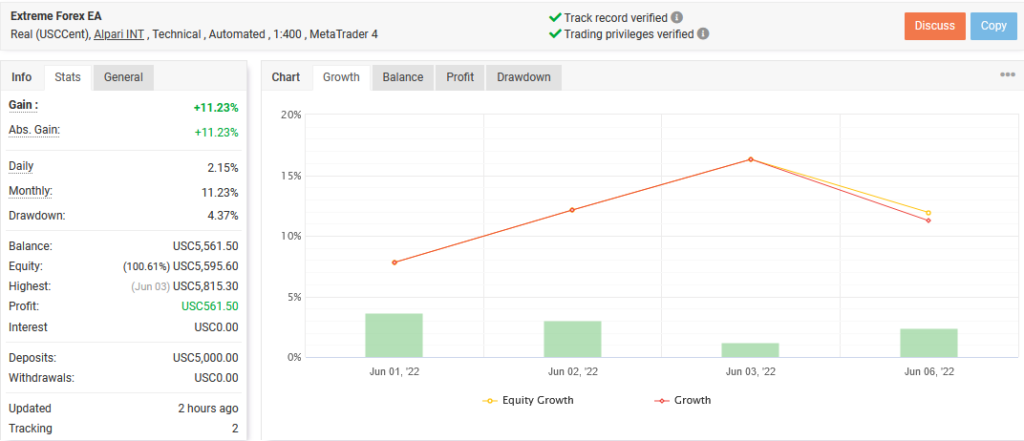 People feedback
Unfortunately, we could not find any quality feedback on third-party sites like Forex Peace Army or Trust Pilot that might serve as a source of unbiased customer reviews. This keeps us blind to how this system performed on previous accounts of past customers. 
The Review
Extreme Forex does not provide us with detailed information about its strategy. Also, the lack of backtests points toward some suspicious activity that the developer wants to hide from us. Third-party customer reviews are unavailable, making it hard for us to see what others have to say about this EA.
CONS
Lacks customer feedback on 3P sites
No clear information about the strategy
Backtests have not been given