In a bid to bring users the best Forex robot to trade with, we are committed to reviewing as many popular and up-and-coming Forex robots on the market amongst which one is Forex Ninja. It features a unique website design. But, is there anything behind the flashy exterior or is this just another scam? Let's find out.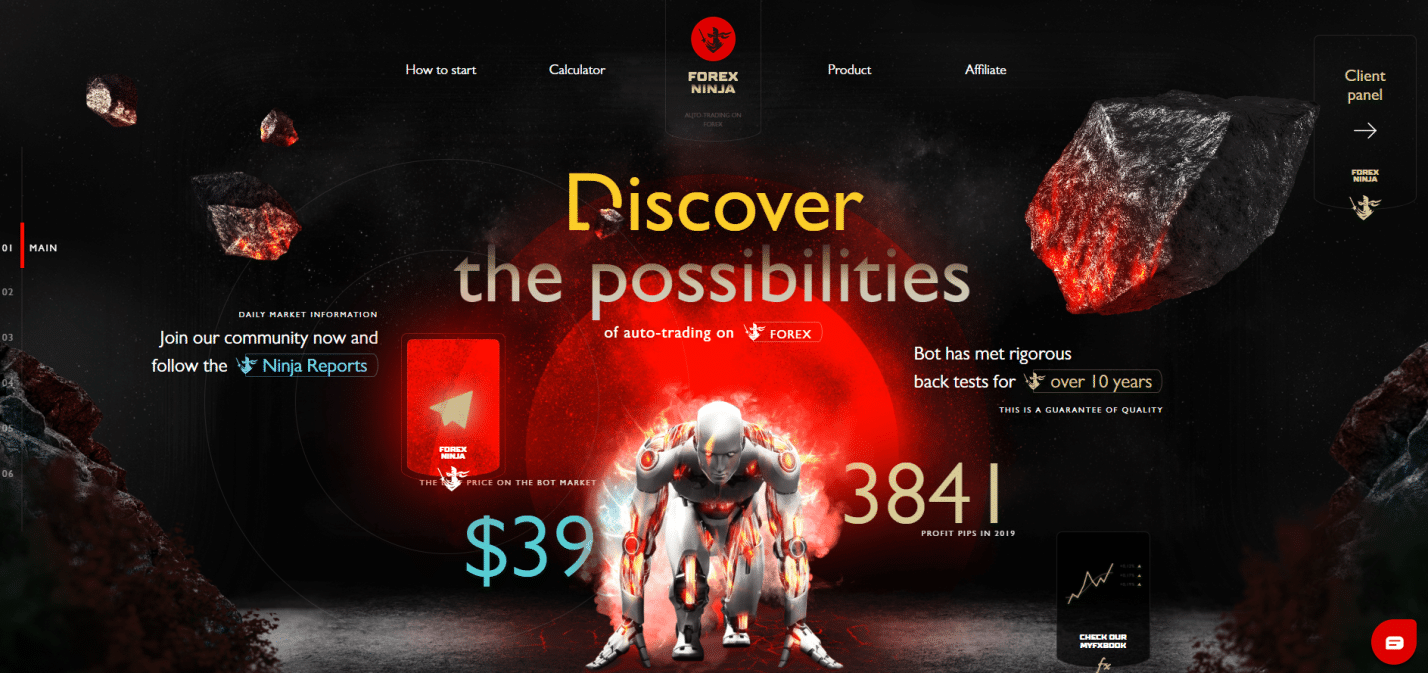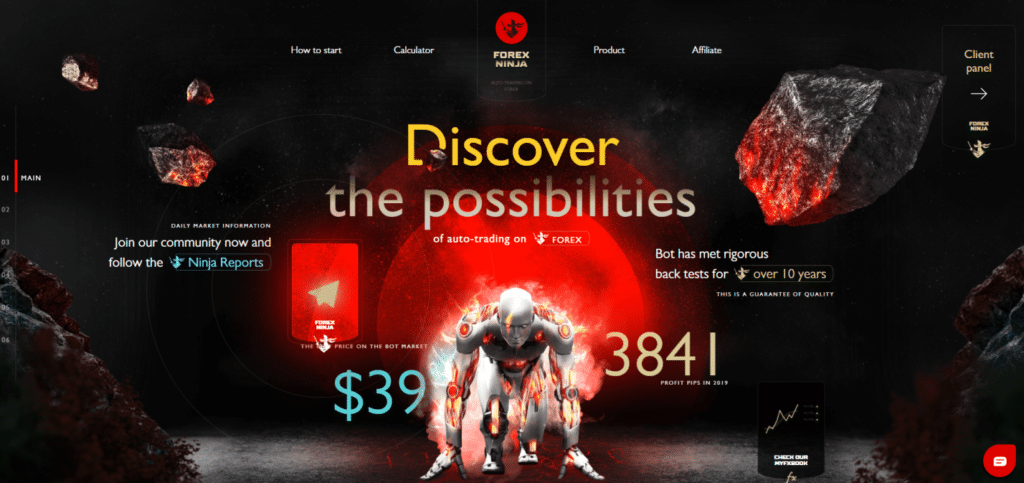 Is Forex Ninja Robot worth a try?
Developed by a Polish man, Forex Ninja is obviously trying to get noticed, especially with its website design. But, there is not much information when it comes to verifying the identity of the man behind the robot or its reputation on the market. All this is fine as long as traders remember that being a newbie in the market doesn't exactly help the entity be regarded with much respect, especially without any confirmed experience.
There is no address, email, or corporate headquarters contact number of the company as if the whole thing was being run out of home. The promise that users get is daily market information and a guarantee of quality with a ten-year backtest.
There is no clear information on what is the trading strategy of Forex Ninja. Given the fact that it is relatively new to the market, some insight into its workings would have been nice. But, without it, there is no way to determine how the robot or the Polish man behind it is going to deliver on their promises. Such lack of information could have been pardoned if the vendor had some long-standing market reputation, but that is not the case.
How to start trading with Forex Ninja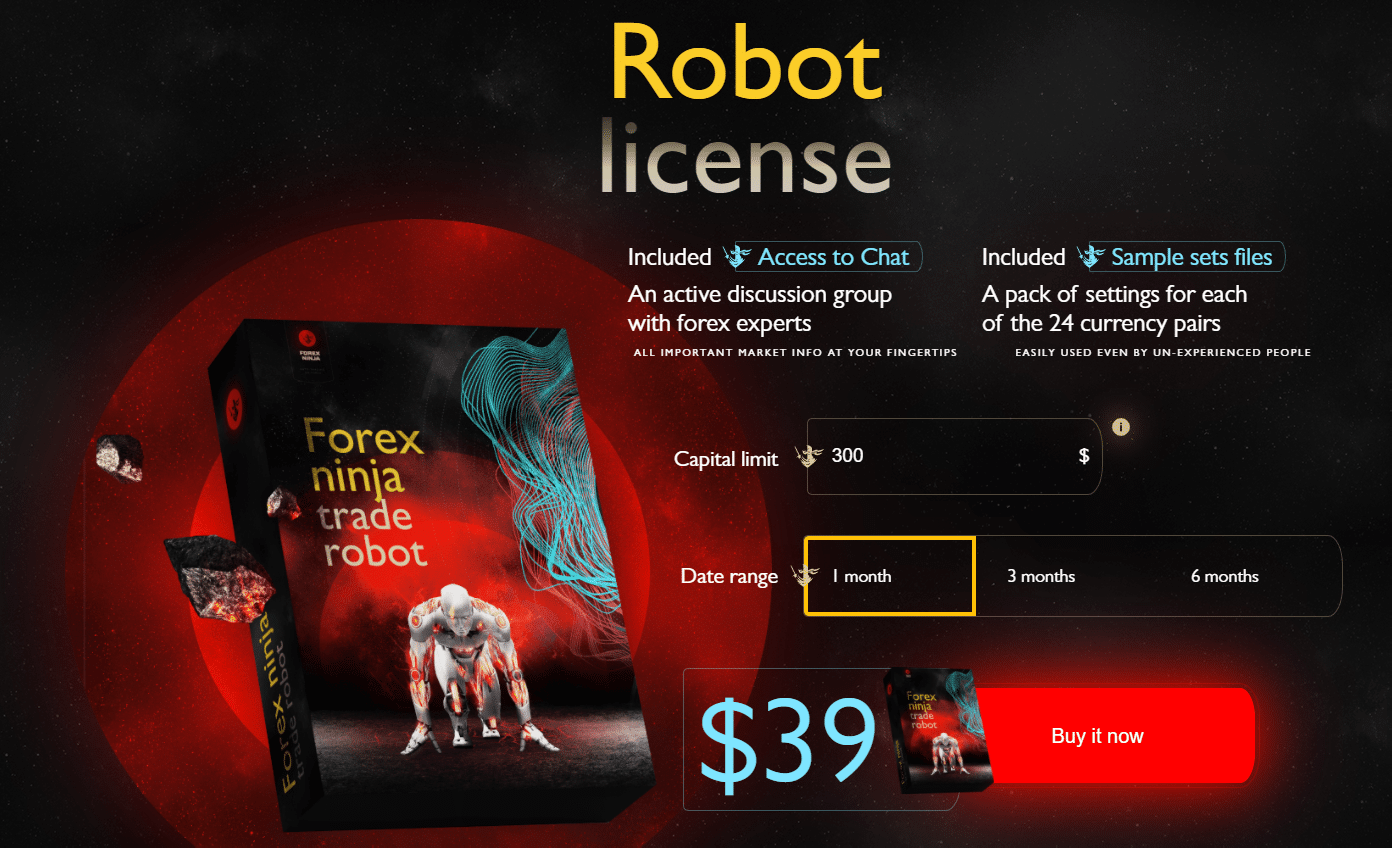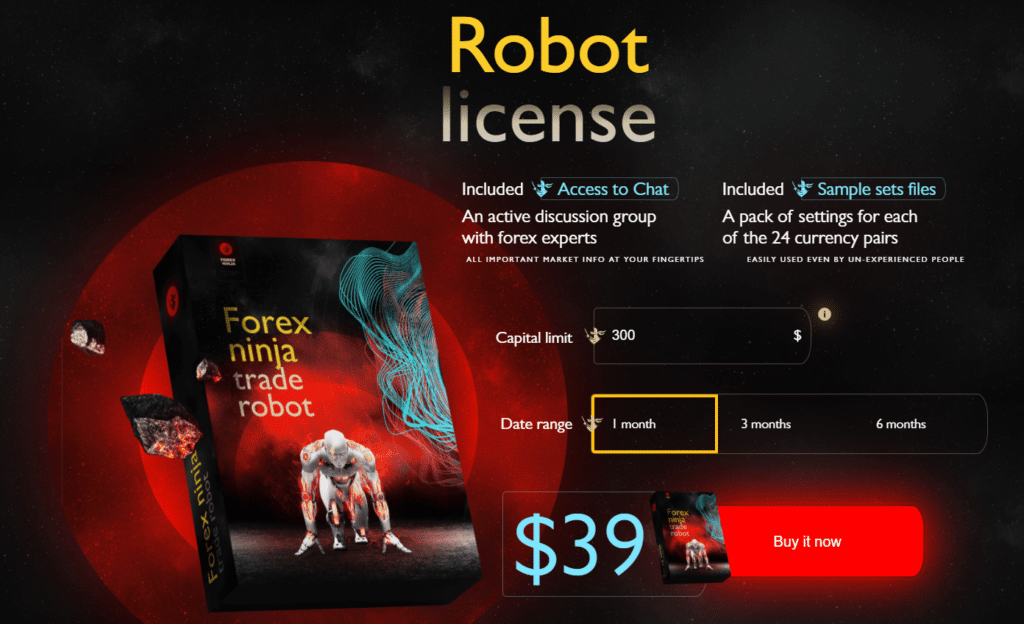 The Forex Ninja robot goes for $39 a month, $112 for 3 months, and $211 for 6 months. That is a lot of money to waste if users ever get reeled into such kind of wheedling. It claims to trade a number of currency pairs in the market. However, without any clear strategy or timeframe, it doesn't really matter much what they claim.
Forex Ninja Backtests
Forex Ninja has had 10 years of stringent backtests before it was released to operate on the Forex market. That much is guaranteed and can be corroborated. However, not much else is given about the backtests. There is no proof that the backtests were done under any reliable or closely simulated trading scenarios.
Trading Results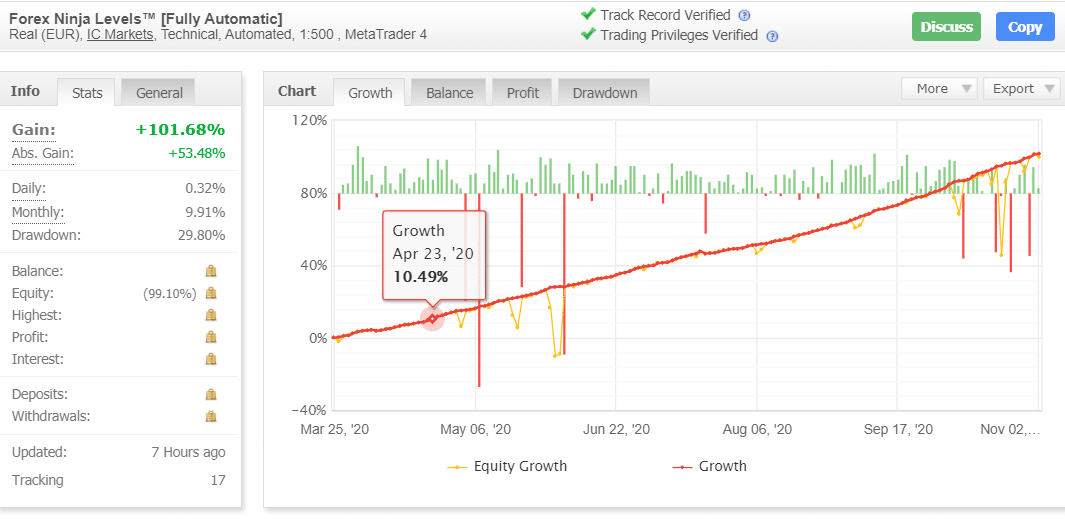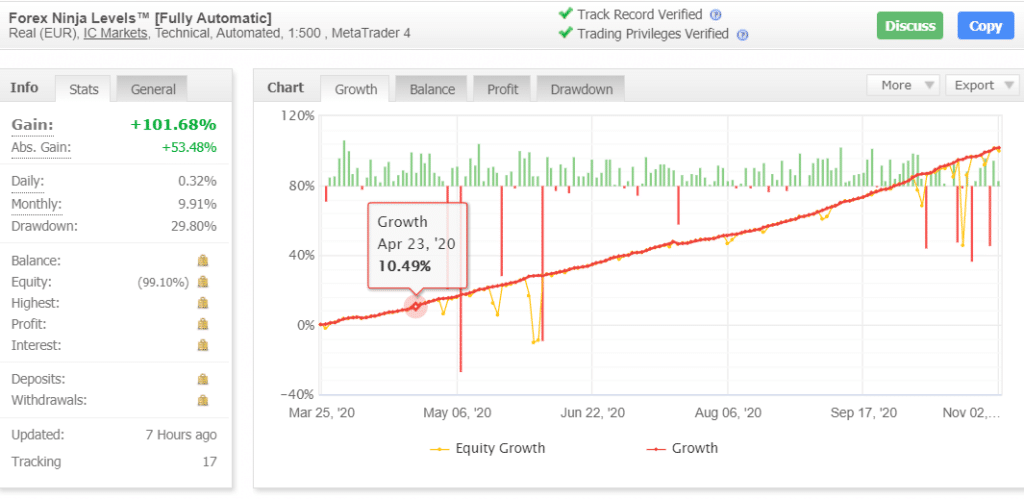 As for the trading results, the developer provides just one Myfxbook account that uses a leverage of 1:500. Since starting in March 2020, the account has placed more than 580 trades. Even though its performance shows a gain of 67.75%, its drawdown is pretty significant at 29.80%. The average loss trumps the average win by a margin of more than 16 pips. Such a high risk-reward ratio indicates that the system is a scalper, but without it being confirmed on the site, we can't really say.
Features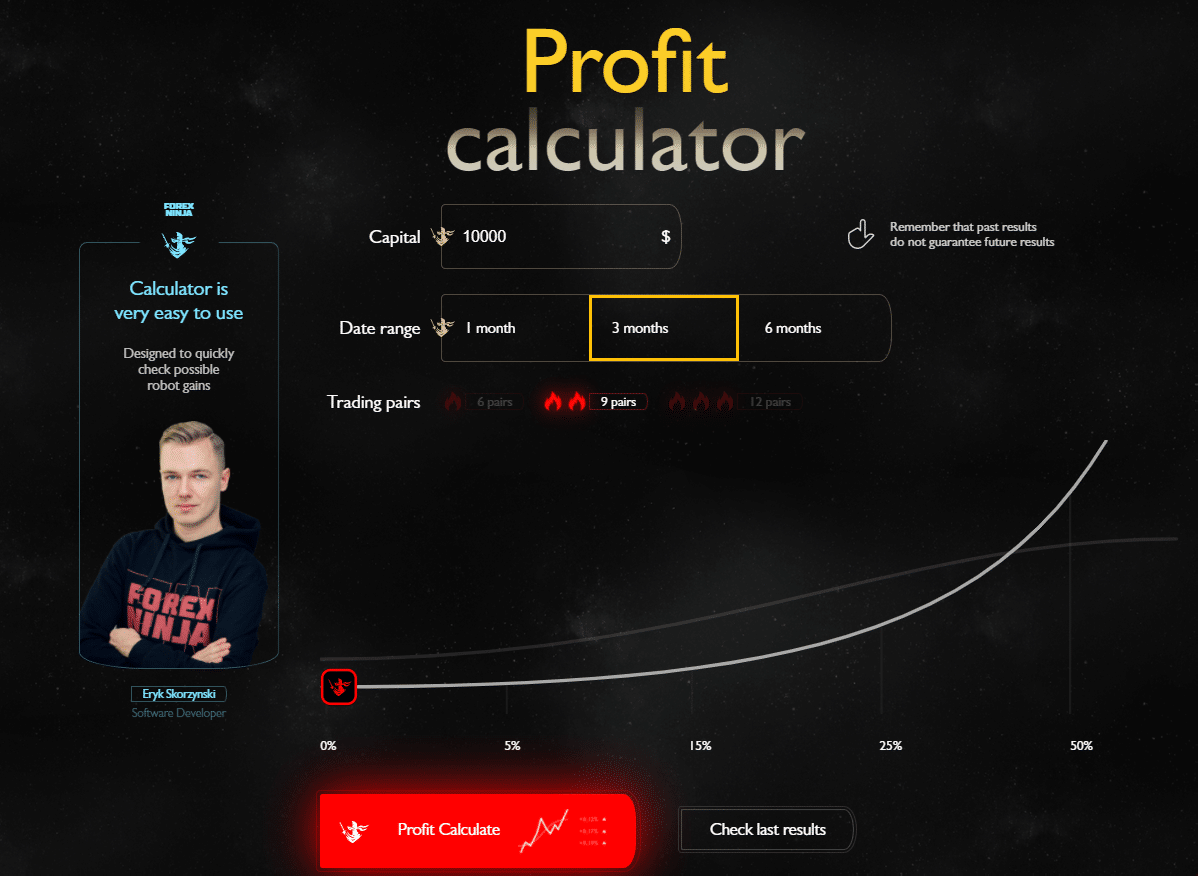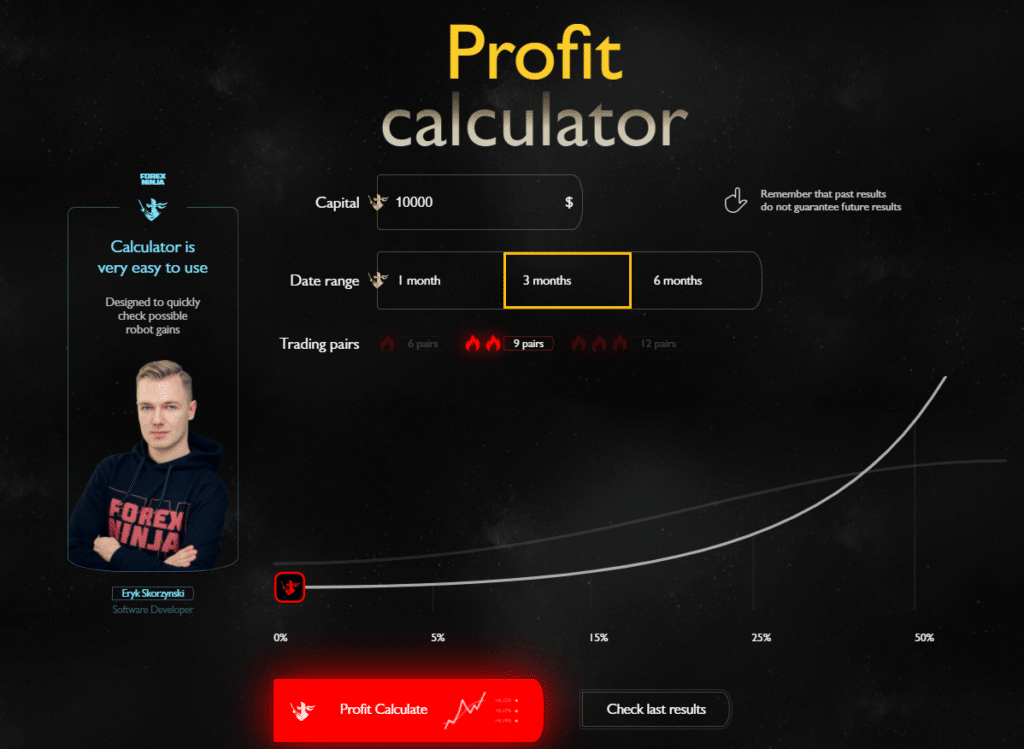 The website's front includes a profit calculator. It is to show potential buyers to enter a capital amount, the dates during which the robot will be used, and the currency pair through which they can find out the rates of return.
What you get is a graph that shows how much you can expect to make with the robot during that time. Without any factual information, all the aesthetics of graphs and asteroids in the background don't help. When traders are looking for a robot that is worth their salt, this is not what they are looking for.
People Feedback
The site highlights various customer testimonials and all of them are positive, which is what any robot being advertised would have. All these customers seem content with the services offered. But, of course, there is no reason why one would rely solely on testimonials to see whether the robot is worth investing in. Fake testimonials are easy to create and cherry-pick. So, unless we find customer reviews on forums that are not affiliated with Forex Ninja, there is no way it can be trusted.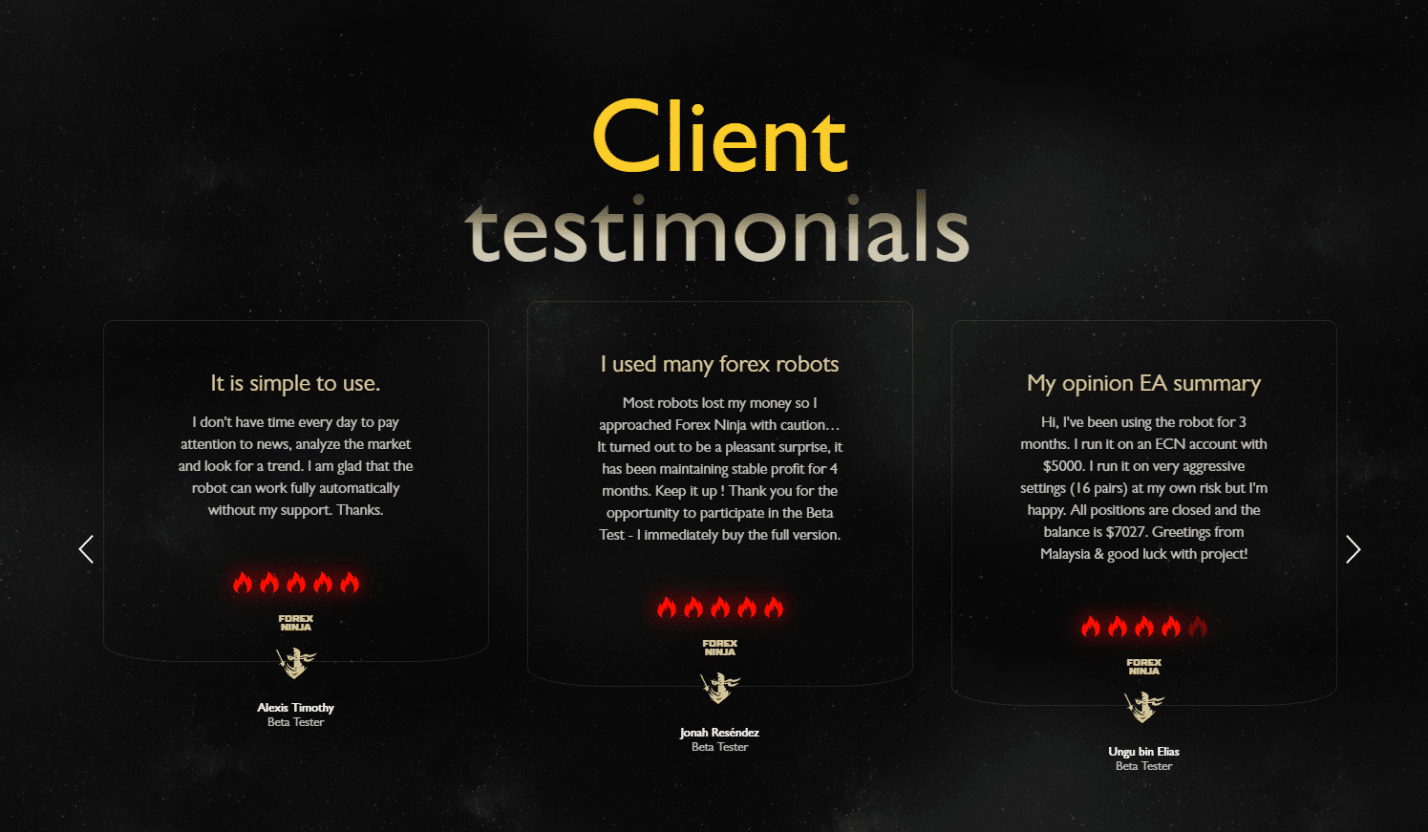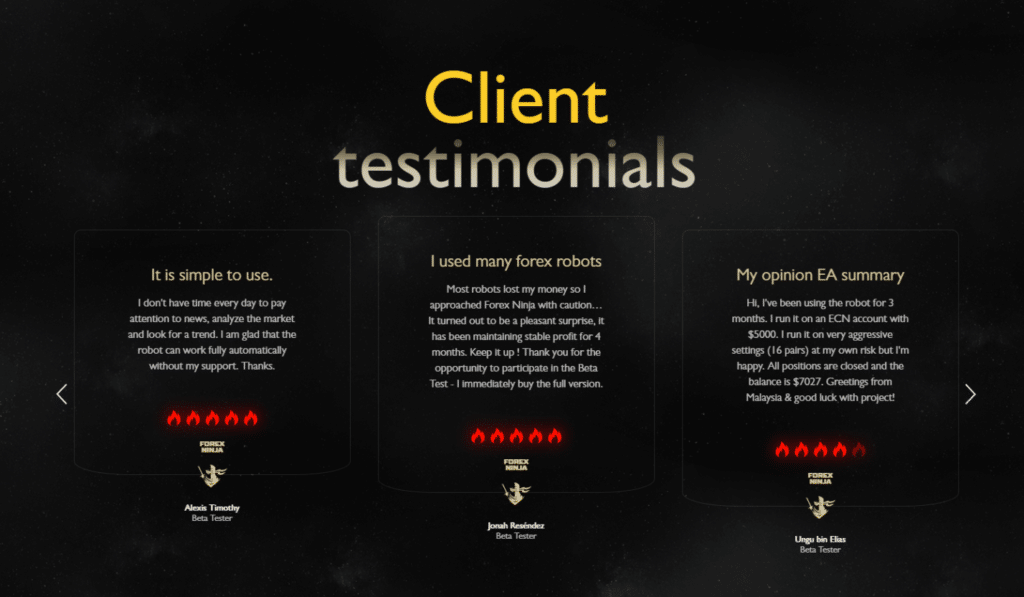 Summary
Pros
Great website layout
Provides myfxbook results
Has a unique approach
Cons
High Price
Doesn't have support contact
Doesn't provide insight into strategies used
Relatively new in the market
There is no reason for us to recommend the Forex Ninja robot to traders. It is not only relatively new, but there isn't much information about it either, which doesn't help its cause. Traders are better off taking their money elsewhere. Moreover, there isn't much evidence to suggest anything about Forex Ninja, so it is better to be cautious.