Is Forex Pulse Detector good like its design company?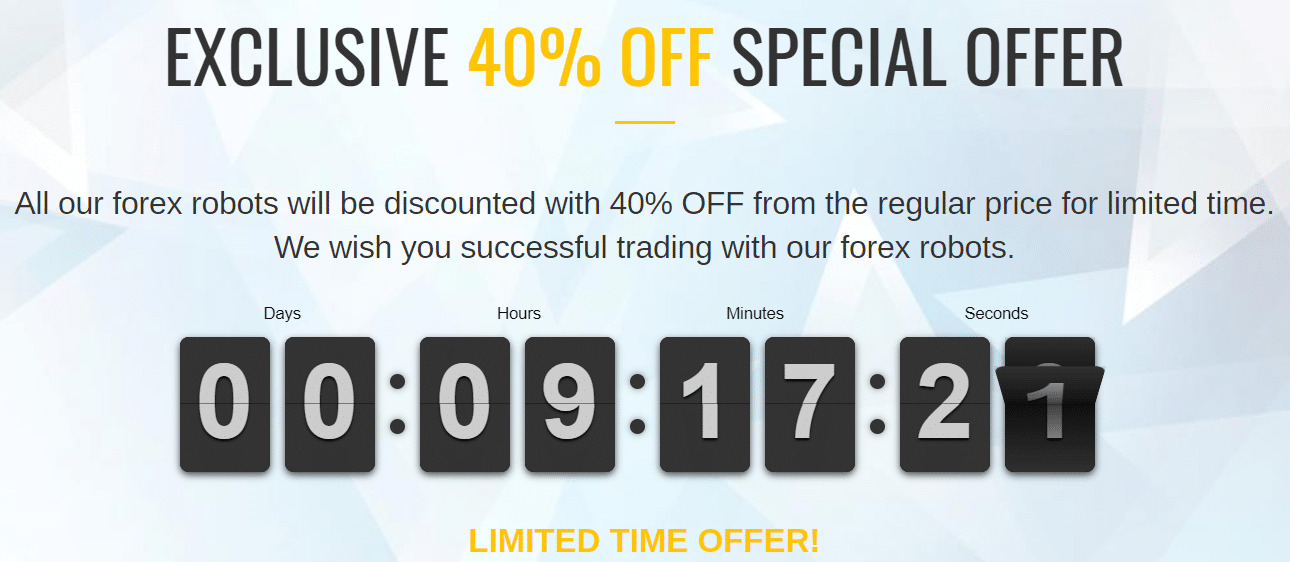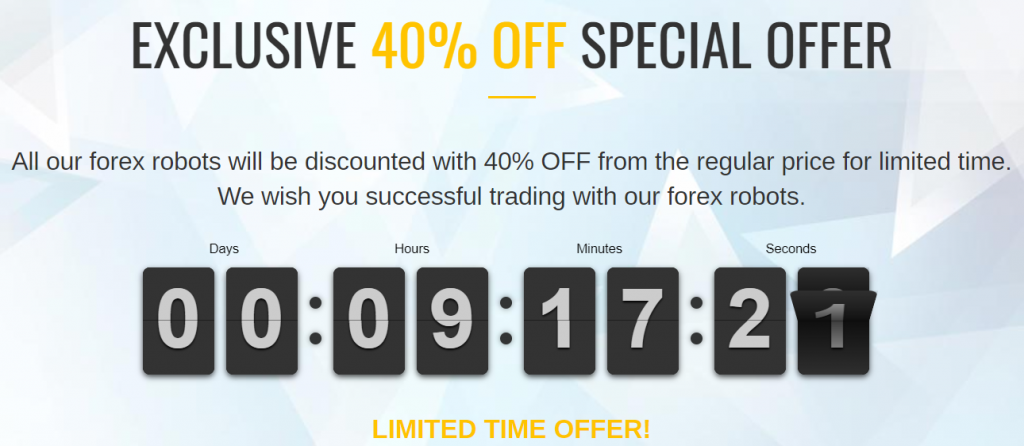 We'd like you to read a review about Forex Pulse Detector. The presentation starts with a limited time offer, as usual.
The robot has been designed to take the market impulse. It's enhanced with several indicator sets, that helps it detect when the market will reverse.
Supporting GBP/USD and EUR/GBP currency pairs.
M15 time frame trading.
The algorithm works well on the slow time frames.
Hybrid System lets traders trade manually by clicking two buttons BUY and SELL. The rest will be managed by the robot's trading system.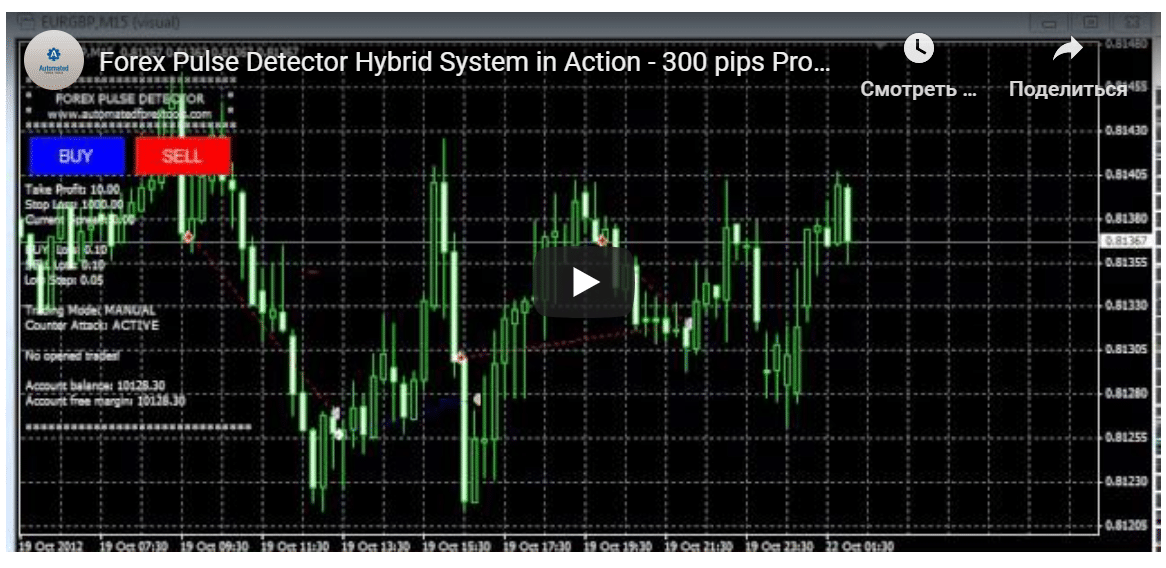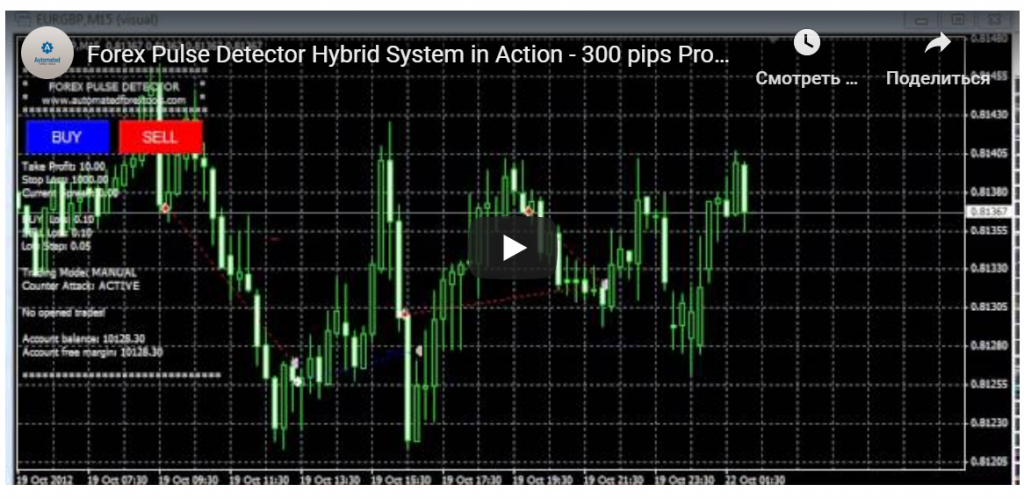 This video showed how a trader can trade manually when the robot cared about the rest.
Other features are:
recovery system;
compatibility with all brokers;
hidden TP and SL levels;
compatibility with other EAs;
High Spread protection;
High Slippage protection;
fully customizable
money management system;
broker protection.
Backtests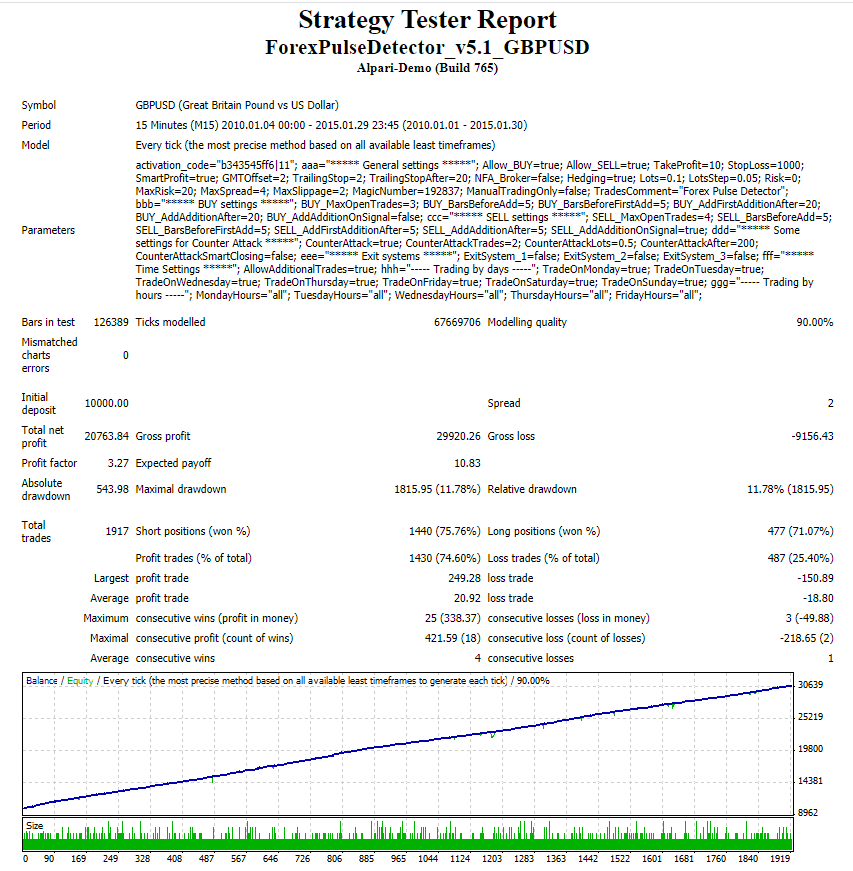 It's a GBP/USD symbol backtest on the M15 time frame. The backtest included period from January 2010 till January 2015. The initial deposit was $10000. The total net profit was $20763. The profit factor was high and equaled 3.27. There was performed 1917 trades with 71-75% of the average win-rate.
Myfxbook verified trading results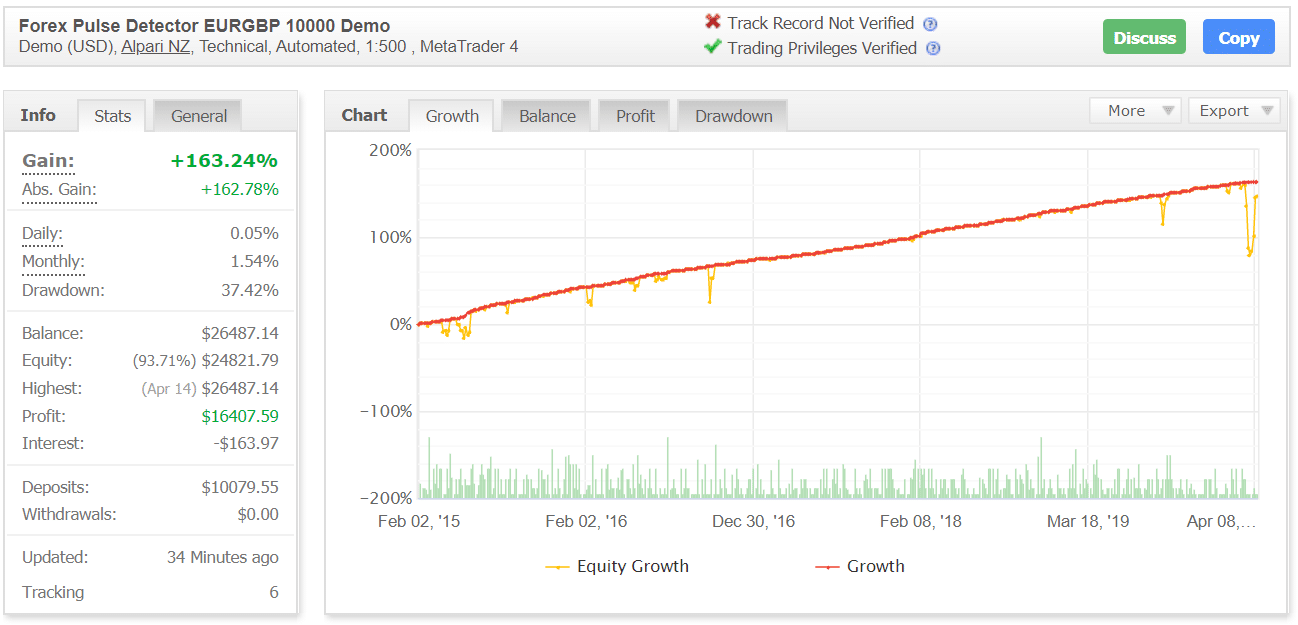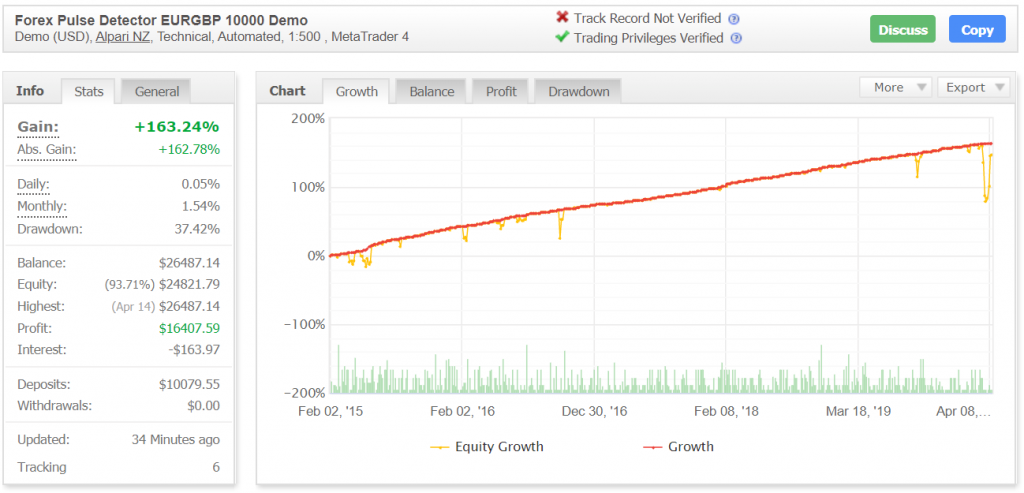 It's a demo USD account at the Alpari NZ with 1:500 leverage on the MetaTrader 4 platform. The account has been launched in February 2015. During over 5 years the total gain equaled +163.24%. The average monthly gain is 1.54%. The max drawdown is 37.42%.


Forex Pulse Detector performed 1203 trades with 6090 pips. The average win ($25.73) equaled the average loss (-$22.44). The average win-rate is between 74% and 76%. The average trade length is 2 days. The profit factor was 3.42.


The robot has got some open trades since February and March 2020.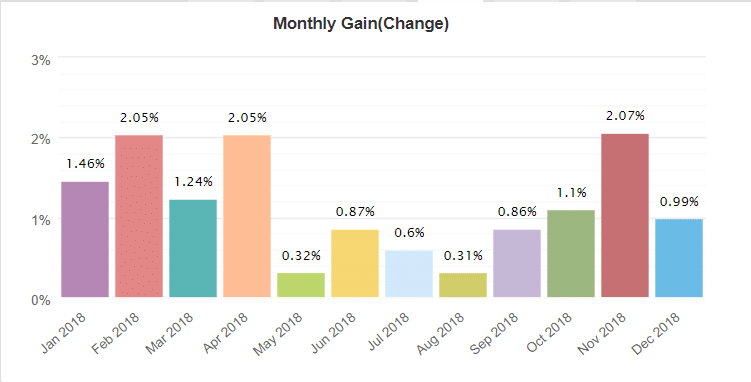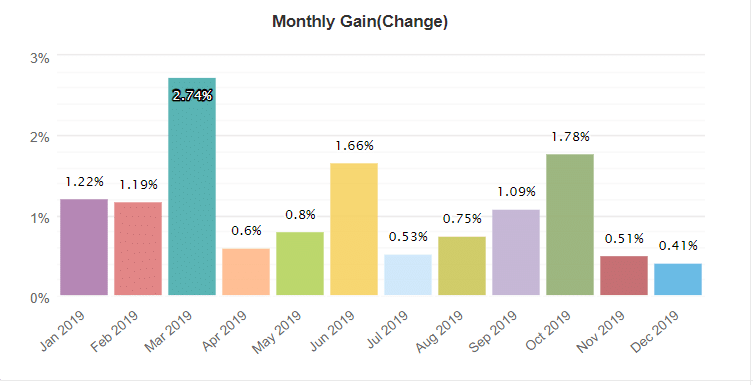 It provides a little but almost smooth profit during months in a row.
Pricing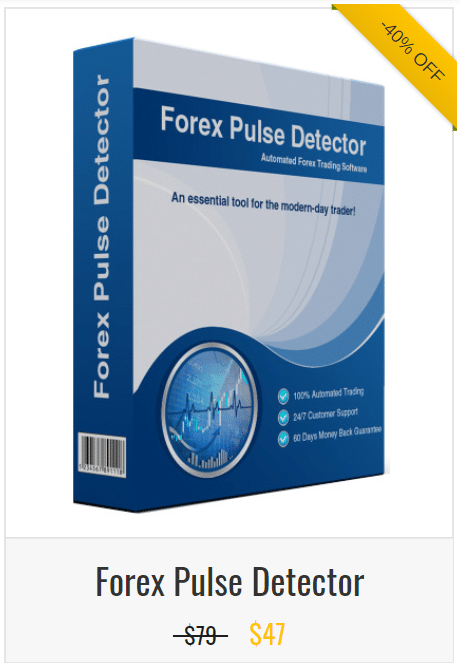 Forex Pulse Detector costs $47 with -40% OFF. For this money, we'll get one real and one demo account, support, updates, and a 60-day money-back guarantee.
Forex Pulse Detector Robot Review Summary
Pros
Well-known robot designer.
The robot includes a lot of useful features.
Manual trading allowed.
Settings well-explained.
Backtests provided.
3rd-party verified results provided.
Trying it at the demo account allowed.
A 60-day money-back guarantee provided.
Cons
No real account results provided.
No people feedback provided.
Cheap price

It's another Automated Forex Tools' robot. It received many features like high spread protection, high slippage protection, broker protectin, manual trading, and others. It performed at the demo account quite well for many years providing a smooth and predictable profit. The second is that it costs nothing money and it's available for free.