FX Blaster Pro has a little and simple presentation that doesn't answer all of our questions. The robot is introduced as an "Automatic Trading System that is consistent and profitable." Let's figure out if this is true.
Is FX Blaster Pro a good system to rely on?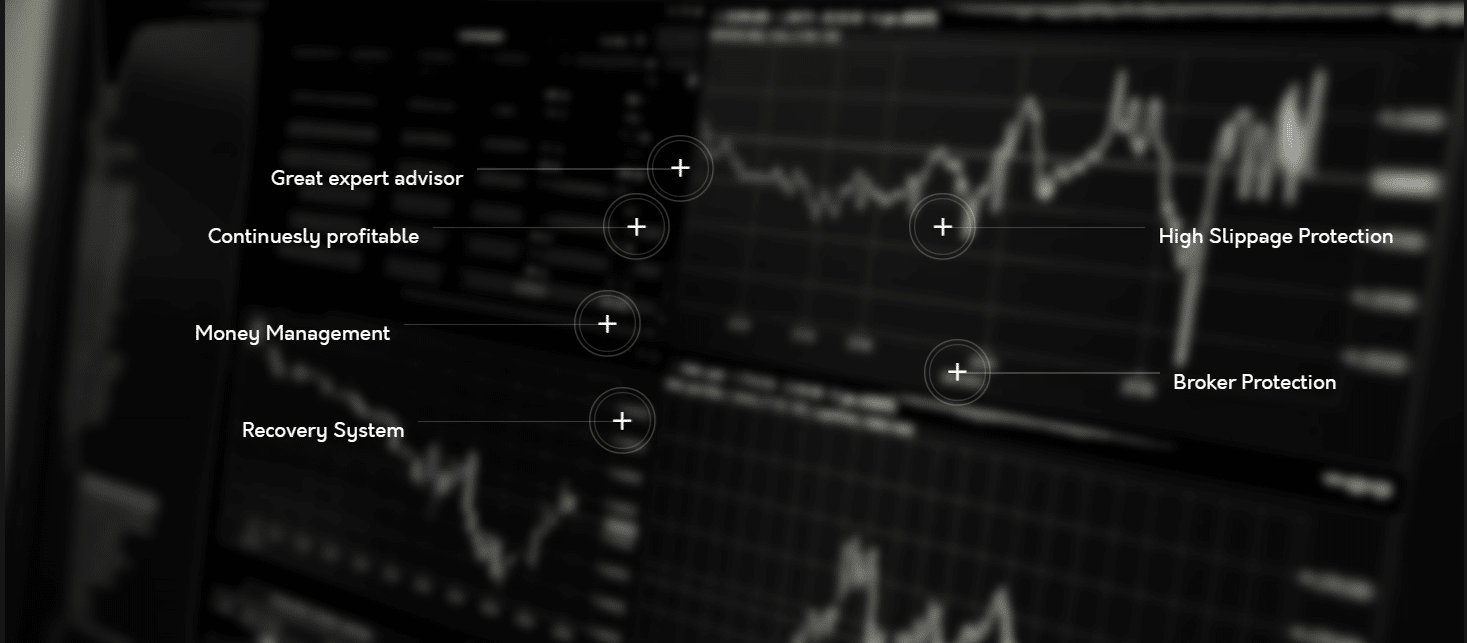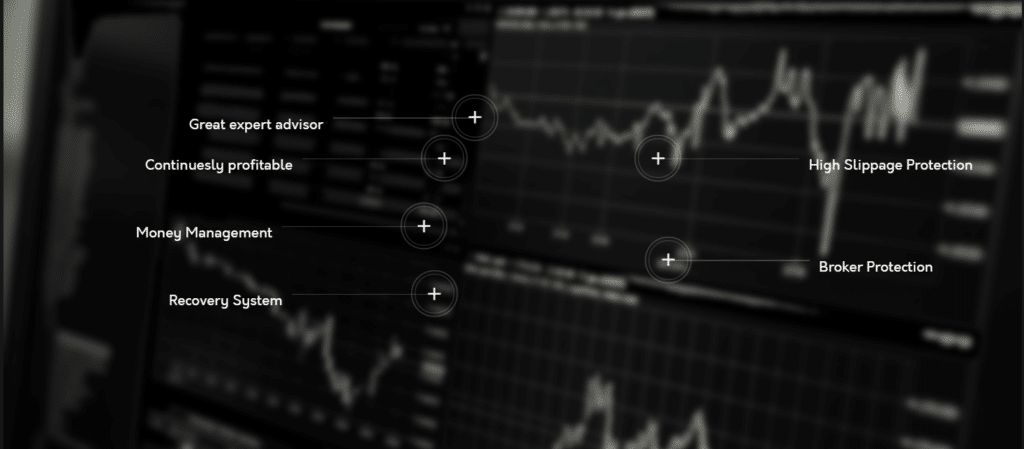 FX Blaster Pro runs three strategies at once.
It performs Grid, Trend, Hedge, and conservative Martingale strategies.
There are four types of risk: Low, Moderate, High, and Combined.
The robot is very easy to install and use.
It trades fully-automatically for us.
The EA can be customized as we want to fit our trading style.
It works with all brokers without restrictions.
Fx Blaster Pro has money management that has to calculate Lot Sizes for every trade.
The recovery system works to open Martingale trades if there was a lost trade.
The high slippage and broker protections allow keep trades off from periods with high slippage and high spreads.
How to start trading with FX Blaster Pro


The robot sells in Standard and Advance packages. The Standard pack costs $299 and allows trading on a single real account. The Advance pack costs $459 and includes three real accounts. There's a user manual, free updates, and 24/7 welcome support.
FX Blaster Pro Backtests
The company decided not to provide backtest reports. So, it doesn't allow us to compare how the robot handled market conditions in the past and how the system works in the present.
Trading results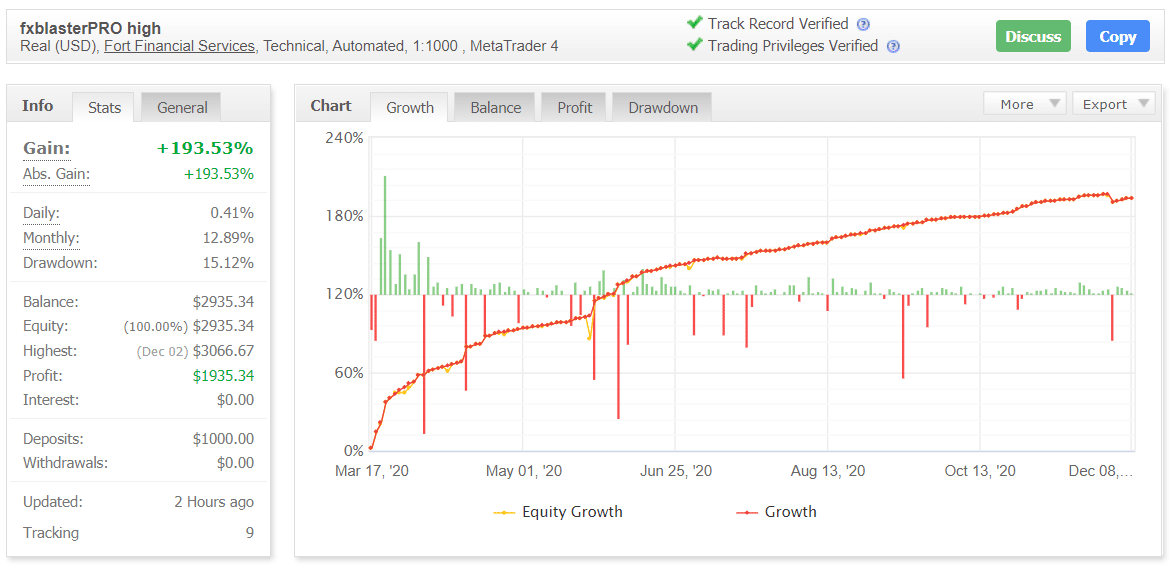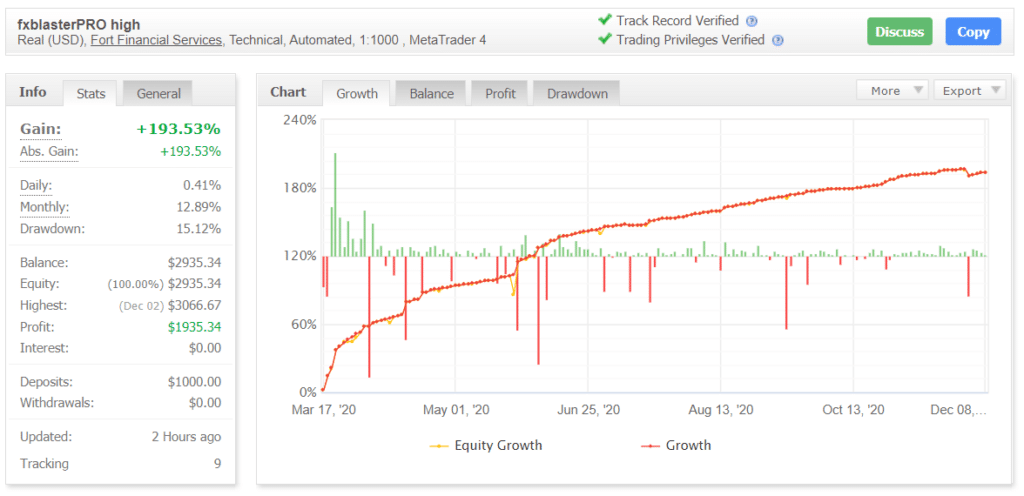 We've got a real USD account on Fort Financial Services. It uses technical indicators in automatic trading. The EA trades with 1:1000 leverage on the MetaTrader 4 platform. The account has a verified track record. It convinces us that there are no removed parts of trading history. The account was registered on March 17, 2020, and funded at $1000. Since then, the absolute gain has become +$193.53%. An average monthly gain is +12.89%. The maximum drawdown is 15.12%. Nine traders track the account.


December 2020 is so far from being profitable.


There were 2587 deals with -204.3 pips traded. An average win is 10.97 pips when an average loss is -22.78 pips. Win-rate is between 66% and 68%. An average trade length is almost three hours. The Profit Factor is 1.59.


The robot works with AUD/USD, EUR/GBP, EUR/JPY, EUR/USD, GBP/USD, and USD/CAD. Most profits were provided by USD/CAD (510.88). The most frequently traded symbols are EUR/JPY (529 deals) and EUR/USD (546 deals).


The robot focuses on trading a European trading session.


The robot opens most trades on Tuesdays and Wednesdays.


It works with little risk to the account balance.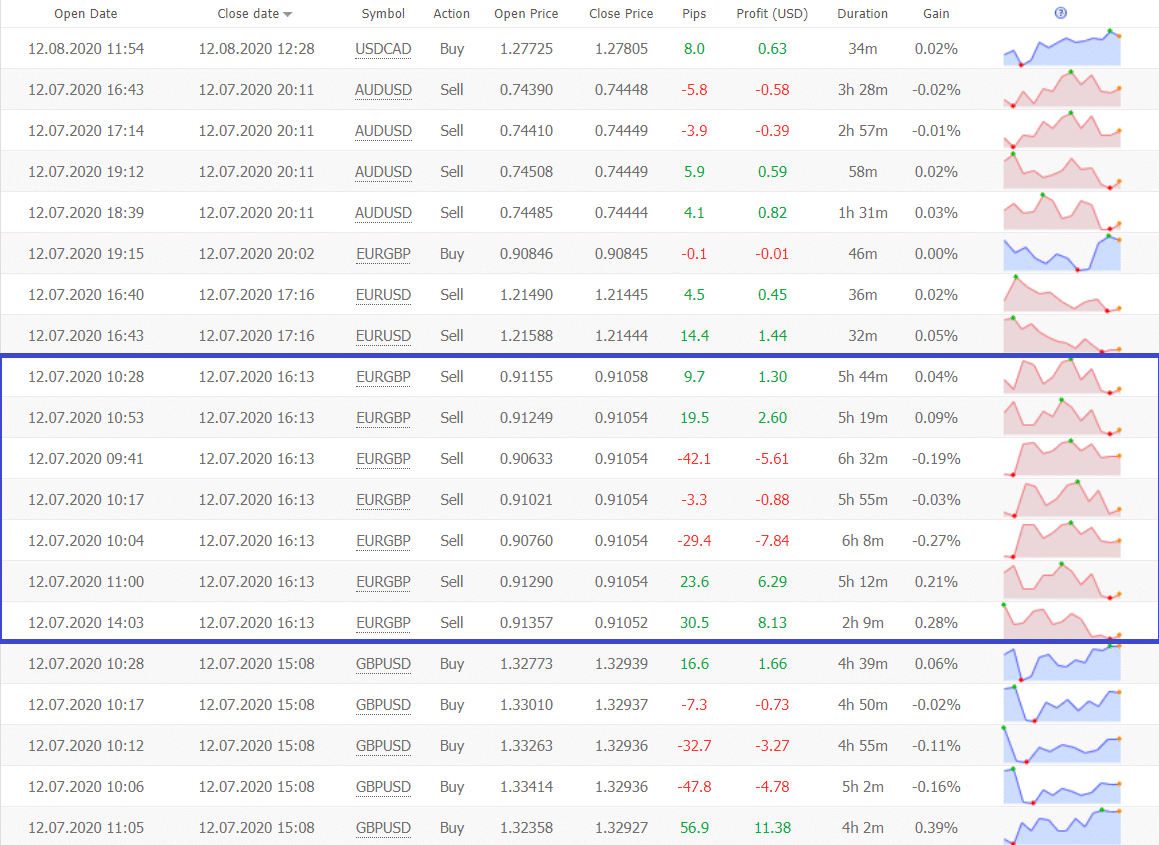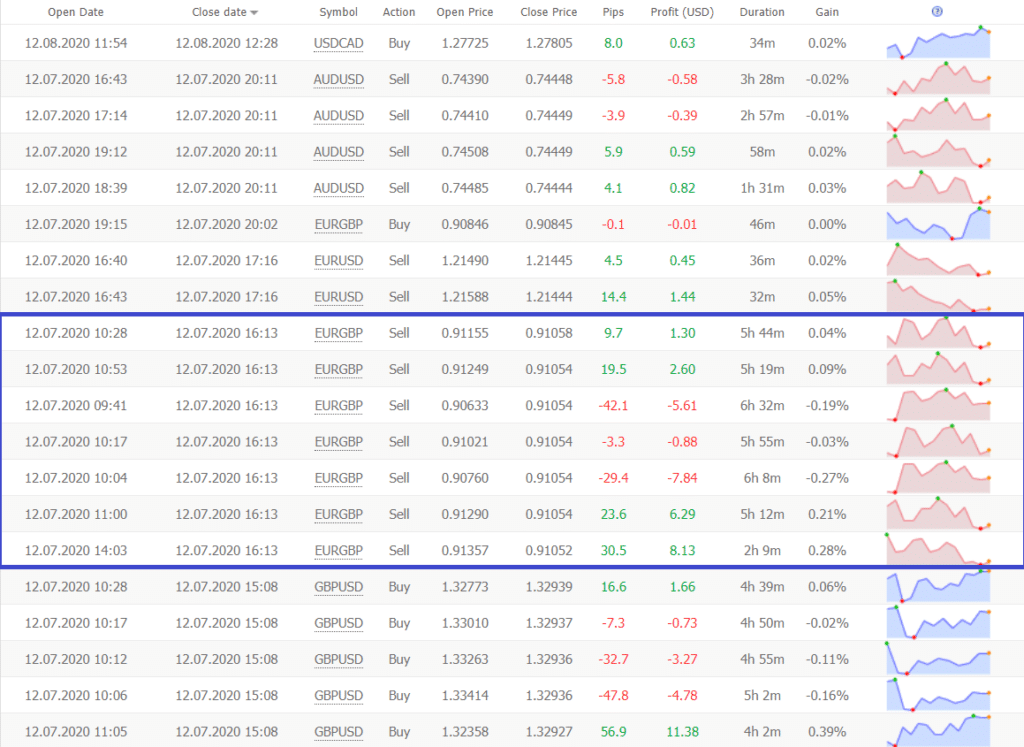 We can see how the EA opens a Grid of orders and closes them with a little profit of 9 pips.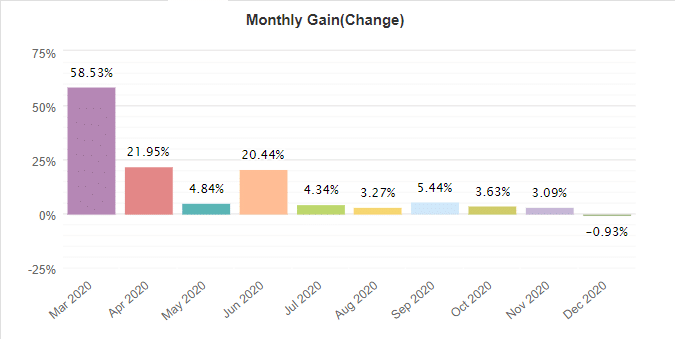 With little risks, the robot could make from 3% to up to 5% monthly gain. We don't know if it recovers in December and closes the months in profit.
Developers and Customer Support
If we talk about other notes we could find through the presentation, we'd like to mention the next:
The vendor carefully hides the team. It doesn't allow seeing who is behind the system and what trading experience they have in Forex.
The devs claimed that they'd got more than ten-year experience in the Forex field. Without proof, we can't trust this blindly because we should pay money for this EA. There's nothing for free when we can take risks.
The same concerns we have when we talk about support. The developers didn't tell how quickly they are providing answers. It's important for those who are not familiar with Forex and how to set the EA to customize it and set it to a chart.
People feedback
FX Blaster Pro is such a young robot, so there's no page on Forex Peace Army and TrustPilot. It's hard to be sure without knowing what people experience using this robot and how well Martingale works.
Wrapping up
Advantages
Real account trading results
It sells using a Click2Sell service
Disadvantages
No team revealed
No settings explanations provided
There are many risky strategies on the board
No backtest reports provided
No money-back-guarantee provided
No people's feedback provided
No social network profiles were created
Summary
FX Blaster Pro is a robot that performs a mix of risky strategies, mostly during a European trading session. The EA is such a young robot without a backtesting history that has problems to keep December's trading results from closing with losses. The vendor didn't feature the packs with a money-back guarantee if something goes wrong. It doubles the risks of owning this EA.