GPS Forex Robot presentation starts with a video and photo of a developer. The robot introduced an EA that can make up to 30% of the monthly gain. The devs say: "The robot does not involve any tricks like martingale, grid, or no-stop-loss trading." After our throughout the analysis, we've found that these claims are false.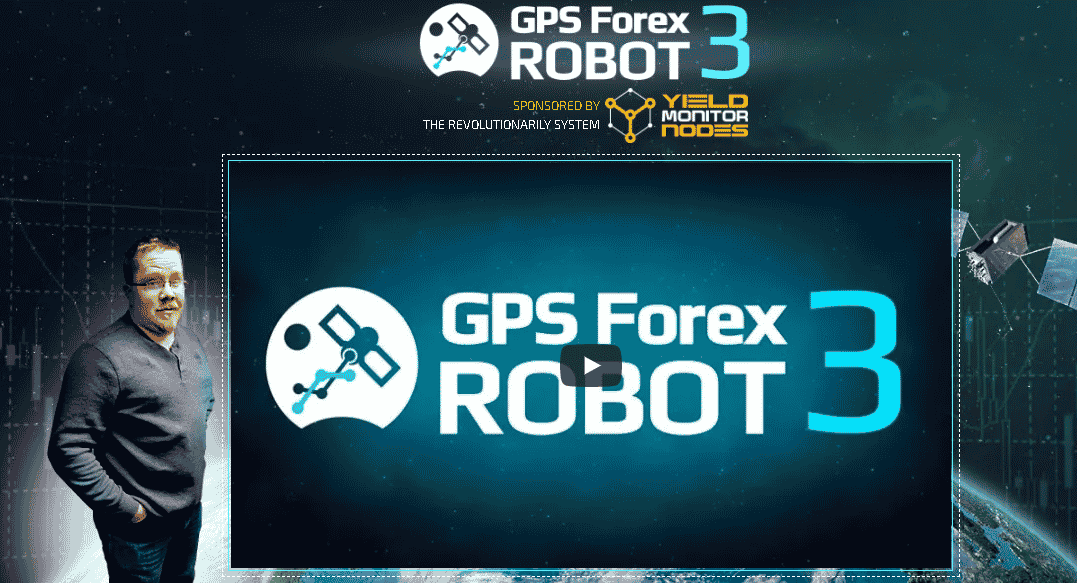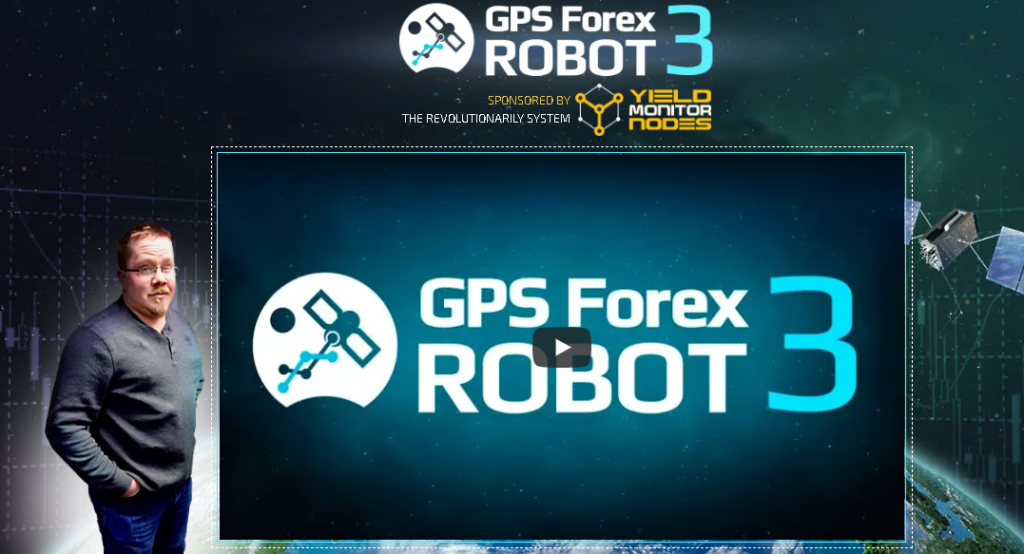 How good GPS Forex Robot is?
Although the devs claim that their system provides 30% per month, it hardly generates 1.58%. Nevertheless, profits are impressive, as well as losses that are 50 times higher than wins.
How to start trading with GPS Forex Robot

The robot costs $149. Probably, we'll have a real account license. The devs provided a 60-day money-back guarantee. We don't know about free updated and support, as well as, about the number of demo accounts.
The vendor highlines the following features of the robot:
It works four times faster than the previous version
EA is twice as safe and much more profitable
The latest version allows changing any parameters of trading
Trailing take-profit feature
Simple installation
Traders are provided with a detailed user manual of how to use an investor password (to check their trading account results in real trading):
Download and install the FxChoice MT4 terminal
Open MT4, click 'File',' Login'
The dev shares his creadentials to login and verfify all the trades on their account in real time
GPS Forex Robot  Backtests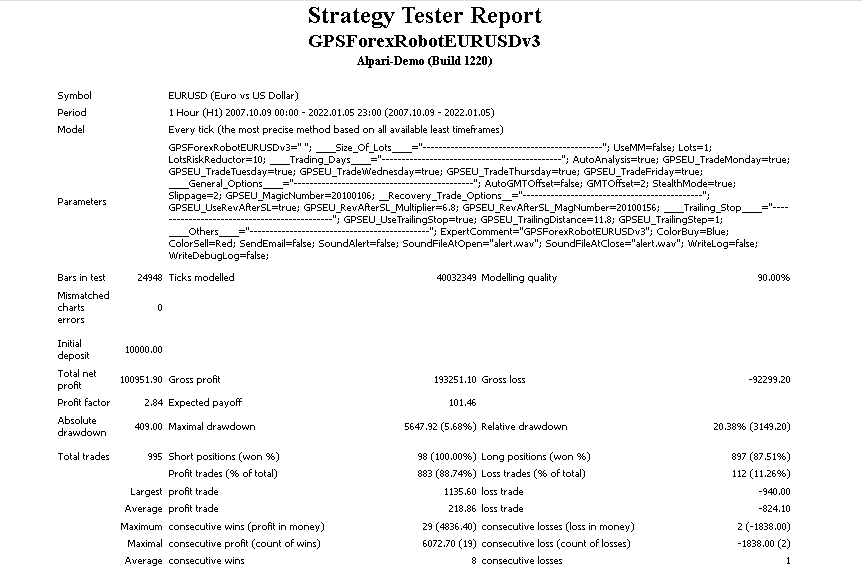 We've got the EUR/USD backtest on the 1H time frame. The modelling quality wad 90%. The initial deposit was $10K, the total net profit became $101K. There have been performed 995 trades with the short position win-rate of 100% and longs one of 87%.
Trading Results
The devs provided about 5 real 3rd party verified accounts. Let's analyze one of them in detail.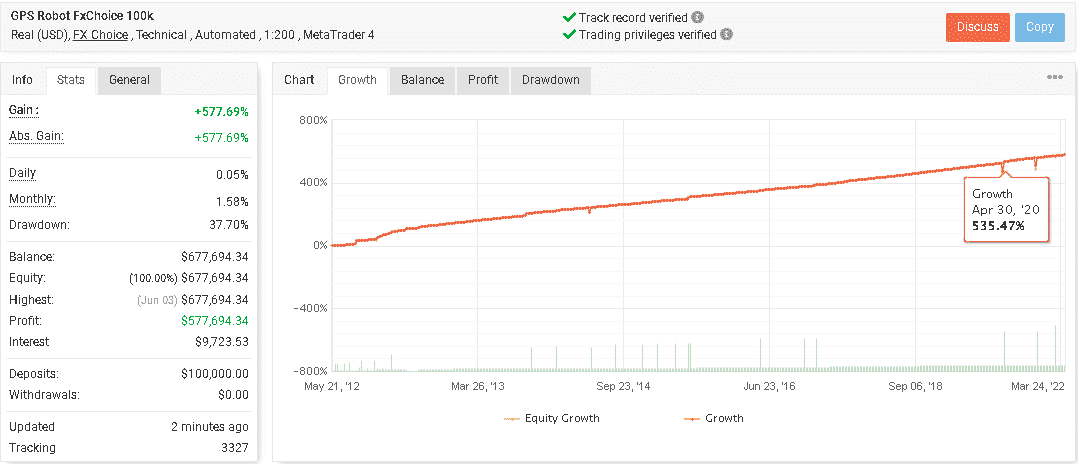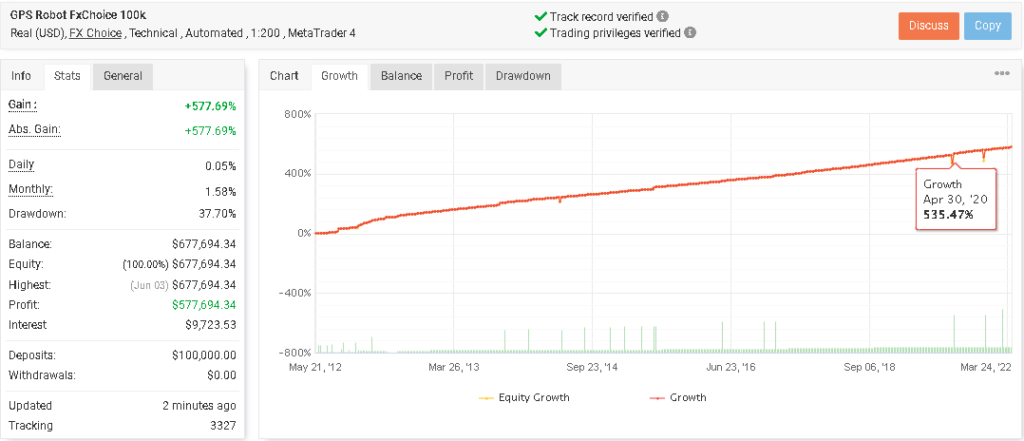 This is a Real USD account that was created on May 21, 2012. It was deposited at 100K USD. Since that time there has been no withdrawal made. It trades under the FX Choice brokerage with the mid-level 1:200 leverage, on the MetaTrader 4 platform. The system generates an average daily and monthly gains of 0.05% and 1.58%, respectively. Its peak drawdown was slightly higher than accepted–37.70%.
A smooth and short equity curve talks about a sky-high RRR (risk/reward ratio) and a dangerous strategy applied. Its trading history backs up our claims. It holds an order open for 5 hours on average and may apply x7 Martingale to recover after losses. As you can see, with the same Lot size traded, gains the system obtains are x50 lower than losses. It's abnormal.





Its average win is 8 times lower than the average loss, representing a RRR of 1:8. It trades with a high risk of ruin and in case of 3 losing deals n a row, 10% of the account balance will be lost.


It trades only during scalping hours and it looks like it's so close to WallStreet EA with the same patterns.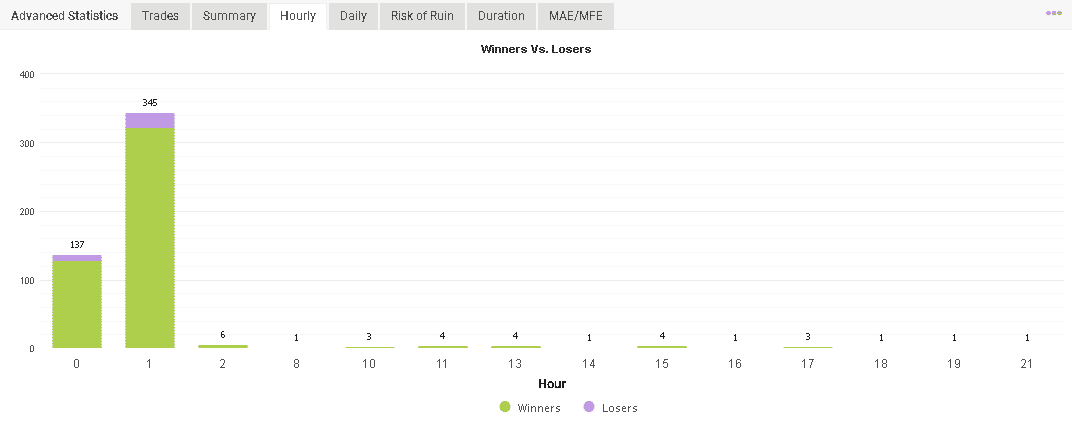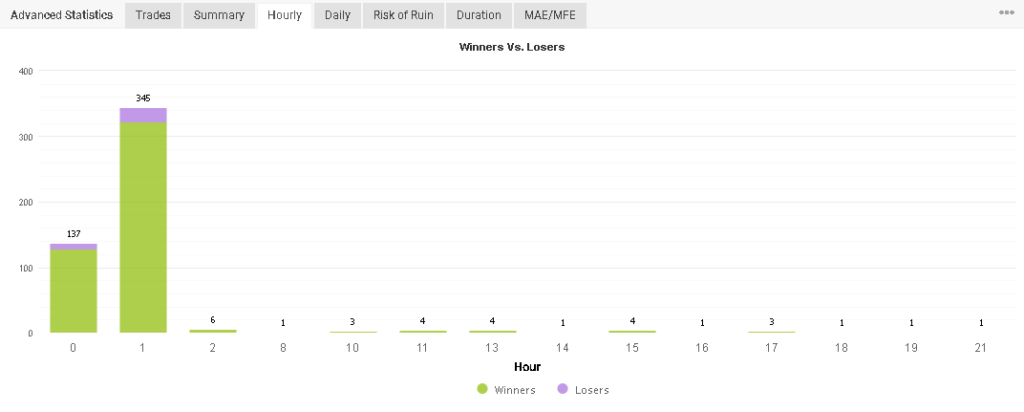 People Feedback
The main page also includes several hundreds of comments like these: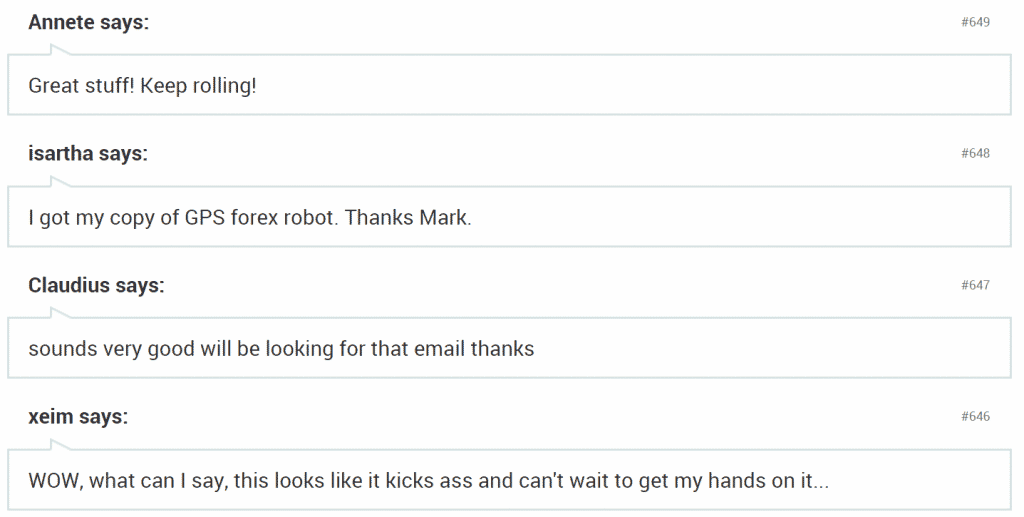 On FPA we've funded a page created for this EA. The system has a 3.2/5 rating based on 114 reviews.

The recent customer review claims poor customer support and not working the MT4 account credentials.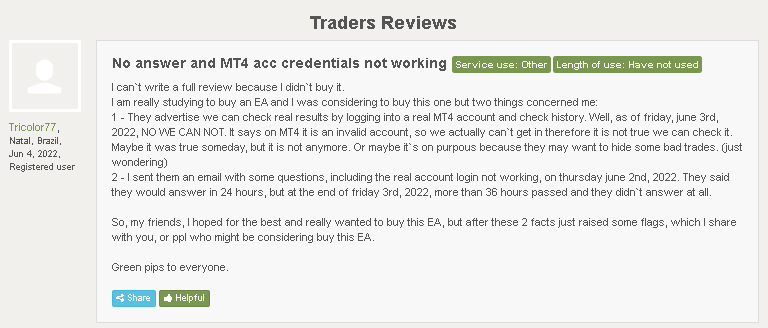 The Review
Summing up our GPS Forex Robot review, we found that it's trading with a high win rate. However, it uses Martingale and trades with an unhealthy RRR. It has a poor rate among FX traders on FPA. Nevertheless, its price is affordable and comes with a 60-day refund.
PROS
Backtests provided
Real account trading results
Cheap price
60-day money-back guarantee
CONS
Little monthly gain with high-risk trading
An extremely low frequency of open trades
Just one currency pair to work with
Trades only during scalping hours two days in a week
Risky trading approach