Happy News was designed by a well-known company – Happy Forex. The presentation is short but still has some useful information about the system.
Is this service a viable option?
We don't think so. The robot is so old, and it wasn't updated for a long time.
How to start trading with Happy News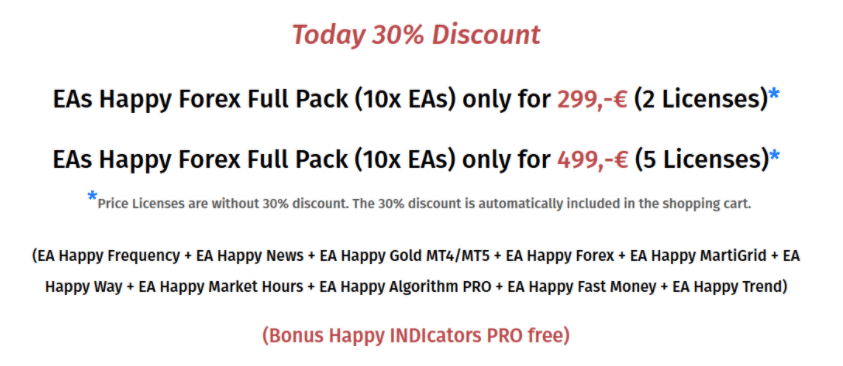 The "Today 30% discount" has never ended. As usual, the robot is introduced in two packages: 2-license pack and 5-license pack. The first pack costs 299 EUR. The second pack costs 499 EUR. All packages include:
Ten robots on the board. They are old, and most of them are broken.
Happy Indicators Pro available for free.
Ability to run the robot on the unlimited demo accounts.
PDF user manual.
Full time 24/7 support through email, TeamViewer, and Desk.
Free updates and upgrades.
No limitation by brokers and margin.
There are features that mirror packs' details:
The robot works automatically.
We can decide what news we want to trade.


As we can see from the chart, the robot marks the news periods.
It can be used only on the MT4 terminal.
There's an Auto GMT Offset feature.
Admiral Markets is a suggested broker to trade.
It should be run on an ECN account.
The minimum deposit requirements are $100 for trading with a 0.01 Lot Size.
The robot can trade on 4 and 5 digits charts.
It sets pending orders in both directions right before the news is going to be released.
After touching the Entry Point level, the order is started.
We can get that news from the ForexFactory calendar.
The robot doesn't perform risky strategies.
Happy News backtests
Happy News has no backtest reports. It's a solid disadvantage because we don't know if the system preceded this news correctly and as a result makes profits.
Trading results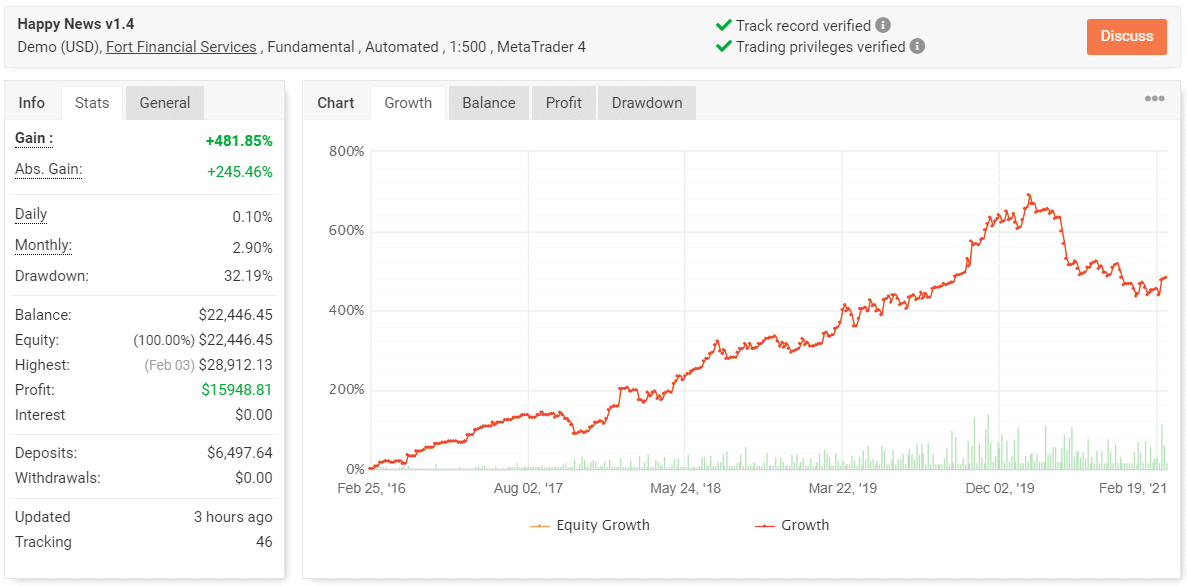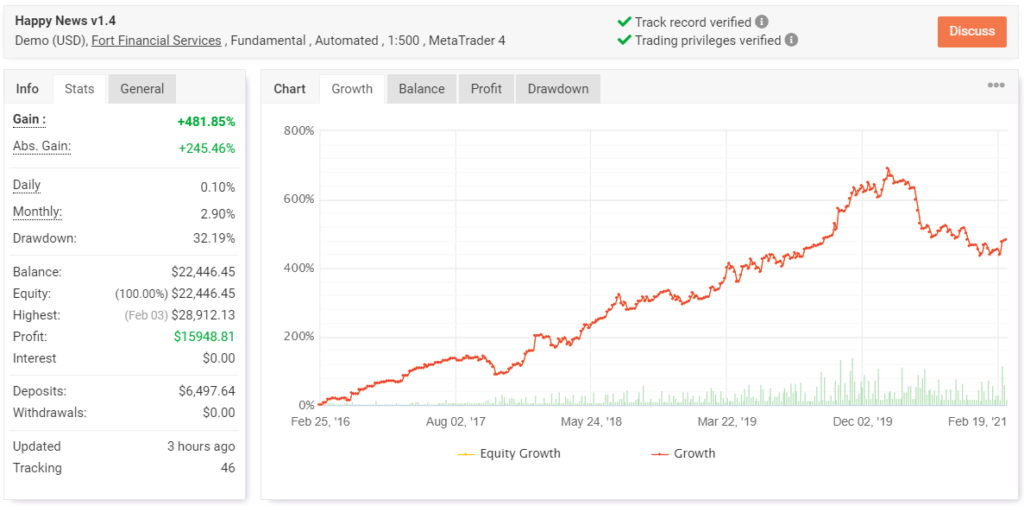 There's a demo USD account under EA management on the Fort Financial Services broker. It works automatically on the account and doesn't use indicator data from the terminal. The leverage is 1:500. There's a verified track record badge. It was created on February 25, 2016, and "deposited" at $6497. Since then, the absolute gain was +481.85%. An average monthly gain is +2.90%. The maximum drawdown is 32.19%.


The robot closed 735 deals with 956.0 pips. An average win is 3.99 pips when an average loss is -15.00 pips. Win-rate is 85% for Longs and 86% for Shorts. An average trade length is five minutes. The Profit Factor is 1.31.


As we can see, the EA trades AUD/USD, EUR/USD, GBP/USD, and USD/JPY. The most traded pairs are EUR/USD (257 deals) and GBP/USD (213 deals). The most profitable pair is EUR/USD, with $8311.79.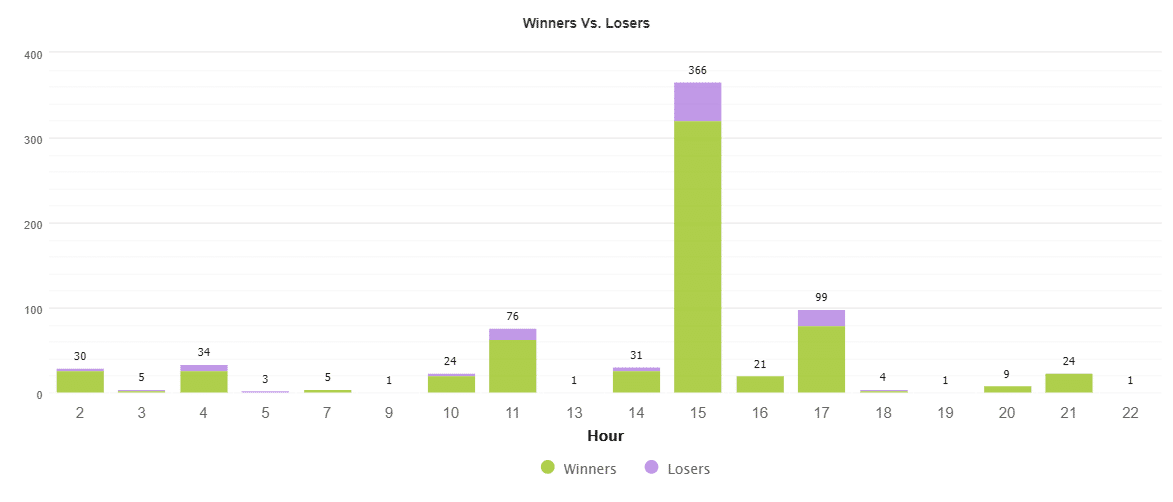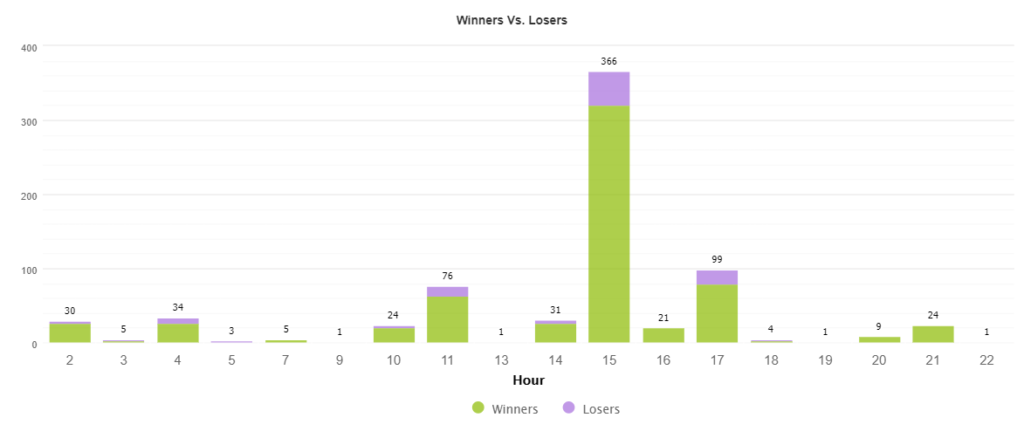 The most frequently traded hour is 3 p.m.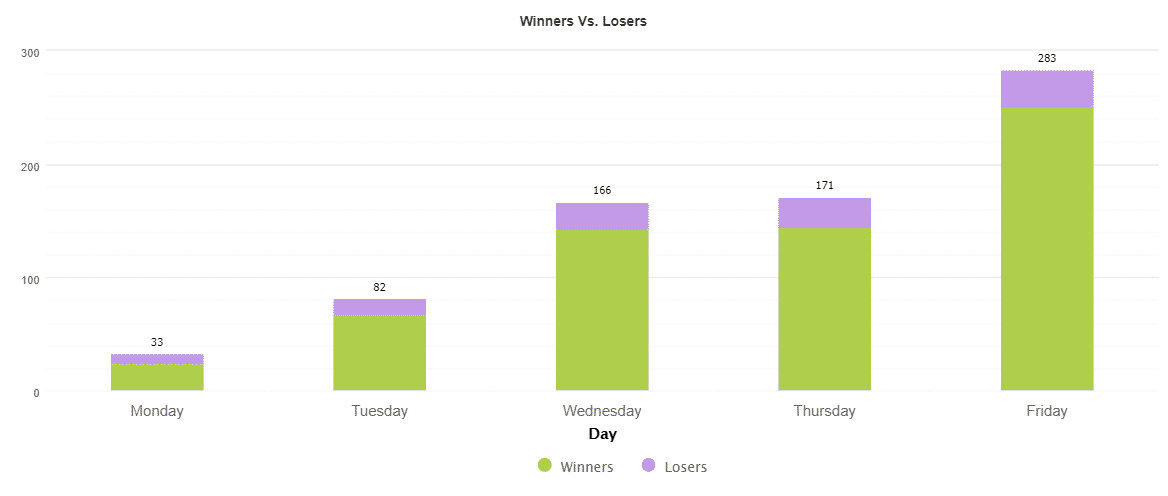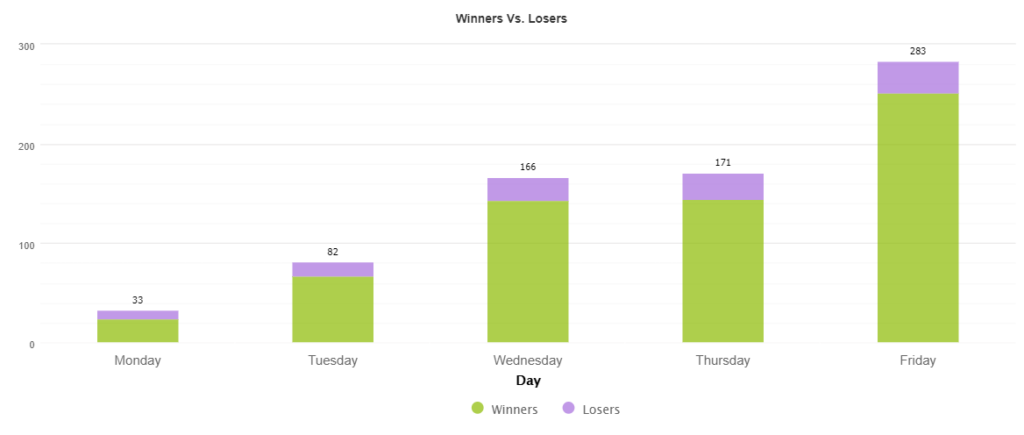 Friday is the most traded day (283 deals) that overtakes other days in a big way.


The robot works with the account with the medium risks to the balance.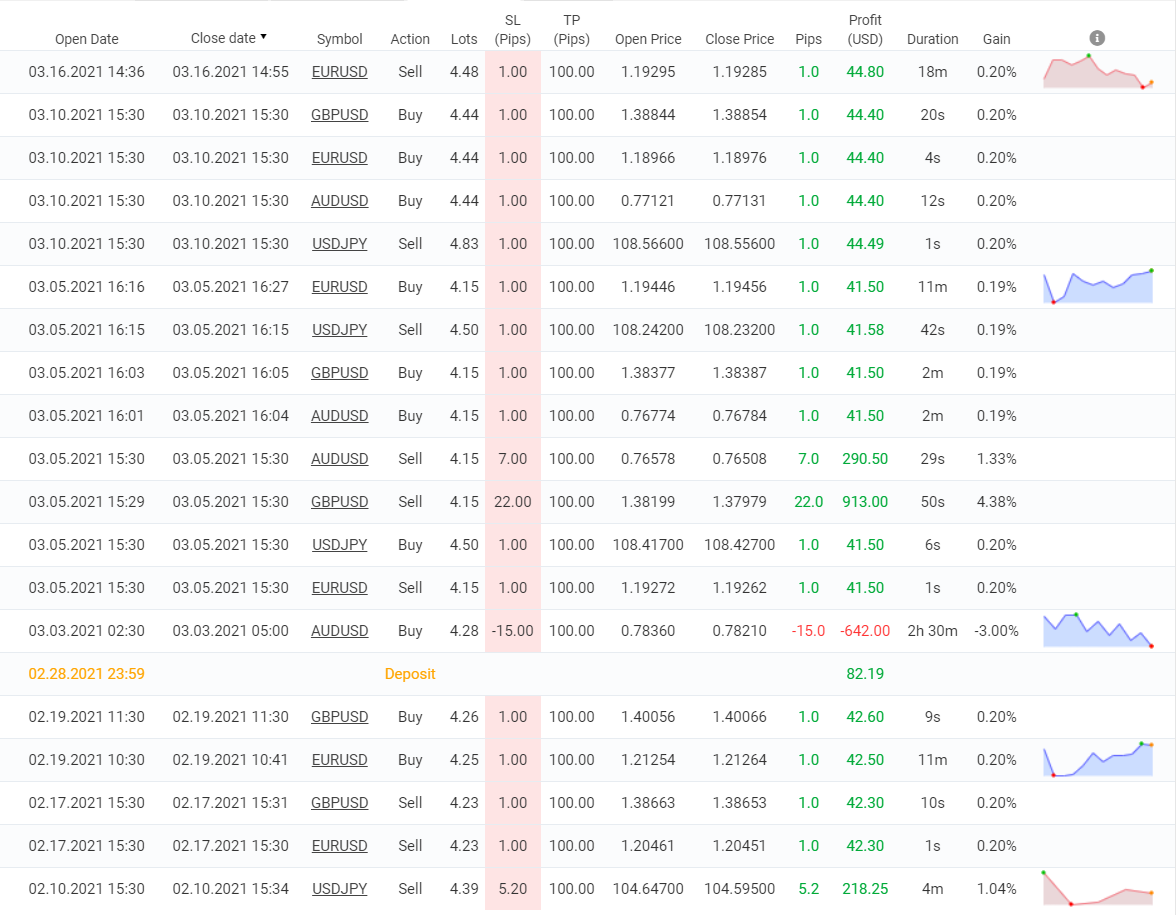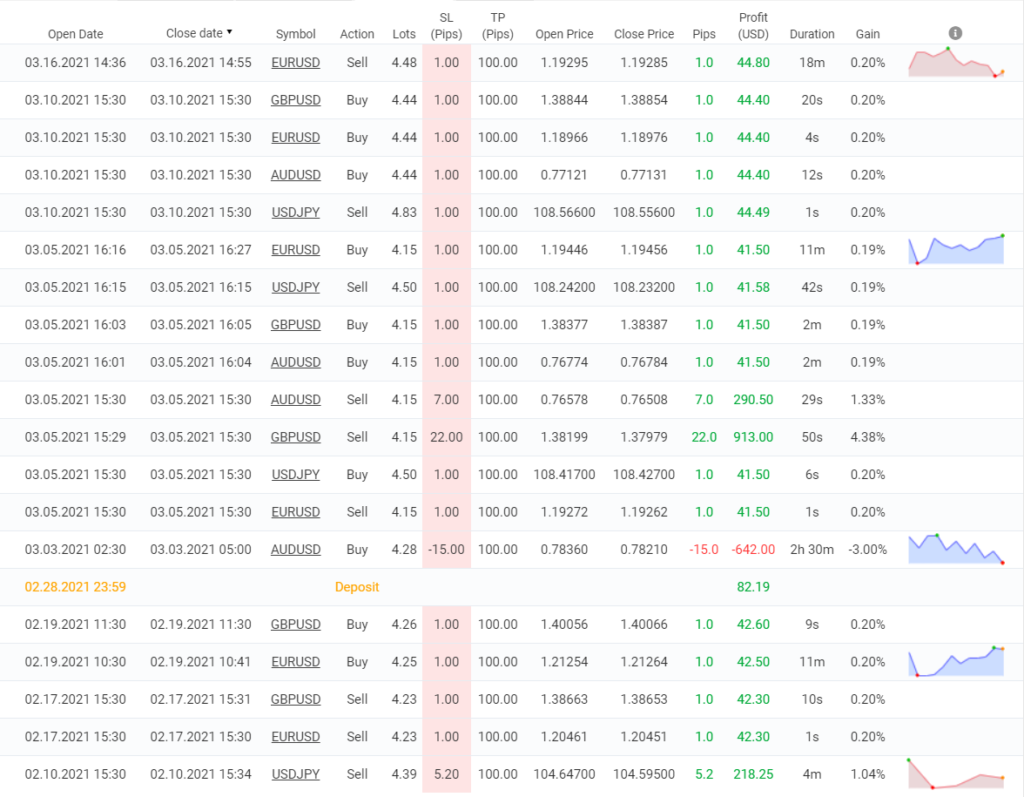 The most profits are just one pip when some losses are -15.0 pips or higher.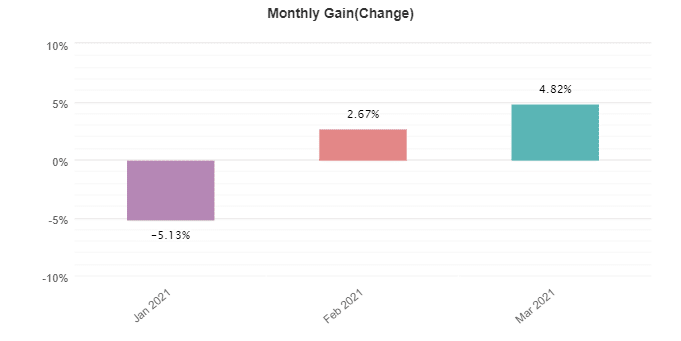 March 2021 started with losses, but now, it's profitable.
Other notes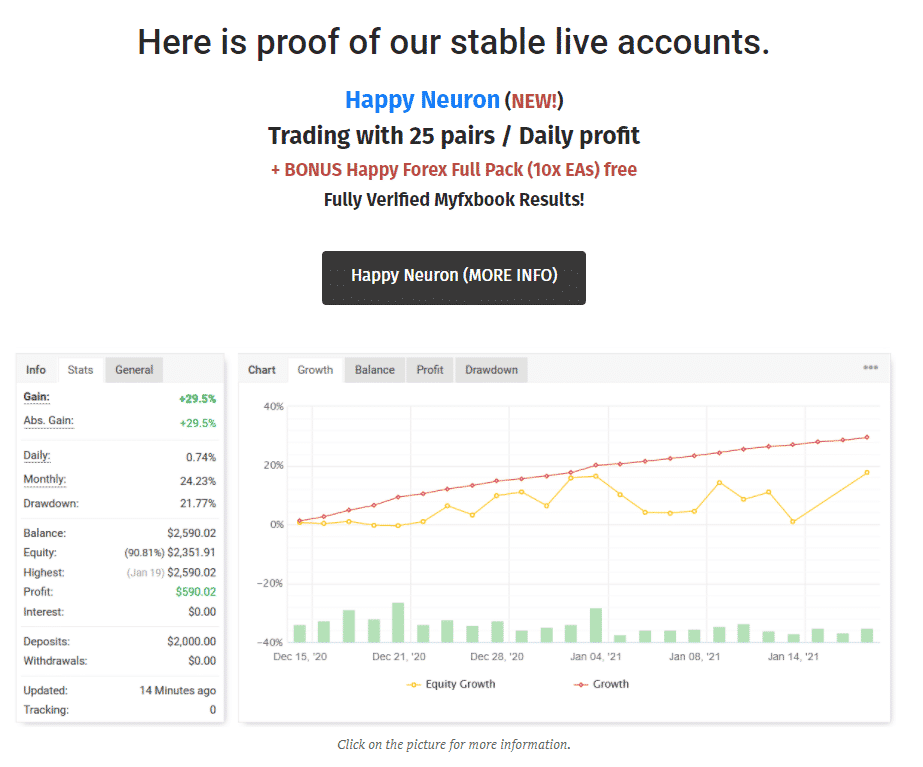 Visiting the main Happy Forex page, we find that the company focuses on selling Happy Neuron EA as the last released trading solution.
People feedback


Happy Forex company has a page on Forex Peace Army with a 3.5 rate based on five reviews.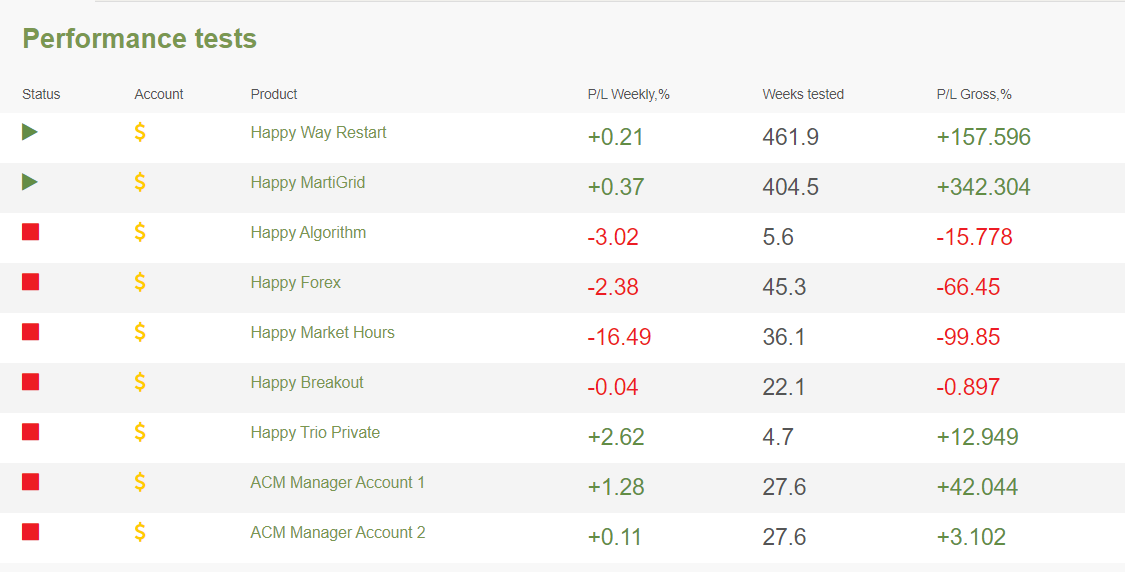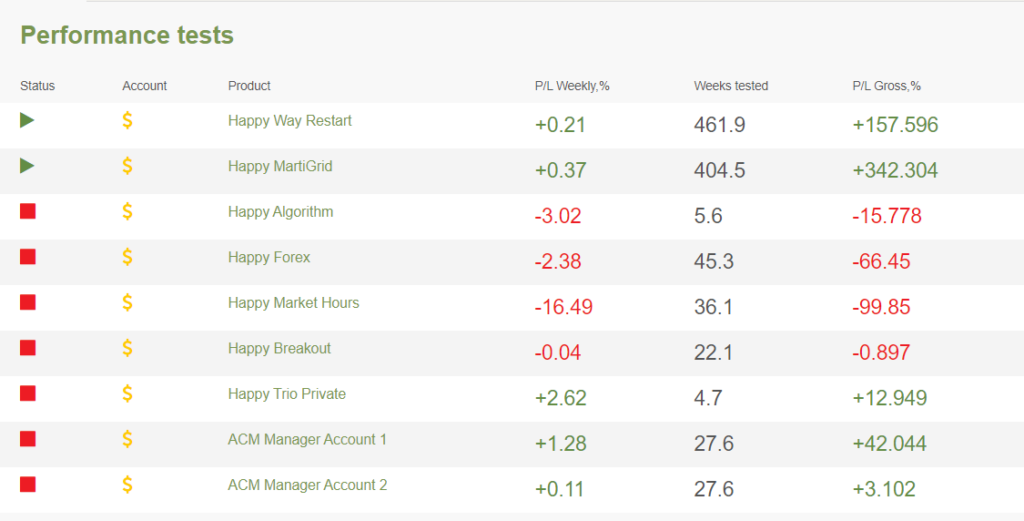 There are some accounts connected to the page. Happy Way Restart and Happy MartiGrid are live only.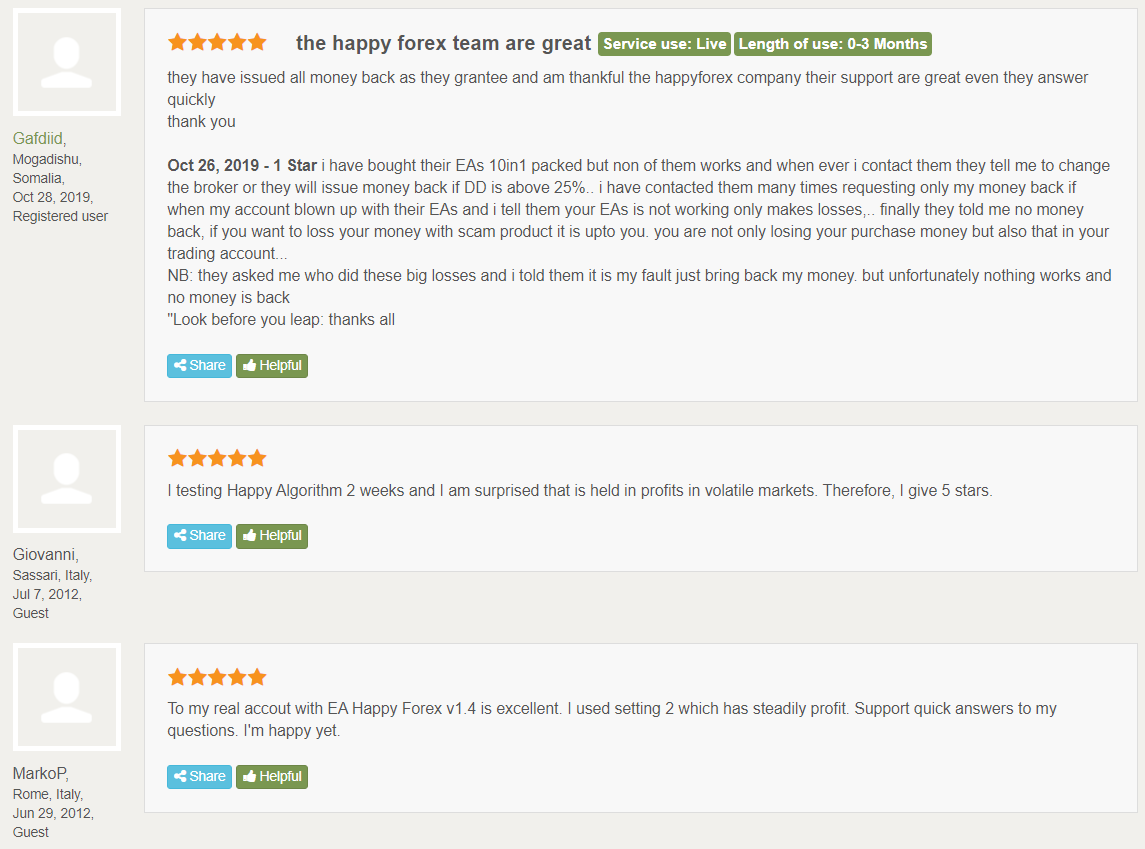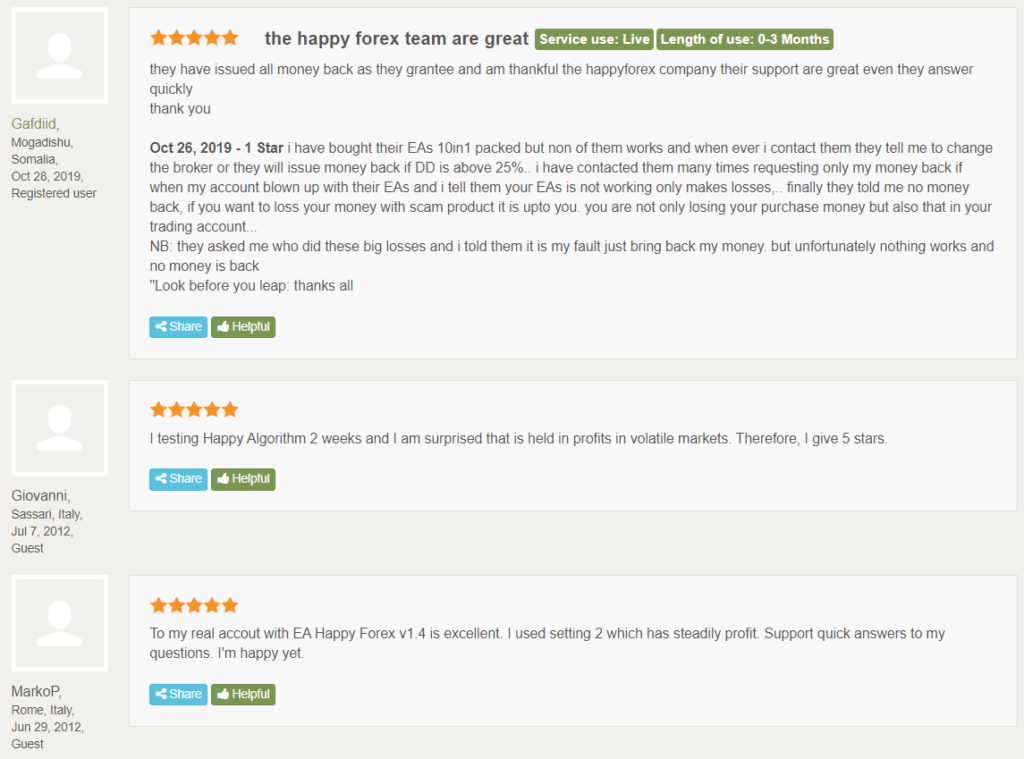 The last comments about the company are positive, but we have nothing about Happy News.
Wrapping up
Advantages
Well-known EA designer
Strategy explained well
Disadvantages
No money-management advice given
No backtest reports provided
Horrible and unstable trading results
High pricing
30 days money-back guarantee provided
No people feedback provided
Summary
Happy News is the robot that was updated many times, but the 2019-2020 years weren't successful for it. 2021 is just-started. So, January was lost. In March, the robot was going to lose but managed to recover. It's not a stable performance we are looking for for that price. Lack of testimonials shows that the system is not a quite popular trading solution.