NightVision EA is a trading advisor that is almost a year old. It was published on the MQL5 forum. The presentation tries to explain everything well but does not succeed in this.
Is this robot a viable option?
We think that the system is risky and doesn't have proper results to be used here and now. We are sure that the dev must update it first.
How to start trading with NightVision EA
We have some information for you that we have gathered in the list below.
The system runs automatically for us. It allows us to do whatever we want, enjoying our life.
We can use it on the MT 4/5 terminal.
The advisor is a night scalper.
"The EA uses a number of unique author's developments that have been successfully tested on real trading accounts."
We can apply it on Forex or other financial instruments.
Copy trading can be an option for us.
The devs suggest we use IC Markets.
We have to use the system on an ECN account.
The advisor doesn't execute risky strategies like Arbitrage, Grid, and Martingale.
It places SL and TP levels to protect orders from sharp market moves.
We can work with many cross pairs GBPUSD, GBPCAD, USDCAD, GBPAUD, EURAUD, EURCAD, EURGBP, GBPCHF, EURUSD, USDCHF, NZDUSD, EURNZD, USDJPY, EURCHF, AUDJPY, and AUDNZD.
The system should be used on the low commission broker.
It can trade with fixed or dynamic lot sizes.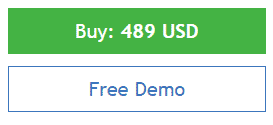 The only price we have is $449 for a copy. We don't know why it costs that much. Usually, scalpers are available for $150-$250. We can download a demo copy of the system for free to give it a try. There are no refunds provided.
NightVision EA backtests
The developer didn't share backtest reports with us. It's a con because the advisor must have been tested before becoming a product. At the same time, we don't know the accuracy rate that was reached on the past data.
Trading results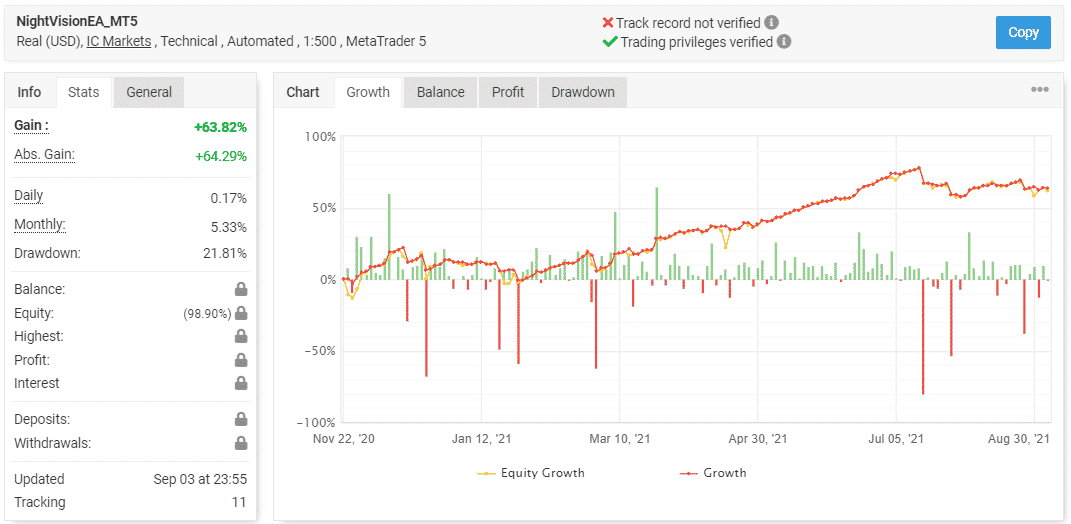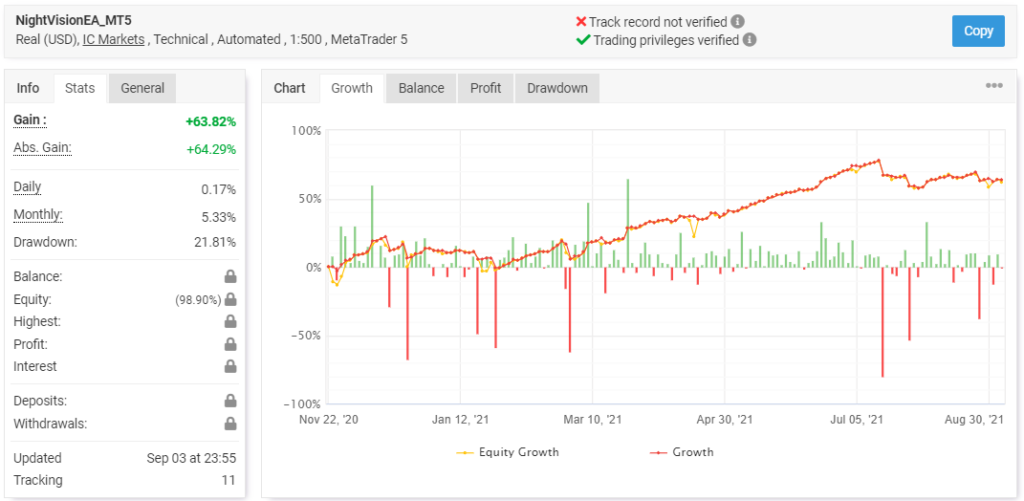 We have googled for these trading results. The system works on a real IC Markets account automatically. The leverage is 1:500. The system trades on MT5. The data looks moderated because we have no verified track record badge. The account was created on November 22, 2020. Since then, the absolute gain has become 63.82%. An average monthly gain is 5.33%. The maximum drawdown is 21.81%.


The advisor traded 455 with 1115.2 pips obtained. An average win is 8.82 pips when an average loss is -12.97 pips. The win rate for longs is 71% and 69% for shorts. An average trade length is 13 hours 45 minutes. The profit factor is 1.36.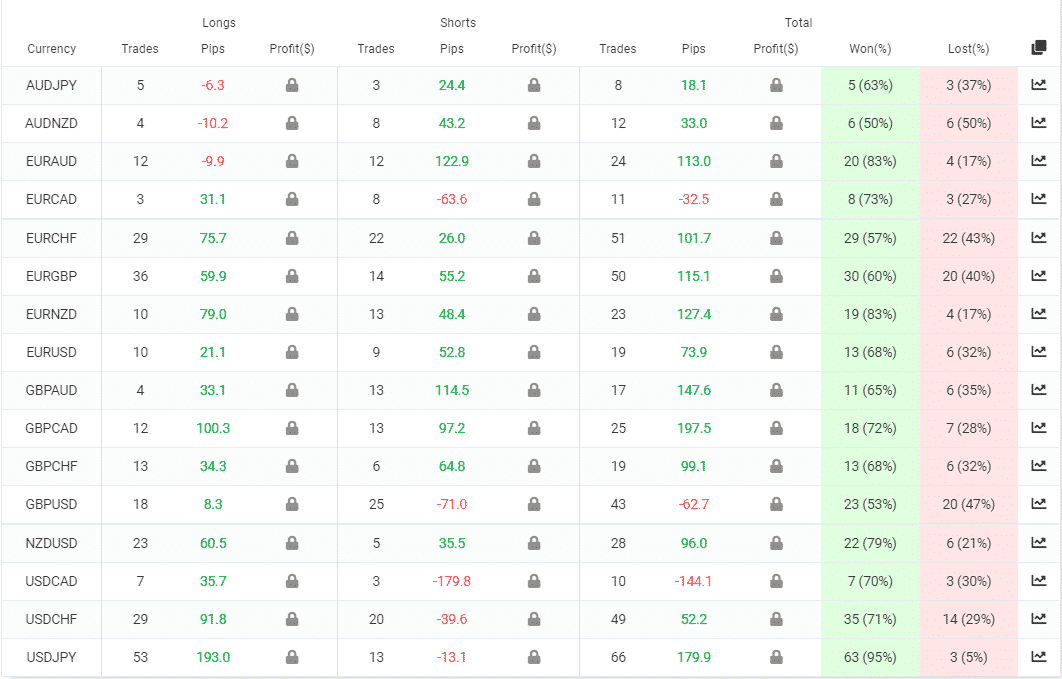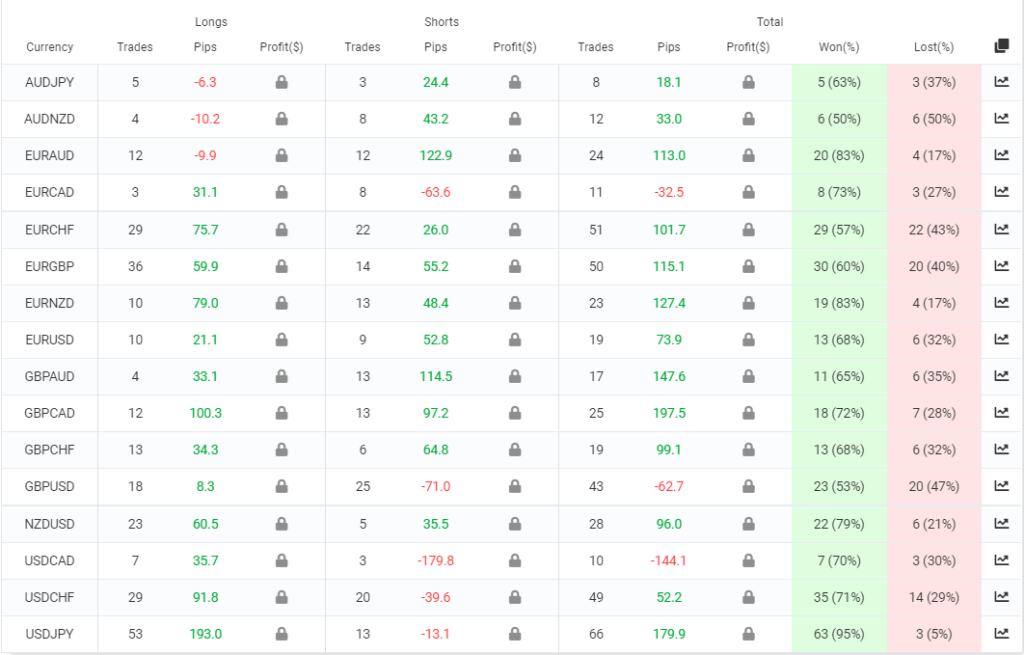 The system trades with 16 cross pairs with different successes. Three of them were lost on pips. The biggest loss occurred on USDCAD -144.1 pips.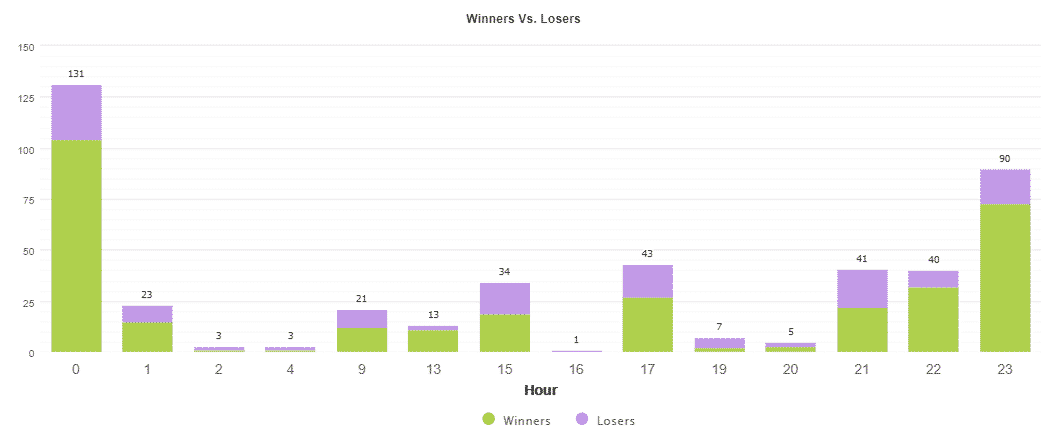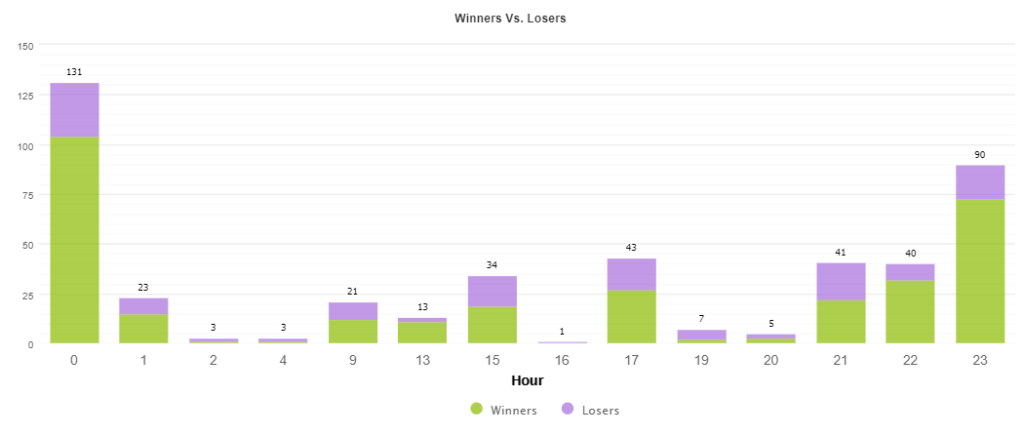 As we may note, the advisor trades during the calm hours at night. It opens orders during the day from time to time.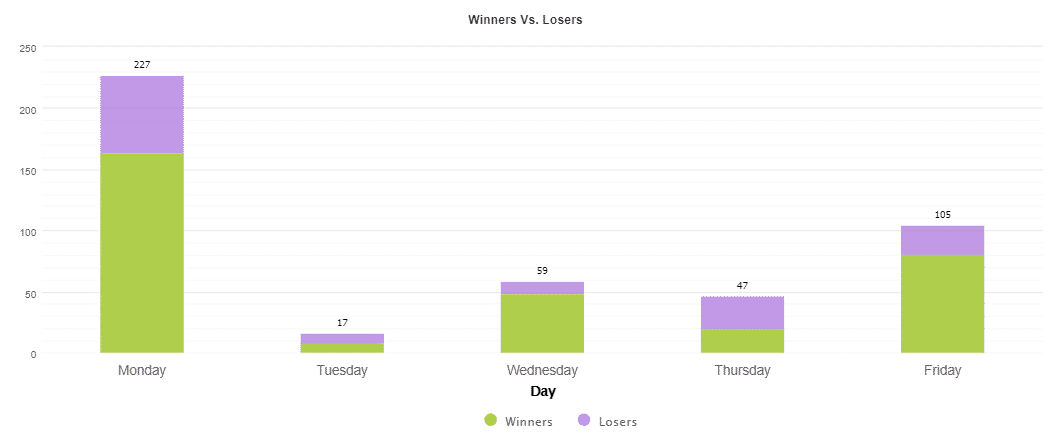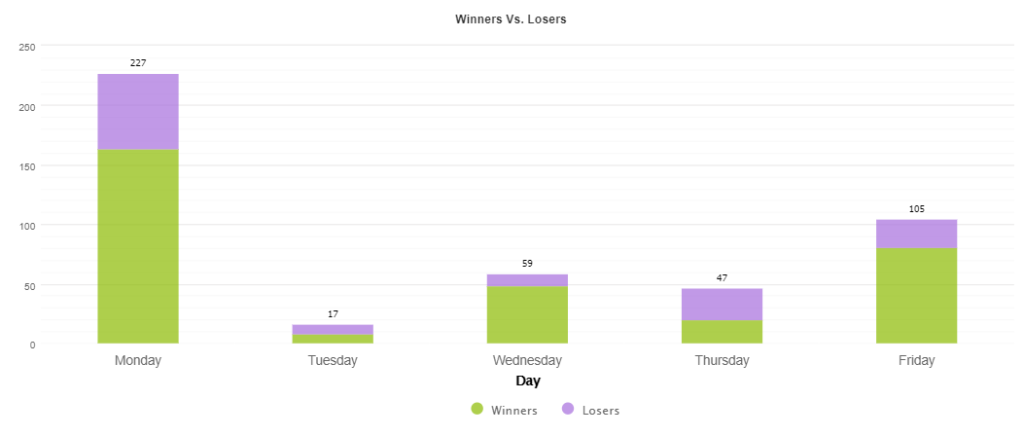 Most trades were executed on Monday. It's a rare scalping activity.


The system sets the account on medium-high risks.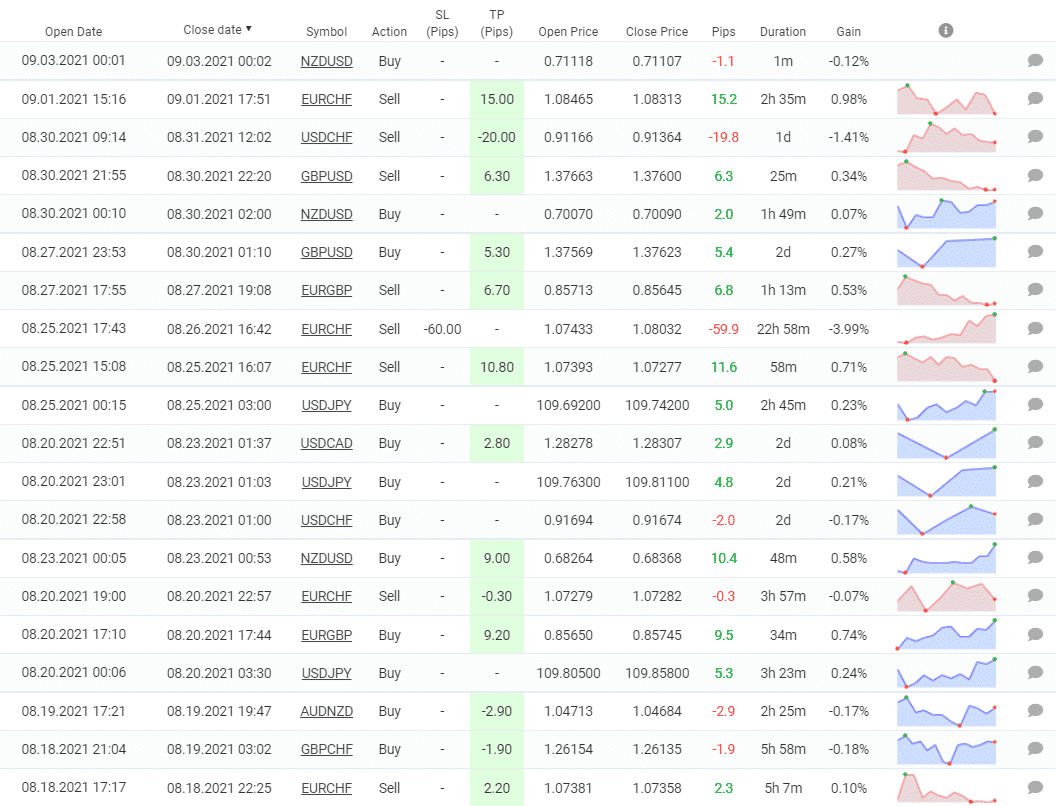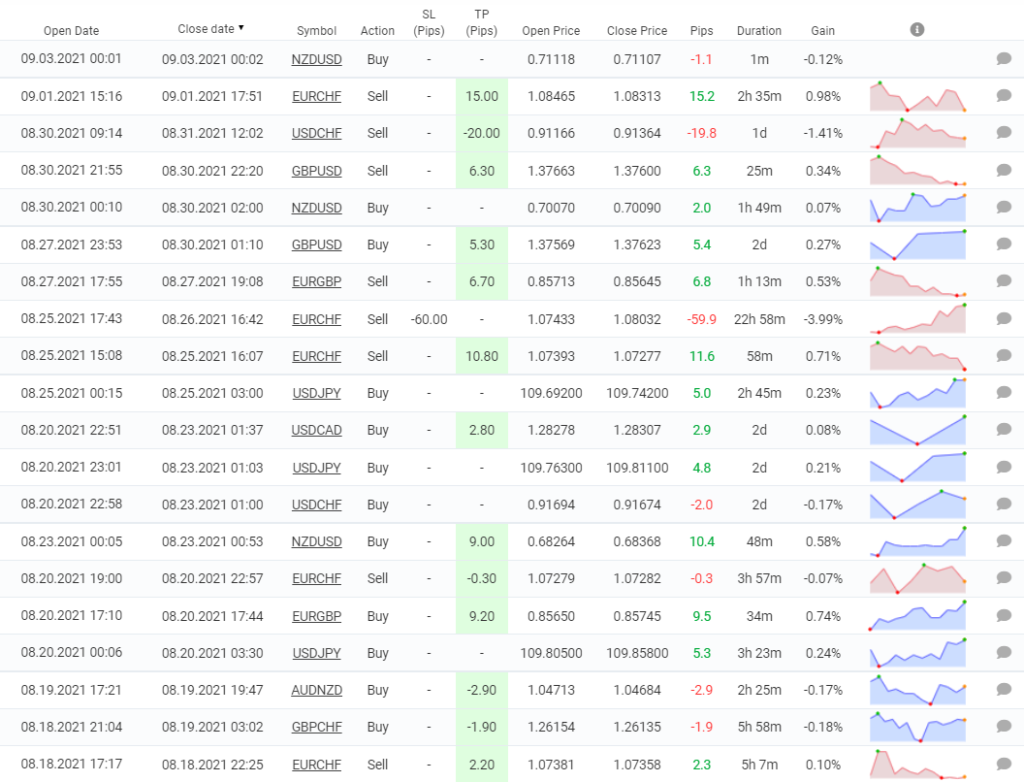 The advisor doesn't determine TP and SL. If it is disconnected from the chart, the account can be blown.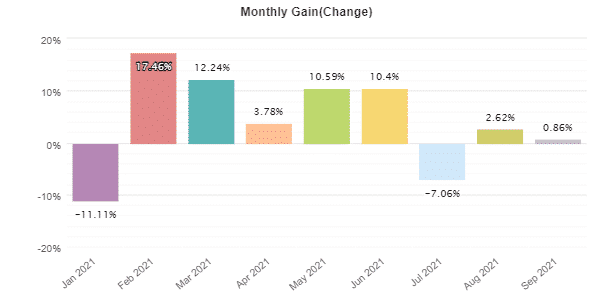 Trading results look like an unpredictable nightmare. Losing a month in a big way means that the system couldn't recover for weeks.
People feedback


We have some positive testimonials written about the system. We can be sure that they are relevant because positiveness doesn't match the trading results we saw.
Wrapping up
Unfortunately, we couldn't find any advantage to recommend this system. There is a number of cons that do not allow us to advice our readers invest in NightVision EA:
No risk or money management advice given
No settings explanations provided
Horrible and unpredictable trading results
Insane pricing
No rental options
Lack of customer testimonials
NightVision EA works at night trying to make some profits for us. The presentation looks poor, and we have no idea why the devs didn't update the robot to fit all market conditions. Without an update, there's no reason to buy it.