Onyx Scalper is a Forex EA that uses an effective trading algorithm and claims to provide highly profitable signals for all users. As per the promises made by the vendor, this robot can take your trading to the next level. This is a system that supports all major currency pairs and is able to accommodate multiple trading styles.
Is This a Forex Robot You can Trust?
On the official website of Onyx Scalper, we have a video introducing the Forex EA and explaining how it works. All the main features are highlighted and some customer testimonials are provided by the vendor. We have several screenshots showing high pip gains in trades, along with the different modes in which the system is able to operate.
Next, we have the pricing details, some trading tips, and an FAQs section. The creator of this robot is Karl Dittmann, and he claims to possess ample experience in developing Forex trading systems. We don't have any information about the other team members, however, and no physical address is provided for the company headquarters.
This robot is able to trade in all pairs and provides 100% reliable signals with no repaint. The exact trading strategy used by the robot is not mentioned, however, so we don't know what indicator it uses and how exactly it manages to spot profitable trading opportunities.
How to Start Trading With Onyx Scalper
Onyx Scalper can be bought for $147. This gives you access to a real live account. The vendor offers a 30day money-back guarantee, so you can always ask for a refund in case you are unsatisfied with the robot's performance.
Onyx Scalper has three modes namely conservative medium, and aggressive. The first mode is for normal signal frequency and it offers maximum safety and standard trend detection capabilities. For high-frequency signals, optimal safety, and sensitive trend detection, you can use the medium mode. Finally, there is the aggressive mode offering extreme signal frequency, low safety, and highly sensitive trend detection.
Onyx Scalper has an in-built Optimal Entry System that lets you pick the trades that are truly profitable. It works on the M1, M5, and M15 timeframes, which is suitable for those who wish to make large profits in small time periods. This robot has an in-built alert system, and you will receive alerts via email, push notifications on your phone, as well as a pop-up alert on the Metatrader 4 platform. This makes sure you never miss out on profitable trades.
Although you can start with an initial deposit of $100 for some brokers, the vendor recommends you use a minimum balance of $250. Full support is provided for EA-related issues, money management, as well as technical queries.
Onyx Scalper Backtests
Unfortunately, we don't have the backtesting data for Onyx Scalper on the official website. This means we have no idea how the system would perform on historical data. Backtesting results are vital because they test the robot against difficult market conditions and hence reveal details about its robustness and reliability. Without backtesting data, we cannot know about some important performance parameters like relative drawdown, profitability, profit factor, etc.
Trading Results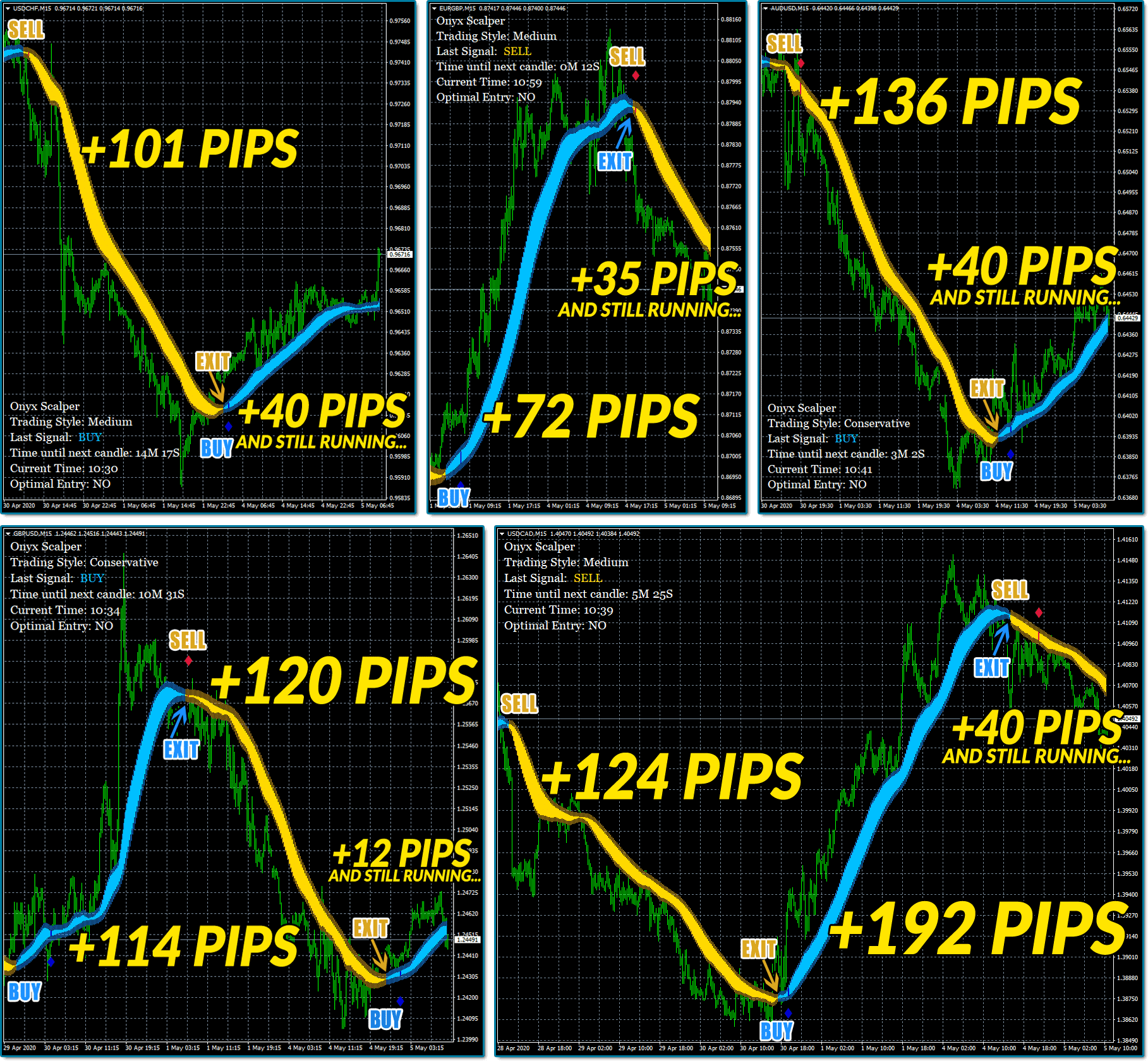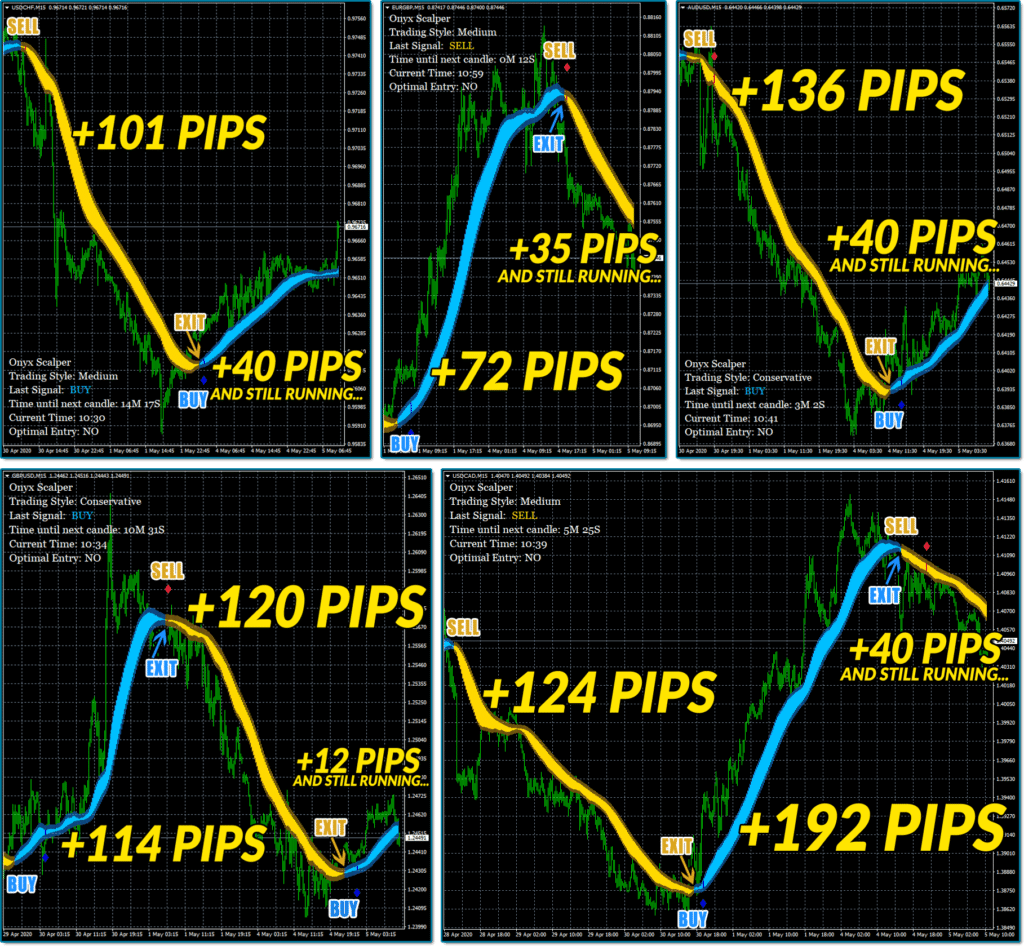 On the official website, we gave several screenshots showing large pip gains on charts that also show the entry and exit points. These cannot be considered authentic, however, since they are not verified by third-party websites like Myfxbook and FXBlue. Most Forex traders look for verified live trading results before investing in a robot and they will no doubt be disappointed at this.
Since neither backtesting nor live trading results are present, we don't know whether this system can earn consistent profits in the live market. Its profitability is thus a big question mark.
Other Notes
The vendor, Karl Dittmann, claims to provide support through his personal email address. When you purchase the robot, you get a detailed user guide containing step-by-step instructions on how to operate the system. Updates are provided on a regular basis to all customers, free of cost.
People Feedback


On the Forex Peace Army website, we found a single user review for Onyx Scalper. Here, the user complains that the entry and exit levels are not as they are shown in the screenshots and that they lag. They have also stated that the vendor did not respond to their request for a refund.
Wrapping Up
Advantages
30-day money-back guarantee
Disadvantages
No verified live trading results
No backtesting data
Lack of strategy insight
Summary
After completing our assessment of the Onyx Scalper system, we have come to the realization that it's a scam. The vendor makes some tall claims but fails to back them up with verified proof of trading outcomes. Little or no information is available on the trading strategy and backtesting results are also not provided, so there is no way we can trust this Forex EA.