Prop Firm EA is a trading solution that is quite young. The developers stopped selling it several times. The presentation is short, and we wonder why it doesn't provide us with all the required information.
Is this robot a viable option?
We don't think so because we had many negative testimonials that the system doesn't act stable on people's accounts.
How to start trading with Prop Firm EA
Let's talk about details and other information provided by the developers.
The system works on the account automatically for us.
The release date was August 01, 2021.
We can work on the account with quite low drawdowns.
Expected monthly profitability is from 10% to 20%.
"Prop Firm EA is compatible with funding firms such as FTMO, MY FOREX FUNDS, etc."
"After successfully passing the challenge, you will generally be awarded with an account funded up to $200,000 and your earnings on the account will be shared with a profit split between the firm and the individual."
The robot has a news filter to skip trading during high-impact news.
We can install the system quite quickly.
The system can work with 25 pairs at the same time.
The drawdowns are lower than 5%.
It doesn't use Martingale.
It uses a "top-bottom reverse trading strategy along with grid, internal smart indicator signals and news filter as its trading strategy."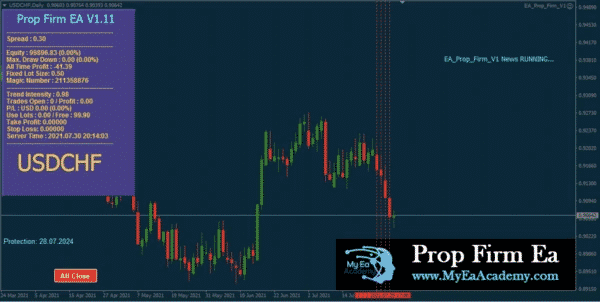 The system can be used on "2k, 5k, 10k, 50k, 100k and 200k USD accounts."
It requires $2000 for trading with 0.01 lot sizes.
The orders are closed on Friday.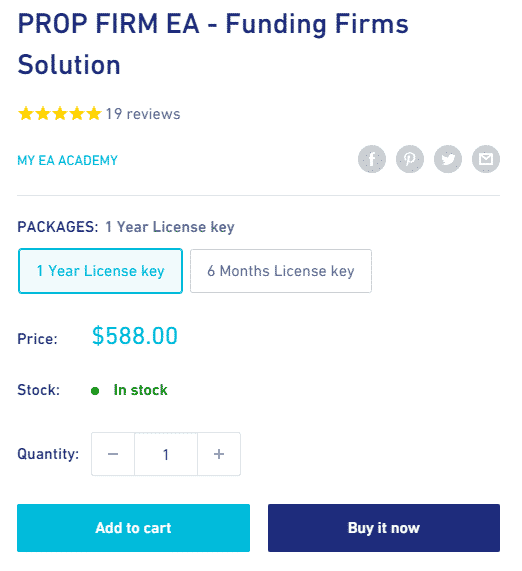 The only offer includes an annual rental option for $588. There was a period when the robot was sold out. The developers provide a 14-day money-back guarantee.
Prop Firm EA backtests
The presentation doesn't include any sign of backtest reports. It's weird because the system must have been tested before being released.
Trading results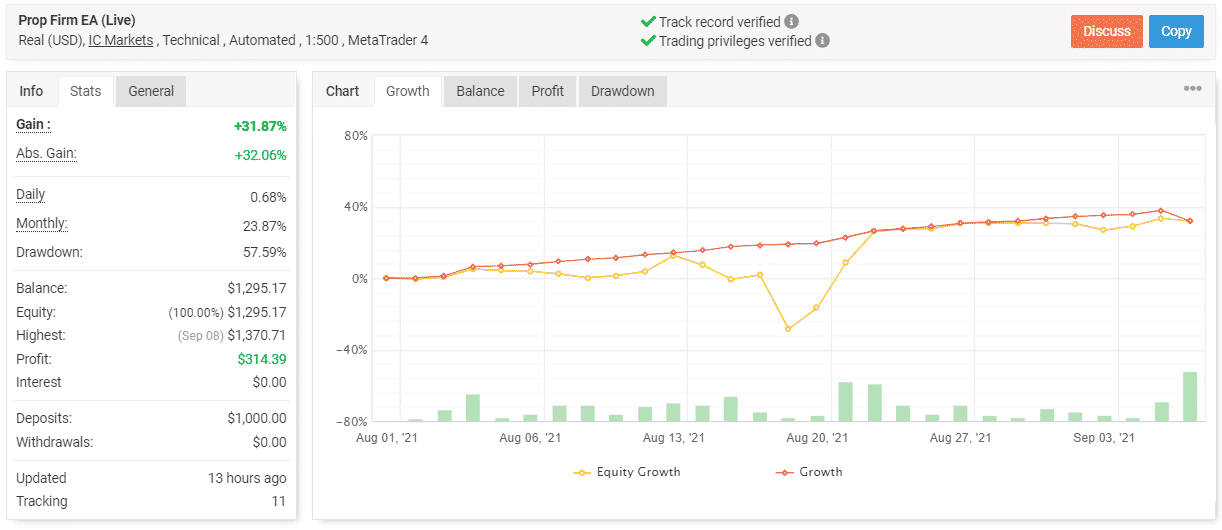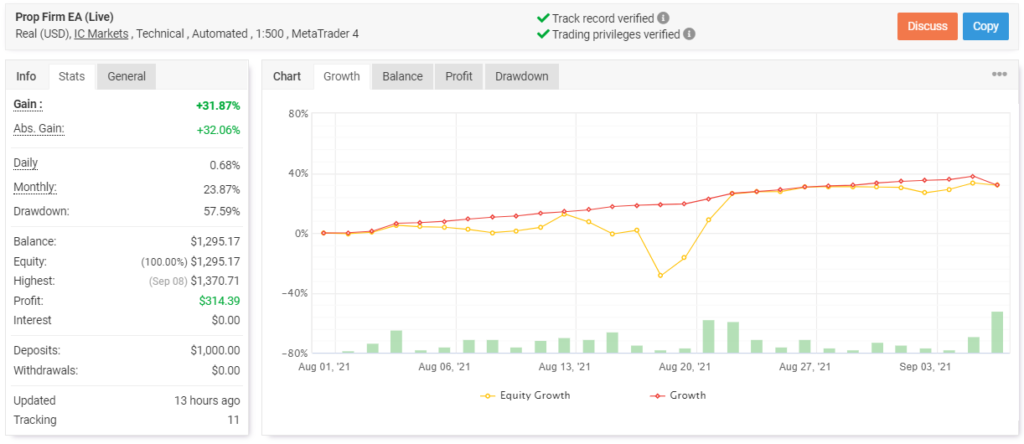 The system has been trading on a real USD account on IC Markets automatically with 1:500 leverage. The platform was chosen as MT4. The account has a verified track record. It was created on August 01, 2021, and deposited at $1,000. Since then, the absolute gain has become 31.87%. An average monthly profit is 23.87%. The maximum drawdown is 57.59%. It's so unfriendly to work with such deep drawdowns.


The system has executed 236 orders with 5294.9 pips traded. An average win is 57.72 pips when an average loss is -68.44 pips. The win rate for longs is 71% when for shorts is 72%. An average trade length is three days. The profit factor is 2.07 pips.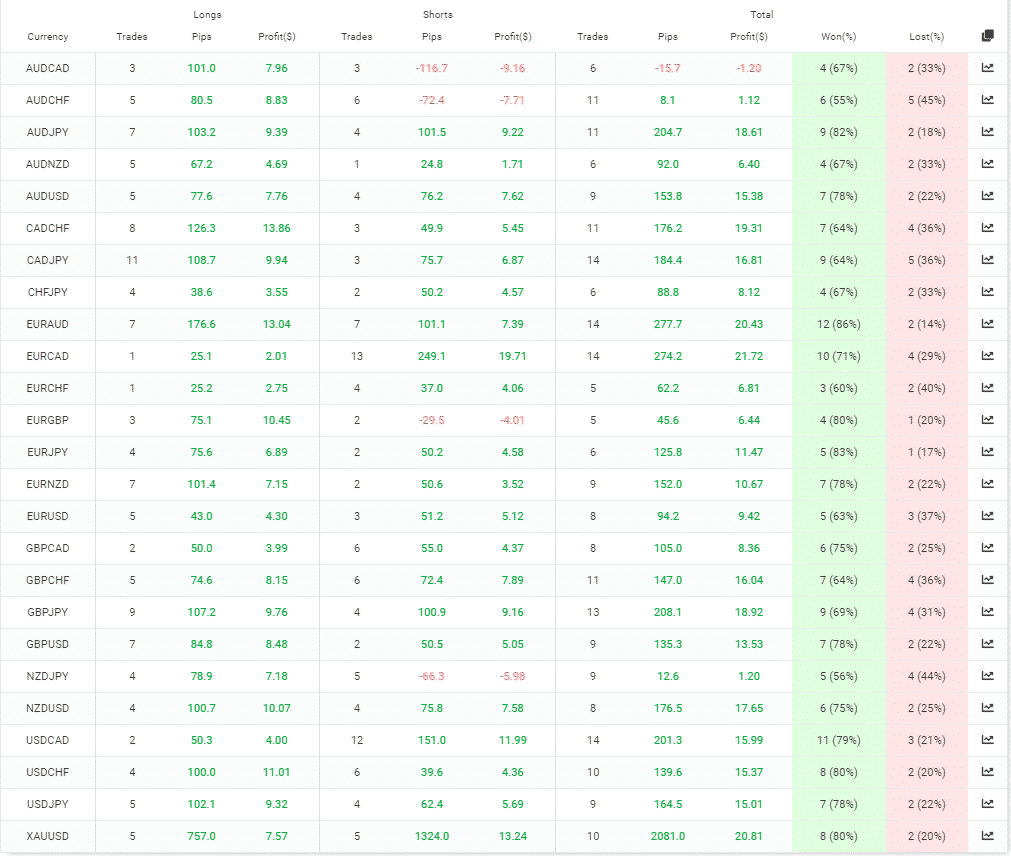 Almost all pairs are closed with profits, but the one failed.


The system focuses on trading just three hours daily.


Most of the trades are opened from Monday to Wednesday.


The system works with medium risks to the balance.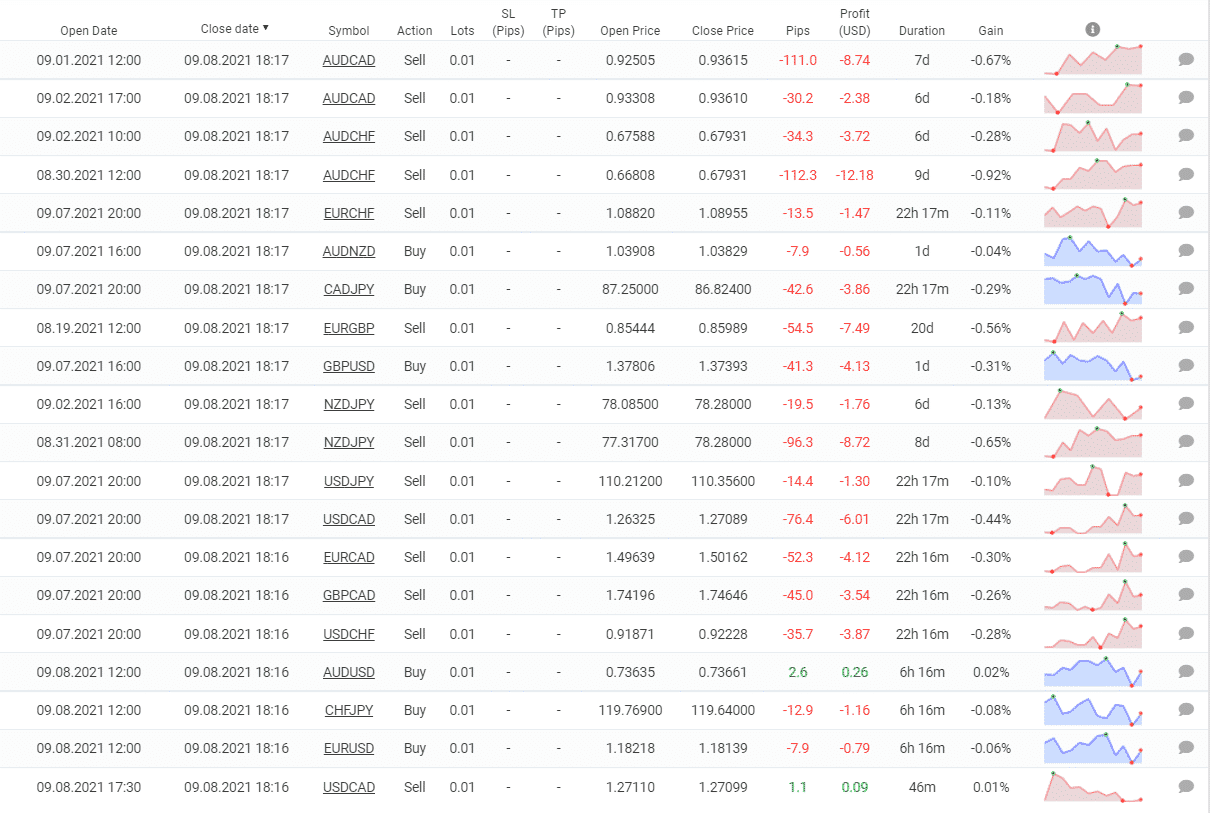 The last sixteen orders were lost. It's a huge disaster.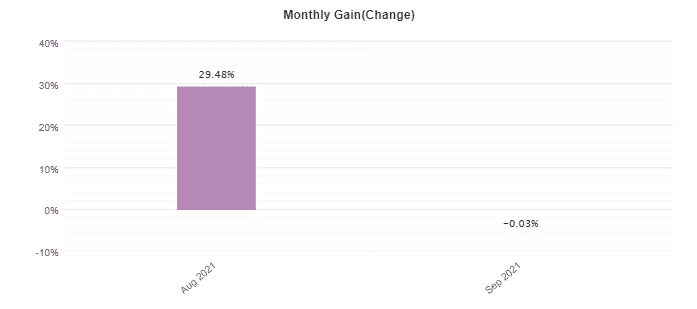 There's almost a mix of September 2021, and the account has no profits.
Other notes
It's obvious that something went wrong, and the system should be updated. We don't know if the developers mind this. They should take into account how people are angry.
People feedback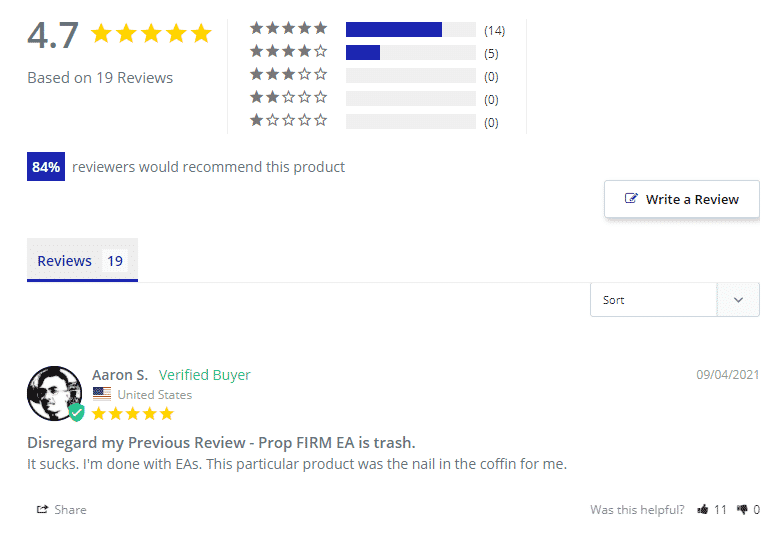 We may note that all negative comments are marked at the five starred positive comments. People said that the system didn't work properly.
Wrapping up
Advantages
Disadvantages
No team revealed 
No risk advice given 
No backtest reports provided
Trading results showed that the system is almost a scam
Many negative testimonials written 
Prop Firm EA uses a grid of orders on the real account to be profitable. The last trading results showed that the system trades dangerously and wasted all September profits. People mentioned that it's time to update it.