Rhombus Capital presents their statistics on Myfxbook and allows traders to copy the executions through Darwinex and SignalStart.com. They make many claims about making a safe and profitable investment but fail to provide proper evidence. After going through the verified tracking reports, we know the risk associated with the copy trading service.
Is Rhombus Capital still profitable?
The company has a track record that only provides us information for a short duration. Therefore we are unable to conclude if the system will be profitable in the future or not.
Vendor Transparency
The developers fail to provide any information on their whereabouts and trading experience. They state that the capital is managed by skilled money managers yet fail to show their previous track records or financial degrees. This type of approach raises many red flags over the authenticity of Rhombus Capital.
Strategy
No information is present on the website about the currency pairs used for trading or the strategy. To analyze better, we jump over to verified records on Myfxbook. Their service uses both an algorithmic and manual touch and trades on multiple instruments. It utilizes an in-between approach between day and swing trading, holding trades for an average duration of one day. There are grid and martingale strategies involved to get out of positions that turn into a loss. The trades do not come with a stop loss attached.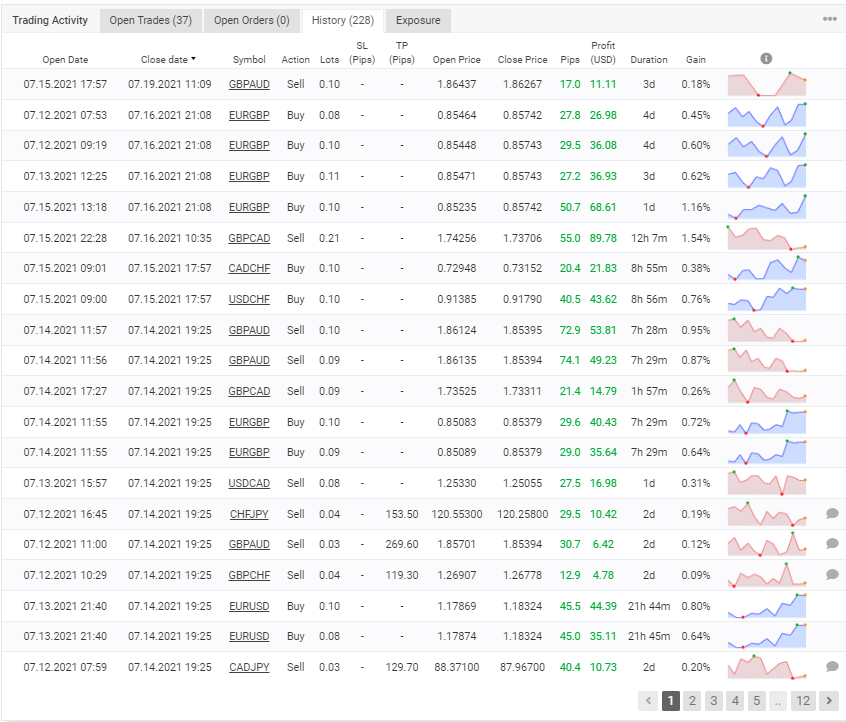 How to start trading with Rhombus Capital?
The company hands out their service by signing up with the broker of their choice i.e., Darwinex. It is also possible to copy trades through SignalStart.com, which will cost $85 a month. The recommended minimum balance is $1000.
There is no recommendation on leverage; however, the company uses 1:200 for their trading accounts. The company only works with Hogg Capita, TradeView, and IG Bank as their main brokerages.
Rhombus Capital Backtests
As the company follows an intermediate trading strategy requiring manual intervention, there are no backtesting results that can show the historical performance. The trading results can only be seen through the current Myfxbook results.
Trading Results
Verified trading records are available on Myfxbook that show performance from May 20, 2021, till the current date. During the period, the system made an average monthly gain of 105.18%, with a drawdown of 59. 14%. The stated drawdown means that the account managers lose more than half of the trading capital, which is quite risky. The winning rate stood at 74%, with a profit factor of 1,91. The best trade was $1064, while the worst was -$-254.5. There were a total of 242 trades with 22,41 lots traded. The fund managers made $1100.37 in deposits and $700 in withdrawals. The cashouts state that the company is not trusting their system and fear that grid and martingale strategies may wipe their equity.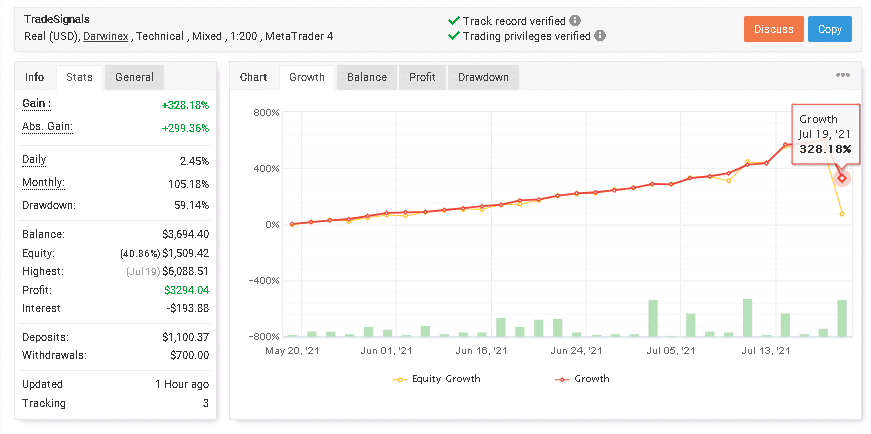 People Feedback
There is only a single review available on Forex Peace Army that looks as if it is written or bought by the company. Lack of feedback states that no one is ready to invest in a firm with results for a short duration and has significant risks on their trading accounts. There is also no transparency from developers that adds fuel to the fire.

Summary
Advantages
Available through Darwinex and SignalStart, which are reputable services for account management and signal following
Disadvantages
We have the following cons for the system:
Poor live results on Myfxbook
No transparency from the developers
The service has been here for a short duration
Rhombus Capital is not a good account management service or a signal provider as there are many cons to the service. There is a high chance that the strategies utilized by the managers will wipe out the equity of your portfolio. It would be better if you invest your capital elsewhere.