Let's talk about an EA with a weird name – Screti Forex Robot. The developer said that this EA would be the only robot we want to use.
Is Screti Forex Robot a good system to rely on?


The robot trades fully-automatically for us.
It puts emotions aside from trading.
The EA performance 24/5 trading all the time.
It makes no mistake that average traders do.
It trades only EUR/USD on time frames from M1 to H1.
Screti uses trend indicators – Moving Average, RSI, CCI, and Stoch.
An expected monthly return can be up to 50%.
How to start trading with Screti Forex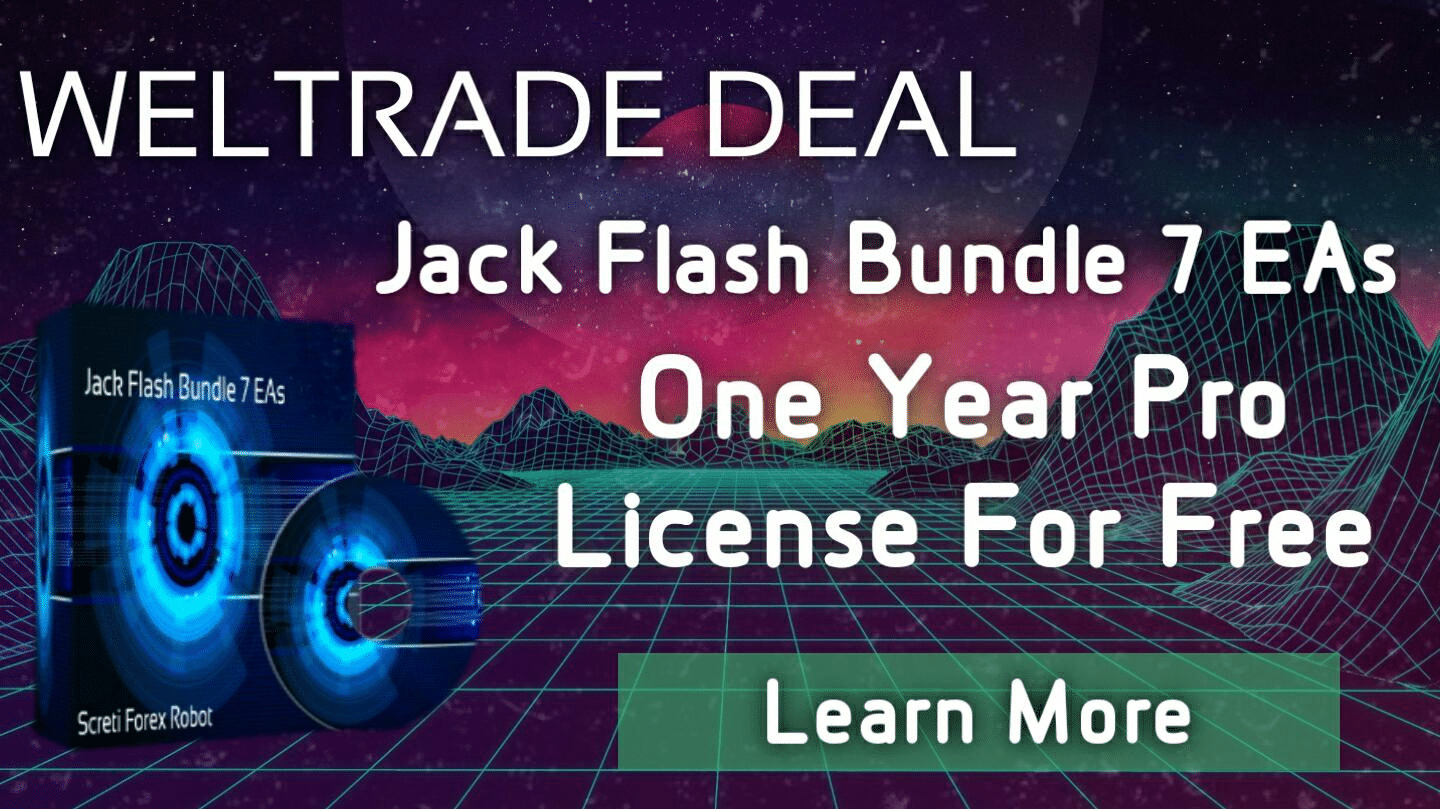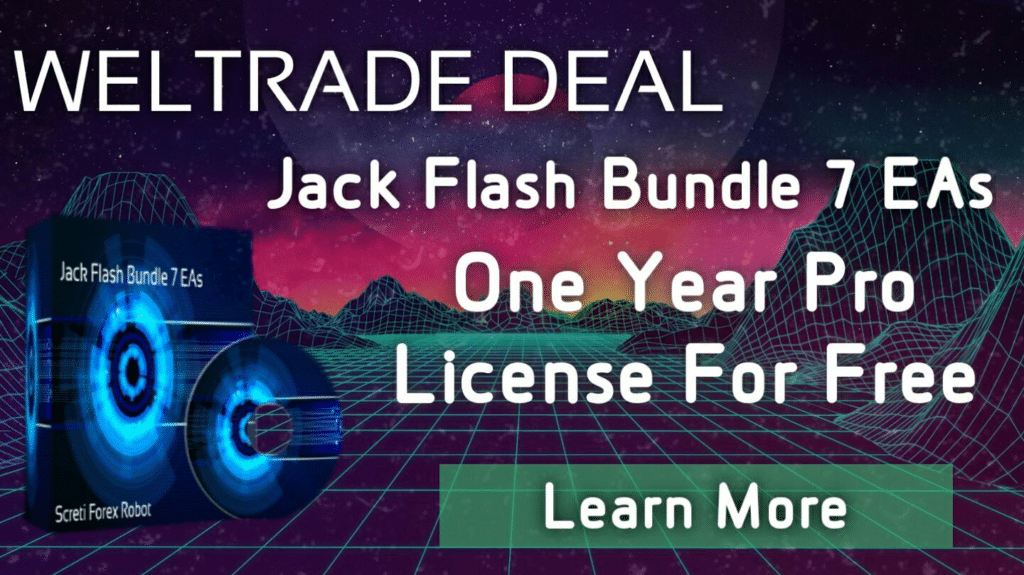 They changed the offer policy several weeks ago. Now, we can buy pro or can get a free pro version for one year.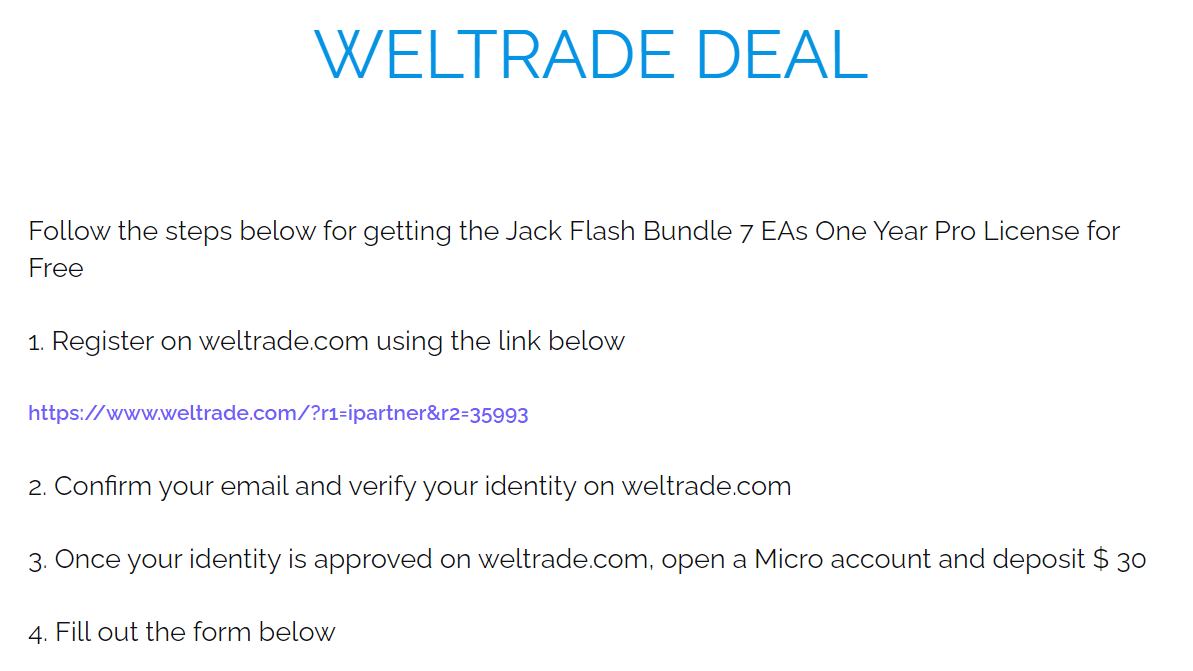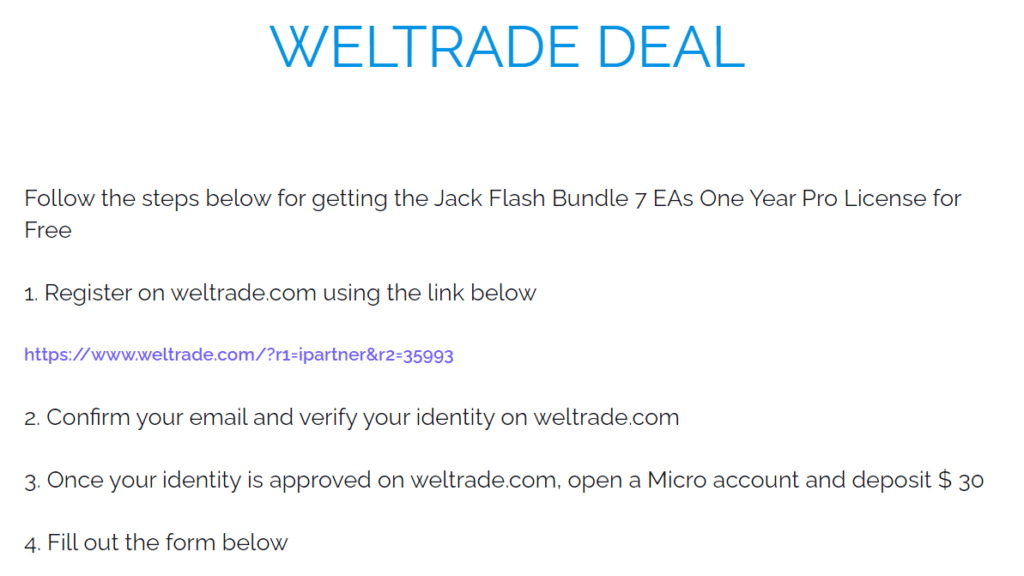 For getting the EA, we have to do the next steps:
We have to register an account using their referral link.
We have to complete registration.
We have to open a micro (?) account and fund it at $30.
We have to provide devs with our account number to check.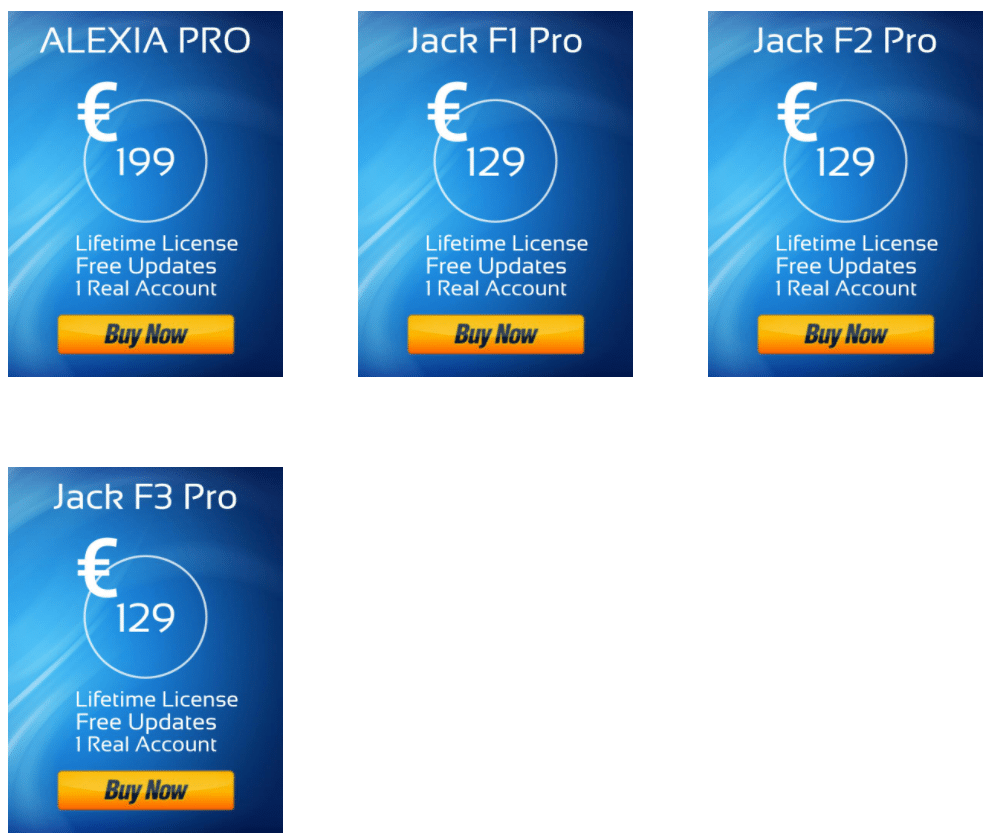 We can buy the robot for a full price, but it looks like a scam because the dev said nothing about the differences between F1, F2, and F3. We have free updates and a license for a single real account for 129 EUR. The vendor avoided telling to us info about a refund policy.
The developer didn't provide information about settings, money-management, EA's features, preferred risks, minimum and optimal account balances, and so on.
Screti Forex backtests
We have no backtests based on four EAs strategies. It didn't add trust to the presentation.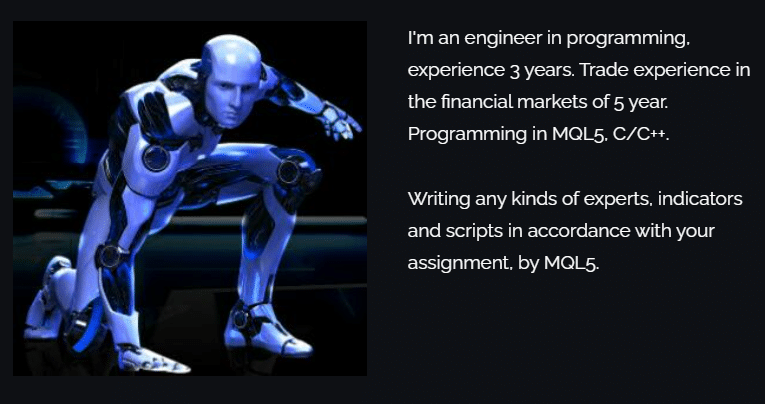 He said he was a professional. So, there's no big deal to show reports that he's got while testing the EA before realizing.
Trading results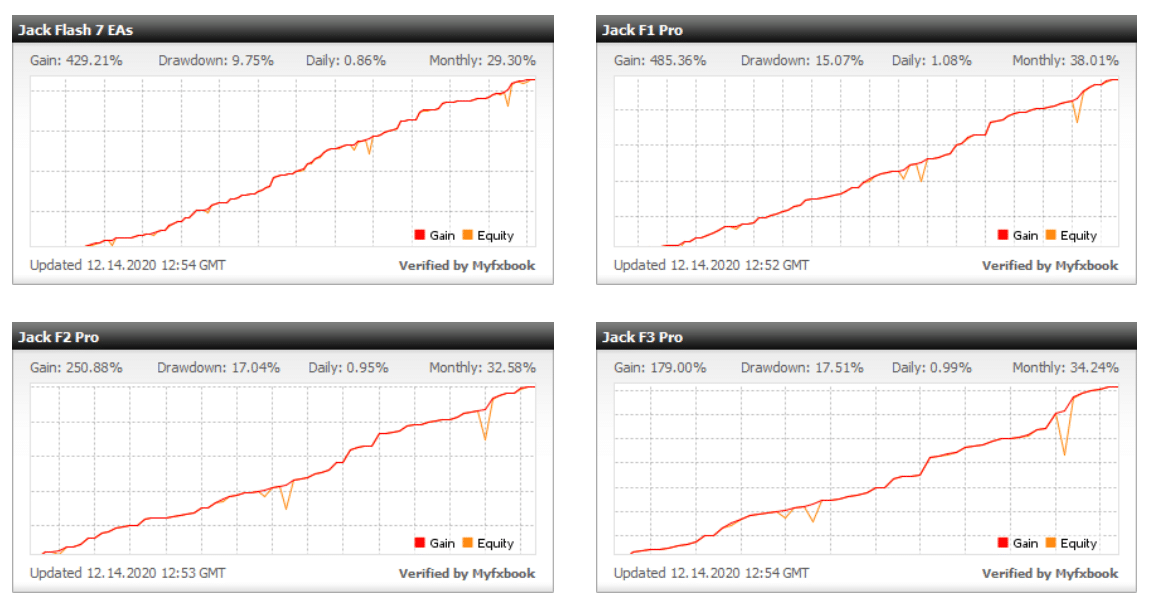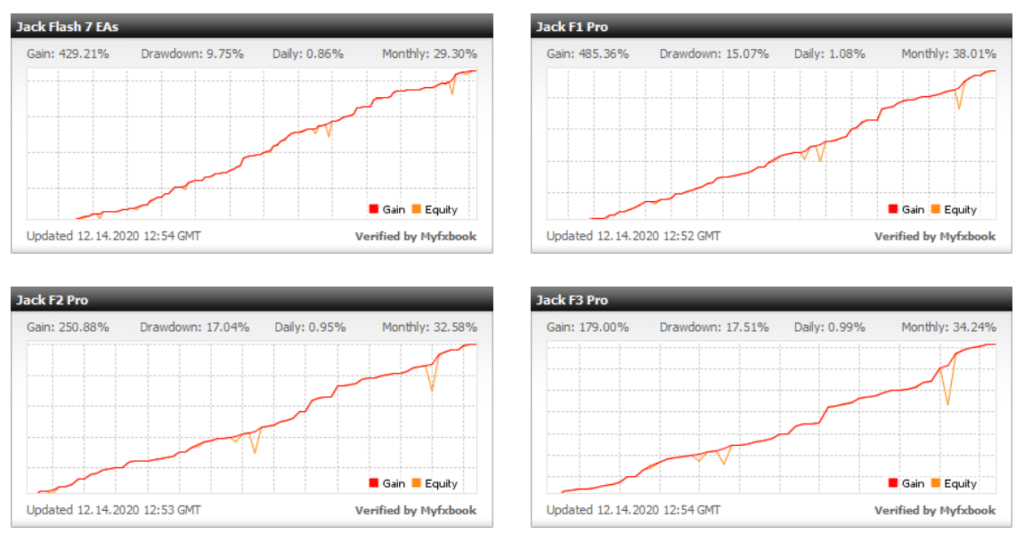 We have four myfxbook widgets from dev's live-trading accounts.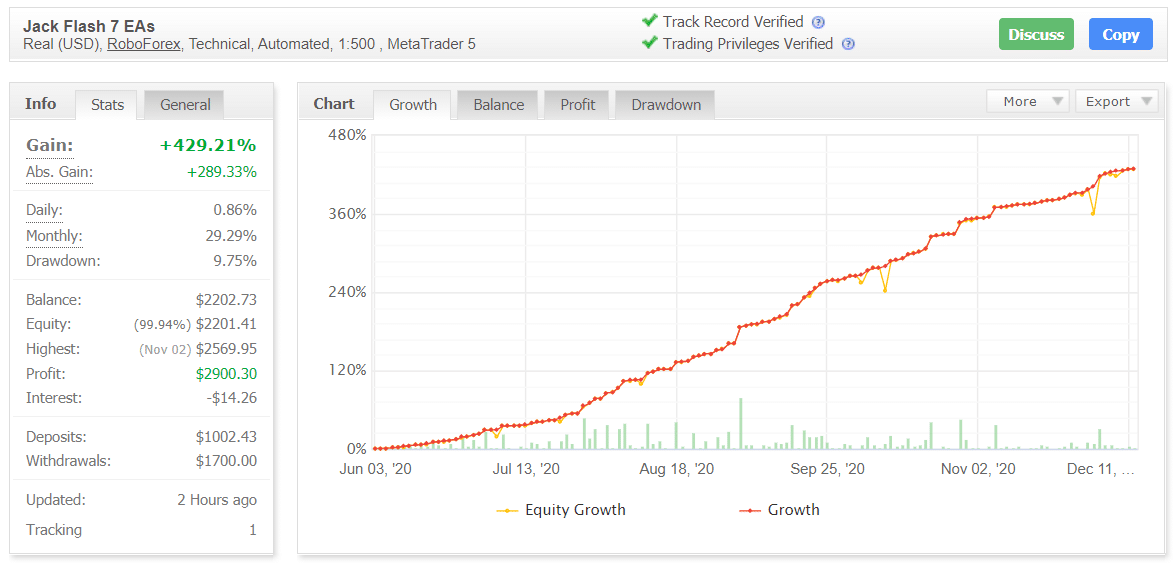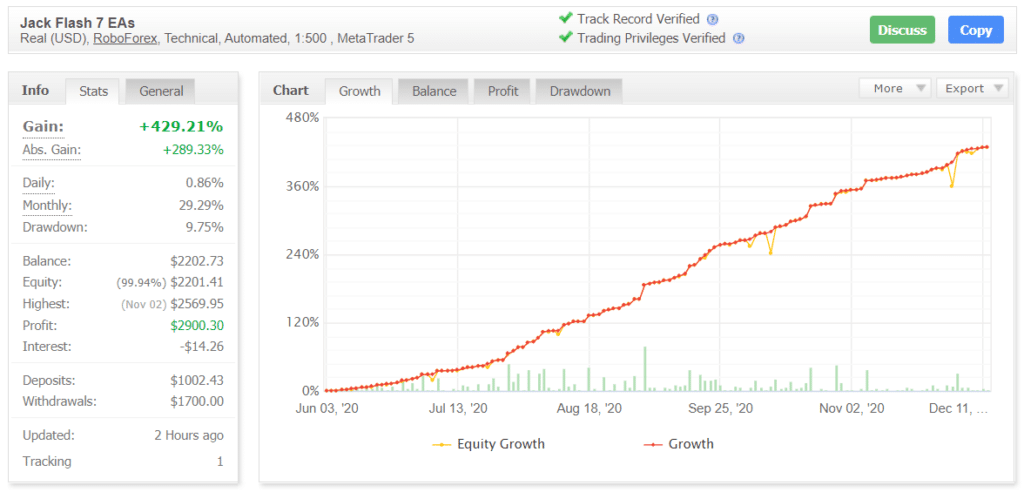 This account united seven EAs (several of them were removed from the presentation several weeks ago). The robot runs a real USD account on RoboForex automatically with 1:500 leverage on the MetaTrader 5(?). It was registered on June 03, 2020, funded at $1002.43, and withdrawn at $1700. The absolute gain has become +429.21%. An average monthly gain is +29.29%. The maximum drawdown is 9.75%.


Screti Forex Robot closed 1664 deals with 3617 pips. An average win is 7.05 pips when an average loss is -13.40 pips. The win-rate is 78% for Longs and 74% for Shorts. An average trade length is over five hours. The Profit Factor is 2.90.


The robot focuses on trading EUR/CHF (wasn't announced) and EUR/USD. Most traded and most profitable was EUR/USD – 1135 deals with $2509 of the profits.


The robot trades all day long, focusing on working during European trading hours.

The EA opens most trades between Tuesday and Thursday.


It runs the account with medium risks to the balance. For losing 10% of the balance, the EA has to lose 57% deals in a row.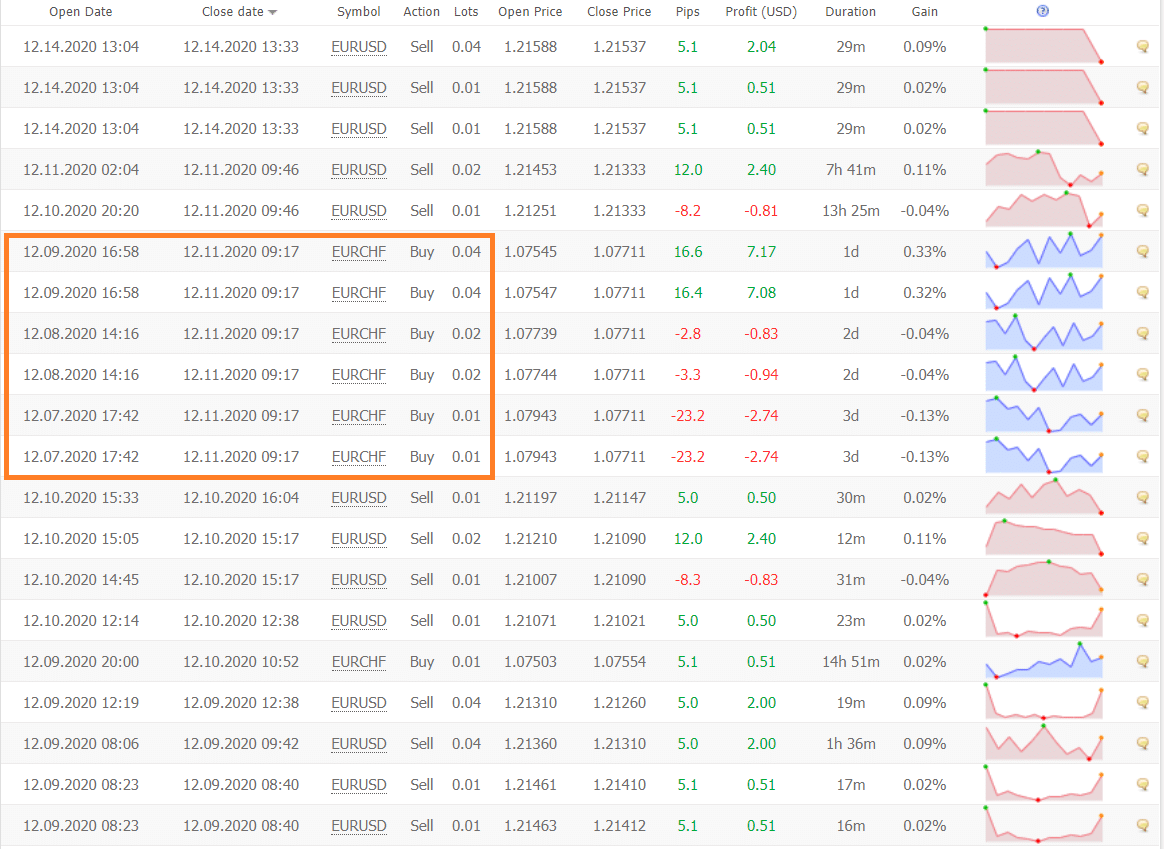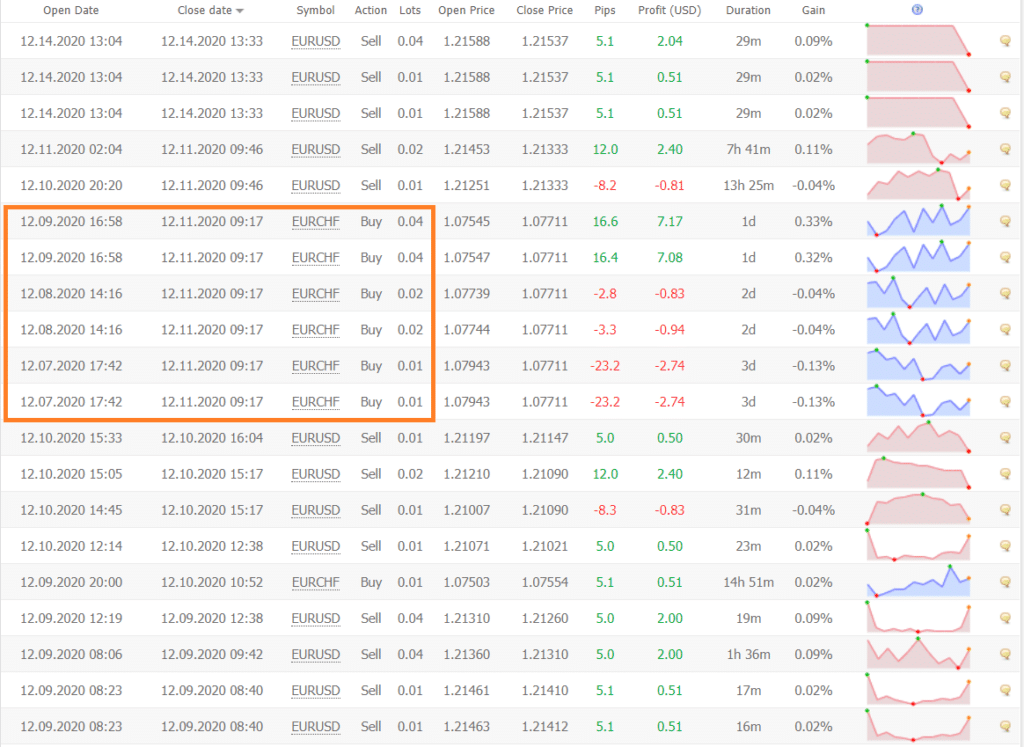 From trading results, we can see a Grid plus Hedge and Martingale combo. The developer hid this info from us.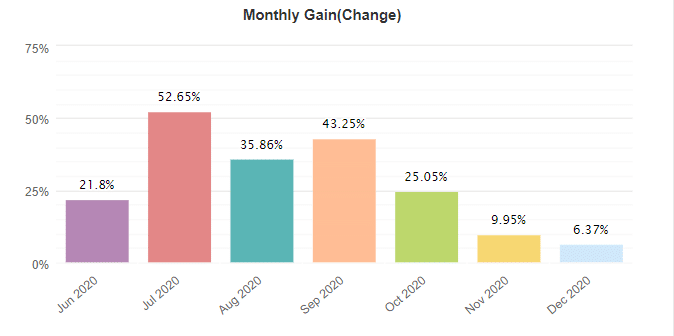 Since the start of trading, all months have been closed with profits.
Other notes


The developer suggests we use one of these brokers. It's quite rare to see that they're not featured by a referral link.
People feedback


We've googled for Screti and founded his account at the MQL5 forum. He has a small rate (1060), 525 friends, and six master accounts to sell copy-trading services.
Wrapping up
Advantages
Real account trading results
There's a profile on MQL5
There's an option how the get the EA for "free"
Disadvantages
Good-for-nothing presentation
The dev mentioned EUR/USD but runs three symbols
Grid, Hedge, and Martingale are on the board
No people's feedback provided
Mario Screti doesn't sell EAs through MQL5
No money-back-guarantee provided
Summary
Mario Screti hid the fact that the EA is a mix of many risky strategies that cannot be acceptable for many traders. The presentation says nothing about settings, strategies, settings, money-management advice, refunds, and so on. It's not professional to hide so much intel from potential customers.