Velocity Finder Neural Trader is an indicator that was designed based on the "best trading strategies." We have huge concerns about this statement. The presentation includes some explanations.
Is this robot a viable option?
The system looks like a pure scam. The presentation doesn't look trustworthy. We have no backtest or trading results provided. We have a few of our questions answered. The indicator costs insane money compared with the similar trading solutions on MQL5 or Forex Store.
How to start trading with Velocity Finder Neural Trader
The presentation doesn't include extended explanations about the system: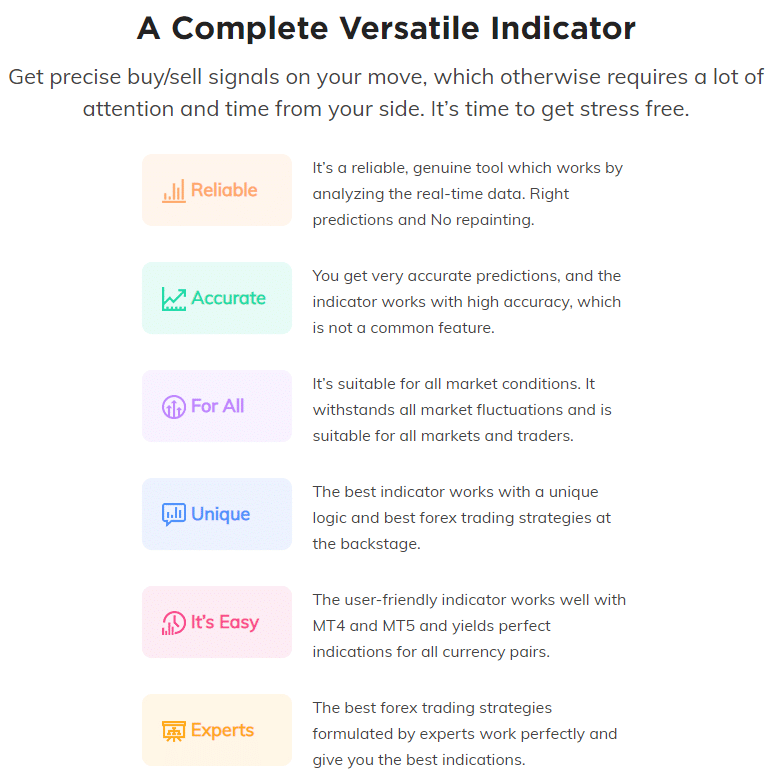 The indicator analyzes the market 24/5 and informs us about when it's the best time to jump into a new trade opportunity.
After receiving a signal, we can open a trade manually or skip this trading opportunity.
It analyzes market data in real-time.
The system doesn't repaint signals after providing.
It focuses only on signals with a high accuracy rate.
It can handle various market conditions.
The system trades all trading styles and levels of experience.
We have a Price Action trading strategy behind the system.
We are allowed to use it on MT4 and MT5 platforms.
The strategy was well-back tested before it was released.
We couldn't find backtest reports on the site.
We can start using it without any previous trading experience.
Anyway, the trading strategies behind the system are not revealed.
The indicator can work on any time frame and any currency pair.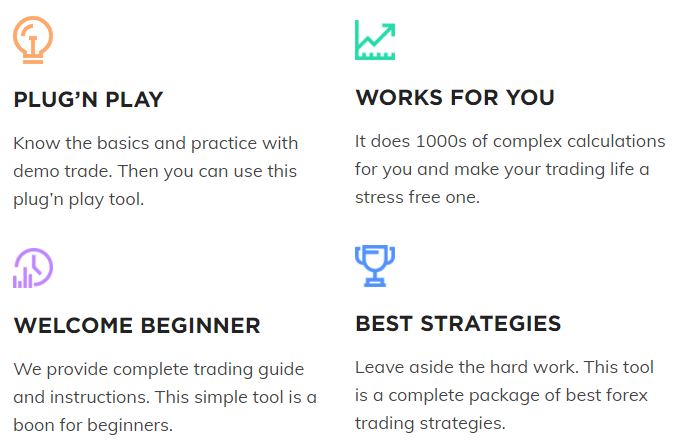 The indicator uses unique analysis patterns for prediction.
There's a welcome and 24/7 support.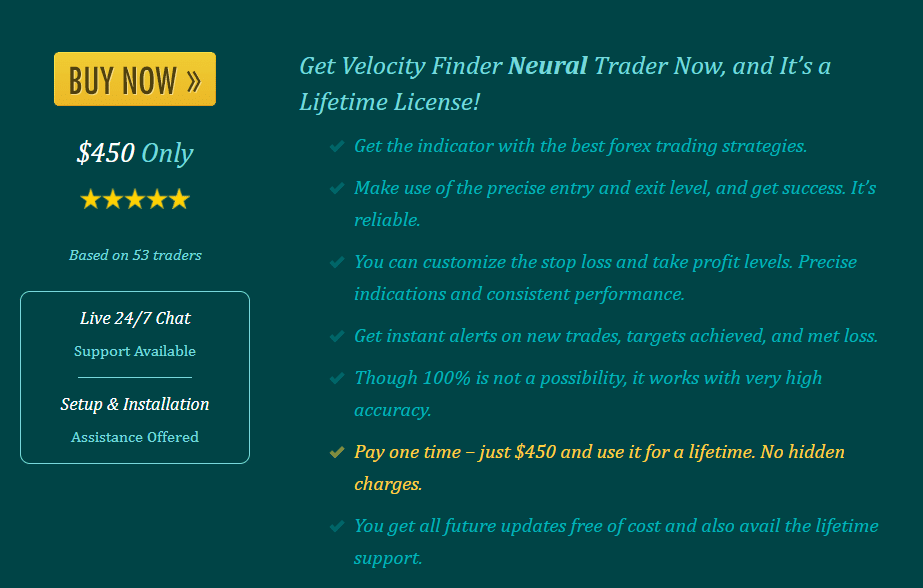 The final price is a pure scam. Any indicator can cost that much – $450. The common price is always less than $100. It's quite suspicious when someone asks that much for a common indicator that only provides signals but doesn't trade for us. The package is featured by an indicator and free updates. The support is delivered via chat one-to-one.
Velocity Finder Neural Trader Backtests
We have no backtest reports provided. It's a huge con because the developers didn't even convince us that the system was well tested before it was released. At the same time, we don't know if they own the system or resell it. Lacking backtest data doesn't allow us to plan our future trading performance.
Trading Results

Instead of verified trading results from a demo or real account, we have this joke. It's a huge con because the developers don't make money using their system. They have funds to trade, but they avoid this. It can mean that the system doesn't receive a sophisticated design. At the same time, we have to know what we can expect from real or at least demo account trading activity. The results should provide us with info about an accuracy rate, the best and the worst trade results, profit factor, total growth, drawdowns, leverage, broker, terminal, monthly gain, and average trade length. Not providing this intel is disrespectful.
Other Notes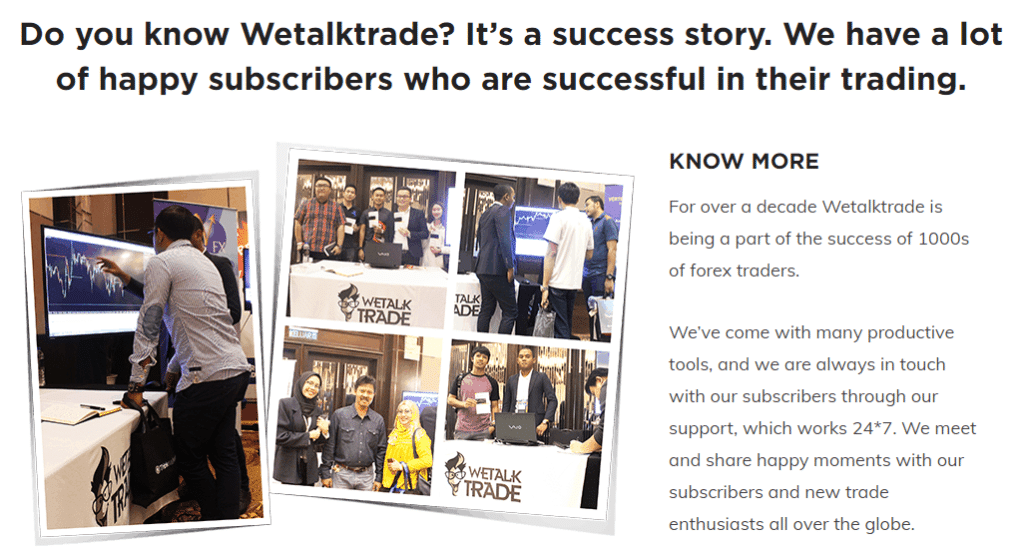 We have several pictures of their participation in some events. It's nothing because we don't have links on their social network profiles. They sell the indicator for an insane amount of money, so they must keep a high level of transparency. Alas, we have no transparency at all.
People Feedback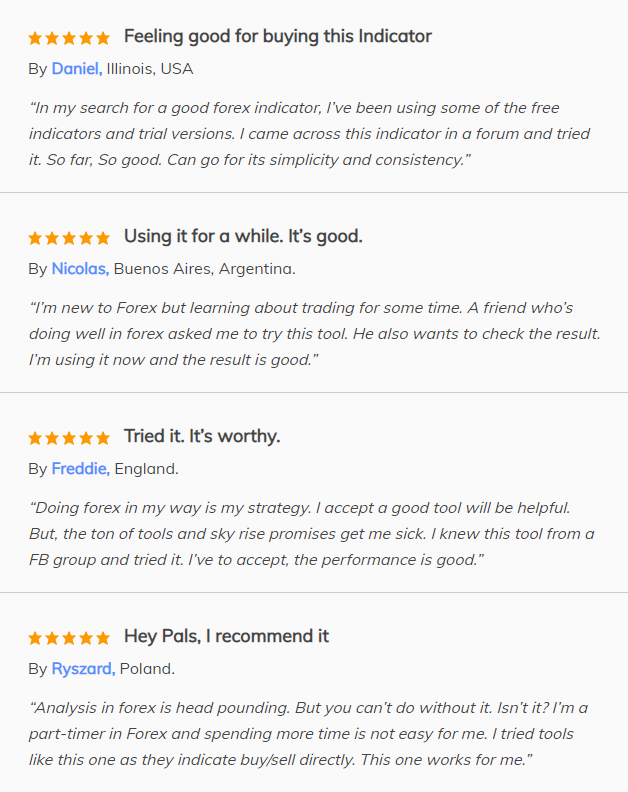 The presentation includes testimonials from faceless people. We are not sure they are real. Most likely, they were published when the site was launched.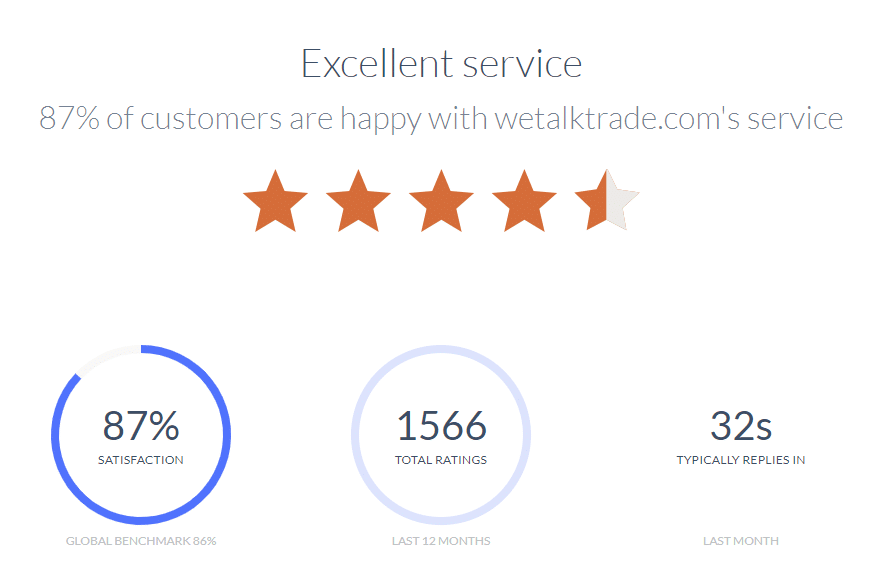 The same can be said about these statistics. There is no clickable data behind it. The response time sounds like a joke too.

We have a page of the Wetalktrade company on Forex Peace Army. The rate is 3.7 based on 33 reviews. There are warnings about fraud promotions.


People who like this service neither signal accuracy and profitability nor support that forces people to buy their indicators from time to time.
Wrapping Up
Advantages
It's easy to note that the service is a scam
It's easy to note that the service is a scam
Disadvantages
No team revealed 
No settings explanations provided 
No backtest reports provided 
No trading results shared
High pricing
No refunds provided 
People testimonials are horrible
Summary
Velocity Finder Neural Trader is an indicator that informs us when to open an order on the Buy or Sell directions. The presentation tells us only about the indicator and how cool and useful it can be. We have no backtest or trading results provided. The pricing is insane and unfriendly. There's no money-back guarantee provided.