Is Z Trader FX EA good to go?
Let's check how Z Trader FX EA is good in a brand-new review. The first we can see in the presentation are free (?) installation, supporting the MT4 brokerage account, recommended deposit is $100/0.01 lot, and free updates.


Here the most common info about the robot. Z Trader FX EA doesn't use scalping of averaging.
Testing strategies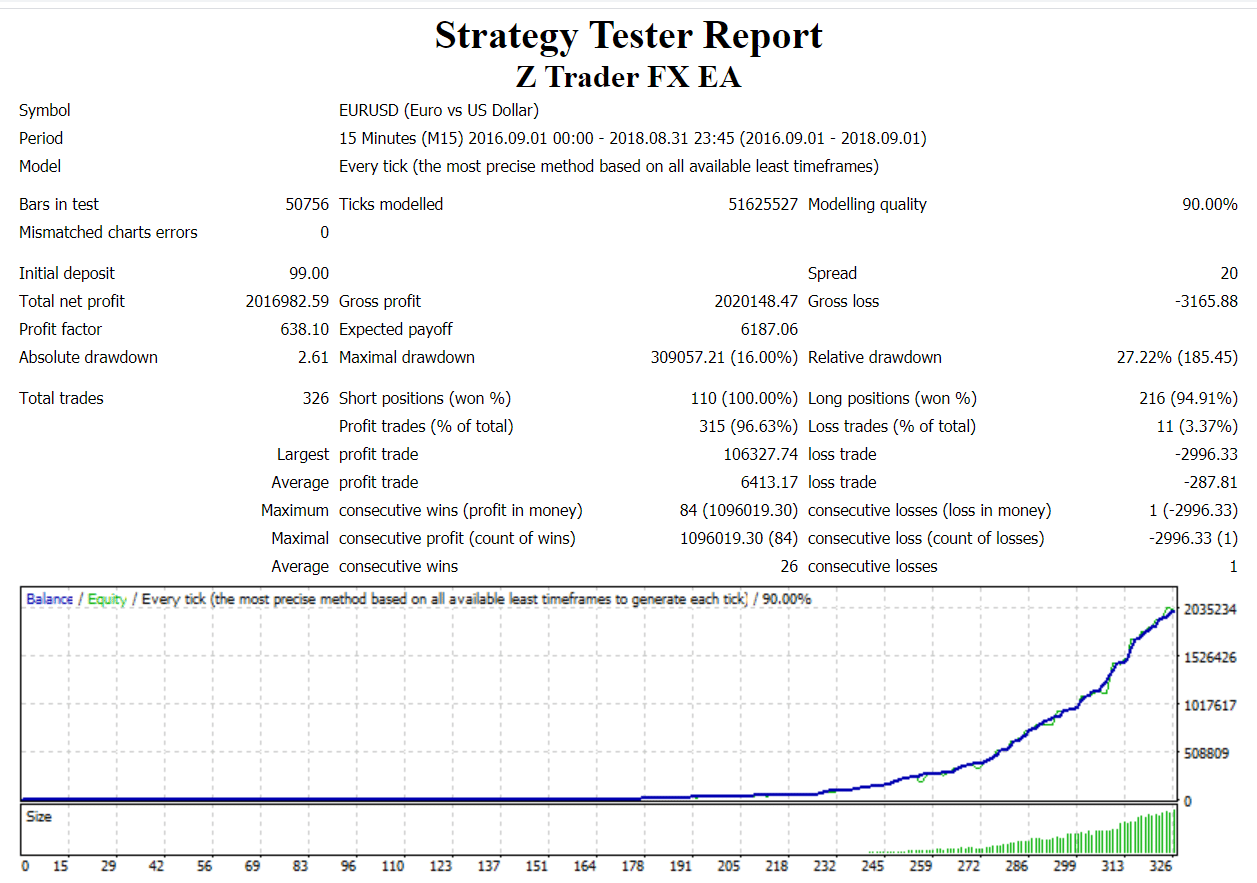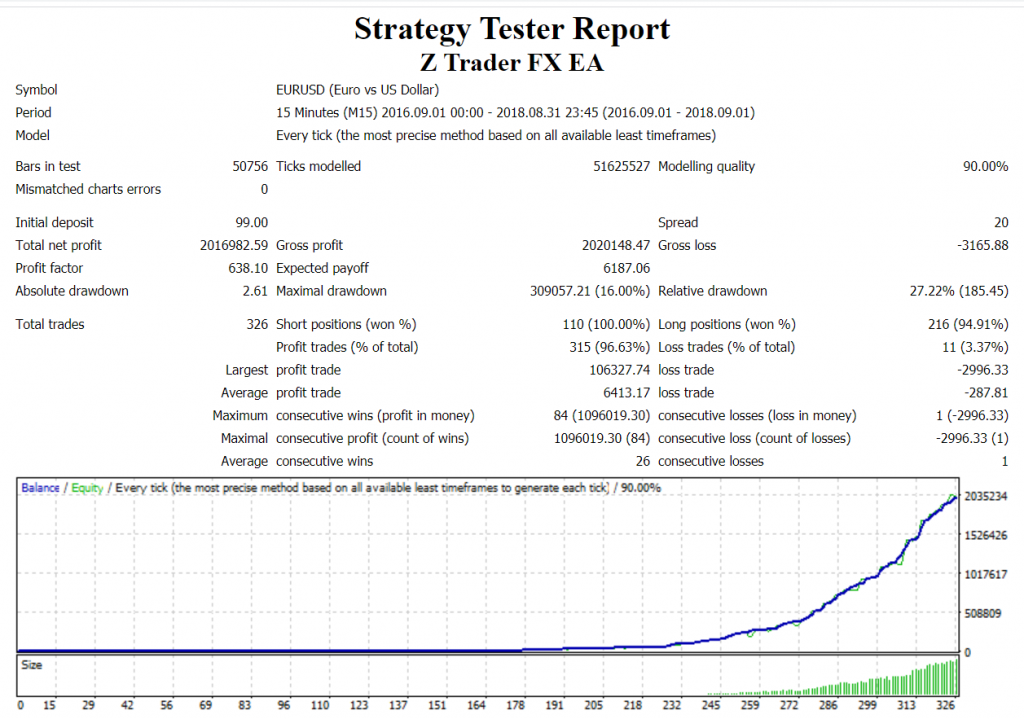 So, what we've got. The strategy has been tested on the EUR/USD currency pair. The period has been two years, trading on M15 frame with every tick modeling. The robot performed quite well, having won 100% of short positions and 95$ of longs. The max drawdown has been 16%. The average trade profit has been $6400, loss $287. The profit factor was 638.
Real account trading results


We have a real RUB account with Z Trader FX EA applied to it. As we can see from the chart, the robot can trade smoothly and almost predictably.

The robot trades only one currency but has overwhelmingly high win-rate equals 87%.


If we check direction, we can see that selling gets wins in 95% cases. The net profit from selling is twice high than from buying.


The robot performs just a single strategy.


In scalping days the robot place twice fewer orders.

During almost two years period, total return equals $425% and that is very well. The monthly return is huge as well and equals 14.5%. Peak drawdown is very-very low (5.1%). The profit factor is impossibly high – 13.13. It's really brilliant to get this profit with these DDs.

The money management system works well too, because the average loss (-$93) is twice low than the win ($185). The risk of ruin 0.3%.
Z Trader FX EA price
The robot costs nothing comparing with the results it shows.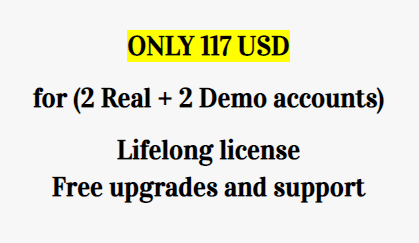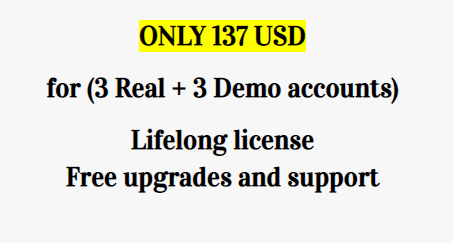 So, for $120 we'll get 2 real and 2 demo accounts. For $140 3 plus 3 accounts.
Summing up about Z Trader FX EA
Pros
Backtest provided
Impressive results during two years of real account trading
Low drawdowns
High-profit factor
Good money-management system
Stable and predictable performing
Low price comparing with results
Cons
One strategy
One currency pair
No money-back guarantee
Lack of feedback across Google

We'd like to notice those results are impressive. +425% of the gain during 500 days with 5% DDs is a very solid result. From the other side, the robot performs just one currency pair and one strategy. The average win/loss proves that the robot is able to manage funds wisely. The devs provide demo accounts in the packages, so, you can try it safely. If you don't like results $120 is not so big money, so, you're good.