What do we know about Forex Incontrol Reborn?
Welcome back! We've prepared a Forex Incontrol Reborn review. There's a short presentation on the official site.
The robot has got some brand-new features: accelerator mode, drawdowns control, two currency pairs allowed to trade, and risk diversity.
Forex Incontrol Reborn's features
Really a great feature is that the robot can work well with other EA on the same account at the same time. Devs said that it traded little but profitable and this is true. So, combining this EA with the robot that trades frequently is a kind of a smart decision.
The main feature of the robot are:
easy to set it up
fully-automated trading solution
two currency pairs are allowed to trade
drawdown control
Three types of trading
Verified 2-years trading results
14-years backtest results with the acceleration mode on and off
Myfxbook trading results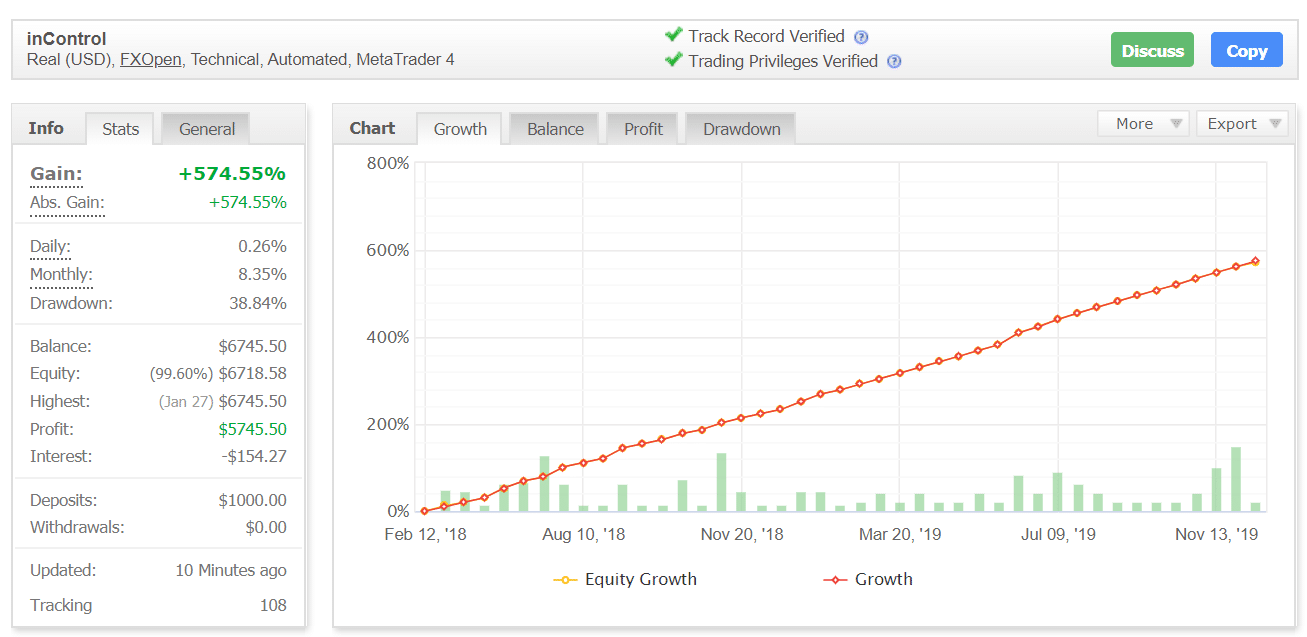 The next in the presentation goes the link on the official myfxbook account. So, how good the robot trades?
As we can see, the robot runs the real USD account using FXOpen as a brokerage company; doesn't use leverage and work on the MetaTrader 4 platform. The average monthly gain equals 8.35% with high drawdowns almost 40%. The account has been created two years ago, and during the period, the robot has got +574% of the gain.


The robot trades little trades but an incredible amount of pips: 2715 pips for just 95 performed trades. The worst trade has been -$233 the best +$541 it can mean that money management system works well and the stop-loss and take-profit features are well-designed. The average win-rate is between 73% and 79%. The profit factor is brilliant and equals 4.21. The average trade length is 8 days.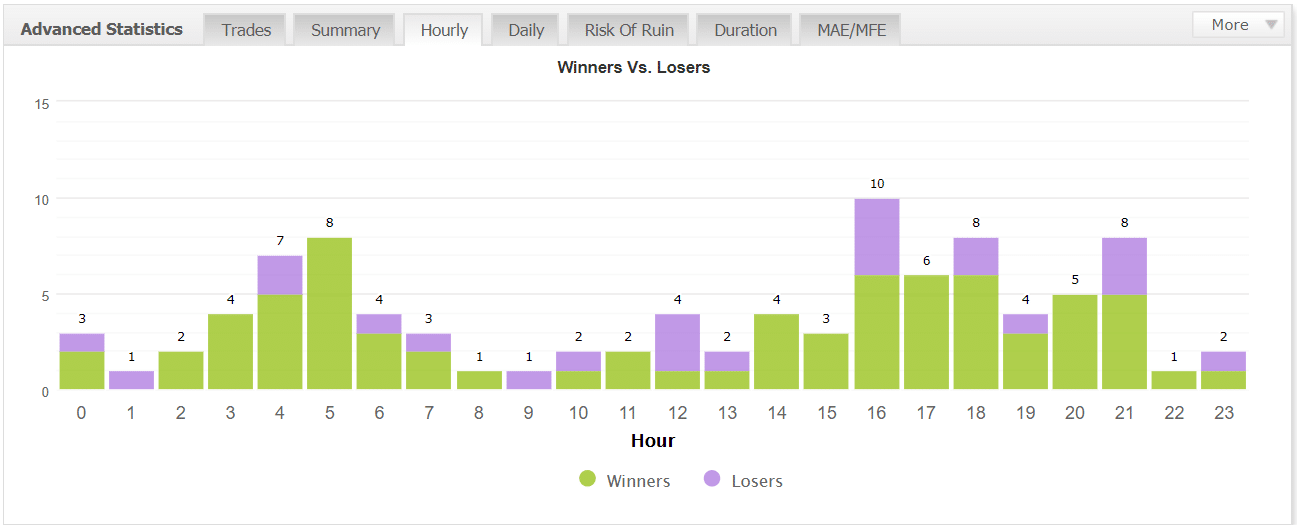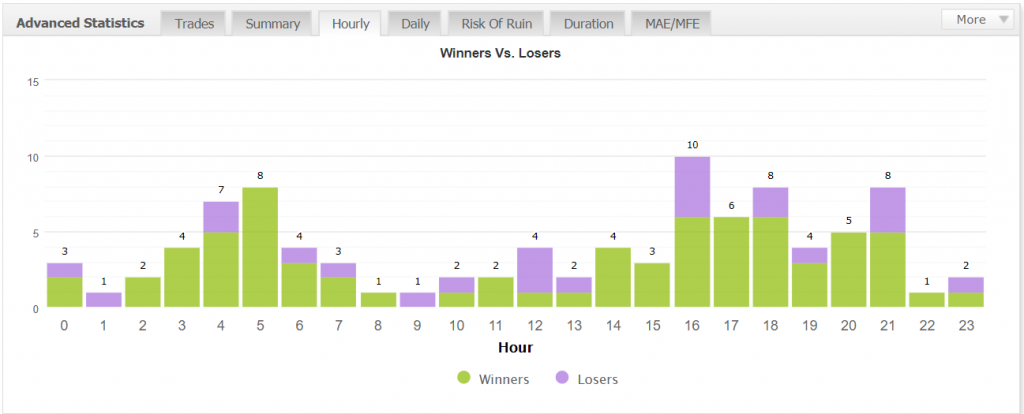 The robot doesn't trade scalping and end-session hours.


Forex Incontrol Reborn works with little risks.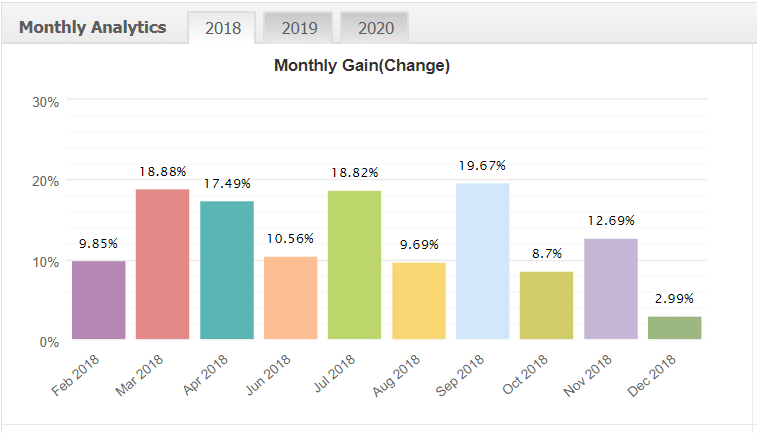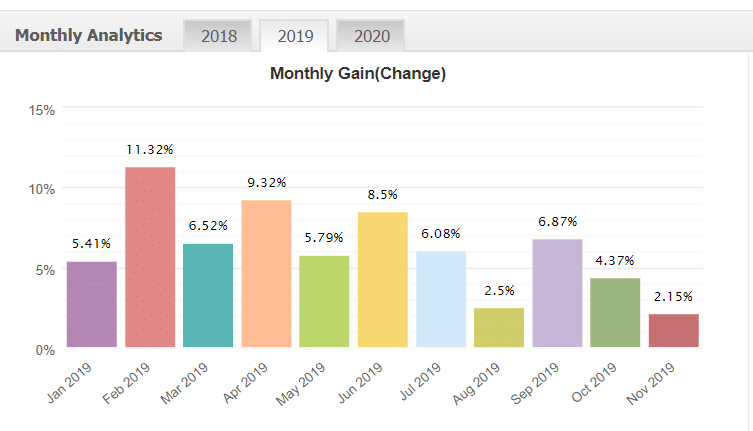 During the whole life period, there has been no month with a loss. The profit vary depending on the month.
Strategy backtesting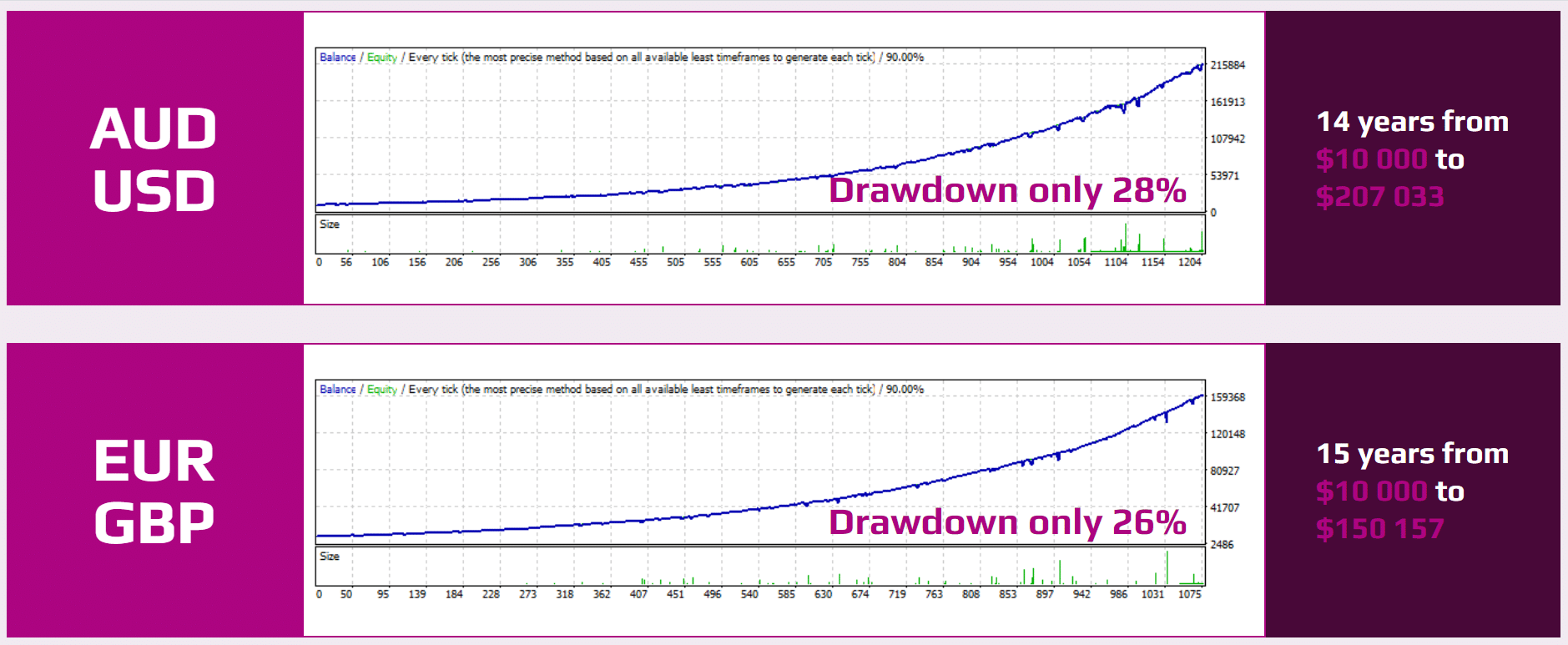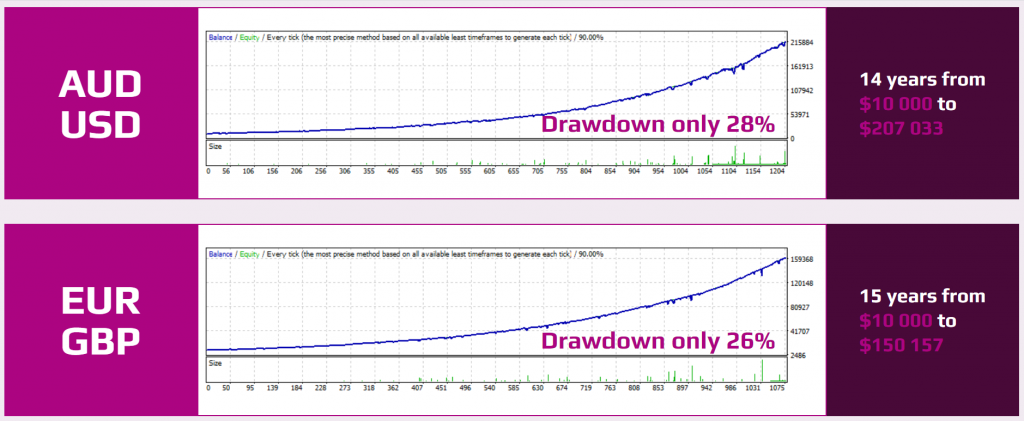 And some backtests with the acceleration mod applied.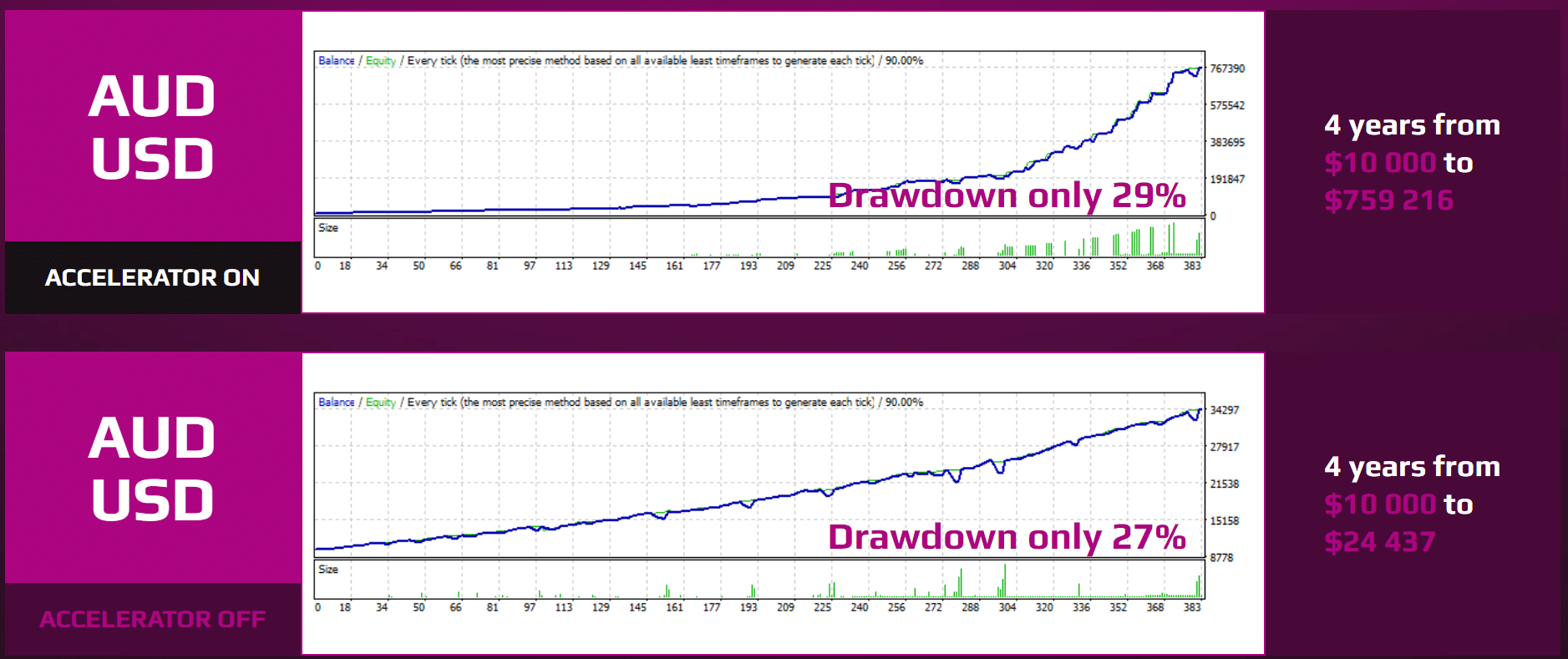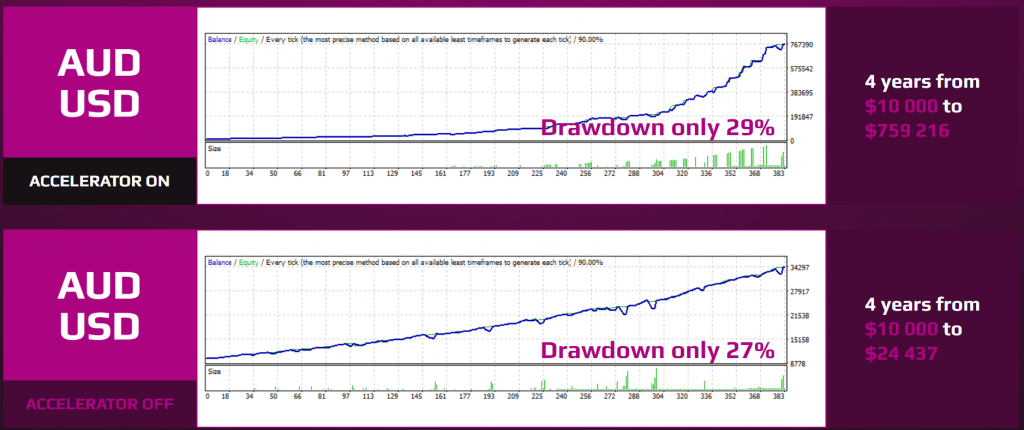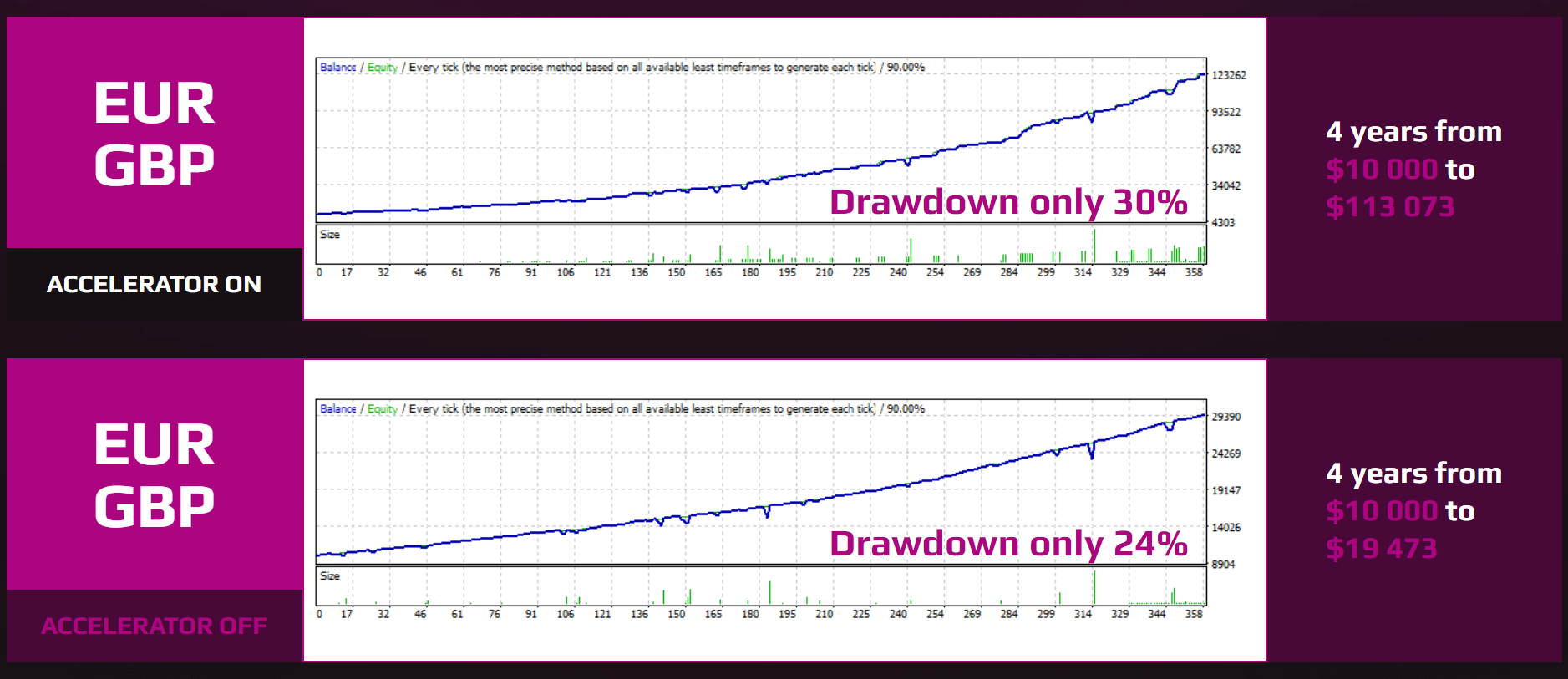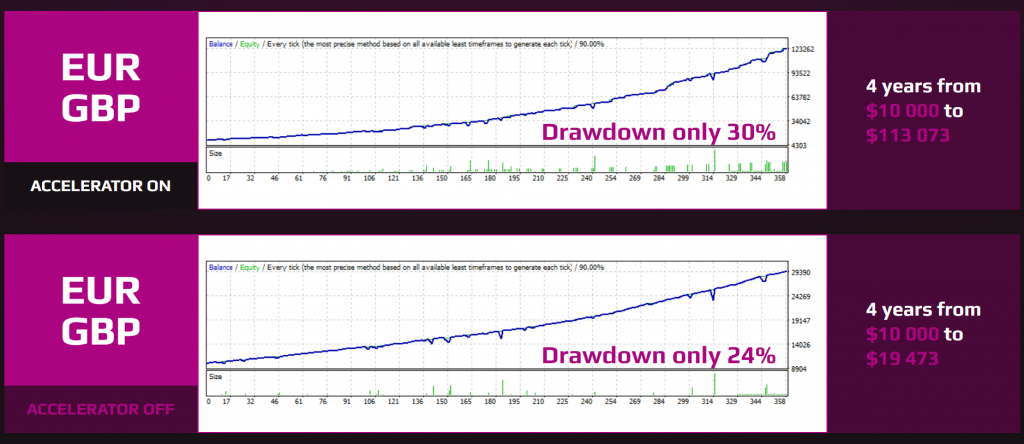 As we can see, the final profit varies in times with the mod "on" and "off".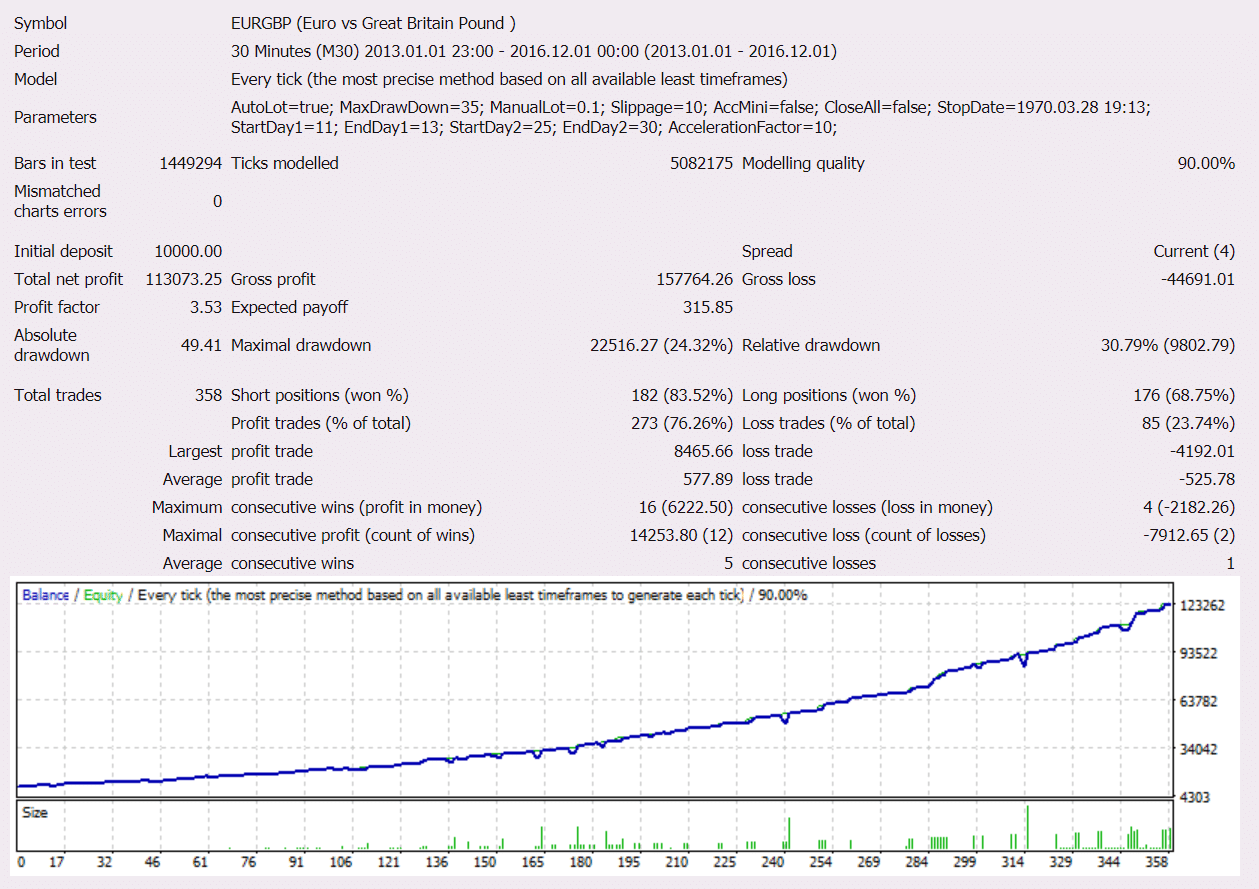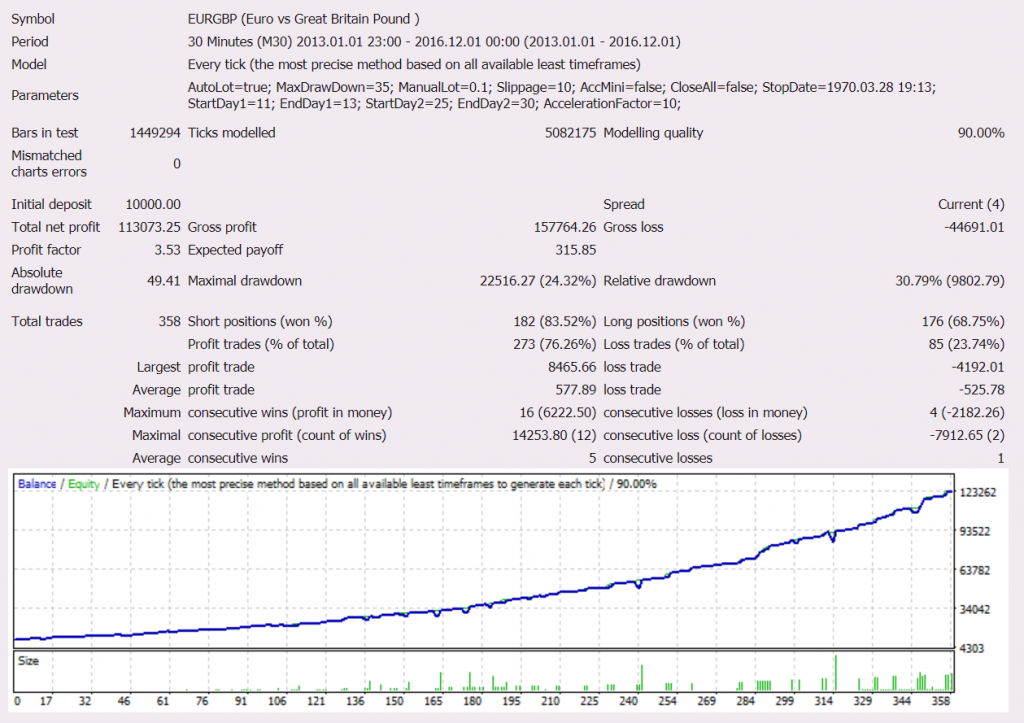 They're backtesting results of EUR/GBP currency pair with acceleration mode on. The time frame has been (M30), max drawdown equaled 35. The robot managed to raise a $10000 deposit to $113073. The profit factor has been 3.53 and absolute drawdown 49.41. The short position win rate is 84% and longs just 68%.
What's the price?
The common version costs $220 and includes a live account. The acceleration mode version costs $270 and includes a live account. After paying, we'll get Forex InControl Reborn EA robot, detailed user manual, free updates, and, as well as, free 24/7 support.
Wrapping up about Forex inControl Robot
Pros
Solid profitability
Two-years of live trading with no months lost
Little trades have been performed but huge amount of pips
The backtest with various currency pairs and acceleration mode on/off provided
Well-designed money-management system
Acceleration mode addition
Welcome presentation (you're not pushed to buy it ASAP)
Capable with other EAs
Cons
Lack of people feedback across forums
Mid-price
Lack of strategy explanations
Lack of acceleration mode explanations
Lack of "Conservative, Normal and Aggressive styles of trading" explanations

We'd like to say it may be a good robot to check. Two years of well-profitable tradings with mid-DDs and all moth with the gain is something. The devs provide little info about strategies, acceleration mode, and styles of trading. If you're ok with trading blindly so, it's up to you. As well, don't forget that robot trades well because its devs know everything about setting, so, you may not have proper knowledge for this."
Our rating for InControl Reborn Robot