Zen Scalper EA is an expert that has a simple presentation that couldn't provide us with all required explanations. The main statement is "Zen Scalper EA: No Delay, No Hassle, No Missed Profits. Get Best Profits with Zen Scalper EA." As the system is new, these claims look quite brave. Let's check them up.
Is this robot a viable option?
We don't know all details about it and we don't have at least half a year long trading results to be sure that we are safe with this solution.
How to start trading with Zen Scalper EA


We have a group of nine claims and features. Some of them we systemized in the following list.
The system was designed to run charts completely automatically for us.
We can be profitable in a short period of time.
They are 100% consistent and reliable forex profits.
Every day is closed with profitable trades.
The system works with a "profitable strategy from experienced traders."
The details aren't revealed to check.
It can provide up to 100% accuracy.
The advisor will help us to achieve results that we will set for us.
We should rely on 24/7 live chat and email support provided.
The system promises low drawdowns focusing on our high goals.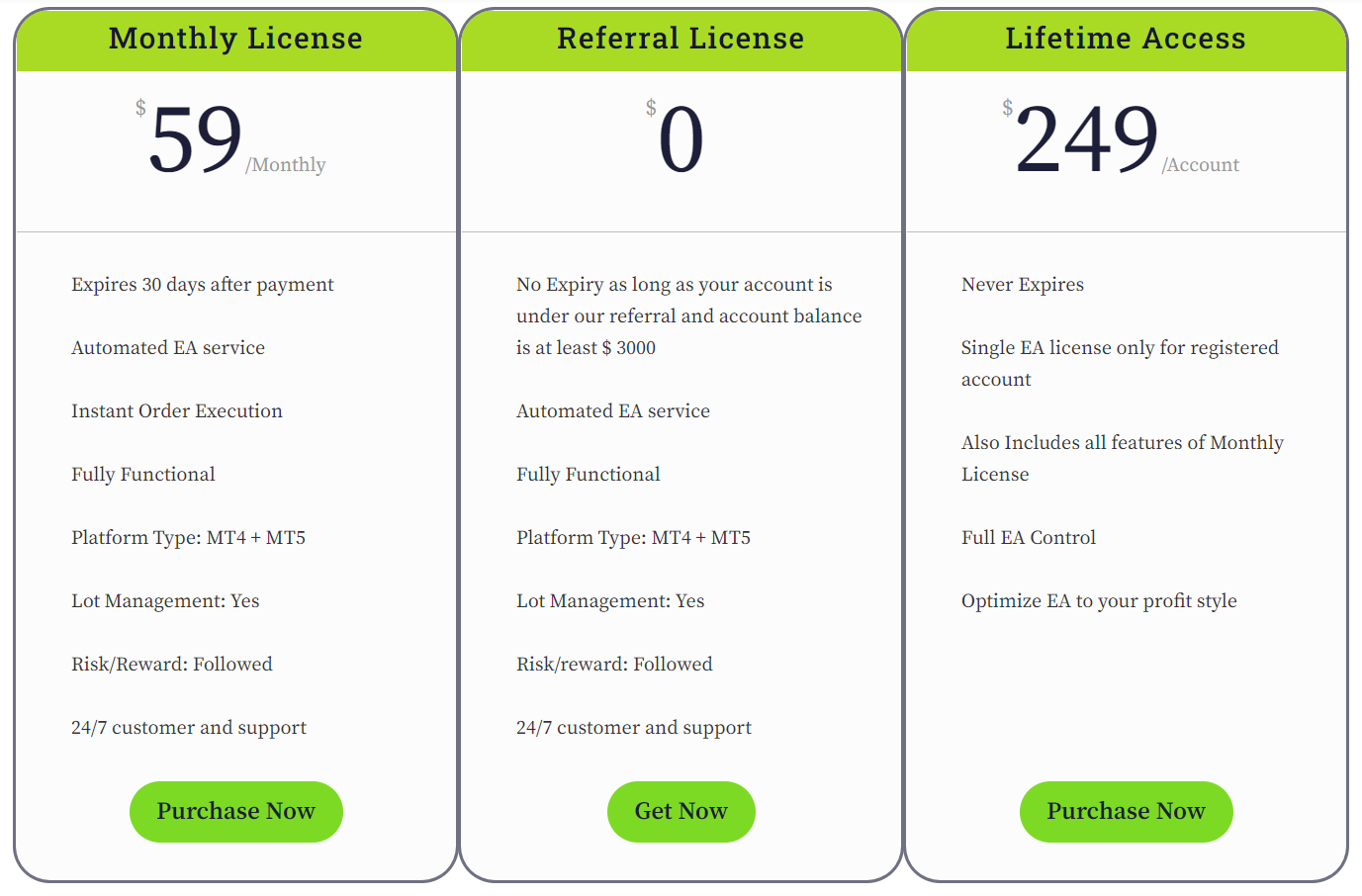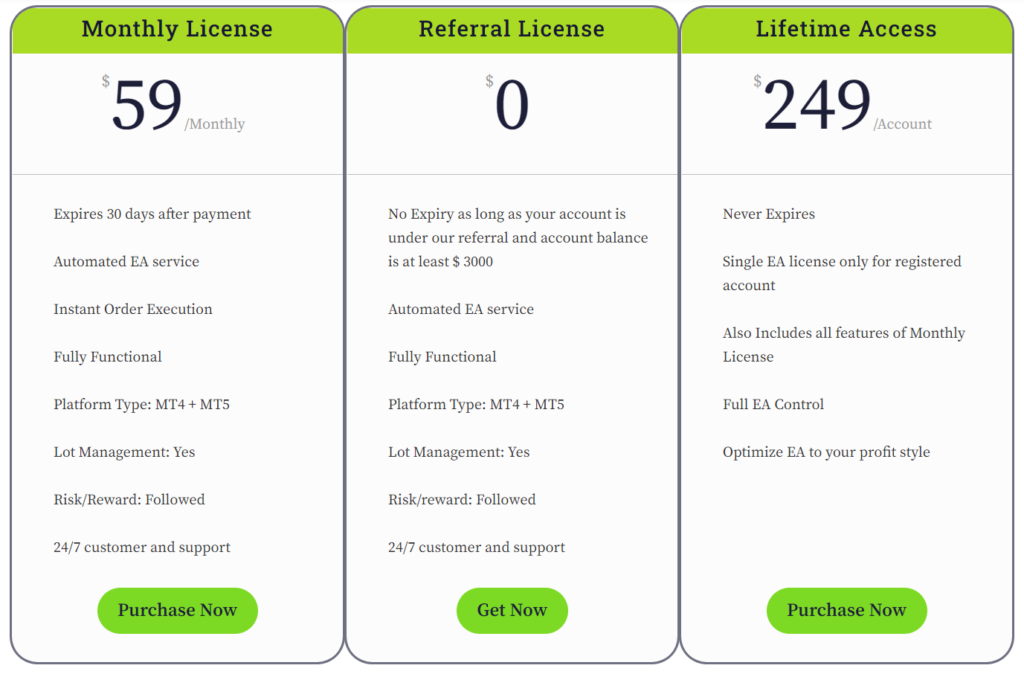 The system has several versions of the packages. We can subscribe for $59 monthly. This price is okay compared with others on MQL5 or similar sites. Everything will work automatically for us. The system can be used on MT4 and MT5 platforms. Developers provide us with 24/7 welcome support. We can be their referral, registering on a proper broker and and deposit the account at $3000 or more. The robot is sold for $249.
Zen Scalper EA backtests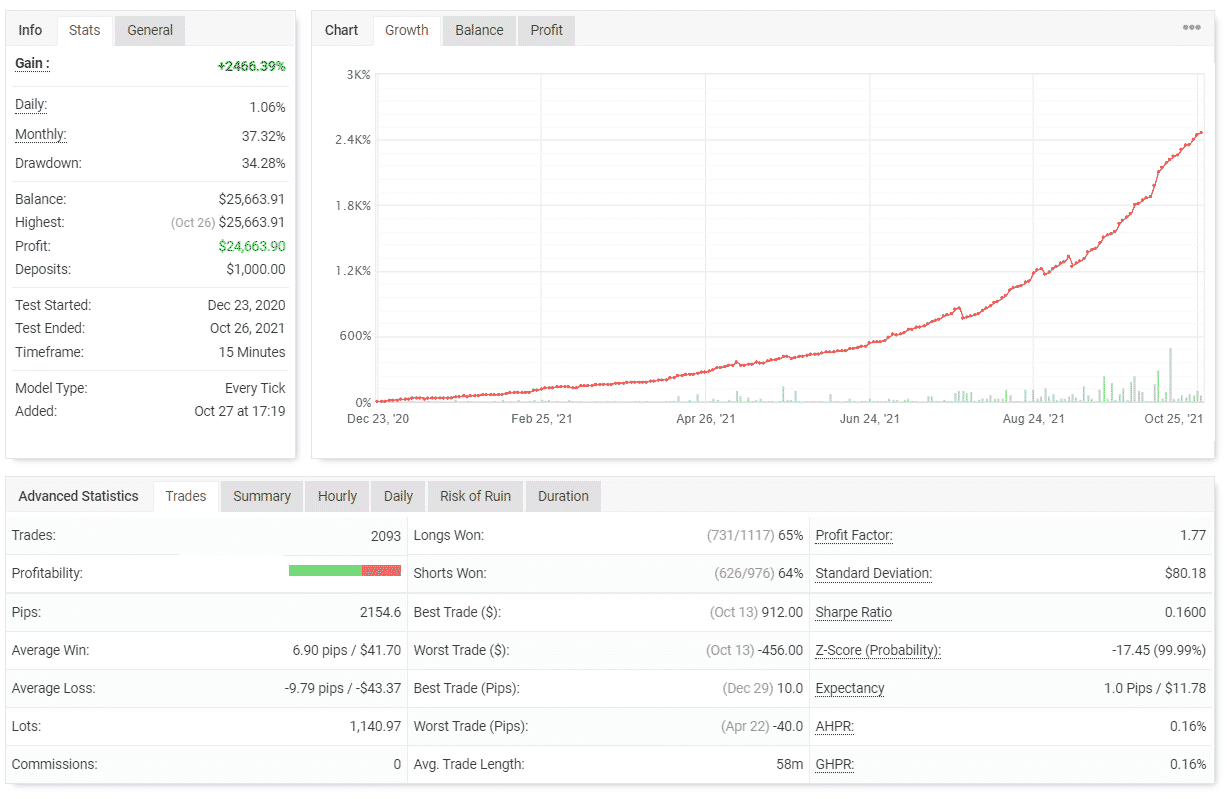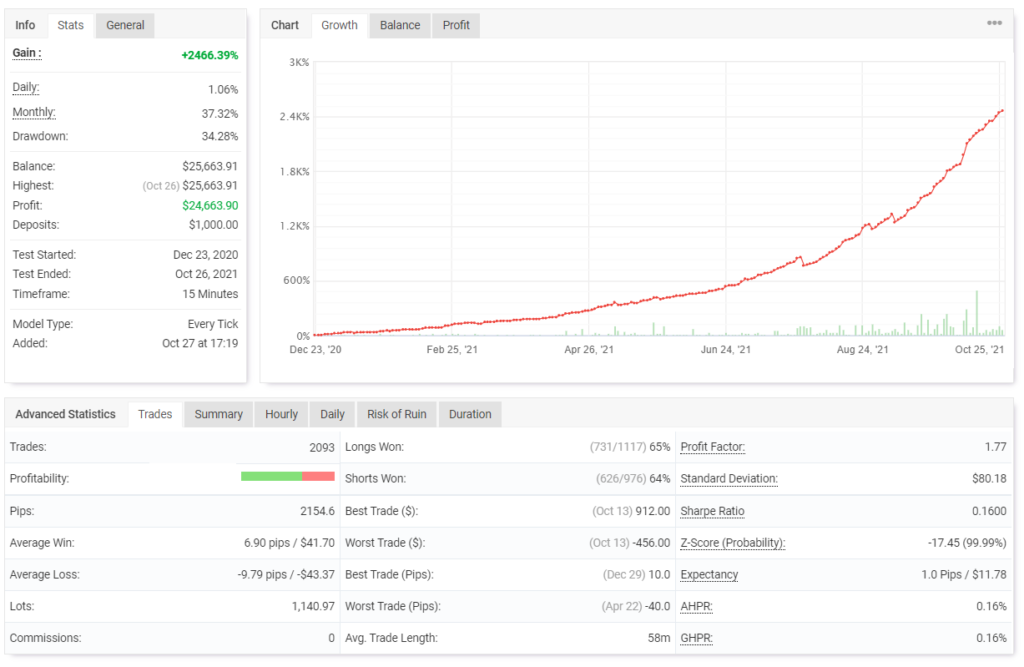 The system has a Myfxbook verified backtest report. It's the most extended way to pitch the system. We have an absolute gain at 2466.39%. An average monthly gain was 37.32% with significant drawdowns (34.28%). The data was chosen from the period between December 2020 and October 2021.
There were 2093 trades executed with 2154.6 pips only. An average win was 6.90 pips when an average loss was 9.79 pips. An average trade length is 58 minutes. The profit factor was 1.77.
Trading results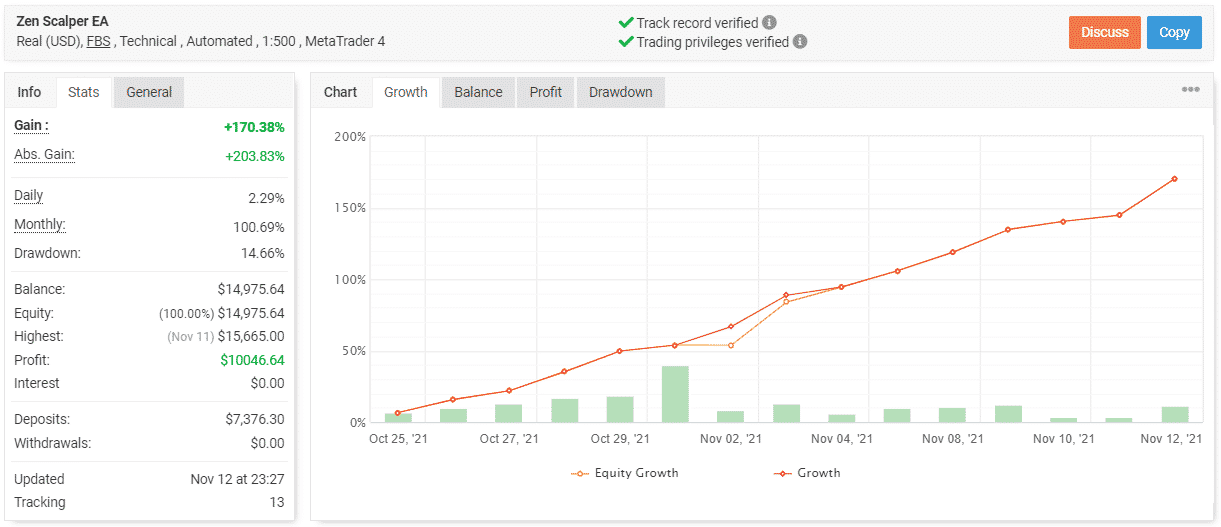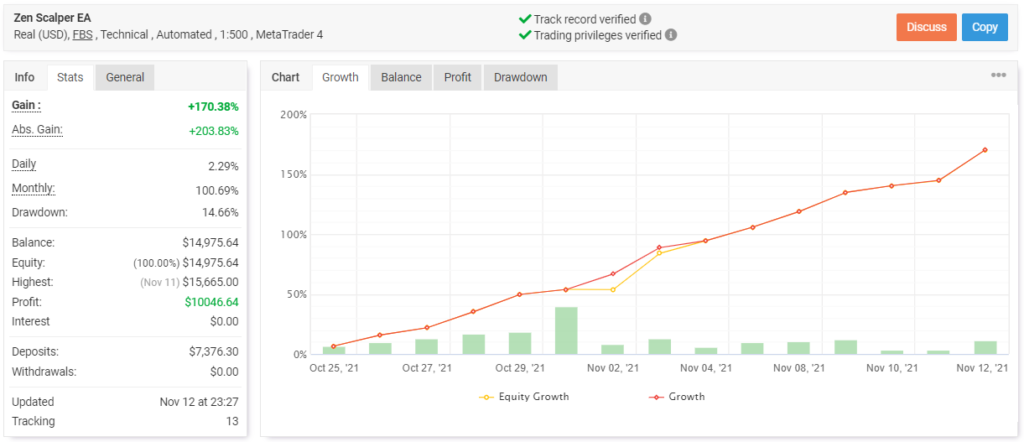 The advisor has its own account to work with real money. The account is created on FBS where the robot works automatically with 1:500 leverage on MT4. The account has a verified track record. It was created on October 25, 2021, and deposited at $7,376.30 Since then, the absolute gain has amounted to 170.38%. An average monthly gain is 100.69% with 14.66 drawdowns. These drawdowns are low for that big profit.


The robot had managed to close 234 orders. There were 1300.7 pips traded with 178.14 lots. An average win is 10.00 pips when an average loss is -9.24 pips. The win rate for longs is 72% when for shorts it's 84%. The profit factor is 3.88. It's twice higher than it should be for a paid trading solution.


The system trades only GBPUSD. The long direction is traded more frequently (149 deals) than the short one. It has also brought more profit – $5998.56.


The system works during the European session mostly.


Tuesday-Thursday are traded less than Monday and Friday.


The system works with medium risks but acceptable win rate.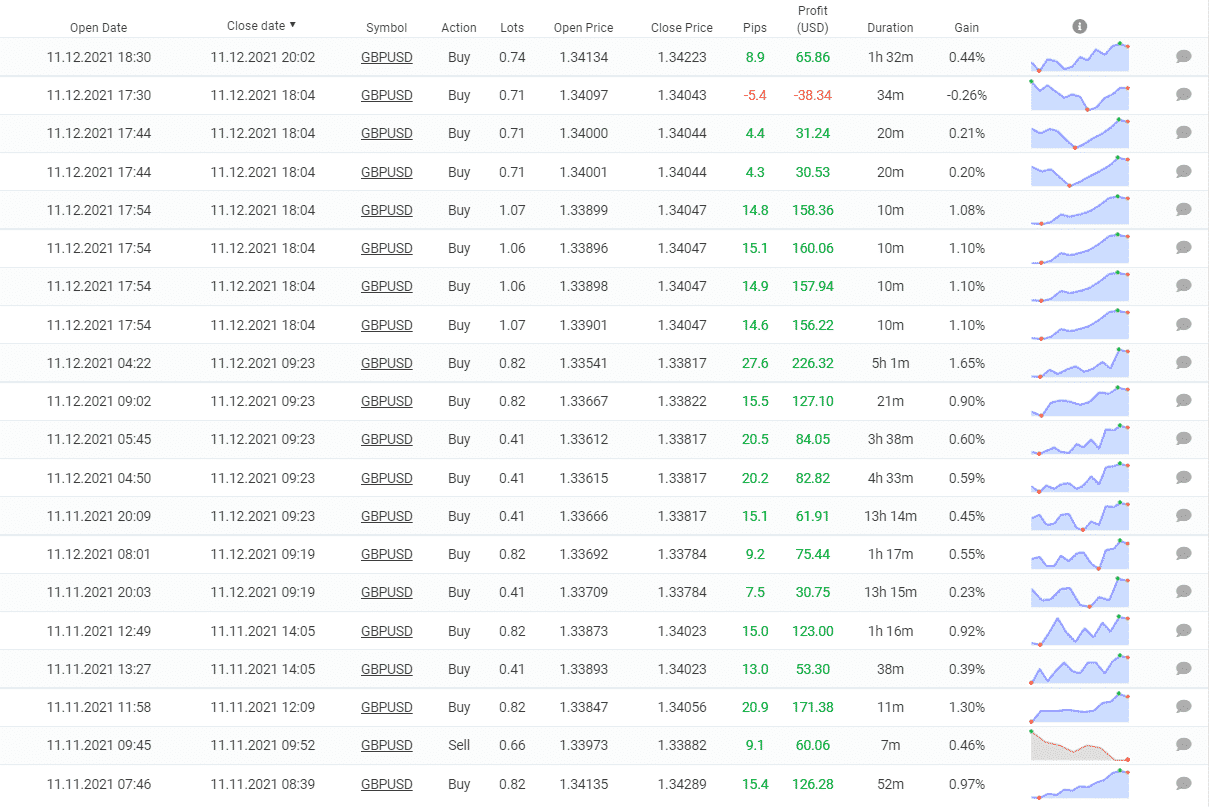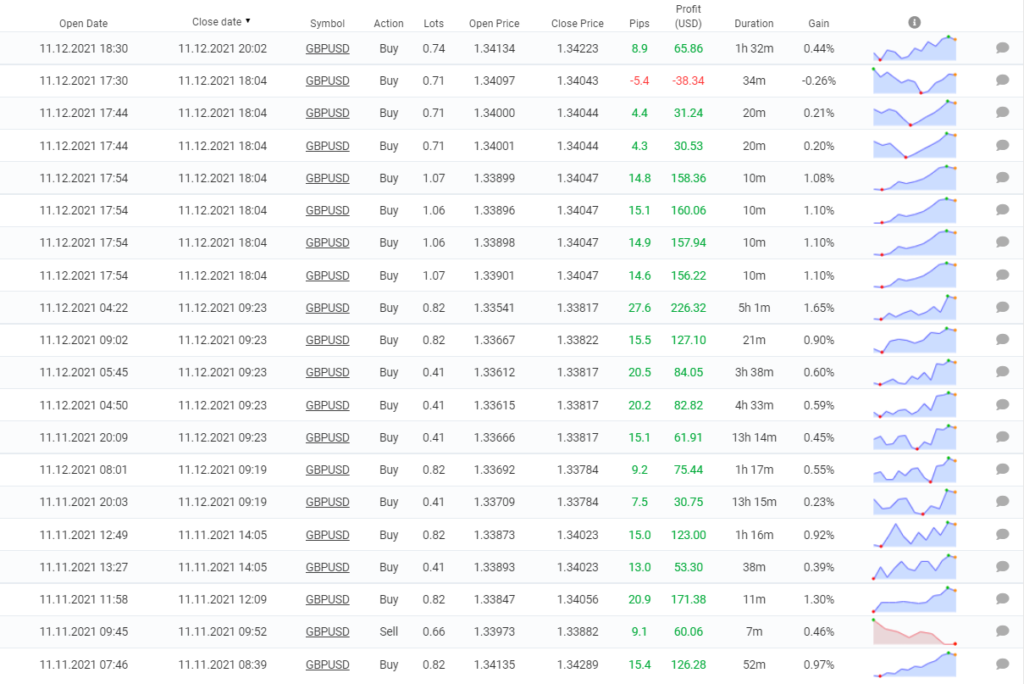 The system uses Martinnale on Grids of orders to make more profits.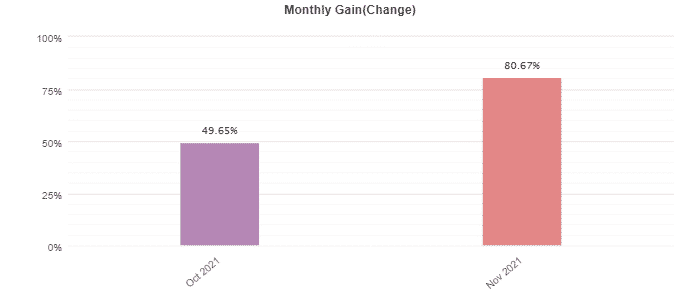 The advisor closed October 2021 in profit. November's trading results also look optimistic.
Other notes
The system is too young to be sure that it's not a scam. We have to keep checking it for half a year.
People feedback
Alas, the presentation doesn't include testimonials that would help us to know how the robot works on clients' accounts and if it is possible to repeat that success.
Wrapping up
Advantages
Backtest reports provided 
Trading results shown
A rental package is available 
A refund policy applied 
Disadvantages
No team revealed
No settings explanations provided 
No strategy details explained
Grid with Martingale strategies on the board
The presentation lacks testimonials 
Zen Scalper EA is an all-new trading solution that executes a risky combo of Grid and Martingale without mentioning this in their presentation. So, it's hard to trust the system blindly. We are sure that you have to wait for more upcoming trading results and testimonials.