Zenith is a Forex robot launched on 29th March 20021 that has a manual learning functionality. It can trade in multiple currency pairs and you can use it with the Metatrader 4 trading platform.
Is This the Perfect Forex EA That Can Win You Profits?
Zenith is sold on the MQL5 website where the vendor has provided us with a brief introduction to the system. We have a list of all the input parameters used by this robot, including a couple of links for the live trading signals. The presentation looks too brief, and we can see that much relevant information is missing from the MQL5 page.
Zenith has been developed by Olena Skrynnik, who is based in the USA. We don't know much about this person's background and credentials, or whether they have other people working alongside them. However, from their MQL5 profile, we can see that Olena has developed other automated systems in the past like Pepper, Humblebee, TradeFields, CoinTradefields, and others.
You can use this Forex EA for trading in different pairs like USD/JPY, AUD/USD, USD/CAD, EUR/USD, and USD/CHF. The robot does not place trades too frequently unlike a scalping system. According to the vendor it has grid parameters well.
This is not sufficient, however, when it comes to strategy insight, and we still have no idea what kind of trading scheme Zenith follows. Many traders look for information related to the trading strategy since it helps them evaluate the profitability of the system. In the absence of the same, many people might think twice before investing in this robot.
How to Start Trading With Zenith
Zenith is currently being sold for $99 and the vendor claims that they are offering the product at a discount of 50%. You can download a free demo version of the software if you wish to test its performance before using it for live trading. However, the vendor does not provide a money-back guarantee for this product.
This EA has been built based on the Artificial Bee Colony (ABC) algorithm. This is an optimization technique that is similar to how honey bees forage honey. What this means is that like in a bee colony where different types of bees have different functions, there are different parts of the algorithm tasked with different jobs.
So, while one bee checks the trading pattern, another one identifies problems by reading the graphs, and so on. The EA starts working from 12 PM on Mondays and according to the vendor it works best on the H1 timeframe. It is mentioned that you can use this robot for any type of account.
Since Zenith is based on a neural network, it has a fixed learning period where it studies the historical data. Following this, it carries out testing outside this learning period.
Zenith Backtests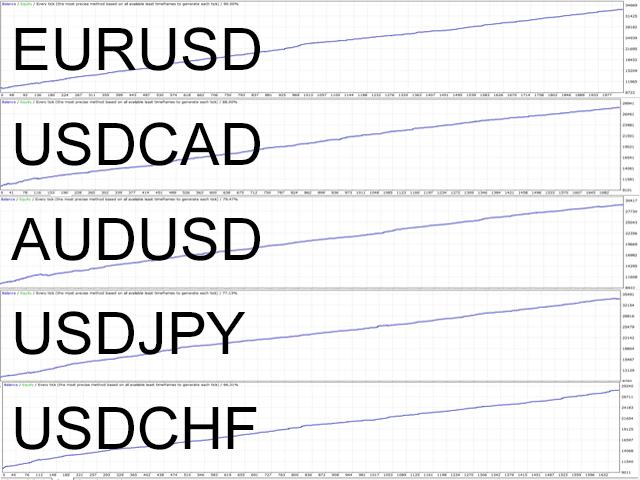 On the official MQL5 page, we have screenshots showing what appears to be backtesting data, but they are not presented in a proper format. Usually, backtests should be presented in such a manner that we can see all the key parameters related to the test. There is no way we can get an idea about the robot's profitability by looking at these screenshots.
Trading Results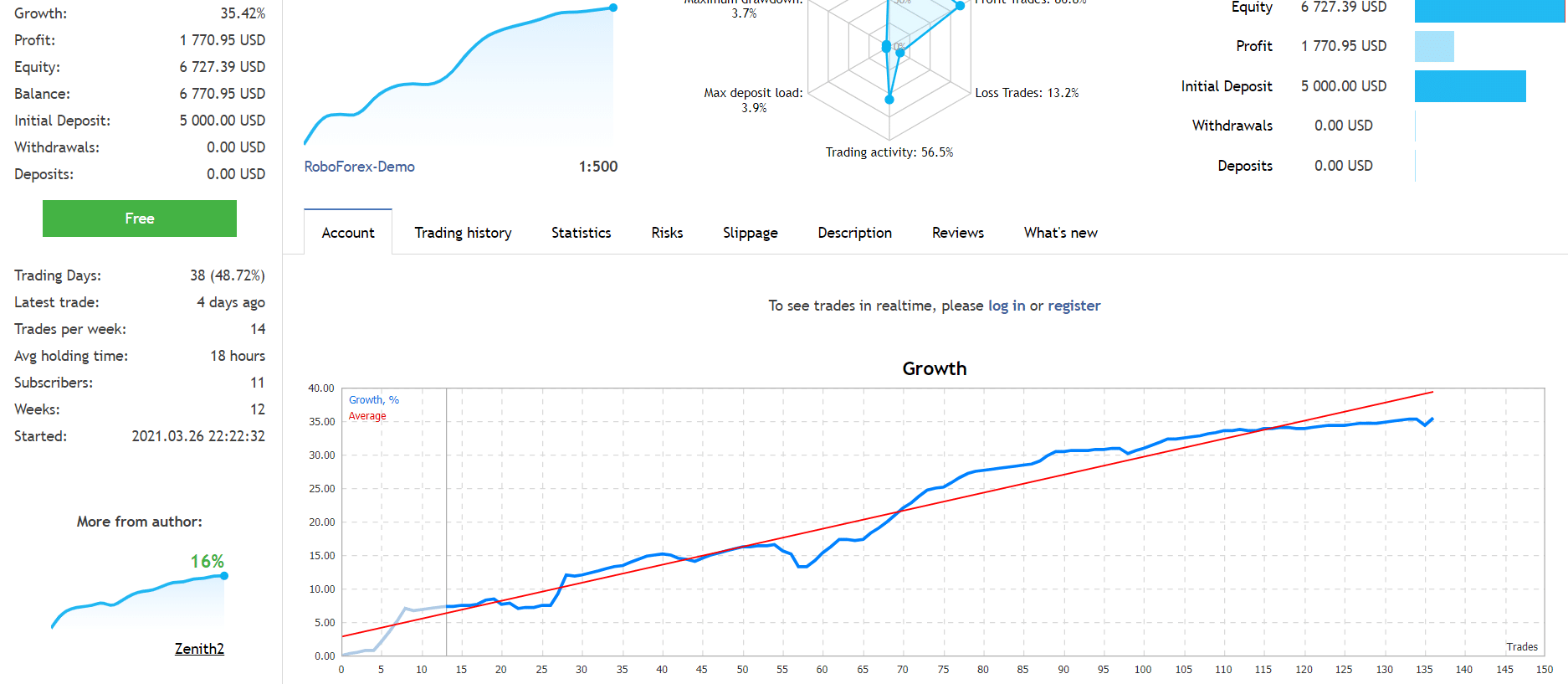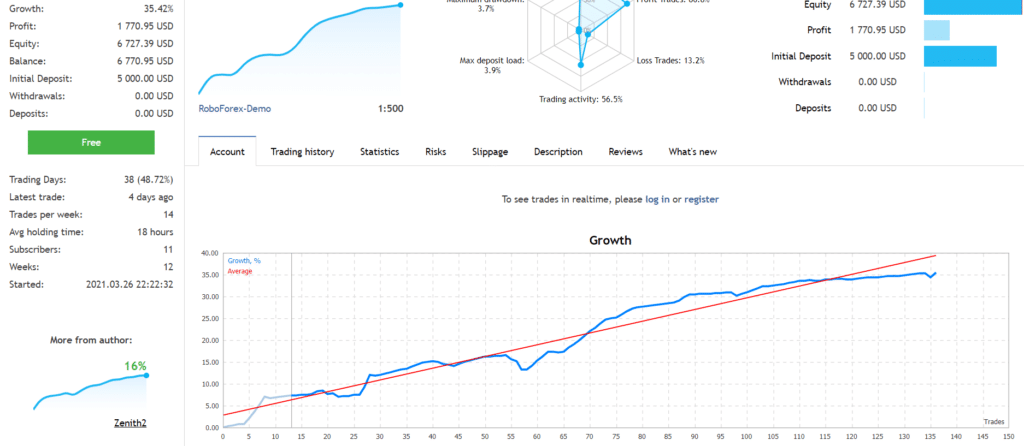 Here we have the live trading results for Zenith on the MQL5 website. As we can see, the robot has been trading for 38 days, during which it has generated a profit of $1770.95. A total of 136 trades have been placed through this account, out of which 118 have been won, thus representing a high win rate of 86.76%.
Unfortunately, we cannot put too much weight on these results, since they are not verified by third-party websites like Myfxbook, FXStat, or FXBlue.
Other Notes
There are different input parameters Zenith that you can modify to suit your trading style. These include lot size, take profit, stop loss, maximum spread, maximum open orders, etc. The modifications should be performed only if you are an experienced trader, however.
People Feedback


There are no user reviews for Zenith on the popular review websites. On the MQL5 page, there is a single negative customer review. It seems to us that not many people are aware of this robot's existence as of now.
Conclusion
Advantages
Disadvantages
Verified trading results not available
Undisclosed trading strategy
Lack of backtesting data
Summary
Zenith is not a Forex EA you should consider buying, simply because of the fact that this robot does not have verified live trading statistics. As such, you never know what kind of performance it is going to deliver in the live market.