Is a brand-new robot called Ala Forex a viable EA to go?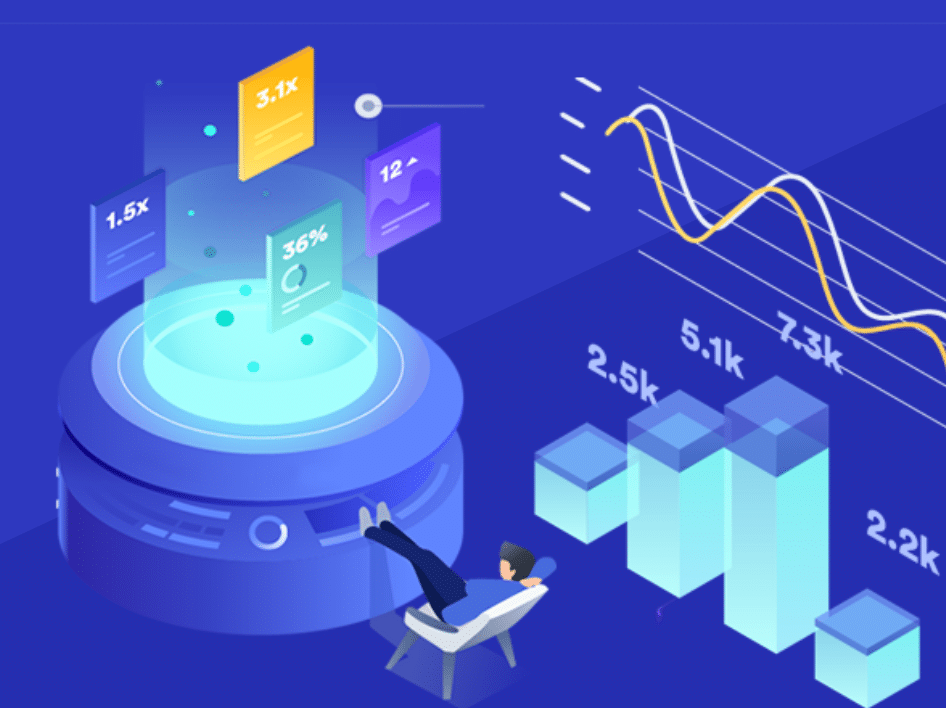 Today's robot is Ala Forex Robot. It's another trust-us-blindly robot. There's almost no intel what this robot is up to. "ALA Forex robot can make you a profitable forex trader with zero trading knowledge However, MT4 Expert advisors do work as long as you understand the automated trading strategy," they said. So, what's the trading strategy?


This is everything we know about it: "power of math." The robot trades many symbols. How many? Which ones? There's money management? What's customizable: risks, fixed lots, TP, SL levels, trailing SL? What? What type of account & broker will be good? What's the minimum deposit requirements? Do we need VPS or no?


Partners brokers block can mean that the robot is sensitive to high spreads.
Backtests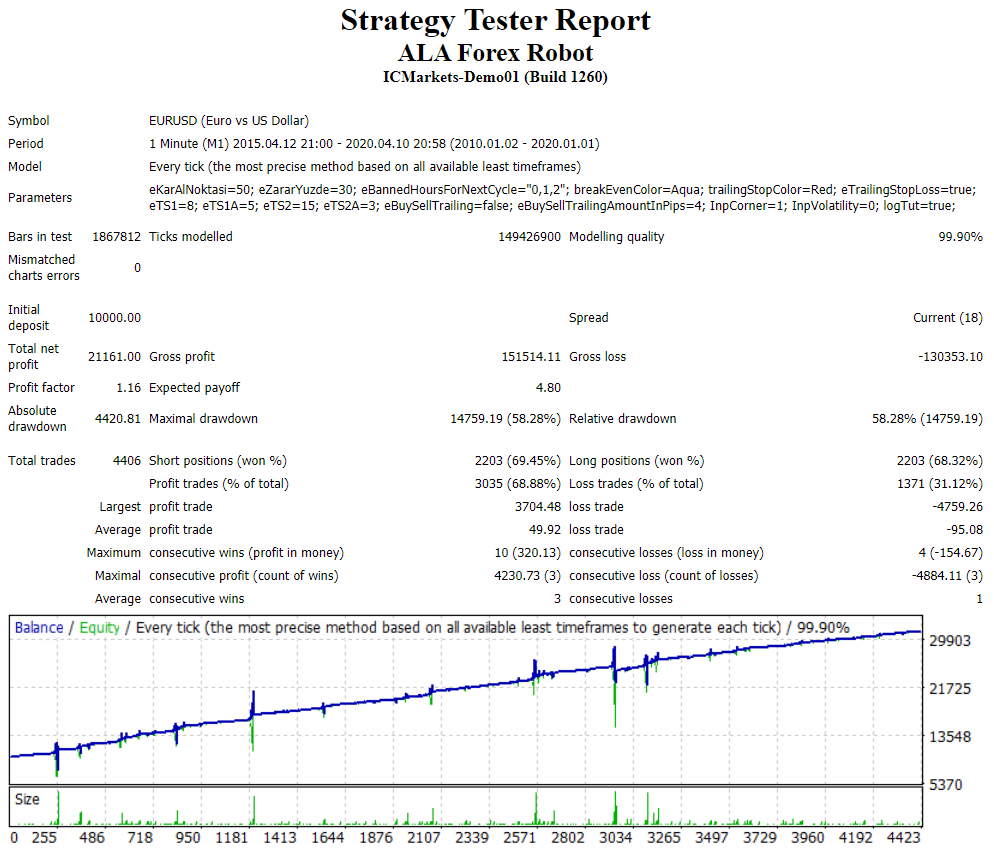 There are several backtests. Let's pick a EUR/USD one. The modeling quality was 99.9%. The initial deposit was $10000. The total net profit amounted to $21161. The profit factor was 1.16. The maximal drawdown was 58%. There have been traded 4406 trades. The win-rate was 69%.
Trading results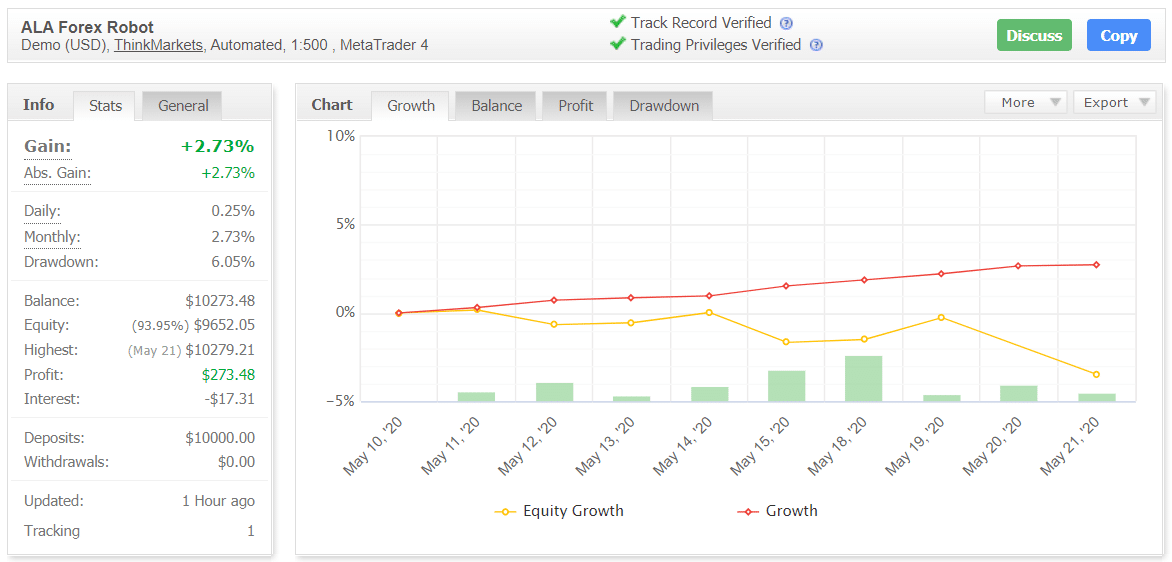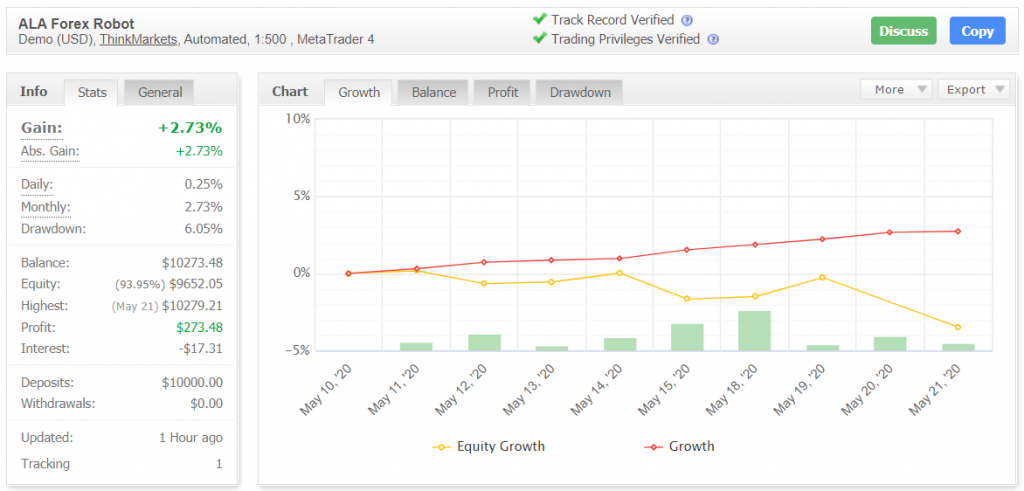 When you see an "elite" definition, 2.73% during 10 days on the demo account is not that you want to see. The EA is so, so young to tell it can be doing well.


The robot closed 221 trades with 1120 pips. The average win ($4.37) is twice short than the average loss (-$7.36). The average win-rate is 76% for longs and 69% for shorts. The average trade length is about a day. The profit factor is 1.63.


EA runs seven symbols. As we can see, trading results are completely unpredictable.


The robot mostly works during the European trading session.


The account runs with a 1% risk.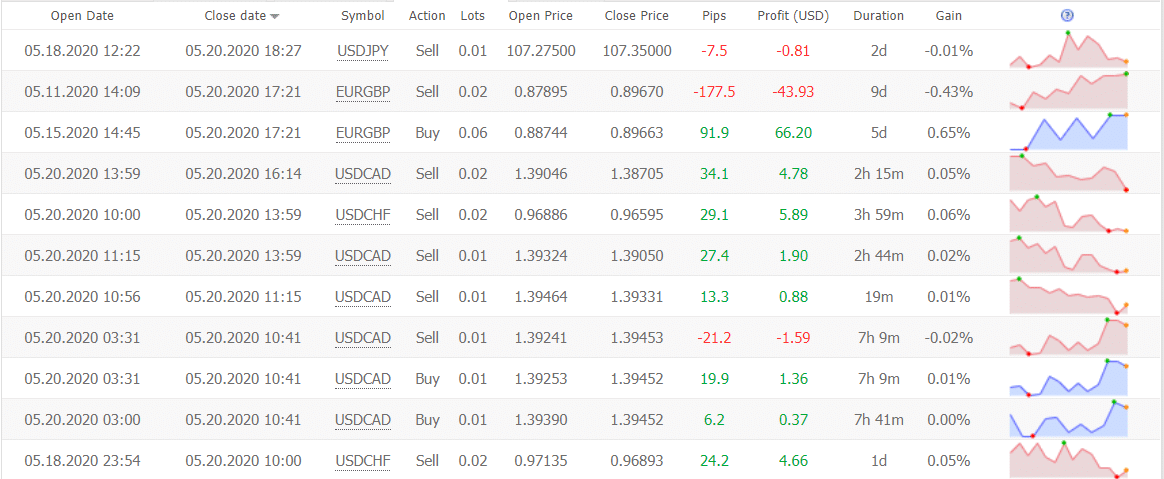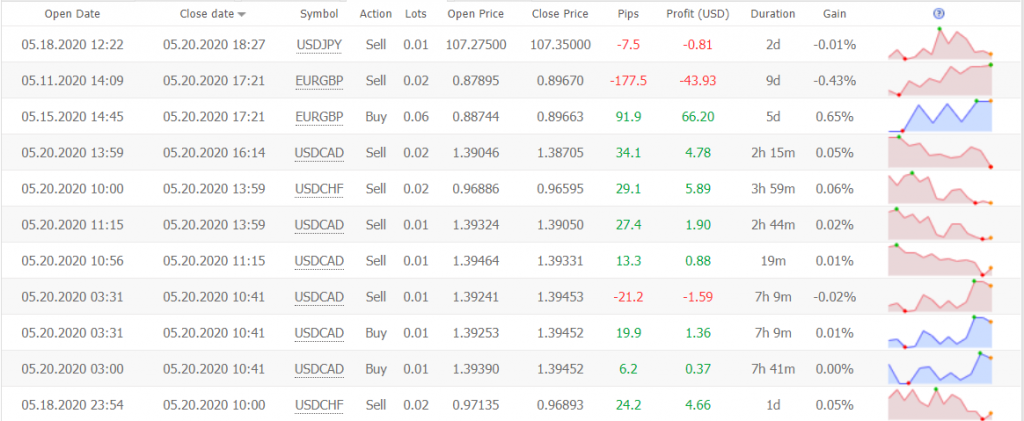 The EA calculates a lot size on its own. Usually, they're 0.01 or 0.02, but there's 0.06 on the EUR/CHF deal.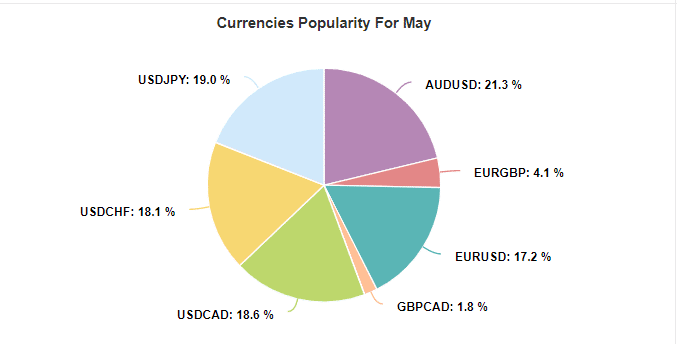 Symbols look like that in a proportion.
The offer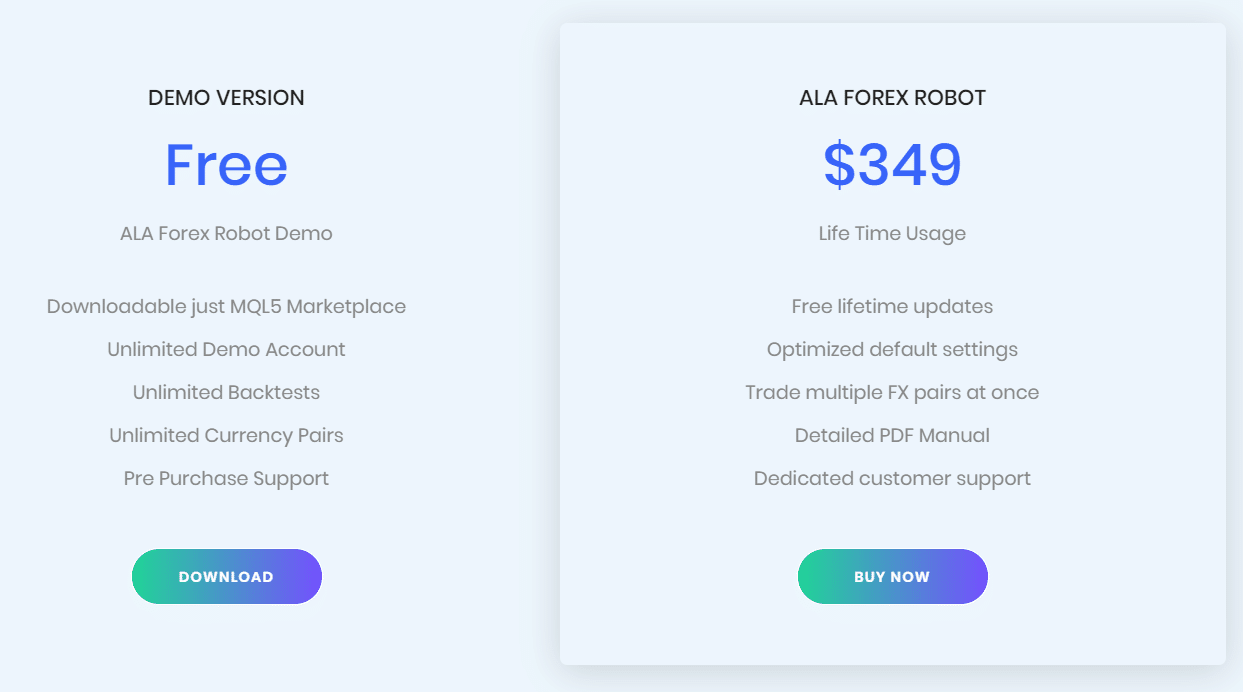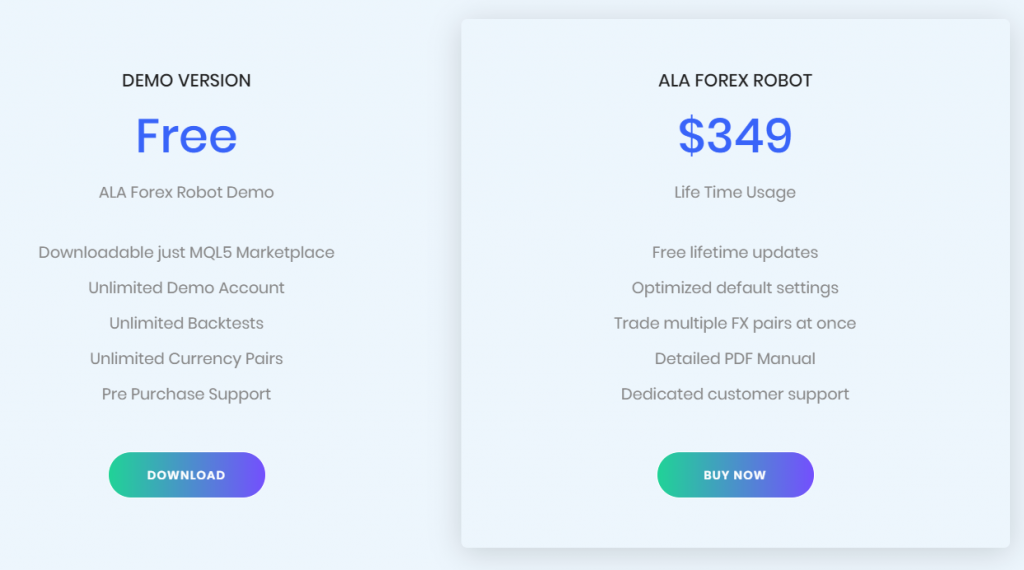 There are two packages of the robot. A "Free" version allows us to work with unlimited demo accounts on unlimited currency pairs. We'll receive pre-purchase support.
The main package costs $350. It includes free updates, optimized default settings, detailed user guide, and welcome support.
Summing up
Pros
3rd-party verified results provided
Low-risk trading
Cons
No strategy explanations provided
No settings explanations provided
No real results provided
No backtests provided
Mediocre performance
EA is so new to be sure it's a good one
No money-back-guarantee provided

This robot is about several weeks old. The presentation includes zero useful intel that should be told us about what's behind the system and what we should expect from its performance. The demo account's performance shows that it can provide little profit trading with low risks. We'd like you to avoid, but if you still wanna try it, use the demo version download first and test it at least several months comparing your results with the owner ones.