Automated systems are all the rage in the Forex market today as they place trades on their own, saving you a lot of time and effort. Moreover, they minimize risks and help eliminate some of the emotional decisions that occur in manual trading.
Auto Arb company promises risk-free trades where you can earn a profit every single time. It uses an arbitrage system to point out trading occasions and you can take advantage of them regardless of your experience. Now, let's look at different aspects of this system to try and figure out whether it is worth investing in.
Is This A Perfect Trading System You Can Rely On?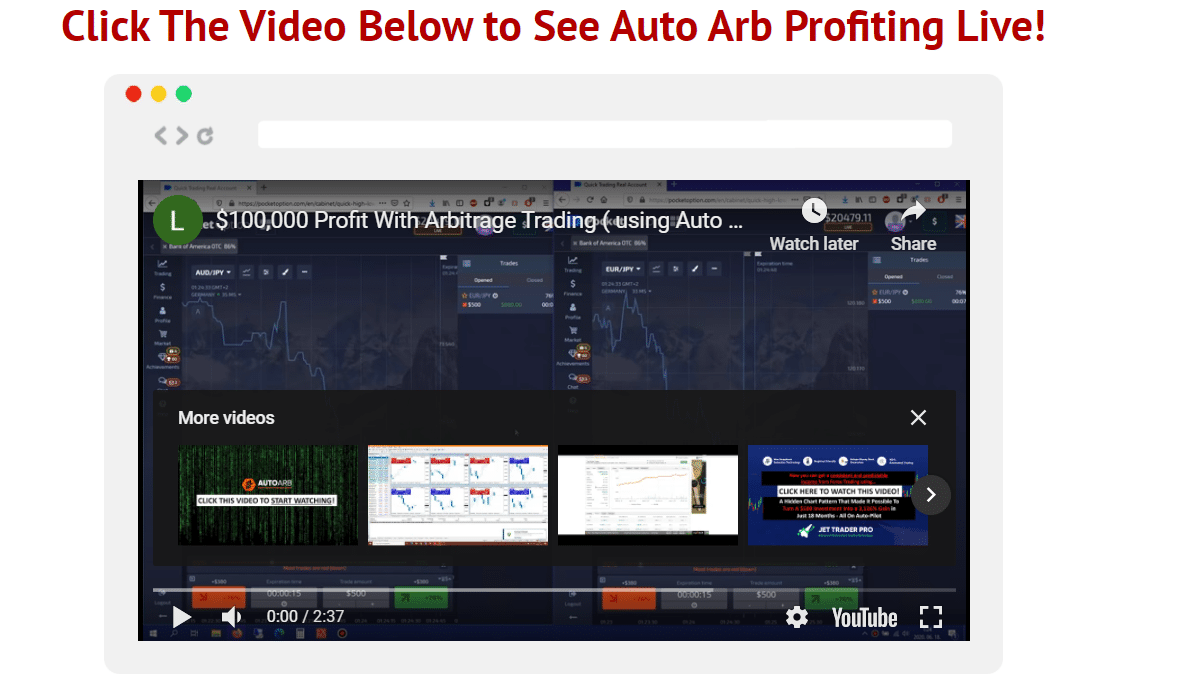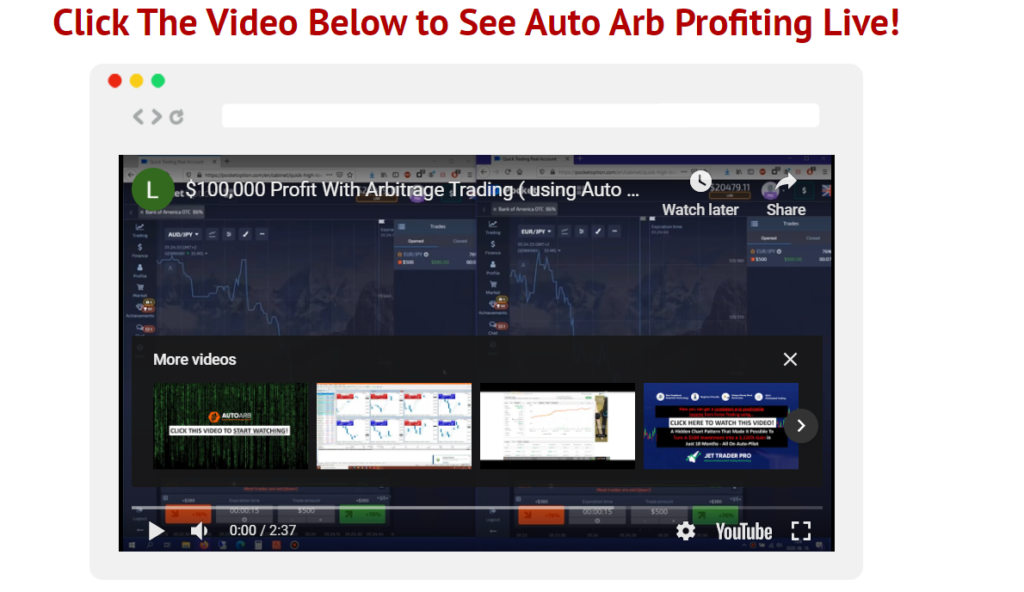 On the company website, we can see many video presentations that show live account proof of profits amounting to more than $100K. It also mentions that the system trades in Crypto, CFDs, Forex, and other financial instruments, using trading platforms like MT4, MT5, Binary Options, etc.
The LeapFX team has provided automated Forex teams in the past, but there is no information about the developers, which raises some concerns. This system uses an arbitrage strategy where you will be dealing with large volumes frequently. It claims to reduce risks to almost zero by taking advantage of price differences at the right time.
AutoArb claims to bring you profits, regardless of the direction the market is heading in. While the presentation is quite professional, little more information about the technical aspects of the strategy would be welcome.
How to Start Trading With AutoArb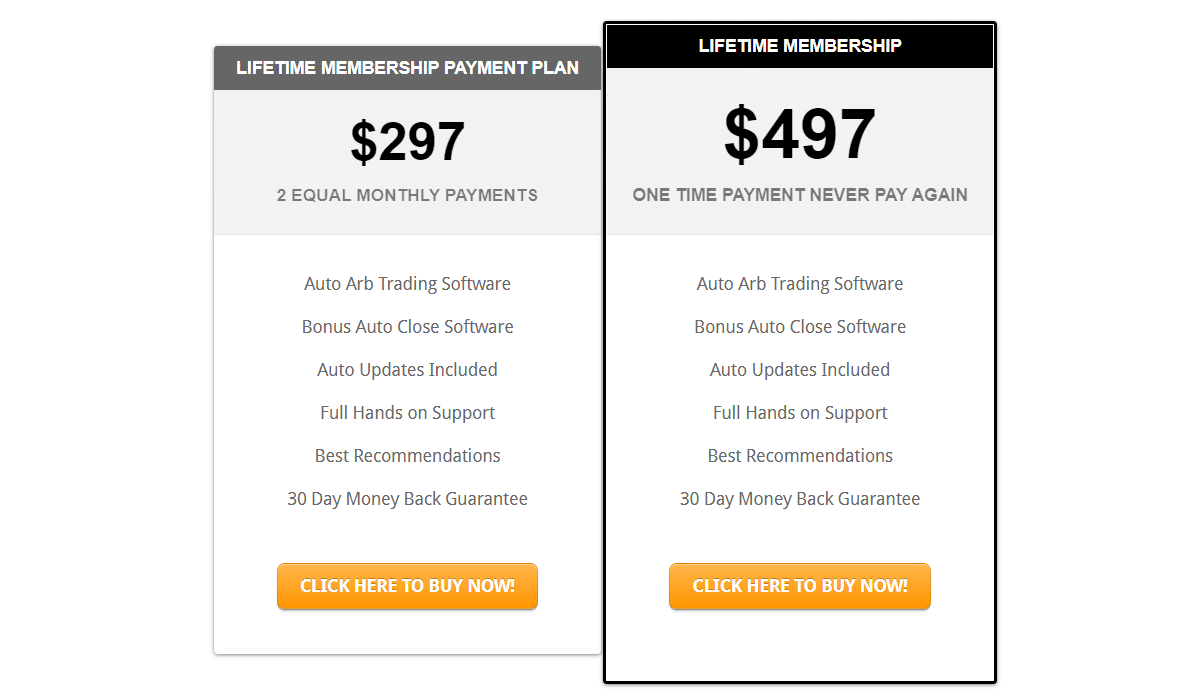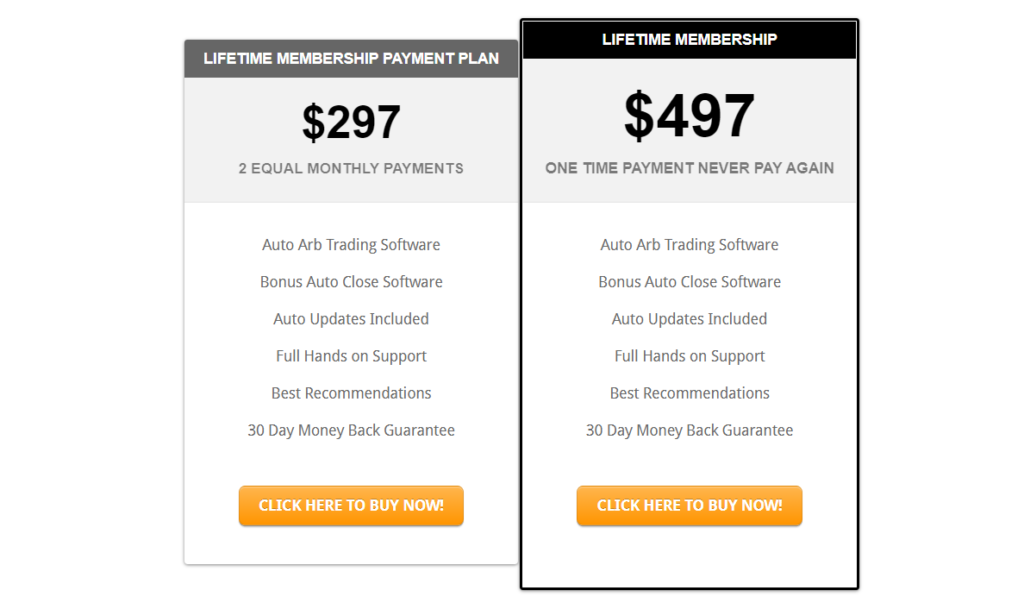 AutoArb offers two pricing plans, both for lifetime memberships. While the first one requires you to pay $297 over two equal monthly payments, the second one asks for a one-time payment of $497. Both of them provide hands-on support, automatic updates, and best recommendations. Furthermore, you can get a refund within the initial 30 days if you are not pleased with the system's performance.
To get started with this software, you first need to install it on an efficient broker platform having a fast price feed and server. No funds need to be deposited and you can use a demo account for this purpose. After that, the software will place trades automatically via whichever trading platform you are using.
AutoArb also has a GUI Detect and Click functionality that stops other liquidity providers and brokers from manipulating your trades. Thanks to the Stealth Arbitrage system, other traders would see that you are placing your trades manually.
AutoArb Backtests
Unfortunately, there is no information on the AutoArb website about backtesting. This is highly disappointing as backtesting provides us with some crucial metrics about automated software, such as profit ratio, pip spread, etc.
When Forex traders look at backtesting data, they get an idea about how the software has performed on historic data. The absence of backtests makes it difficult to confirm the tall claims of huge gains and high-profit margins.
Trading Results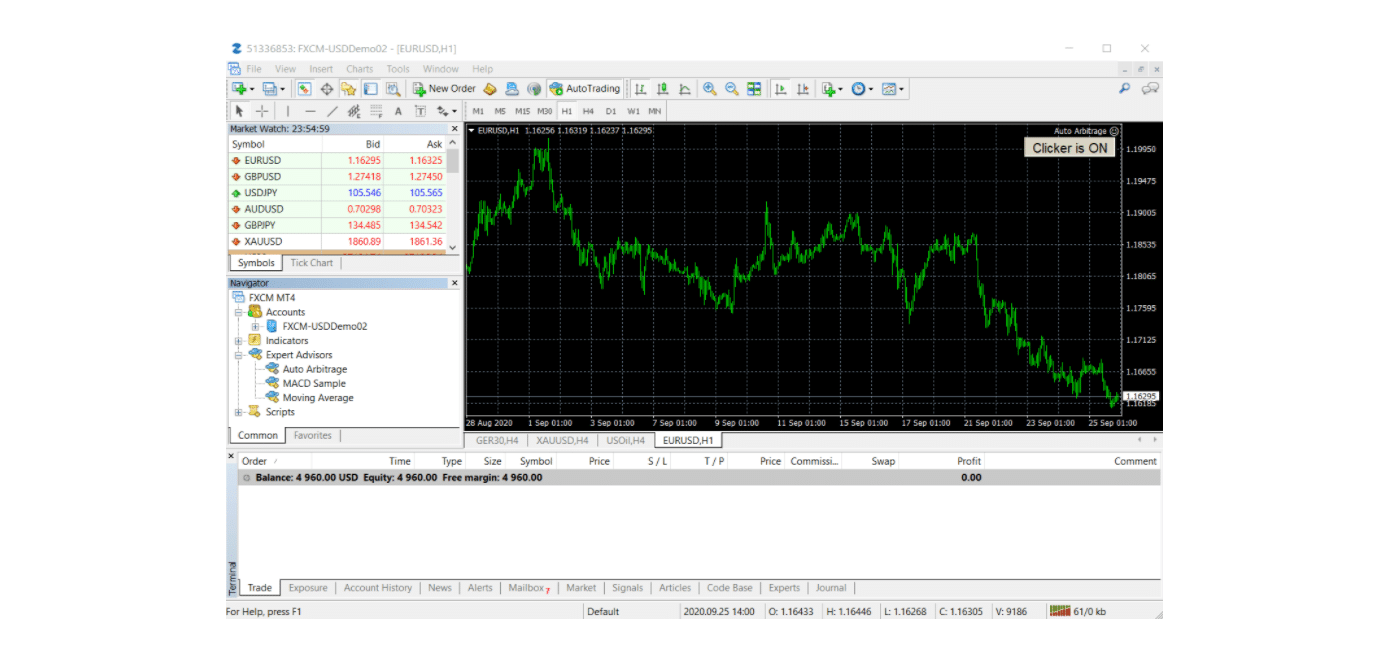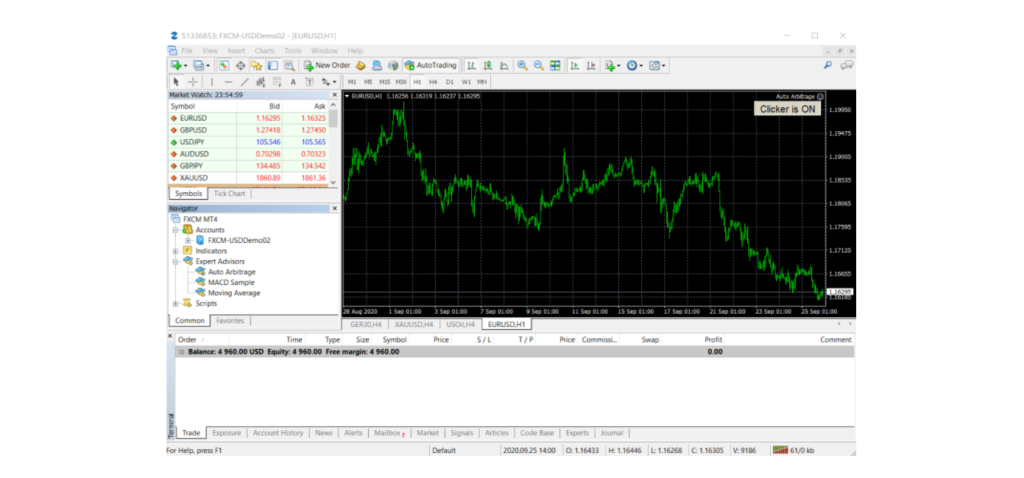 For an experienced Forex trader, live trading results are a must when it comes to assessing the efficacy of a Forex EA. When a system provides live trading results on third-party sites like FXBlue or Myfxbook, you know that they have nothing to hide, so you can confidently place your trades using it. Although we searched for these results, there were none to be found for this particular software.
There are some trading examples shown on the official website, along with a series of videos that show profitable trading. Unfortunately, there is no way to tell if they are from verified accounts, so the results could easily have been manipulated.
People Feedback
These days people look at customer feedback before buying any product and Forex robots are no different. When there are other people heaping praises on a particular software, we can tell that it can be relied on. For AutoArb, there are no customer reviews to be found anywhere and this is quite concerning.
This tells you that either there are not many people using this software for trading or that they are not bringing the results they have promised.
Summary
Advantages
Money-back guarantee
Compatible with multiple trading platforms
Disadvantages
Backtesting and live trading results are not available
Lack of clarity about trading strategy applied
Absence of customer reviews
While AutoArb seems like professional software providing high-end features, user guide, customer support, and updates, there are some areas where it falls short. There is a notable lack of vendor transparency and no technical details are revealed about the trading strategies, which can deter most Forex traders.
Overall, we think it would be a risky proposition to invest in a system that does not provide live trading results or customer feedback.