Bober Lannister is a trading solution that has a mediocre success among the Forex-related community. The presentation provides us with intel about the system's settings and features. So, let's take a look at how the robo works on the real market.
Is Bober Lannister good to go?
Its trading results have shown that the system trades completely unpredictable working on the real market.
How to start trading with Bober Lannister
Let's talk about the details, features, settings, strategies, and other important information.
The advisor has to execute orders completely automatically for us.
It was designed to work on MT5.
Anyway, the developer provided a MT4 copy for the full price.
The advisor hasn't executed orders with risky strategies applied.
It doesn't work with Martingale.
There's risk management applied.
It places SL and TP levels for every order.
The system was properly tested before being released.
We can purchase it only from MQL5.
The final price will be $1200.
We can trade on EURCHF, GBPUSD, EURNZD, CHFJPY, EURAUD.
The advisor isn't broker sensitive.
An account has to be low spread and low commission.
We can trade with leverage: 1:30, 1:100, or 1:500.
GBPUSD is the best pair to work with.
There are various modes available.
The deposit has to start from $100.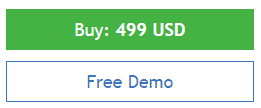 A copy of a robot that allows us to work on a real account costs $499. Alas, we don't have a rental option to give the system a try. Anyway, we can download a robot to check its settings and perform some backtests.
Bober Lannister backtests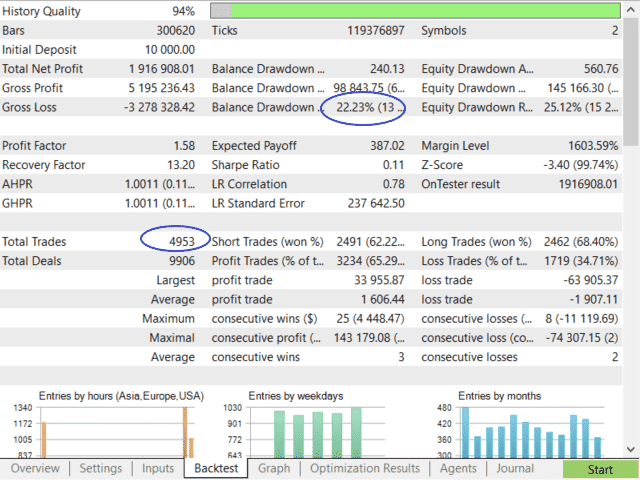 There's a test with 94% of the history quality of two cross pairs. An initial deposit was $10,000 that has turned into $1,916,908. The profit factor is 1.58 while the recovery factor was 13.20. Bober Lannister has closed 4953 deals with 62% of the accuracy for short and 68% for long trading positions.
Trading results

The robot was set to trade on a real IC Markets based account. The leverage is 1:500. The maximum drawdown is 37.8%. The maximum deposit load is 29.2%. The win rate is 65.8%. The advisor works for 47 weeks. An absolute growth is 110.56%. In general, these results don't look promising.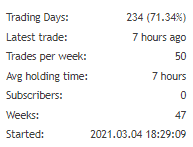 An average trade frequency is 50 orders weekly. An average trade length is 7 hours. The account was created on March 04, 2021.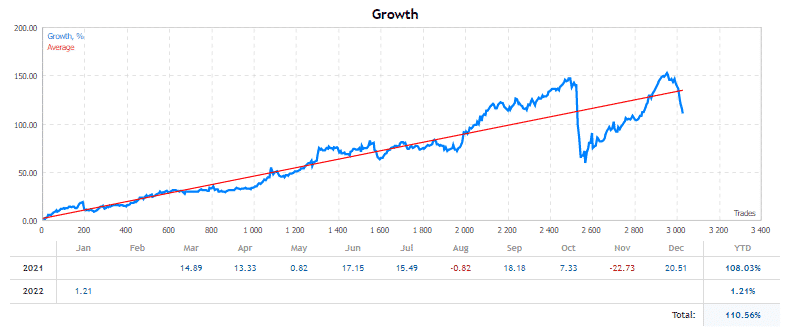 We may note that monthly gain isn't predictable.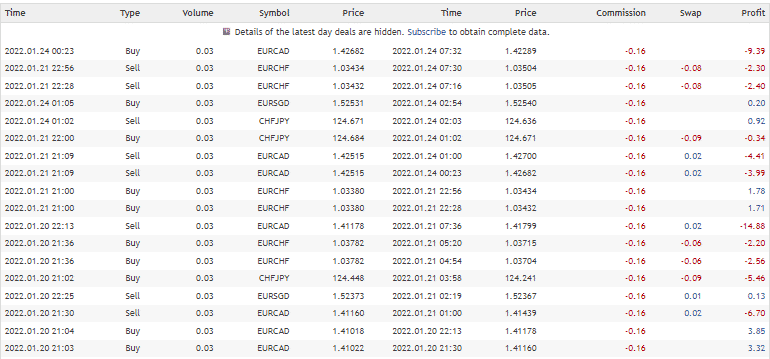 The robot opens two orders with different goals in pips and stop losses.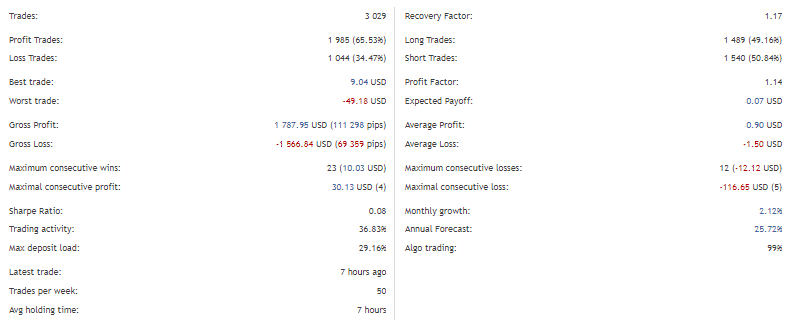 The system has traded 3,029 orders in total. The best trade is $9.04 when the worst trade is -$49.18. The win rate is 1.17 when the recovery factor is 1.14. This profit factor is dangerously low. An average monthly growth is 2.13%. An annual forecast is 26.72%.

The advisor prefers trading on EURCAD (1012 deals) over other cross pairs.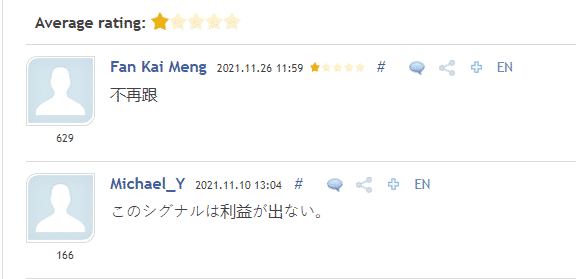 The former clients weren't happy with the signals' quality.
Other notes

Arnold Bobtinskii is a developer from Russia with 9022 rate, four products and four signals on the board. He has 16 subscribers and over 8 years of trading experience on the FX market.
People feedback


The presentation includes various positive testimonials from clients. We don't know if we can trust them. There are no customer reviews for this product on the other third party websites like Trustpilot, Forex Peace Army or Quora.
Wrapping up
Advantages
Backtest reports provided
Trading results shown
Disadvantages
No strategy details explained
No risk advice given
No settings explanations provided
The advisor doesn't work smoothly
It uses a Grid strategy
There were some negative reviews written
Bober Lannister is a trading solution that works with a Grid of orders. The system doesn't trade smoothly and shows unpredictable results for months. We'd like to note that the system needs to be updated first before buying it.