Bonanza EA is a trading system that executes orders on a demo account. The advisor was published on MQL5 in August 2021 by Elizaveta Erokhina. The system has a 1.50 version right now.
Is this robot a viable option?
We are sure it's not. The robot works only on a demo account and the least trading activities showed that the system lost many orders.
How to start trading with Bonanza EA
The presentation has a few details about how the system works and what we have to expect from its running on a real or demo account.
The system knows how to work automatically on the terminal.
We are free to mind our business.
The Gold is the only cross pair to work with.
"The EA uses complicated filtering techniques to search for the accurate entry and exit points."
It opens orders aiming for long-term trading.
We have a price action algorithm behind the system.
The system allows us to trade without previous trading experience.
It doesn't use Grid or Martingale to make more profits.
The advisor protects orders on the market with SL and TP levels.
We should start working with it for $1000.
The only time frame is H1.
The recommended deposit is $300.
We should start working on an ECN broker.
The advisor can work with any broker conditions.
It's not a hard system to install.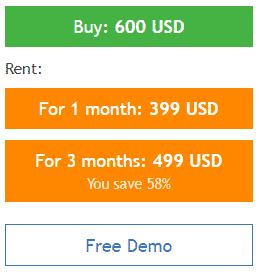 The main price is a scam, $600. The previous price was $1000. This system can't even cost more than $400. We can subscribe to it for $399 monthly and $499 quarterly. Traders can download the system for free for demo usage.
Bonanza EA backtests

The system was tested on the tick data from 2005 to 2021. The chart looked quite smooth and predictable. We don't have either a volume chart or the final table. It's impossible to be sure that the data is relevant.
Trading results


Verified trading results are always a good sign that the system works well on the market. It has been executing orders on a demo IC Markets account for 14 weeks. The leverage was set at 1:500. The maximum drawdown is 19.3%. The deposit load is only 7%. There's 99% accuracy. The initial deposit was $1,000. The absolute growth is 53.99%.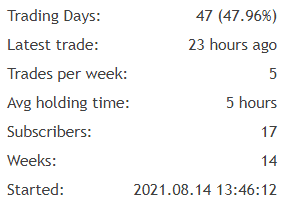 An average frequency of trading is 5 deals weekly. The orders are kept on the market for 23 hours on average.


The system is going to lose October in a big way, -6.69%. It's not professional.


There were 103 orders executed where 102 of them were closed with profits. The best trade is $14.20 when the average loss is -$352.54. It's a scam. It acts like a GPS Forex robot with their -350 pips stop losses. A recovery factor is 1.53 when a profit factor is 2.53. An average monthly profit is 0.71%. The annual forecast is 8.56% – it's nothing.


The system opens orders on Good in both directions.
Other notes
The system looks like another scam advisor that works with insane SL levels, relying on a price action strategy.
People feedback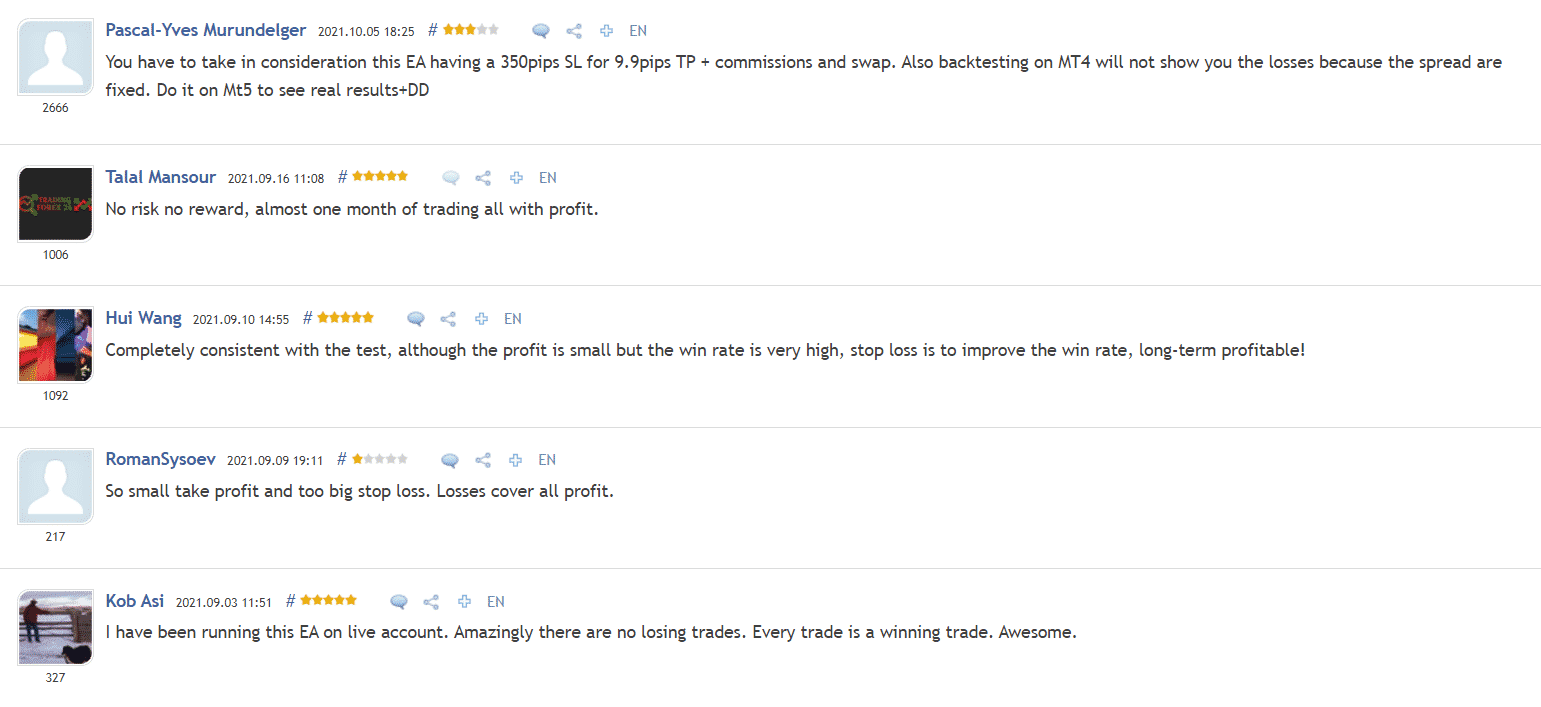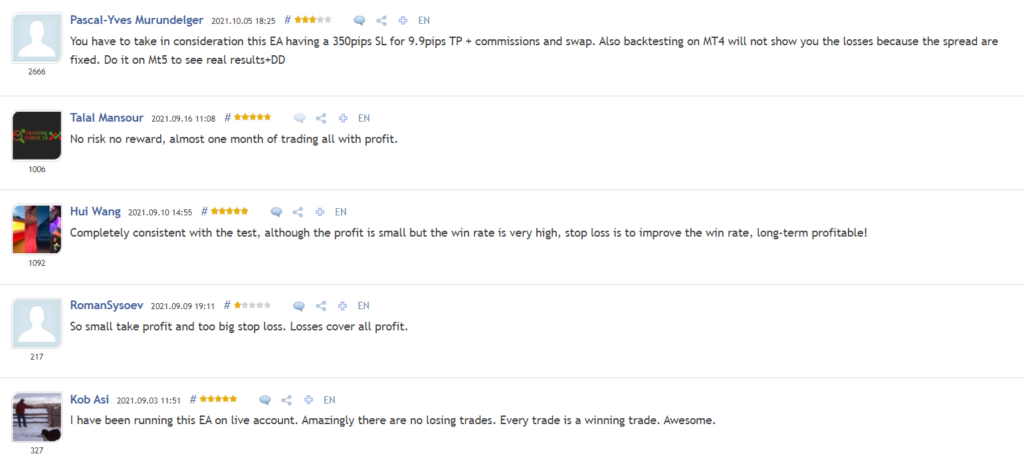 The person mentioned that the advisor has 350 pips Stop Losses to win 9 pips.


Elizaveta Erokhina is a developer from Russia who has a 835 rating. Her products have a 4.4 rate based on 11 testimonials. A portfolio includes six products in total.
Wrapping up
Advantages
Disadvantages
No risk advice provided
The system works with insane risks
The price was decreased but it's still scam-high
Rental options are costly
Bonanza EA is a Gold-based trading advisor that works with short Take Profits and insanely deep Stop Losses. The system is dangerous and sets any account at high risk. We advise you to avoid this expert advisor.