Fundamental analysis in forex is the process of studying the economic drivers behind a currency used by a particular country to do a valuation. As expected, such a task is complex and is more art than science.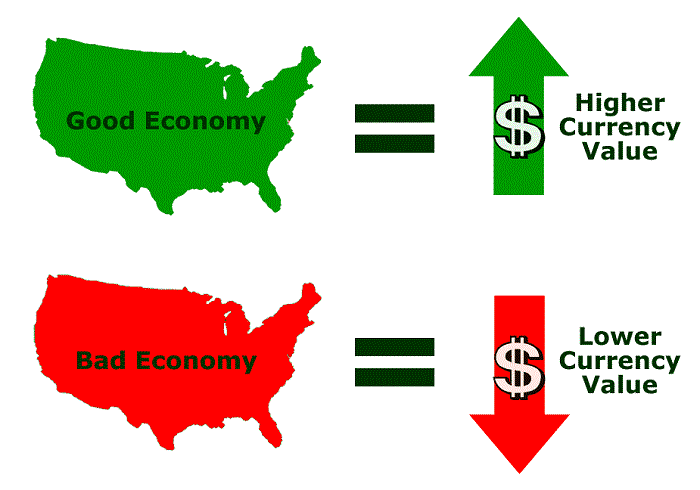 Every week, traders have access to tens of different economic indicators with varying significance levels, all of which usually feel overwhelming in making a simple buy or sell decision.
Employment rates, housing numbers, and international trade are some of the things moving prices to some degree of change. Yet, there's a consensus on which data bears considerable weight in influencing a currency's price.
One of the most critical fundamental information is interest rates and the CPI (Consumer Price Index), with the former being held in higher importance. Central banks regulating such rates manage inflation while simultaneously ensuring an economy can also grow.
So, there's an interesting synergy between the two. One deals with monetary policies, while the other with inflation. Both factors determine the amount of money circulating in the economy, subsequently affecting how valuable or weak a currency is in the markets.
As with any indicator, it's about how factors work together and the relationships. Therefore, this article will explore the interest rate and CPI in forex and how they function in unison.
What is the interest rate in forex?
In the context of forex, this is the rate levied by central banks for lending out money to private or commercial banks. The extent of such rates trickles down to what the latter offer to clients for borrowing and saving.
These are considered one of the most crucial in currency valuations. As we know, central banks wear many hats, though they are primarily responsible for two things: stimulating the economy and managing inflation.
Such institutions operate in a 'tug of war' constantly by ensuring there isn't too much inflation but also an environment for prosperous economic maturation. These are the leading reasons why interest rates have massive influence, and understandably so, since they are effectively the 'price of money.'
If a central bank hikes the rates (referred to as 'hawkish'), things are hunky-dory economically. However, this state changes at some point as higher rates mean individuals and businesses don't borrow as much, which isn't beneficial for any country.
Conversely, when a central bank reduces the rates (referred to as 'dovish), they feel pessimistic about the economy. Yet, the positives of this action are borrowing becomes cheaper.
This is a necessary component as the inexpensive availability of money allows for businesses and individuals to spend.
What is the CPI in forex?
The Consumer Price Index examines a weighted average (as a percentage) of prices paid for goods and services in food, medical care, transportation, etc.
While interest rates pertain to monetary policies, economists frequently use the CPI to primarily gauge inflation (the 'inflation index'), the cost of living, and purchasing power within a country.
We know inflation refers to the sustained increase in prices primarily due to a surge in currency circulation within a country. The money quantity theory states if the supply of cash expands, prices hike as each separate unit of money becomes less valuable.
The general trajectory is if the CPI rises, it suggests higher inflation. If people can afford to buy more, it increases money circulation, making its value weaker. Conversely, if the CPI falls, it signals lower inflation.
In this scenario, the citizens are affording less, broadly decreasing a currency's distribution and making it more valuable (due to supply and demand). A yearly inflation rate of around 2-3% is considered healthy for many developed countries, while developing economies can take this figure up to 7%.
Central banks have a tough job in maintaining inflation and money supply while also not stagnating economic growth. Now let's explore the core connection between the two indicators.
How the interest rates and CPI are inversely correlated
So, one may be wondering what happens to the interest rates when the CPI moves up/down. Generally, these indicators have an inverse relationship, meaning they move in opposite directions.
When interest rates are rising, it stagnates economic growth, consequently decreasing inflation. On the other hand, when interest rates are falling, it stimulates the economy, leading to a rise in inflation. You may be wondering why this correlation exists.
Well, we can mostly thank the contemporary fractional reserve banking system used by nearly all countries globally. This model refers to the practice where banks only keep a fraction of their clients' deposits as actual cash.
This mechanism aims to free up capital for lending, which is crucial for economic expansion. Banks charge interest for the money they loan out to people. When the rates are low, everyone will demand more as the borrowing cost becomes cheaper.
Subsequently, this effect will cause a surge in the money supply. As more people have the cash to spend, we would see an increase in the CPI or higher inflation. Conversely, when interest rates are high, less borrowing occurs as it becomes more expensive.
As a result, the money supply diminishes, leading to a CPI decrease or lower inflation.
Final word
CPI data is released monthly, while new figures for interest rates come in around eight times a year. Hence, it's beneficial to pay attention to CPI releases as they may influence the eventual interest rate hikes or cuts occurring later.
Moreover, you should also be aware of the market expectations for each release and compare that with the actual published figures. Overall, both fundamental indicators can impact price movements tremendously and create volatile conditions, especially interest rates.
Central banks will follow suit based on inflationary trends, reinforcing the relationship between the two indicators. The CPI broadly measures inflation, which has a considerable influence on monetary policies (interest rates).