We've got an extended presentation of Centre Forex services. Let's check if there's enough data to make a wise decision whether their signals are good or not.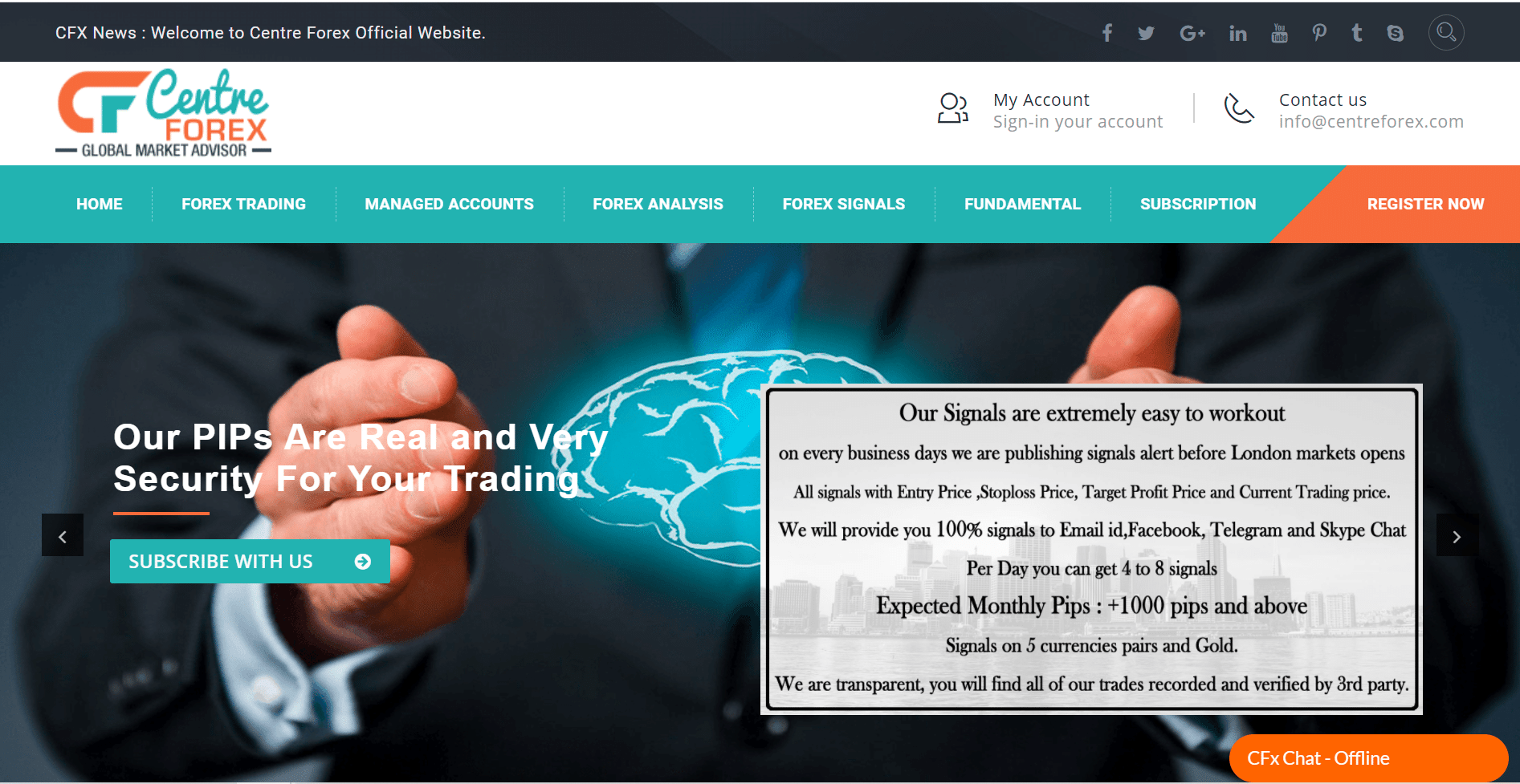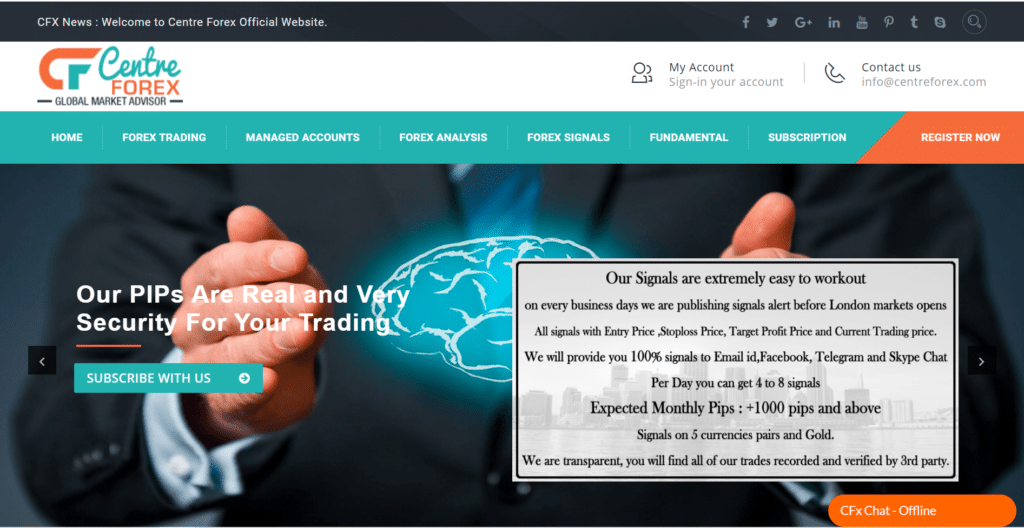 Is Centre Forex a good system to rely on?
It's hard to tell for sure because further researches are needed. The presentation doesn't have a huge lack of info. Let's take a look at around strategy information: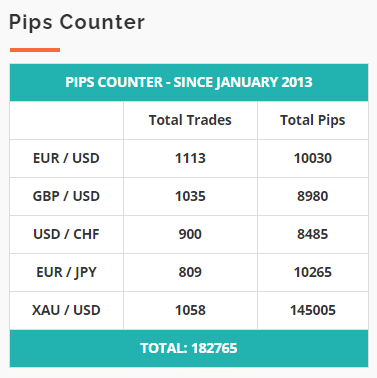 The strategy is action with major trend lines, Fibonacci, major support, and resistances.
The system generates signals for these pairs: EUR/USD, GBP/USD, USD/CHF, EUR/JPY, XAU/USD, and others.
How to start trading with Centre Forex
It's time to talk about features:


A robot is a fully-automated software.
There's a professional team with over 15 years on Forex.

They suggest we work with only brokers they trust. We'd like to notice that only IC Markets is the trusted one.


The company has 2458 registered in its system clients.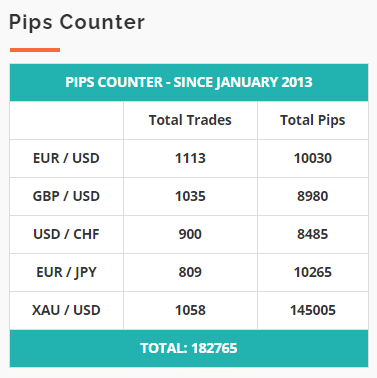 The pips counter tells us that most pips were obtained from trading Gold (1058 deals).
The system generates pending orders and sends them to us twice a day.
SL levels are set at 30-100 pips.
After profit is gained, there's a trailing stop loss option to keep making money, covering gains.
Signals are delivered via email, Skype, Facebook, and website.
There's a copy-trading option for those who don't have time to put trades manually.
We can be hosted on their server.
An expected monthly gain is over 1000 pips.
There are trades from short-term to swing ones.
The minimum margin requirements are 0.01 for every $500.
A monthly fee is $250. It can be paid via PayPal, Neteller, Skrill & Bank Transfers.


Short-term signals can provide 25-100 pips. Long-term ones can provide 50-200 pips.


They have this format: Symbol, Direction, Entry Price, Take Profit and Stop Loss.
Centre Forex backtests
The company doesn't provide backtest reports. So, we have no chance to compare trading results with past year data.
Trading results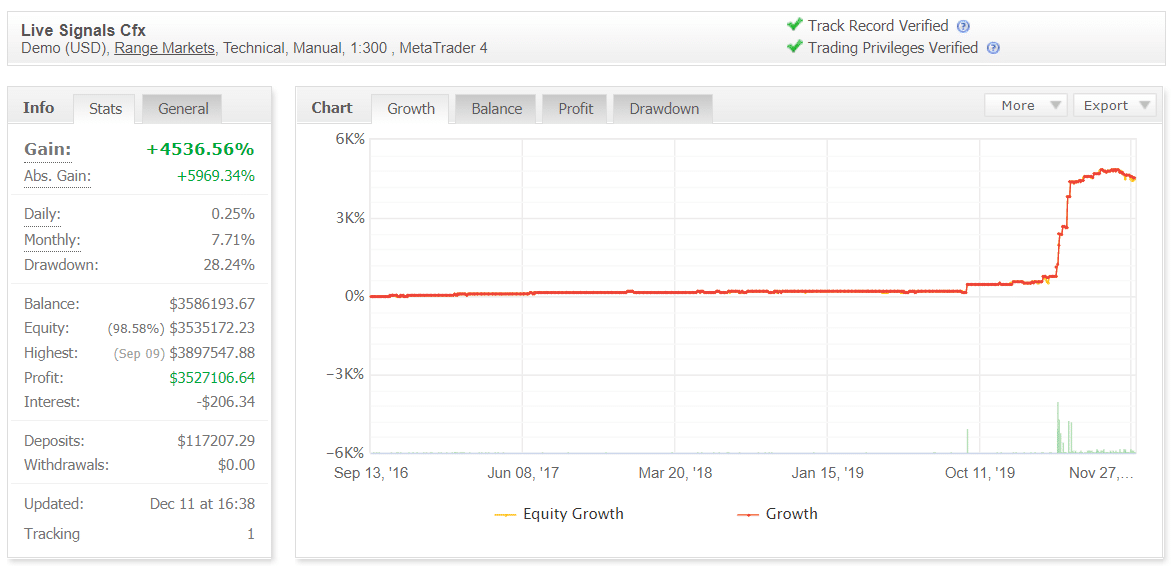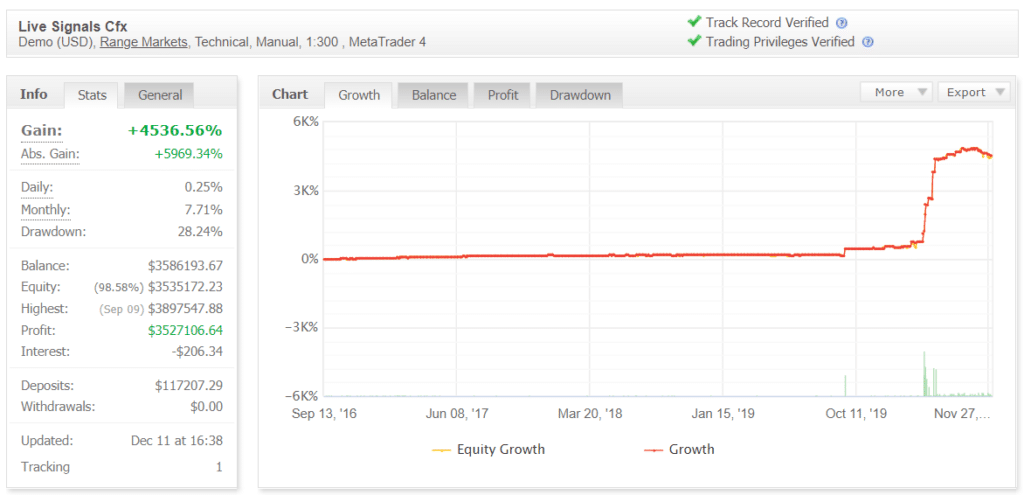 There's a demo USD account on Range Markets. The developer trades manually with 1:300 leverage on the MetaTrader 4 platform. A quick look is enough to understand that there's an Arbitrage strategy behind the trading results that were performed by arbitrage software that usually hides under manual trading. An account was created on September 13, 2016, and funded at $117207. Since then, the absolute gain has become +4536.56%. An average monthly gain is +7.71%. The maximum drawdown is 28.24%.


The EA traded 2068 trades with 83559 pips. An average trade win is 232 pips, while an average loss is -217 pips. The win-rate is 55% for Longs and 59% for Shorts. An average trade length is one day. The Profit Factor is 3.02.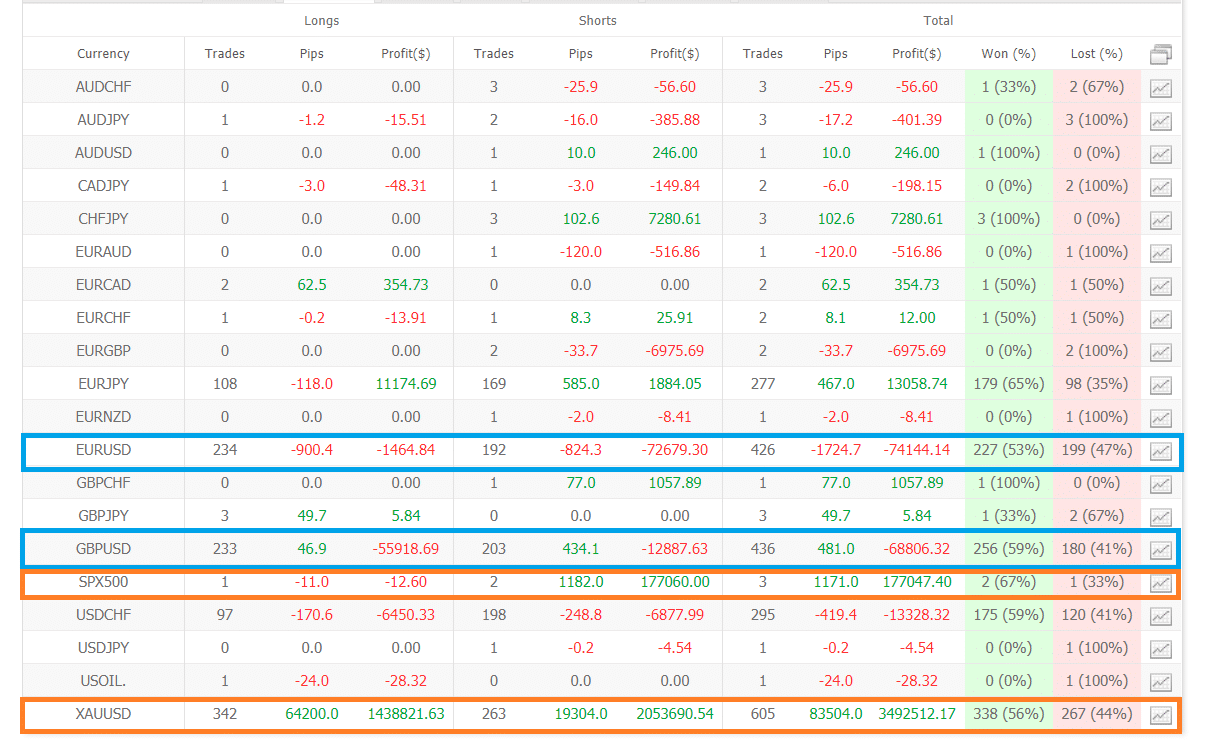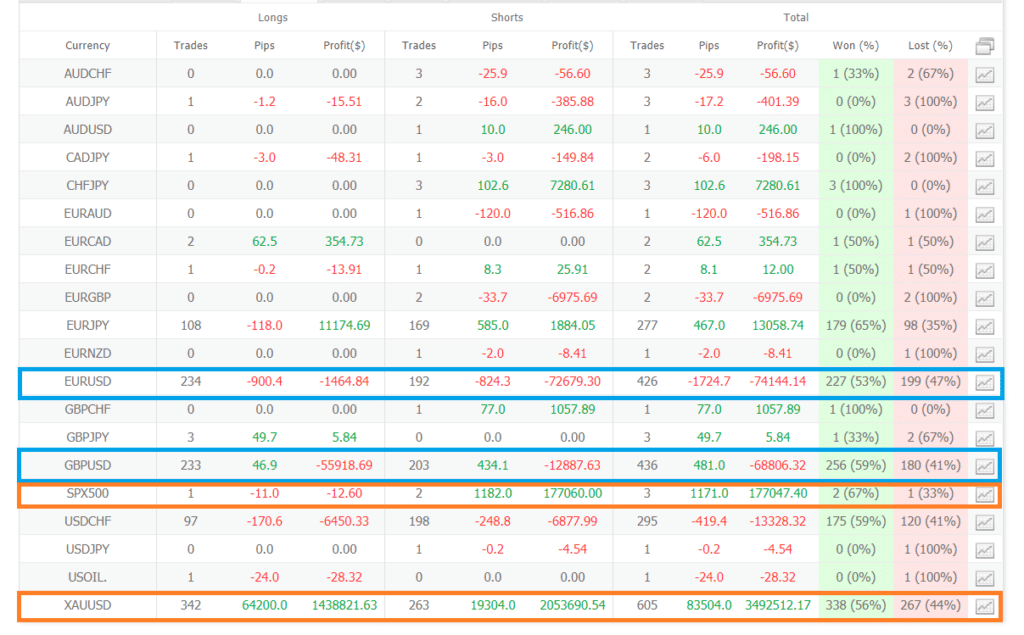 It's how Arbitrage looks like. Blue lost deals cover Orange profit ones.


Most trades were opened during European trading hours.


It focuses on opening deals on Tuesday and Thursday.


The account is run with medium risks to the account balance.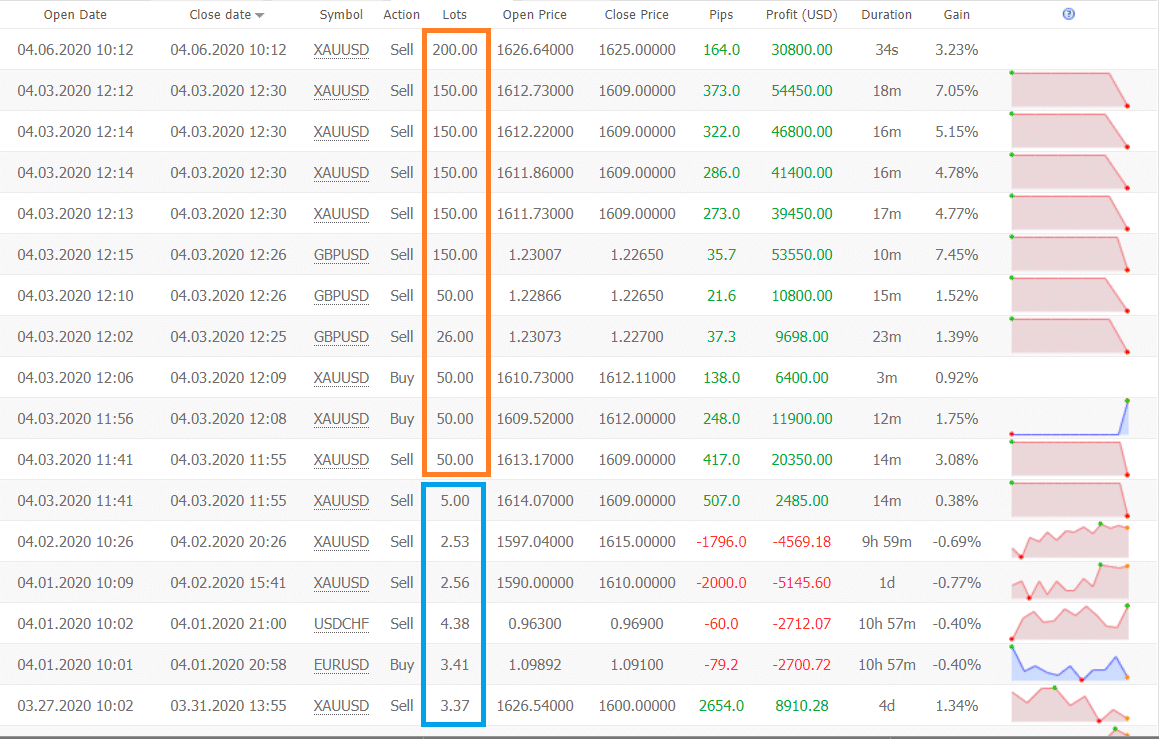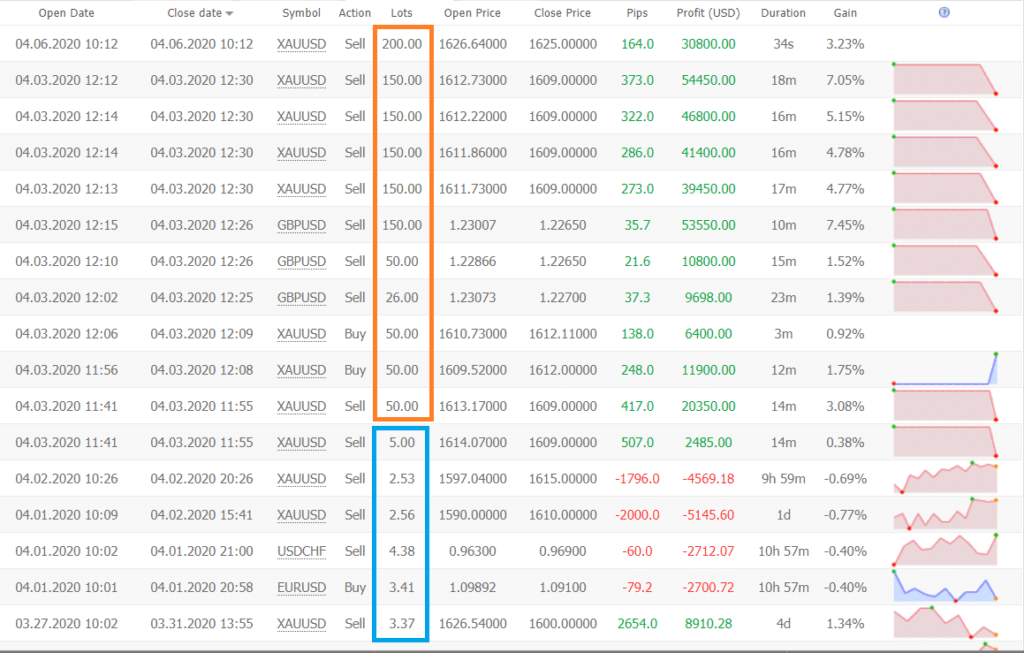 Just take a look at the difference between Lot sizes.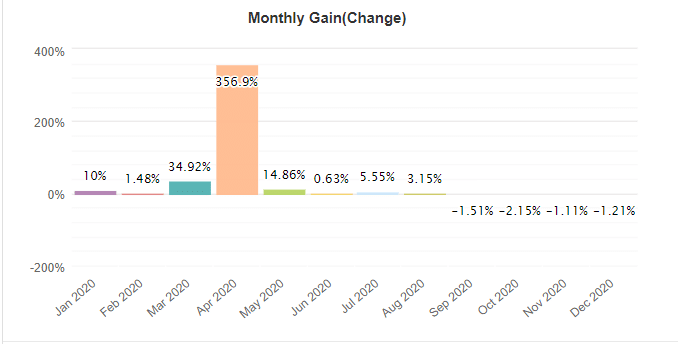 As we can see now, the EA is a scam.
Other notes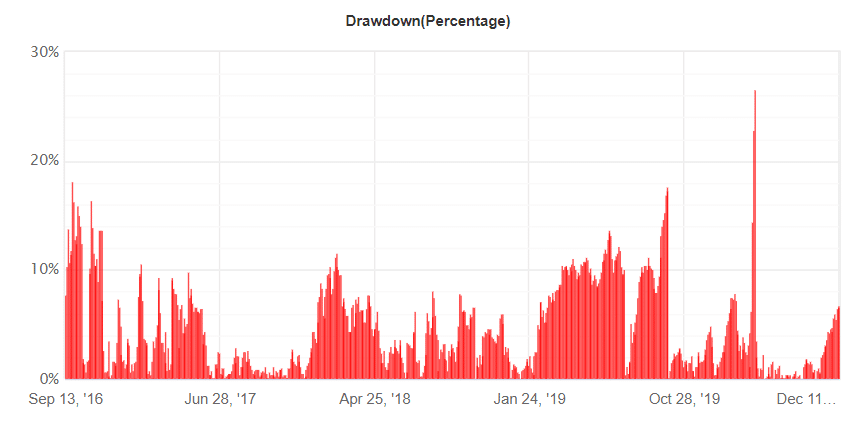 The developers mentioned nothing about consistent and long-term drawdown periods. It's an important part of preparing to trade new signals because we have to have enough margin for this.
People feedback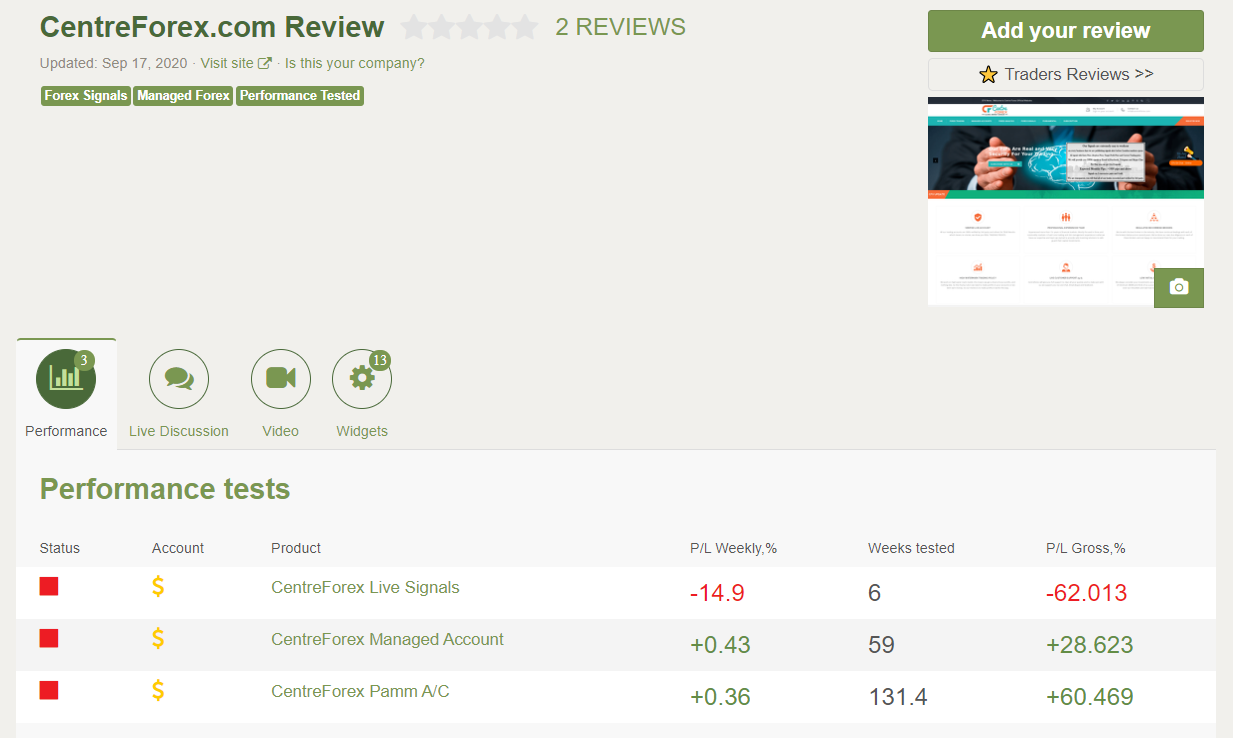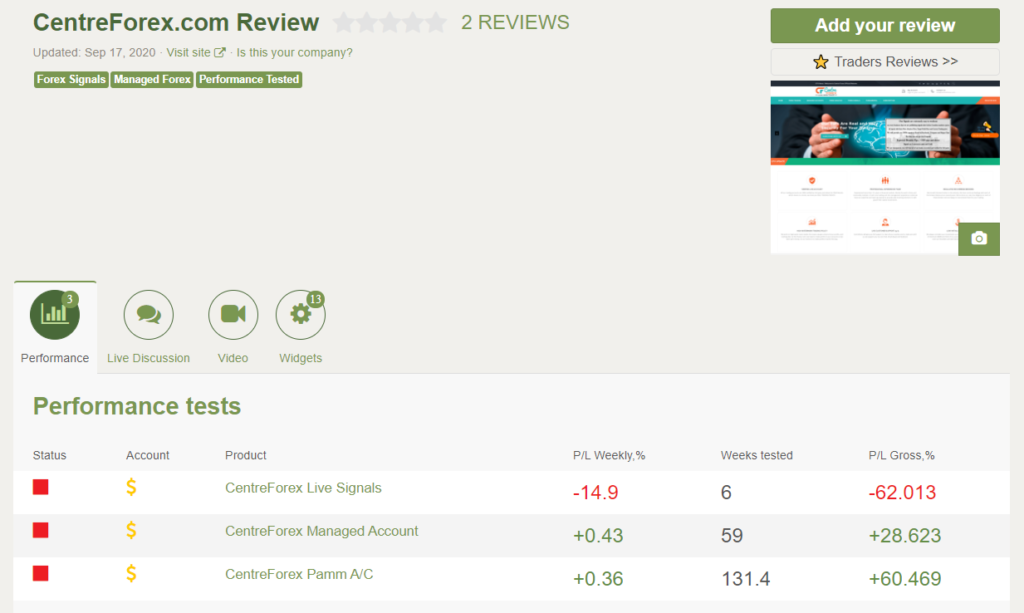 The company has a profile on Forex Peace Army with three stopped accounts. The live signals account was ended with significant losses.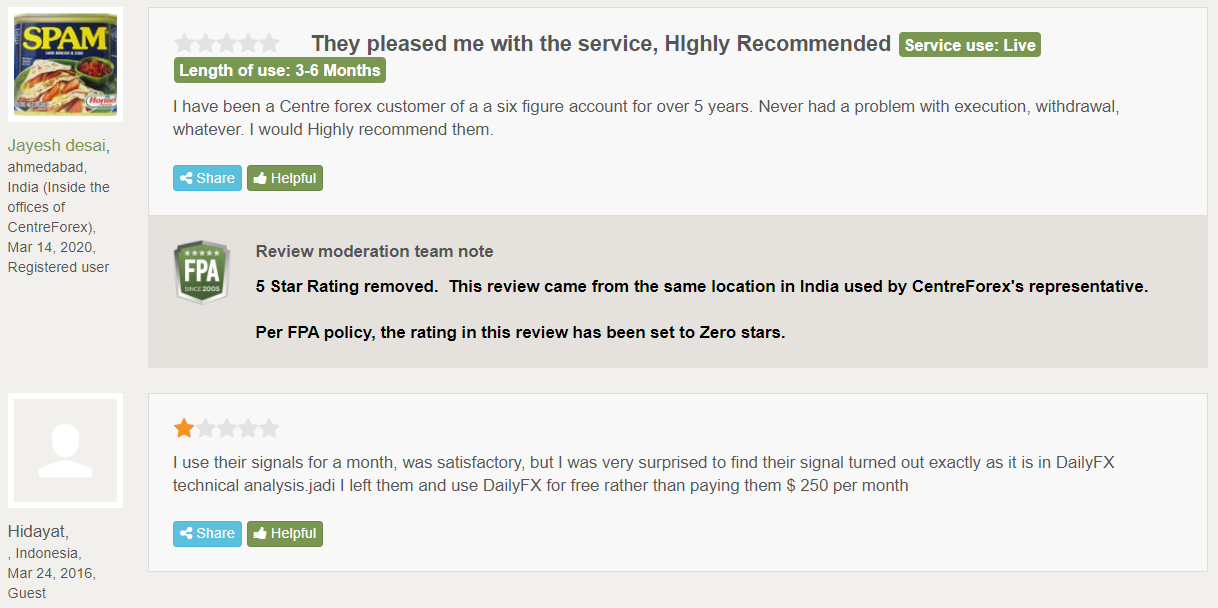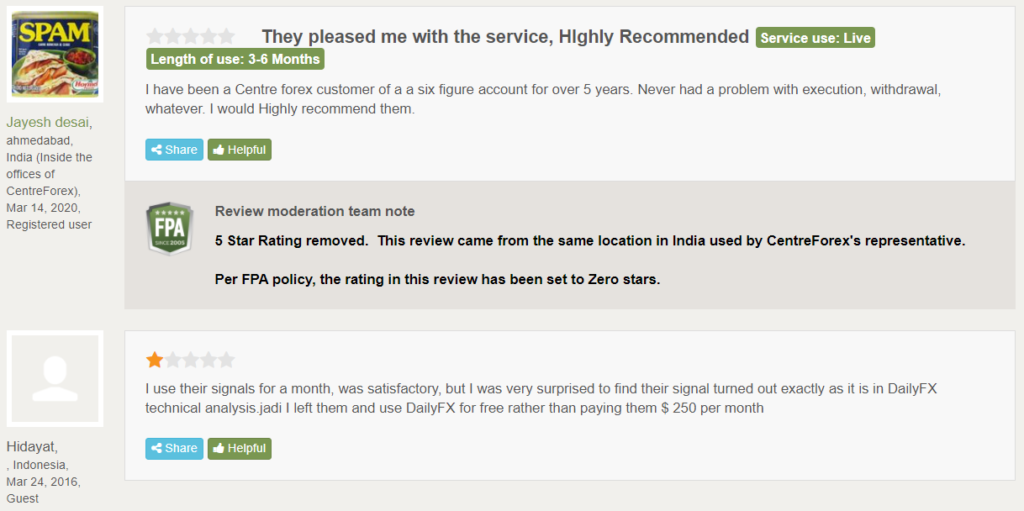 As we can see, the company is from India, and they post fake feedback.
Wrapping up
Advantages
Disadvantages
No team revealed
No strategy explanations provided
No backtests provided
Arbitrage-featured trading results
Demo account trading results
The last several months were closed with significant losses
Insane pricing
No money-back-guarantee provided
No people's testimonials provided
Fake person's feedback on Forex Peace Army
Summary
Centre Forex looks like a scam service. They have used arbitrage software to make big account gains, having expected that people who aren't familiar with Forex didn't check trading history. It's a scam way to get customers. Their signals haven't been profitable for the last three and a half months. Pricing is out of place as $250 for signals is too much. The fake comment convinces us to avoid this service.