Fly Higher Nova claims to be the automated trading software of the future. According to the vendor, this EA has helped more than 5000 traders get real-time results. It is further claimed by the vendor that the system generates average weekly returns of 20% or more.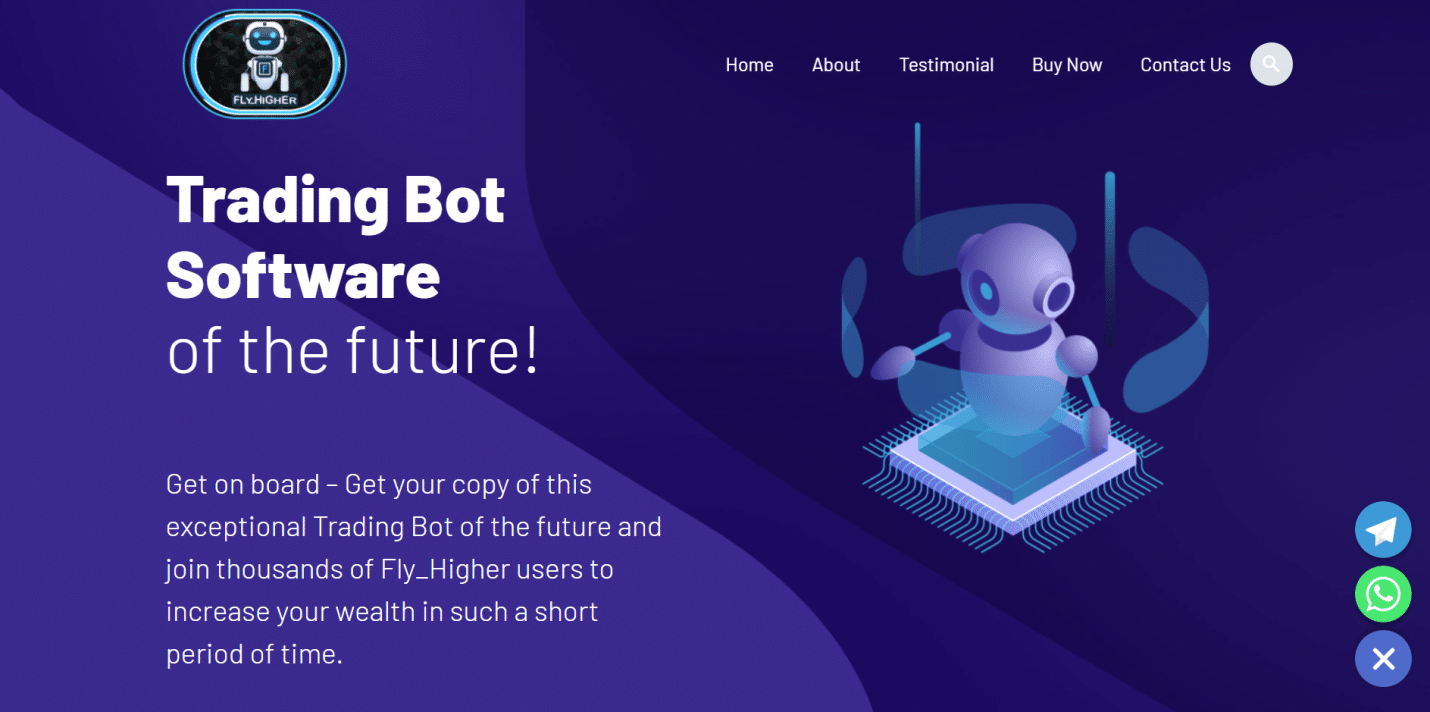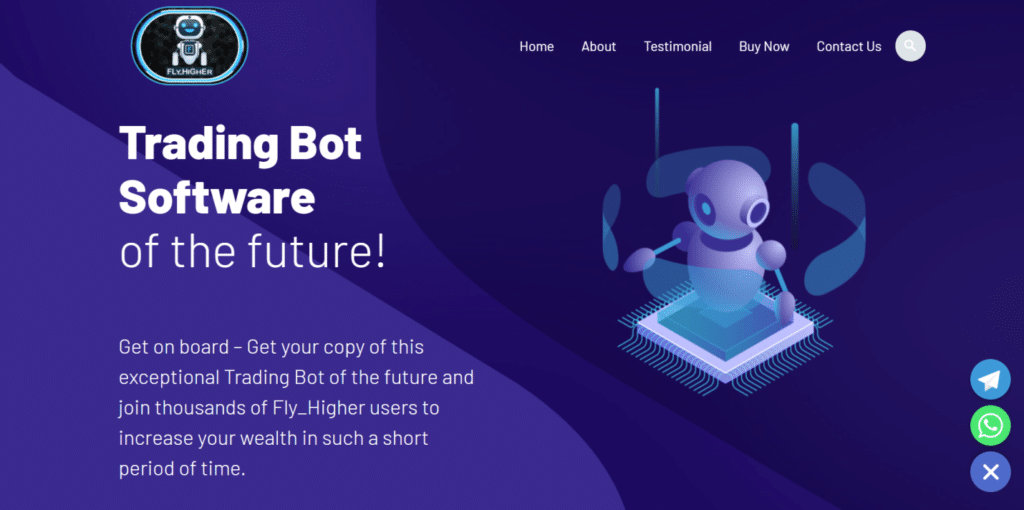 Is This The Perfect Forex EA For You?
On the official website the Fly Higher Nova, the vendor outlines the main features of the EA and explains what according to them makes the robot different from others. The presentation is quite brief and much relevant information is missing. We also have several screenshots for customer testimonials and a contact form.
We have no information available on the parent company, which puts the reputation of the EA in question. The company is based in Ja Ela, Sri Lanka, but we don't know anything about its service history. Thus, from a vendor transparency perspective, we are thoroughly disappointed.
Fly Higher Nova can be used for trading in all currency pairs. Trades are opened after performing some advanced calculations and each of them has updated stop loss and take profit. As per vendor claims, it does not require any special experience to work with this software. It can be set up within 3 minutes and support is provided on a 24/7 basis.
This is a trend-following robot that uses an unknown strategy. On the official webpage, we don't have any information that tells us what kind of strategy the EA uses. Trading strategy reveals vital details about an EA's profitability, so the lack of information in this department comes as yet another red flag.
How to Start Trading With Fly Higher Nova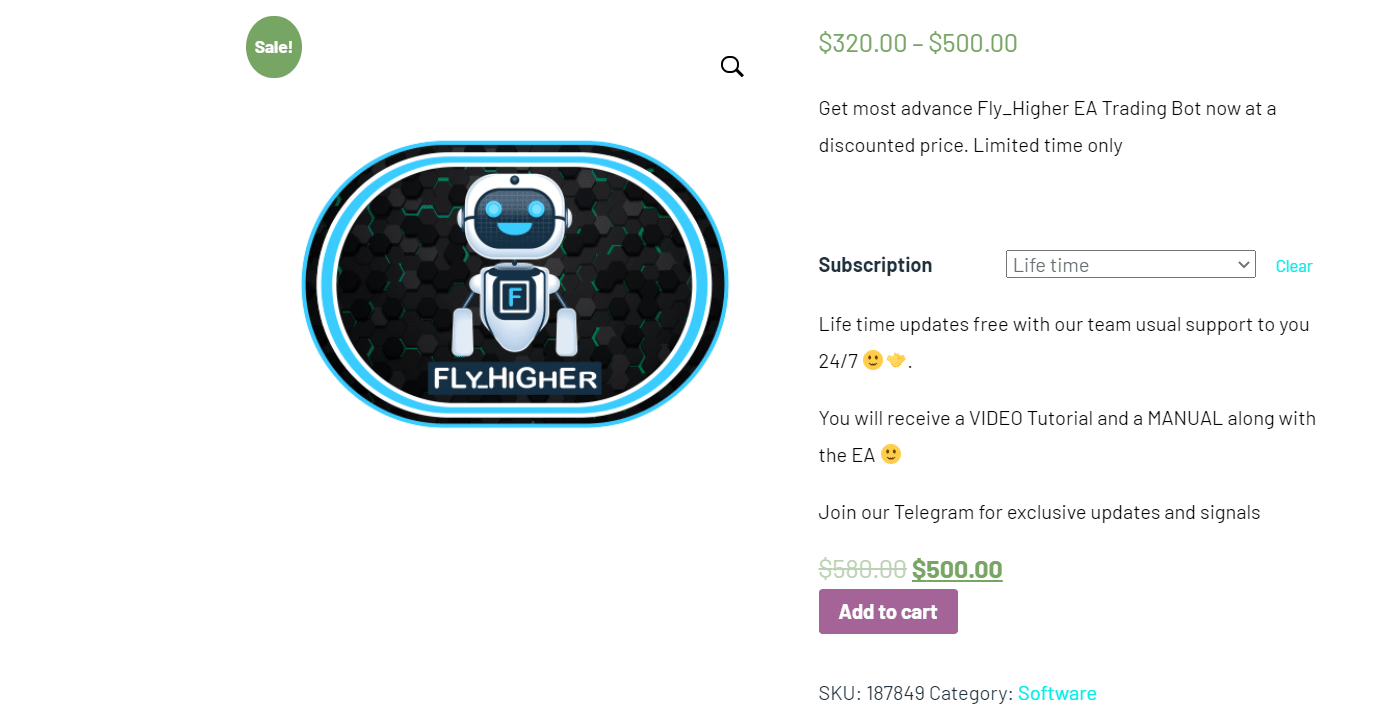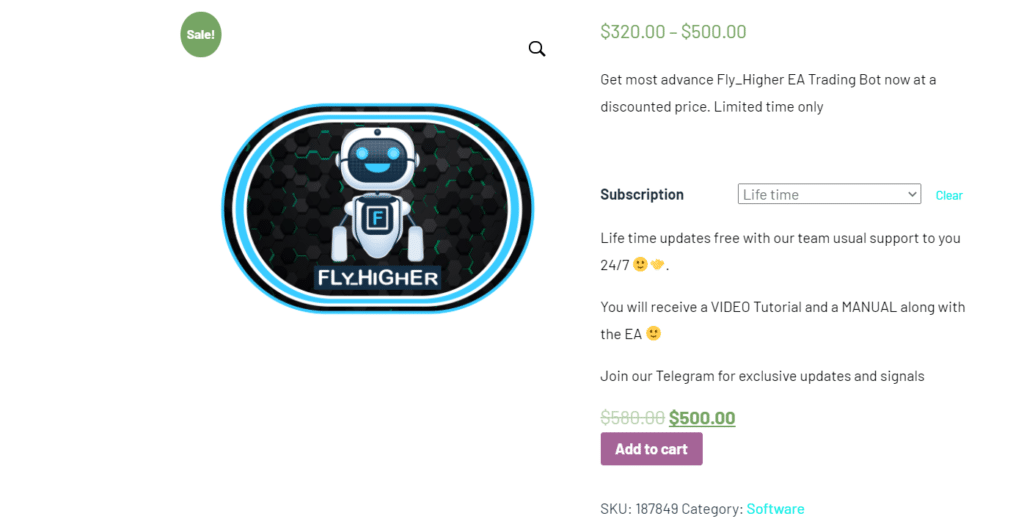 Fly Higher Nova has subscription offers with 12 months and lifetime validity, priced at $320 and $500, respectively. For a one-time price, this is comparable to the market average for Forex EAs.
The vendor has a strict refund policy where you must make a request for a return within 24 hours of the date the software was made available for download. We don't think one can gauge the system's performance within just 24 hours, so it is as good as having no money-back guarantee at all.
After signing up on the website, you need to choose a subscription plan you're comfortable with. You will receive the necessary information via email along with the payment link. Soon after the completion of payment, you will receive the Forex EA along with a video tutorial and a manual. You can let the EA calculate the lot sizes based on your capital or use the fixed lot option to set them on your own.
Fly Higher Nova Backtests 
We don't have the backtesting data for Fly Higher Nova on the official website. Backtests are performed using historical data for an extended time period and hence Forex traders always look for these results before investing in a robot. In the absence of backtesting data, we cannot accurately determine the profitability of the system.
Trading Results 
As a general rule, you should never trust a Forex EA that does not have verified live trading results. Since there are no live statistics for Fly Higher Nova, there is no proof that it can generate weekly returns of more than 20%, as claimed by the vendor. Therefore, it is extremely risky to invest in a system like this.
Other Notes
According to the vendor, this Forex EA is supported in 180 countries. It has a Telegram Channel exclusively for buyers where you can get the latest updates and trading signals. If you wish to get in touch with the service team, you can use the contact form on the website.
People Feedback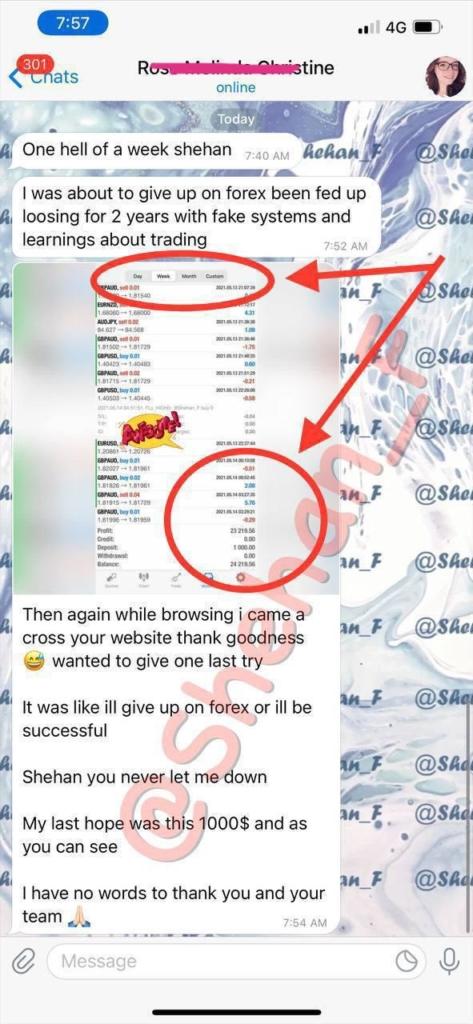 There are several screenshots of WhatsApp messages where users have praised the performance of the system and claimed to have secured huge profits while trading with it. However, these are not verified reviews posted on reputed websites, and hence we cannot consider them authentic. It is clear to us that this Forex EA does not have much of a reputation in the industry.
Conclusion
Advantages
Disadvantages
Backtesting data not available
No trading results
Lack of vendor transparency
Undisclosed trading strategy
Summary
Fly Higher Nova is a system that you definitely should not consider investing in. First of all, it is sold by a company with zero reputation that we don't know much about. Secondly, there are no trading statistics of backtests for this robot, so we have no idea what kind of performance it would deliver in a real-time trading scenario.