The presentation tells us that "Galileo FX: 100% automated trading software." The system can start trading automatically 24/5. There are over sixty optimized settings. We can rely on welcome support.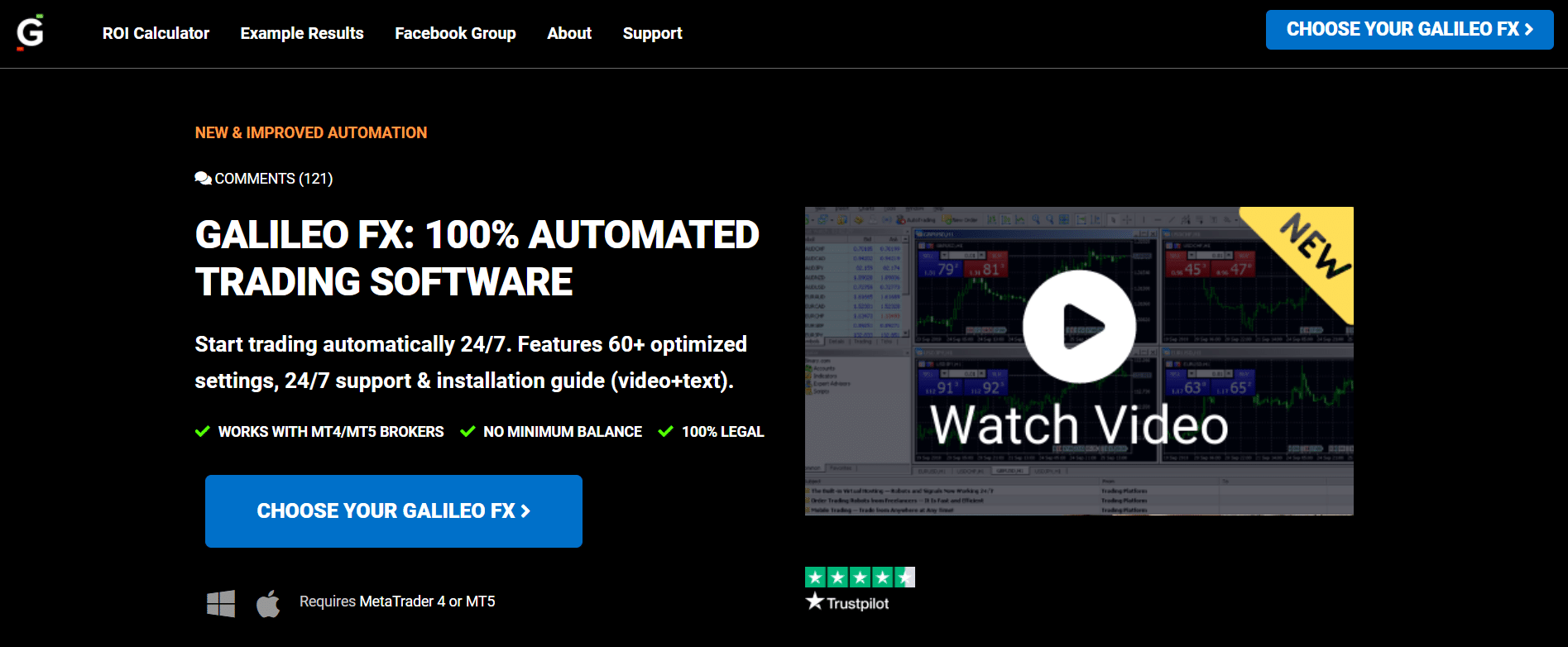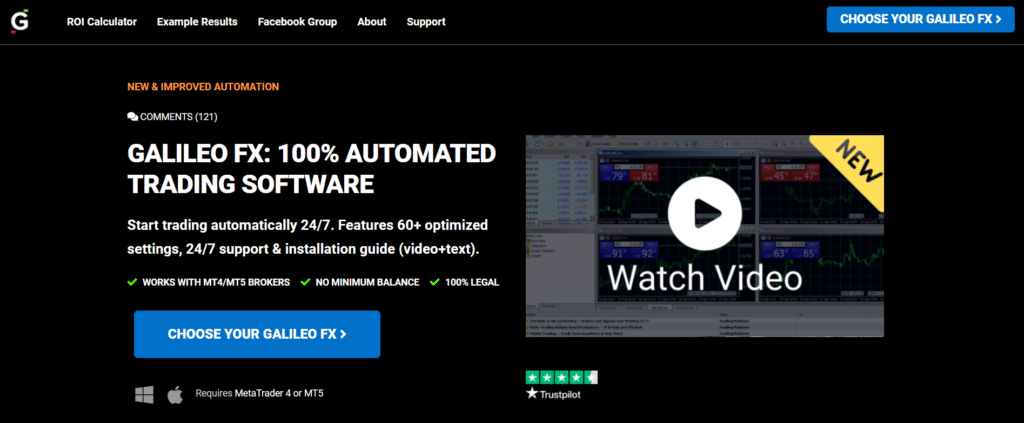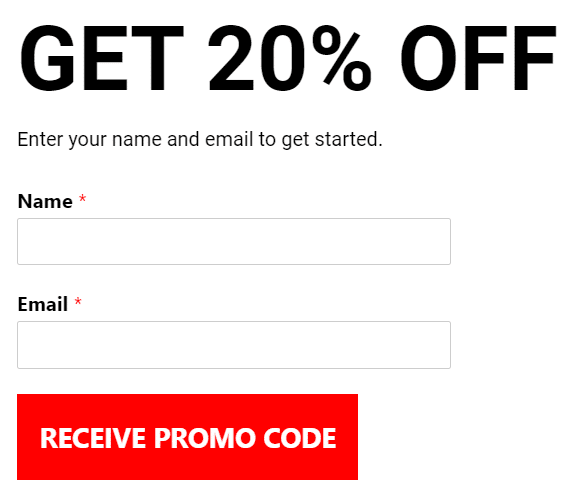 Is this robot a viable option?
We are not sure about it. The reason that the developers didn't mention clearly what currency pairs we can work with. From trading results, we know that the system makes little profits on Silver.
How to start trading with Galileo FX
There are some icons with several words added. It doesn't look quite professional.


The robot can execute deals fully automatically.
There is a package of over sixty setting files.
The pack also includes support and a user manual.
There are both versions available for MT4 and MT5.


The system isn't sewed to a broker.
The robot doesn't require much margin to execute orders.
The accuracy rate is up to 96%. 
The advisor has a money management system that protects deals by setting Stop Loss and Take Profit Levels. 
The time frame is H1, according to the backtest report. 
The open orders can be closed manually. 
The system was tested on twelve brokered houses. 
We know absolutely nothing about the strategies behind the system. It's risky to buy an advisor without knowing what to expect from it.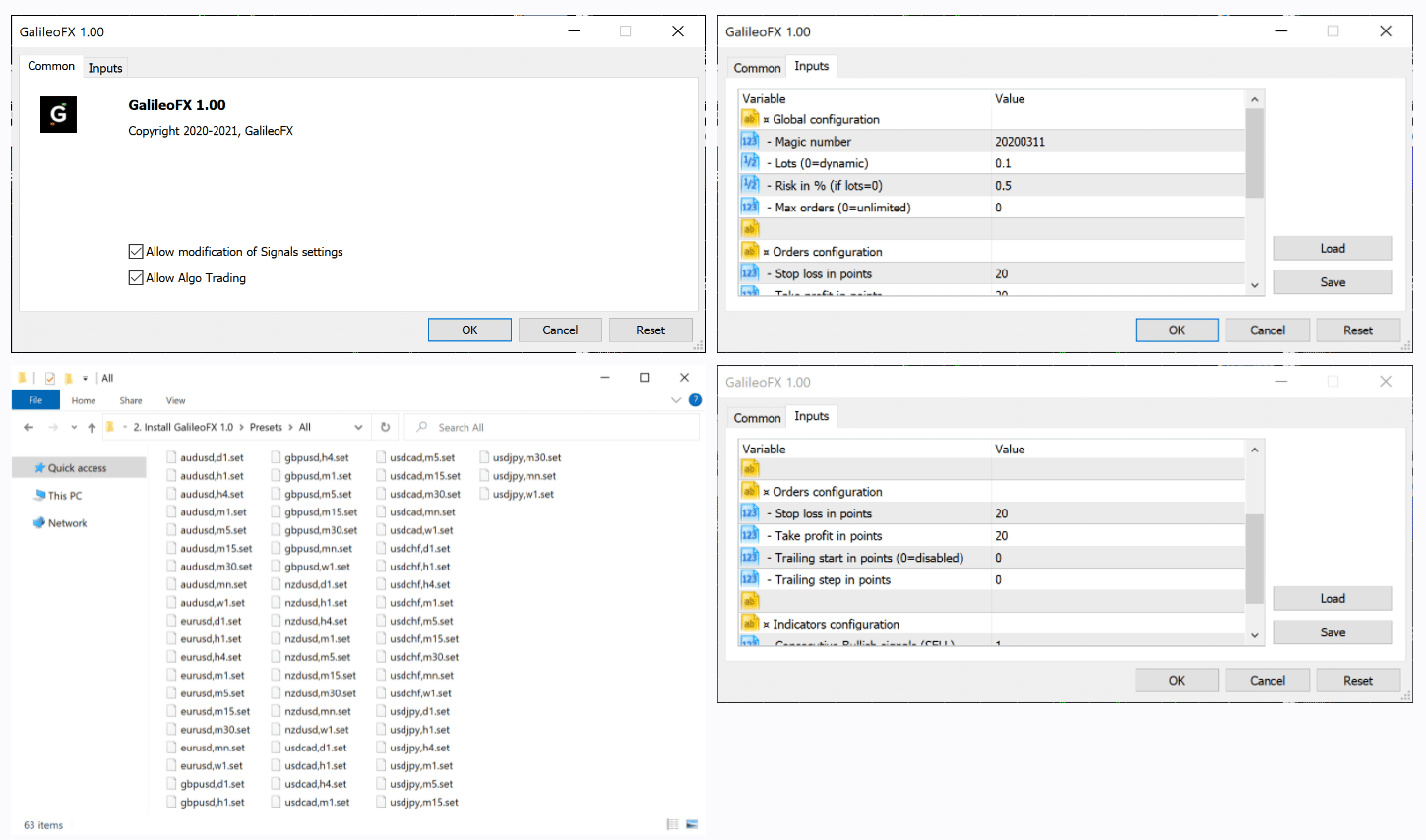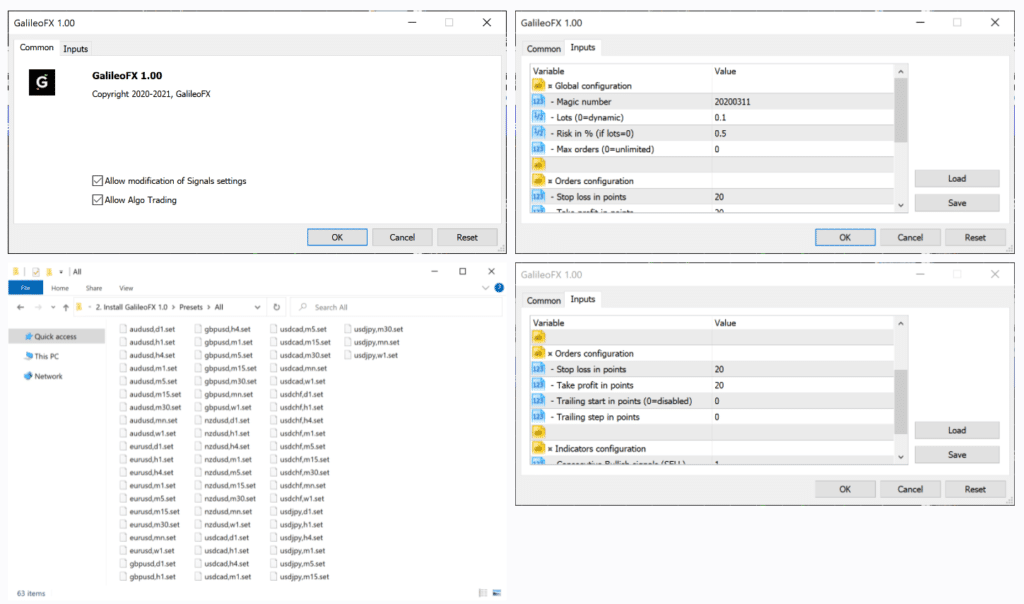 It supports Micro, Mini, and Standard Size Lots.
We can trade on the home or office PC.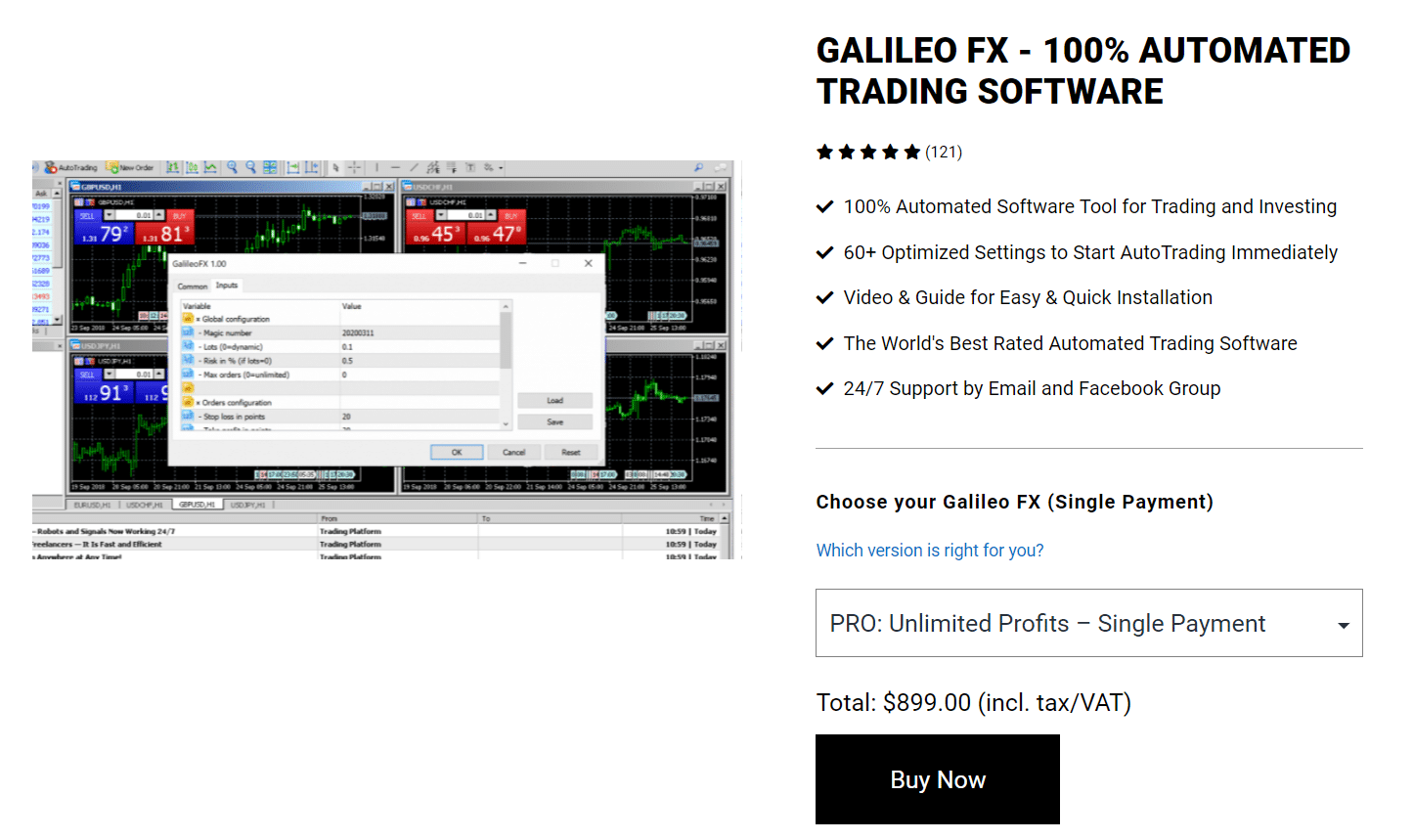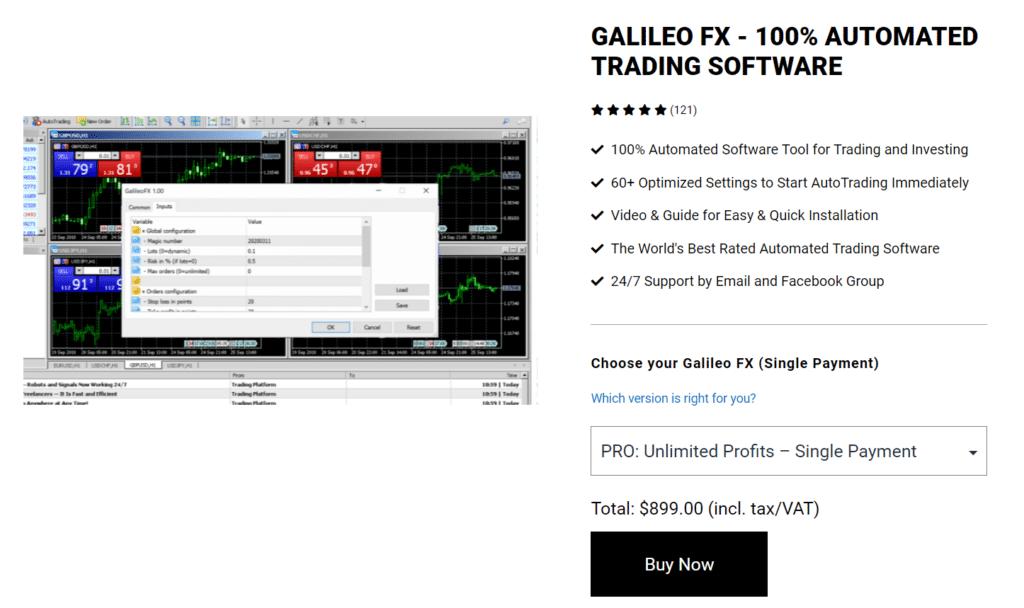 There are several packages provided. The personal pack costs $199 and allows getting $1000 of the monthly profits. The maximum package costs $399 for a product copy and includes $5000 of the monthly profits. The unlimited profits pack costs $899. The developers decided not to provide a money-back guarantee.
Galileo FX Backtests
We don't have backtest charts and sheet – only these details:
Galileo FX Backtest – EUR/USD ($4398 Total Net Profits) + Settings
Total Net Profit: $4398.40
Gross Profit: $5132.40
Gross Loss: -$734
Account Info:
Broker: IC Markets
Platform: MT5
Version: Galileo FX Pro
Period: 1 Jan – 11 Jun 2021
Timeframe: H1
Settings:
Lots = 0 (dynamic)
Risk = 0.5
Max Orders = 0
Stop Loss = 0
Take Profit = 1000
Trailing Start = 0
Trailing Stop = 0
Consecutive Bullish Signals = 9
Consecutive Bearish Signals = 9
Trading Results
We have this account published on Myfxbook and the widget placed on the site. Most likely, something went wrong and the robot was removed from both Myfxbook and presentation.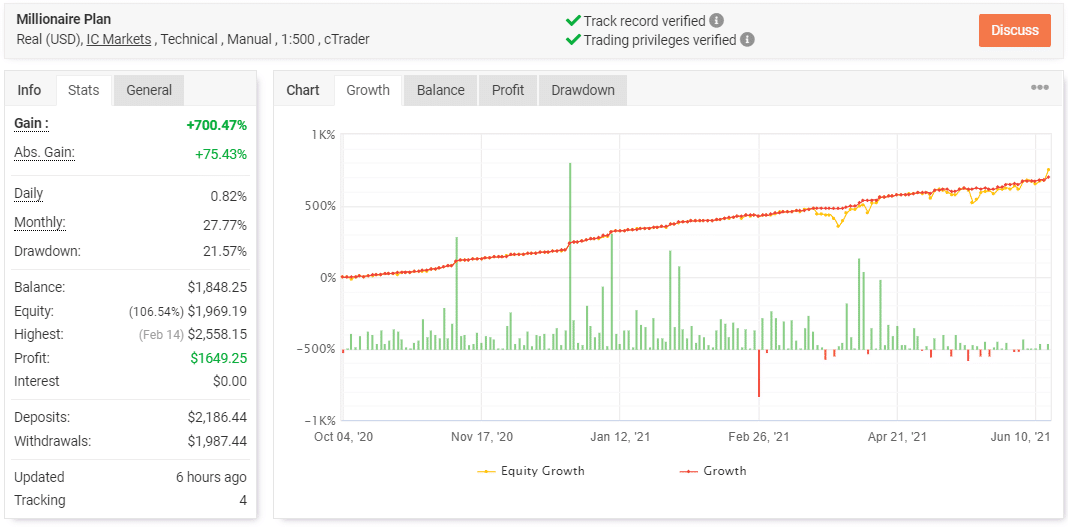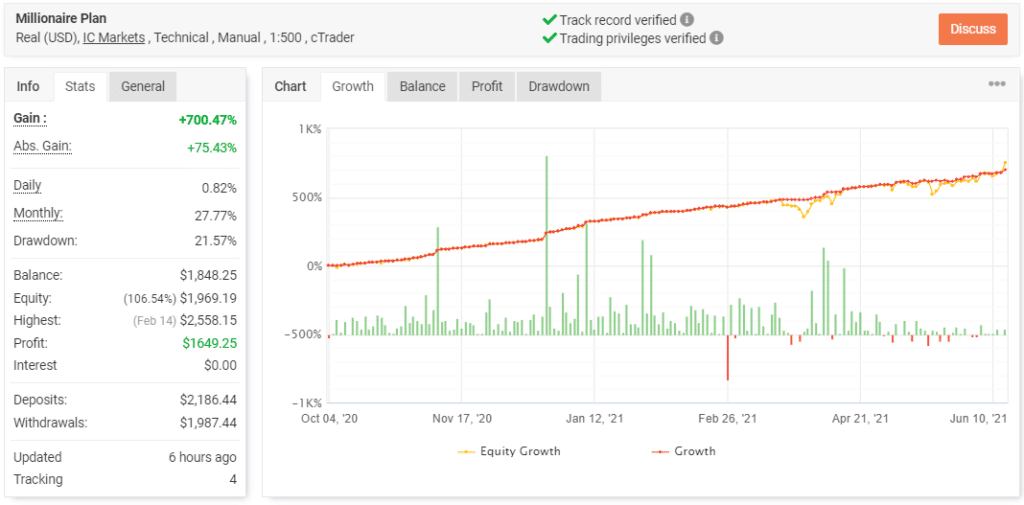 We have a real account on IC Markets with a working robot on it automatically with 1:500 leverage on the cTrader platform. The account has a verified track record. It was created on October 04, 2020, deposited at $2186. The account was withdrawn at $1987. Since then, the absolute gain has become +700.47%. An average monthly gain is 27.77%. The maximum drawdown is 21.57%. The account is tracked by four potential investors.


The system traded 1541 deals with 14,325 pips. An average win is 12.72 pips when an average loss is -8.99 pips. The win rate is 87% for Longs and 79% for Shorts. An average trade length is 14 hours and 2 minutes. The Profit Factor is 4.05.


It traded EURUSD, Gold, and Silver. Silver is the most traded symbol with 1534 deals and 1648 pips.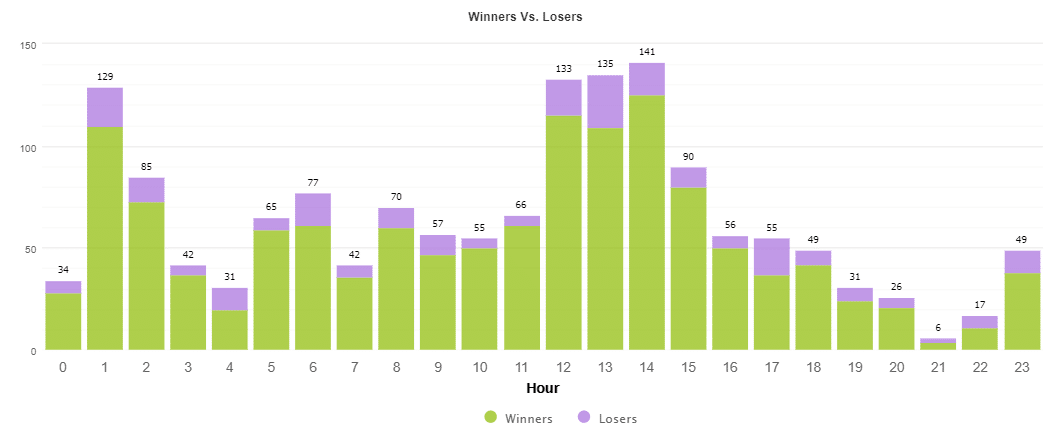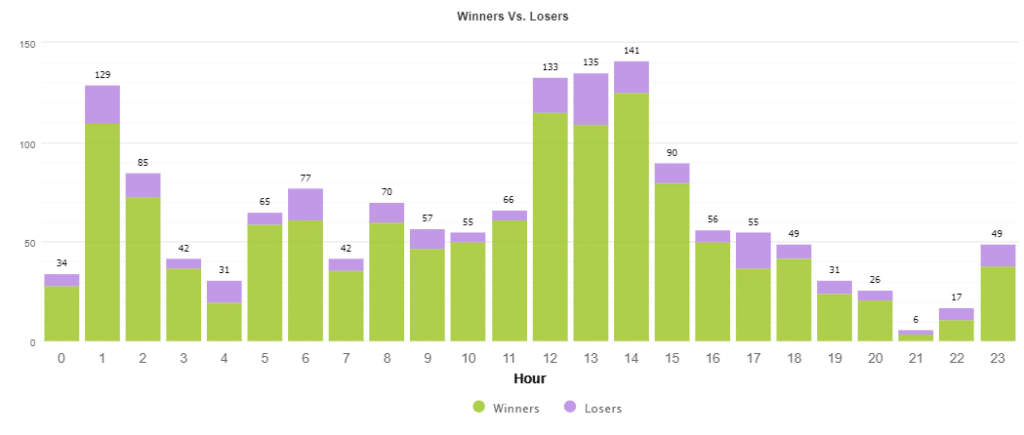 The robot focuses on trading the Australian and European trading sessions.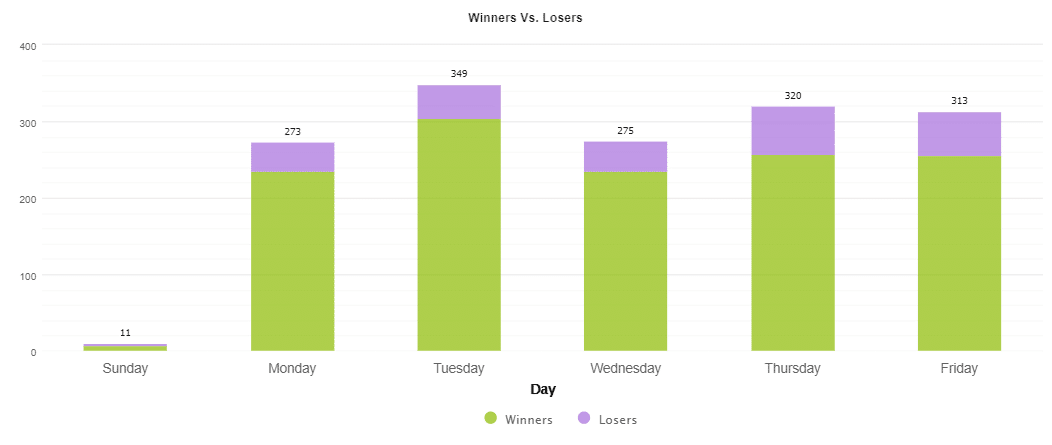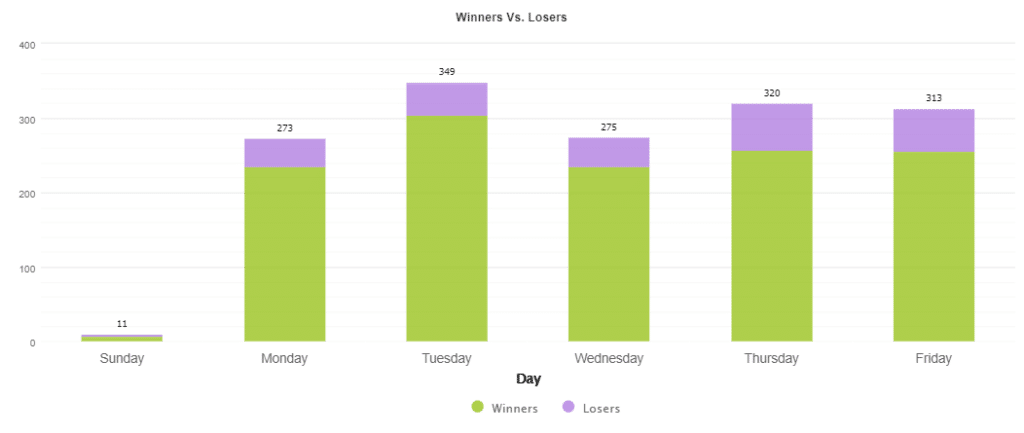 The advisor tries to work during a week equally with some drawbacks in activities on Monday and Wednesday.


The robot has to lose 88 deals to lose 10% of the account.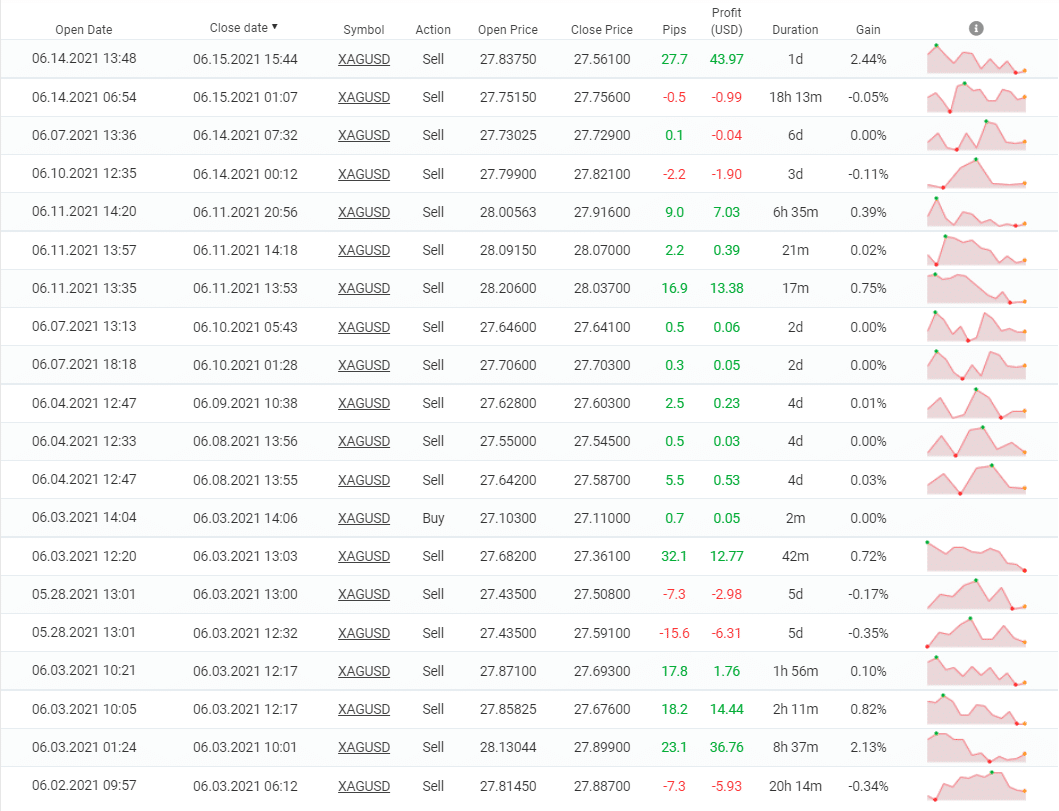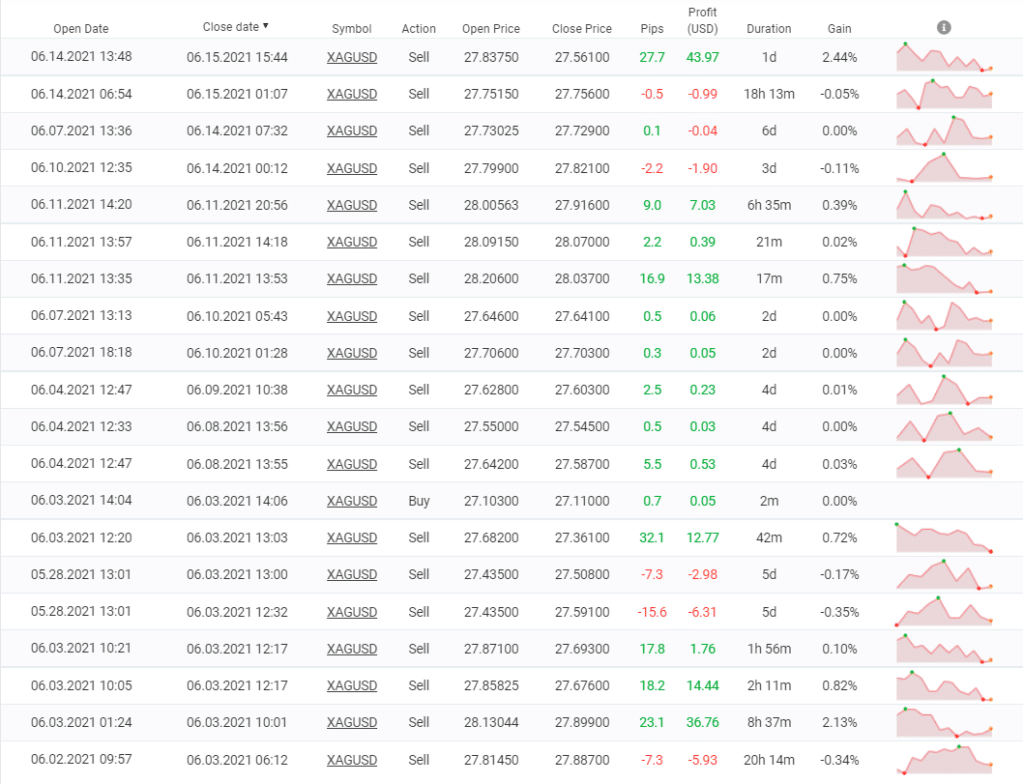 The system cuts completely little profits from the market.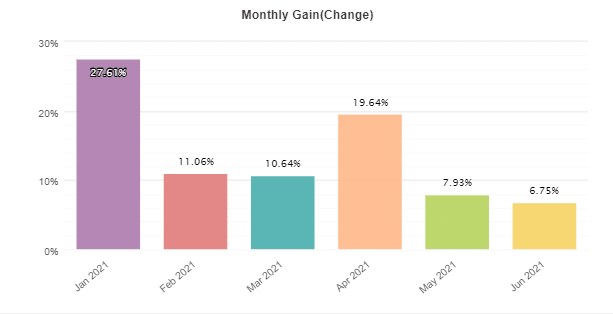 As we may note, the profitability varies from month to month.
Other Notes
Trading Silver or Gold is more dangerous than common pairs because of high margin requirements. The system has its weird patterns of closing orders.
People Feedback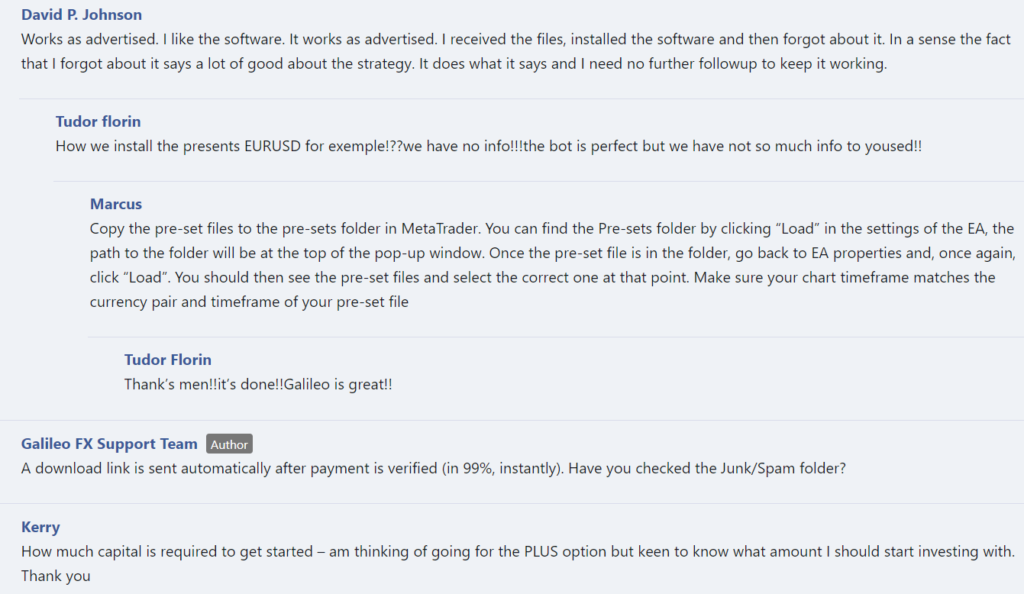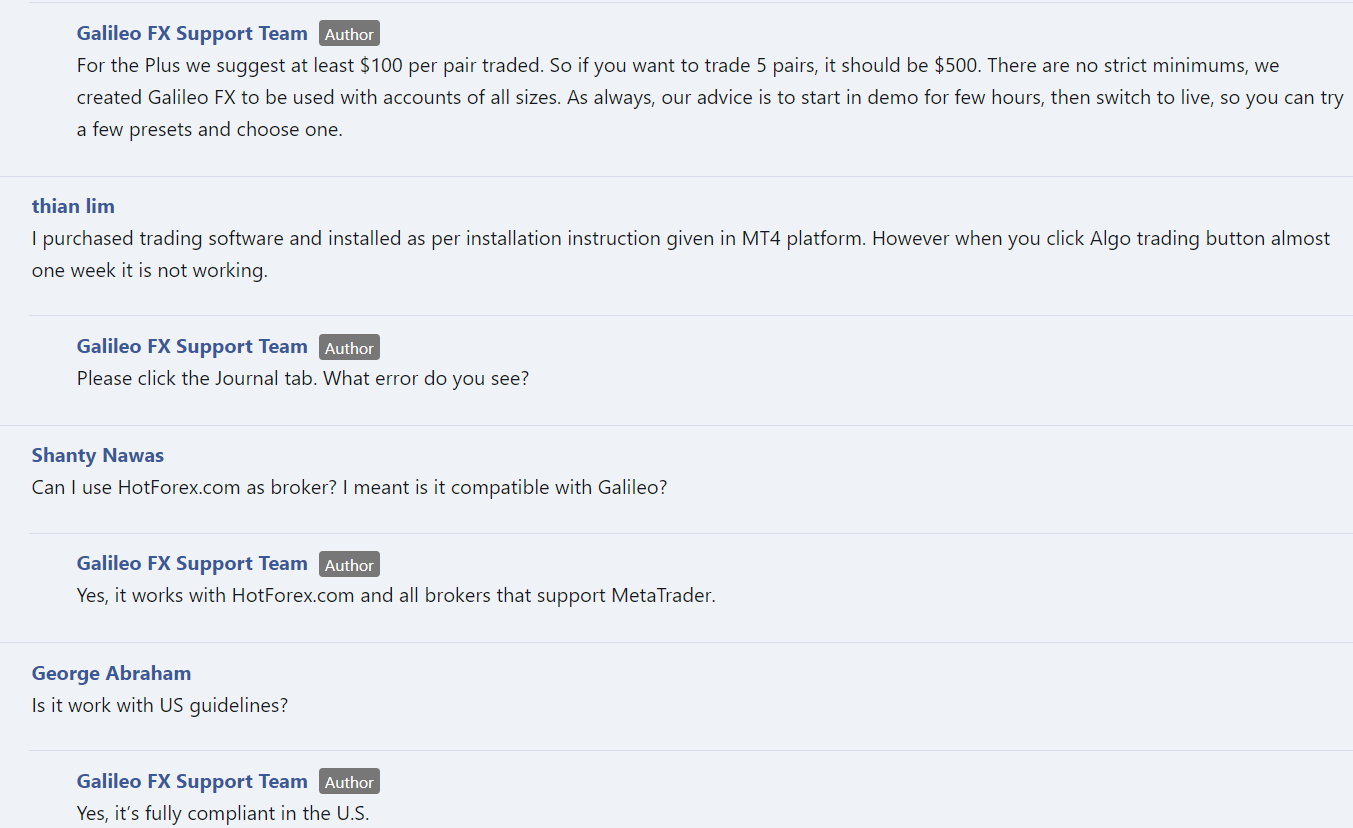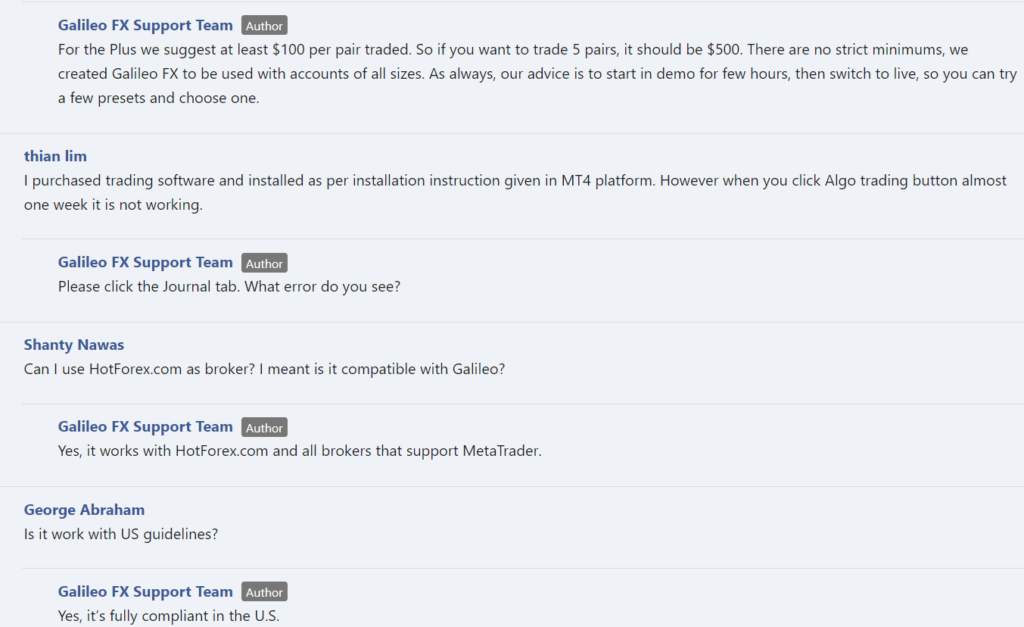 The people in on-site comments respect developers and ask common questions.
Wrapping Up
Advantages
Real-account trading results
Disadvantages
No team revealed
No settings explanations provided 
No risk advice given
No backtest reports provided
We can trade only Silver
The system makes only little profits
The advisor doesn't trade frequently 
High pricing 
No refunds provided
No verified comments published
Summary
Galileo FX is a system that cuts little profits from the market. The robot executes orders only on Silver. The pricing and the offer are completely unfriendly. The common packages are limited by possible obtained profits.