Forex Blade LLC provides several services like Education, EAs, and App. The site doesn't look professional. There's no focusing on any of their services, just wording about everything good against everything bad.




There are several articles written in different media. Let's take a look at the Yahoo! Finance one.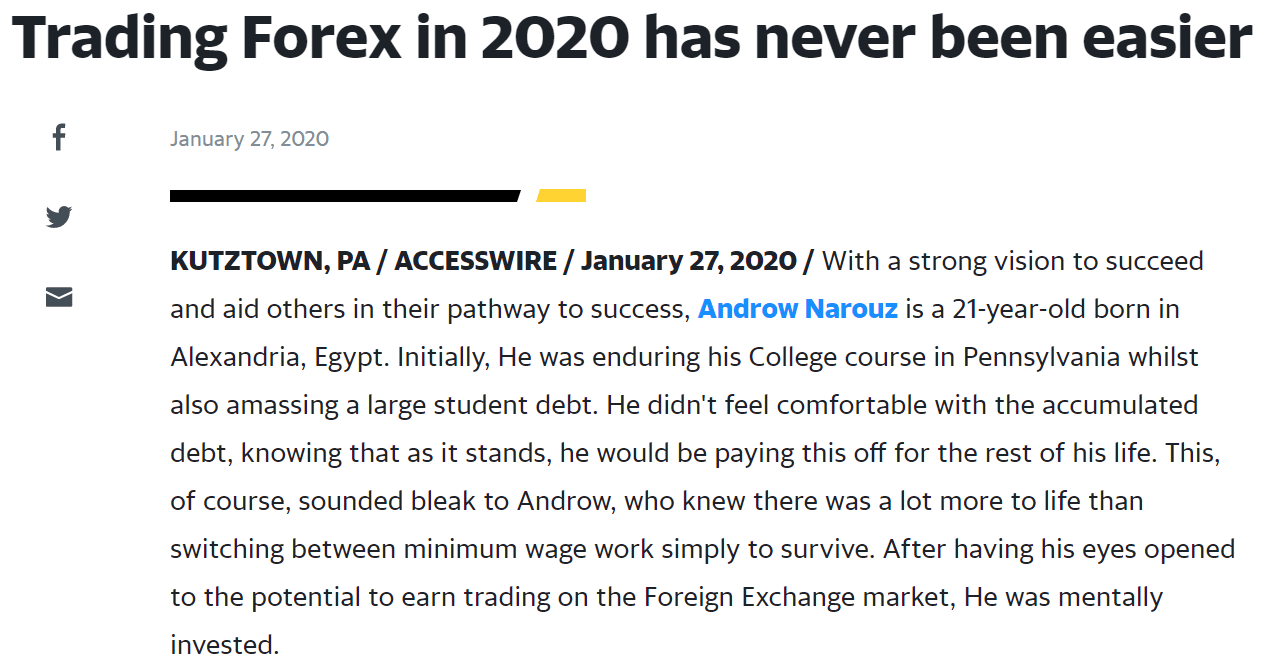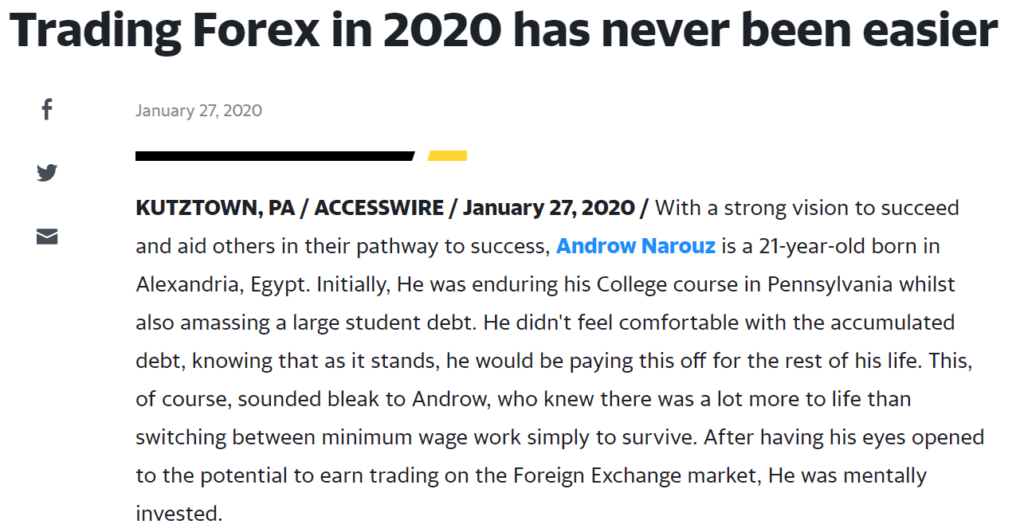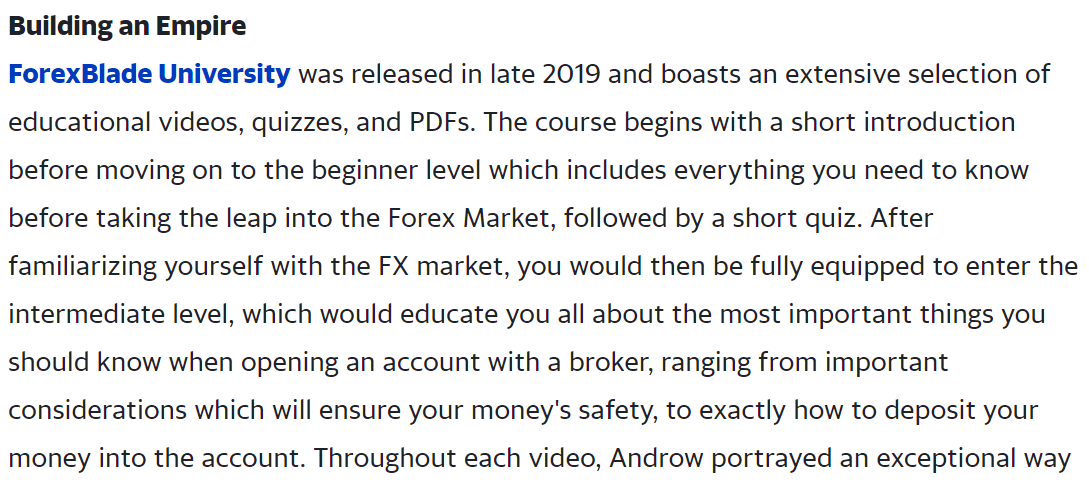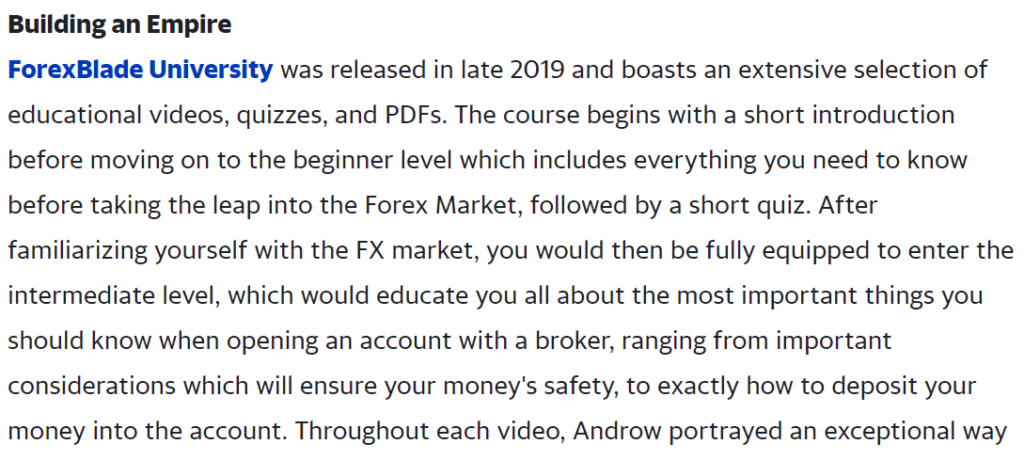 It looks like a typically paid article. The info that this person truly made money wasn't proved. There was no info about a strategy he performed, symbols, and so on. It was immediately accepted as a guru without checking his trading experience. Based on this, Yahoo started promoting him and his business.
Is Forex Blade a good system to rely on?
No, it is not. It has all signs of the scam EA.


All two services (without an app) are introduced as courses.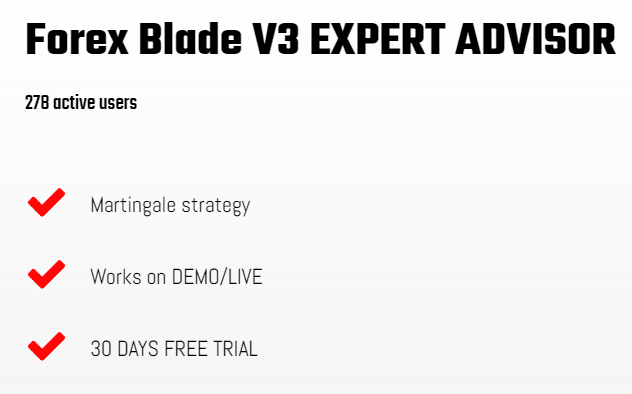 It's a V3's "features." The developer didn't even bother to provide robot settings and strategy explanations outside the fact that it uses a martingale strategy. We have no words to tell you how much this is a scam service.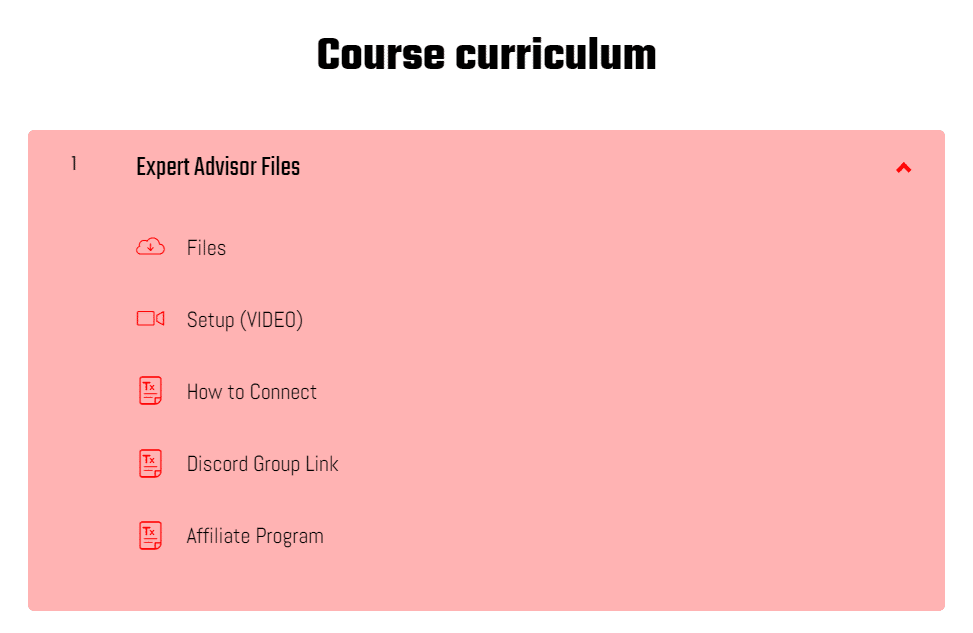 Lower, we see some details about the V3 robot that's called a "course." What's going on?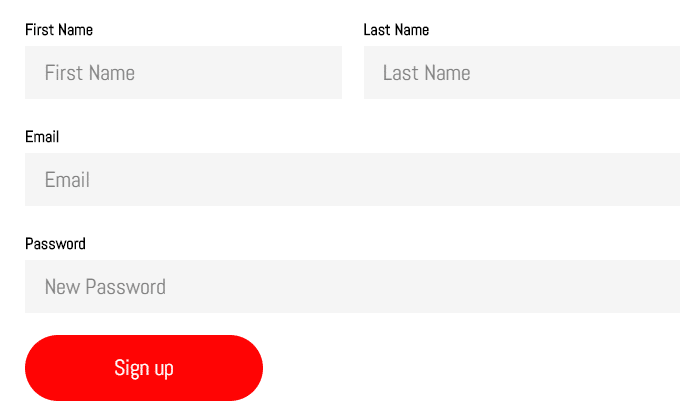 To get it for free, we have to complete registration.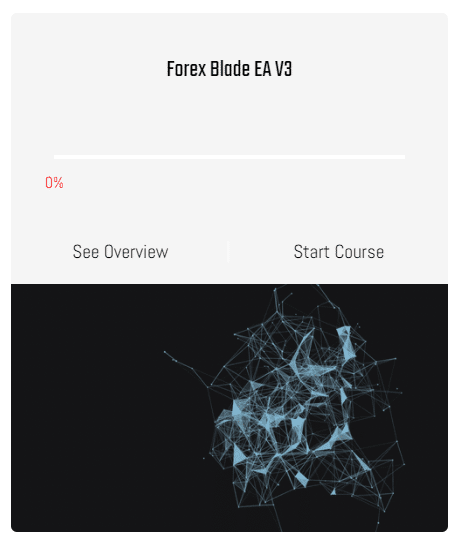 We have to start a course to get the EA. It's weird because people may want only an EA without any additions.

The EA is provided without any explanations, just a zip file.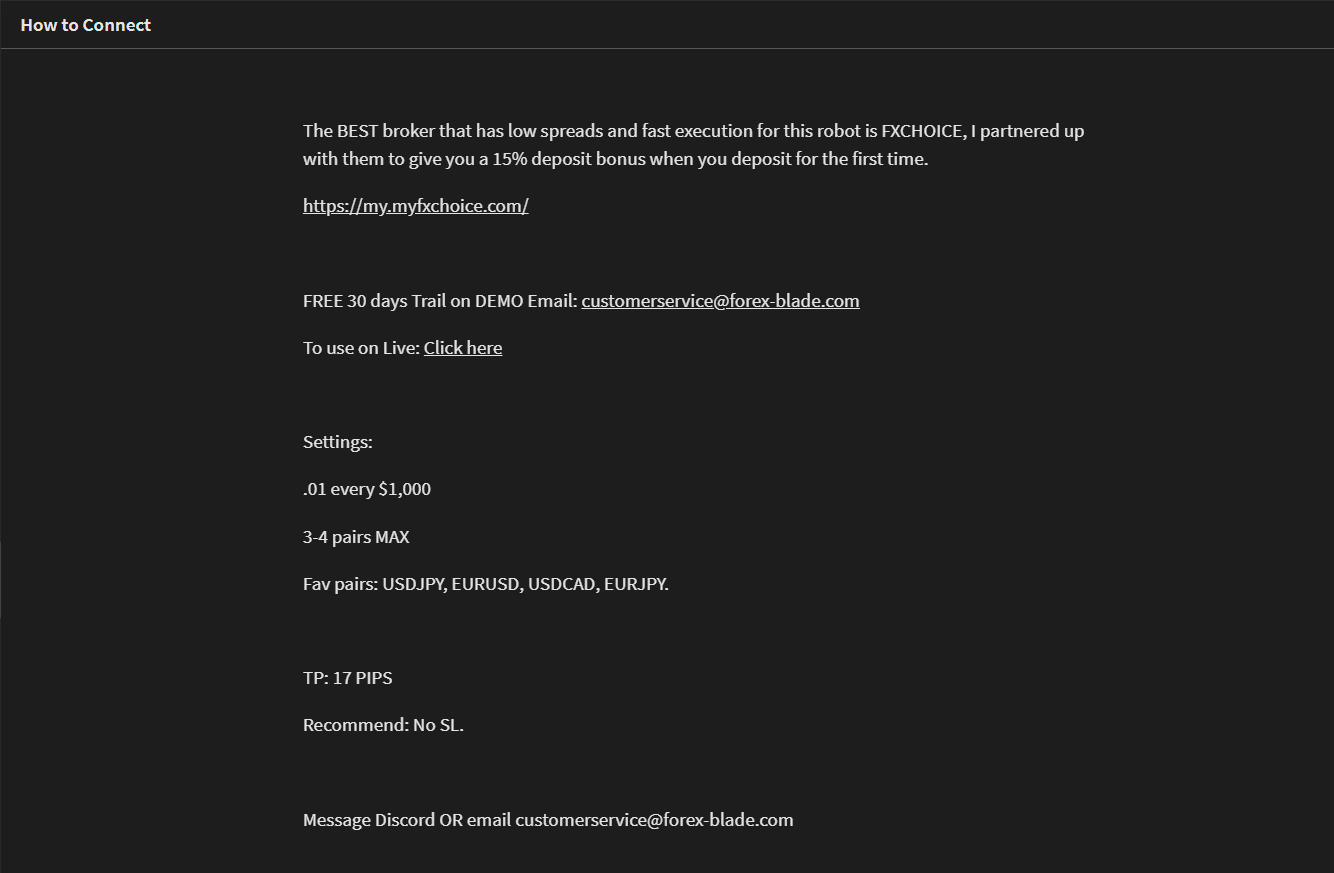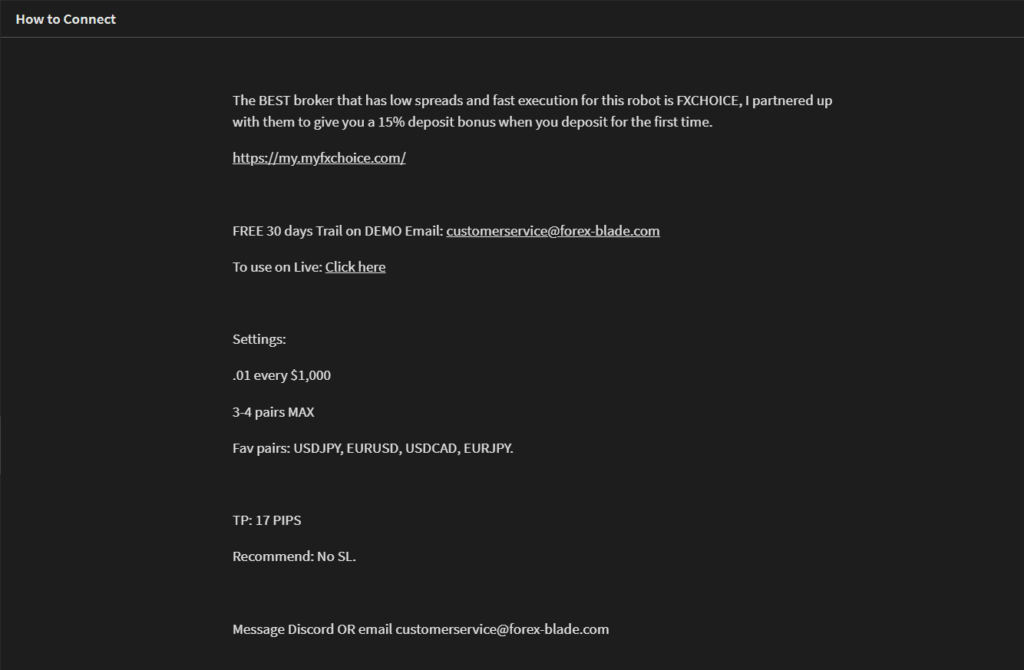 From how to connect, we know:
The devs suggest we trade through an FXChoice broker.

When we click on the "Click here' button, we see a 404 Error. Although the server is reachable, the specific page to use the EA on the live account for 30 days is not.
The EA requires a high level of margin – 0.01 Lot Size for every $1000.
The robot can work on a maximum of 3-4 pairs (?). Why not more? The devs didn't explain.
The favorite pairs to trade are USD/JPY, EUR/USD, USD/CAD, and EUR/JPY.
They recommend setting TP at 17 pips.
The last recommendation is the scam one. The robot has to trade Martingale without SL levels. They recommended not to set SL levels.


There are courses that look unprofessionally too. In the description, we have a list of nonsense. Who cares about your Professional Trader certificate. The only one proof of this is money after winning deals.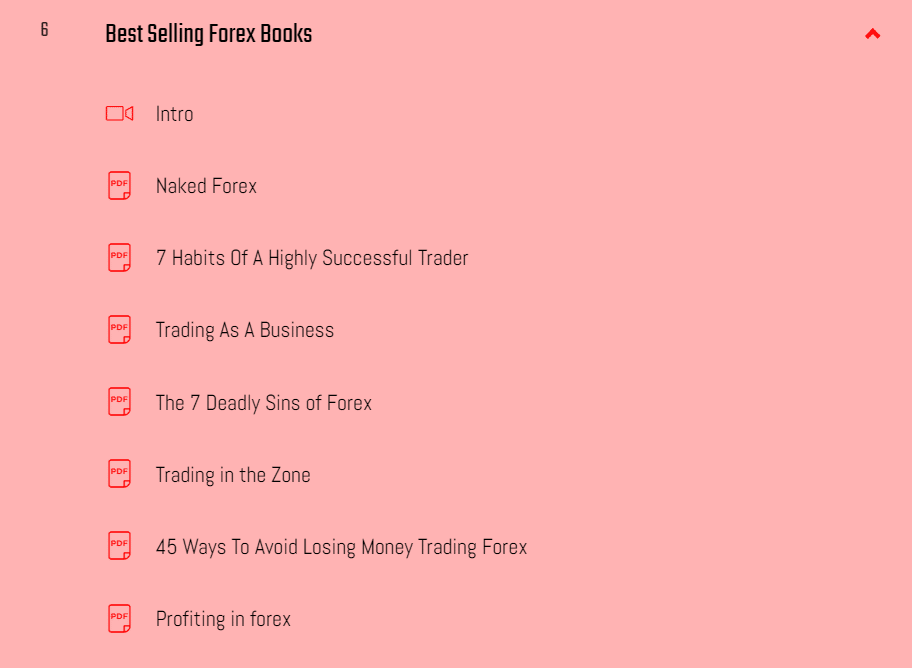 It's how the sixth chapter of courses looks like. There's just a list of books. They're not even lessons.
How to start trading with Forex Blade


The robot is introduced in several packages where the cheapest costs $50, including $4949 OFF. Are you laughing at this price and sale? You're right. It's a scam.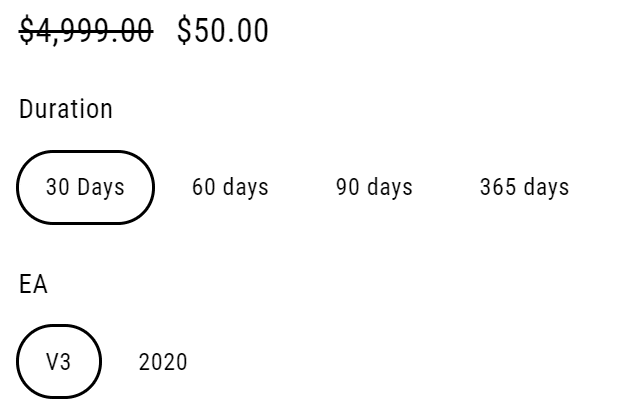 So, there are eight packages. The V3 version of the EA for 30, 60, 90, and 365 days and the 2020 version with the same subscription length. The annual subscription for V3 costs $500, for 2020 costs $750.
Forex Blade backtests
The developers provided no backtest for both versions of the EA.
Trading results
They decided that if they share an EA for free for demo usage, it covers trading results requirements, but it's not true.
Other notes


The company has profiles on social networks. Their Instagram account has 5937 followers and 281 posts.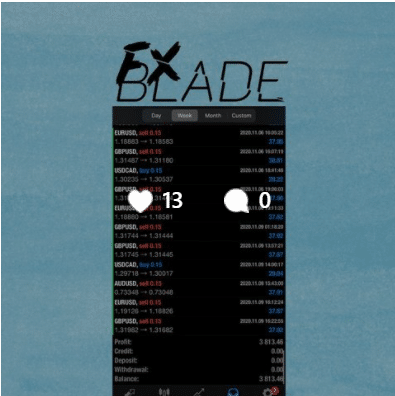 The average post has little likes and no comments. It can mean that all of these followers are fake.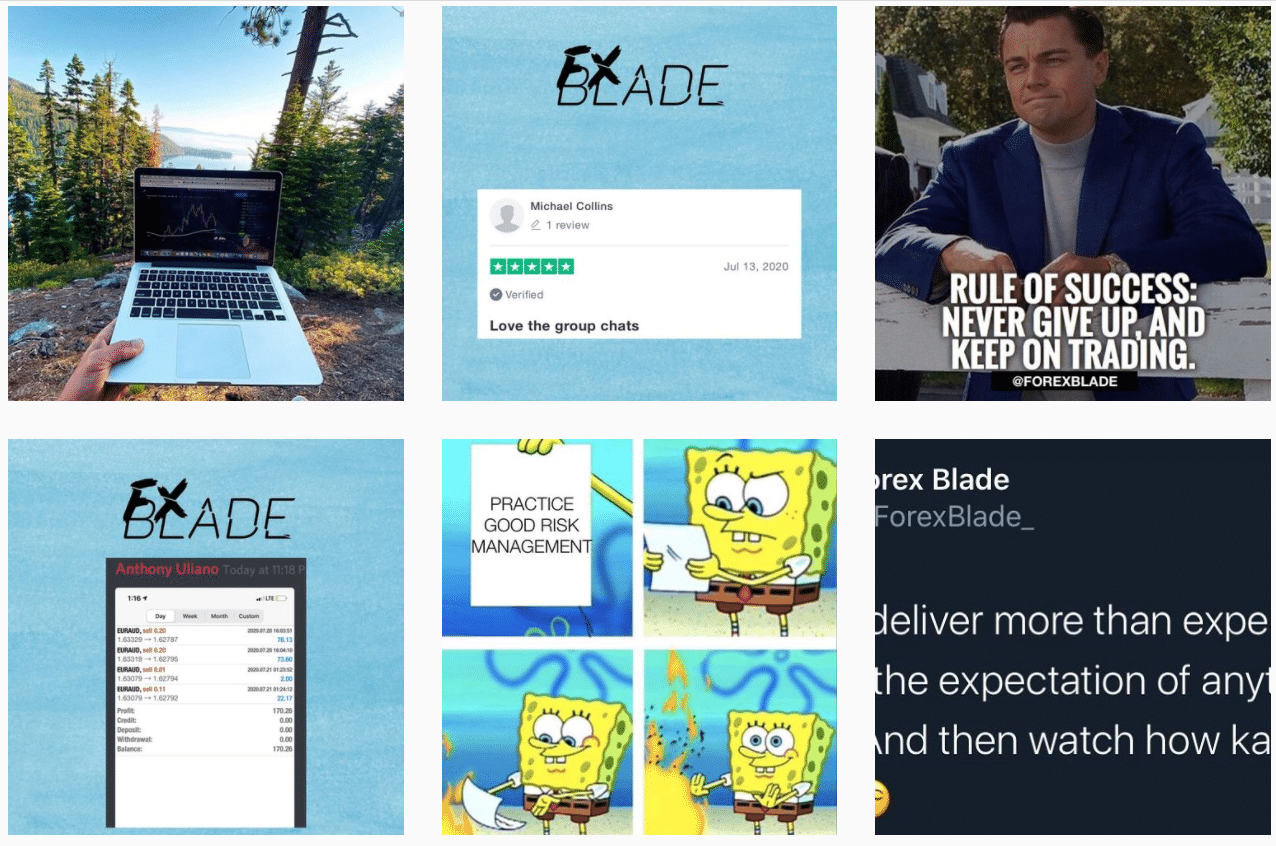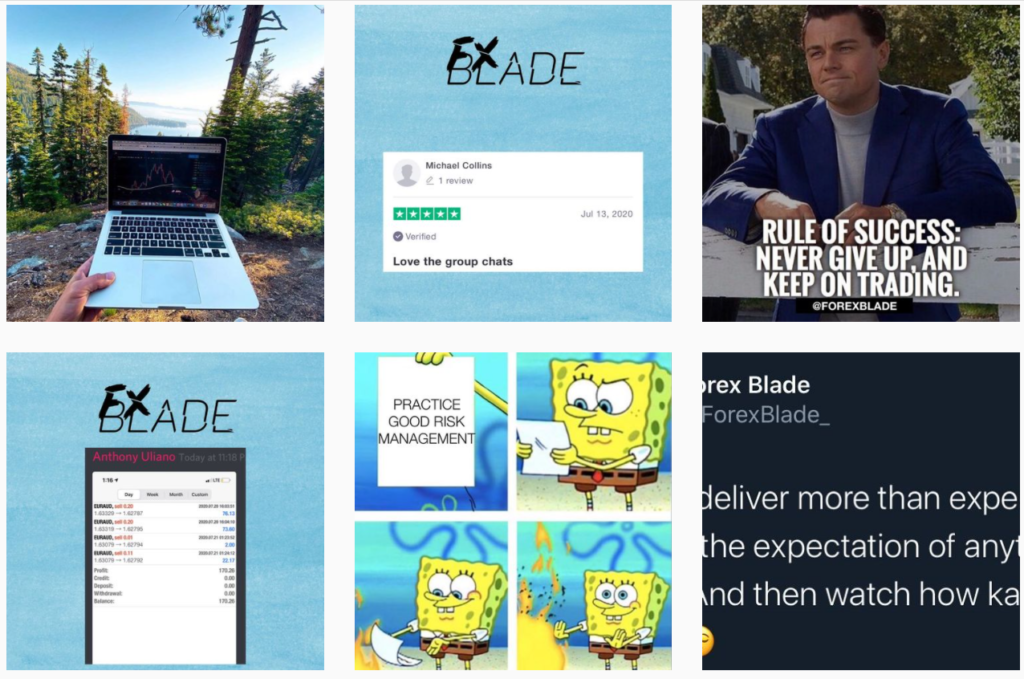 There is no useful intel. There are just memes and screenshots of profits. There's no market insights or analysis.
People feedback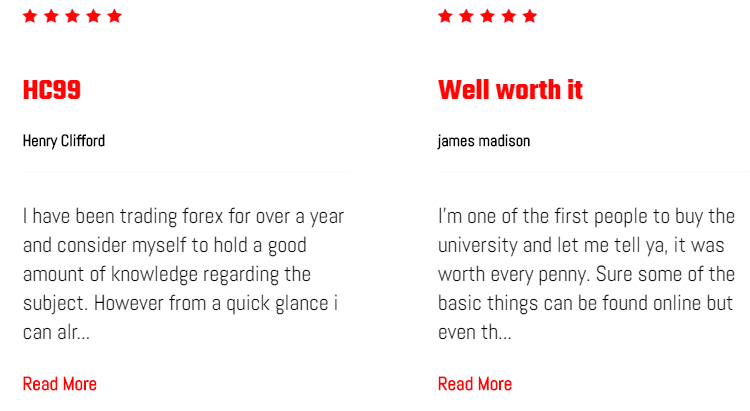 There's only positive and faceless feedback.

Repeating "30 minutes 1on1 session" in the testimonials sounds like a paid review.


Comments in the Discord channel show that the EA can't work properly.
Wrapping up
Advantages
Disadvantages
No settings explanations provided
No trading strategy explanations provided
Scam money-management advice
High margin requirements
No backtests provided
No trading results provided
Fake people testimonials
Comments in Discord show that the robot doesn't work well
Summary
It's 100% wasting time and money. First, this person showed up from nowhere and was told he was rich because of Forex trading. No one checked his trading results. We couldn't find them on the site and in Discord. He's just another "guru" that wants to make money selling free courses. The money-management settings, like everything he does, look unprofessionally. Trading a martingale strategy without SL level placing is a one-way ticket. There's a 30-day money-back guarantee, but we don't trust him at all.