Forex GBP is the "Best Live Forex Signals Provider." The developers mentioned that there should be chart analysis. They claim they provide the "best live Forex trading signals with chart analysis"  for each and every signal. " The Forex GDP team strongly believes that "The quality is better than signals frequency."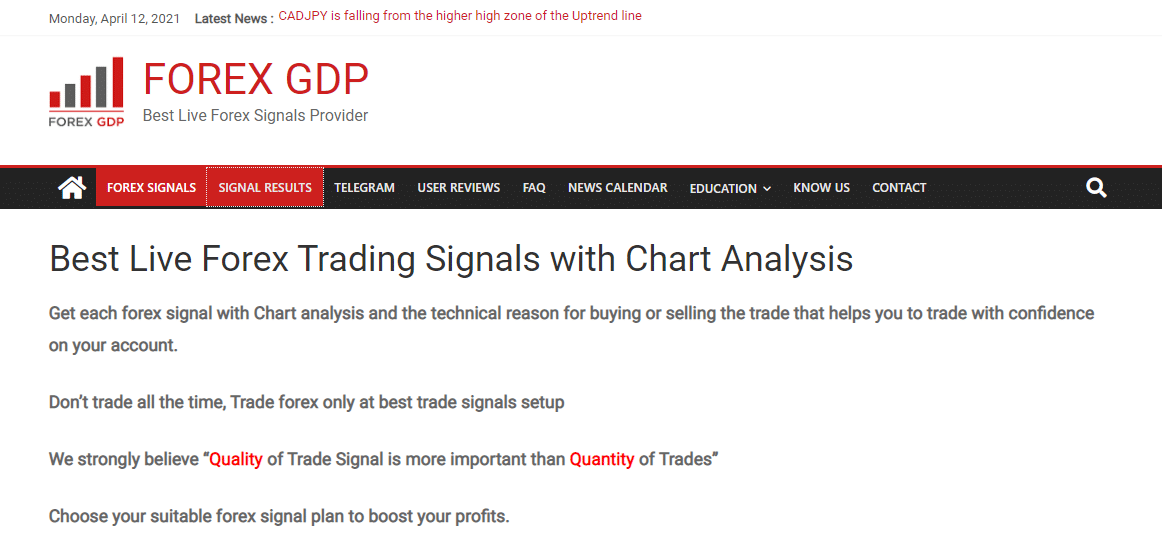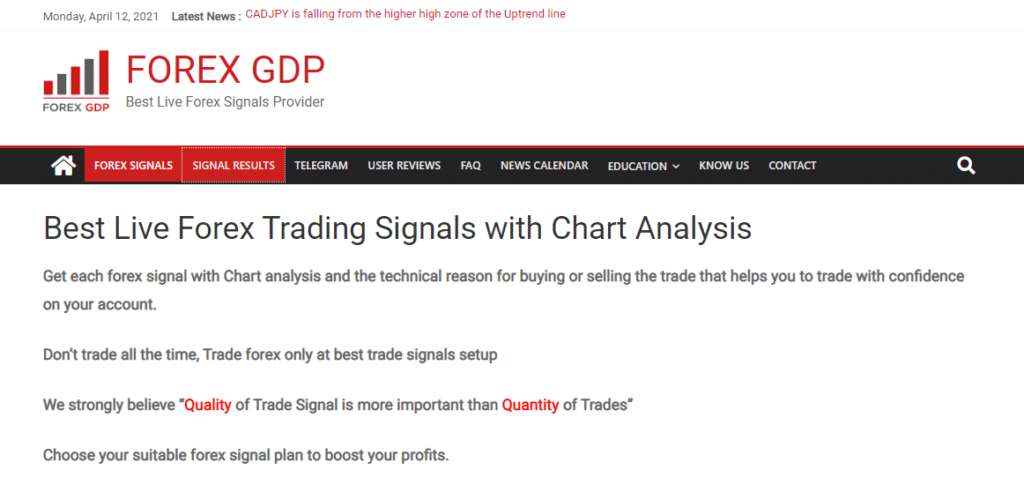 Is this service a viable option?
We wouldn't recommend them because there are neither trading results nor pips counters. We have no idea how accurate and what TP levels the signals reach.
How to start trading with Forex GDP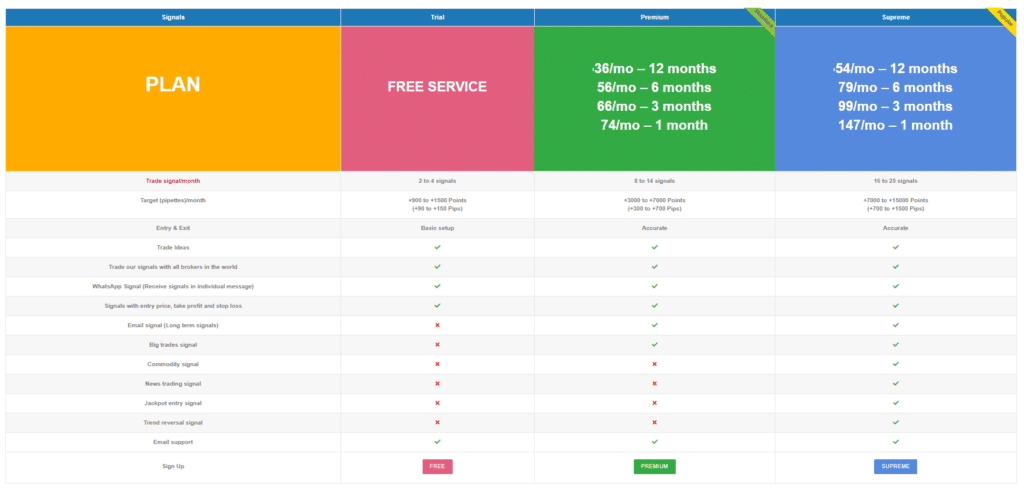 There are several packages of the service. Let's start discussing from the Free pack. It includes the possibility to get 2-4 signals monthly. It's nothing compared with other services. The maximum number of gained pips can be 1500 a month. There's a Basic Setup entry point for each deal. The paid signals vary by a range of the subscription:
One month – $147
Three months – $99 monthly
Six months – $79 monthly
Twelve months – $54 monthly.
There are from 8 to 14 signals monthly. The pips expectations are 3000-7000 monthly. The most premium pack costs more.
One month – $74
Three months – $66 monthly
Six months – $56 monthly
Twelve months – $36 monthly.
There are from 16 to 25 signals monthly. The pips expectations are 7000-15000 monthly. This pack includes all available signals.
The signals have the next features:
The signals' win rate is between 80% and 95%.
The Jack (Pot) signals are those that have from 1:5 to 1:10 Risk to Reward Ratio.
The signals are delivered with technical triggers.
They include Symbol, Direction, Entry Price, SL, and TP levels.
There are free signals provided.
Any signal company has to provide us with strategy details.
We have to receive risk and money management advice.
Fundamental news influences the market conditions and can be a reason for reaching TP and SL levels quickly.
The signals service win rate should be 80% or higher.
The strategies used are Day trading, Trend line, Consolidation, Support and Resistance level, Swing trading, etc.
A group of forex traders with over 20 years of trading experience in the forex market provide ForexGDP signals.
The free signals can provide us with four signals with 150 pips targets of each.
We are free to use any broker we want.
The paid pack includes the latest market insights, trading ideas, technical analysis charts that are given often to help you to know the best trade opportunities available in the market.
Paid signals include:
"Big Trade signal – A big predictable movement in the market."
"Commodity Signal – Signals are given on Commodities such as XAU/USD, Crude Oil, XAG/USD, etc."
"News Trading Signal – Depend on the fundamental economic news event such as GDP growth, interest rate decisions, the Unemployment rate will cause sudden movements in the market in a short time. this News trading signal helps you to gain profits in a short time with big movements."
"Jackpot Entry signal – A very low risk, high reward signal such as 1:5 or 1:10 risk-reward ratio is considered to be a jackpot signal. Example: the stop loss is 20 pips, but take profit is 100 pips or 2000 pips."
"Trend Reversal Signal – A major reversal in the trend is identified by our analyst, and Trend reversal signals are given only after the confirmation of reversals from the major level."
Forex GDP backtests
The company provides no backtest reports. It's a solid con if they use a robot instead of manual trading.
Trading results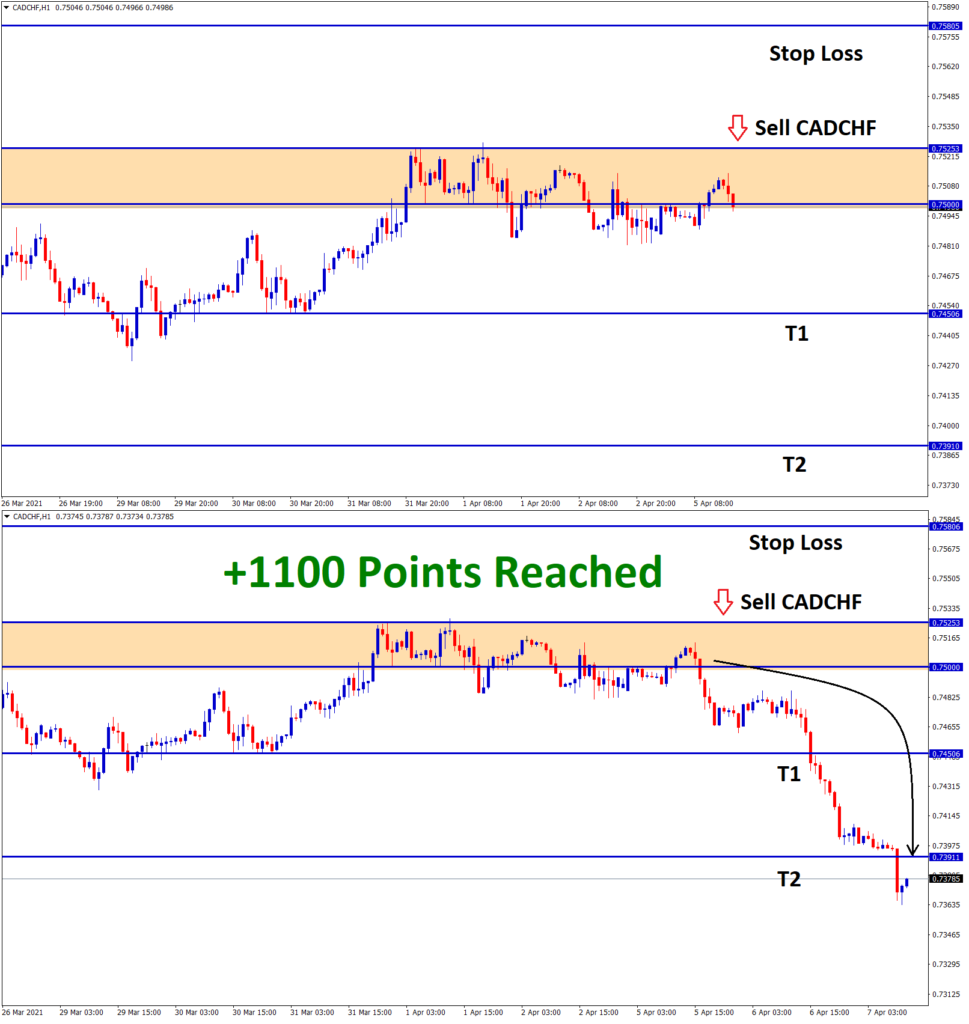 Everything we have is only those chartings.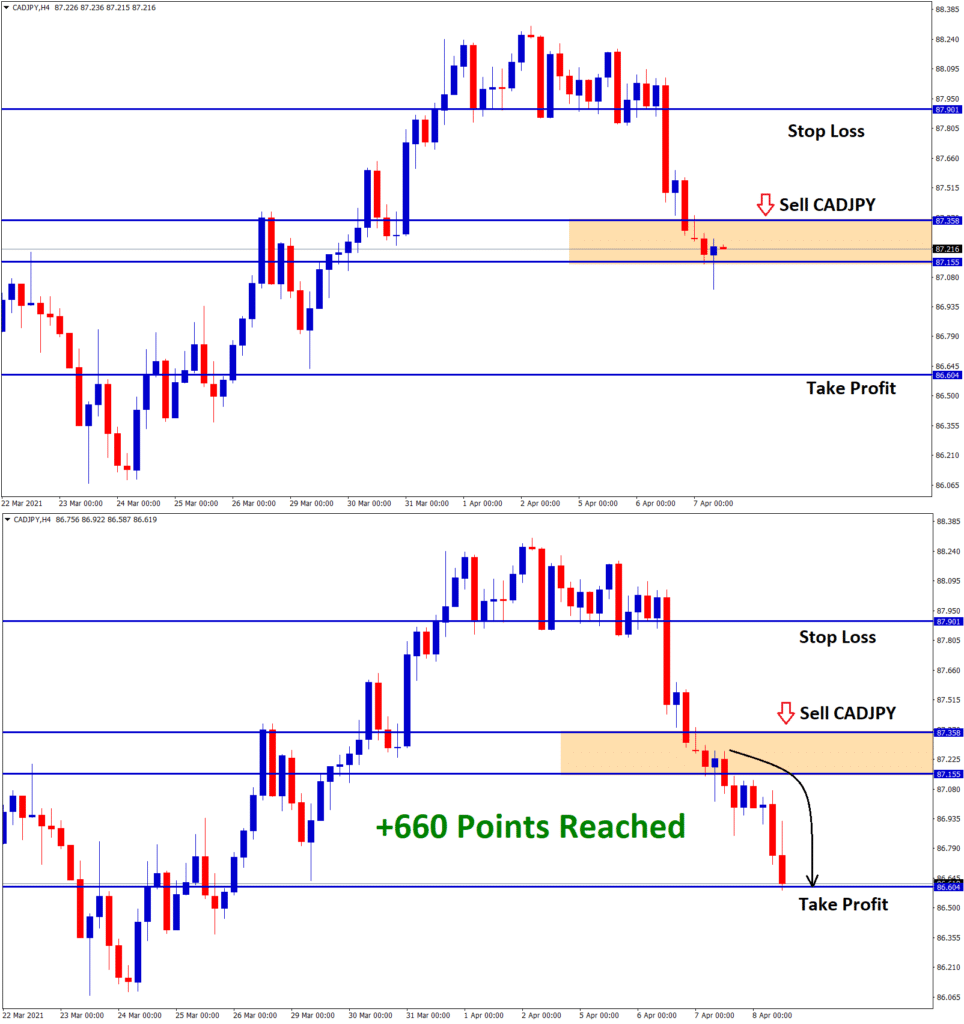 Yeah, it's great to see, but it would be better if the developers show the account where these deals were traded.
Other notes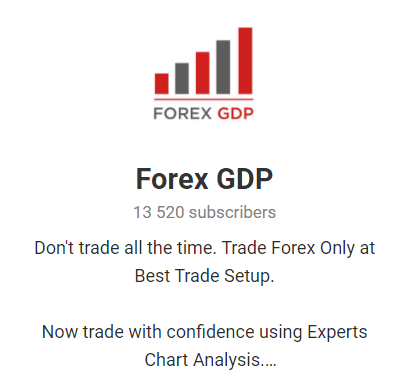 There are 14,520 subscribers in the free channel. We don't know how many clients are in the VIP channels.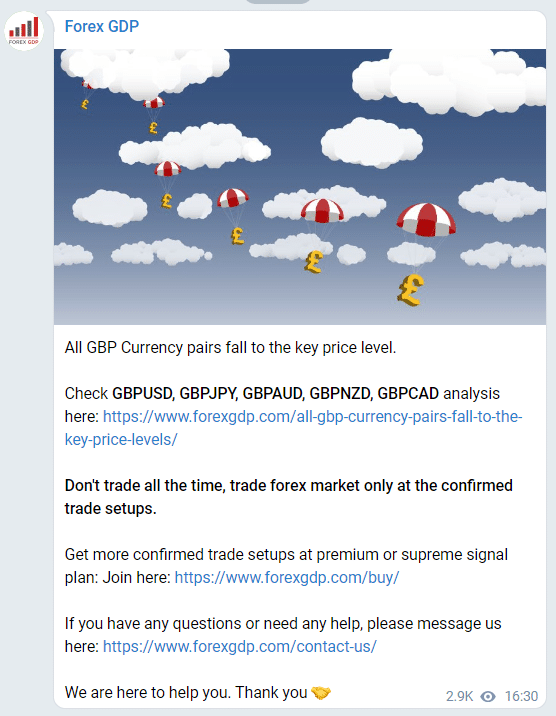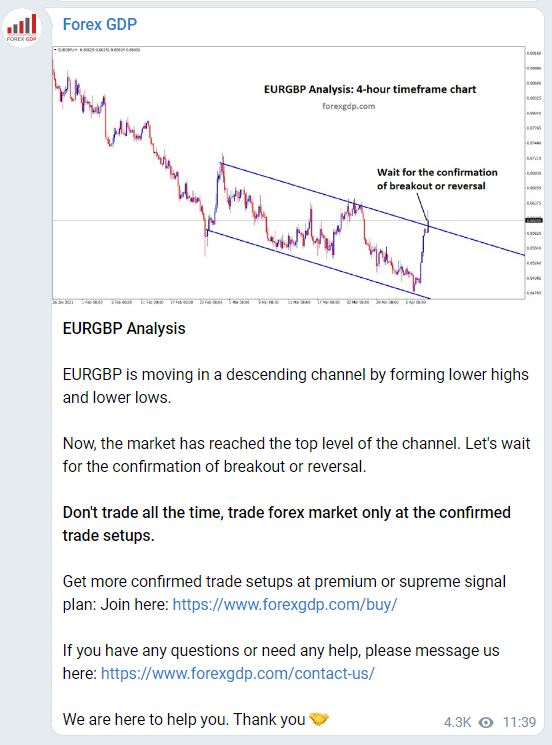 There's no pips counter. There are many posts with market analysis and trading ideas with chartings.
People feedback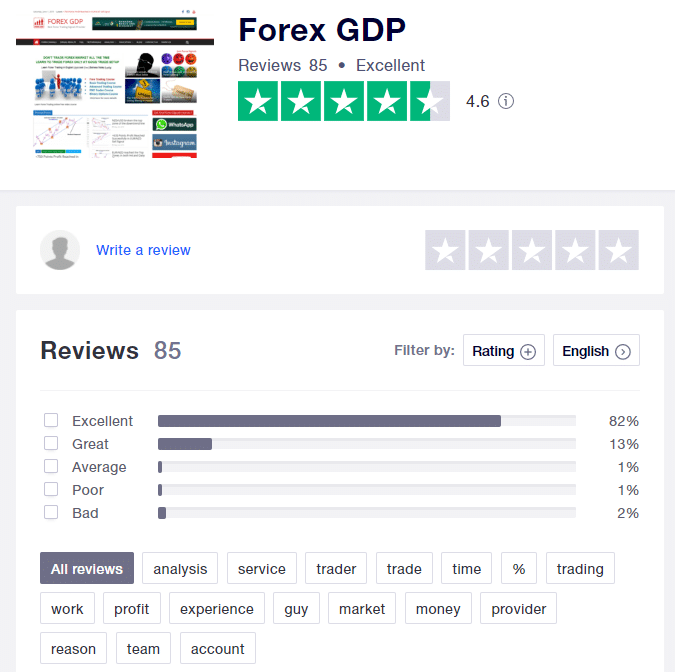 We've got a page of Forex GBP on Trustpilot. As you can see, 95% of clients are good with this service. It's a solid number for this type of service.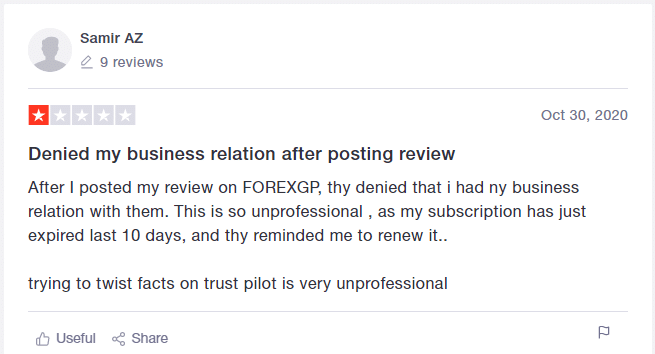 There are two negative comments. One looks like a fake. It's another one. This person isn't happy with subscription renewal details.
Wrapping up
Advantages
Free signals provided
Charting shared
Affordable pricing
Disadvantages
No team revealed
No analysts revealed
No money manage my advice given
No backtest reports provided
No verified trading results provided
No pips counter deployed
No refund policy provided
Summary
The service has a good presentation. At the same time, we have only chartings without verified trading results. It's awkward when according to the owners, these signals are great to follow, but at the same time, the developers don't want to trade them on their own. The offer is accepted, but there's no money-back-guarantee because of the subscription nature of it.