We've prepared a review of Forex Scalping EA. It's a trading robot that scalps little profits on many currency pairs, working on the M5 time frame. From the main statement, we know that the developers think about it as the best scalping robot that's ever existed.
Is this robot a viable option?
Scalper trading robots are always a risky option and require a good broker, ECN-account, stable connection, and VPS. Many traders, especially beginners, can't afford all of this.
How to start trading with Forex Scalping EA
The robot works fully-automatically for us.
It was designed only for trading on the Metatrader 4 platform.
The developers provided backtests that unite 2000-2000 years periods.
The robot tries to scalp profits in the market direction.
Forex Scalping EA has a good trading frequency.
The robot focuses on short-term deals.
For stable trading, spreads should be low (not higher than 3 pips).
It requires VPS to improve execution speed.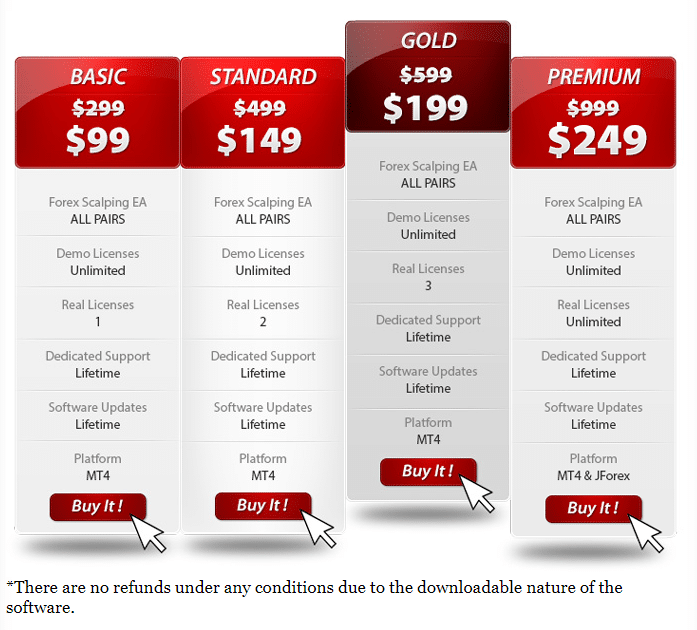 The developers sell the robot in four packages: Basic, Standard, Gold, and Premium. The Basic package costs $99 (was $299). We can trade on a single real account. The Standard pack costs $149 (was $499) and allows trading on two real accounts. The Gold pack costs $199 (was $599) and has three real licenses. We can trade using unlimited licenses after purchasing a Premium package for $249 (was $999).
Forex Scalping EA backtests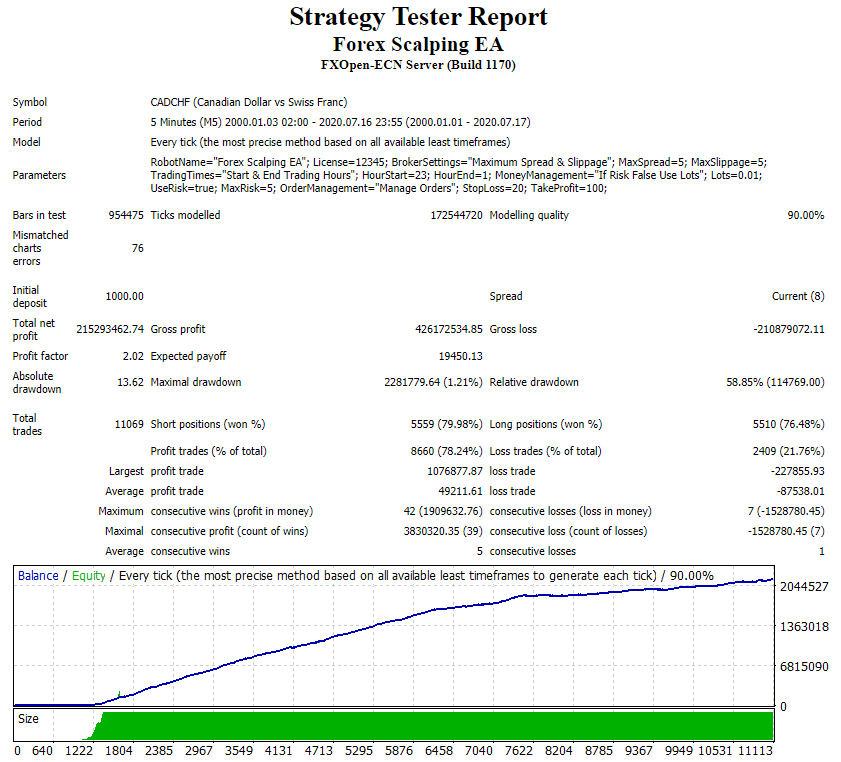 It is a CAD/CHF symbol on the M5 time frame. The modeling quality was 90.00%. The Spread was medium – 8 pips. An initial deposit was $1000. The total net profit became $215M. The Profit Factor was 2.02. The maximum drawdown was small – 1.21%. The EA traded 11069 deals 4with 79% of the win-rate for Shorts and 76% for Longs.
Trading results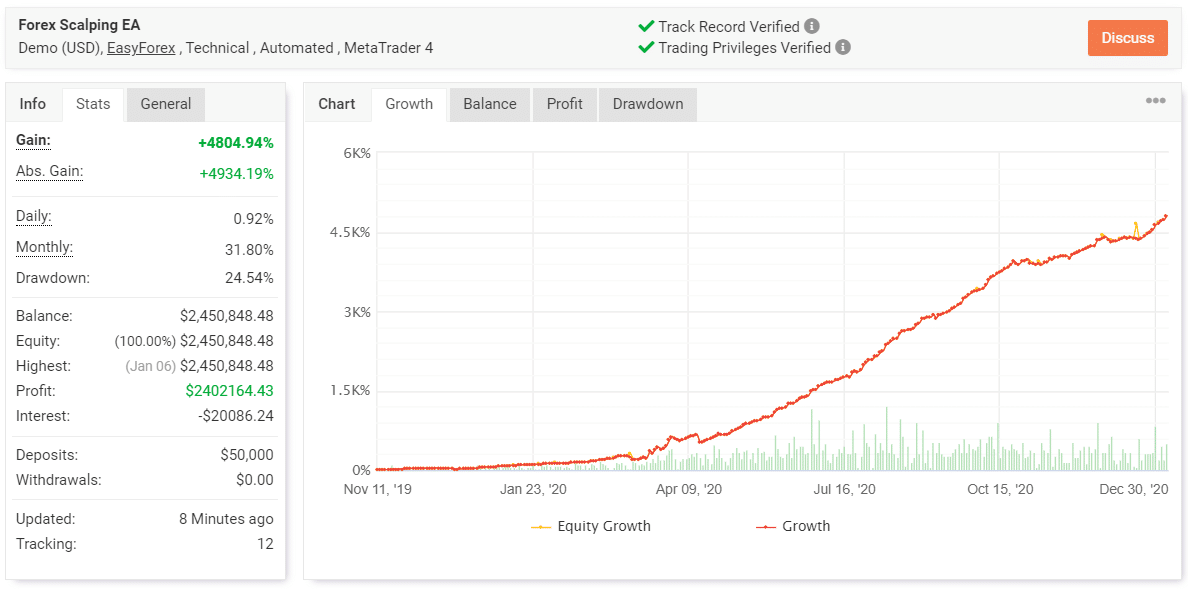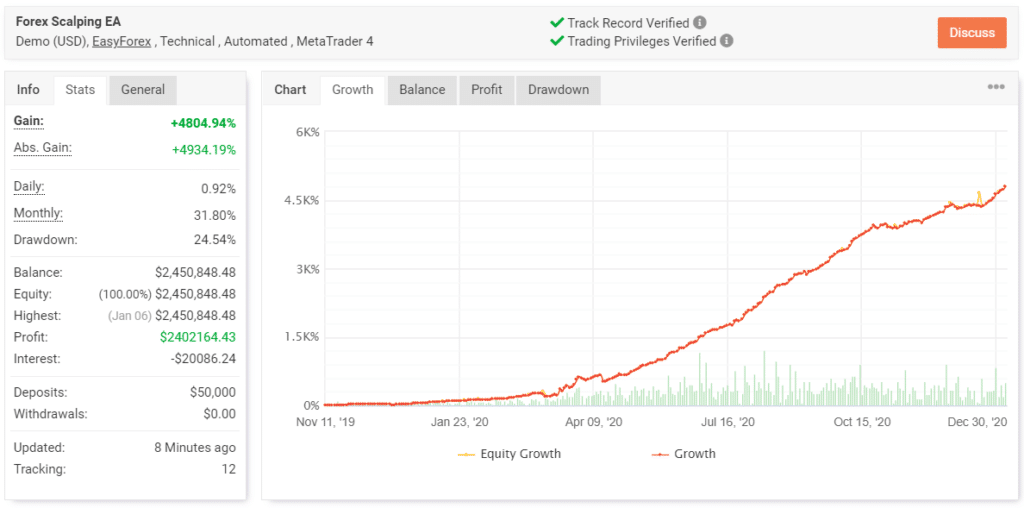 There's a demo USD account on EasyForex. It trades automatically, using technical indicators on the MetaTrader 4 platform. As usual for a scalper, the leverage should be up to 1:400 or higher. This account has a verified track record. It was created on November 11, 2019, and funded at $50000. Since then, the absolute gain has become +4804.94%. An average monthly gain is 31.80%. The maximum drawdown was 24.54%.


It closed 2759 deals with 8011 pips. An average win (5.20 pips) is twice fewer than an average loss (-10.11 pips). The win-rate is 85%, and it's available only for the BUY direction. An average trade length is 33 minutes. The Profit Factor is high (3.30).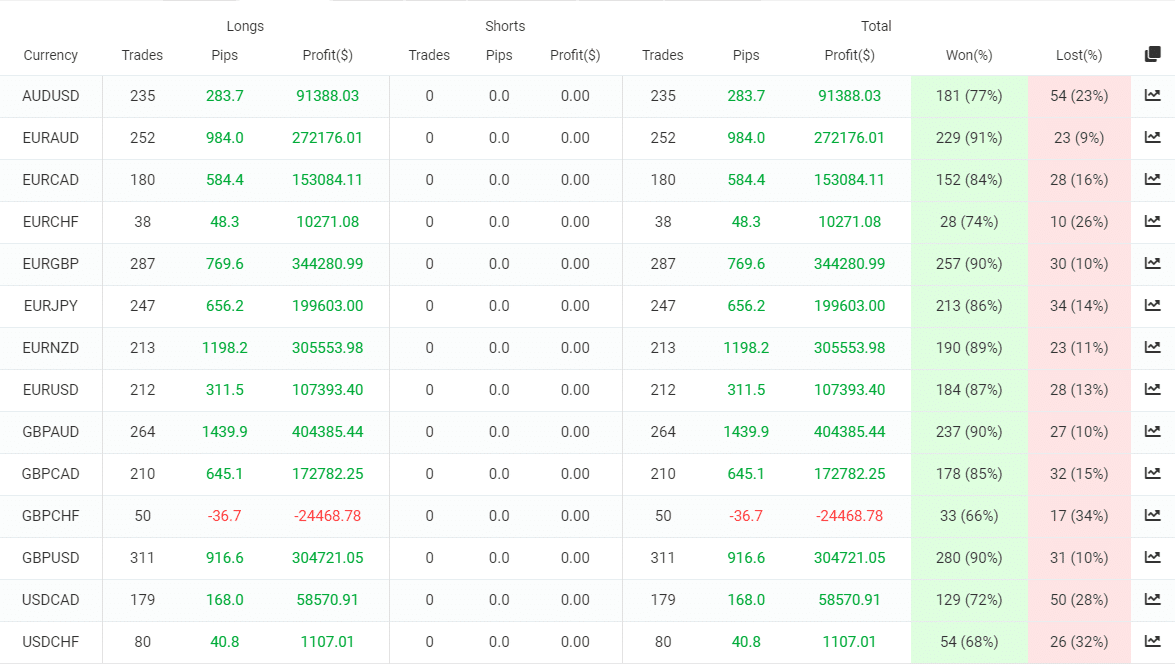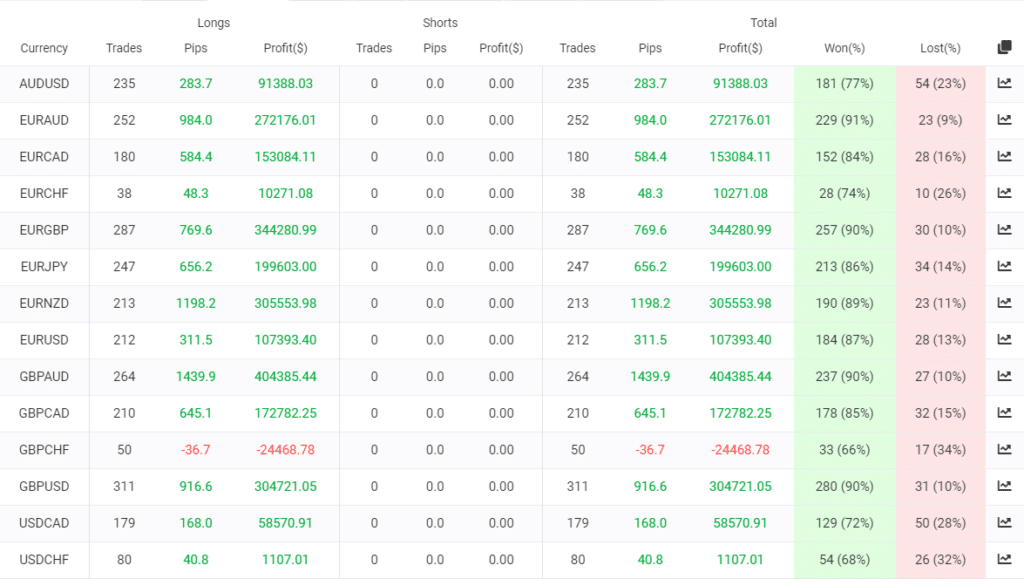 Forex Scalping EA trades fourteen deals. The most profitable symbol is EUR/NZD $305553. The most frequently traded currency pair is GBP/USD – 311 deals.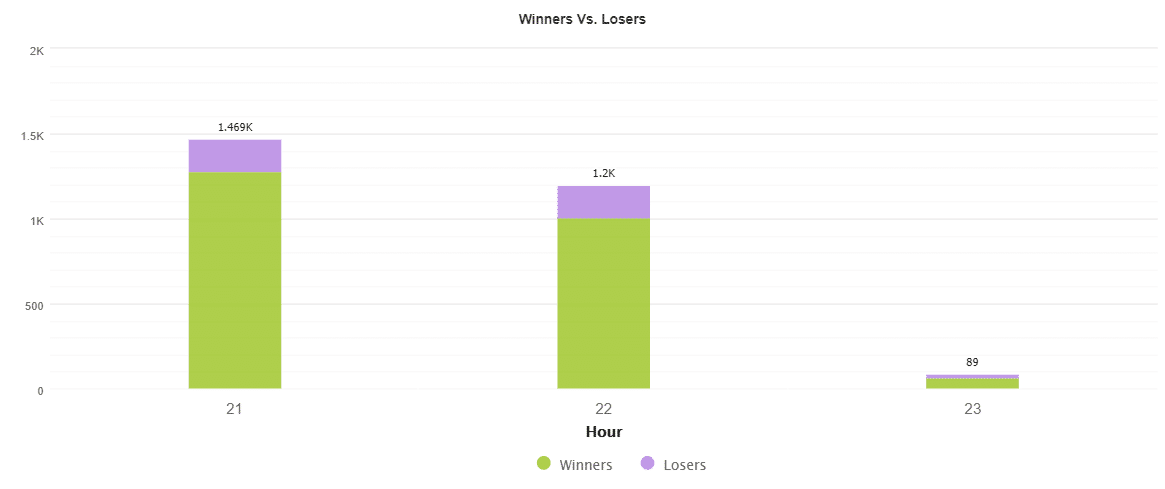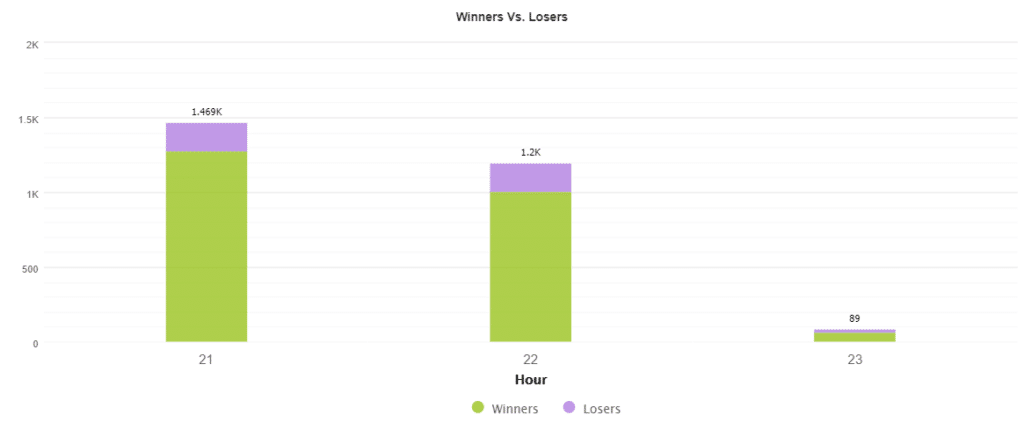 The robot works during night hours when the market is calm and sound.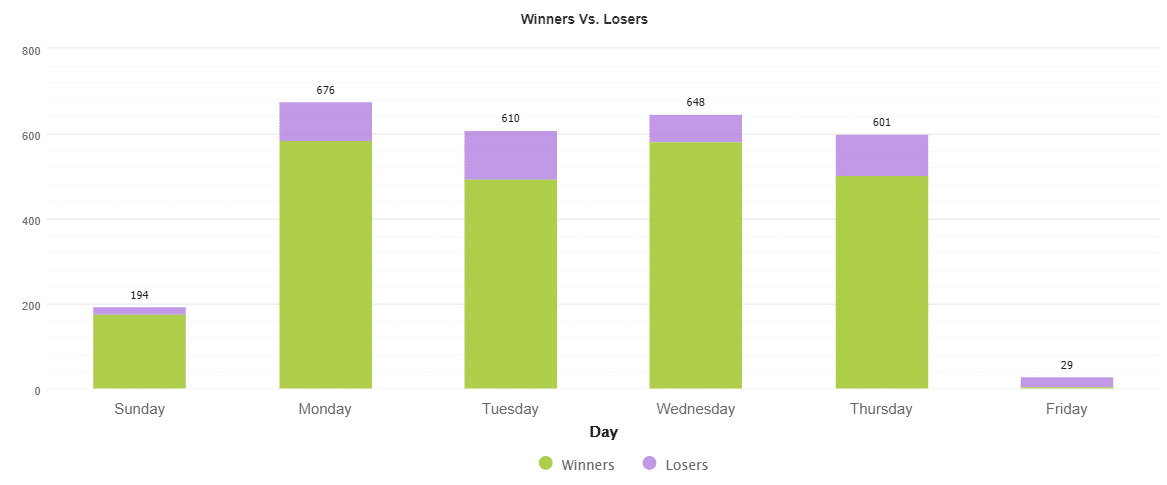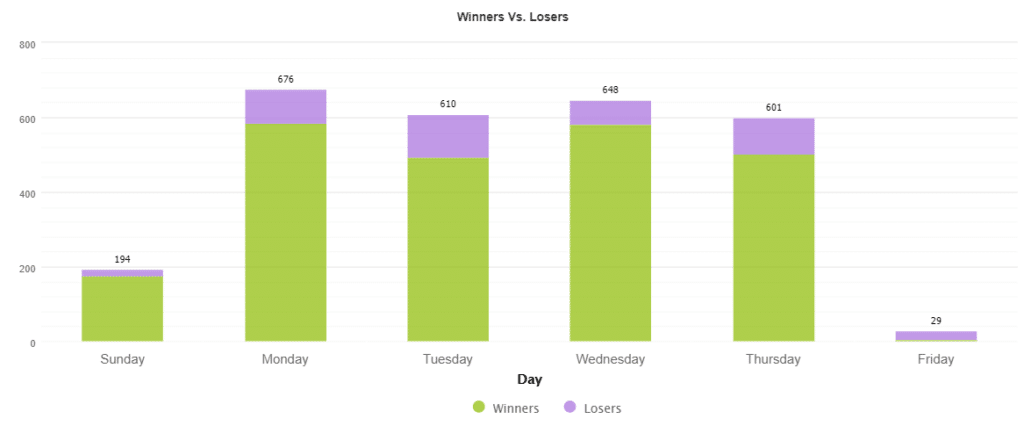 Fridays for "before-Midinigt-scalpers" are the worst day for trading.


It runs the account with the lowest possible risks.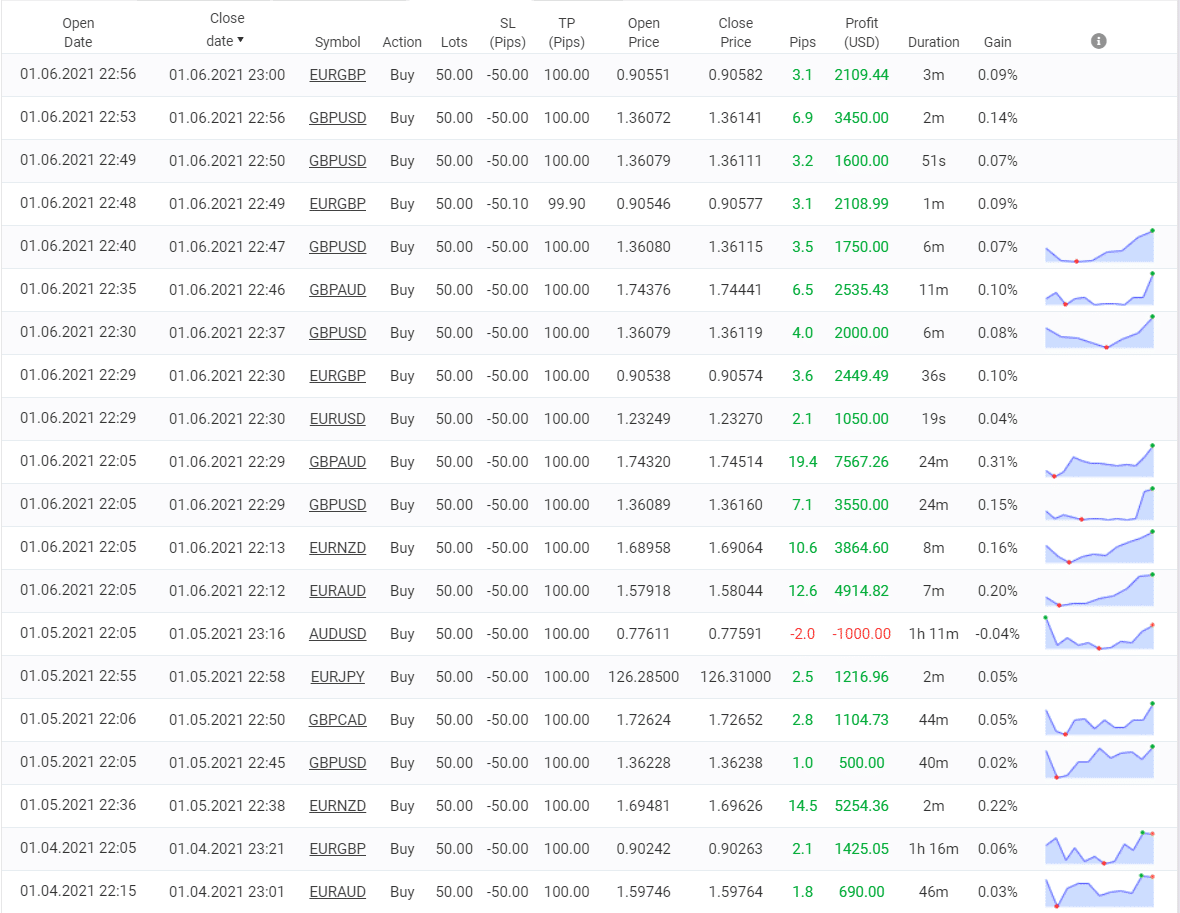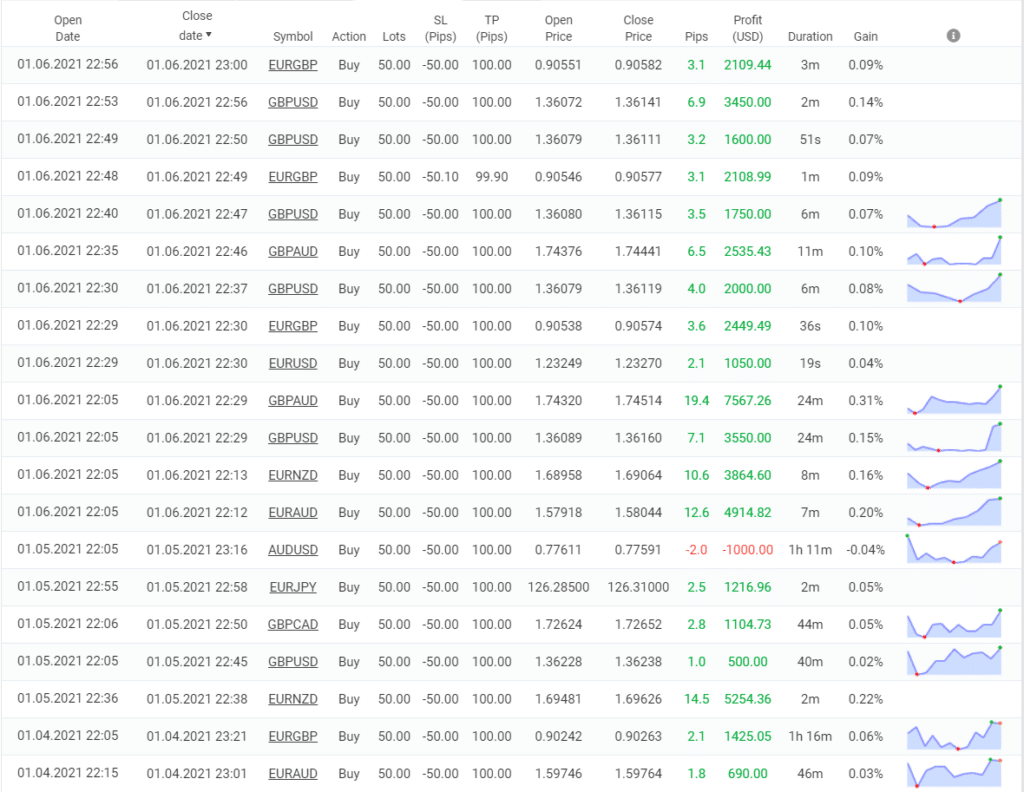 The last 19 deals from 20 were profitable. The single loss was just 2 pips.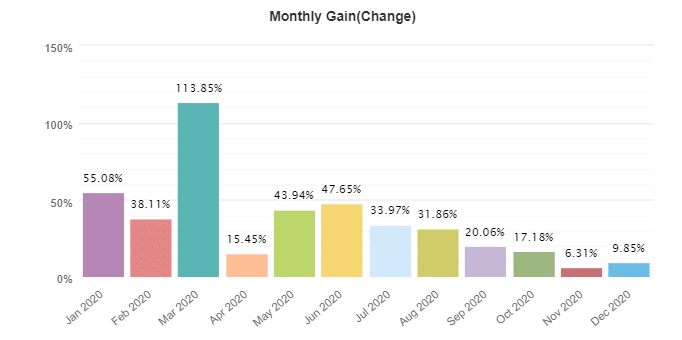 All months in 2020 were closed with various levels of profits.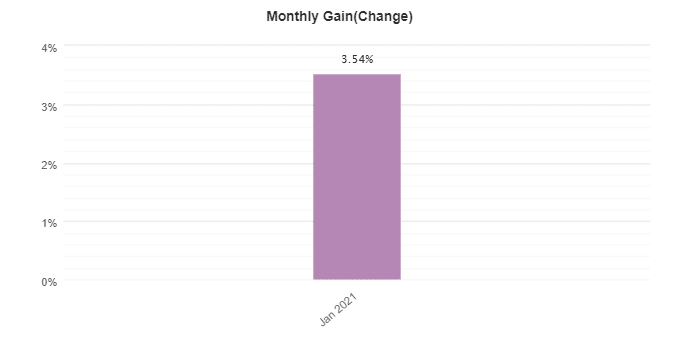 The beginning of 2021 started with profitable deals too.
Other notes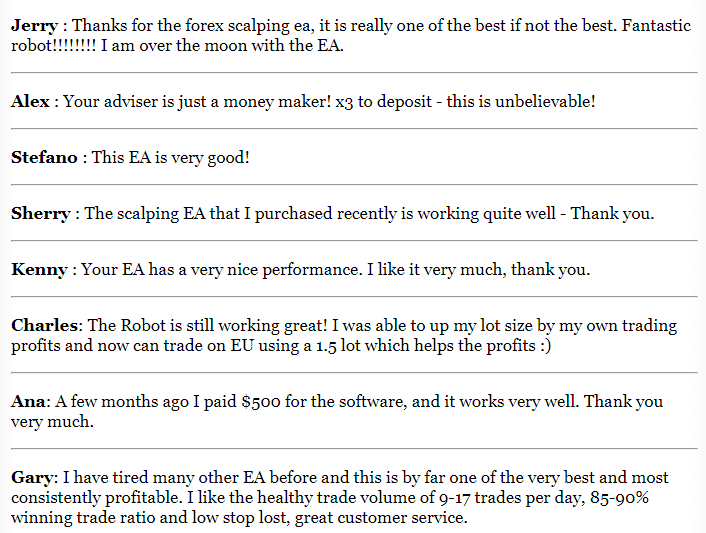 We don't know who the EA's developers are, but there is much positive feedback on the site. It's hard to tell if they're real ones.
People feedback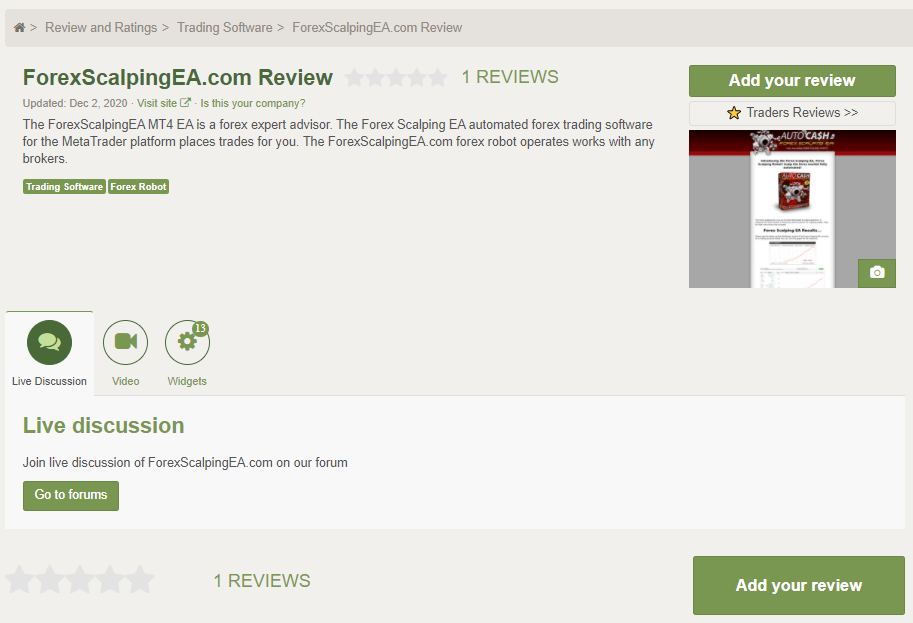 The vendor has a profile on Forex Peace Army. There's no rate. Their demo account wasn't connected to it as well.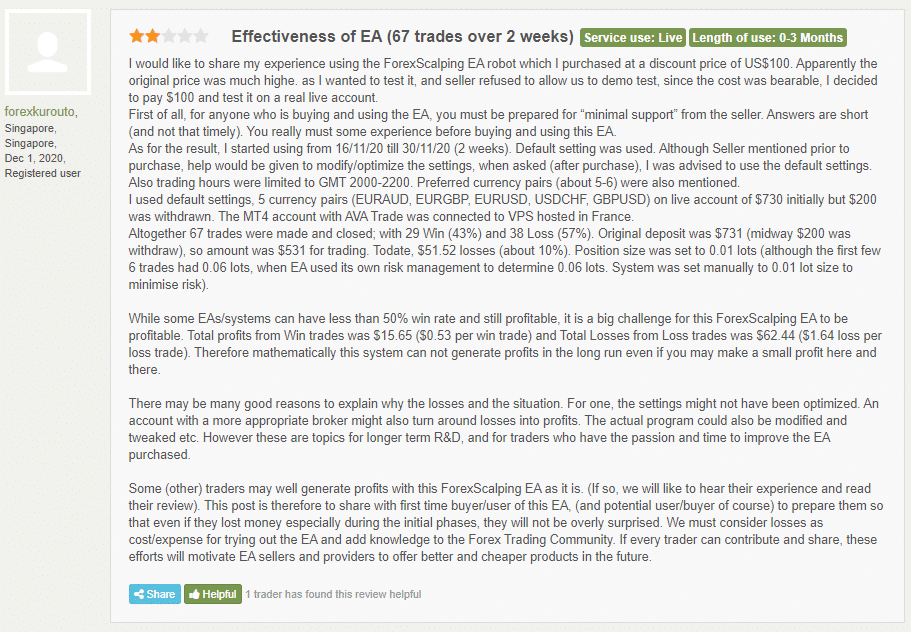 This person couldn't get success with this software. Most likely, the reason is that the EA requires VPS and ECN with low spreads to run well.
Wrapping up
Advantages
Backtest reports provided
Real account trading results
Cheap pricing
Disadvantages
No team revealed
No settings explanations provided
No money-management advice provided
No money-back-guarantee provided
Nol real customers feedback provided
Summary
Forex Scalping EA is a robot that trades fourteen currency pairs, scalping little profits. Scalping is a risky strategy that requires many efforts like the lowest possible spreads, good VPS with the lowest ping to the broker server, and so on. As we could see from Forex Peace Army, not everyone could be profitable with this EA. The person tried his or her best but to no avail.