Standard FX is a company that provides PAMM services for everyone. The main statement says about 20% of the weekly profits, trading Forex, Bitcoin, and Binary options on our account. It sounds like a scam. The presentation went not so far from these scam statements. It looks uncompleted and absolutely unprofessional.


Is this robot a viable option?
This service and its robot are iconic scams. Everything on the site screams that this is a scam. The presentation looks incomplete and poorly organized with plenty of grammar mistakes and manipulations.
How to start trading with Standard FX
We'd like to start with the offer: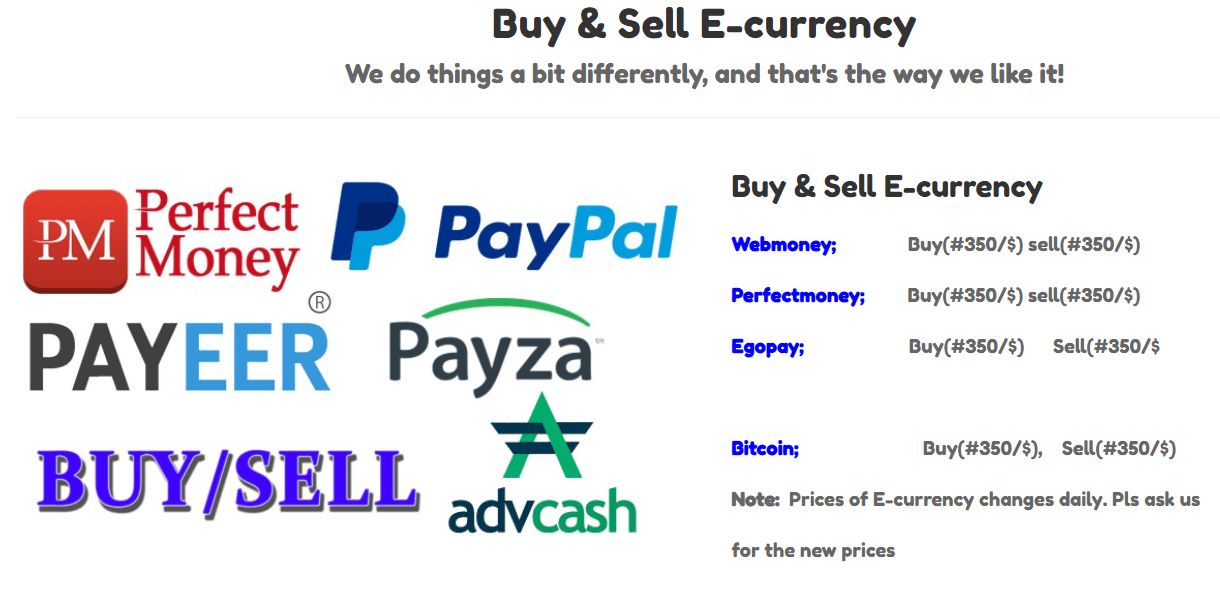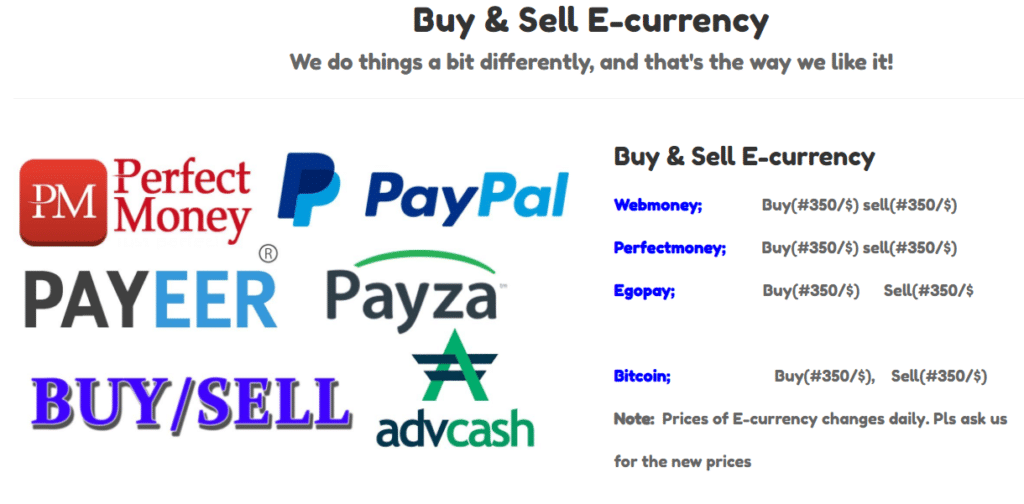 Getting into the Price chapter, we see this info that's shown on the screenshot above. Everything looks weird. Where's the price for the PAMM service? What does BUY/SELL mean? It's not a paid service. What does Buy or Sell #350/$ mean? What do we need to ask the e-currency price?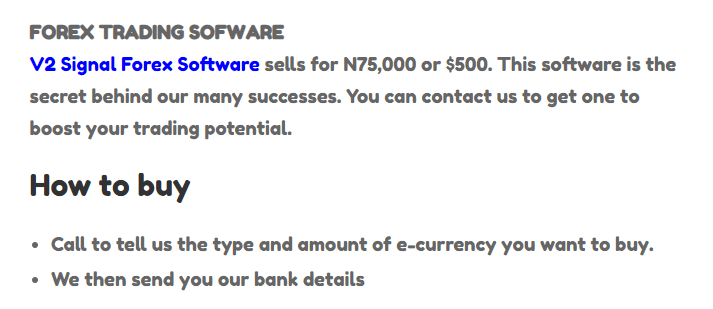 There's an offer of Forex Trading Software – V2 Signal Forex Software for N75000 or $500. This is a "secret" behind their "success." Of course, it's a lie because we saw no proof of "success."
To get it, we have to contact them to get their mercy to sell the robot to us.
The last is a complete mess. Why do we need to buy e-currency from them? Any reason?

The same we have about Sell. It's nonsense and random-wording.


It's hard to say something for sure about this service because it seems to us like an iconic scam.
The company guarantees 20% of the weekly gain.
They have a huge and great experience of Forex trading.
Why do we need to know how many visitors there were?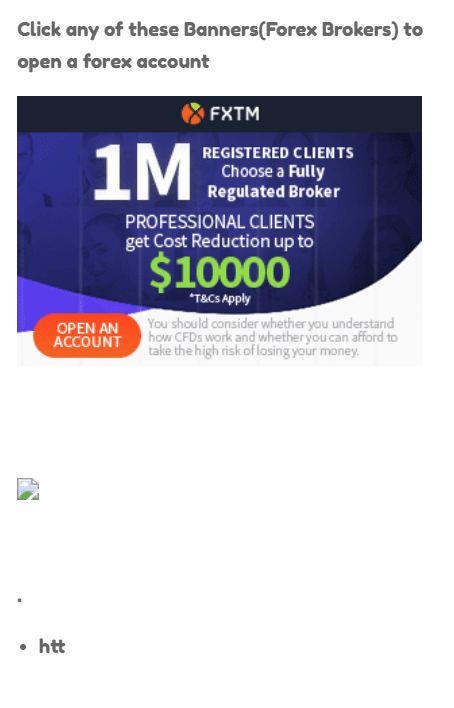 The site design looks horrible. The site designer most likely has done it for several hours and without checking uploaded it how it is.
There's a referral link for registration on FXTM.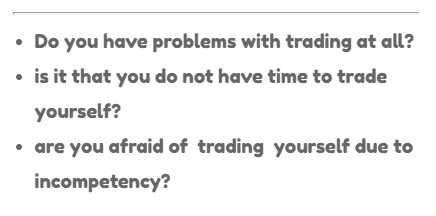 We can't trust that the person who's ignoring grammar can make us richer.
At any moment, we can control our account balance. So, a person who trades deals for us never has access to our account balance.

There's a list of Forex brokers. As we can notice, the list doesn't include IC Markets, FXOpen, and other well-known broker houses. The advice about the office in your country sounds unprofessional because it means nothing: the most important how a broker is regulated and its reputation among traders.
The company will support us with PAMM-trading if we deposit at least $1000.
We can deposit funds on the account using Local Bank Deposit, Bitcoin (Cryptocurrency), Webmoney, Perfect Money, Mastercard, and Bankwire.
Clients from Nigeria have to open an account on a broker that's registered in Nigeria only.
We're free to withdraw the account balance if we want.


The developers offer us a several-hundred-deal-daily trading frequency. We haven't seen any account where the robot trades that often. Of course, more trades require more margin to support them.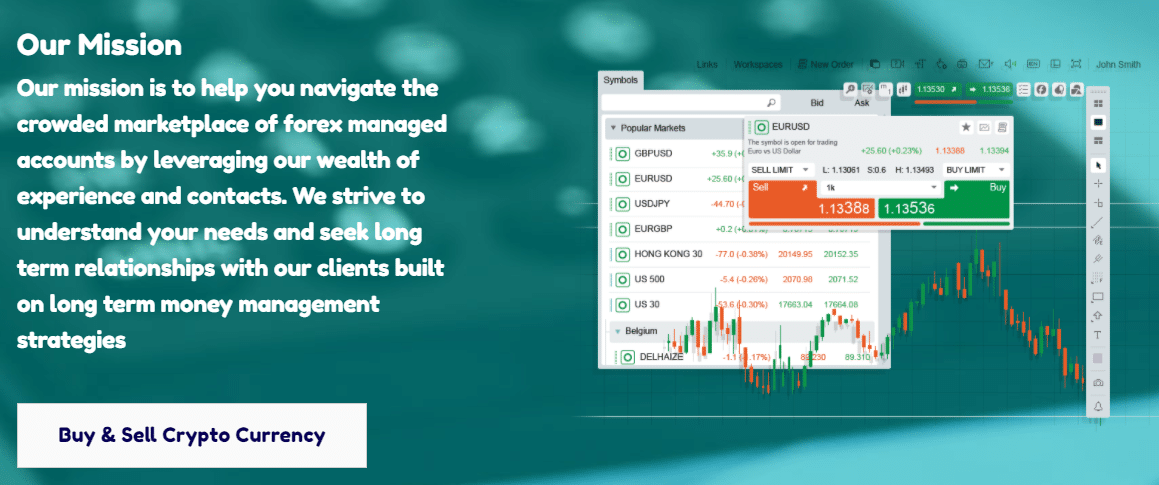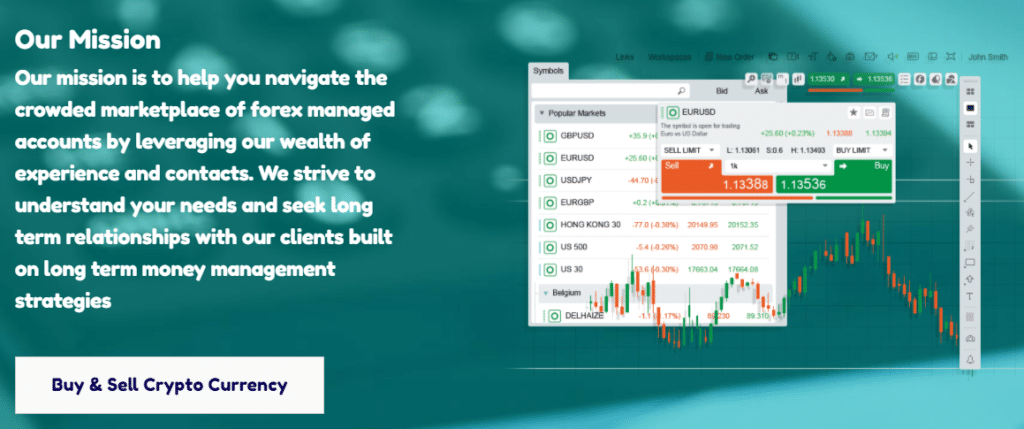 The screenshot shows that there are symbols outside of the Forex market like Hong Kong 30, US 500, and US 30.


The key value sounds completely out of place because they aren't proved.


Their mission sounds awkward because being a top-recognized company and being the service that people want to use are different approaches to success.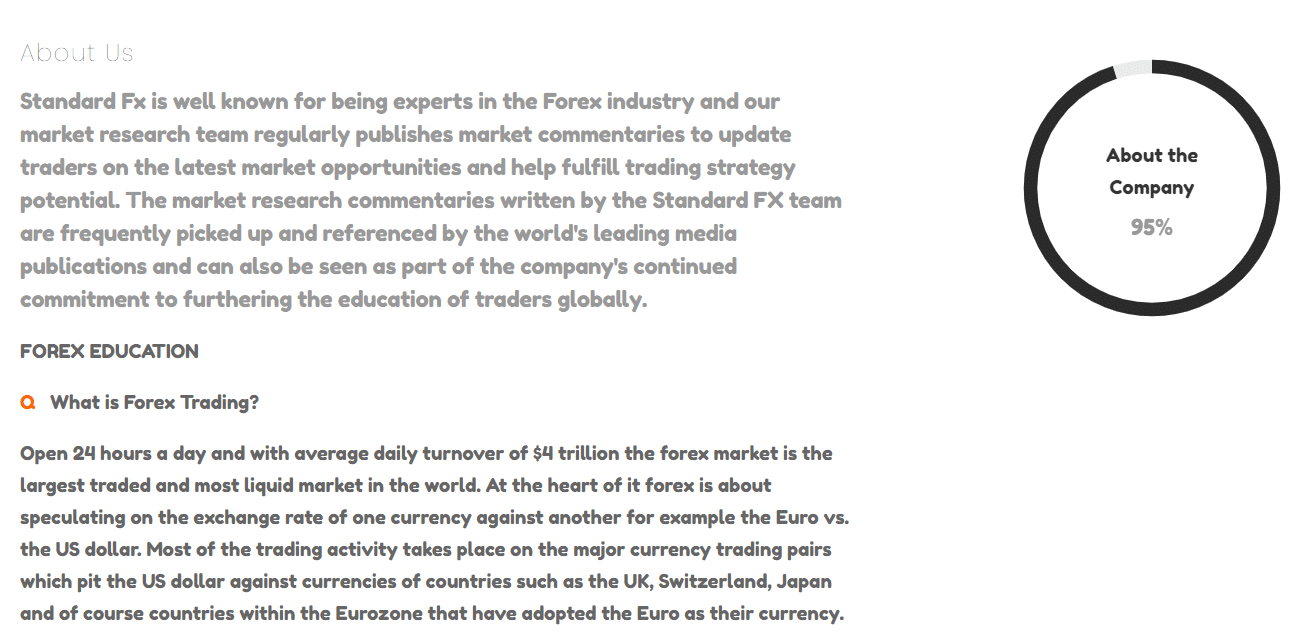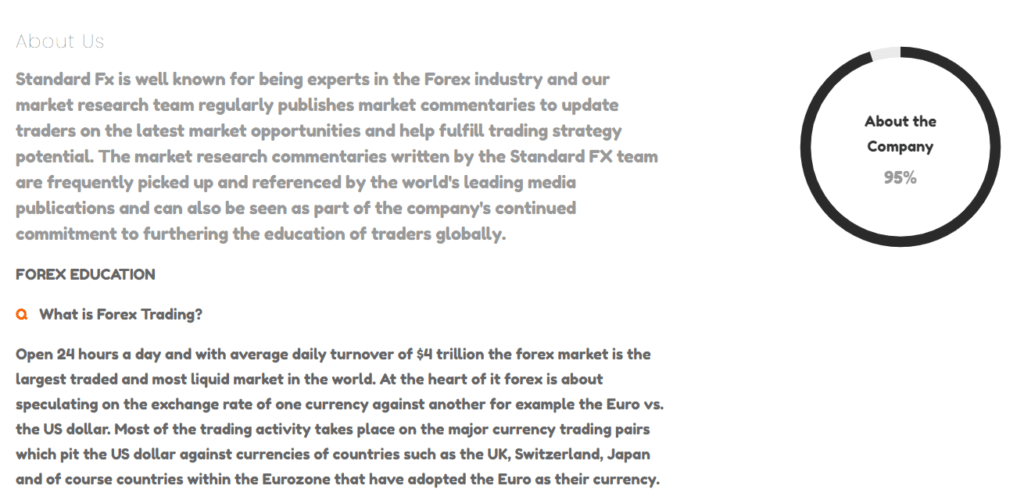 We can read about the company on their blog. It's ended with general information from Wikipedia or Investopedia.
What does 95% mean?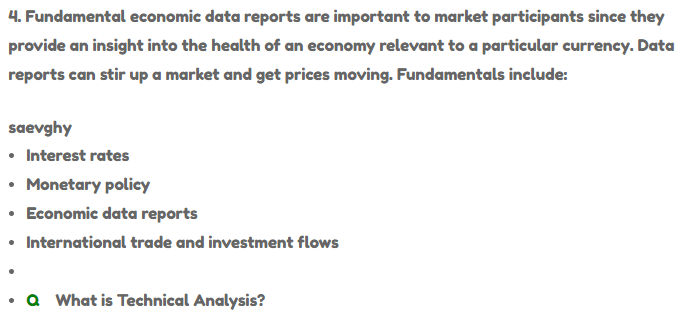 This is the site design we talk about. No one cares about how it'll look like in an investor's eyes.
Standard FX backtests
The company has no backtests because they're scammers and don't run V2 Signal Forex Software, they mentioned.
Trading results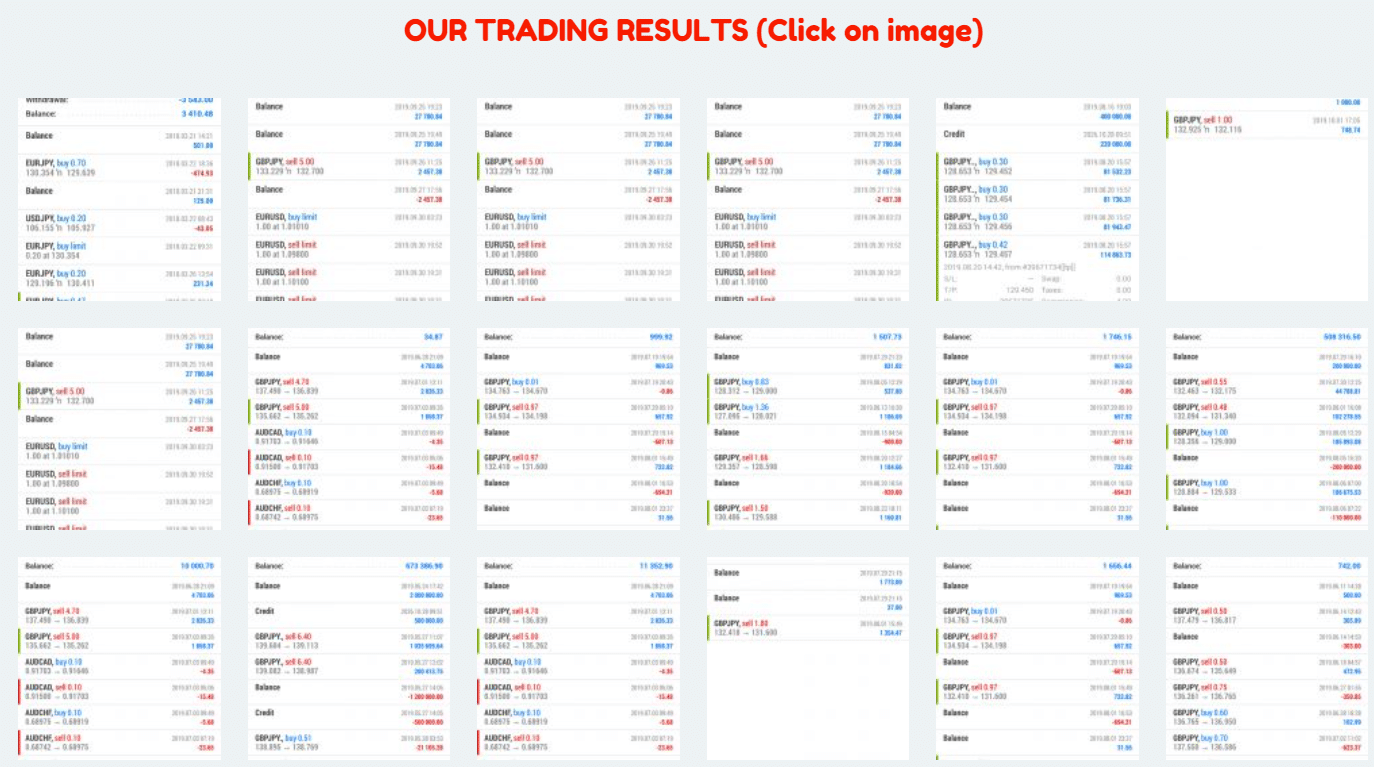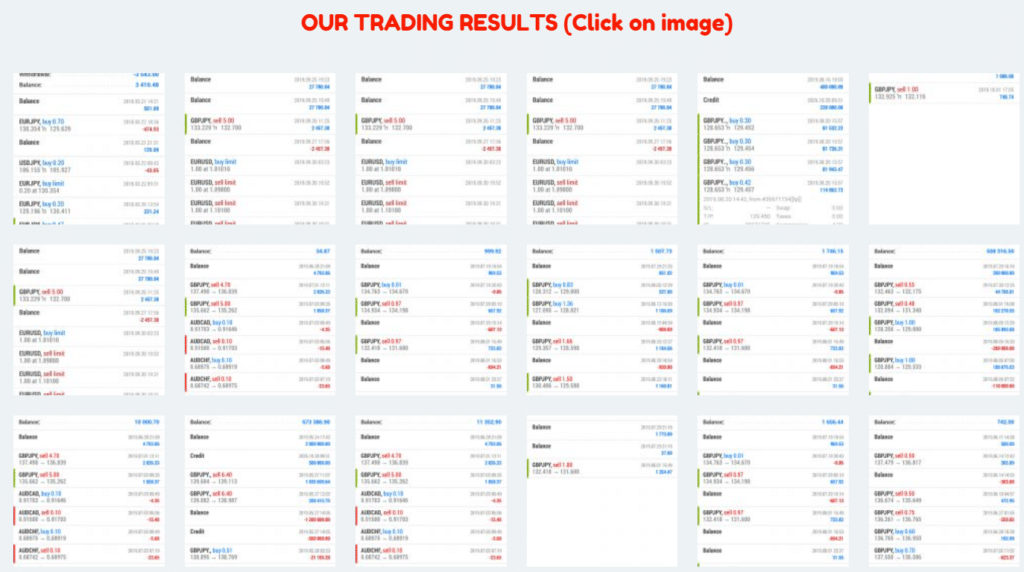 On the site, we can see some screenshots. None of them were taken from the PC version of the terminal.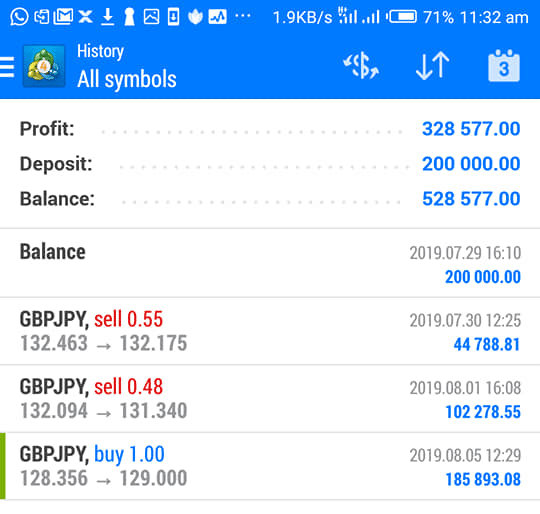 We don't trust it because three deals prove nothing. A person with 1.9 kb/s of internet speed can't trade successfully. It's simply impossible.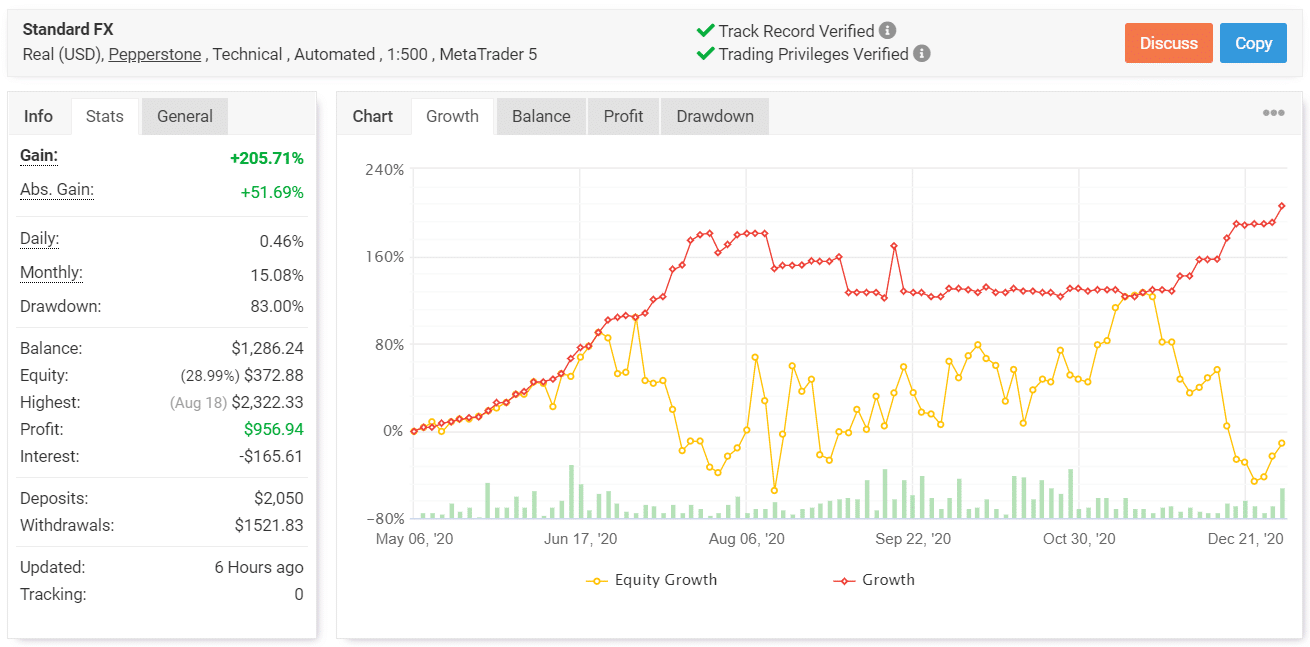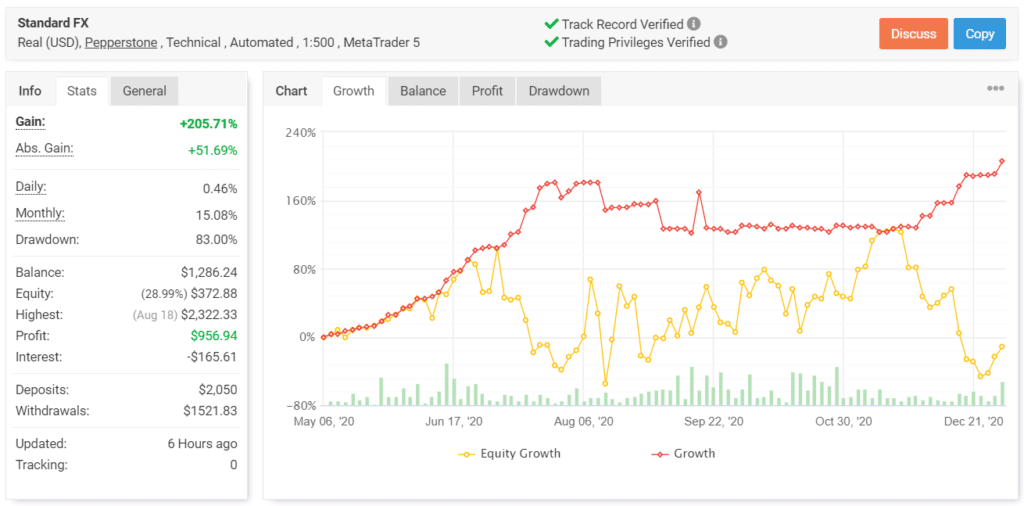 It's a real USD account on Pepperstone. The EA works automatically, using Technical indicators with 1:500 leverage in the MetaTrader 5 platform. The account has a verified track record. It was created on May 06, 2020, funded at $2050, and withdrawn at $1521.83. The absolute gain became +205.71%. An average monthly gain is +15.08%. The maximum drawdown is incredibly high (83.00%).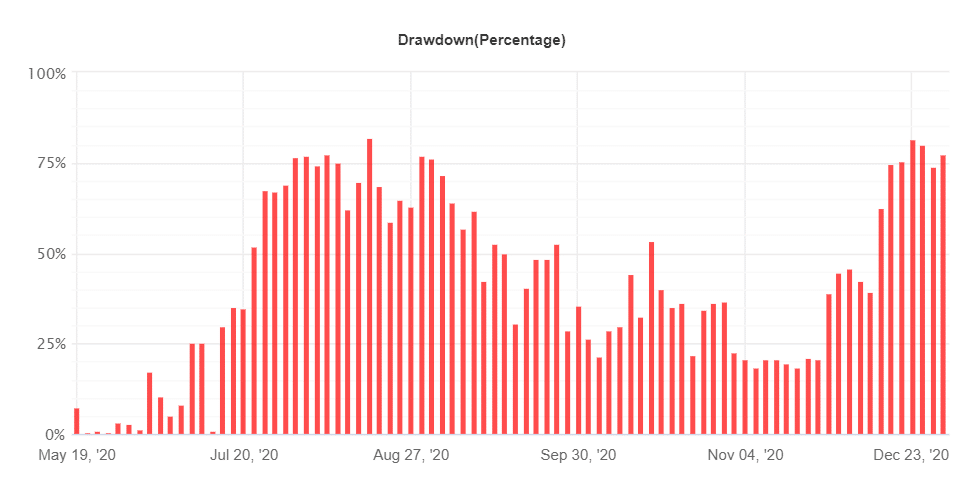 Since July 2020, the EA has been running in one huge up and down drawdown.


It closed 1862 deals with 7564 pips. An average win (10.09 pips) is three and a half times fewer than an average loss (-30.58 pips). The win-rate is between 82% for Longs and 88% for Shorts. An average trade length is two days. The Profit Factor is 1.55.


The EA works only on EUR/USD. The Longs direction is traded more frequently – 1029 deals and more profitability – $511.29.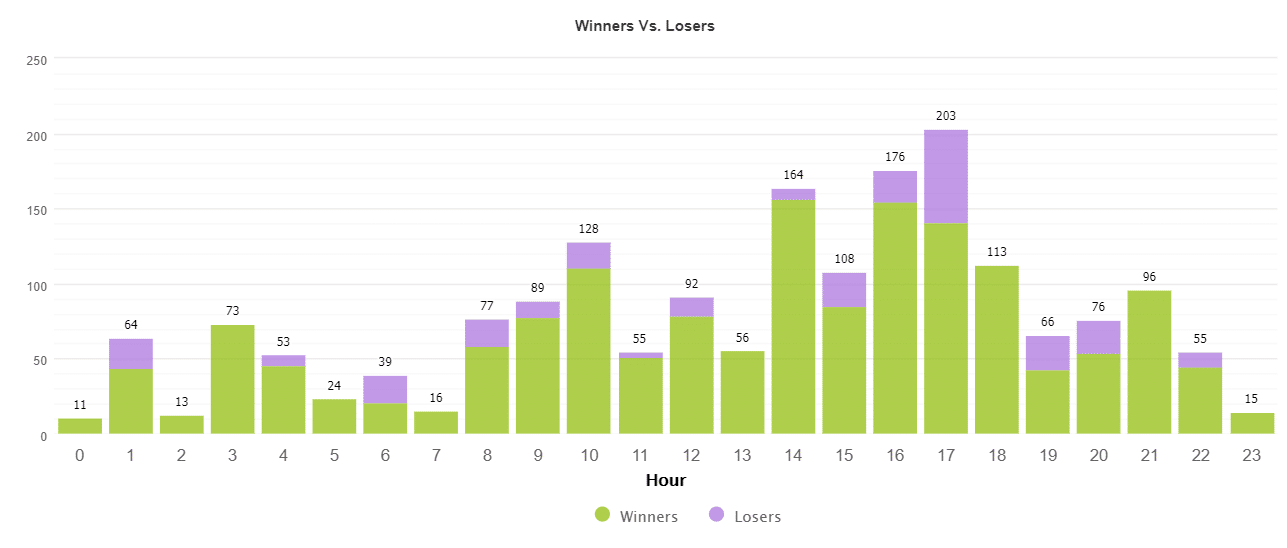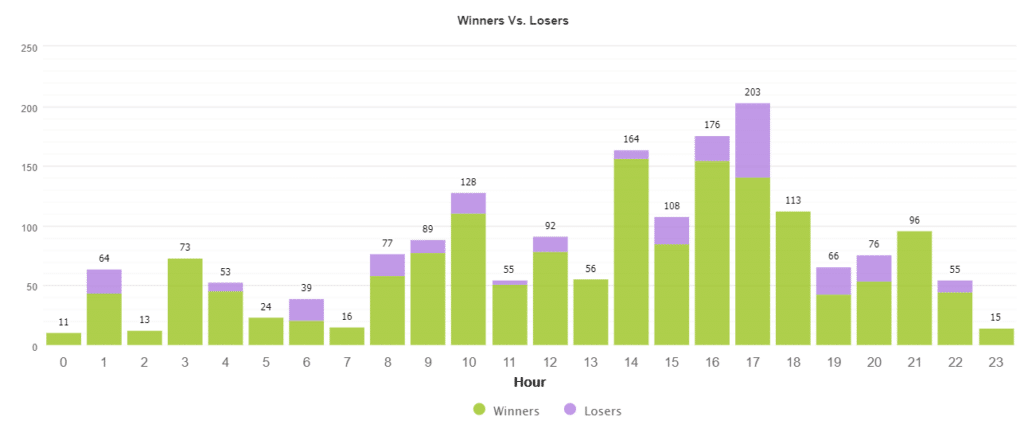 It focuses on trading during American session hours.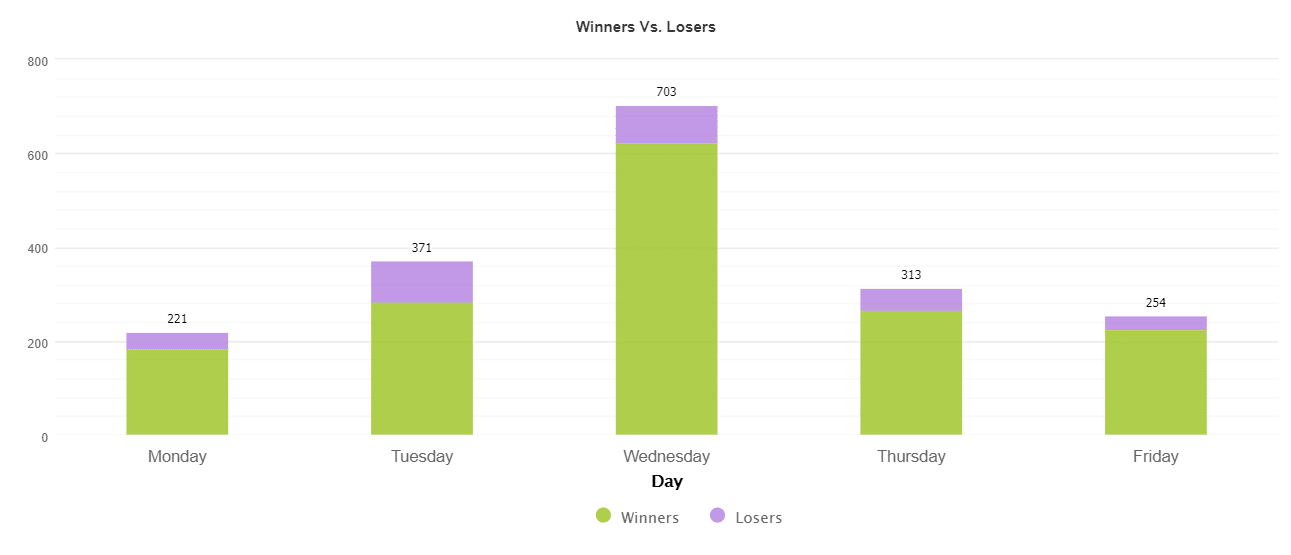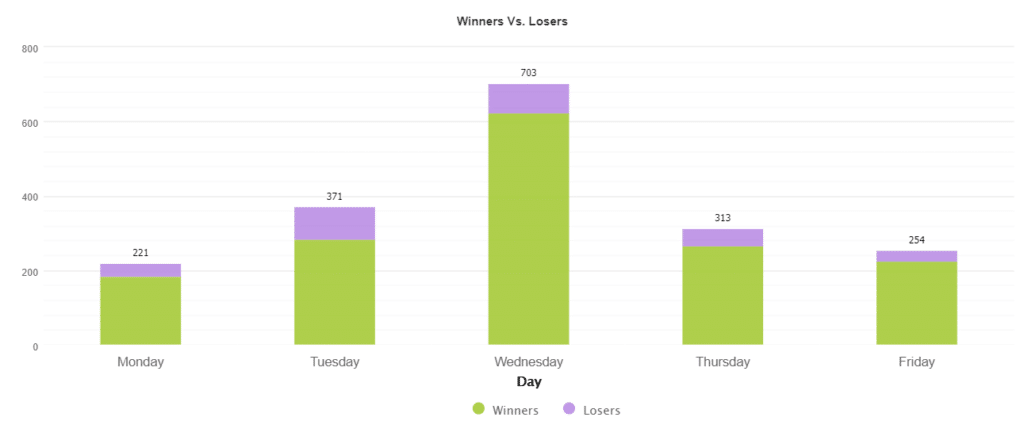 Trading activity by days looks awkward. Most deals are opened on Wednesday.


The EA runs the account with sky-high risks to the account balance. There's almost a 60% chance of losing 10% of the account.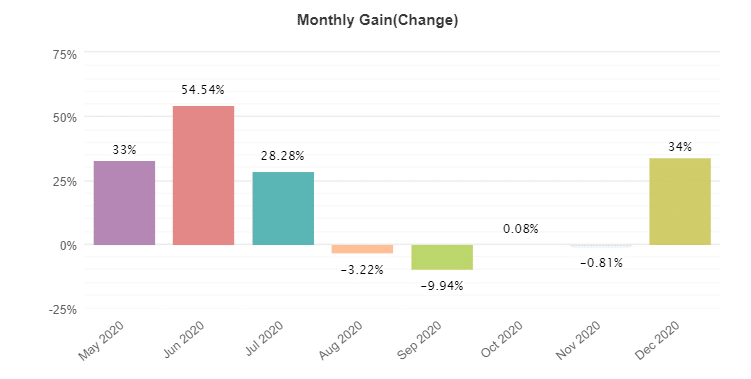 Monthly trading results are unpredictable too. The system can't provide stable profits.
Other notes
We have real account trading results, but we can't be sure that they belong to Standard FX. It'd be great if the developer shared this account and said what strategies behind the system. This would increase the trust level so much.
People feedback
The company doesn't provide any testimonials from thankful clients. There are no pages on Forex Peace Army, MQL5 community, and Trustpilot.
Wrapping up
Advantages
Disadvantages
Bad-designed presentation
Scam statement and manipulations
No team revealed
No strategy explanations provided
No money-management advice given
No settings explanations provided
No backtest reports provided
No trading results provided
No money-back-guarantee provided
No people feedback provided
Summary
Standard FX is another scam and bad-designed service. The presentation couldn't convince us that our money is under the right management. It's hard to even mind that this company increases our account, making stable and predictable profits. The company doesn't provide backtests and trading results to show what symbols the robot works with what risk and drawdowns we should expect, etc. As a result, we'd like you to avoid this service for your best.