Is download-free Funnel Trader good or scam?

Visiting the site, we can see a one-page presentation and suggestion to get the robot for-free entering email.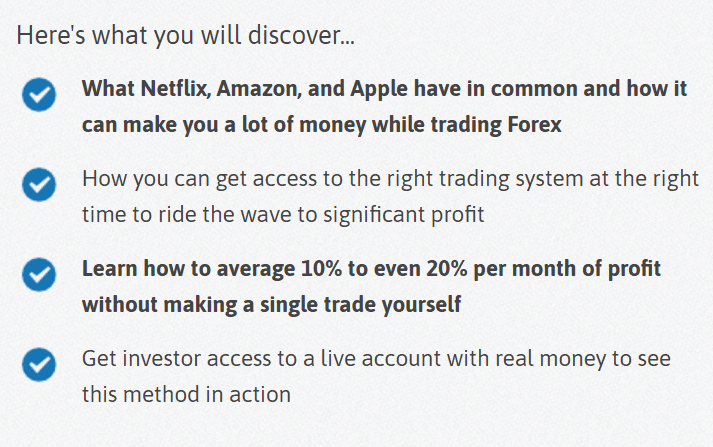 These statements look like the devs want to invite average people, not investors. The presentation doesn't have any link on myfxbook account, so, we googled for it.
Trading results analysis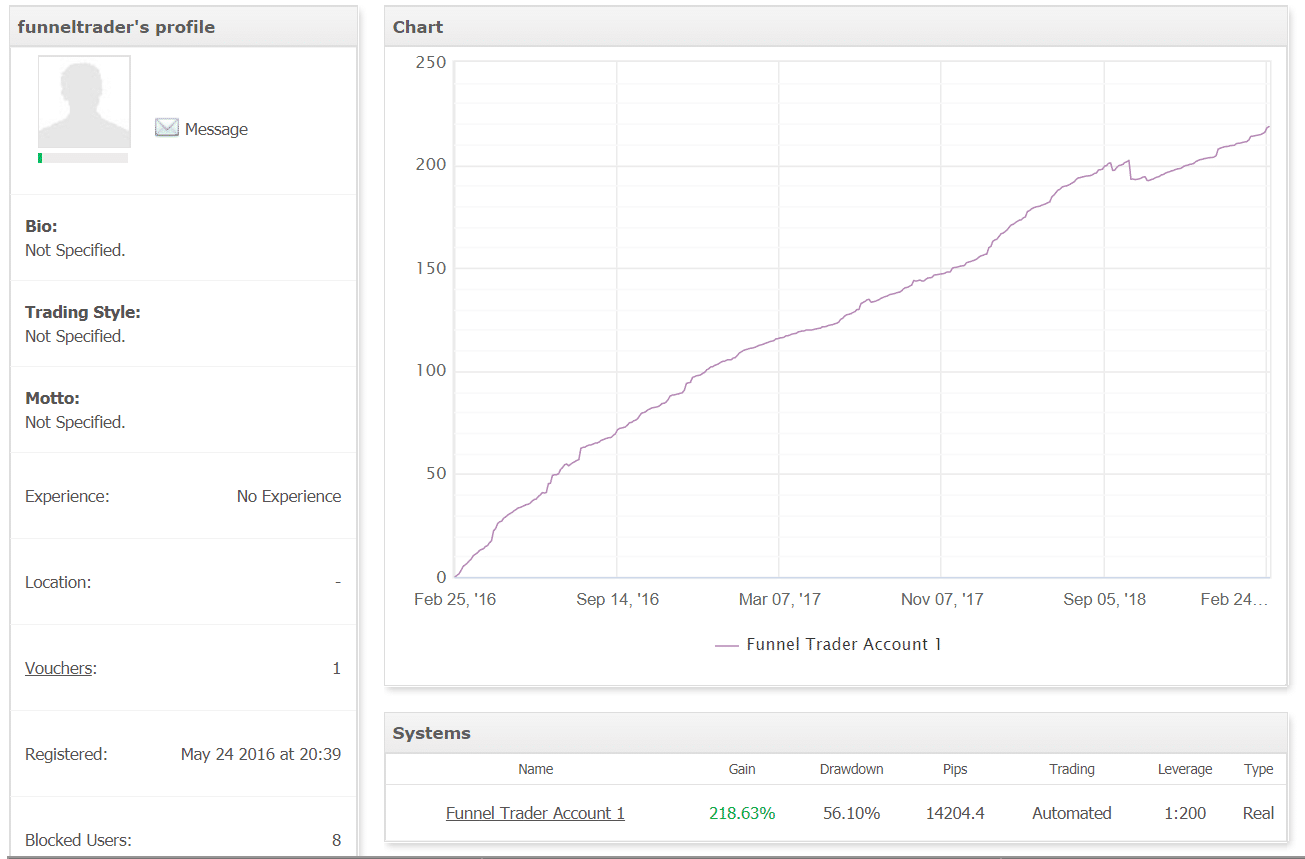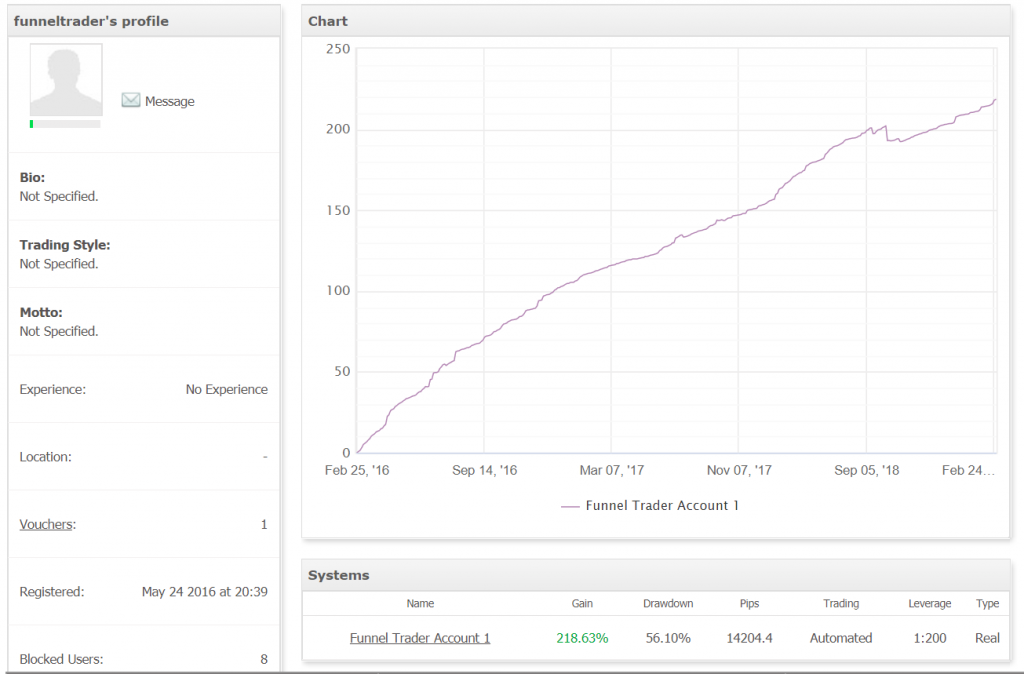 The profile has got one account with a working robot.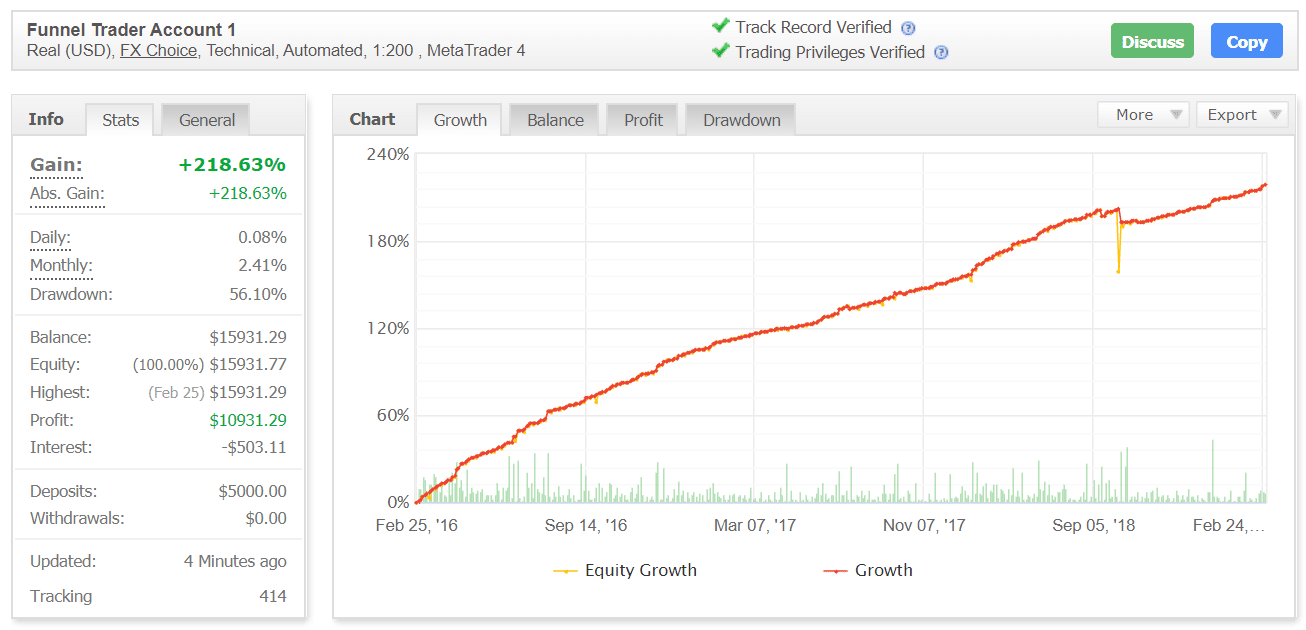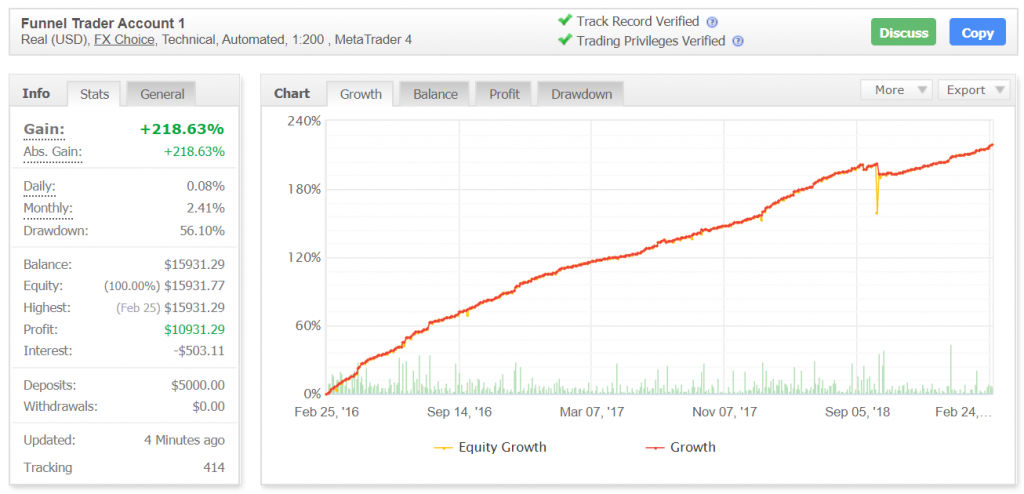 The robot runs a real USD account with a $5000 deposit, works with the FX Choice brokerage company. EA trades with 1:200 leverage on the MetaTrader 4 platform. During four years of trading, the robot could provide a +218% gain. The monthly gain equals 2.41 with extremely high drawdowns 56%.


The robot traded 13715 trades with 14204 pips. The average win and loss in pips and $ almost equal $7.2/-$7.8. The average win-rate is so low and equals 57% for both longs and shorts trades. This win-rate means that the patterns are not well-shaped. The profit factor is low as well and is 1.24. The average trade length is 2 days.


Funnel Trader works with five currency pairs: AUD/USD, EUR/JPY, EUR/USD, NZD/USD, USD/JPY. The most unsuccessful one is the main one EUR/USD -$1872.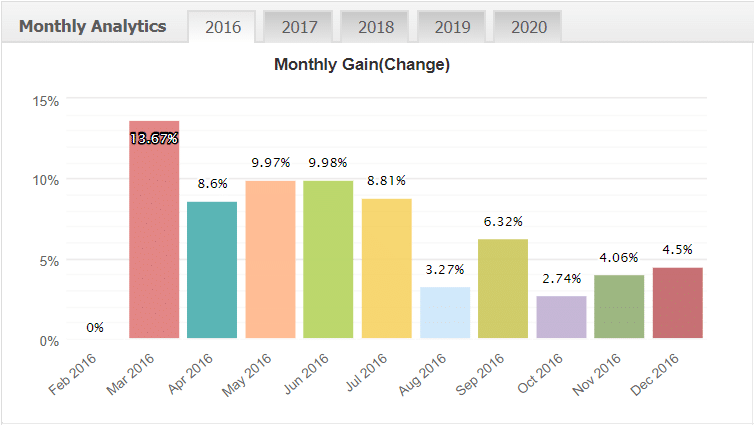 When the robot has been launched it traded 4-5 times more successfully than in the next years.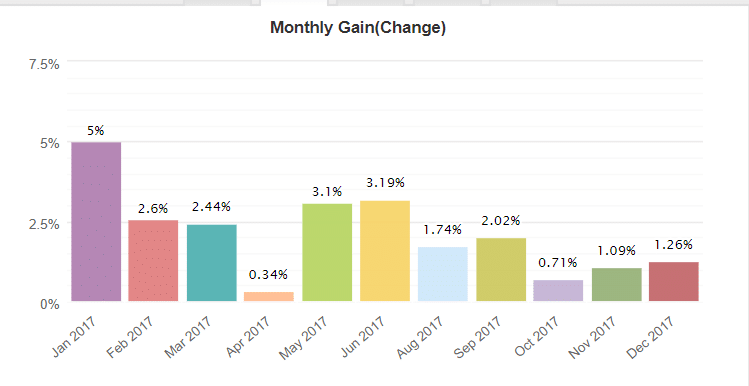 The 2017 results went worse comparing to 2016.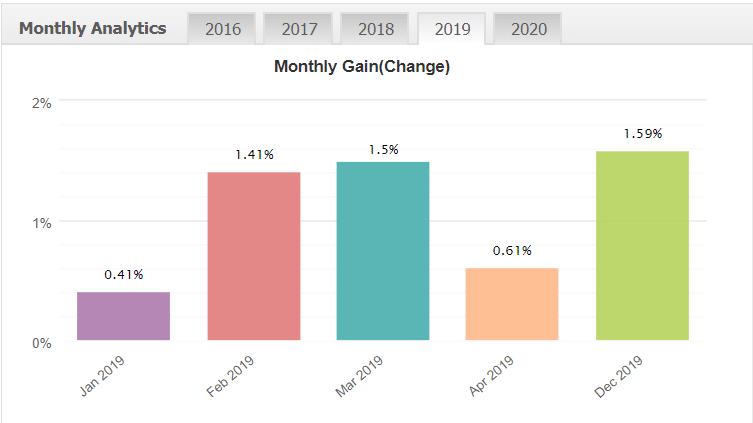 In 2019 it traded just 5 months with mediocre profitability.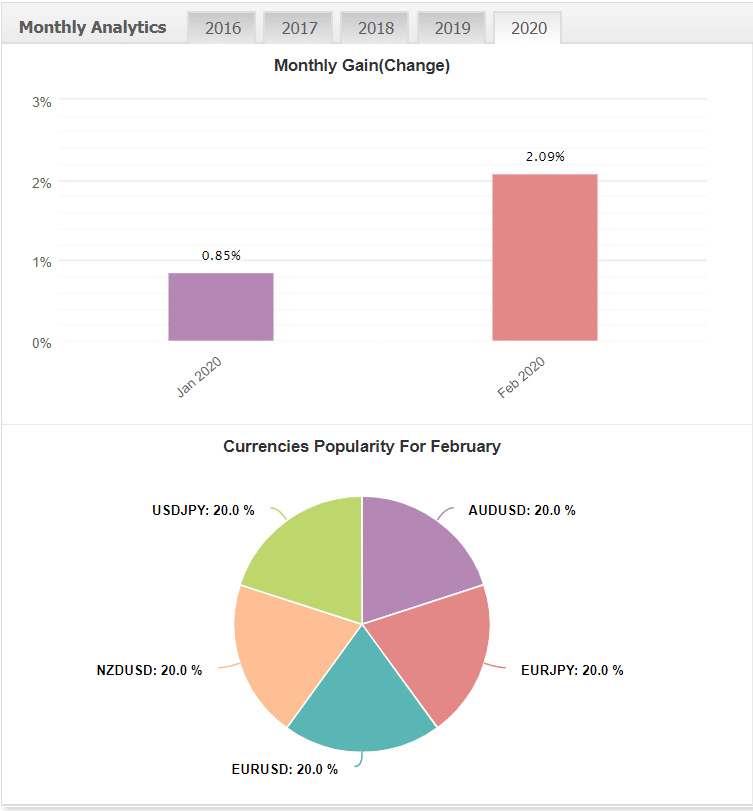 Almost the same results we can see in 2020. It's funny to notice the amount of traded deals in every currency pair. They're separated in 20% sectors.
Summing up
Pros
Download-free
4 years of trading results
1-2% of the monthly profit
Cons
Download-free
1-2% of the monthly profit
High drawdowns (56%)
Five months traded in 2019
No strategy explanations
No backtests
No free updates
No responsibilities because of download-free
Huge loses on the main pair (EUR/USD)
Very low win-rate
Low-profit factor

So, what can you expect from the download-free Funnel Trader robot? It can trade and provides 0.2-1.5% of the monthly gain. Probably you may get more if you don't trade the EUR/USD currency pair. Introducing to us the good-for-nothing presentation the devs tell us that they don't care about us and about our trust to them. Wanna download? Send your email request to us. No? We don't care. We'd like to say you'd be better to spend $100-500 for buying a robot with support and updates. It's not so big money if you want to get into the Forex market.