A website and a service that looks very comprehensive in the first state only fail to hold up to the promise as all the information is focused on account management. There are no verified live trading or backtest results that can help us decide if the system is profitable.
Is FXDC Hedger EA still profitable?
It is pretty tricky to answer as the system does not provide any access to backtesting or live results. The EA is available to install on multiple accounts where the developers offer free updates and support 24/7.
Vendor Transparency
The vendors state that they are a professional Forex team that has been in place since 2001 yet fail to provide any names or portfolios that we could track. They also boast several other points, including continuous improvement to their strategies, anti-scam approach, risk implementation, transparency, and reliability. However, as we look at their services and presentation, we immediately realized that everything they state is fishy. One such example is that the promise of 30 to 50% ROI per month is not achievable unless you expose your account to a considerable risk that falsifies their claim of proper risk implementation.
Currency pairs
The algorithm is developed to work only on EUR/JPY.
Strategy
We can conclude that the EA uses risky strategies such as martingale, hedge, and grid as the required leverage for safe operating is 1:400. It works on the one-hour chart for a recommended balance of $1000, but you can also use $100 with the associated set files. You can use a broker of your choice as the algorithm is not highly affected by spreads, execution policy, and latency. The developers advise traders not to open or close trades while the expert advisor is working as it will severely damage the bot's function.
The expert advisor adapts itself to the market conditions and places trades based on price movements, support, and resistance levels. The owners themselves state that the EA uses hedging to get out of risky positions.
How to start trading with FXDC Hedger EA?
The robot is available for $499, and payments can only be made via PayPal. After receiving your copy of the software, you will have to place it within the Experts directory of your MT4. Refresh the Expert advisors tab on the platform, and you will see the robot. Place it on the H1 EUR/JPY chart to begin trading.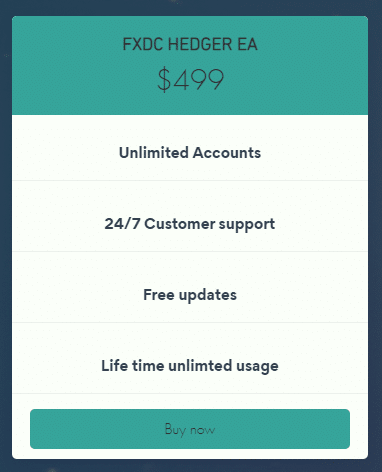 FXDC Hedger EA Backtests
Backtesting results only show a graph and cannot be accessed. With different starting balances of $1000, $10000, and $100000, the robot made $15896, $141198 and $1.2 million from 1 January 2019 to 8 September 2020.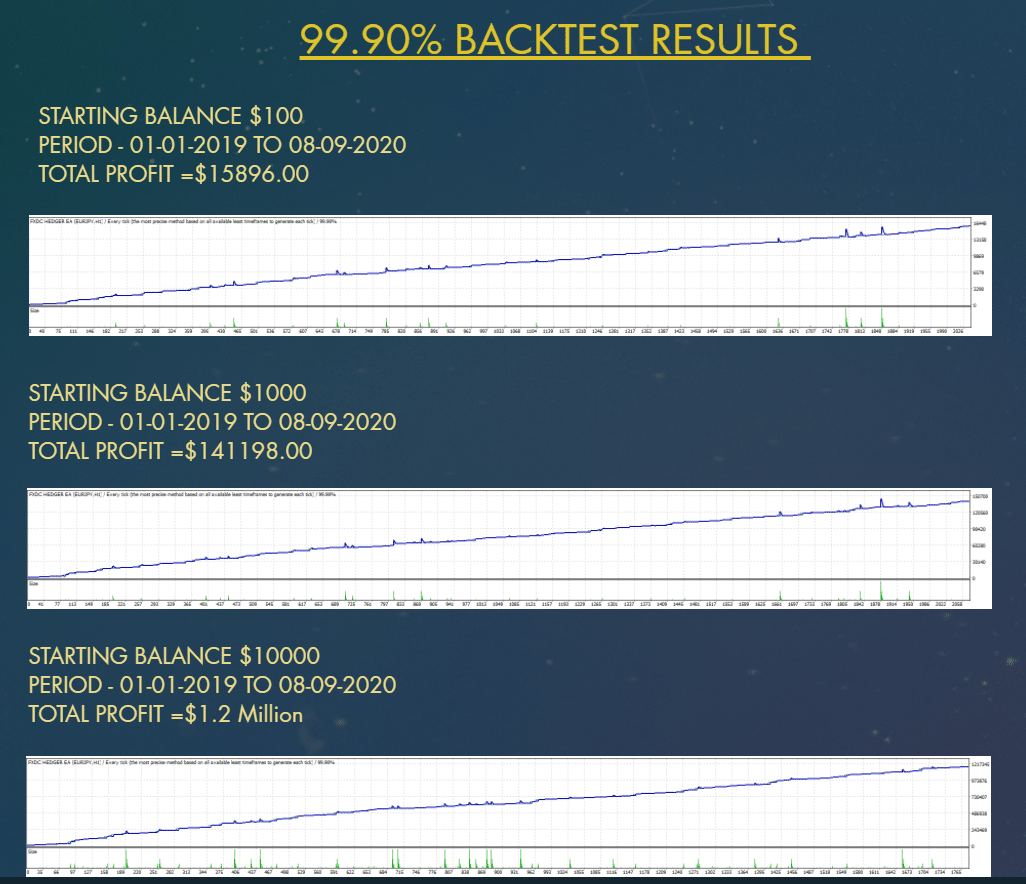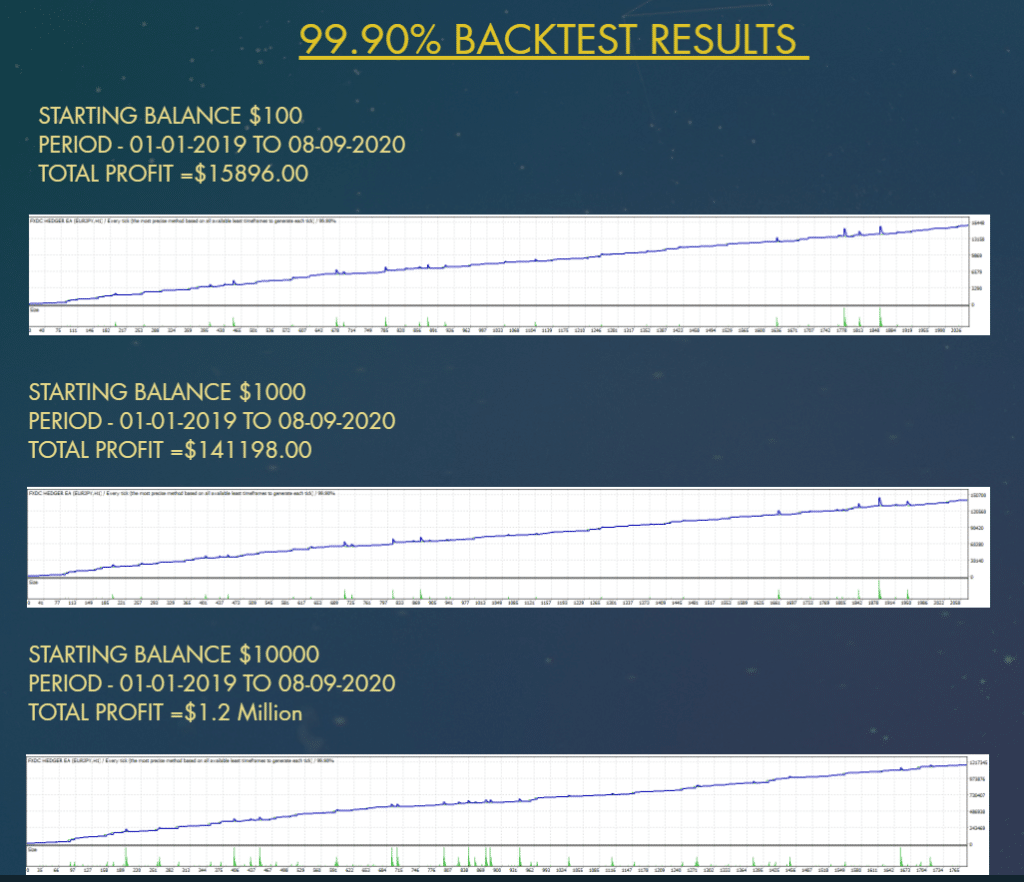 Trading Results
No verified analysis is available for live results for the robot and account management services. For the system that asks around $500, this is extremely poor, to say at least. The performance of these algorithms should only be trusted if they have proper authentic reports on noted websites such as Myfxbook.
There are performance reports on Forex Peace Army for the managed account services, but there is no talk of FXDC Hedger EA.
Other Notes
The reviews on Forex Peace Army indicate that the service providers are situated in India. However, the company address on their website is Dubai, UAE.




The users also promise account management services with calculated risk and minimal drawdown. Looking at the account management statistics on Myfxbook we can observe a considerable drawdown which wipes half of the account value.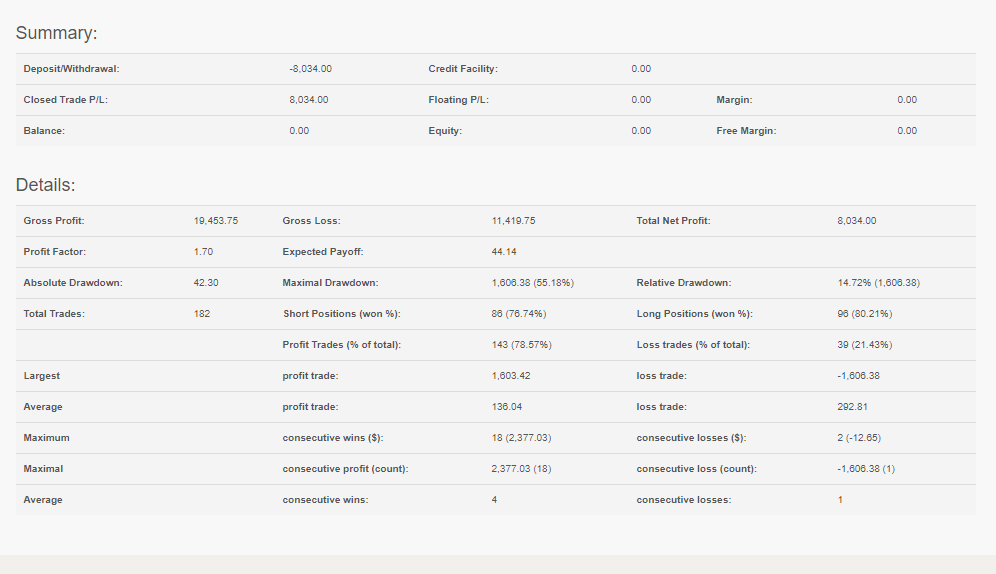 People Feedback
The general reviews of the website on Forex Peace Army are all about account management services. Most of the comments look as if the company themselves has bought them.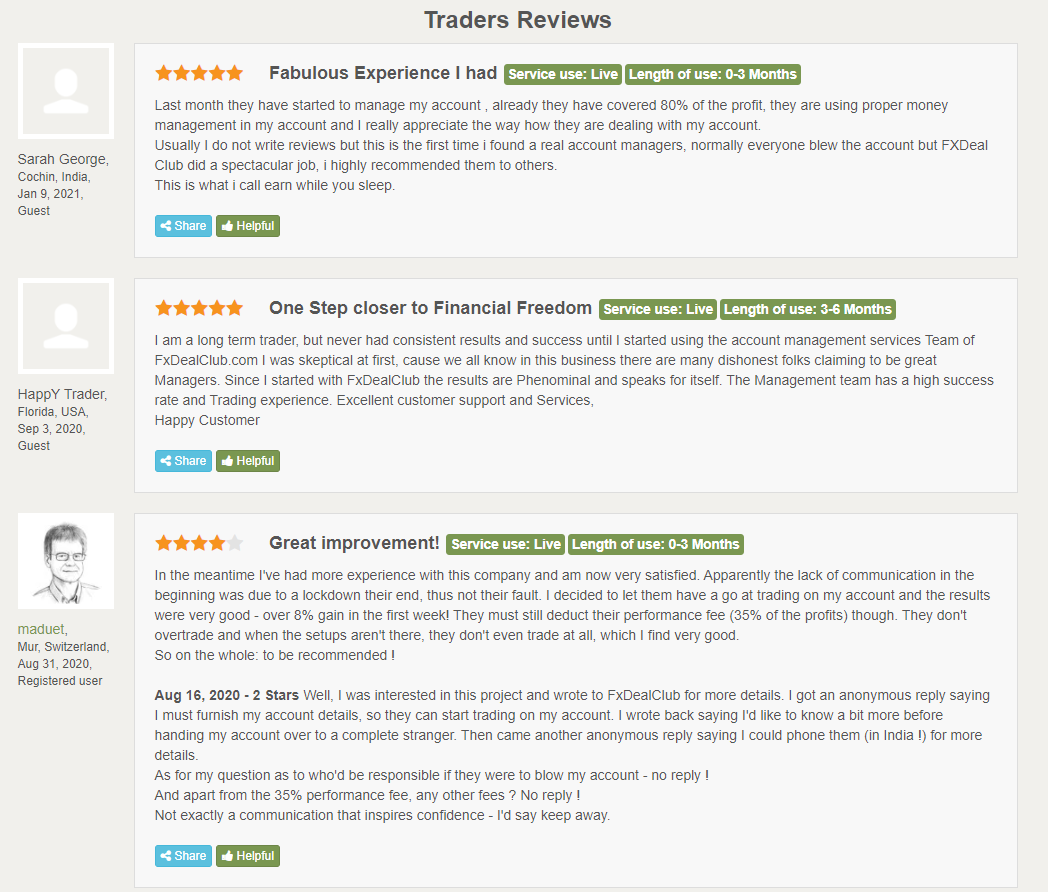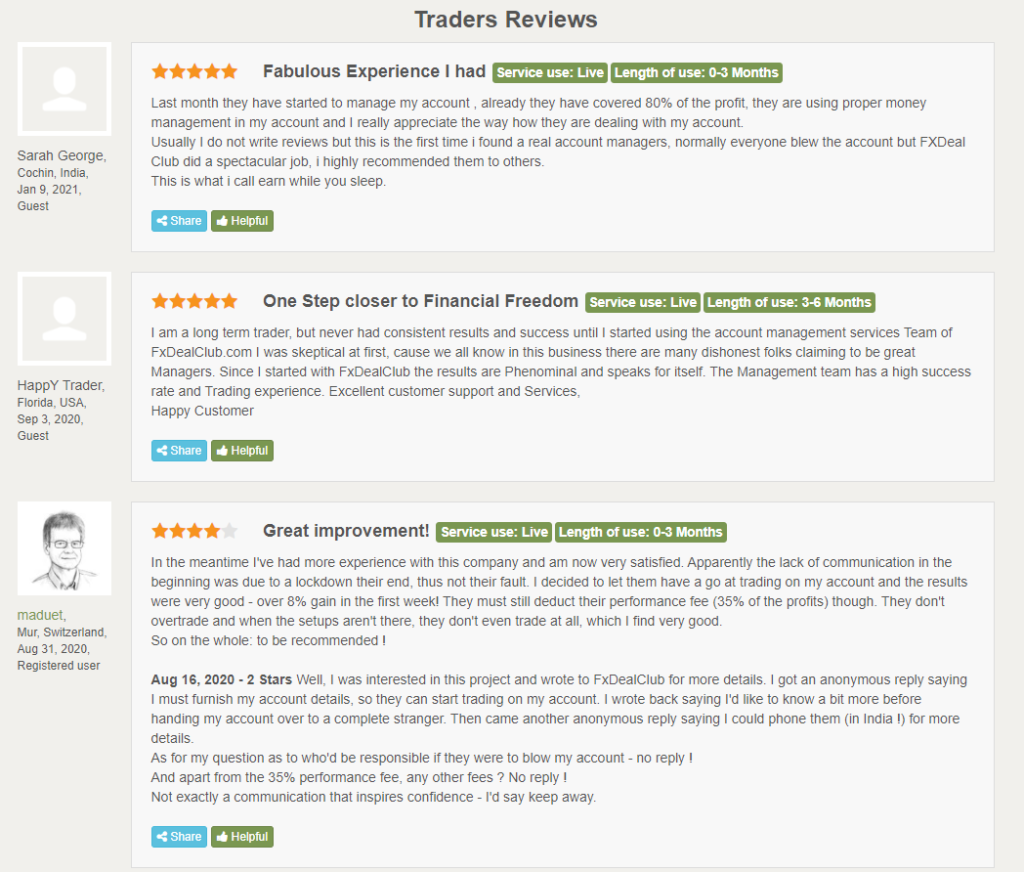 Summary
Advantages
Promise huge returns over a small period
Disadvantages
We have the following cons for the system:
No verified live results for the robot
Reviews look as if they are bought
No transparency from the developers
Ninety percent of traders fail in the financial markets because they hand out their hard-earned money in the hands of the scammers who indulge them with their get rich quick idea. So stay away from systems that do not provide enough authenticity and live results.