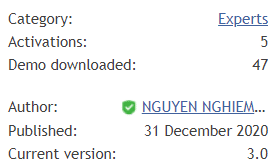 Gold Miner is a trading robot that was designed by Nguyen in December 2020. Without updates, the version was set at 3.0. The presentation lacks much information and has the shortest description of strategy and settings.
Is this robot a viable option?
The system doesn't look like professional software. The presentation is just three-line long. If the developer didn't want to tell us more about the robot, then how can we trust our funds to it?
How to start trading with Gold Miner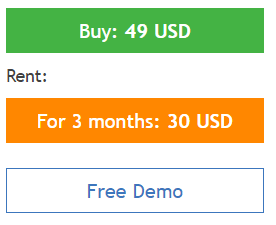 To get started, we have to buy a robot for $49 or pick it up for a three-month rent for $30. There's a free demo version for those who want to check settings on her or his own or perform a backtest on the available tick data. The vendor doesn't support us with a money-back guarantee.
Let's talk about its features:
It opens and closes trades fully automatically.
The strategy is based on spotting overbought and oversold levels.
Gold Miner focuses on trading short trends.
There's a function of "overlapping unprofitable orders" – Martingale.
The pairs we can work with are XAU/USD, GBP/USD, USD/CAD, EUR/USD, USD/JPY, USD/CHF, AUD/USD, and NZD/USD.
We can close the order automatically on Friday.
The system places Stop Loss and Take Profit levels.

Why do we need to combo an automatic EA with a manual Indicator?
There's an MT5 version of the robot as well.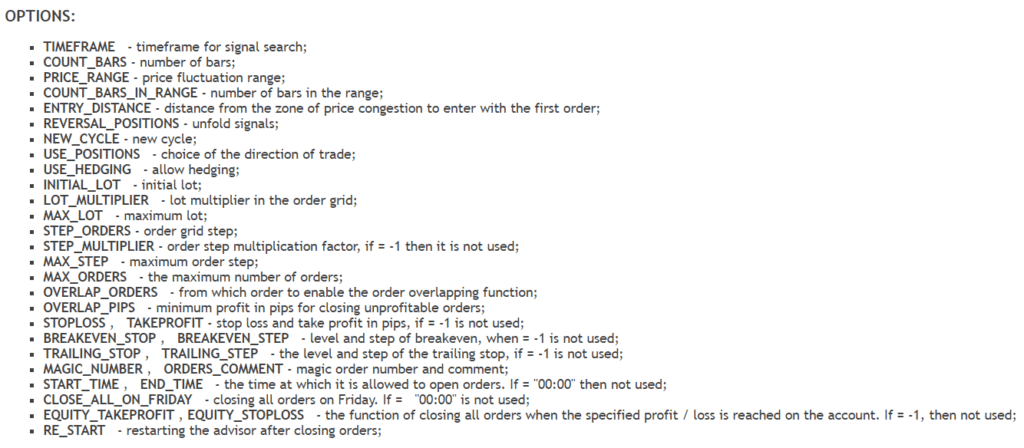 There are Positioning and Hedging on the board.
We can use Lot Multiplier during performing Grid.
We can increase the number of open orders at the same time.
There's Trailing Stop Loss to cover trend trades in profits after rough market moves.
We can even restart the robot after closing orders.
Gold Miner backtests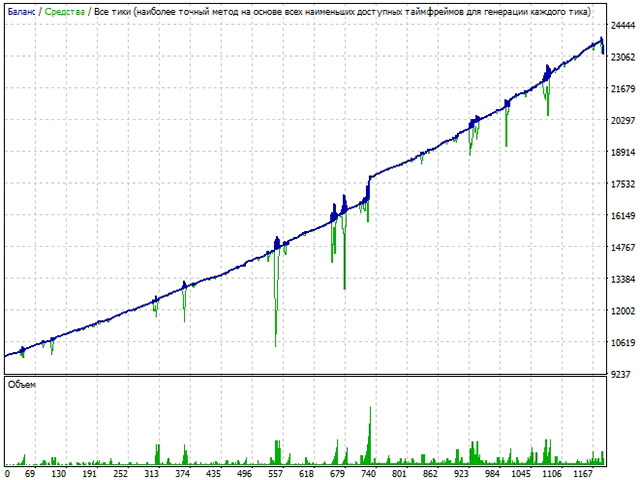 As we can see, there are Cyrillic letters. So, the developer is from Russia. From the chart, we see ups and immediately downs. It means the system wasn't well tested, and most likely, there's a Martingale strategy on the board. Alas, we don't have a data sheet for this test to figure out if it's relevant.
Trading results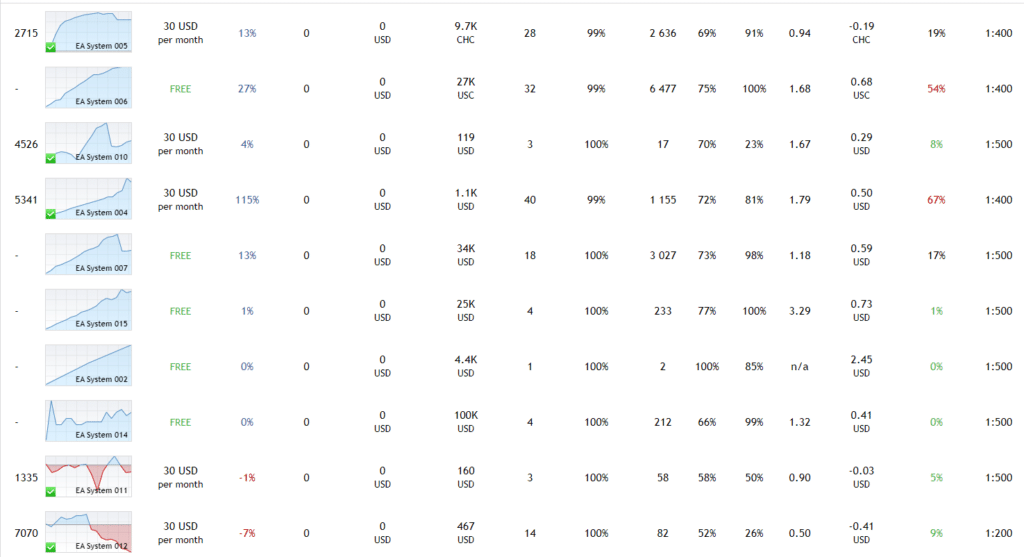 There are many systems. Two of them aren't profitable. The price is the same for signals for $30 monthly. Any of them has subscribers.

It's the EA system #005. The robot runs the real USD account on an Exness broker. The system uses Algo trading in 99% of cases. The win-rate is 69.1%. The maximum drawdown is 19%. The maximum deposit load is 46.7%. It's quite high. Leverage was set at 1:400.
The account is live for 28 weeks.

The account has been running since July 2020. Trading results look horrible as for the level of drawdowns and deposit loads.
As we can see, the robot experienced a three-month period of high drawdowns.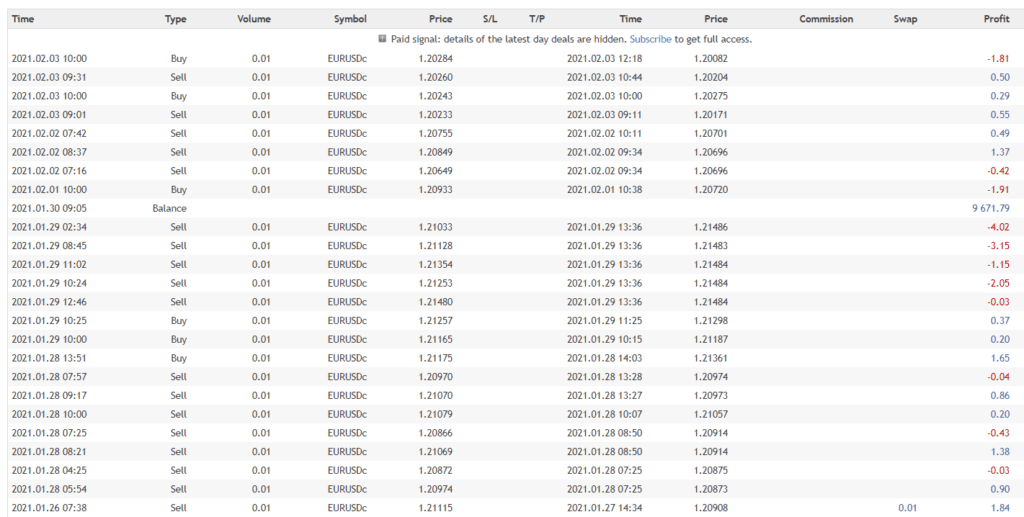 The last trading results showed that the win-rates decreased significantly. Also, we know that the robot doesn't keep overnight trades.

The robot performed 2636 trades. 69.11% of them were profitable. The average trade frequency is seventeen deals weekly. The average trade length is two days. The recovery factor is low -0.12. The system trades both directions equally: Longs (1264 deals), Shorts (1372 deals). The profit factor is less than 1 – 0.94. An average winning deal is $4.36 when an average loss deal is -$10.36.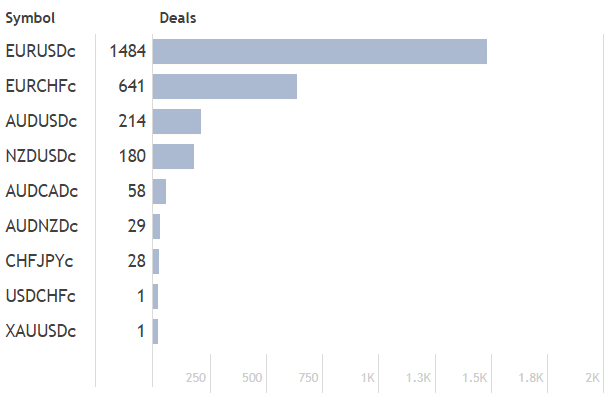 The most-traded symbols are EUR/USD (1484) and EUR/CHF (641 deals).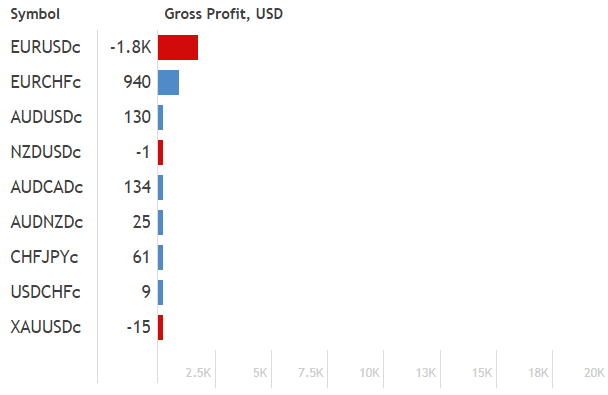 EUR/USD has brought significant losses -$1800.
Other notes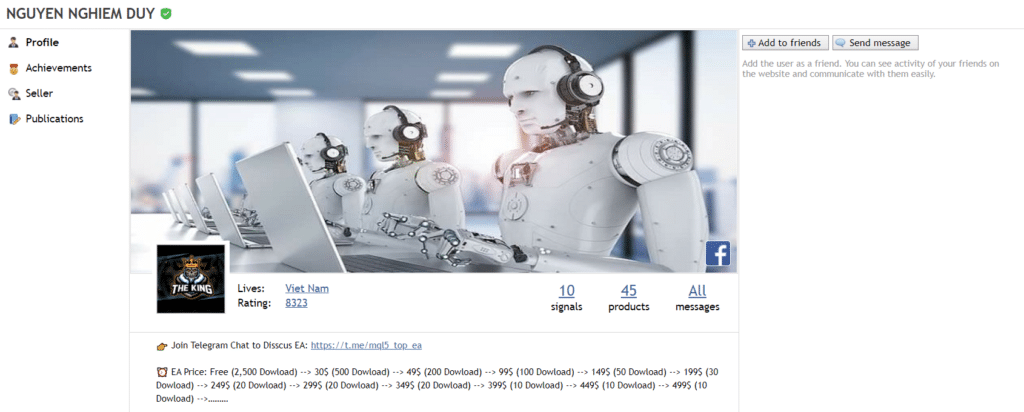 The company has an 8223 rate, ten signals, and 45 products in the portfolio.
People feedback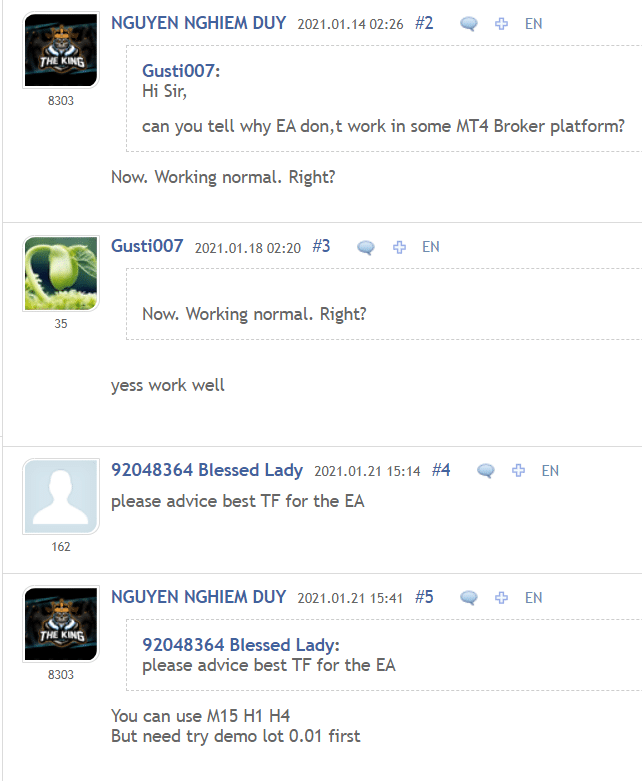 The developer is quick to answer. From the comments, we know that the robot works on M15, H1, and H4 time frames.

There's a single positive comment.
Wrapping up
Advantages
Settings list provided
There's an affordable offer
The EA can be rented
Disadvantages
The robot is so young
No strategy explanations provided
No detailed backtest report provided
No myfxbook-verified trading results provided
No money-back-guarantee provided
Summary
Gold Miner is such a young robot to tell something positive about it for sure. First, we don't know for sure anything about how the backtests look like for each symbol and how the robot handles real market trading on the verified account. If we talk about the skills of the developer we can notice that there are 10 signals for $30 each, and no one subscribes for them. So, they aren't good. They have quite a low rate from the global chart.
The Best Forex Robots Report Is Already Here!
Check out 30+ best expert advisors with daily updated live results and statistics.