Grey Wolf is an expert advisor that places and manages trades in the Forex market. The robot was released on April 26, 2021 on the MQL5 platform. It was developed by Alexander Oropesa Marrero.
Its latest version is 2.16. The trading system has a demo version which is available for free download.
Is Grey Wolf Robot Still Good To Go?
Grey Wolf EA was developed by Alexander Oropesa Marrero, a verified and active user of the MQL5 platform. Apart from Grey Wolf, other robots he sells include Big Atlas, Big Island, Big Shogun, Big Kangaroo, Rey Toro, Two Brother AU11 and many more.
According to the robot's developer, it has been tested for USDCAD and AUDUSD pairs. There is no clear information on the strategy this robot uses for trading, however since the tests were done using a 5 minute timeframe, most likely it uses a scalping strategy.
The developer of this trading software claims that it is capable of delivering more than 25% return a month. What's interesting is that he goes ahead to state that the robot will ensure your account does not get back to zero. This means traders are not very sure of what percentage drawdown the robot can have on their account. Since the robot is just a few months into the market, we hope the developer will add more important information about this trading tool to make potential customers understand it better.
How to Start Trading With Grey Wolf
Grey Wolf works on MetaTrader4 with any broker. The robot can run on both small and large accounts. The owner recommends a minimum of $100.
It is developed in such a way that the trader can adjust the lot size settings to suit his account balance.
The owner also recommends that for a balance of $100, traders should use 0.01 lot size, $500 (0.05 lots) and $2000 (0.2 lots).
The developer has not given proper guidance on how to set it up after purchase but we believe that comes with the package.
Grey Wolf costs $30. Traders can try it out using the free demo version.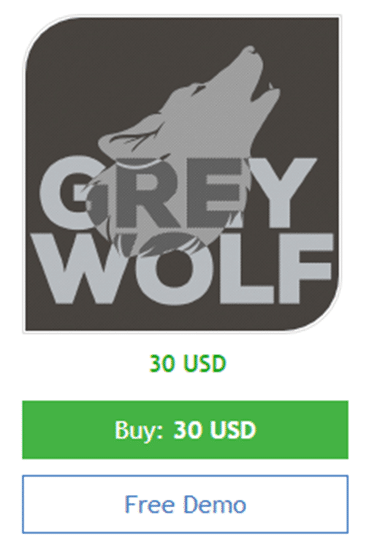 Grey Wolf Backtests
There is no backtest data given by the vendor. We can't compare the past trading statistics of the robot with the present one. We do not know whether the robot was well-tested before release.
Trading Results
From the screenshot below, we can see that this trading software ran on this account from January, 2021 to March 3, 2021. From a deposit of $784, it grew the account to over $3632.
There is no proper data to analyze the performance. Therefore we cannot tell the number of trades that achieved this results, lot size used, winning percentage, drawdown percentage and the exact strategy applied.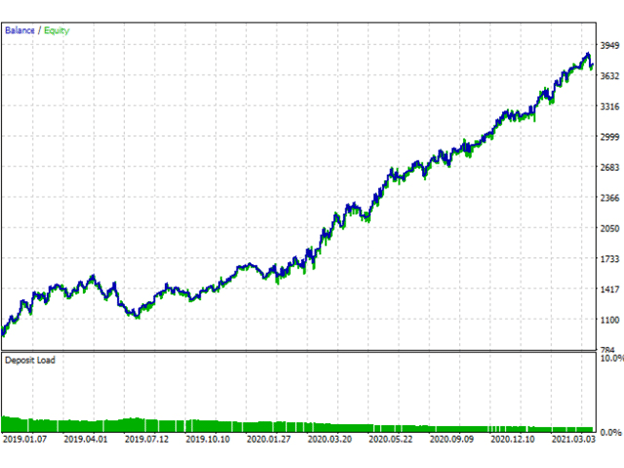 What Else You Need To Know
The Grey Wolf robot was published on MQL5 marketplace in April this year, but the trading results published shows that the robot started running on the account from January 2021.
This doesn't add up at all. It's so difficult to know whether it's this software that traded the account or another. There may be a possibility that it was traded manually.
Still there is a possibility that the owner used it to test its functionality before he released it to the marketplace officially.
People Feedback
The Grey Wolf robot has no star rating on MQL5, Forex Peace Army, TrustPilot and Myfxbook. There is absolutely no customer feedback or what other people say about this trading tool that can be found online at least to give traders a clue of whether it works or not.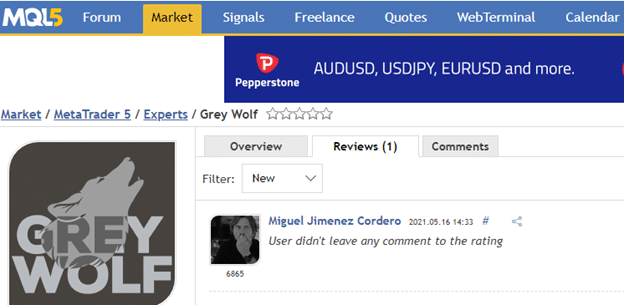 Conclusion
Advantages
Works with any broker
Capable of running on small account
Availability of free demo version for trial
It's affordable
Trader can adjust the lot size settings to suit his account balance
Disadvantages
There is no information about the company behind it
There is no user guide for setting it up after purchase
There is no proper data to analyze its trading results
No customer review
There is no backtest data
No proper information on its trading strategy
Every trader who wants to use a robot always watches out for past performance on live accounts, customer reviews and how it works. Since there is no detailed information about this trading software, it's not advisable to buy it.