Growex is a weird company that doesn't want to talk about itself. The presentation looks poor and unprofessional.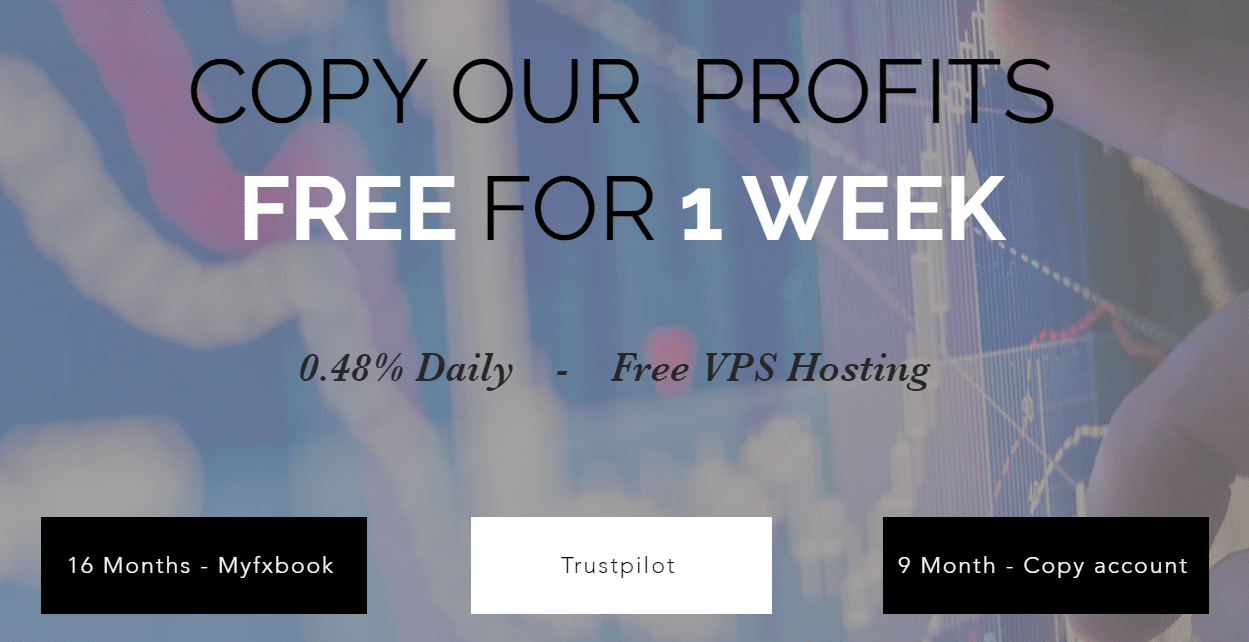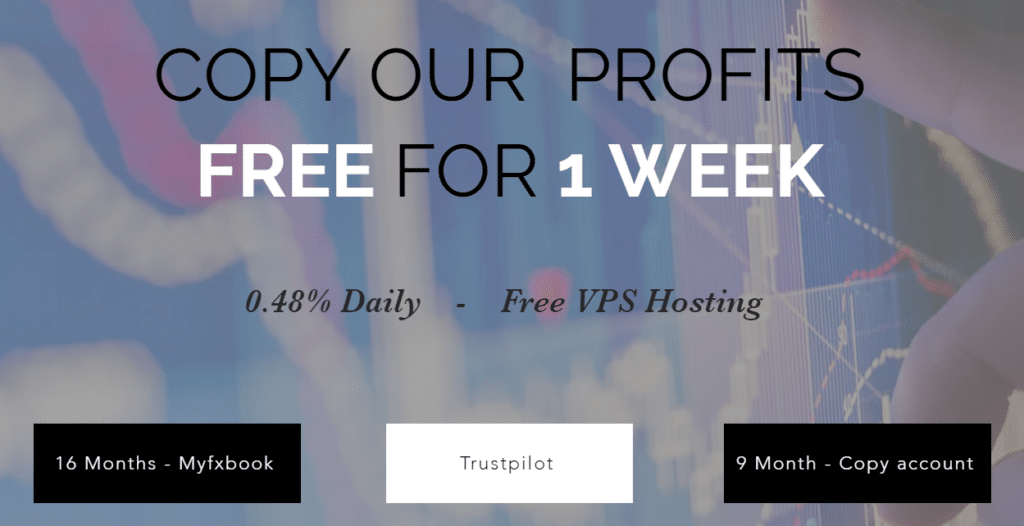 Is this service a viable option?
We don't think so. There are a few feedback and trading results that aren't trustworthy.
How to start trading with Growex
These blocks of data are everything we are allowed to know about the system and service.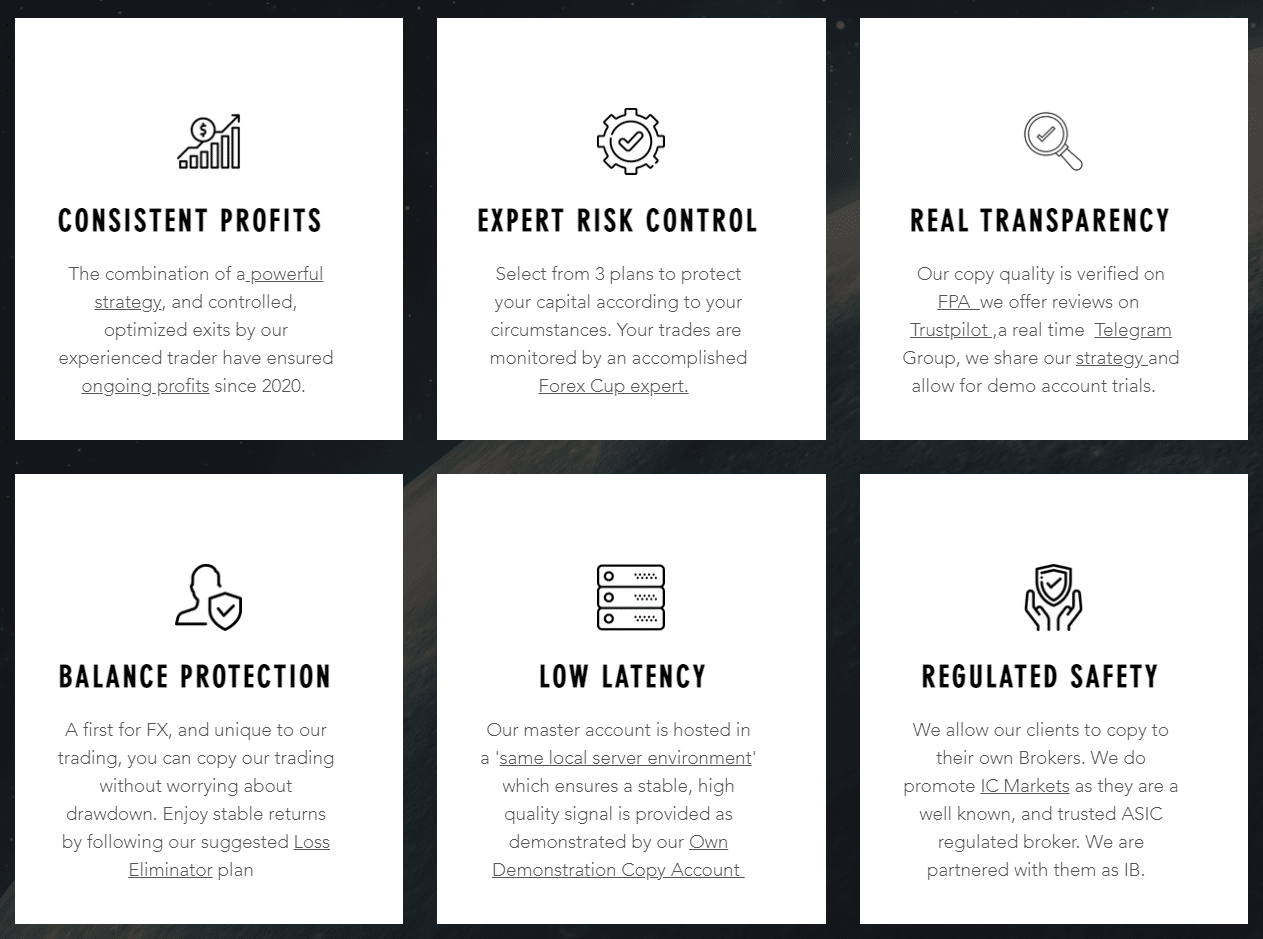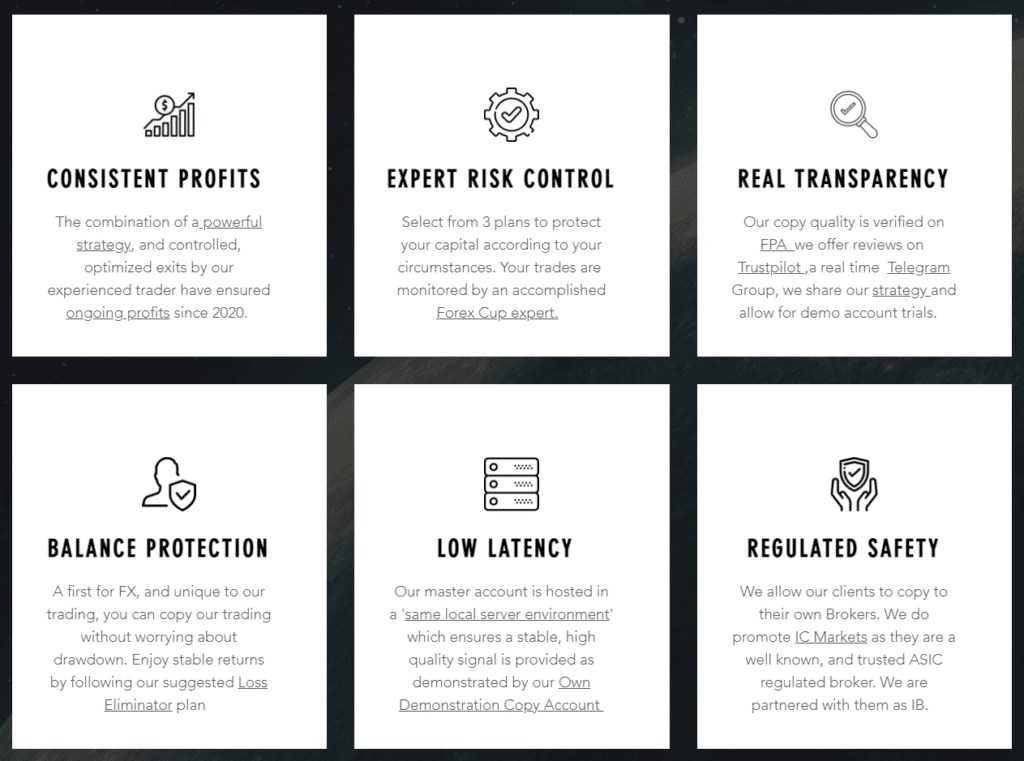 We gathered some features and other details explained:
We can trade automatically with this advisor.
There are three plans to protect our balance.
It supports AUDUSD, EURCHF, EURGBP, EURJPY, EURUSD, GBPUSD, NZDUSD, USDCAD, USDCHF, and USDJPY currency pairs.
The robot doesn't open more than six positions per pair.
The developers didn't disclose timeframes to work with.
The system executes only "proven strategies."
The main strategy is based on Gridding orders.


The developers insisted that it's not Martingale, but it is.
There are three risk features implemented.
The system has drawdown protection.
We can copy trade with low latency.
They promote IC Markets as a broker house.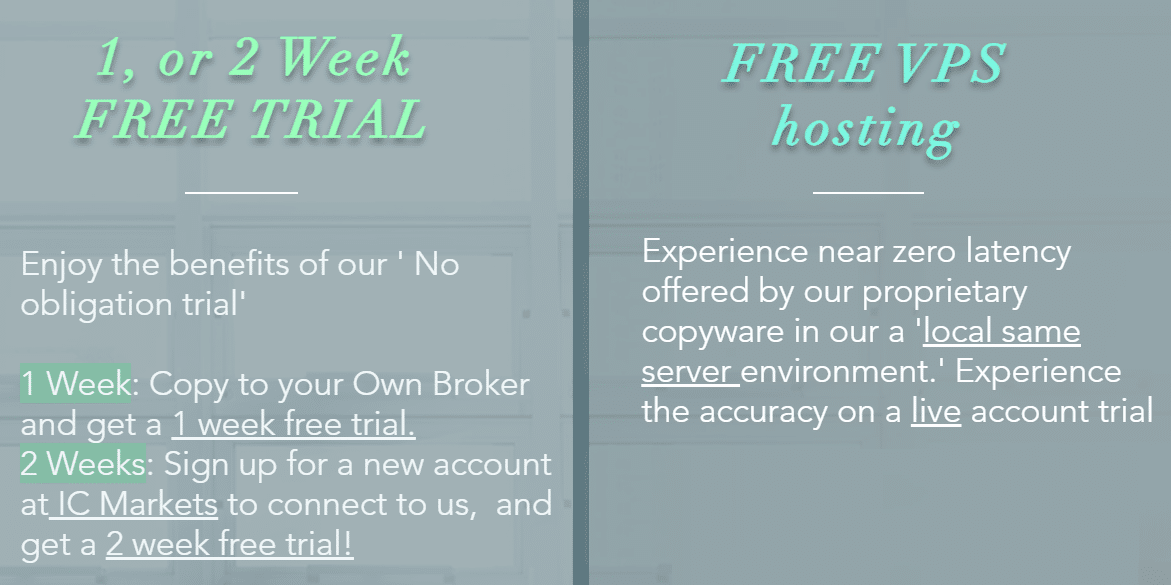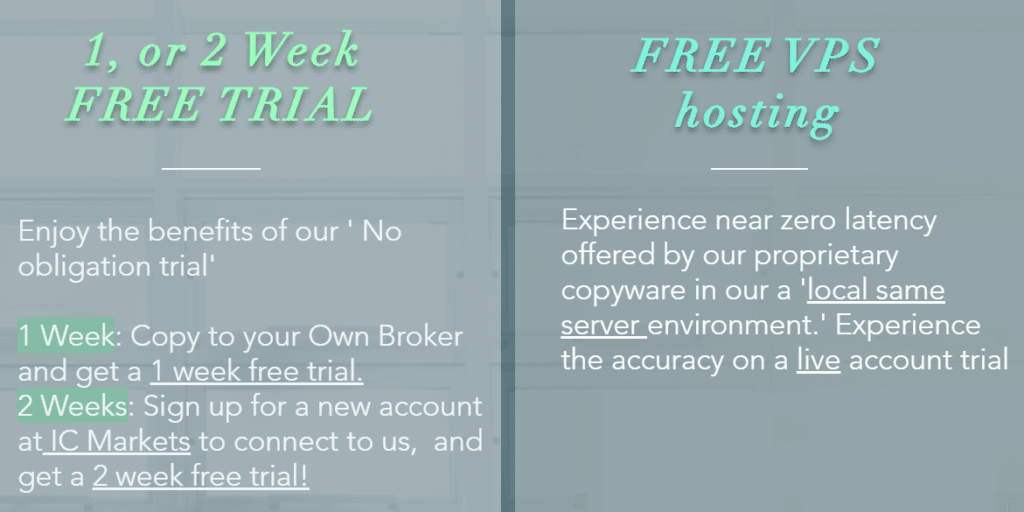 We can get a free one or two weeks trial if we register on ICMarkets using their referral link. There's free VPS hosting provided.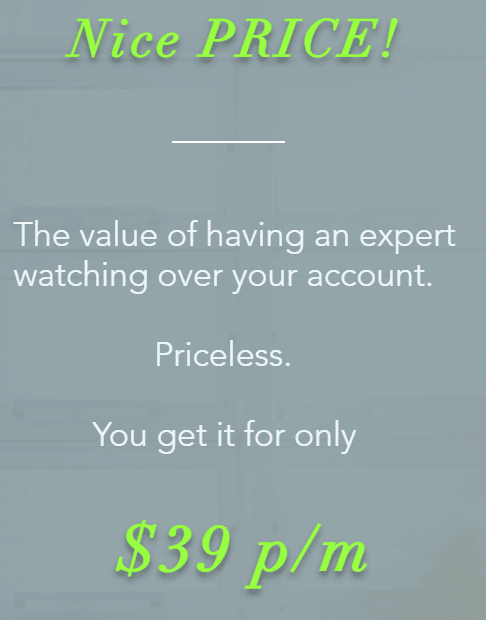 We can subscribe for signals for $39 a month. It's an acceptable price for many. The vendor doesn't provide a money-back guarantee. The pack's details aren't explained too.
Growex Backtests
We have no backtests published on the site. It's suspicious. Lacking reports keeps us away from comparing present trading results with the past ones.
Trading Results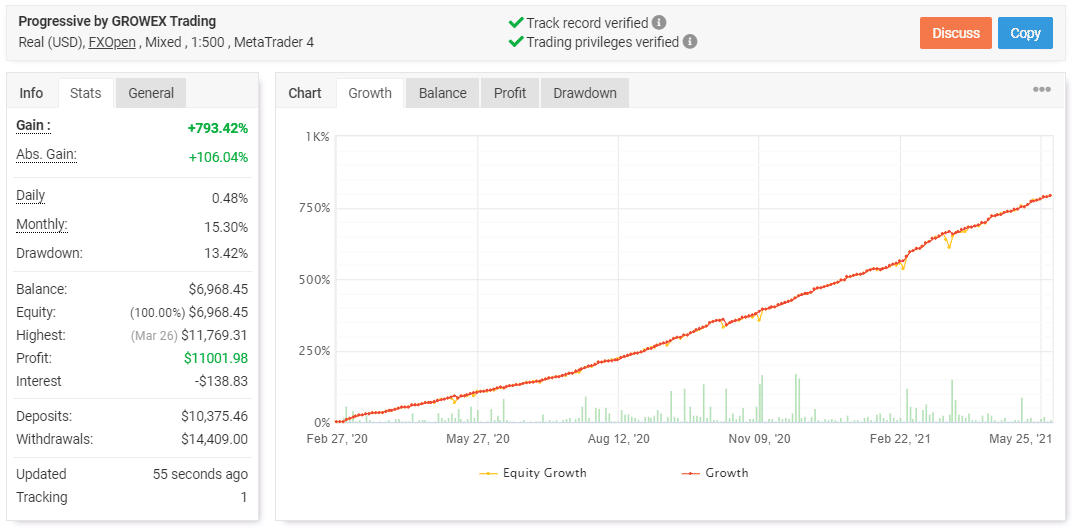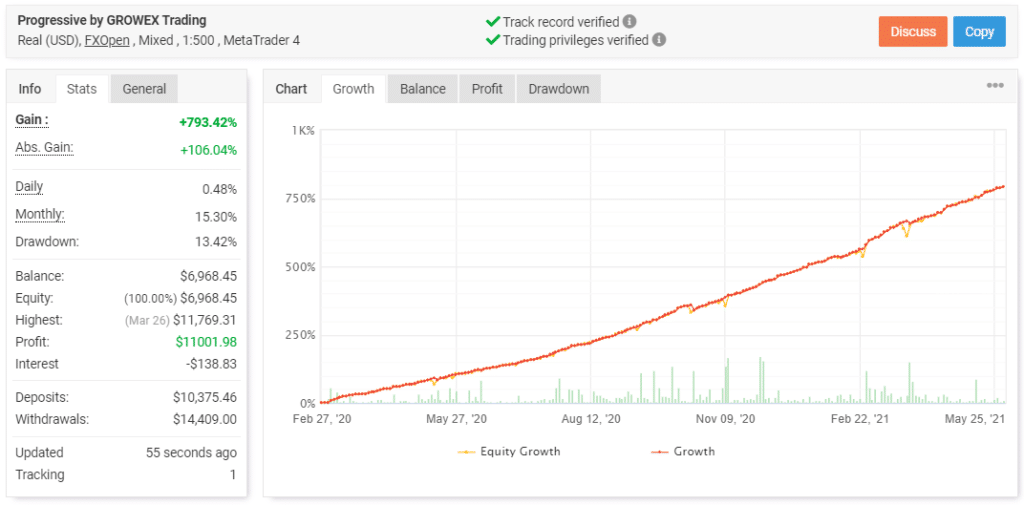 We've got a real account created on FXOpen. The style of trading is mixed. The leverage is 1:500. It works on the MetaTrader 4 platform. The account has a verified track record. It was deployed on February 27, 2020, deposited at $10,375. They withdrew $14,409. Since then, the absolute gain has amounted to +793.42%. An average monthly gain is 15.30%. The maximum drawdown is 13.42%. The account was tracked by 115 traders, but after manipulations with the account – only one person.


The robot has traded 931 deals with 6900.6 pips. An average win is 26.77 pips when an average loss is -36.48 pips. The accuracy rate is 71% for Long positions when 67% for Short positions. An average trade length is over 16 hours 22 minutes. The Profit Factor is 2.47.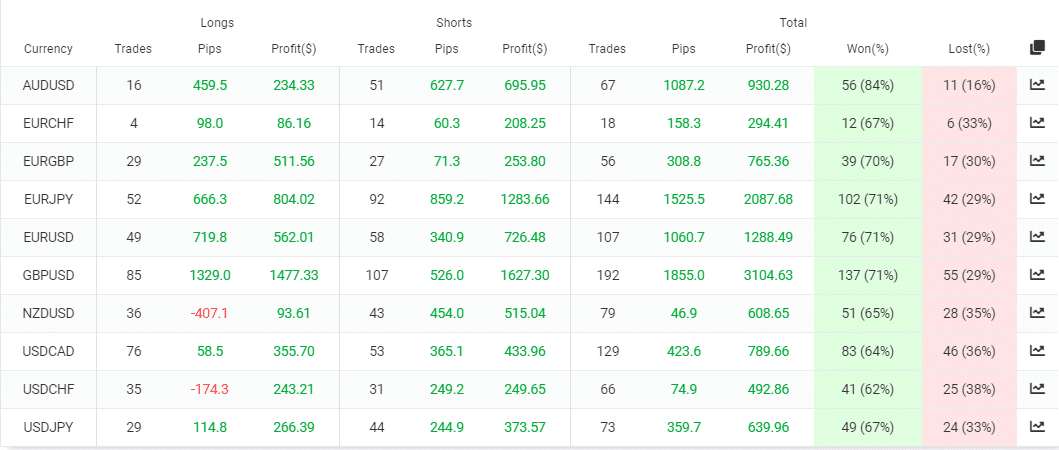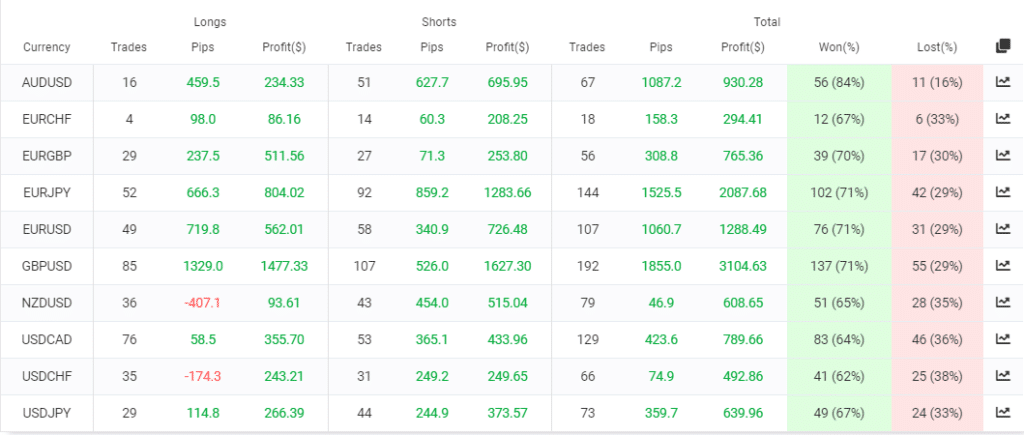 GBP/USD, with 192 deals and $3104, is the most frequently traded and profitable symbol.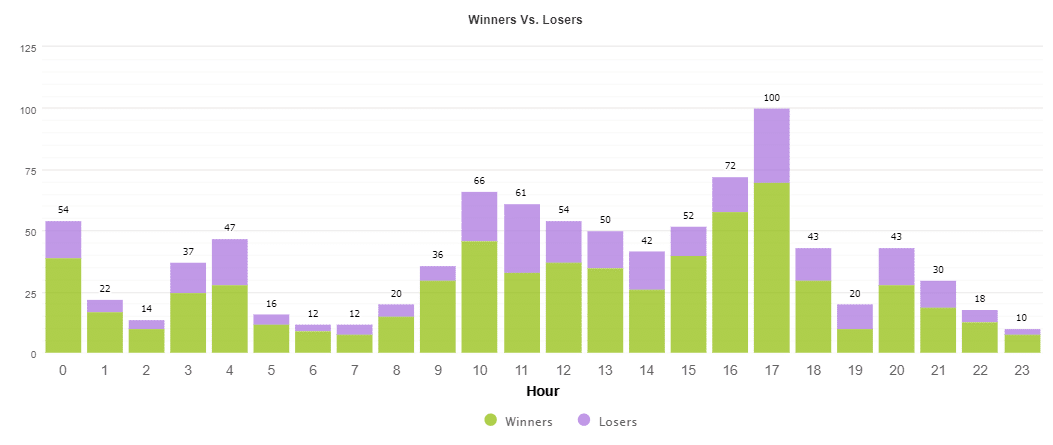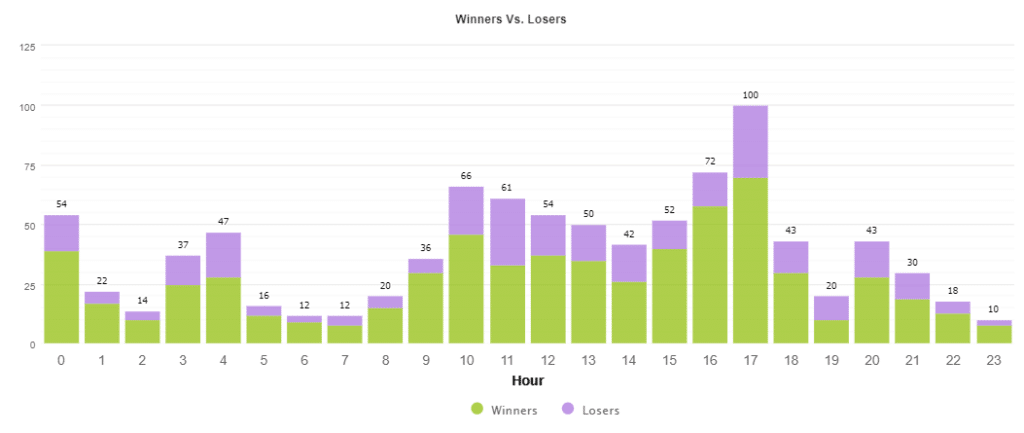 The robot trades during all sessions focusing on the European and the beginning of American trading sessions.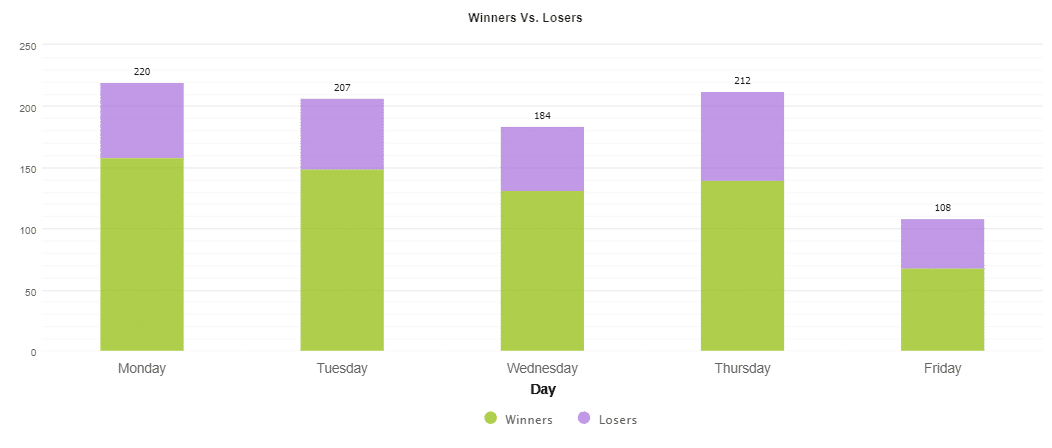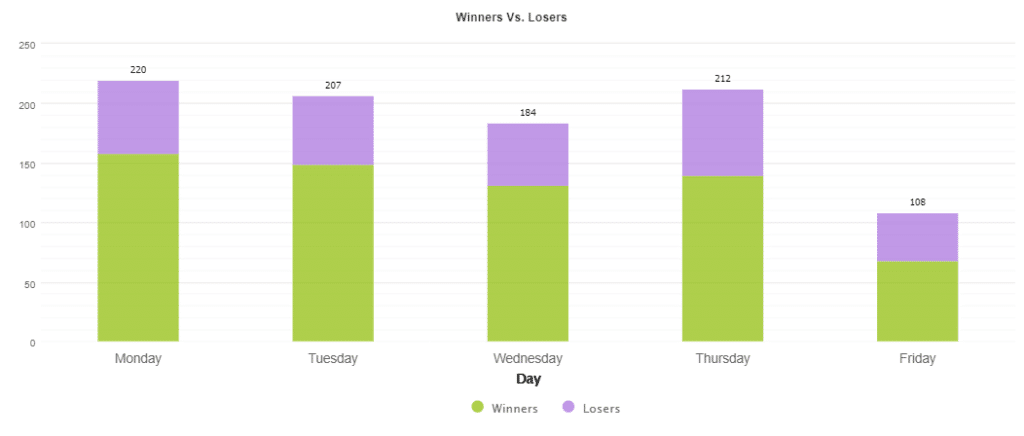 Monday (220 deals) and Thursday (212) are the most traded days in a week.


The system works with medium risks to the account balance. It can lose 26 deals to lose 10% of the account.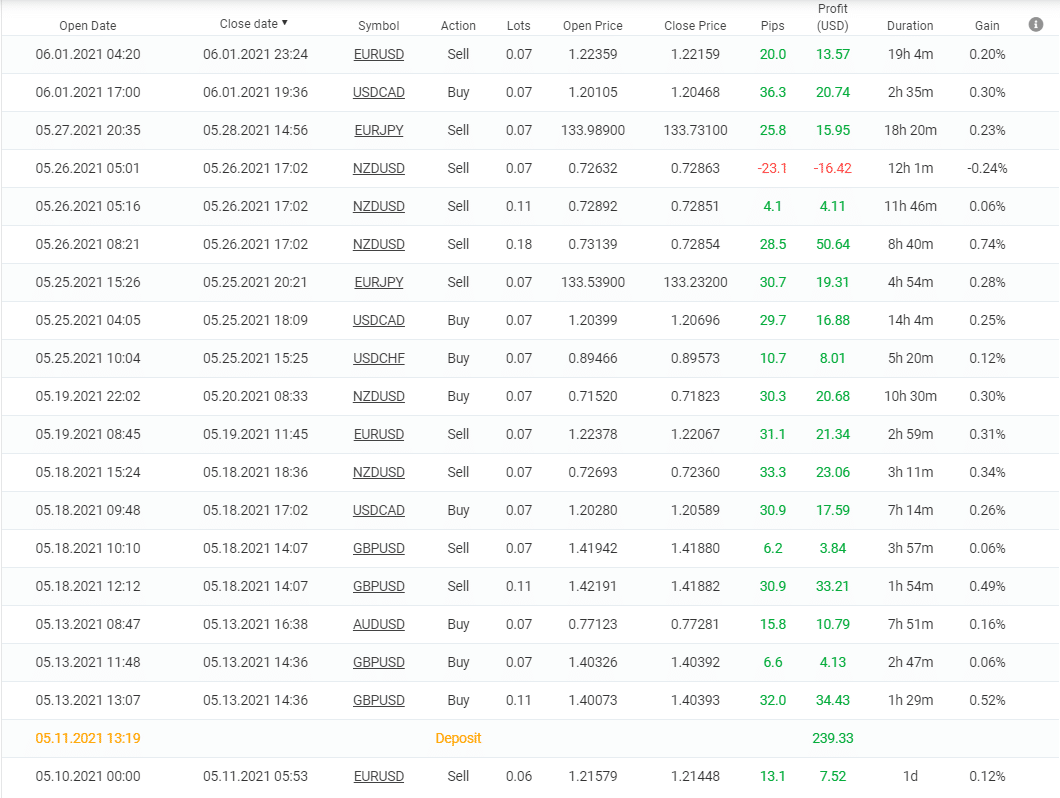 Growex works with mediocre Martingale that increases lot sizes from 0.07 to 0.18.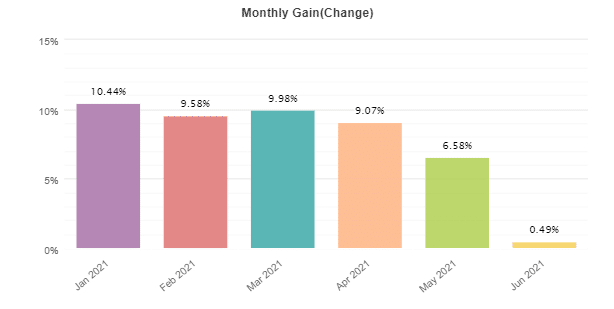 The first five months were profitable.
Other Notes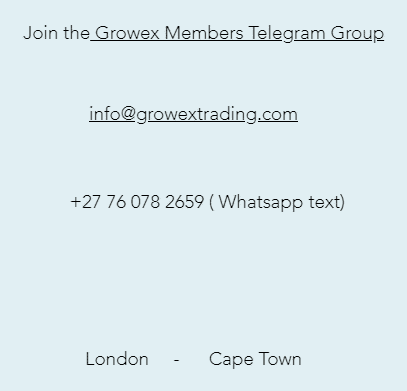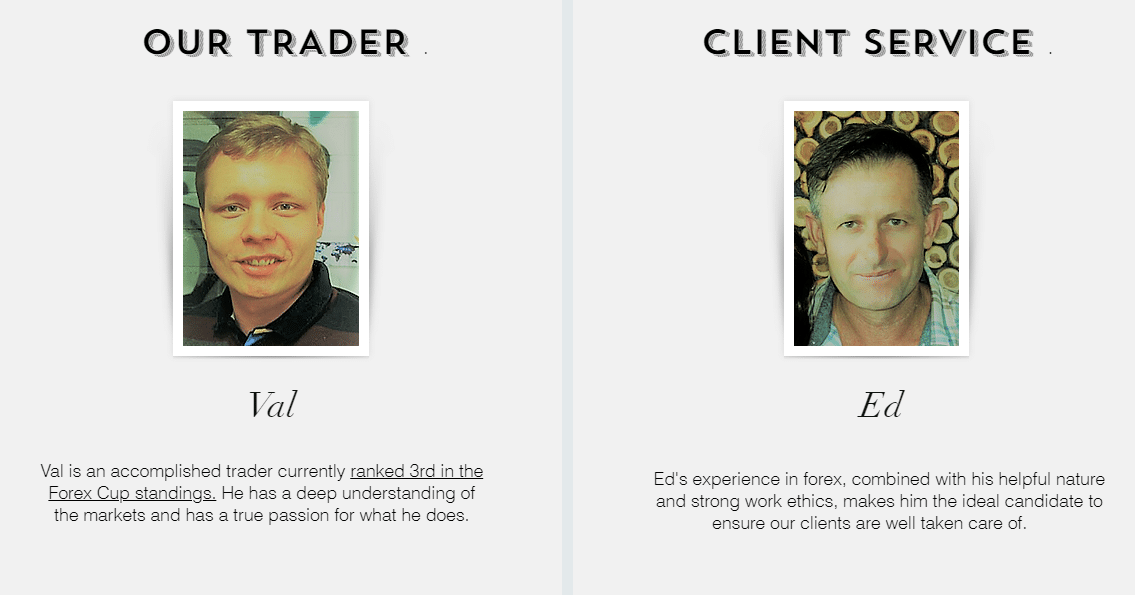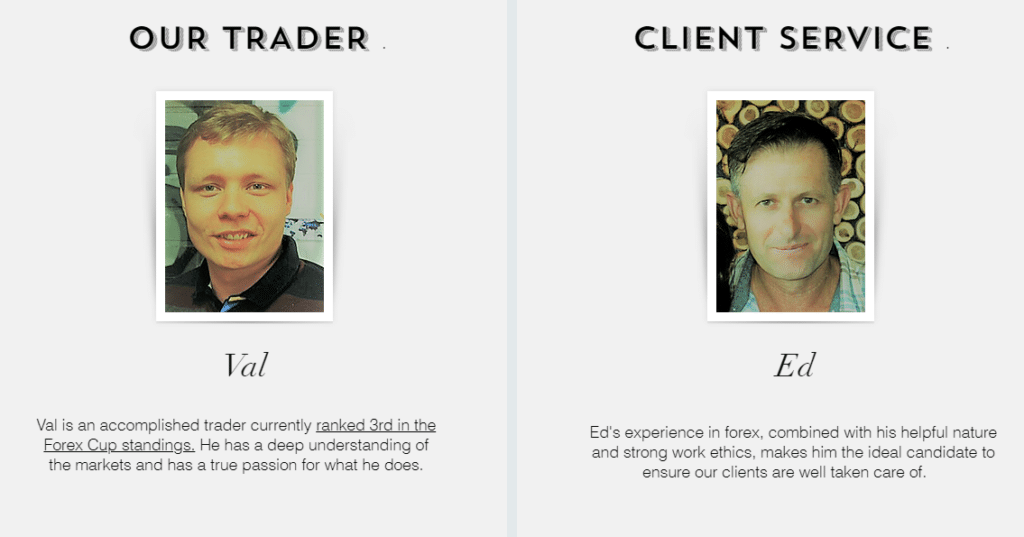 The developers are from London and Cape Town. There's a Telegram channel for support. Alas, the developers didn't provide information about their past trading experience. We have no MQL5 or Facebook profiles.
People Feedback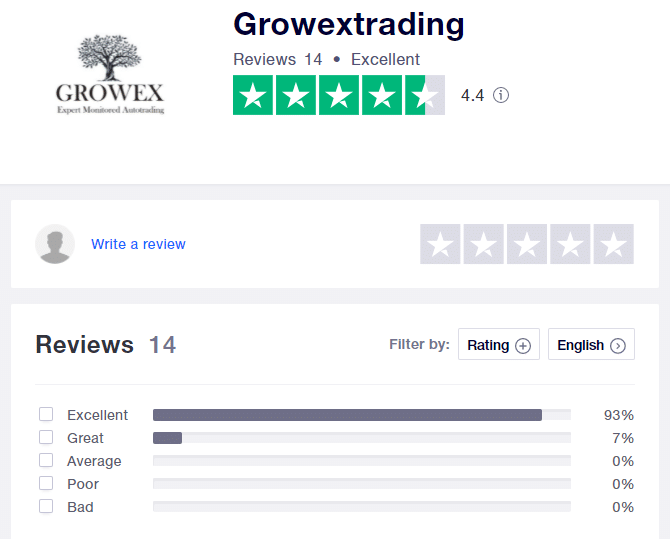 The company has a profile on Trustpilot with 14 reviews and a 4.4 rate based on them.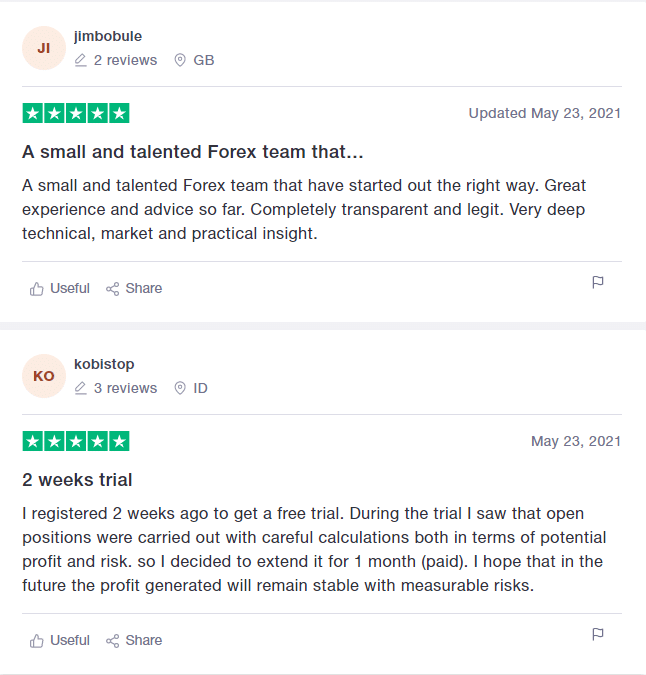 The available comments don't include any information about how much people gain and other trading-related details. It means most of their reviews are fake.
Wrapping up
Advantages
Strategy explanations provided
Real-account trading results provided
Acceptable pricing
Disadvantages
No settings details explained
Grid+Martingale combo
No risk or money-management advice given
Some data was removed from a verified account – the system loses all its followers
Testimonials on Trustpilot don't look trustworthy
Growex is a copy-trading service. The presentation wasn't written to answer all our questions. It's hard to understand how that price can include a free VPS service that can easily cost half of the offer. The system works with a Grid and Martingale combo. Something went wrong on the verified account, and a part of the data was removed. It triggers losing all 140+ subscribers. It's suspicious. We cannot suggest this service.