Happy Breakout is a robot that belongs to a well-known robot designer company – Happy Forex. The release date was 2016. So, the system is a long-lifer. Let's check it out.
How to start trading with Happy Breakout
We can note some details, settings, and various explanations about how the system works on a terminal.
It trades completely automatically on the MT4 and MT5 platforms.
The strategy is based "on the breakdown of the most important support and resistance levels."
The backtests were performed on the 99.90% modeling quality.
It runs orders with only fixed SL levels.
There are trailing stop features that keep profits.
An ECN broker is a good option.
It uses auto detection of 4 and 5 digit quotes.
It doesn't work with Grid, Hedge, Arbitrage, and Martingale strategies.
The advisor should be used with low risks on a demo account before going live.
Spreads and commissions should be low.
We can work on Windows 7, 8, 10, Mac OS and Linux
It can trade EURUSD and GBPUSD.
The time frames can be M30 and H1.
The spreads should be over 10 pips.
The deposit has to be over $100.
We have a single real account license with an unlimited number of demo ones.
There are free updates and upgrades.
There's a 30-day refund policy applied.
The devs claim: "The license is for the first month and then you will automatically receive a free lifetime license on your email. You will pay for the license once only."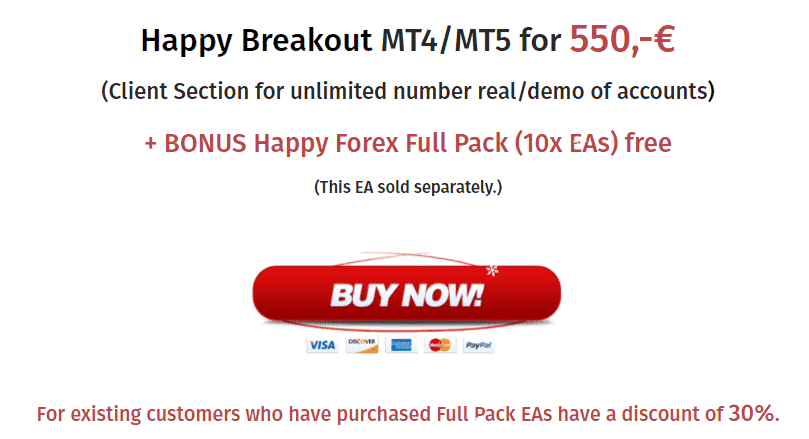 The offer is standardized as usual. Both versions can be purchased for €550. There is a pack of robots in addition as usual. Most of them don't work well. The offer includes a 30-day refund policy.
Happy Breakout backtests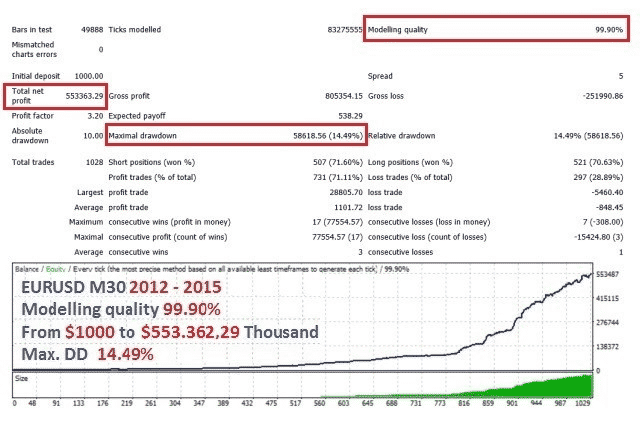 We have a EURUSD report on M30. The data was chosen from 2012 to 2015. The modeling quality was 99.90% with standardized spreads. An initial deposit of $1000 has become $553,362 of the total net profit. The profit factor was 3.20. The maximum drawdowns were 14.49%. It has traded 1028 orders with a win rate of 71% and 70% for short and long trading positions.
Trading results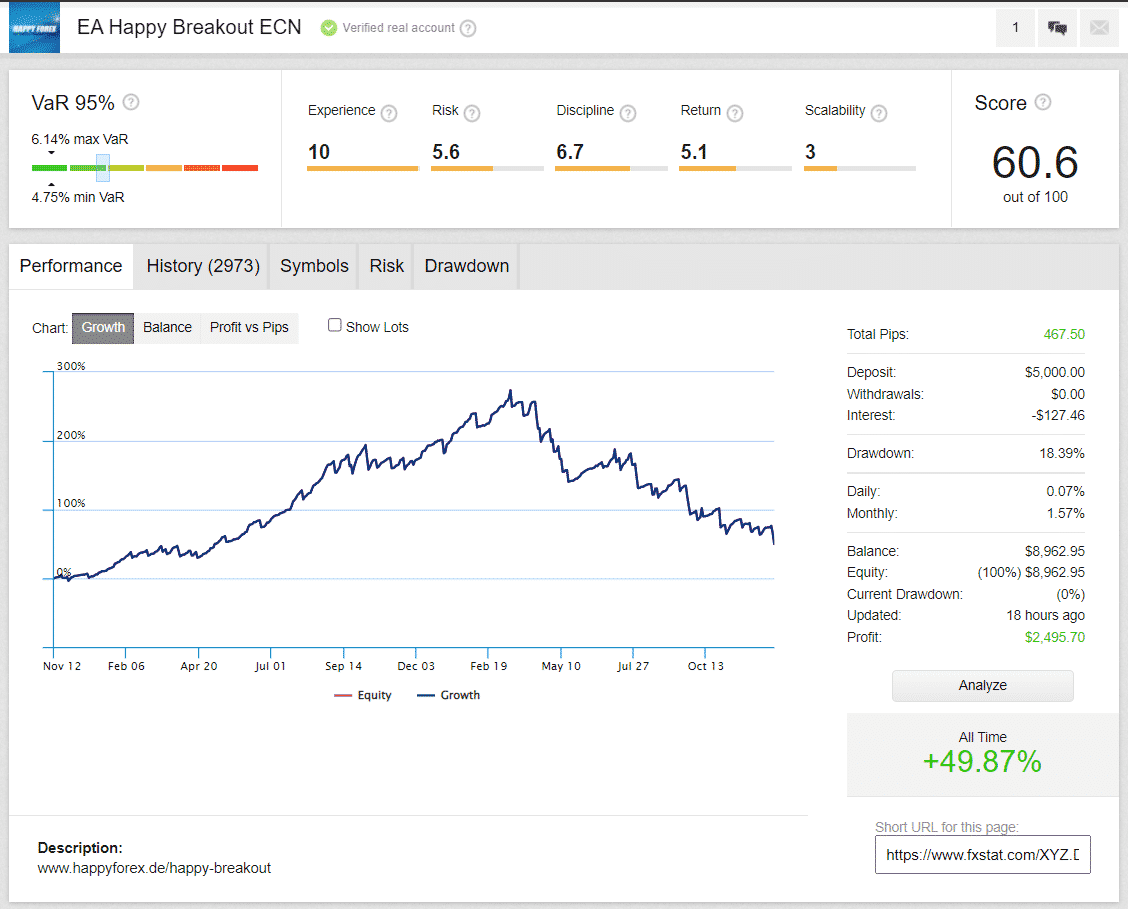 Happy Breakout works on a real deposited account on FXStat. The absolute growth is 49.87%. There were 467.50 pips gained. The deposit was $5,000. The profit has become $2495.70. The maximum drawdown was 18.39%. An average monthly gain is 1.57%. The account has a 60.6 score.


The robot does not work stable this year.

It has executed 1058 orders with accuracy of 79.87%. The directions are traded on quality. The best trade is $647.82 when the worst trade is -$1183. An average trade length is 41 minutes. The profit factor is 1.05. The recovery factor is so low – 0.22.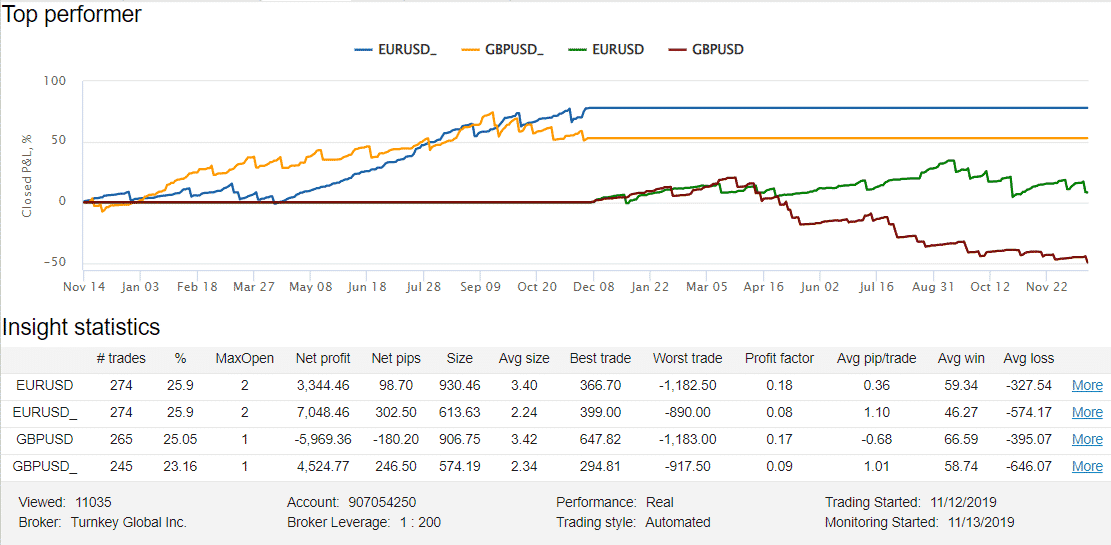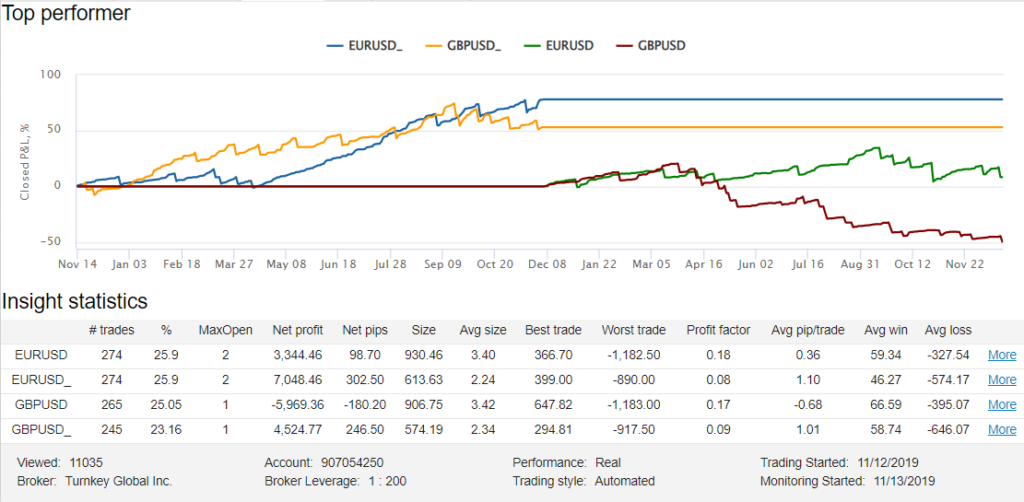 EURUSD with 274 deals is ahead in trading. The broker is Turnkey Global. The leverage is 1:200. The account was started on November 13, 2019.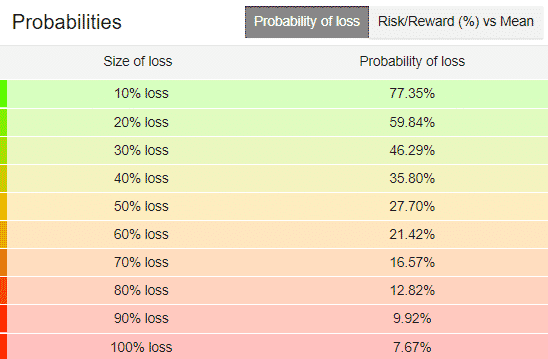 The advisor works with sky-high risks. There's a 77.35% chance of losing 10% of the balance.


Drawdowns periods have never stopped.
Other notes
From the trading results we see that the system is dangerous and slowly but pretty surely wastes the account.
People feedback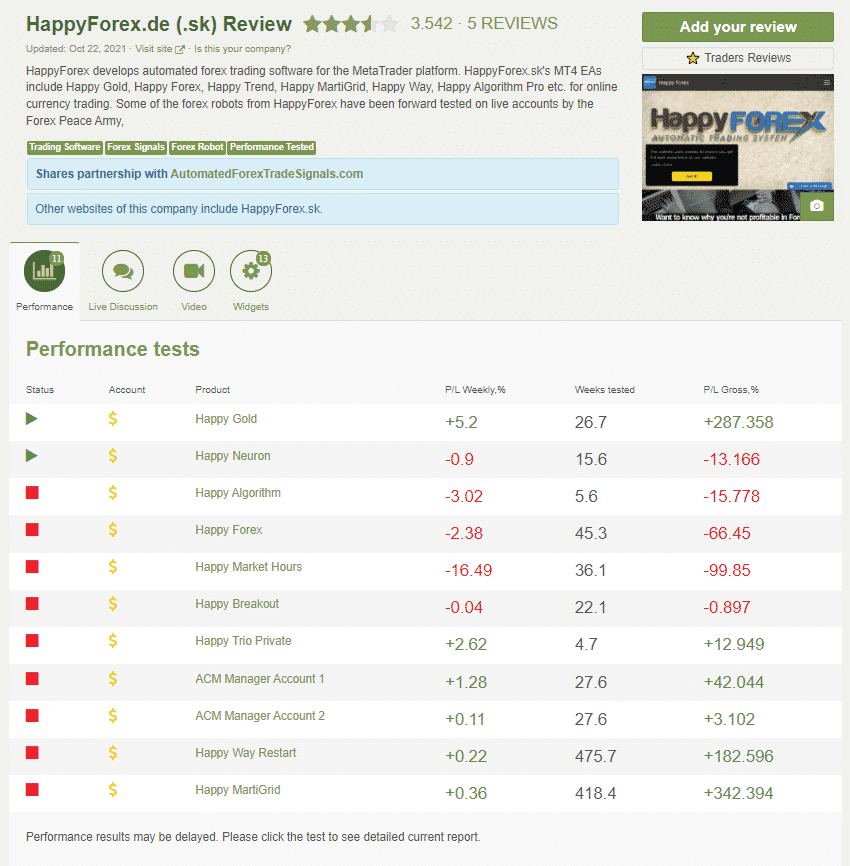 Happy Forex has a page on Forex Peace Army with five testimonials and a 3.54 rate. We may check these stopped and blown accounts from various robots, if we want.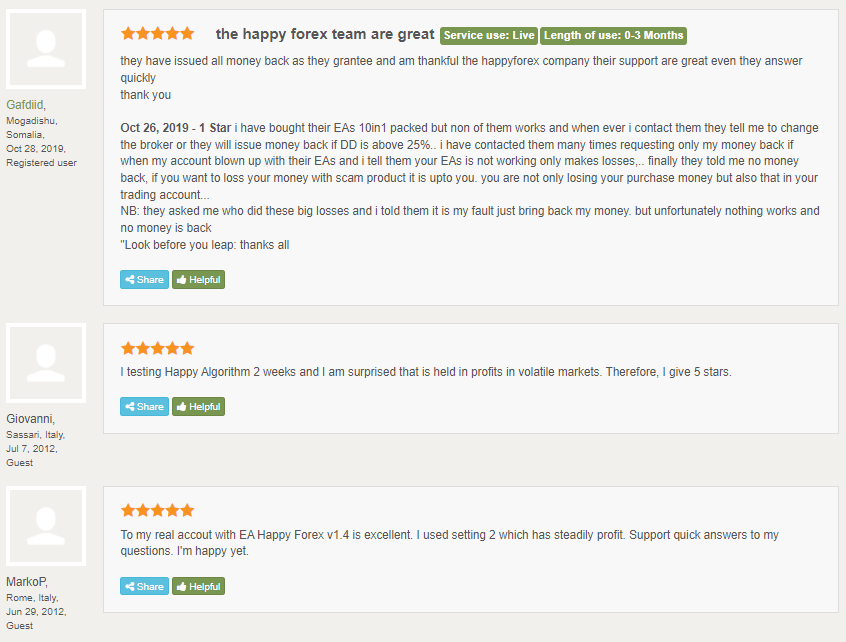 We have no details explained about Happy Breakout. So, it's up to us to buy it or not to buy.
Wrapping up
Advantages
Trading results provided
Backtest reports shared
Disadvantages
No risk advice given 
No settings explanations provided 
No strategy details explained 
Horrible trading results 
No people testimonials written 
Happy Breakout is slowly blowing the real account. We don't know why the developers do nothing with this. So, we'd like to wait to see what will happen with it.