Hedge Forex Robot is a robot that was designed by Forex Robot Trader. This company doesn't have a great reputation among the Forex community. There are many negative testimonials written about their products on Forex Peace Army.
Is it a good robot to invest in?
It's difficult to say for sure. The system doesn't have the minimal required backtest reports and trading results. The devs don't support us with a refund policy.
How to start trading with Hedge Forex Robot
Let's talk about how Hedge Forex Robot works and what features it has. We grouped this intel in the list.
The system is a fully-automatic trading solution.
It works with any pair that we want to trade.
The system can work with commodities and stocks either.
The advisor is able to trade on the MT4 only.
The system is needed by almost all Forex traders.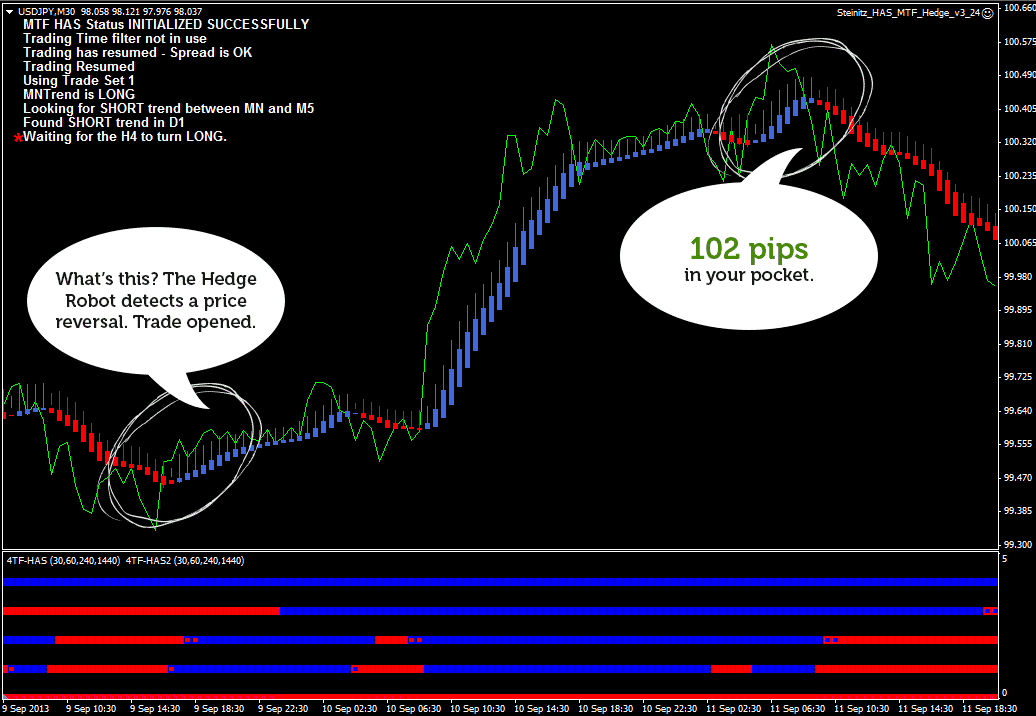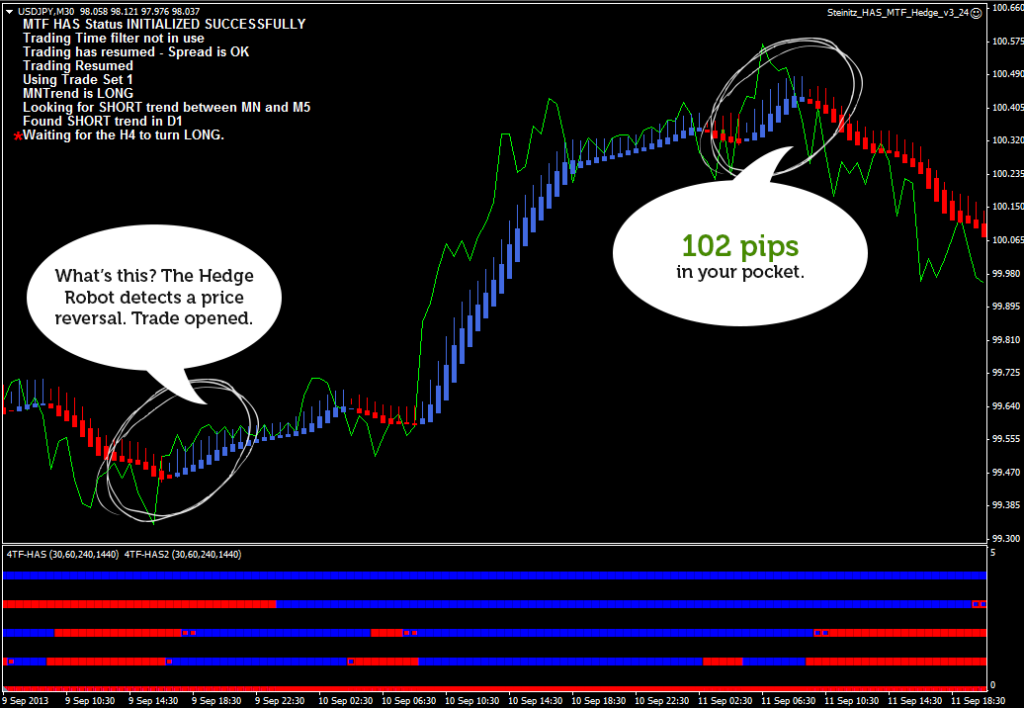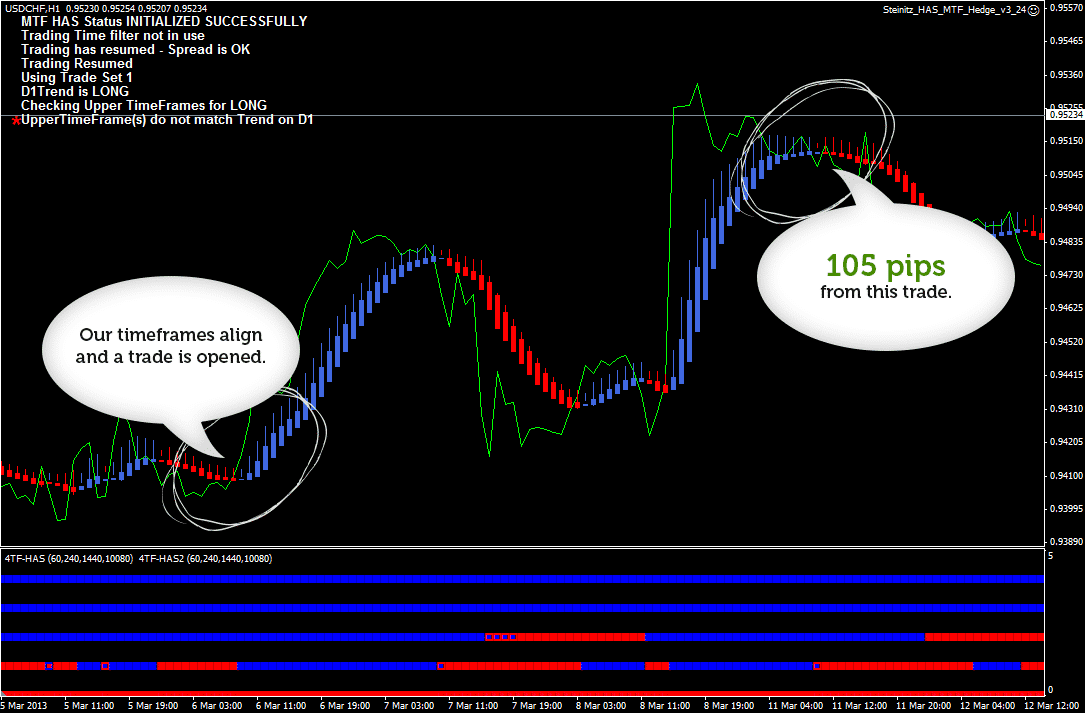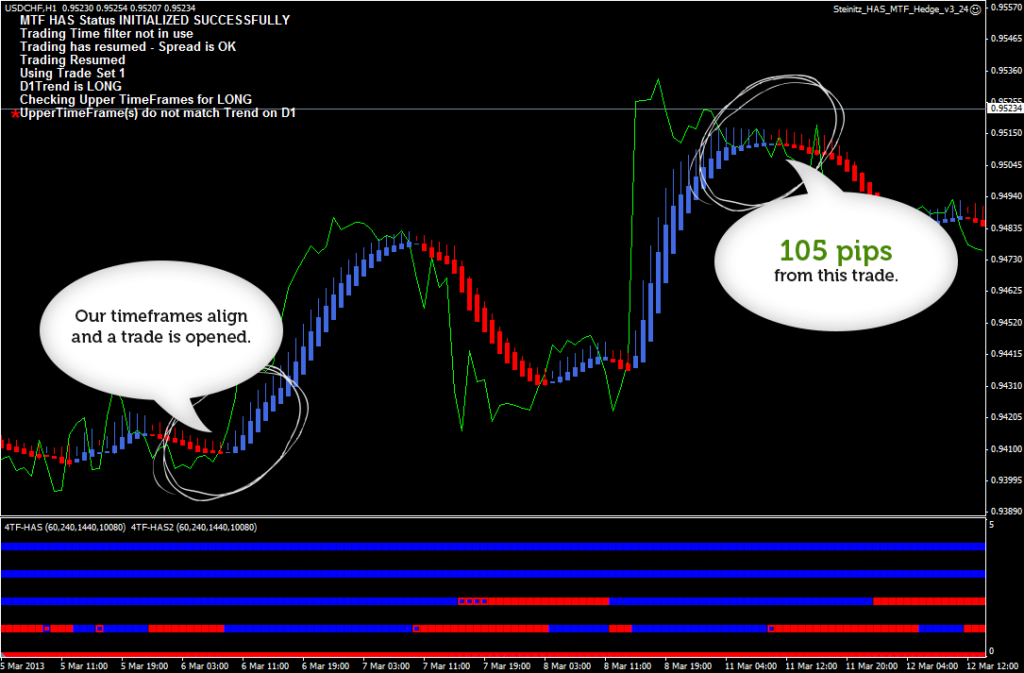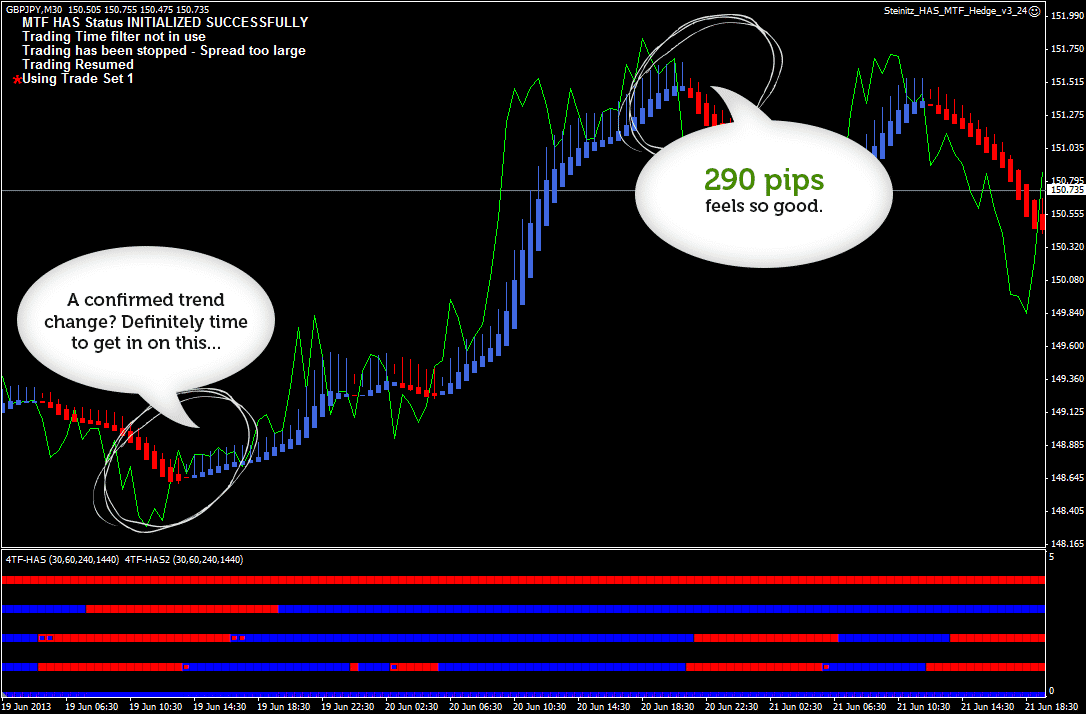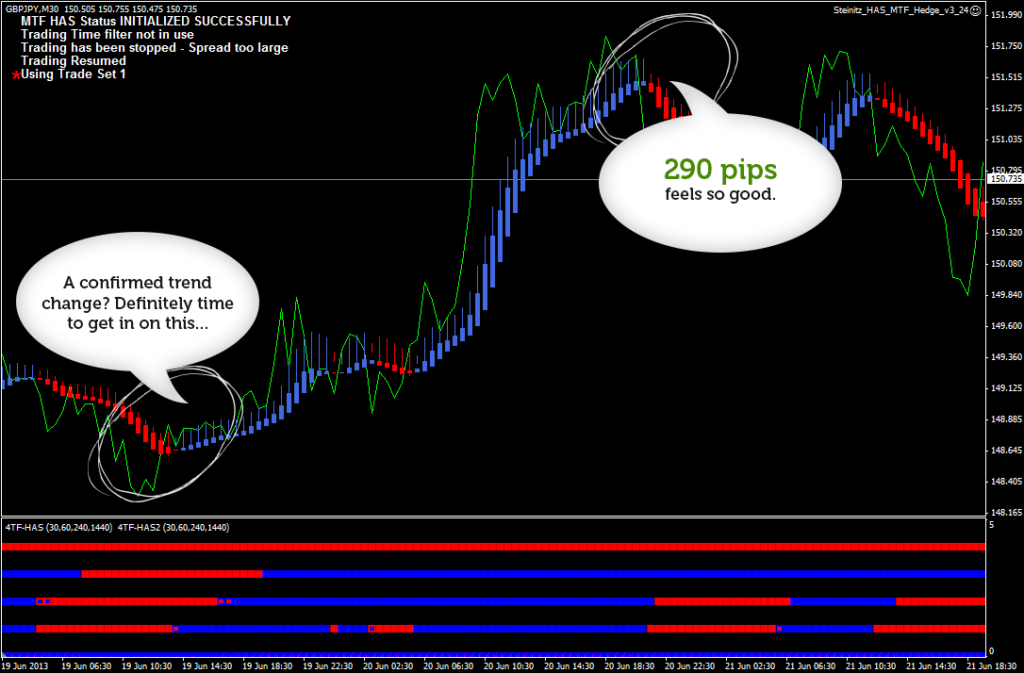 We have several screenshots, as usual, provided about how great it would be for us to use this system.
"The Hedge robot starts from the highest timeframe (monthly) and scans one lower timeframe at a time until it comes to the first counter trend. In this example, It found the (weekly) timeframe as our first counter trend."
So, the system seeks for counter trends.
It seeks for confirmation that the system runs in the proper direction.
"The energy points of support/resistance created by the higher time frame's vibration (prices) can be validated by the action of lower time periods."
It also looks for a common trend opportunity.
"When testing a trend-following system we should expect that a trend of 100 days, compared with a trend of 50 days, will produce larger profits per trade, greater reliability, and proportionally fewer trades. As you increase the calculation period this pattern continues; when you reduce the calculation period this pattern reverses."
It takes into account slippages and commissions.
"The relationships between price levels and profit targets are woven with Fibonacci ratios and the principles of Gann."
The system checks all time frames from H1 to M15.
"When a support line appears at about the same level in hourly, daily, and weekly charts, it gains importance."


A copy for working on a real account costs $49. This price includes a 75% discount. The original price was $199. We have never seen it as the main one. The developers don't provide a money-back guarantee for their offers.
Hedge Forex Robot backtests
The presentation isn't featured by a backtest report either. It's a huge con because almost every single robot should be tested to understand that it works as it should be. If the devs don't share reports this doesn't mean they didn't do them. Most likely, they just don't want to and this is suspicious. A final report of a test usually provided us with information about win rates, directions, risks, profit factors, and so on.
Trading results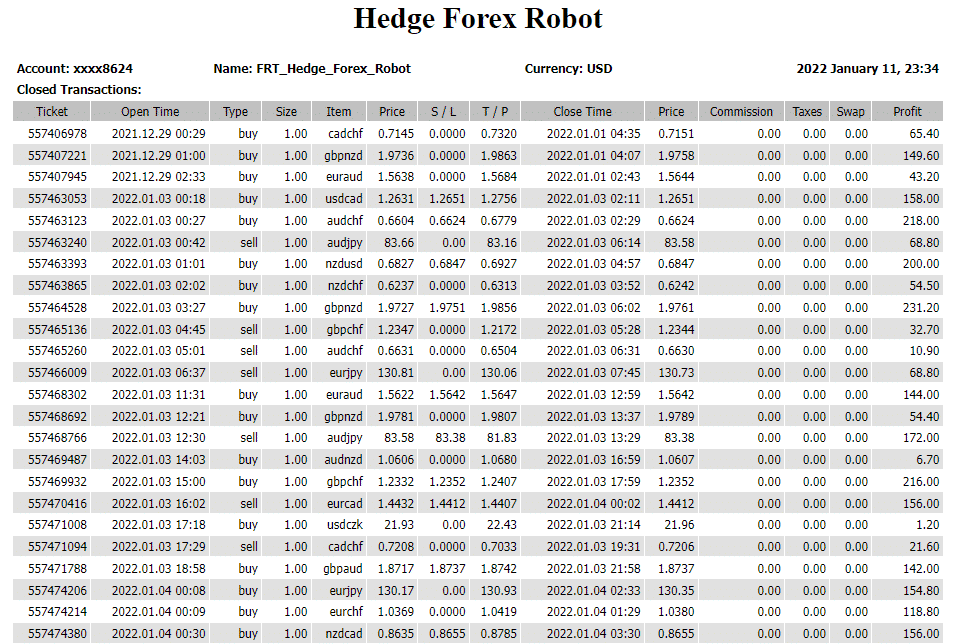 We have those reports for every month. We may note that it wasn't formed on a real account because there should be more numbers in the account name.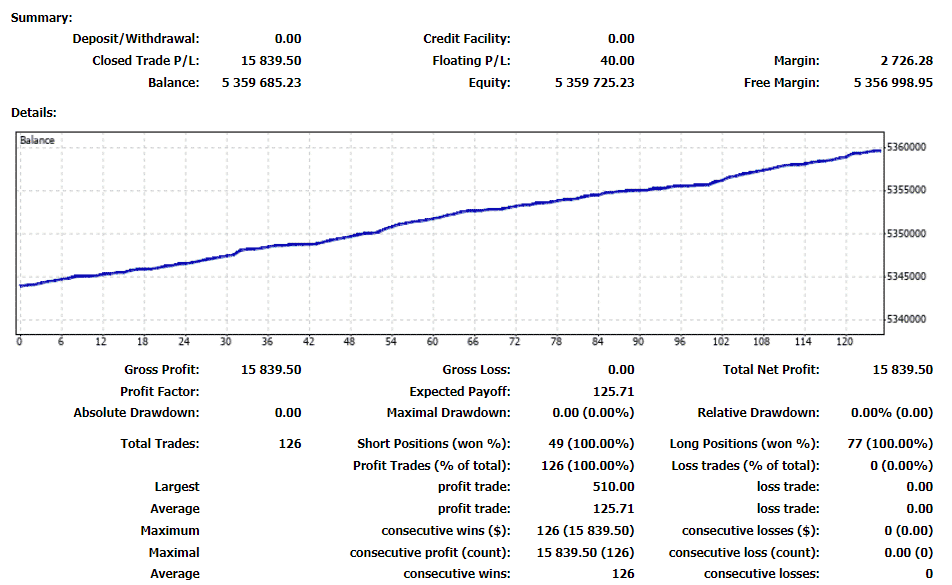 It's a con that we don't have results verified by Myfxbook or Fxblue. Those sites provide an extended range of analysis that can help everyone to check charts, diagrams, and tables. If the devs avoid providing them, this looks weird. This account has $5,356,998 on the balance. The gross profit is $15,839. There were 126 deals traded with 100% of the win rate.
People feedback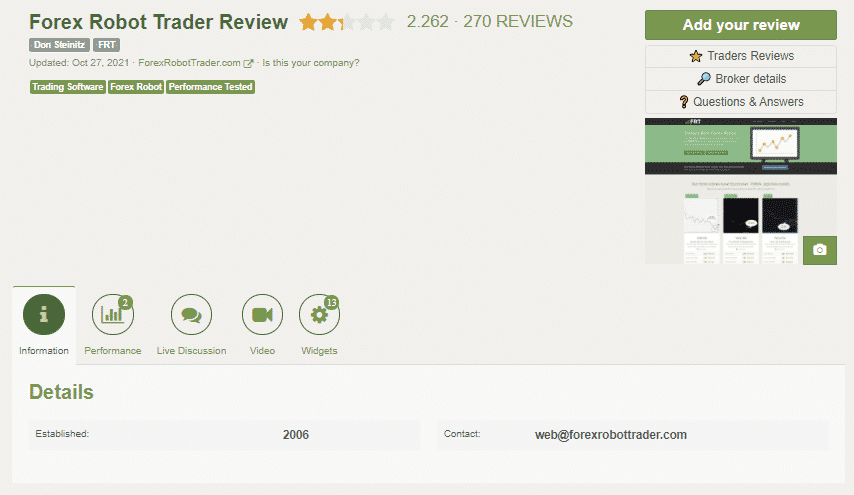 Forex Robot Trader has a page on Forex Peace Army where 270 reviews are written with a 2.26 rate based on them. We may note that the page was created in 2006.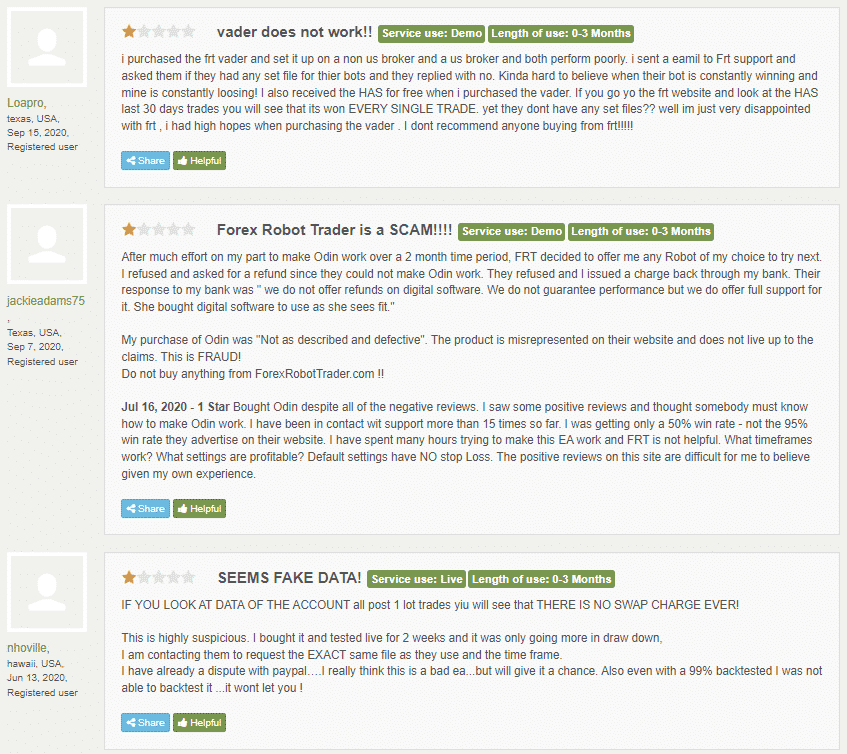 There are only negative testimonials about the developers on FPA. People do not recommend buying any product from the Forex Robot Trader company.
Wrapping up
Advantages
Disadvantages
No team revealed 
No risk advice given 
No settings explanations provided 
No money management advice provided 
No backtest reports shared
No verified trading results provided 
No refund policy provided 
Many negative testimonials 
The devs have a low reputation 
Hedge Forex Robot has no settings explained, no backtest reports or verified trading results provided, has many negative testimonials, and no refunds included. Traders warned us that the products this company offers do not work and bring only losses.