Managed Forex With Us is a service firm that focuses on managing accounts. The presentation wasn't written professionally. There's a little information about the service provided.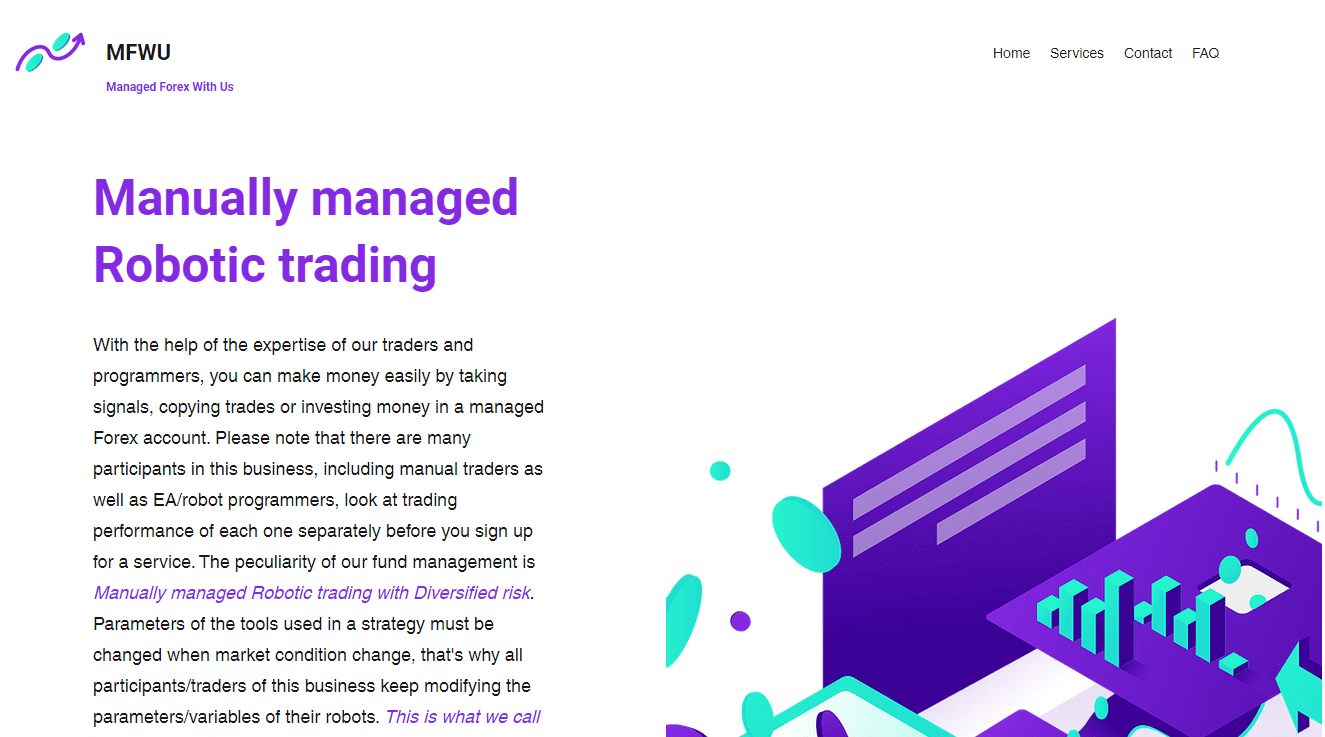 Is this a good system to invest in?
The offer is common for those who know a bit more about Forex. Fifty dollars for signals from an account is a typical price on MQL5.
There's no refund. It's common too, but it's negative for us.
The presentation looks like the one that was prepared in half an hour. There's a truly low number of explanations of how a copy-trading service works, risks, VPS/ECN requirements, and many others.
The vendor has a medium level of transparency. We have some photos of potential owners and traders. At the same time, we don't have verified trading results, only text reports. We have no backtest reports published as well.
The developers don't claim currency pairs they focus on.
The functionality is not disclosed, but there'd be common copy-trading software.
The strategies aren't disclosed.
How to start trading with MFMU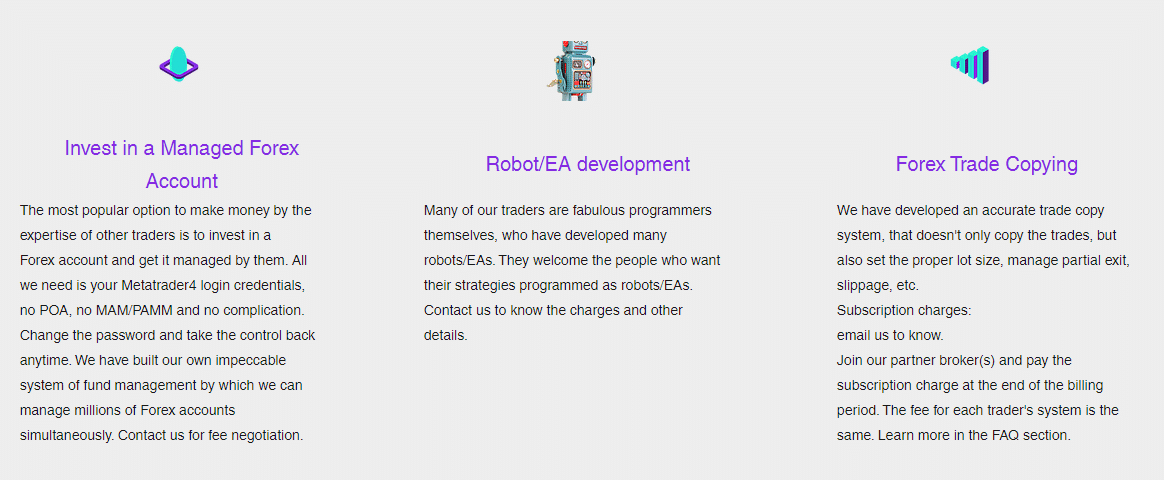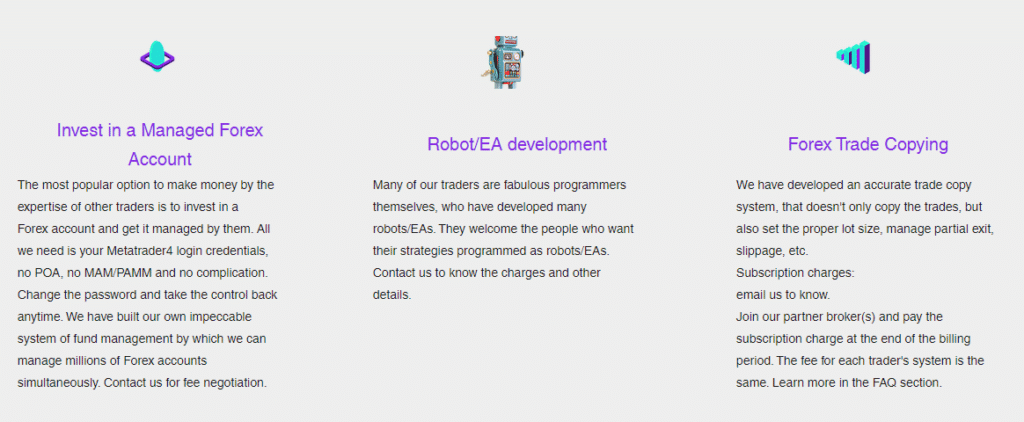 We have six blocks of the information published with some explanations:
We have Norbert Zoltan Nagy, who looks like a company owner and developer behind the service.
There's information for those who don't know what Forex trading is.
He claims that updating the service, advisor, and so on is his main goal. We're not sure about it.
The company unites a team of professionals who works consistently on increasing service quality.
The developers want us to register on a proper broker house using their referral link. It's not common, but they want to get extra money from us.
We have to share our login and password from the account to get started.
We can copy deals from several accounts at the same time.
The risk can be diversified as well.
The price is simple. We have to pay $50 for each account we're going to copy from.
The monthly payment is $50 for an account.
We don't have updates, support, or refunds if something goes wrong.
MFMU Backtests
We are not surprised that the developers don't provide us with backtest reports. The presentation looks like a scam. So, lacking reports looks organic. It's a significant disadvantage because we don't know how the systems traded past data and what results they could manage to achieve.
Trading Results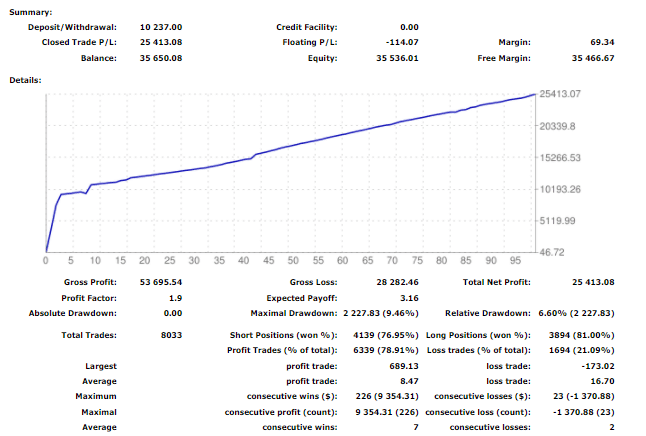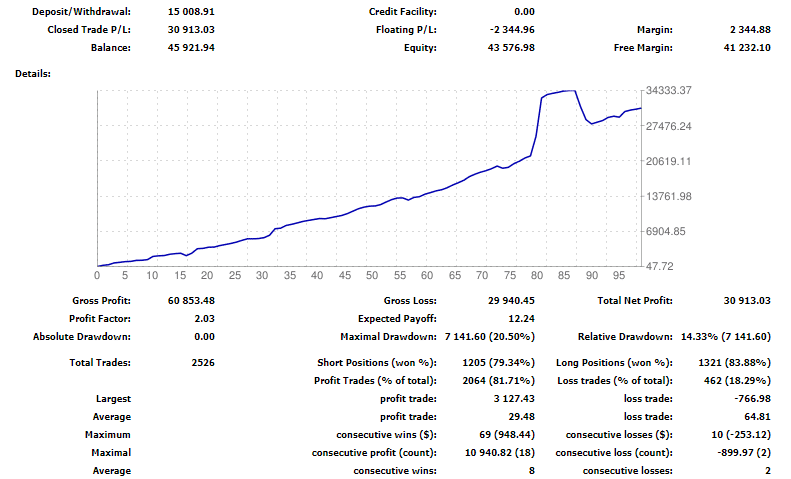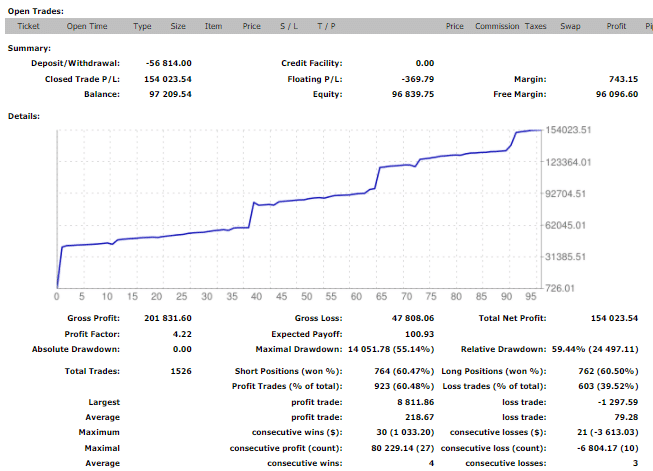 We have three reports where only two provide trading results. We're not sure that they are real. The problem is that the developers know about Myfxbook or Fxblue but ignore publishing results on these verification sites. It's a crucial con. From all three charts, it's clear that the robots executed insanely risky trading working with sky-high lot sizes where one-two lost deals could wipe an account. On the chart, it's a period of almost vertical growth. If the developers did this and still decided to publish, they would treat us like people who don't know Forex. No one wants to be a part of this "game," risking his or her real account. From the last data table, we could note that the maximum drawdown is insane – 55.14%. If we copy a deal that sits on that deep drawdown, the system can end its journey in Stop Out. At the same time, verified trading results would tell us more about growth, leverage, broker, profit factor, SL and TP levels, balance, directions, symbols, accuracy rates, and so on.
Other Notes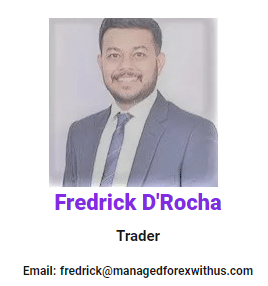 There were four people introduced. Now, we've got five of them. We have four traders and an owner. But, there's a problem. We have only two working accounts. Where are the rest accounts of these cool traders? What's happened? We have no information about their profiles on Facebook, Reddit, LinkedIn, or the must profile on the MQL5 community.
People Feedback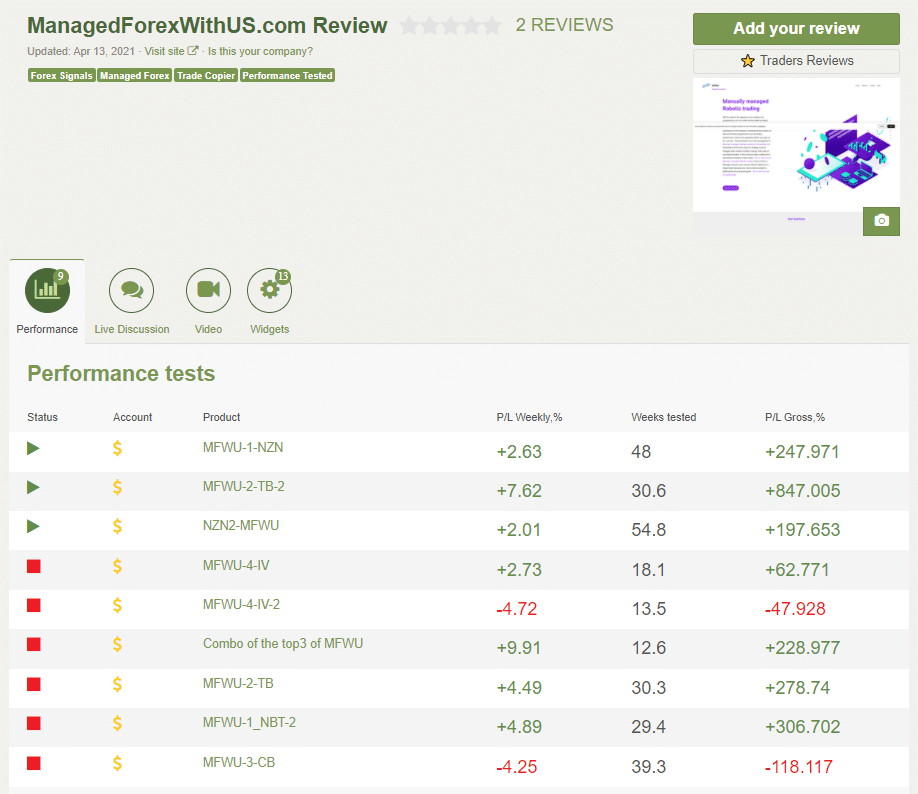 There's a company peg on Forex Peace Army. We have only two reviews published. From the endless wall of accounts, we have only three (two) alive. It's weird.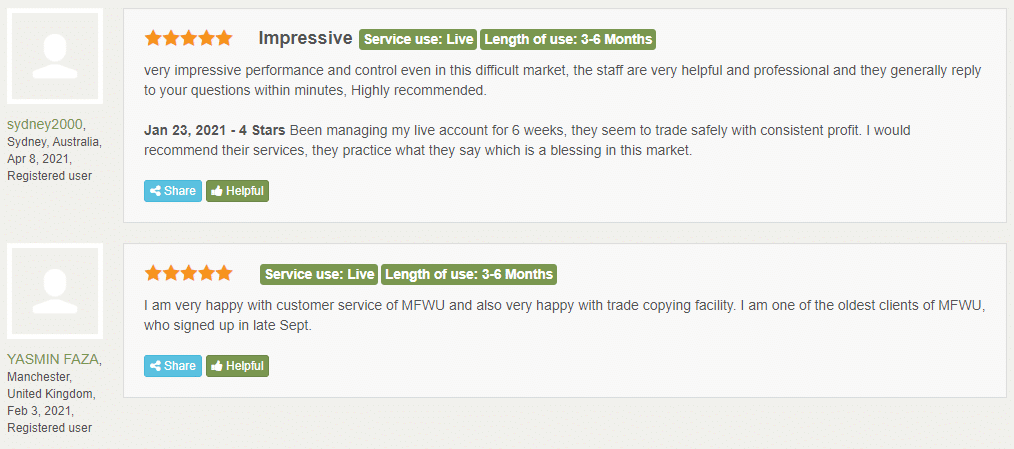 Two reviews could be simply bought. So, they don't represent the current state of affairs. Anyway, the last one was dated to the end of January 2021. Now, it's the beginning of June 2021. So, where are clients and their testimonials?
Wrapping up
Advantages
Some reports of unverified trading results provided 
Disadvantages
No strategy details revealed 
No settings explanations revealed
No details of how copy trading software works explained
No risk advice given
No account balance advice given
Unverified trading results 
High-risk trading at the beginning of each account
No verified trading results provided
We have no money-back guarantee supported
The service gets no feedback from clients
Summary
MFMU is a company that provides copy-trading and PAMM services based on three accounts. Alas, we have no 3rd-party verified trading results and strategy explanations. So, we don't know what we are going to sign for. The price of $50 for an account is okay, but there are so many cons we can't avoid. So, we'd like you to skip this service for the best.