NCM Signal is a signal-providing and copy-trading service. It was introduced as a reliable, stable, and successful investment in Forex.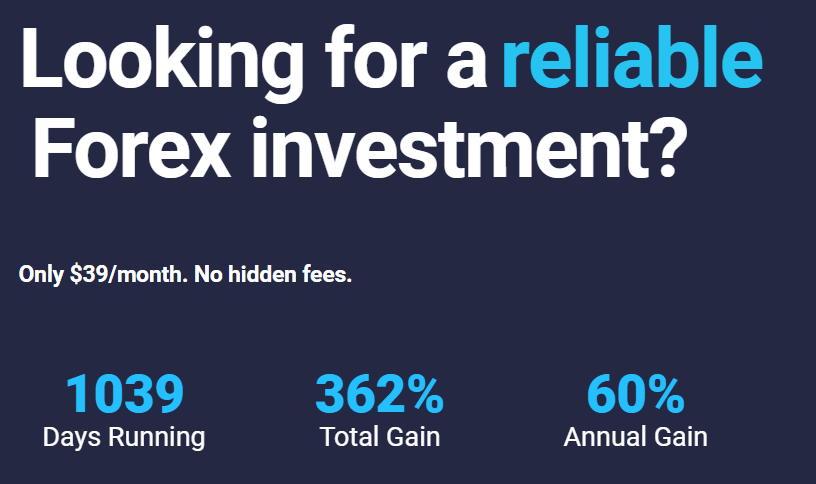 Is NCM Signal a good system to rely on?
The system unites three EAs under manual control.
The first strategy opens scalp trades in the market direction. It provides most of the profits with an 81% success rate.
If the market foes in the wrong direction, the EA tries to close the deal and open a new one.
The EA uses a Grid plus Martingale combo to recover.
How to start trading with NCM Signal
The EA trades fully automatically.
It can work only on the MT4 platform.
We can copy trades from the master account to ours.
The devs offer us to run the terminal on their servers. It's quite a risky decision.
Their server has the lowest ping to IC Markets servers.
We can choose what risks are okay for us to copy from 0% to up to 200%.
We can set auto drawdown when trades are closed if they reach this level.
The account is fully under our control all the time.

There's no lock period for our funds.
IC Market is an ASIC-regulated broker.
There's a profit calculator on the site. So, we can calculate upcoming profits based on our funds and risks.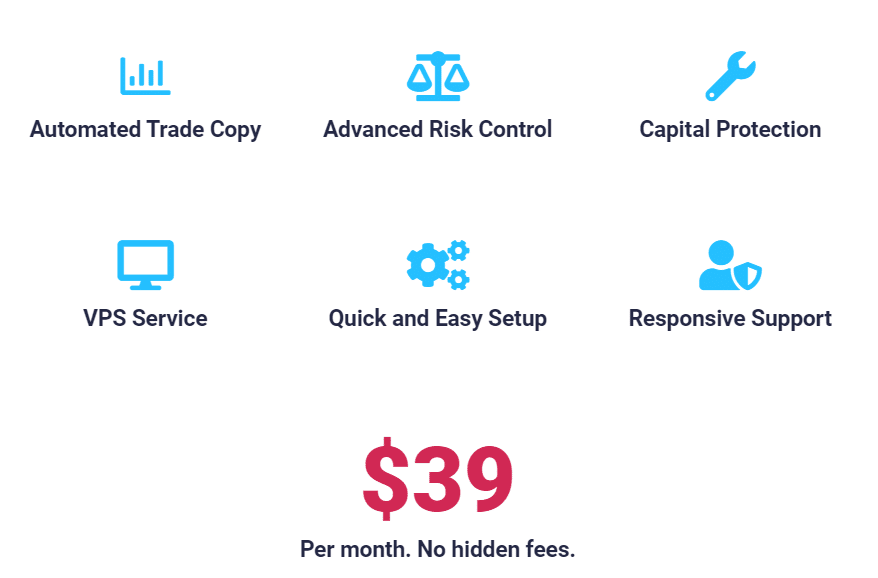 The $39 monthly subscription includes trade-copy software, VPS service on the board, support, and funds protection.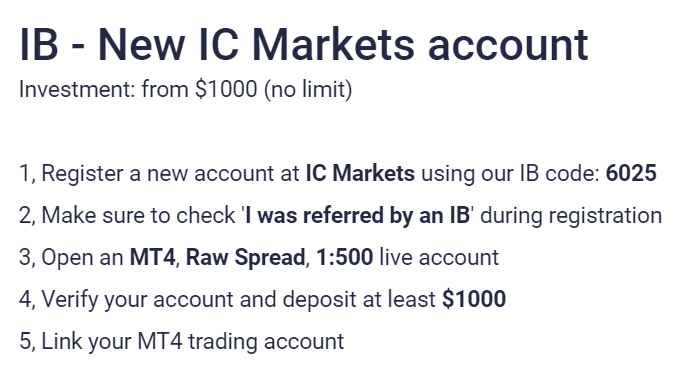 To get this service for $39, we have to register an all-new real USD account on IC Markets and fund it at $1000, set 1:500 leverage, and send the devs its number.


We can use the service for $79 monthly for an account of less than $50k without connecting it to their referral program.
NCM Signal backtests
Signal services never provide backtest reports of their strategies. NCM Signal didn't surprise us with this. We can't be sure that they designed these EA and they didn't buy them from a third-party company.
Trading results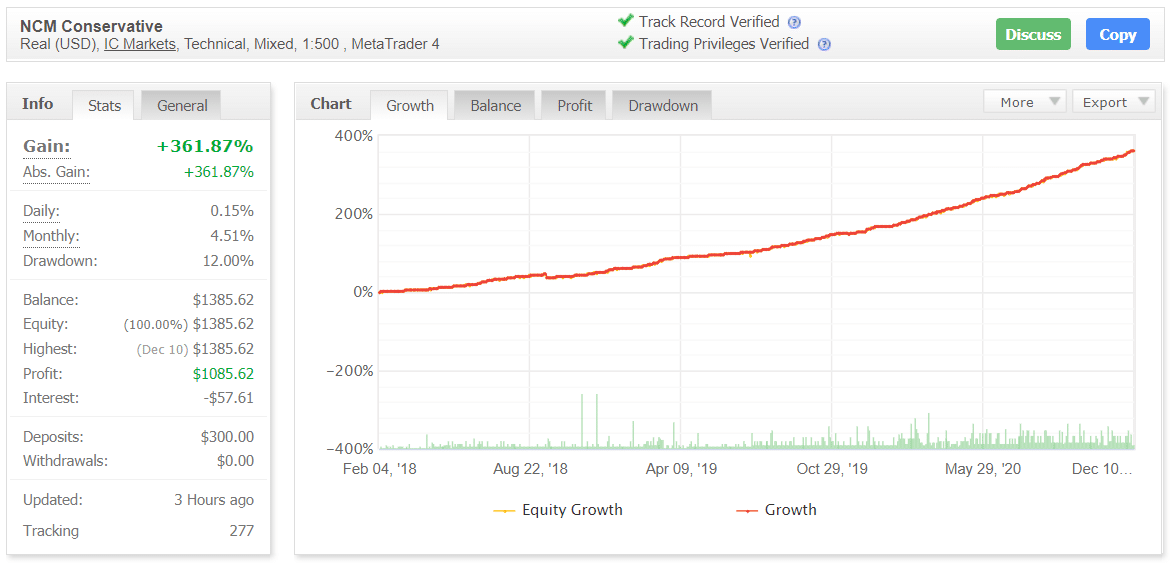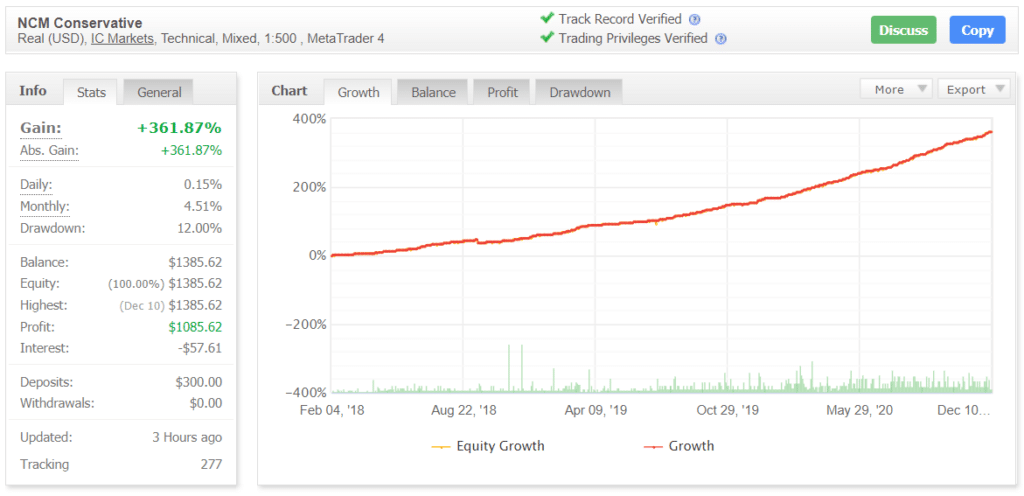 The devs have a real USD account on IC Markets where EAs and they trade together. There's a 1:500 leverage. Trading goes through MT4. A track record of this account is verified. It was created on February 04, 2018, and deposited at only $300. Since then, the absolute gain has become +361.87%. An average daily gain is +4.51%. The maximum drawdown was 12.00%.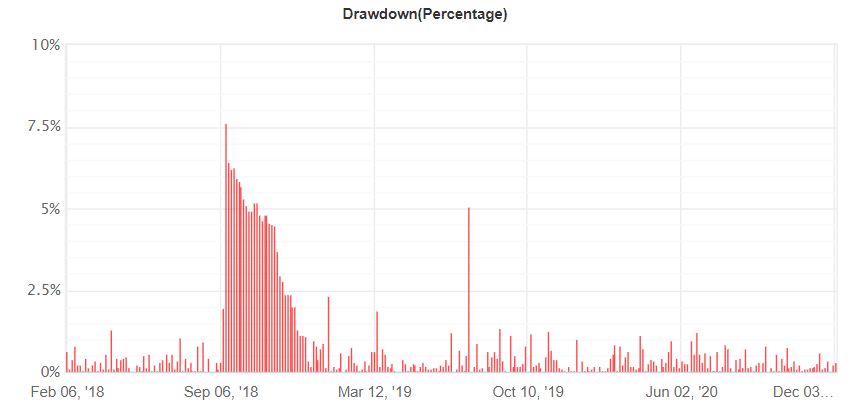 The period of maximum and continuous drawdowns was at the end of 2018.


They (trader and EAs) closed 1045 deals with 4472 pips. An average win is 11.57 pips. It's more than twice times fewer than an average loss (-27.91 pips).


They focus on trading only GBP/CAD. Both directions are well-traded by profits and closed deals.


As we can see from the daily chart, they scalp during the Asian market when volatility is low.


The most-traded days, as it should be, are Tuesday, Wednesday, and Thursday.

They trade with medium risks to the account balance.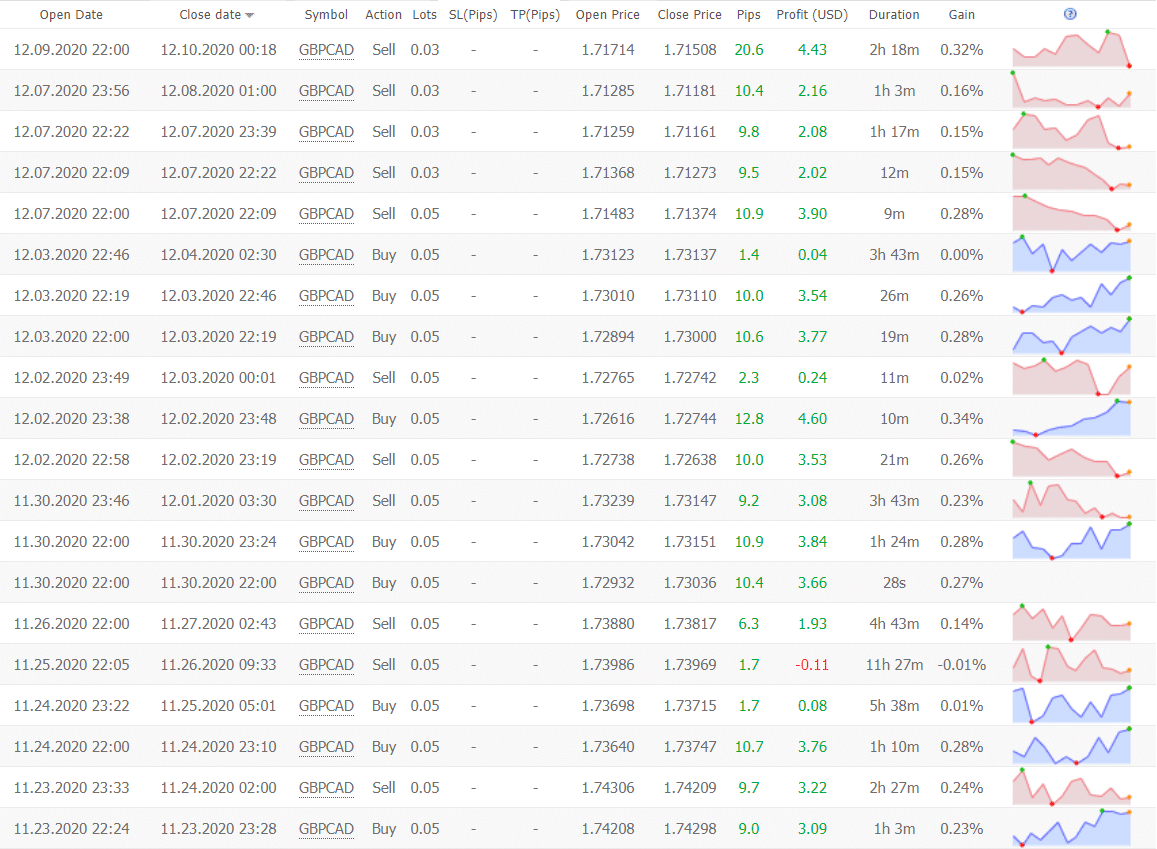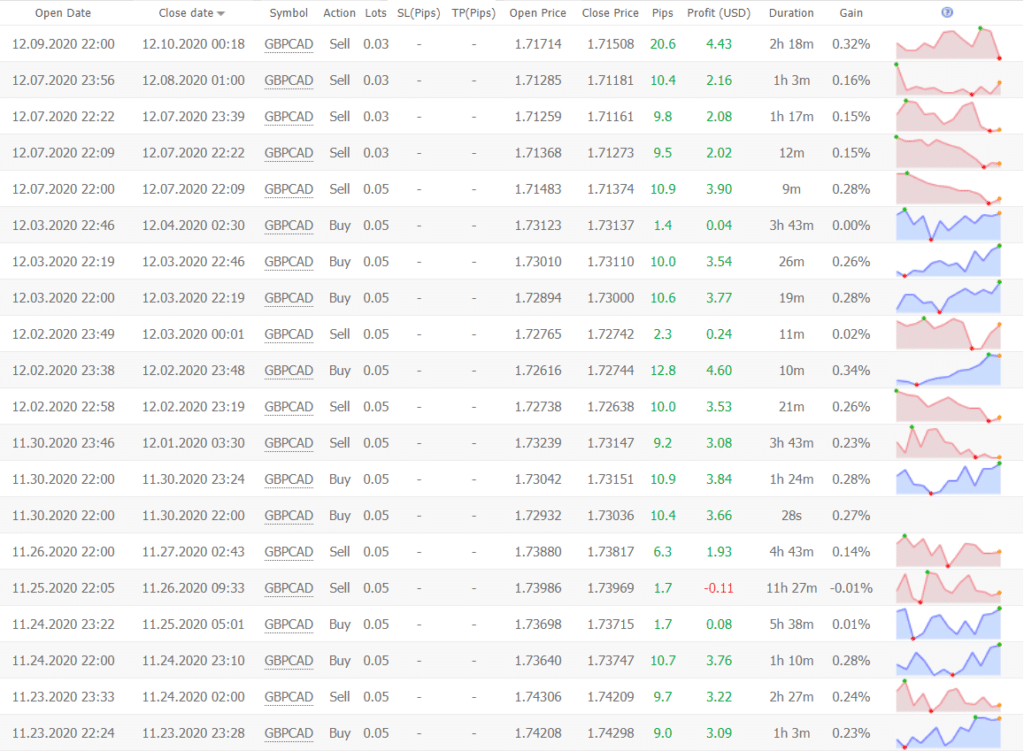 The last trades showed a low trading frequency. They cover SL and TP levels from a broker.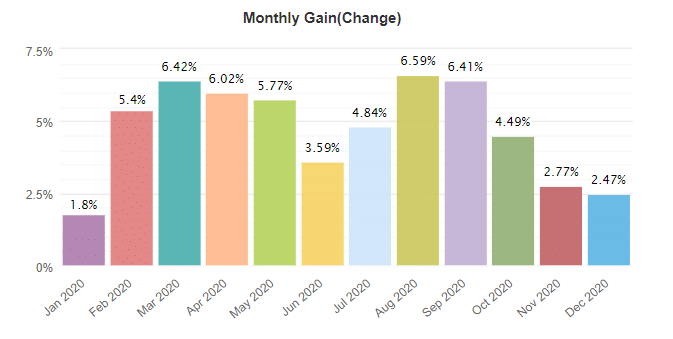 November 2020 was closed with the lowest profits since February 2020.
Other notes


NCM Signal notices that we have to withdraw our accounts monthly, after reaching the proper account gain in percent, or after reaching an expected account size.
People feedback


There's only positive faceless feedback on the site.

They created a page on TrustPilot. The total rate is 4.6 from 5.

Most people are good at this service.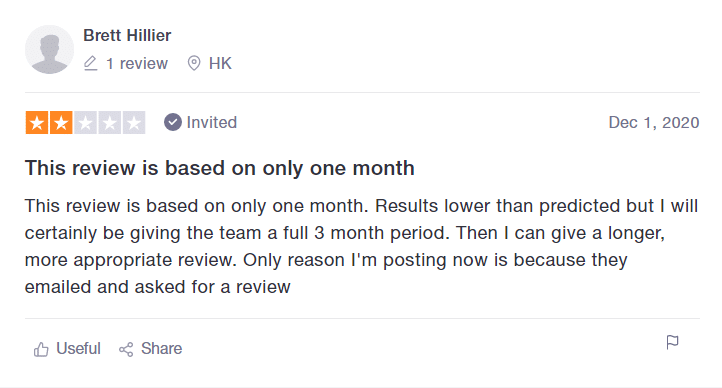 As we can see, people are forced to write a review about the service.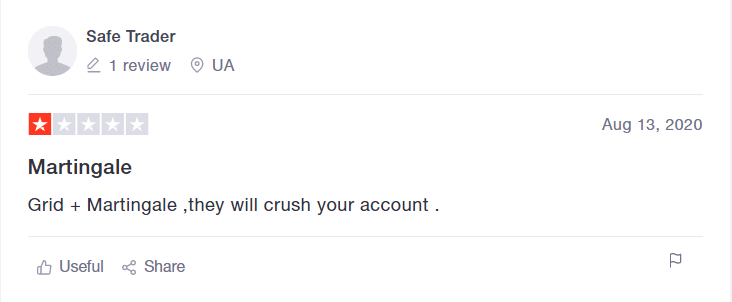 Some traders have noticed that people shouldn't forget that there are Grid and Martingale strategies.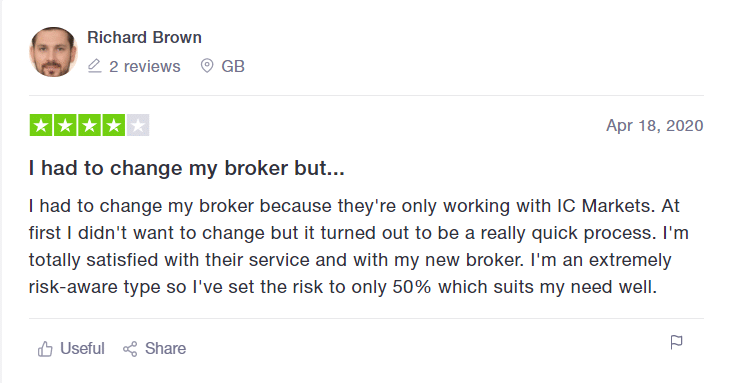 The devs forced everyone to change broker to IC Markets. Other good brokers are not allowed.
Wrapping up
Advantages
Night scalping strategy 
No VPS required
Good risk management
Cheap pricing
There's a page on Trustpilot
Disadvantages
No team revealed
No backtests provided
Grid and Martingale on the board
We can change SL and TP levels in settings
They trade on the little real account and don't fund it anymore to make more money
It works only with IC Markets
No money-back guarantee
Summary
NCM Signal is a service for brave ones who aren't afraid to allow the EAs to run their account with Grid and Martingale on the board. Don't forget that you won't check an account every hour to see if something wrong goes. It would be hard to close these Grid and Martingale deals with profits or little losses. The developers didn't support any broker excluding IC Markets because they make money from our trades if we register through their referral link. Now, the service looks suspicious.