NightTradeEA is an expert advisor from the MQL5 forum that was published not so far ago. The system had several updates received. It received mediocre popularity among the community.
Is this robot a viable option?
The system is too young and it uses high-risk trading. We don't know if it works well for half a year or so.
How to start trading with NightTradeEA
It's time to talk about the features, details, settings, and other system details.
The robot allows us to trade automatically on our terminal. It should help us to do whatever we want.
The robot acts on the market as a scalper.
It works during two hours every trading day where the American market closes and the Asian market doesn't open.
The system got tests on real trading accounts for three or more years.
We can follow live signals from the robot.
It doesn't work with risky strategies like a Grid of orders or Martingale.
We can rely on the system in placing SL levels for us.
The robot is "distinguished by a large number of settings, which allows you to customize each proposed file with settings, as well as to include in the work pairs for which there are no settings."
Our broker should provide us with ECN or raw spreads accounts.
We have to use a VPS service for execution speed.
The following pairs are allowed to trade: AUDCAD, EURAUD, EURCAD, CHFJPY, GBPAUD, GBPUSD, EURCHF, AUDUSD, USDCAD, EURGBP, EURUSD, and USDJPY.
We can download settings for each pair.
The GMT offset should be set by us.
We can trade on M5 and M15 time frames.
There are risk settings provided either: "fixed lot trading – 0%; conservative trade – 1-2%; normal trade – 3-4%; active trading – 5-7%; aggressive trading – 8-10%."
We should context the developer to ask questions that we will have.
There's a private group for clients.
The system needs 3-4 months of "evaluation."
It can be purchased only through MQL5.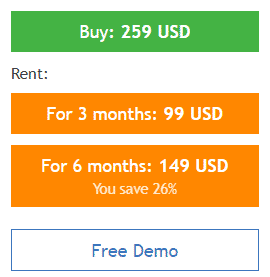 We can buy the robot for $259 for a single copy. The rental options allow us to subscribe for three months for $99 and for half a year for $149.
NightTradeEA backtests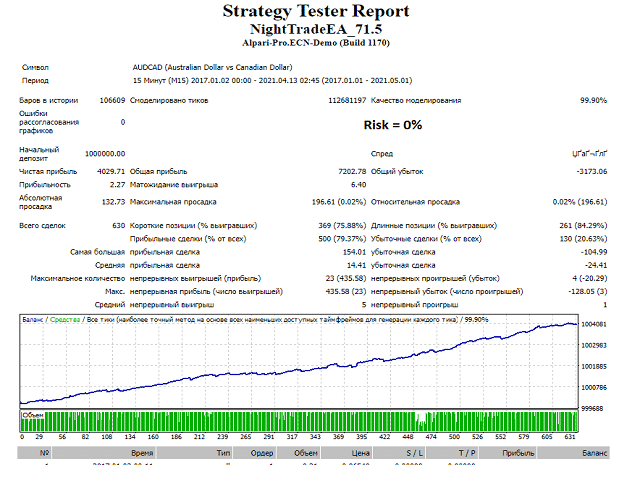 The robot was tested on AUDCAD on the M15 time frame. The modeling quality was 99.90% with unclear spreads. For 4 years of trading activity, the robot could generate $4029.71 of the total net profit. The profit factor was 2.37. The maximal drawdown was fake because of the insane size of the deposit.
Trading results


The robot works on a real account with 1:500 leverage. The maximum drawdown was 42%. We have the maximum deposit load at 23%. The win rate is 75%. It has been running an account for 129 weeks. An initial deposit was $200. The absolute growth is 8729.3%.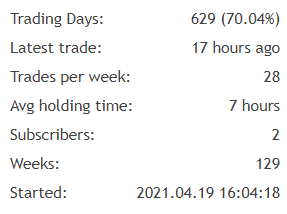 The average trade frequency is 28 deals weekly. An average holding time is seven hours.


The robot has lost six months and it lost three months in a row this year.


The advisor uses Martingale aggressively on trading.


The advisor has traded 9466 deals. The best trade is $333.84 when the worst trade is -$216.34. The recovery factor is 5.24 when a profit factor is 1.22. The annual forecast is 221.73%.
Other notes

The developer is from Russia and he has a 1591 rate. It's nothing for MQL5. There are three products in his portfolio. His products have a 4.6 rate based on 11 reviews.
People feedback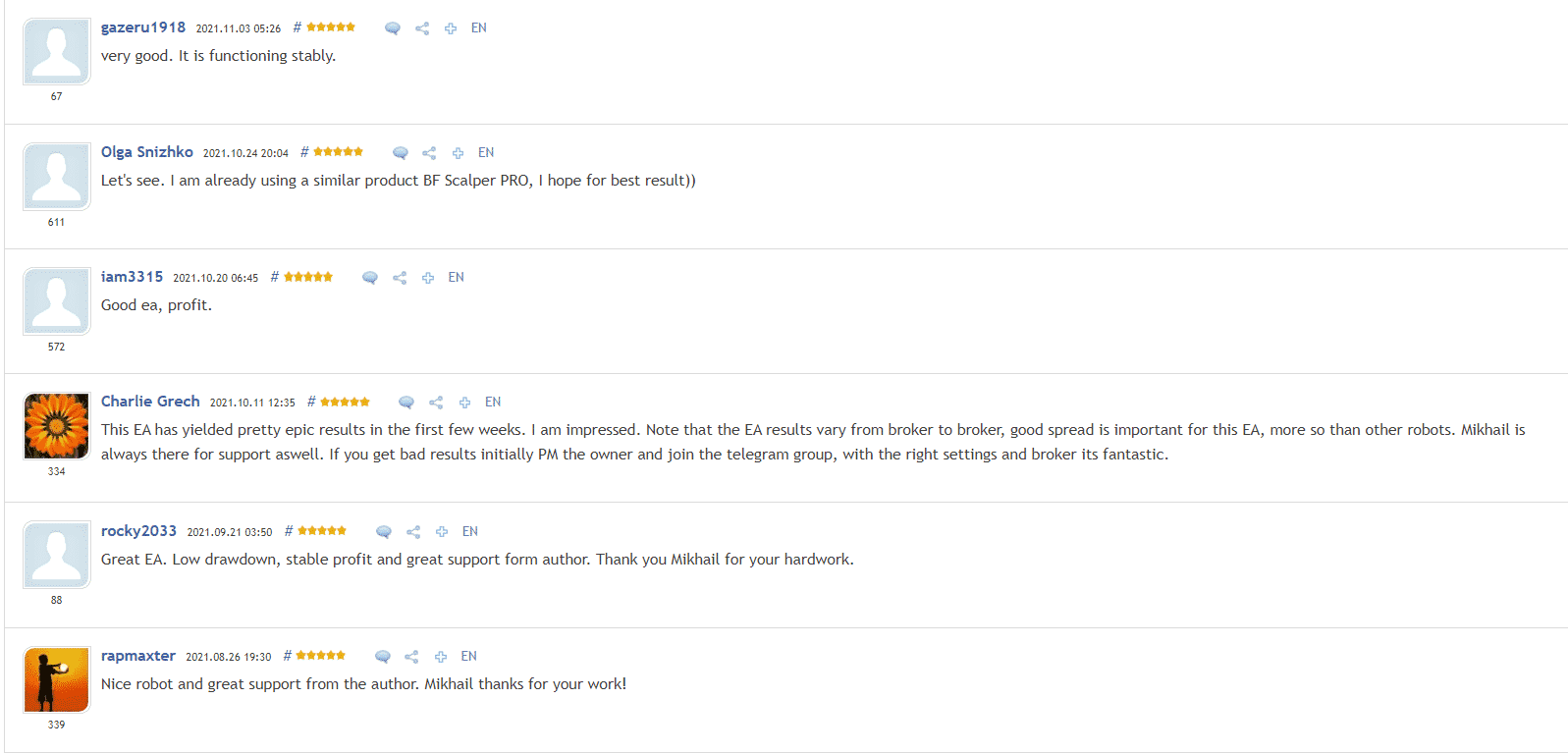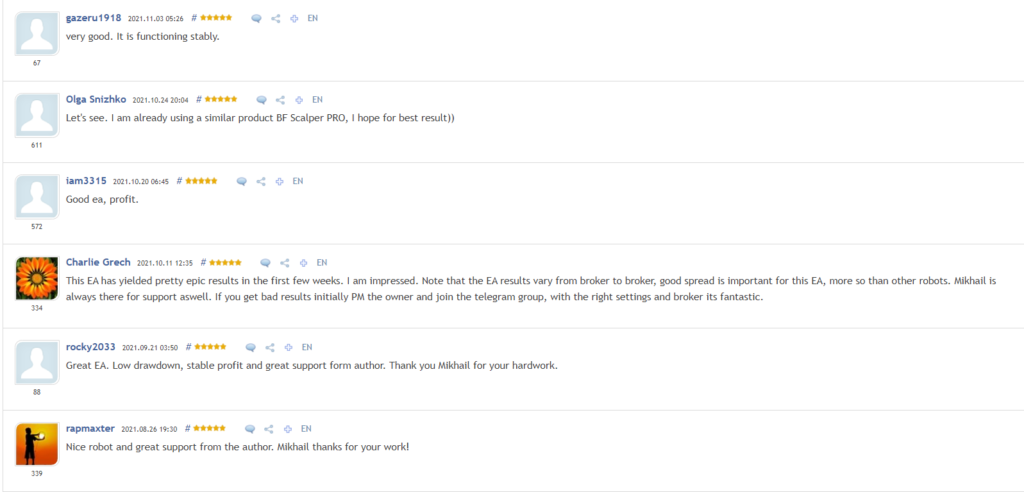 The presentation includes many positive testimonials. Some of them are from profiles without pictures and look like fake ones.
Wrapping up
Advantages
Backtest reports provided
Trading results shown
Disadvantages
No money management advice given
The robot uses Martingale and high-risk trading
No refund policy provided 
NightTradeEA works with a real but low deposit account. The system provides profits executing high risk orders. The owners know the risks, so he withdraws funds from time to time not to lose everything. It means that we don't know what profits the system can make working with acceptable risks.