Odin Forex Robot was designed by an FRT company and introduced as "the brutal." We don't know any real Forex trader who can be triggered by the "brutal" word. They decided to pick a bear as a totem creature.

There are numbers that were randomly generated and have no sign of proof of their connections to reality.
Is this robot a viable option?
Answering this question, we'd like to notice that no. This EA is not an option.


We've heard this for over a year.
The system works with a "legendary" grid-based strategy behind it. What legendary can be in a Grid strategy?
The main strategy, according to the screenshots, should be trend trading.
The robot "works" with the next symbols: AUD/USD, NZD/CAD, GBP/USD, USD/SGD, GBP/JPY.
We don't know anything about the software's functionality.
How to start trading with Odin Forex Robot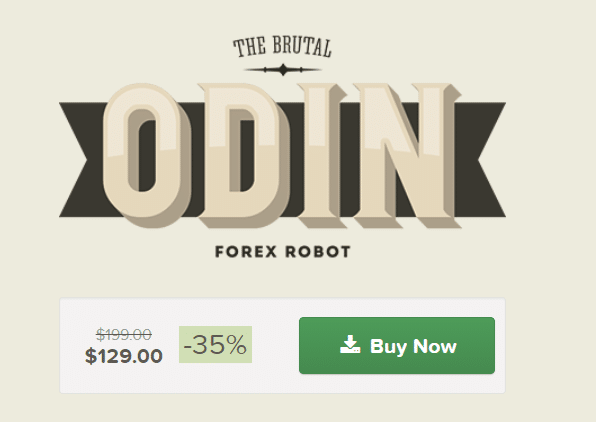 The robot costs $129. The original price was $199. The presentation tells us nothing about what we can get excluding the EA itself.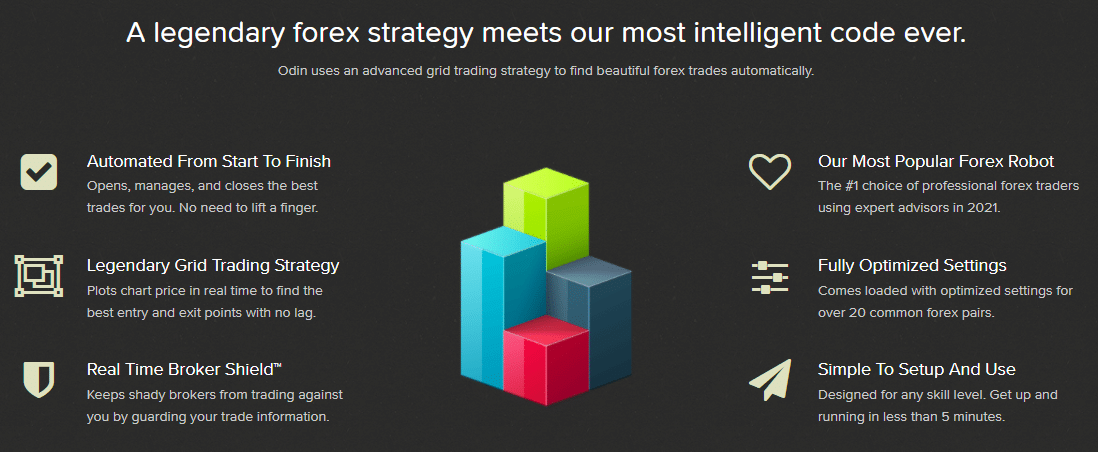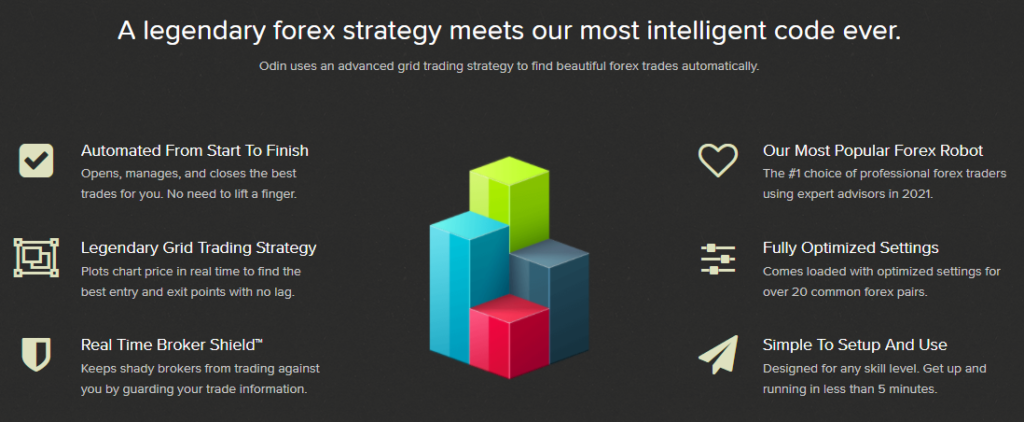 Let's group up robot's features:
The robot trades fully-automatically all the way.
We mentioned that the system can't be based only on a Grid strategy. Usually, Grid is an additional strategy to Trend trading or Cost Averaging. The developers hide this information from us.
The broker protection hides Stop Loss and Take Profit levels from hunting from a broker side and protects us from High Slippages and High Spreads that can trigger loss.
Odin is a number-one-choose of professional traders in 2021. Of course, it's not.
The settings list is fully-customizable.
The robot can work with over 20 currency pairs. Which ones, the developers didn't mention.
The setup process is simple and can take five minutes or so.
They provide a user guide and manual.
It can be run on any account size as well as a type of account.
User Interface is simple and useful.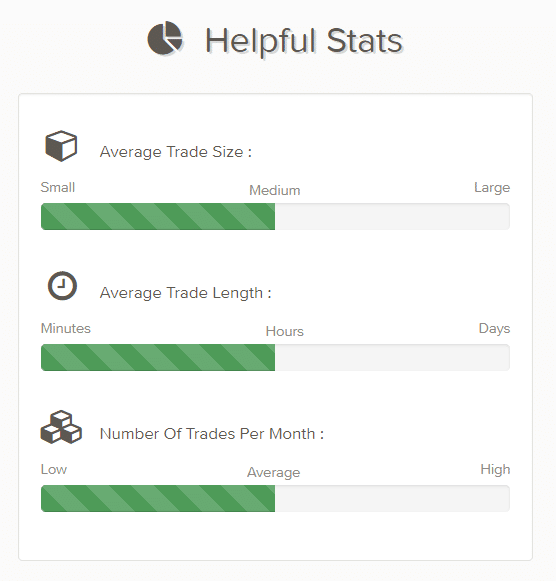 There are Helpful Stats. We can't be sure this info is real because the developers didn't provide us with the background.
Odin Forex Robot Backtests
The vendor doesn't share backtest reports to convince us that the system was tested well before realizing it.
Trading Results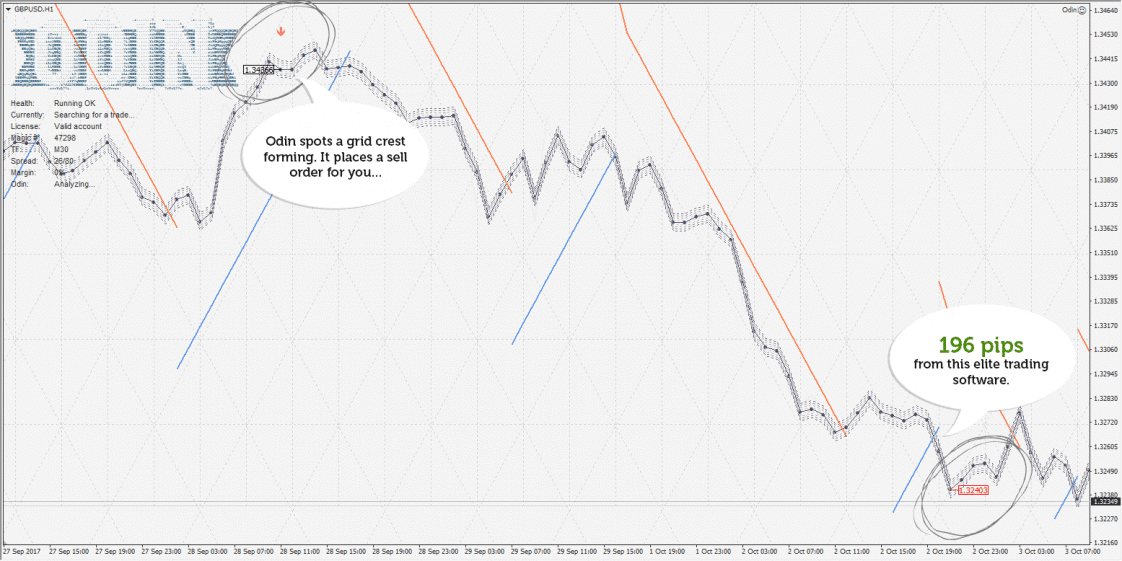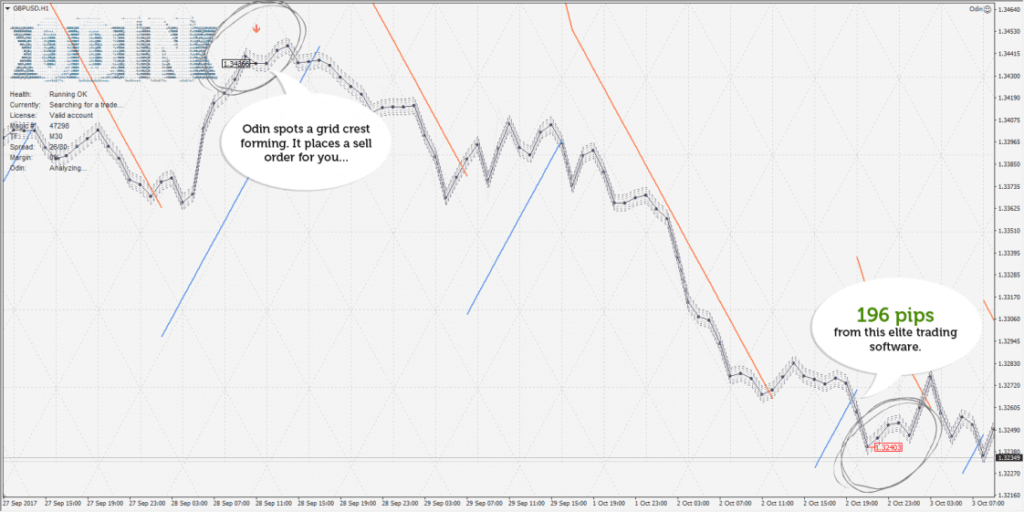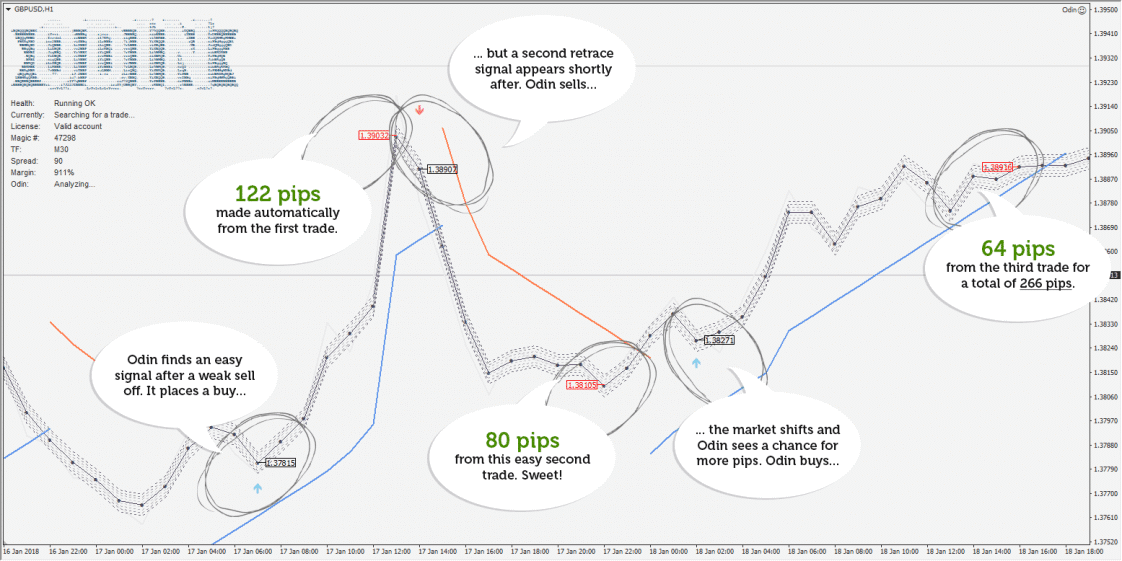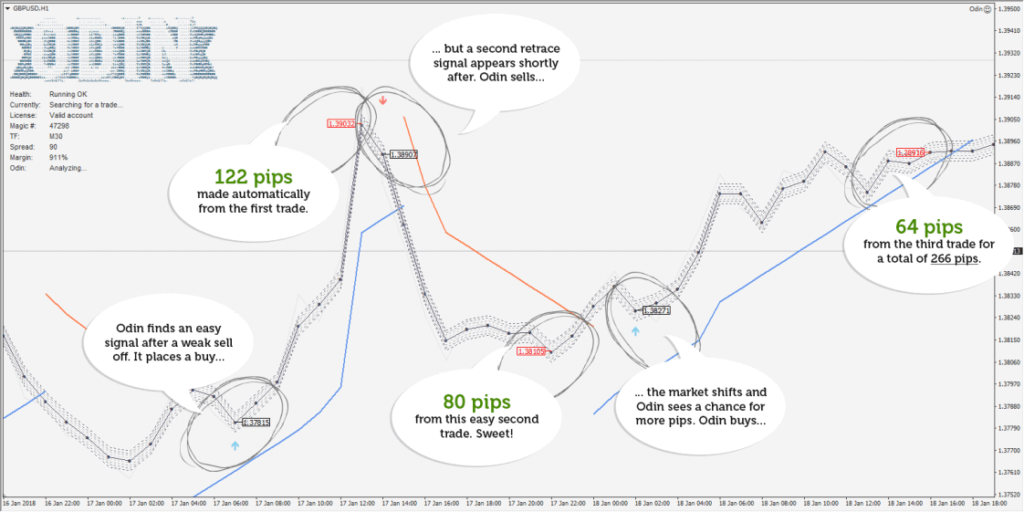 The slider is featured by these photoshopped screenshots with fake gains. First, there are no trading results sheets where these trades should appear. So, these profitable trades only exist on the screenshots and they're not connected to the verified demo or real account. The developers didn't share with us any myfxbook or from any other verificator account. It means they're afraid of investing money in trading under the EA supervision.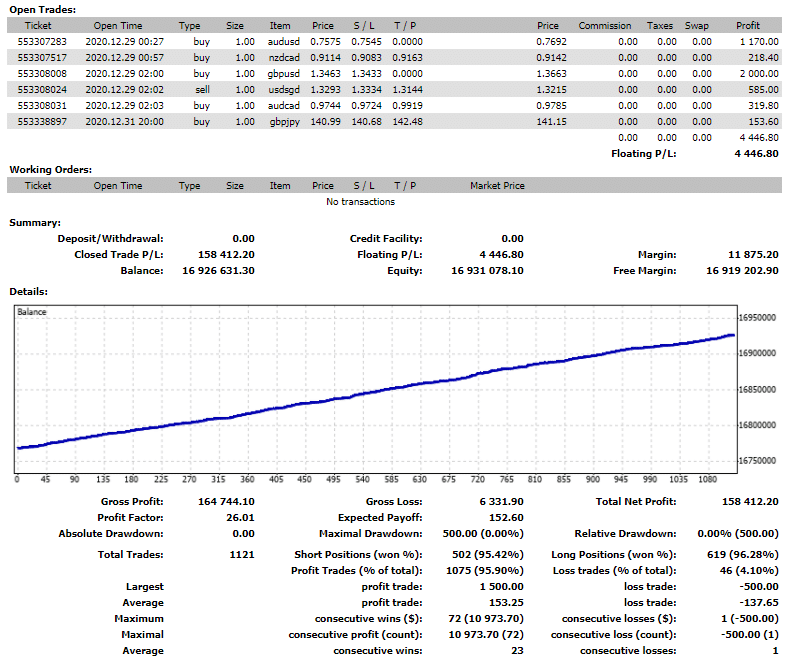 There are links to these backtest-like trading results. The developers try to convince us that they run a $16.9M account and at the same time they want to sell this robot for $129. Can you imagine this? We can't. From this screenshot, we can notice that the Profit Factor was 26.01, win-rate was between 95% and 96%. The maximum drawdown was 0.00% ($500) during performing 1121 trades.
Other Notes

The presentation includes these tarded results. Absolutely nothing is connected to myfxbook or any other verification site.
People Feedback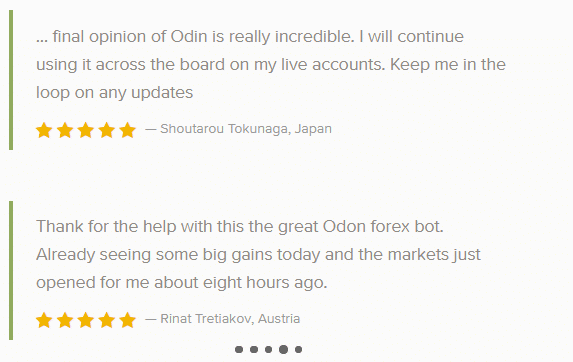 The presentation includes only positive testimonials.


As we can see, not only we've noticed that this service is a scam. There are 269 reviews on Forex Peace Army with a 2.2 rate from a 5-degree scale.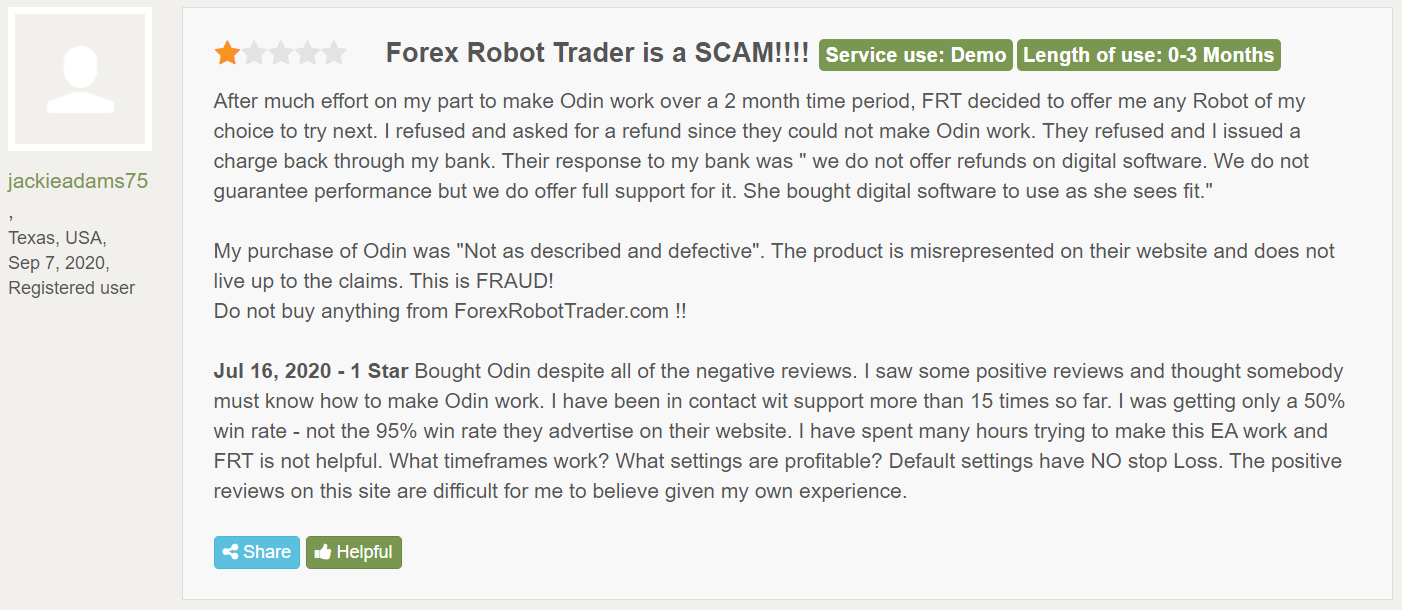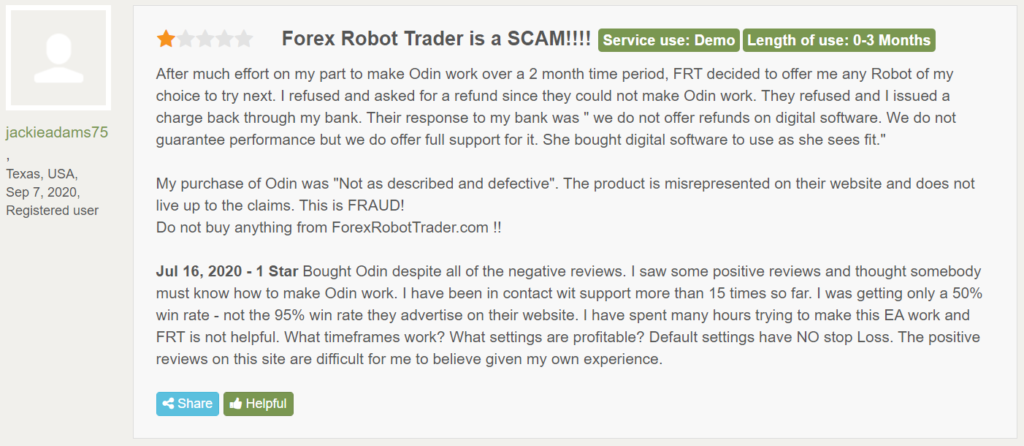 As we can see, nothing has changed for a long period. The developers make money on people who don't understand Forex.
Wrapping up
Advantages
Disadvantages
No team revealed
No strategy explanations provided
No settings explanations provided
No money-management advice given
No backtests provided
No verified trading results shared
No money-back guarantee
Horrible people feedback
Summary
Odin is a scam robot. The whole presentation is just screaming it's a scam! It doesn't include any important line about what's going on with this software. We haven't seen settings, strategy explanations, backtests, and trading results. Clients who run this EA on demo and real accounts say as the one – It's a scam. Avoid it.