PipFiniteEA Trend PRO is the automated version of the PipFinite Trend PRO indicator. It trades the signals generated by this indicator and manages the trades according to the user's preference. It was launched on June 1st, 2021, so it is a relatively new introduction in the Forex robots industry. For new robots, we need to pay extra attention while analyzing the performance factors.
Is this the perfect Forex automated system?
PipFiniteEA Trend PRO has an official website there is not much product information there, so we have to consult the MQL5 marketplace to learn about the features. Here, we can find the backtesting data and a list of all the main features.
The developer behind this EA is Karlo Wilson Vendiola who is based in the Philippines. There is virtually no available information on this person or their service history. They have developed several other expert advisors like PipFiniteEA Breakout EDGE, PipFinite Trend Grid EA, and PipFinite Sequence EA. On the official website, we have the official email of the support team and the link to a Telegram channel.
This robot can trade in more than 10 currency pairs and you can get started with a small deposit of $50. It has an automated money management functionality and various take-profit and stop-loss options. While trading with this EA, you can partially close a trade with a custom percentage.
We know that this is a trend-following EA, but the vendor has not revealed any technical details about the trading strategy. Seasoned Forex traders often look for strategy insight, since it helps them determine whether the EA can generate consistent profits in the live market. Thus, many of them might take the lack of strategy insight as a red flag.
How to start trading with PipFinite EA Trend PRO
You can buy this EA for 198 or rent it for a monthly fee of $98. The vendor offers a free demo version but there is no money-back guarantee.
You can install this robot on Metatrader 4 or Metatrader 5. It has a smart algorithm that detects the trend, filters out market noise, and generates entry signals with exit levels. According to the vendor, it works on all timeframes. It has built-in entry and exit filters and you can also enable the Martingale option.
PipFinite EA Trend Pro lets you avoid uncertain market movements through its news filter. Using the session and time filters, you can instruct the EA when to start trading and when to stop. Traders get push notifications, email, and pop-up alerts whenever there is a trading opportunity.
PipFinite EA Trend PRO backtests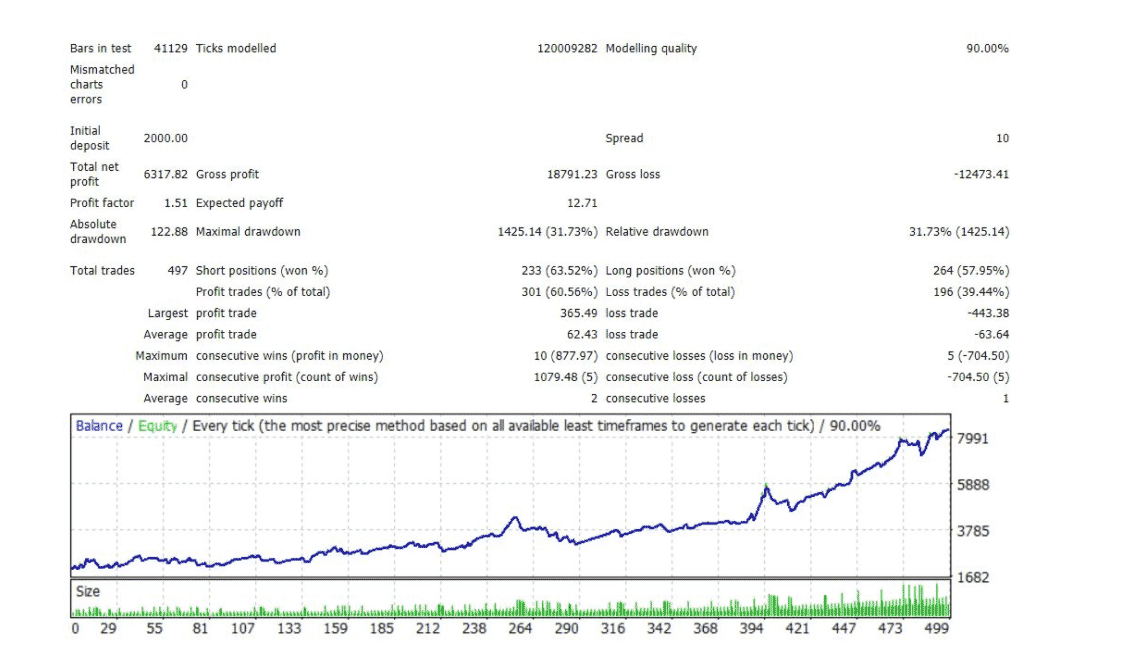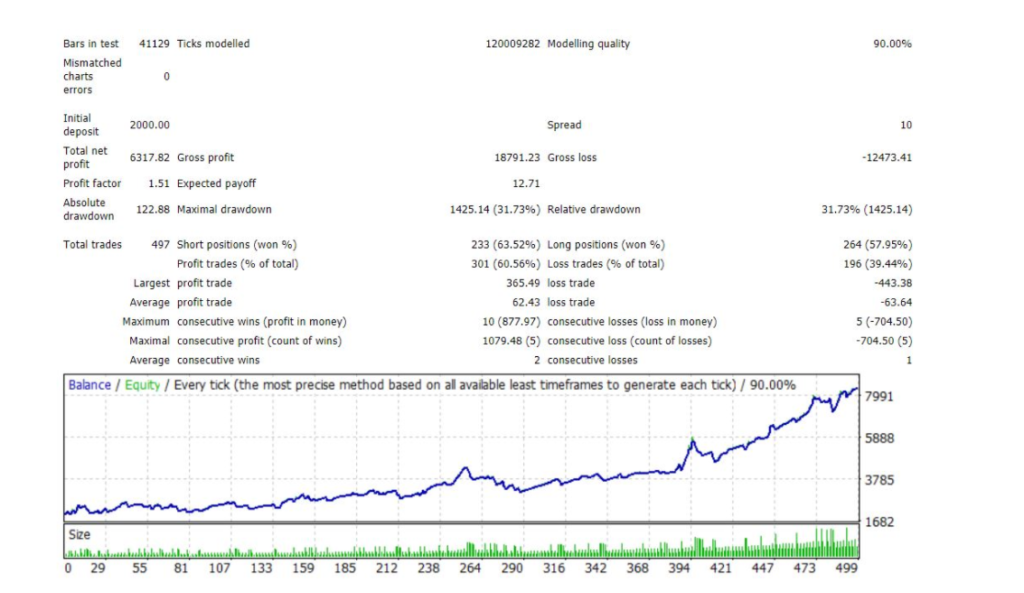 Here we have the backtesting results for PipFinite EA Trend PRO, conducted on the EUR/USD pair for the H1 timeframe. There was an initial deposit of $2000, using which the EA generated a total profit of $637.82. It conducted 497 trades, winning 60.56% out of them.
The relative drawdown for this backtest was a bit too high at 31.73%. Thus, we can assume that the robot uses a strategy that has a high risk of ruin. The profit factor for this backtest was 1.51. There were 10 maximum consecutive wins and 5 maximum consecutive losses.
Trading results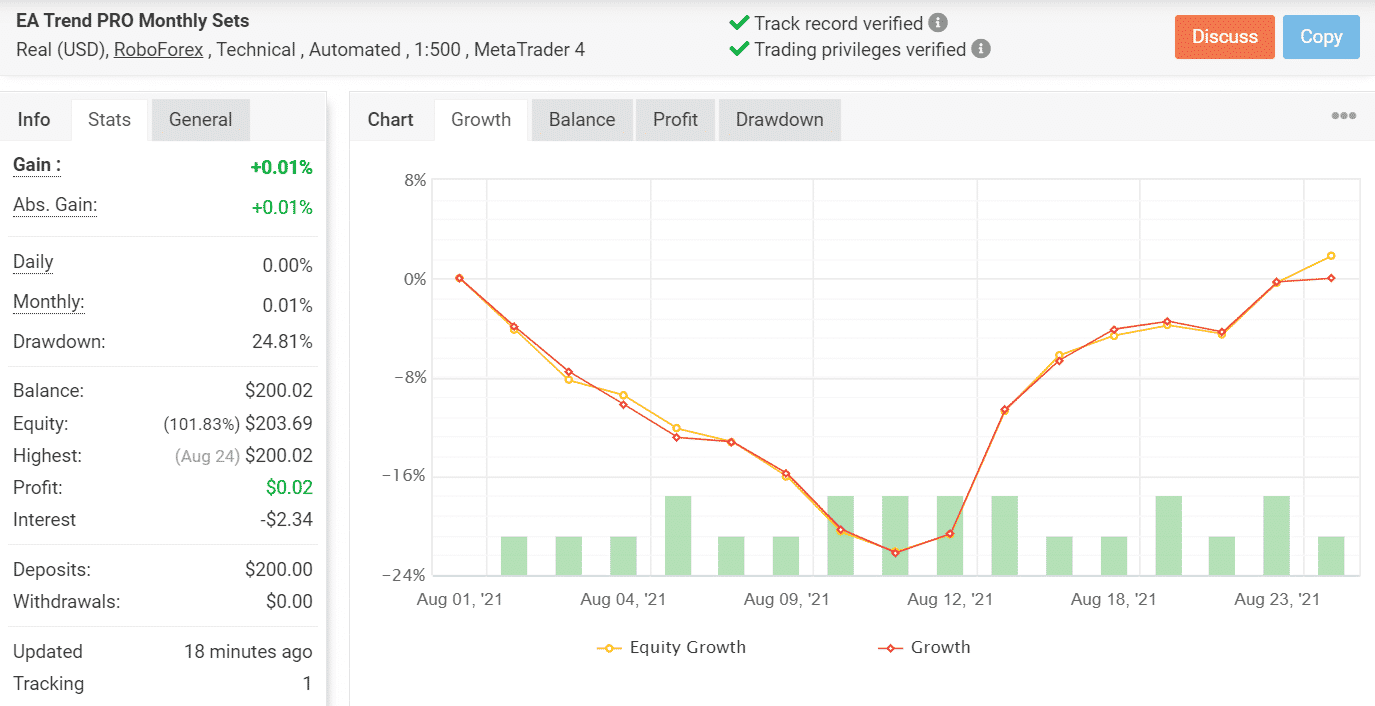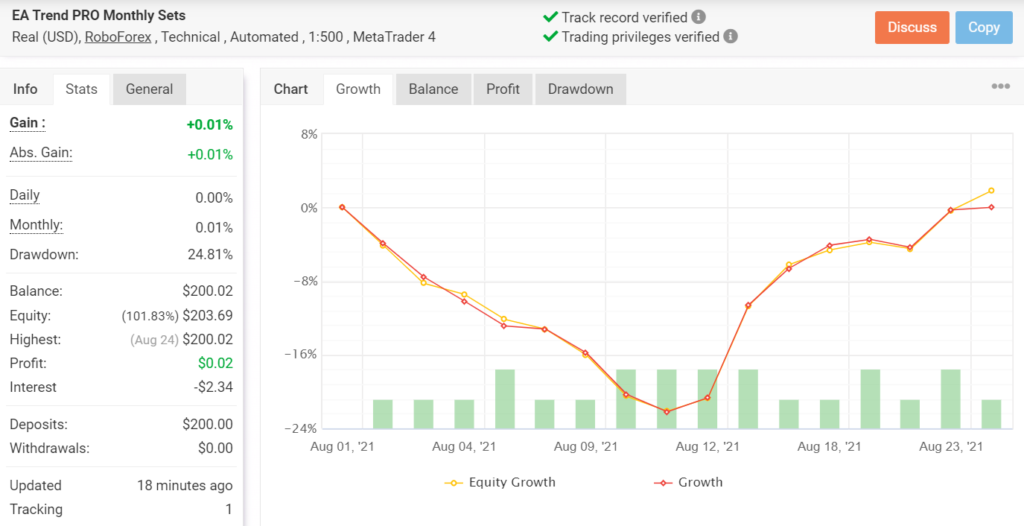 This live trading account on Myfxbook was launched on August 01, 2021. It hasn't had a successful trading history so far, since it has lost 15 out of the 23 trades it has placed. At this moment, the win rate for this account is pretty low at 35%. The daily and monthly profits are 0.00% and 0.01% respectively, while the drawdown is 24.81%.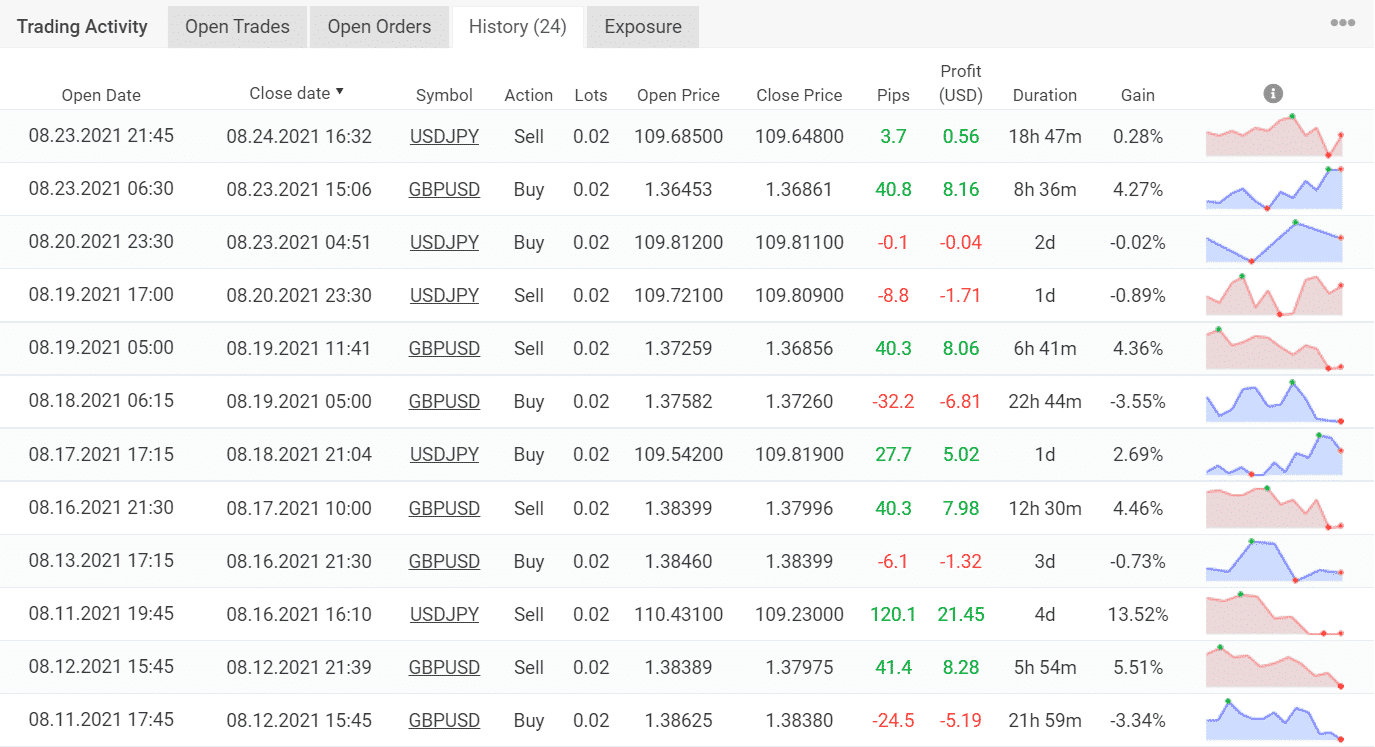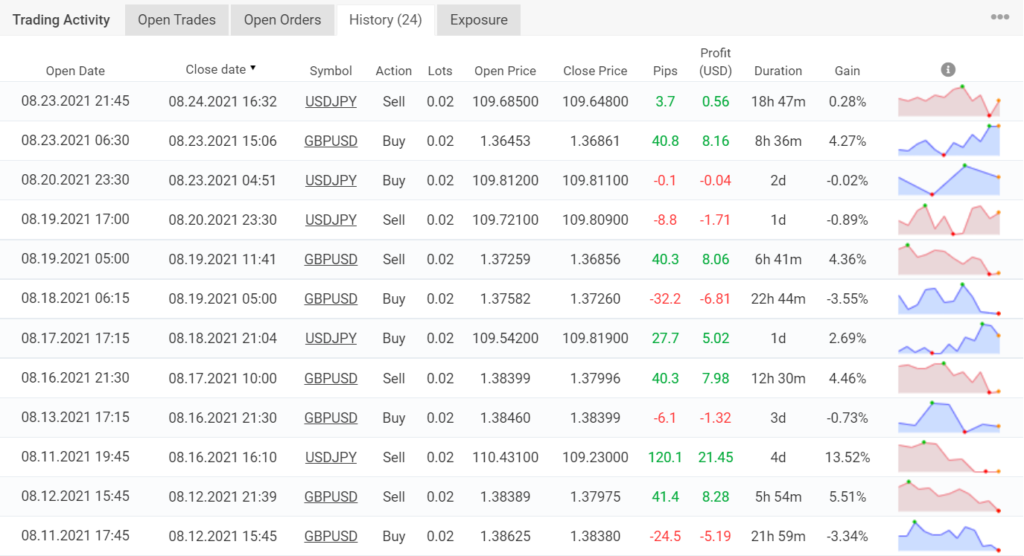 When a system has a high drawdown, there is always a high risk of loss. As you can see from the recent trades, the EA has suffered quite a few losses. From the trading results, it is quite evident that this is not a profitable expert advisor.
Other notes
The default settings of the EA are not optimized and you need to adjust them on your own. This requires some expertise and it makes the system unsuitable for beginners.
People feedback


There are some reviews for this robot on MQL5, but they are not verified by a third party. The lack of reviews on third-party websites indicates that the EA does not have a great reputation.
Conclusion
Advantages
Verified live trading results
Disadvantages
No money-back guarantee
Short trading history
Lack of strategy insight
PipFinite EA Trend PRO is not a safe investment, because it hasn't been live trading for too long. During its short stint in the live market, it has lost more than it has won, which is enough to deter a trader from investing.