We'd like you to read a review about Premium FX Bot. The robot is introduced as the best option for trading on the MetaTrader 4 platform.
Is this robot a viable option?
We don't think so. It looks like another scam because the developers said nothing about the strategy and system.
How to start trading with PREMIUM FX BOT
Let's sum the EA's features up in the next list:
It trades fully automatically for us.
The robot can work only on the MetaTrader 4 platform.
We can use it on a demo and real accounts.
The minimum deposit requirements are $200 for a 0.01 Lot Size.
It opens and closes trades for us.
All algorithms in the EA were well-tested.


The offer parted into three packages: Basic. Standard, and Pro.
The Basic pack costs $109 and includes one real and one demo account.
The Standard pack costs $129 and has two real and two demo accounts.
The ultimate pack – Pro costs $149 and includes three real and demo accounts.
All of them are featured by free updates, upgrades, and welcome support.

The company doesn't use a professional email to communicate with clients.
PREMIUM FX BOT backtests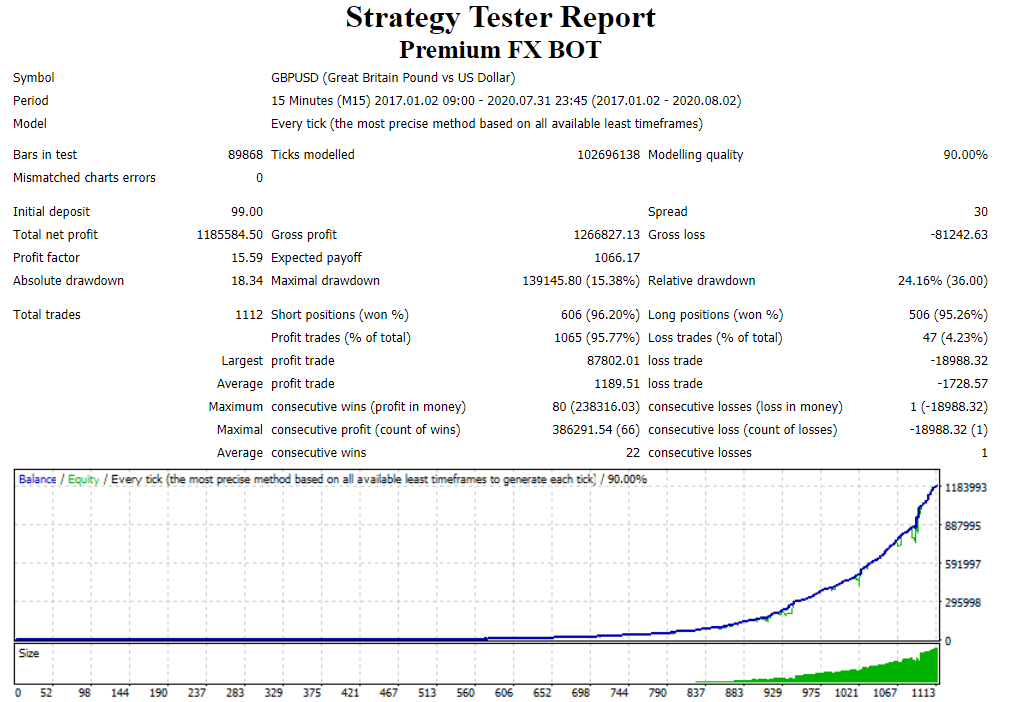 We've got a single backtest of GBP/USD on the M15 time frame. From this moment, we'd like to say it should be a scalper, trend, or breakout strategy robot. The modeling quality was 90.00%. The spreads were high as for the M15 time frame – 30 pips. An initial deposit was 99$. The total net profit has become $1,18M. The Profit Factor was 15.59. The maximum drawdown was 15.38%. The robot closed 1112 deals with a 95%-96% win-rate. The average win-streak was 22 deals in a row.
Trading results


It's a real USD account that was created on September 23, 2020, and deposited only at $100. So, it proves that this is a scam-like EA.


The robot trades only GBP/USD. The total net return has become +128.10%. An average monthly return is 38.6%. The average win-rate is 84%. The Profit Factor is 4.12. An average trade frequency is one trade daily.


The risk to reward ratio is 4.69. An average trade length is almost two days. It's so much as for EA that trades on the M15 time frame. An average winning trade is $1.31 when an average loss trade is $2.04.


Premium FX Bot trades the BUY direction much better having 13.12 of the Profit Factor.


There's a single strategy behind the system.


Wednesday is the most frequently traded day – 27 deals. The most profitable is Friday – $68.61.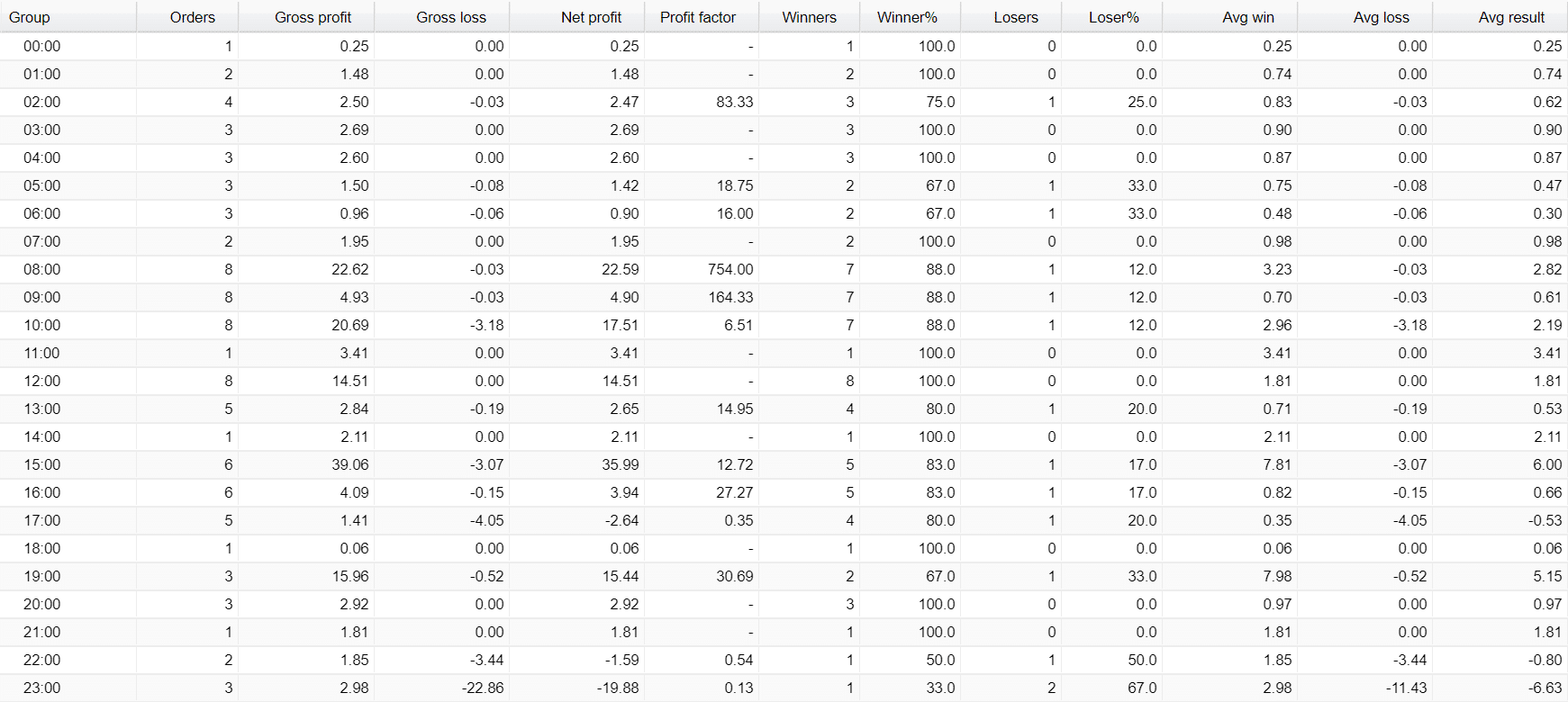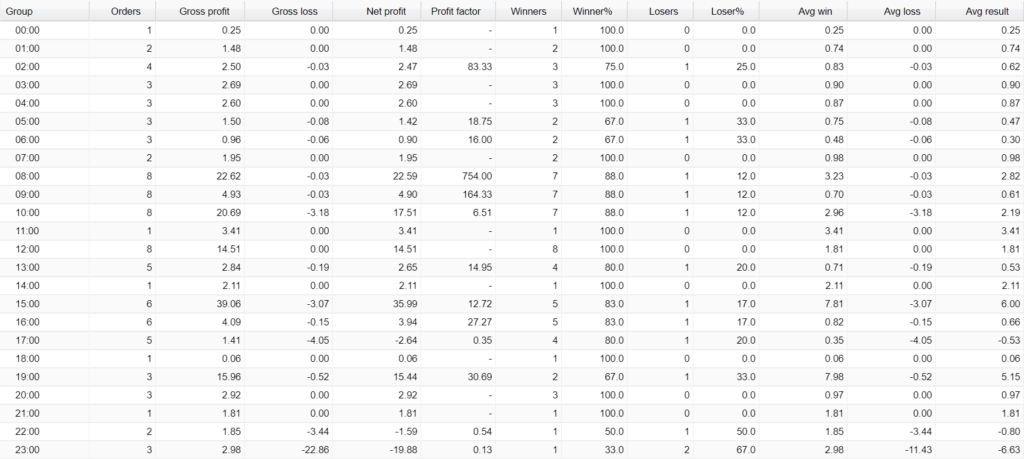 Most of the deals were opened during European trading hours.


As we can see, EA's profitability slowly but surely goes down from 47.5% to 15.8% monthly.


The pre last week was not profitable. The EA could provide only $1.71 of profits.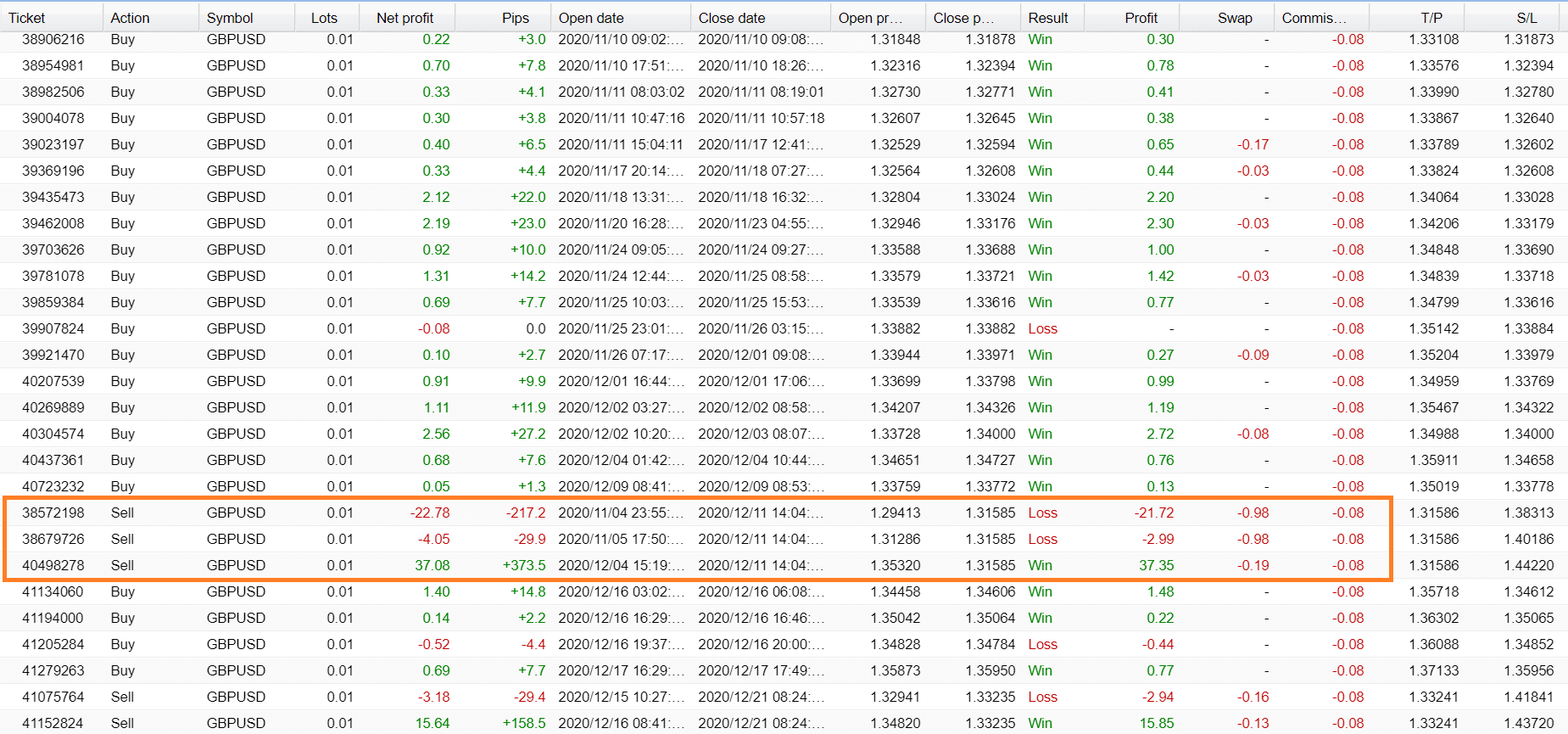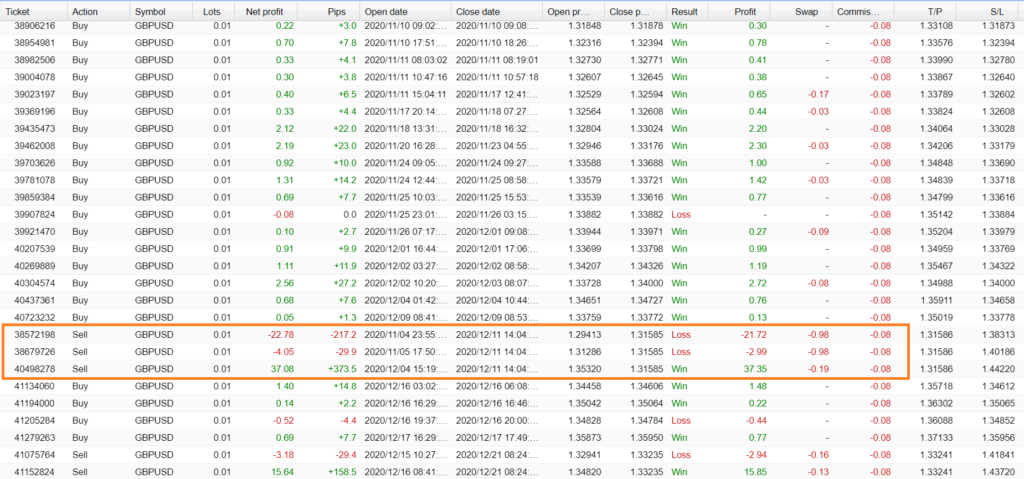 After an update, the EA started using a Grid of orders.
Other notes


They talk about themself like a team of professionals who have a huge experience on Forex, but we couldn't find any link on their profiles. So, it's another no-name company that's likely to be hidden from people if the robot goes nuts.
People feedback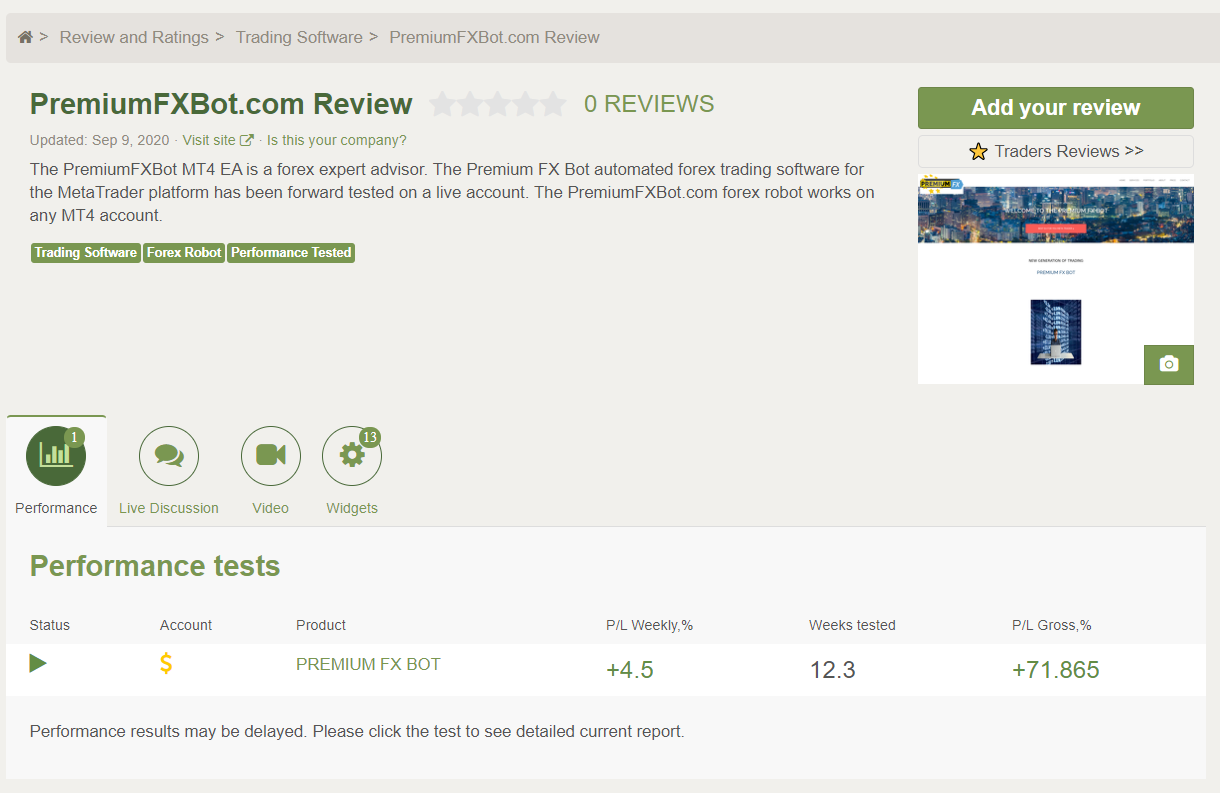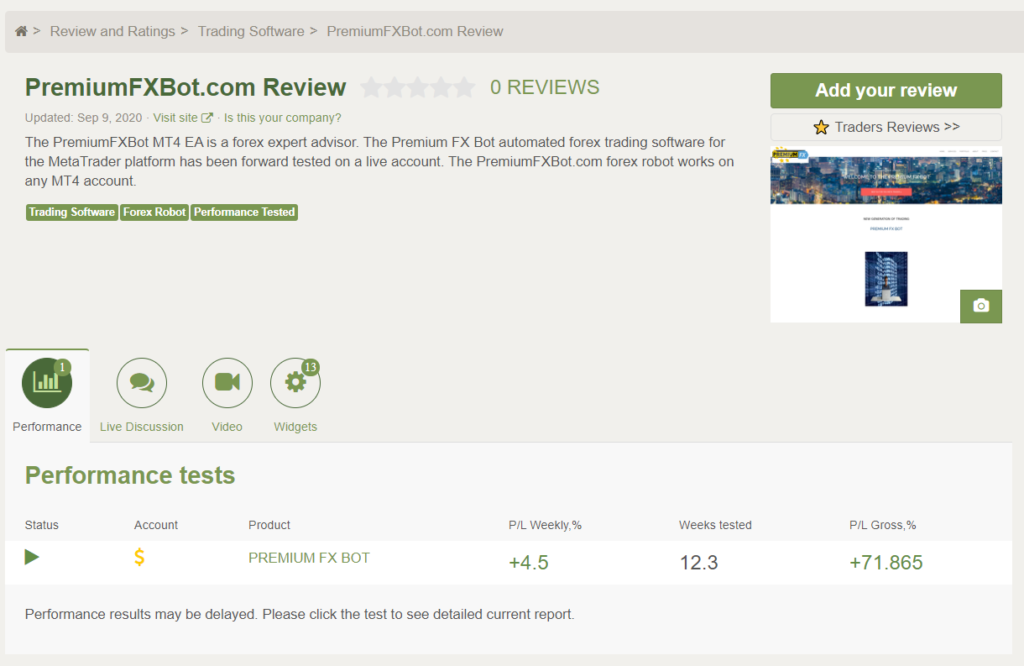 Premium FX Bot has a profile on Forex Peace Army. Alas, there are no comments and rates.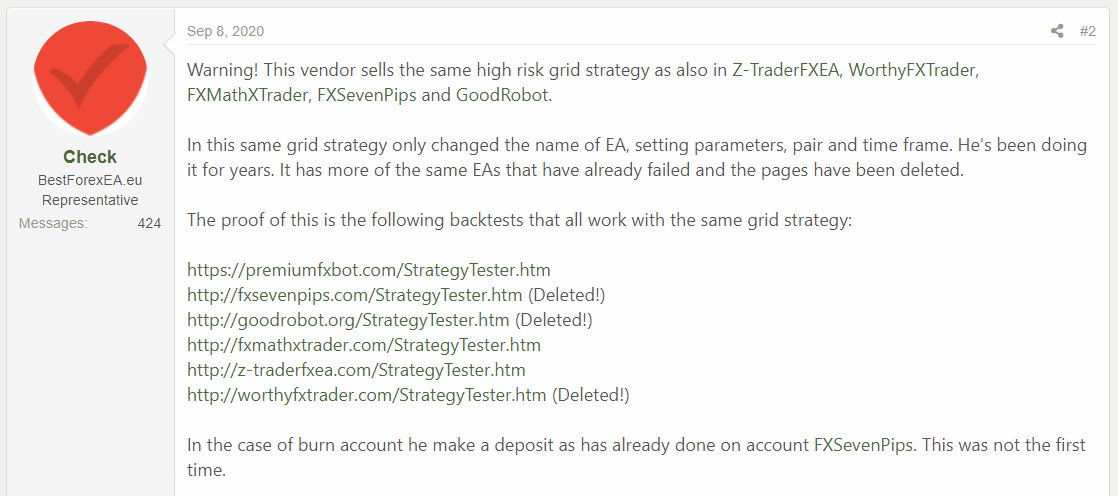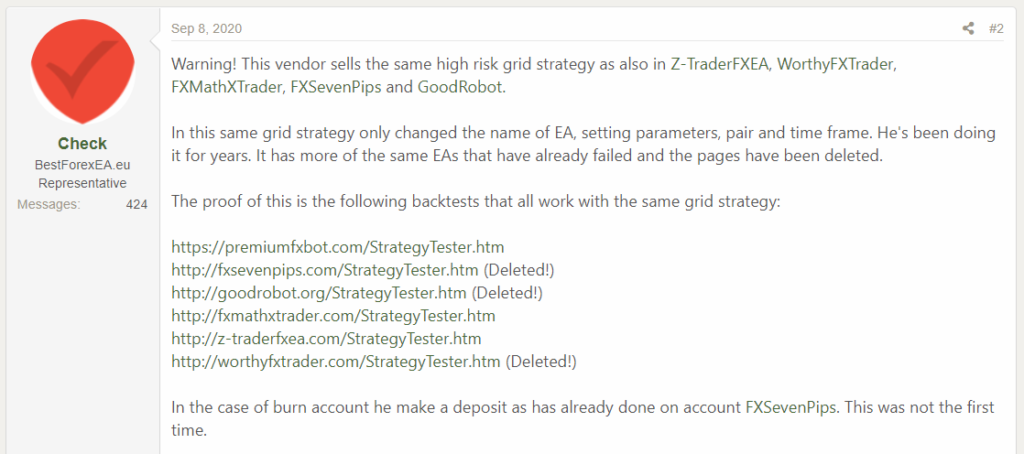 There's a post on FPA's forum where a person said that he had experienced zeroing an account.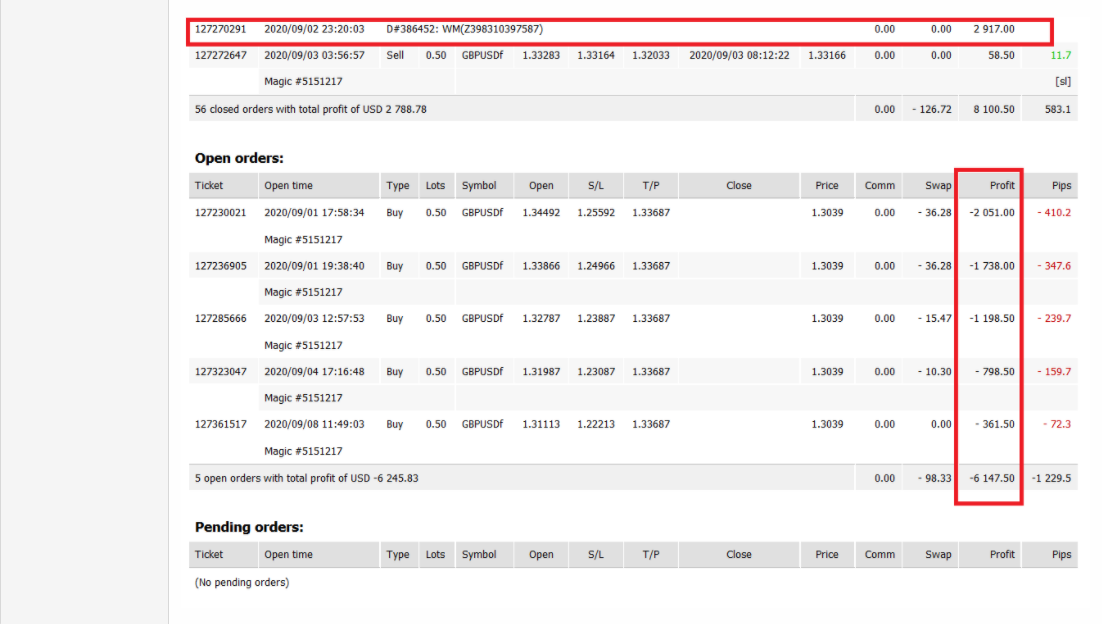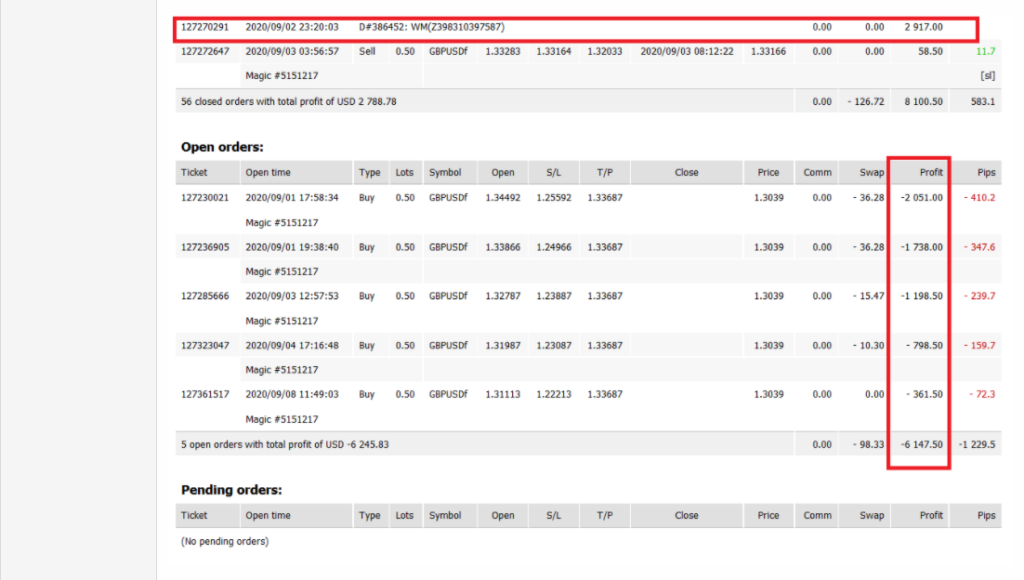 This is proof of his words. It looks like an EA was a bit reshaped and sent to the $100 account to show activities while the dev was selling it.
Wrapping up
Advantages
Backtests provided
Real account trading results provided
Disadvantages
No team revealed
No strategy revealed
No settings explanations provided
No money-management advice given
Low-deposited-account trading results
No people's feedback provided
There's negative feedback on the FPA's forum
Summary
PREMIUM FX BOT looks like a redesigned robot that has blown accounts before. If so, buying it is a risky deal. Trading results showed that sometimes the EA uses a Grid of three orders to make more profits. The EA costs $109. So, the devs had to deposit at least $3000-$5000 on their account to trade. It would convince us that they're real traders or at least professional developers. If the EA blows a $100 account, they even don't care.